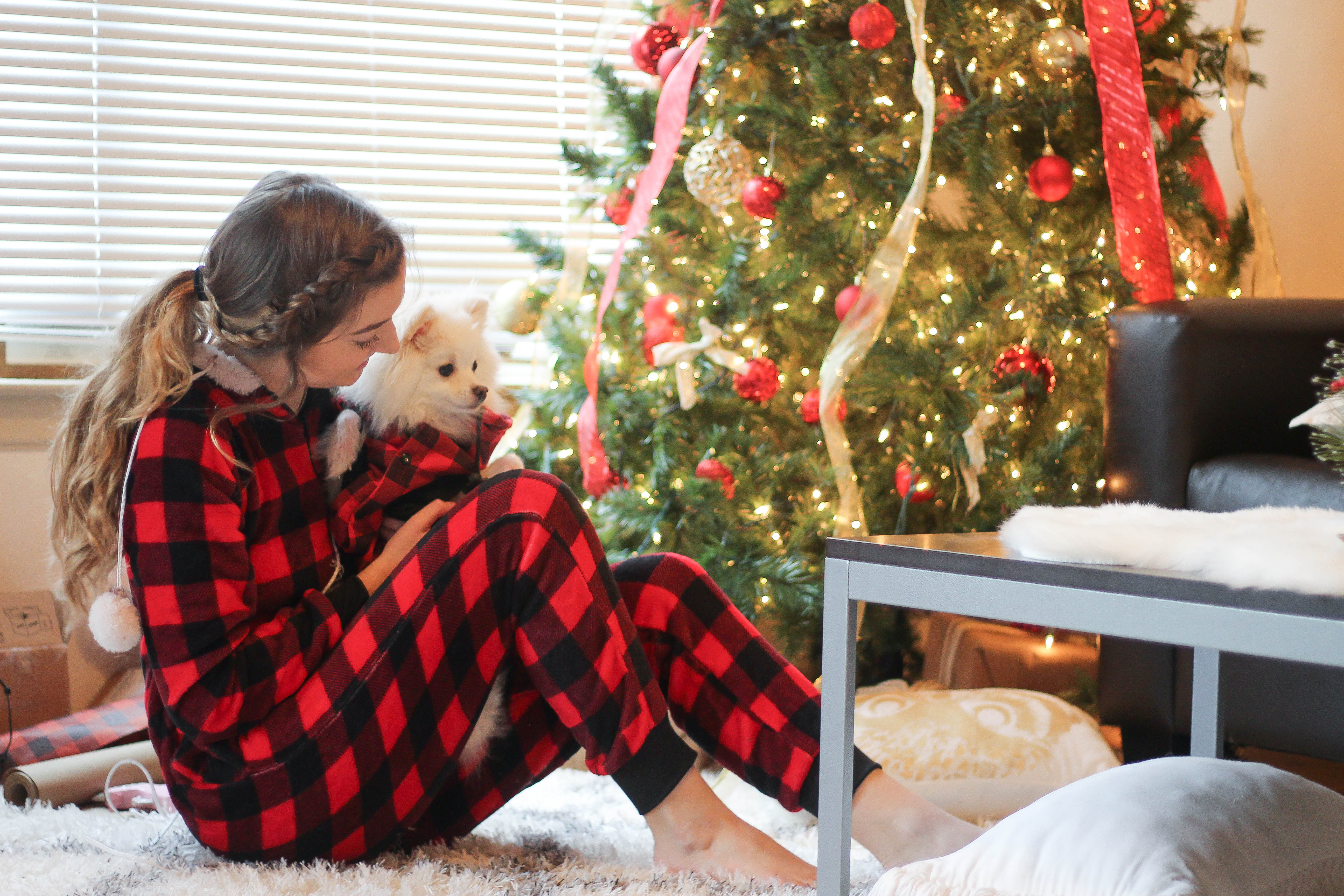 First Snow Pajamas with Beau | OOTD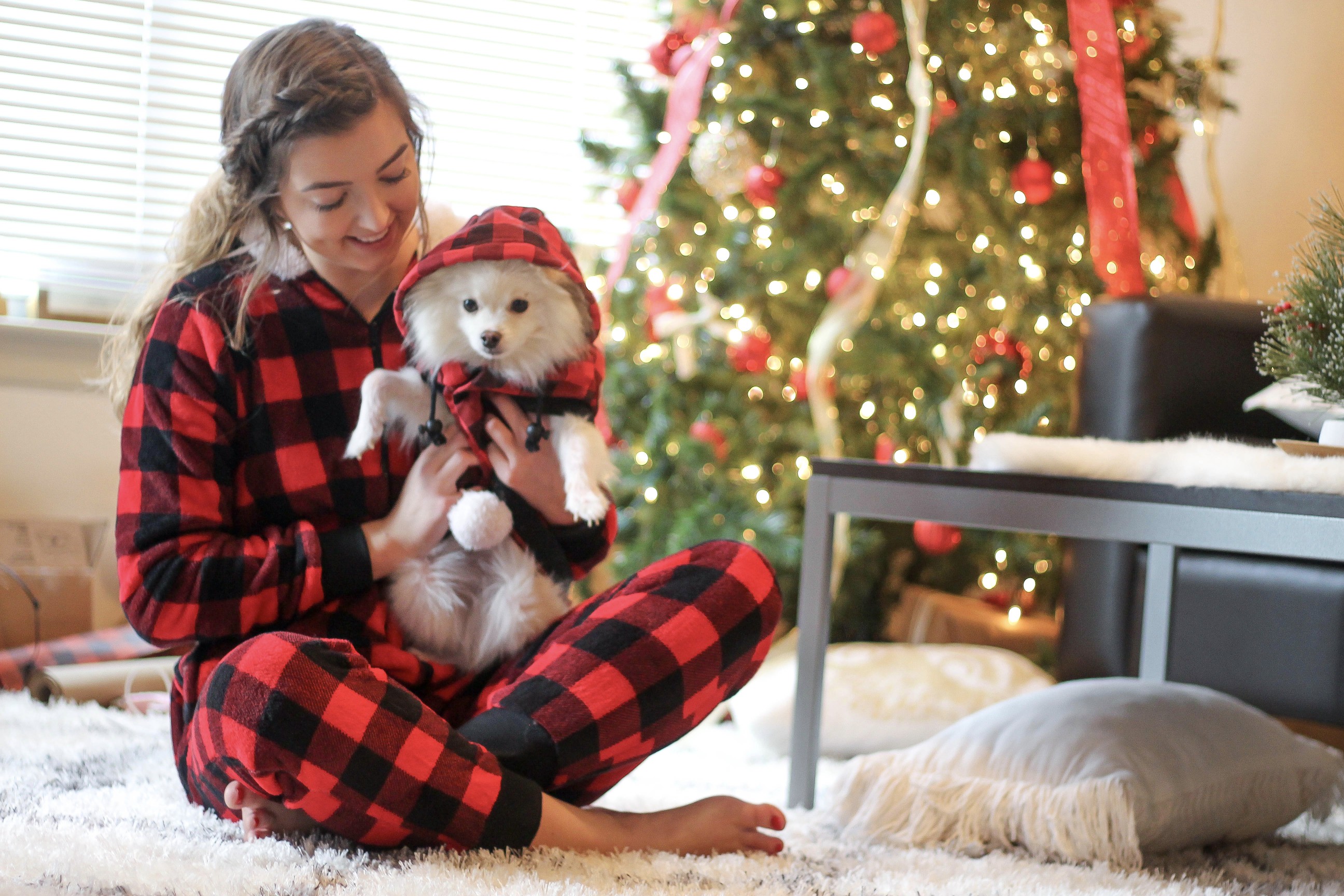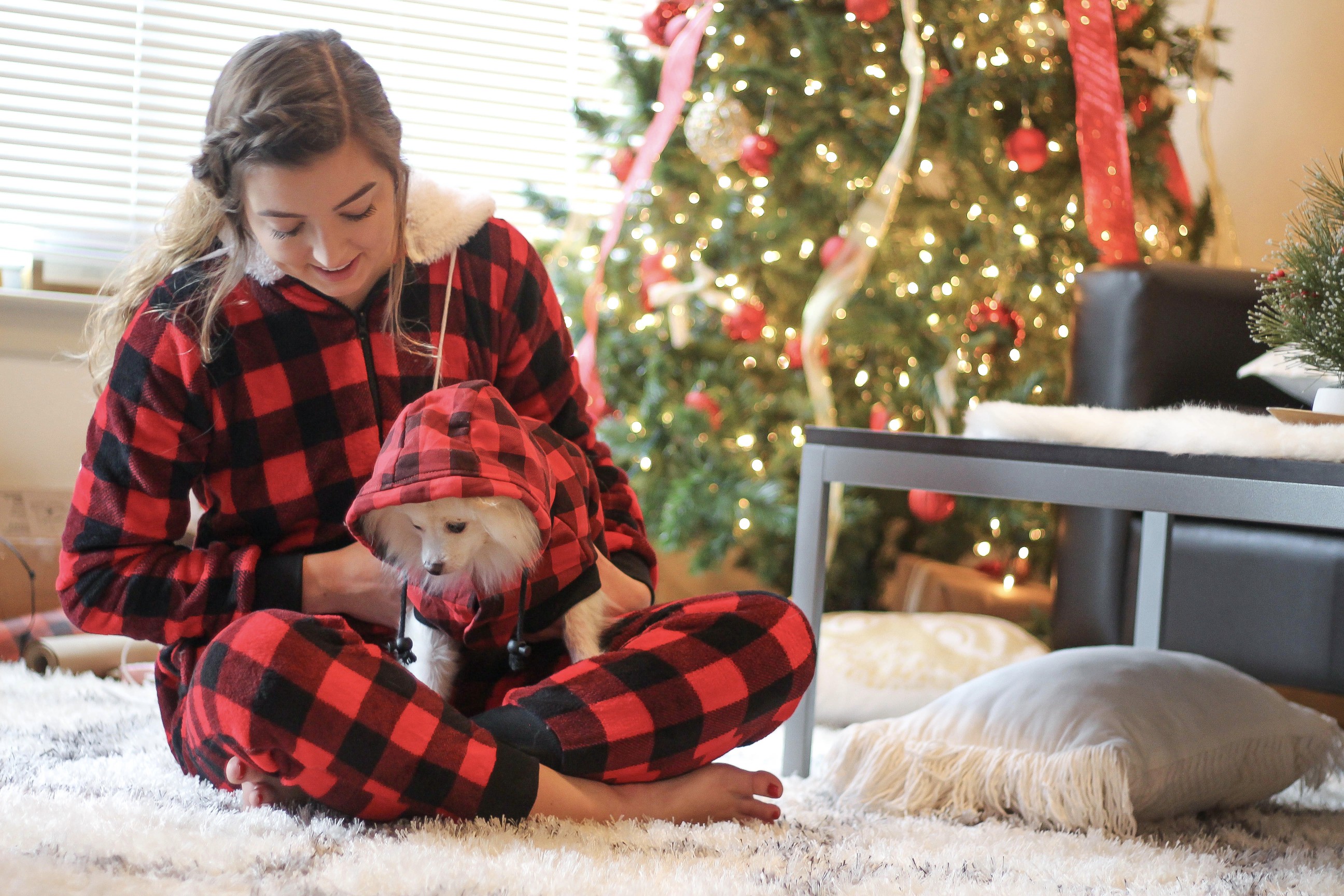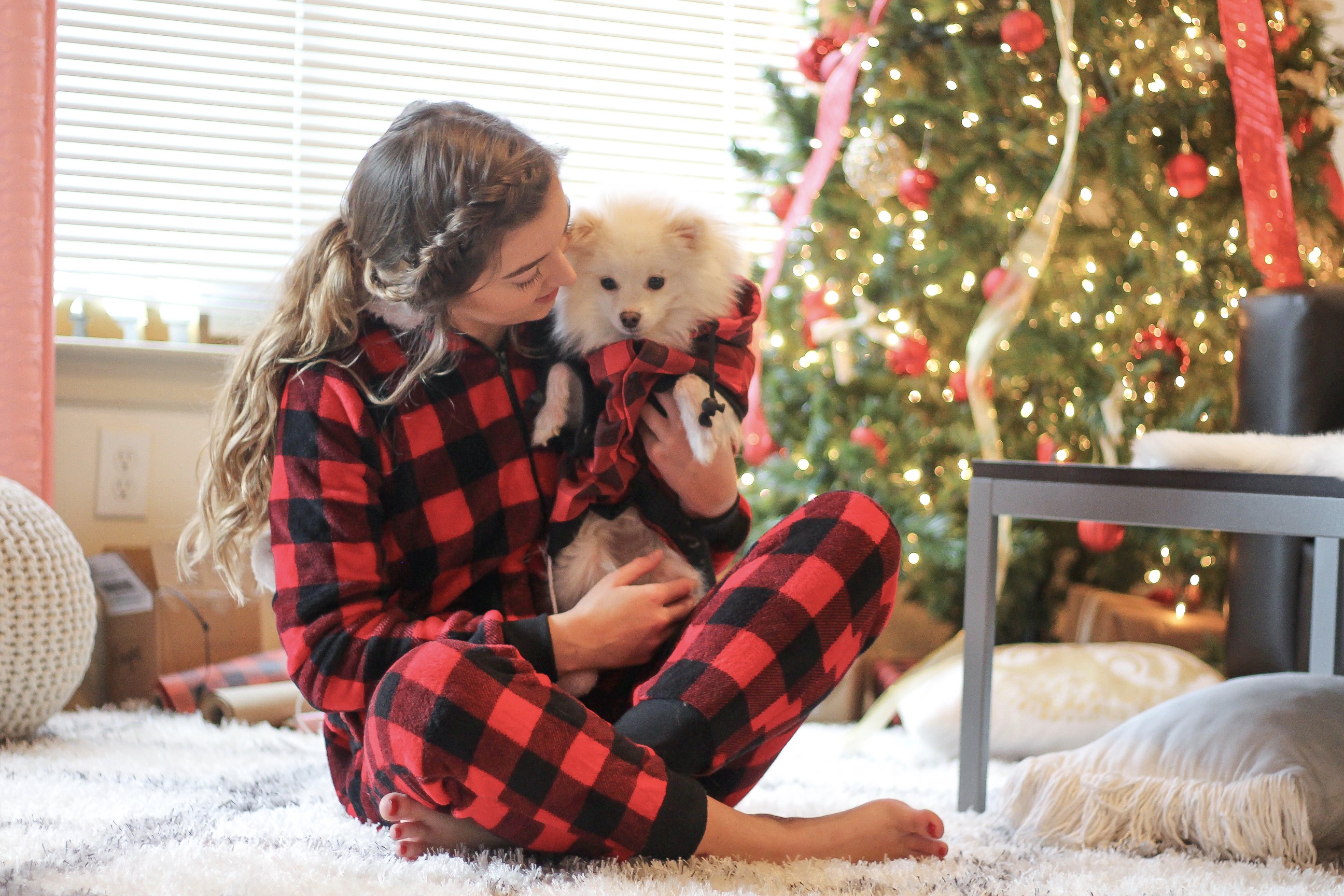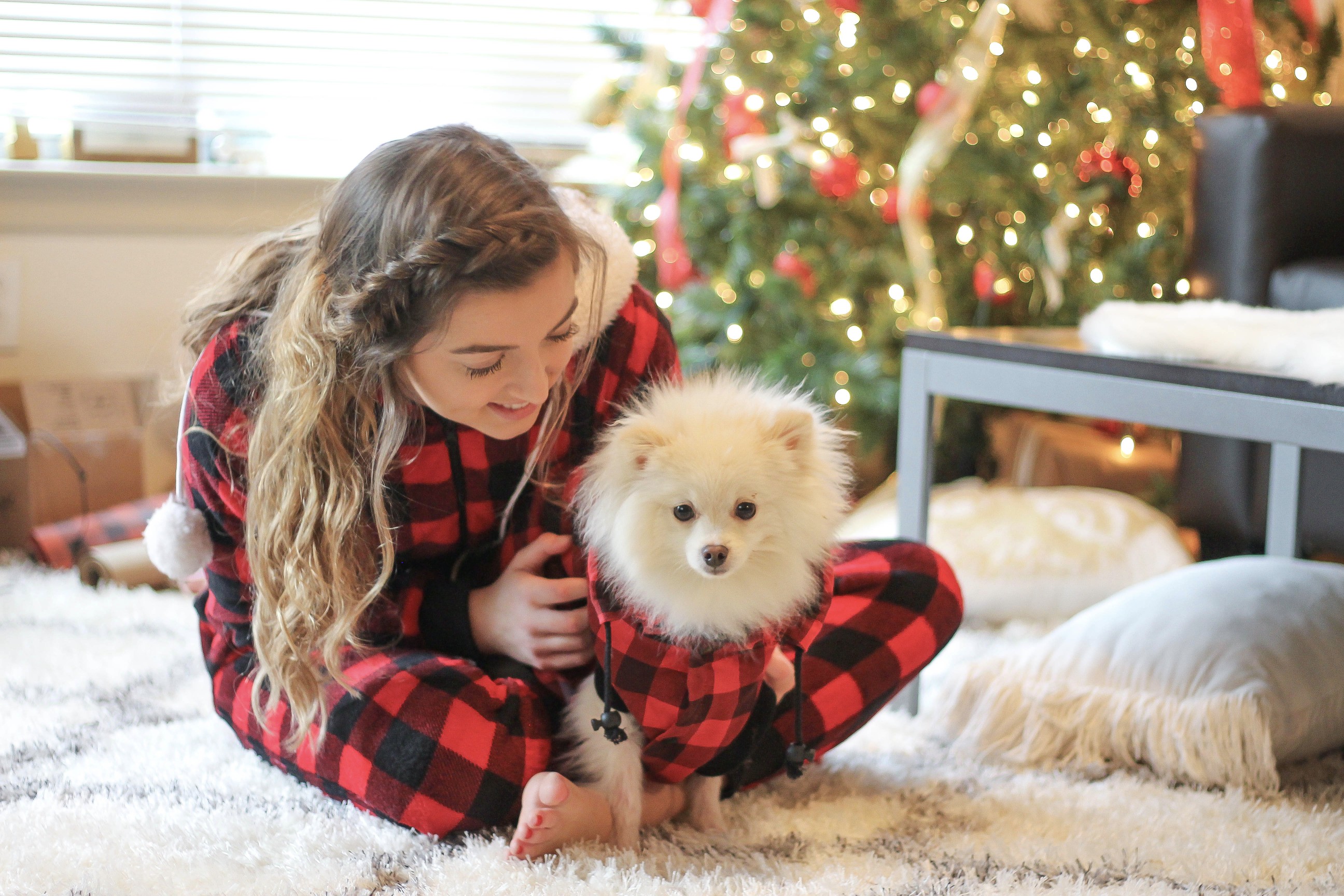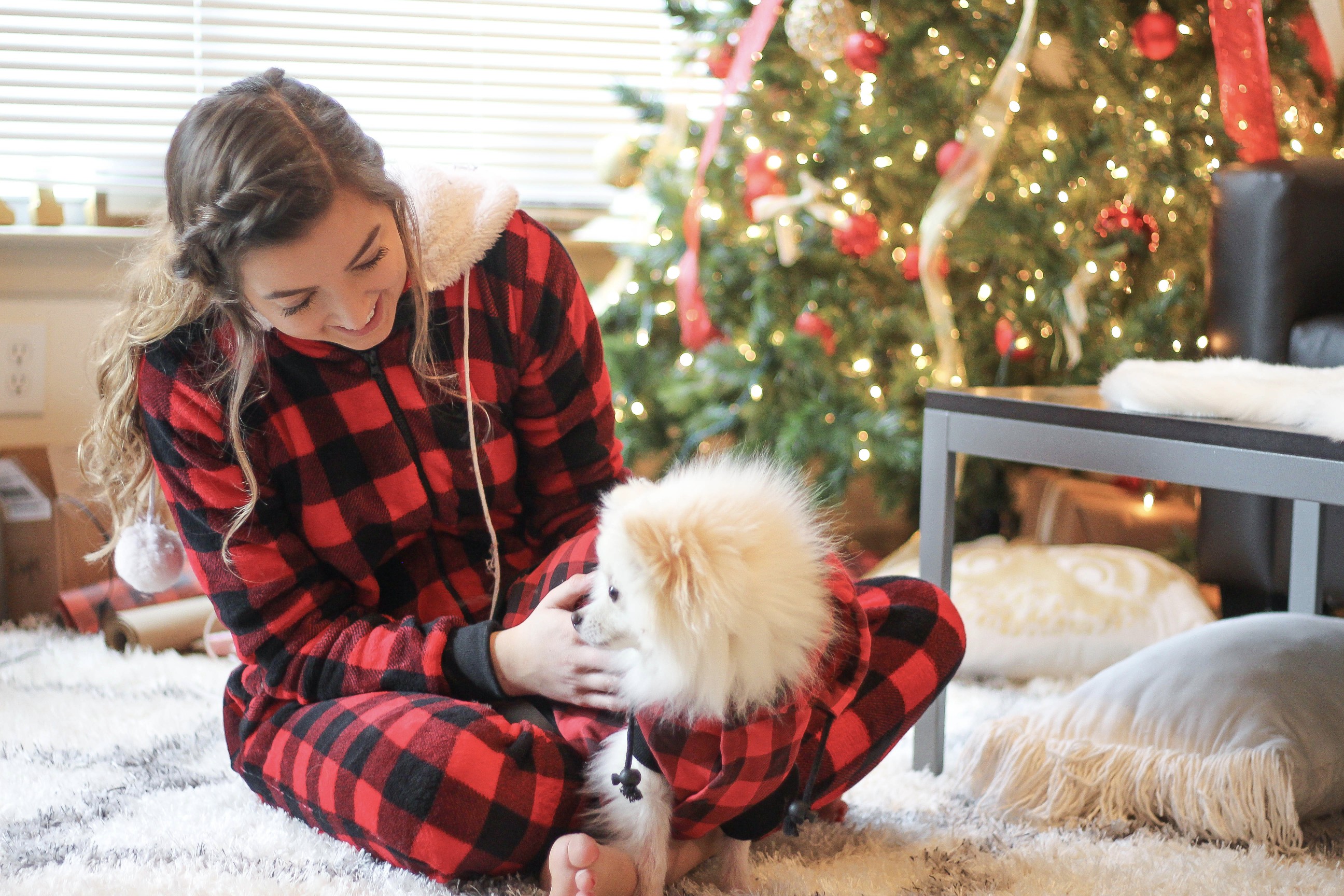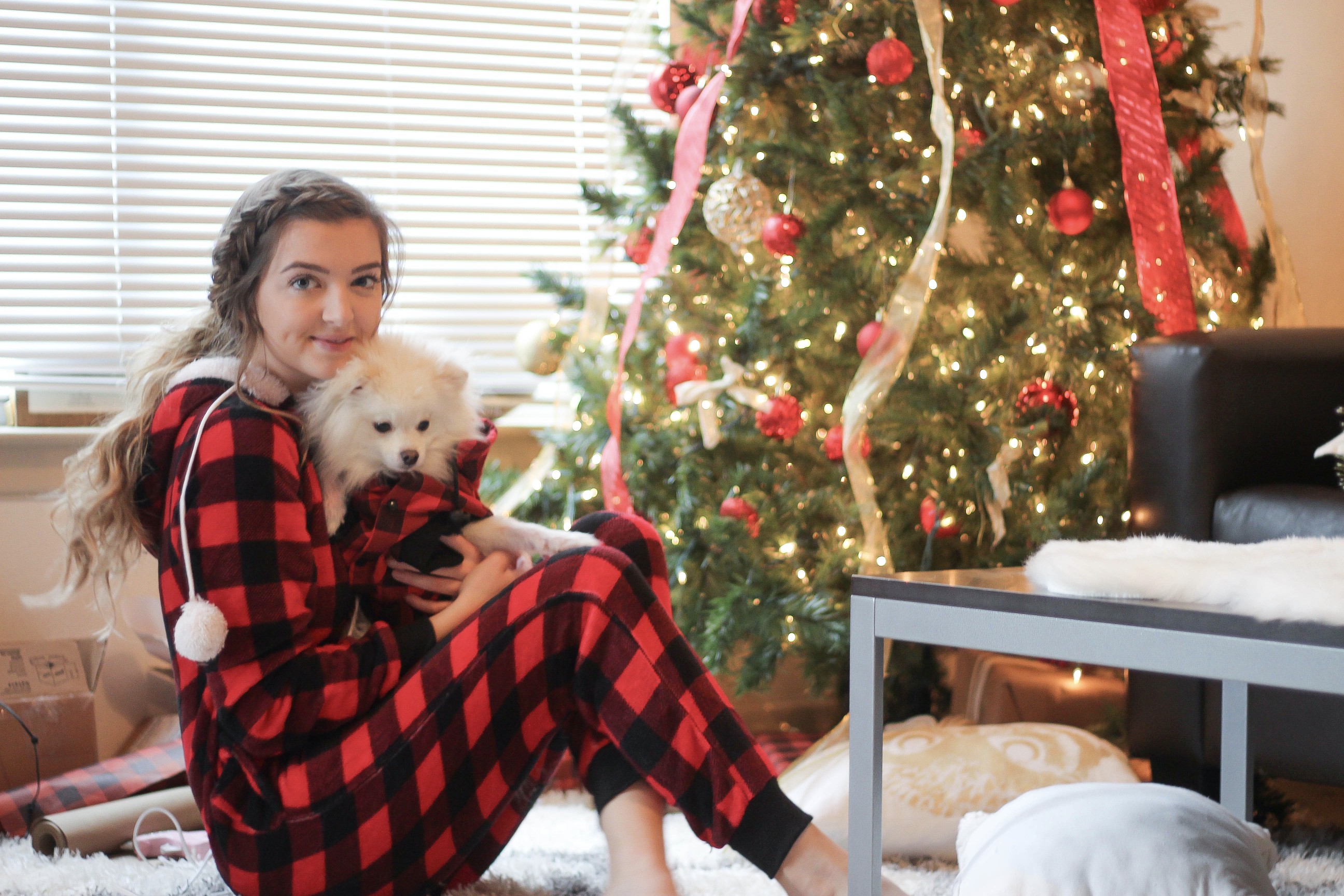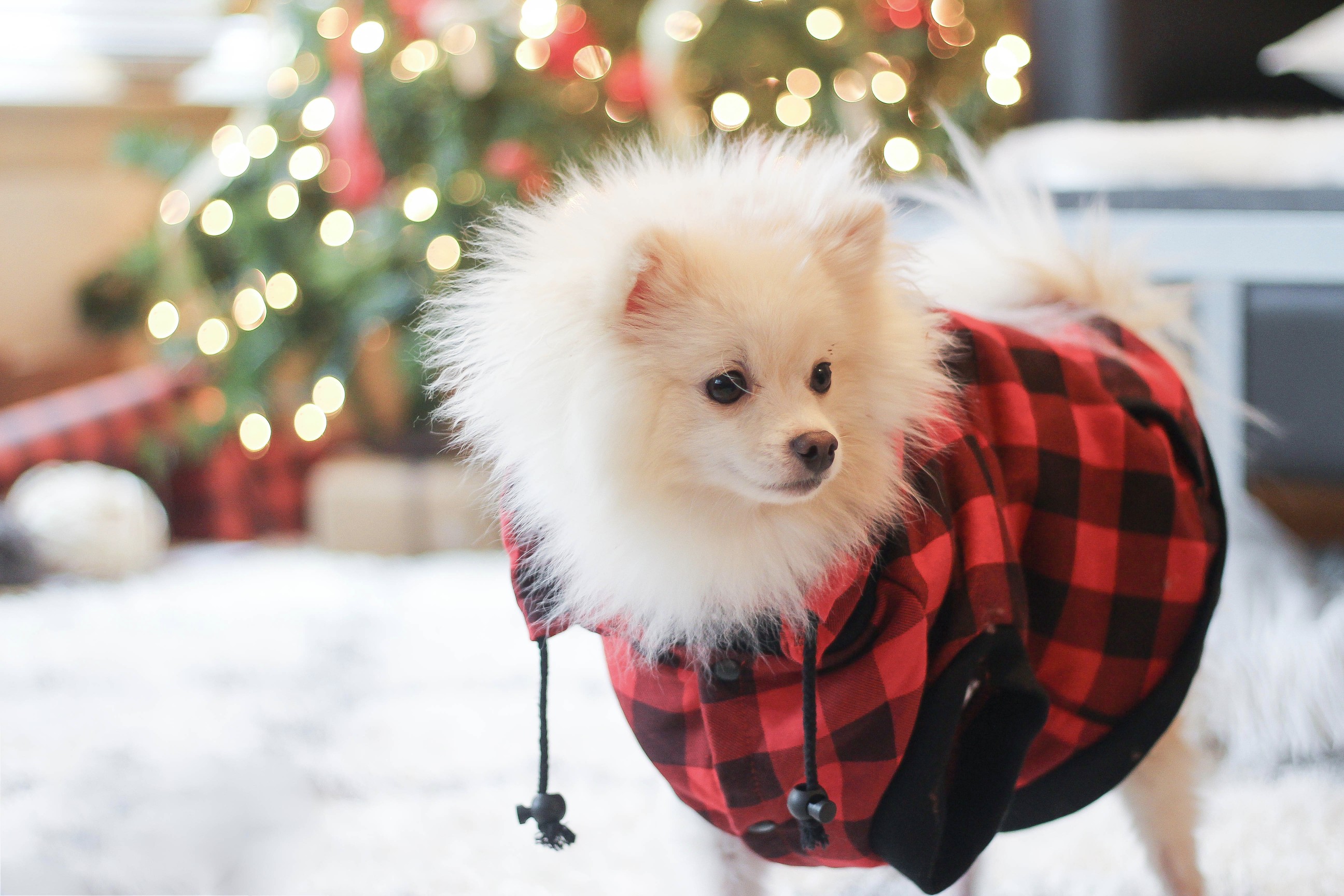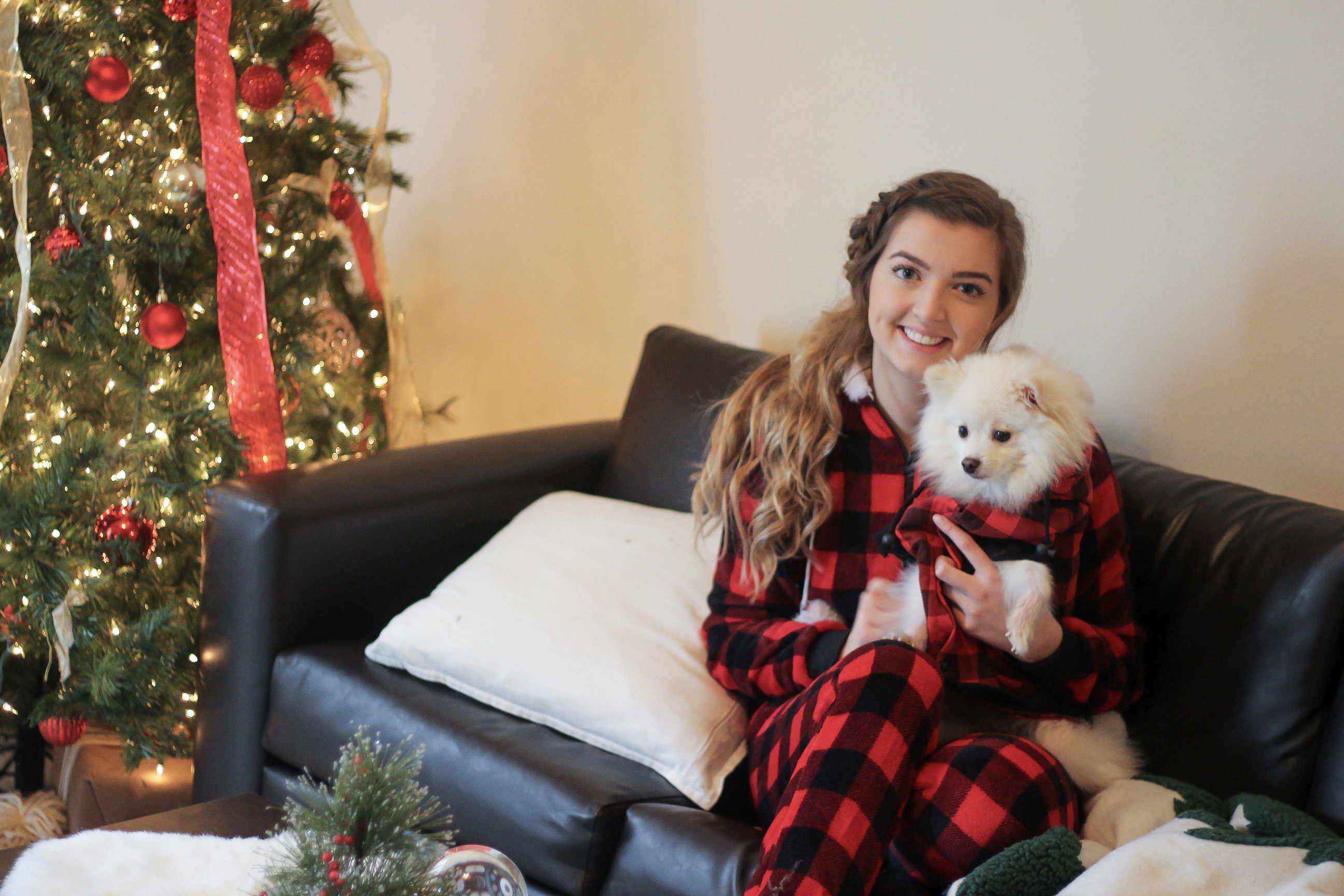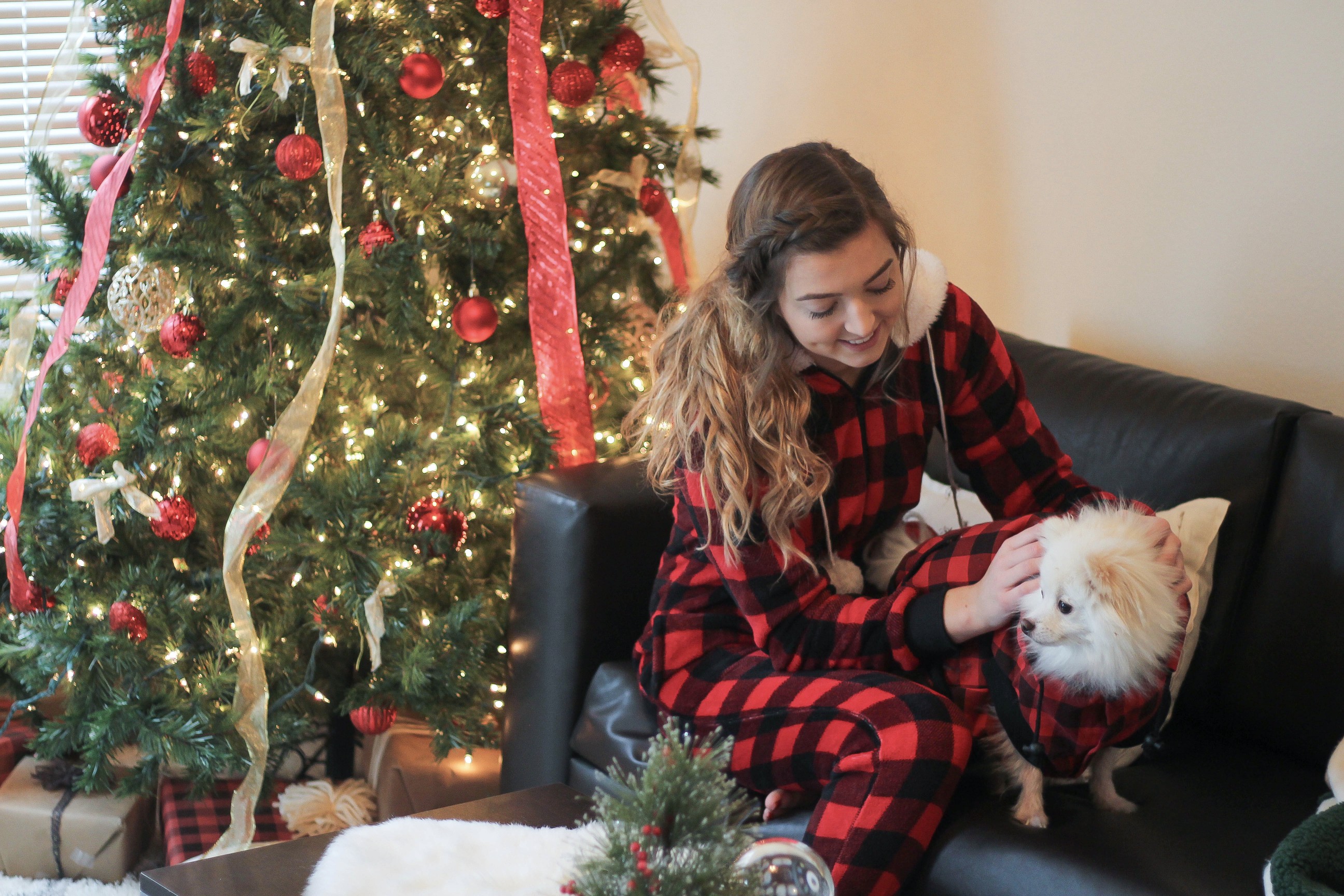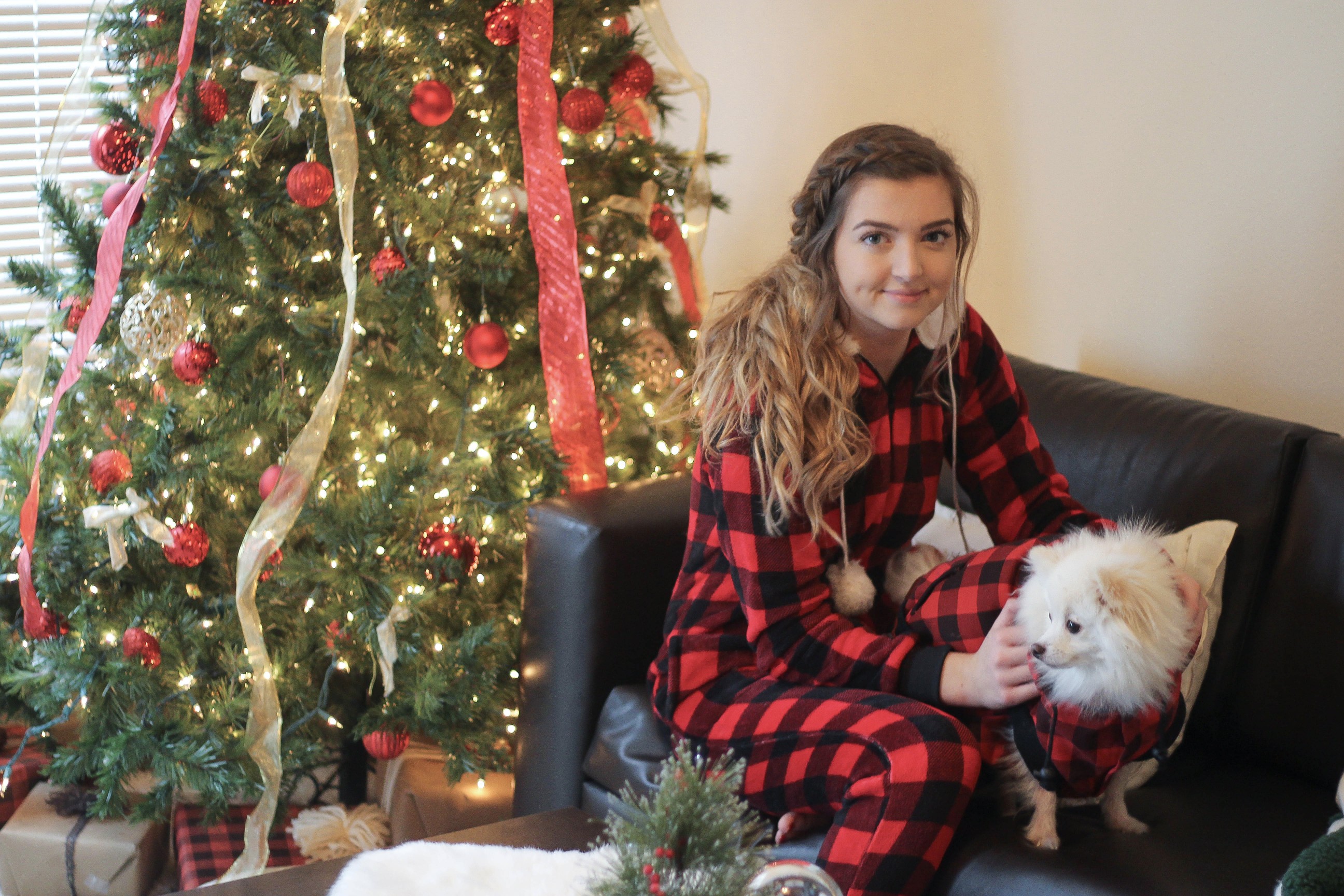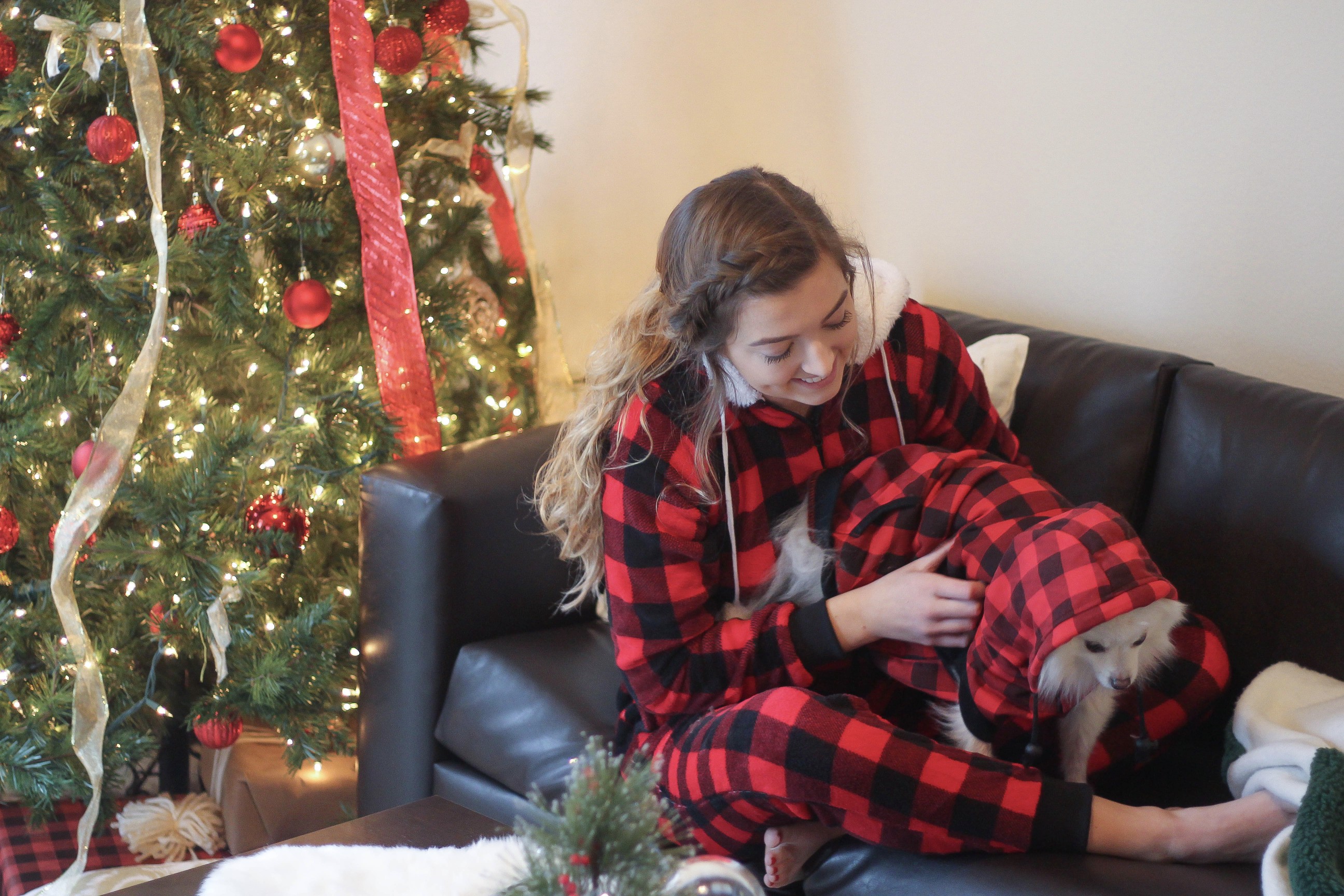 Today was officially the first day it snowed here in Lawrenece, KS and I was so excited! I ended up spending the whole day cozied up on the couch working with beau laying by my side. So I thought there was no better day to pull out Beau and I's new pajamas than today! I didn't start liking this check buffalo print until this winter. Now I have a phone case, wrapping paper, and gloves – you can say I am a little obsessed! It's such a cute, festive print!
I found this adorable onsie on Amazon a few weeks ago and I knew I had seen matching dog sweaters before so I had this fun idea! Beau wasn't exactly thrilled to wear this, seeing as I accidentally bought it in a size large and he was swimming in it haha. However, he looked too cute not to snap some fun pictures of! My heart melted when he had the little hoodie on! It was so funny!
Make sure to catch up on my Vlogmas videos if you haven't yet, I'll link my latest below! To see them all make sure to subscribe to my channel here!
xoxo,
Lauren Emily Lindmark