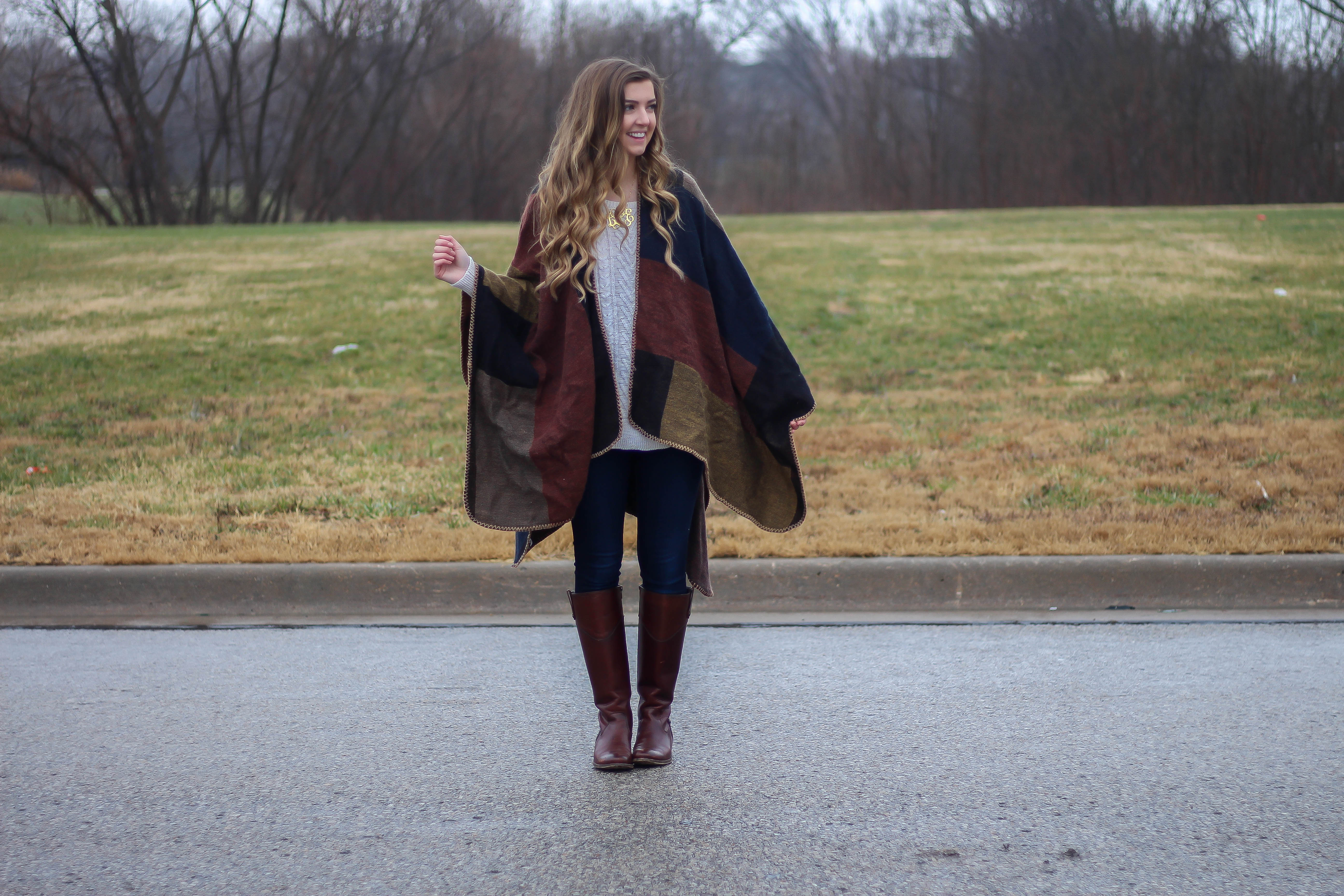 Cable Knit Sweater Weather | OOTD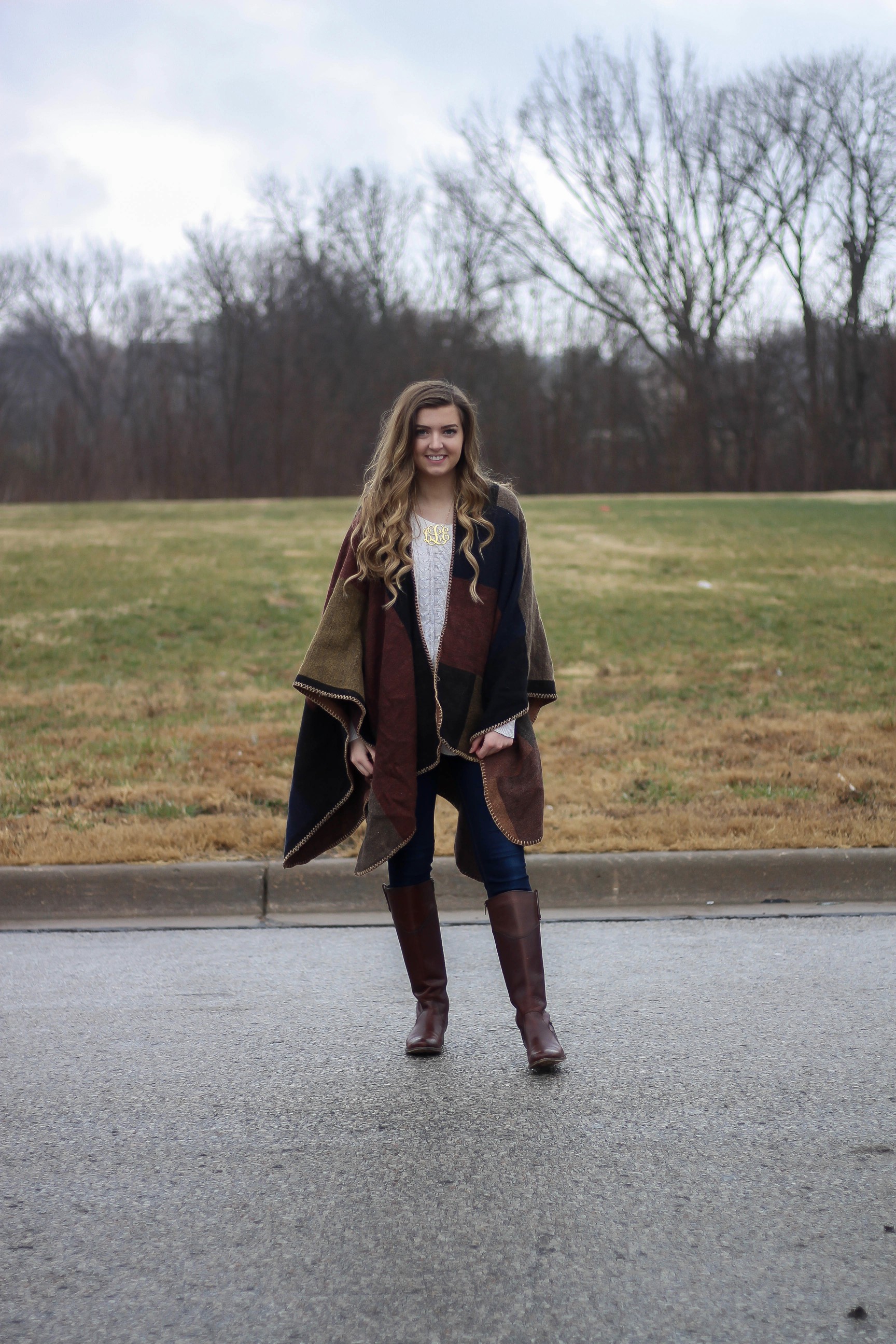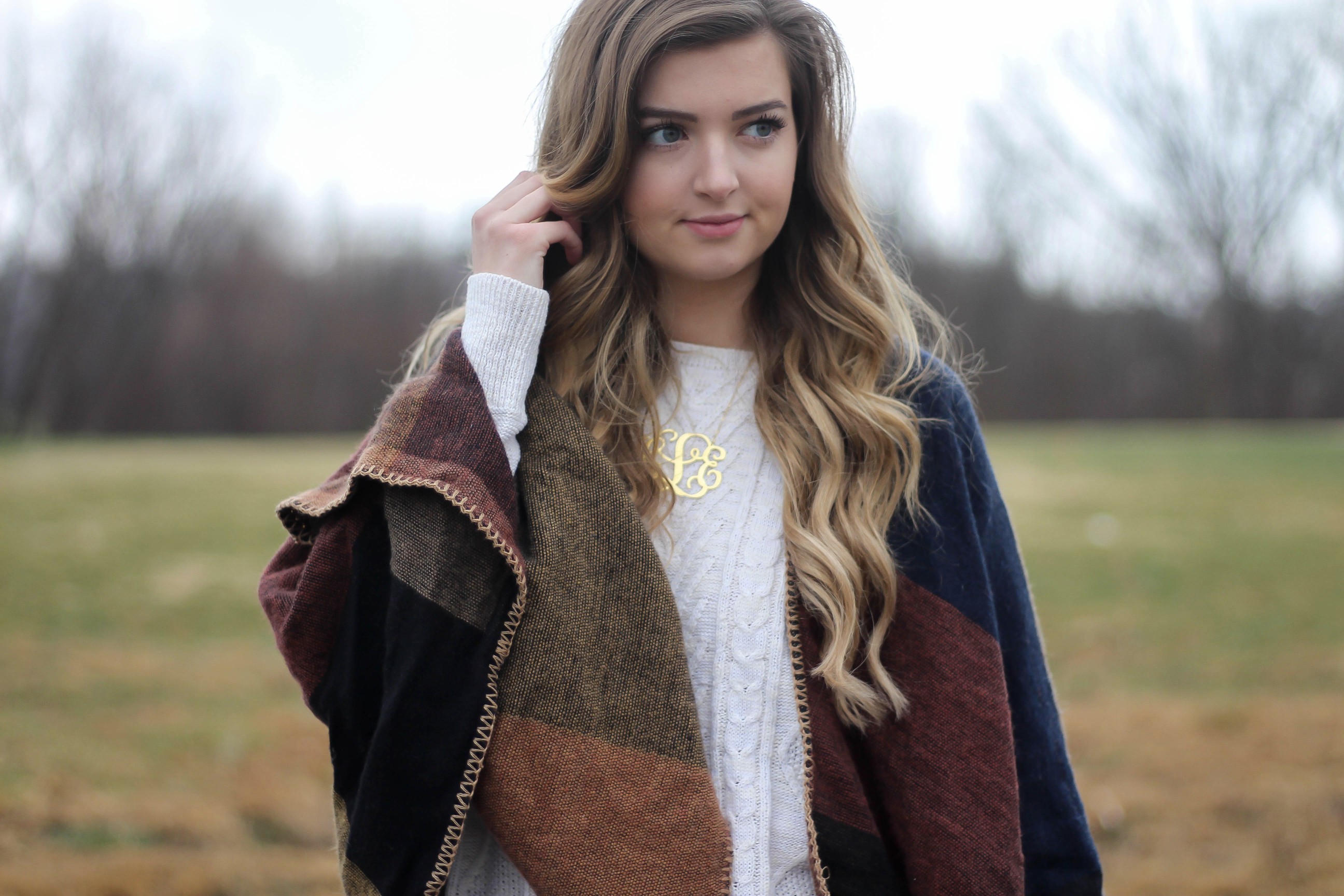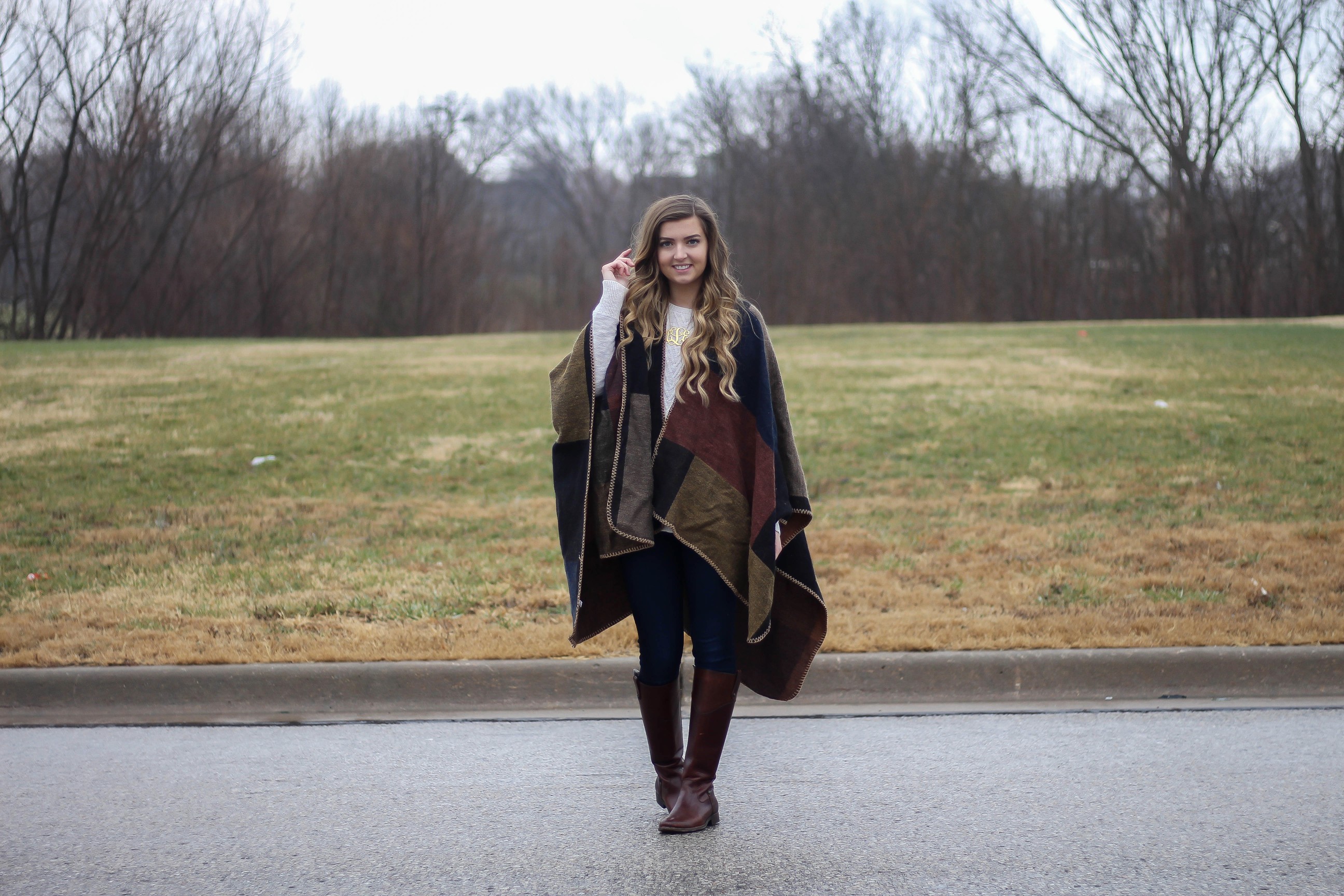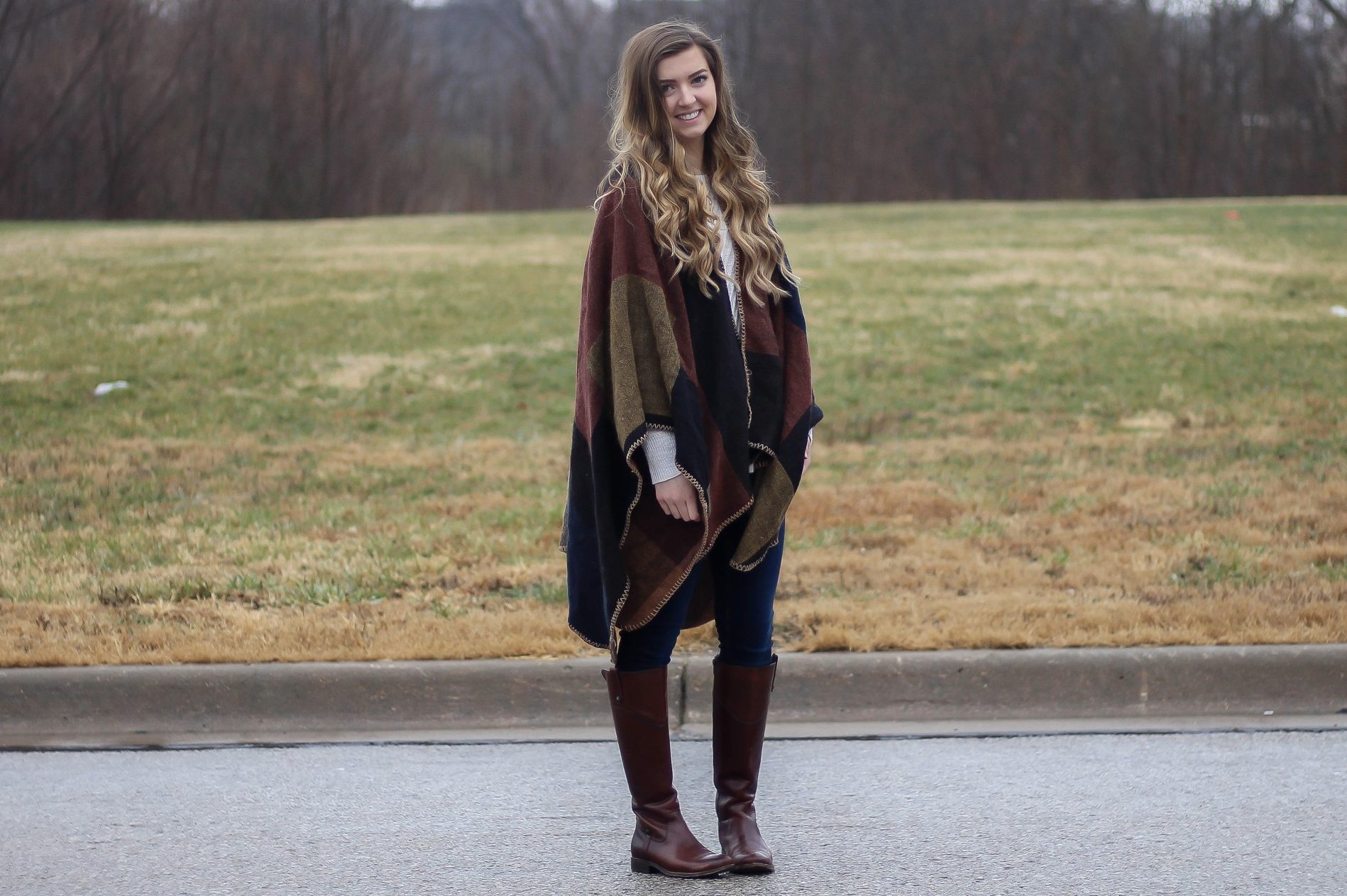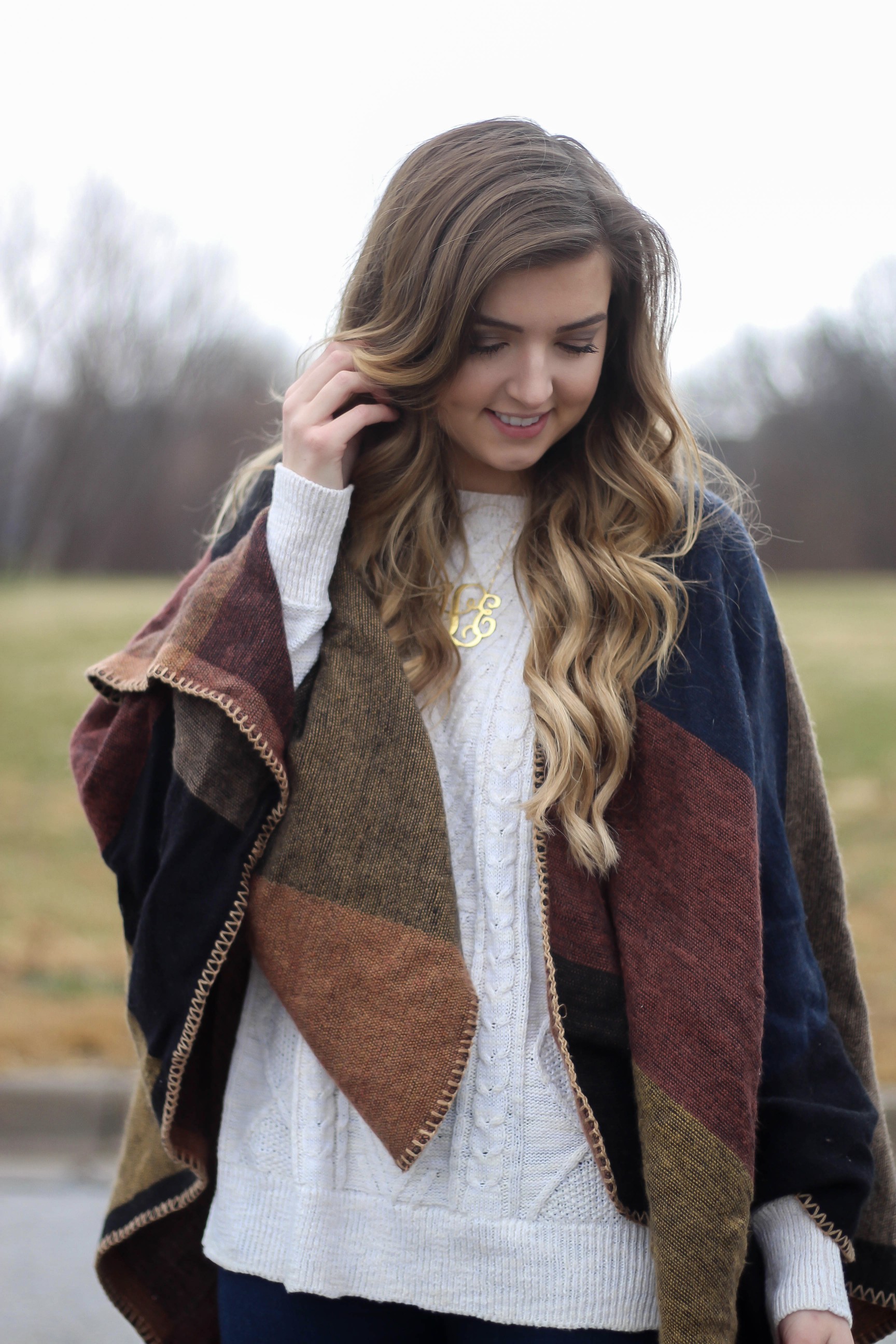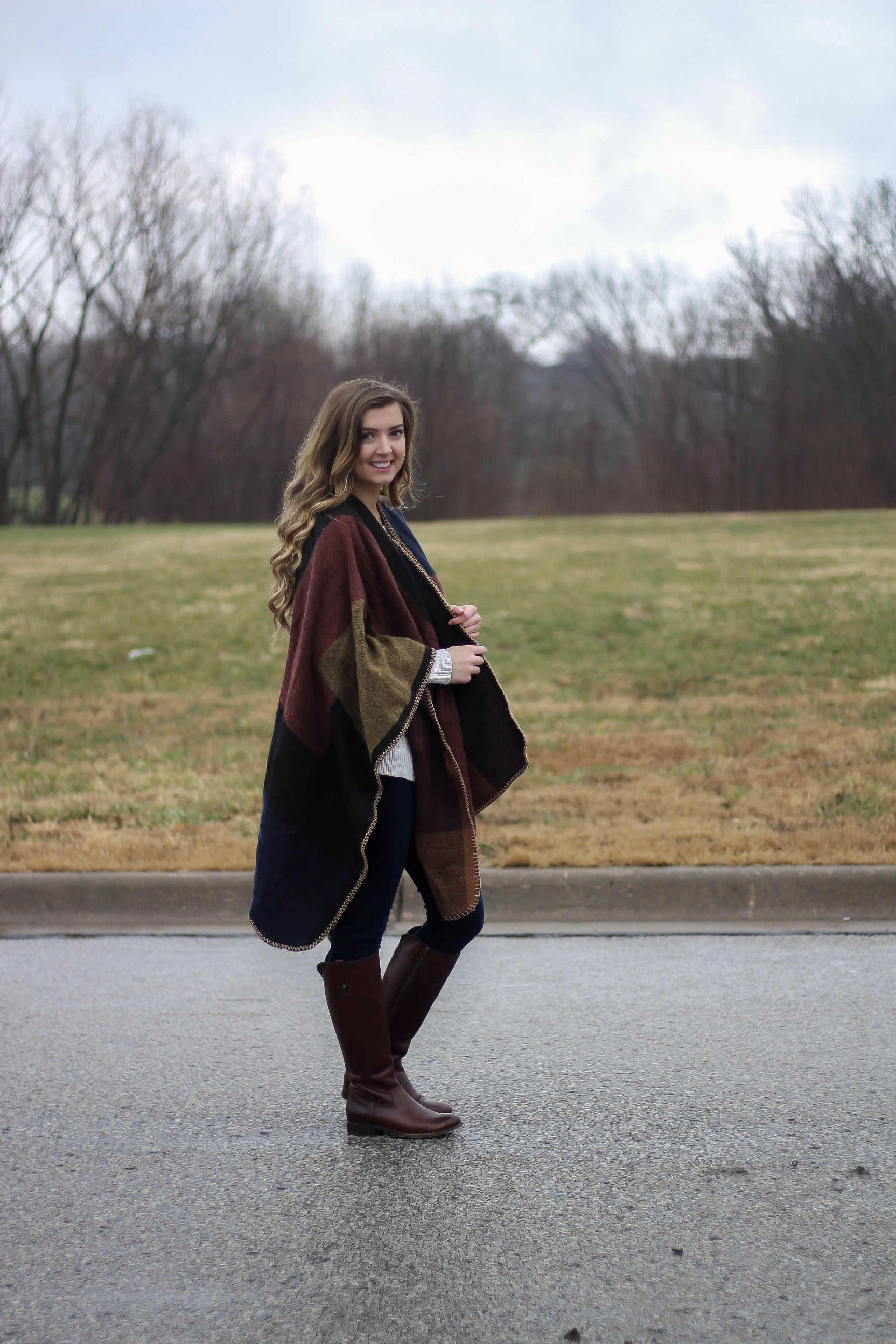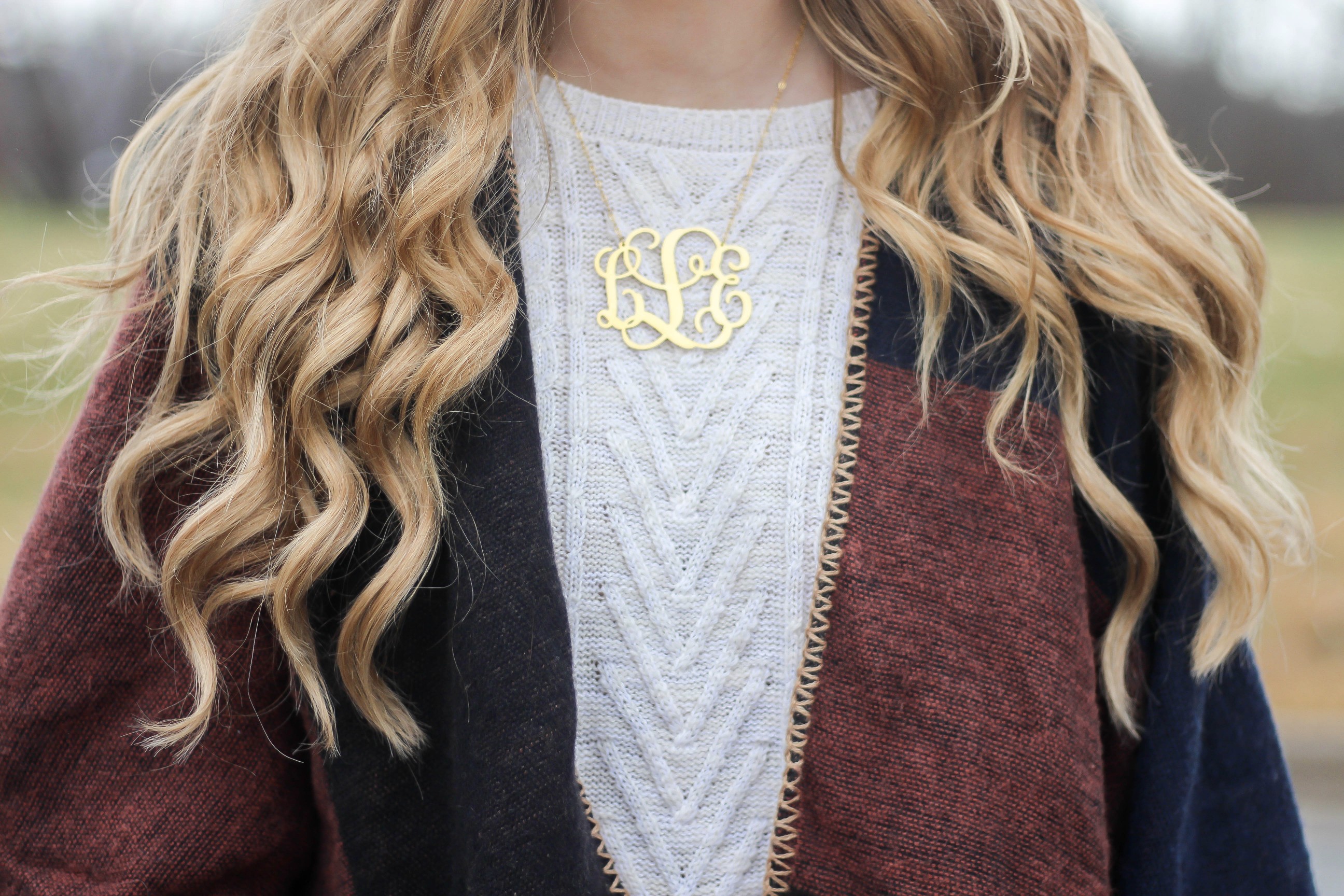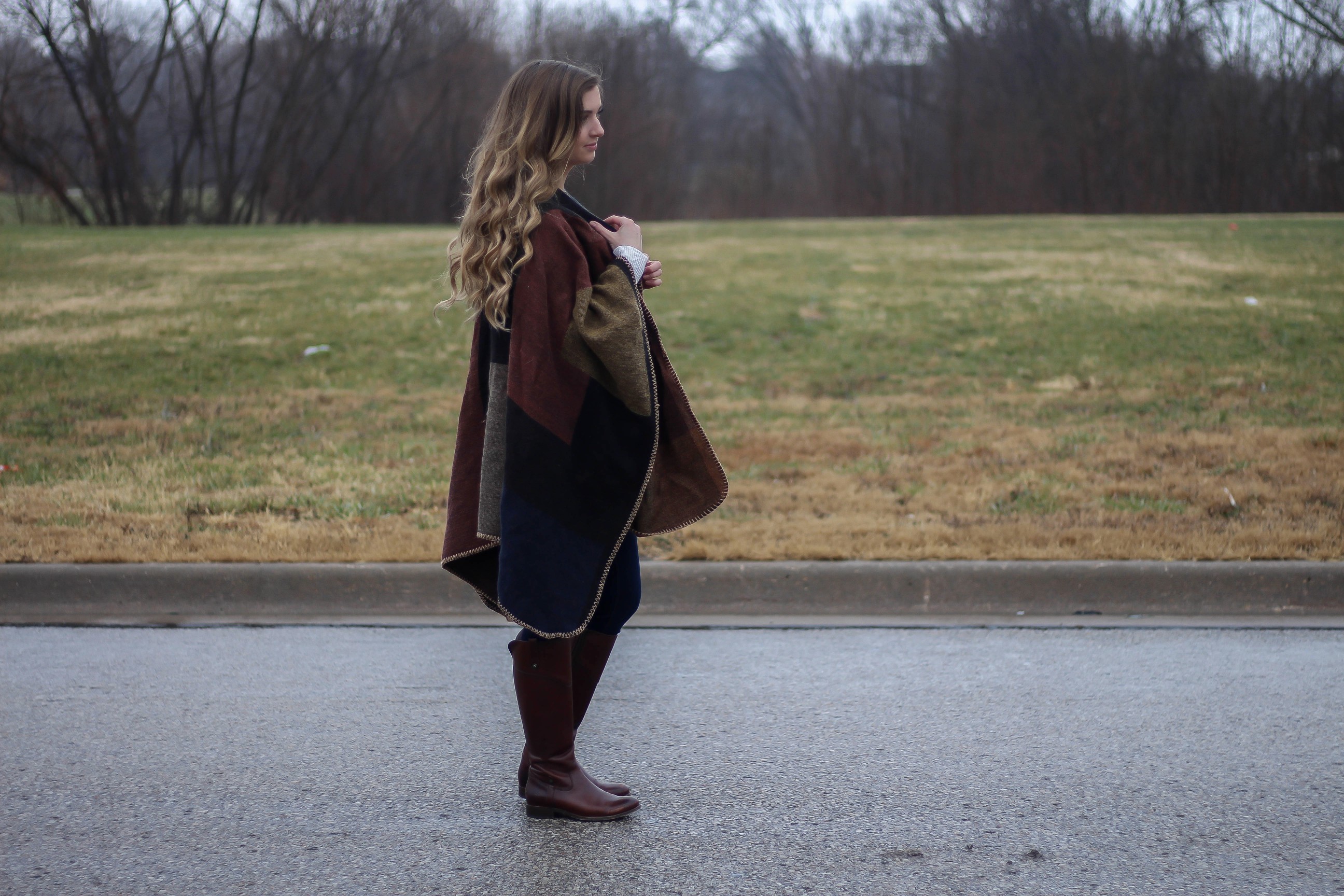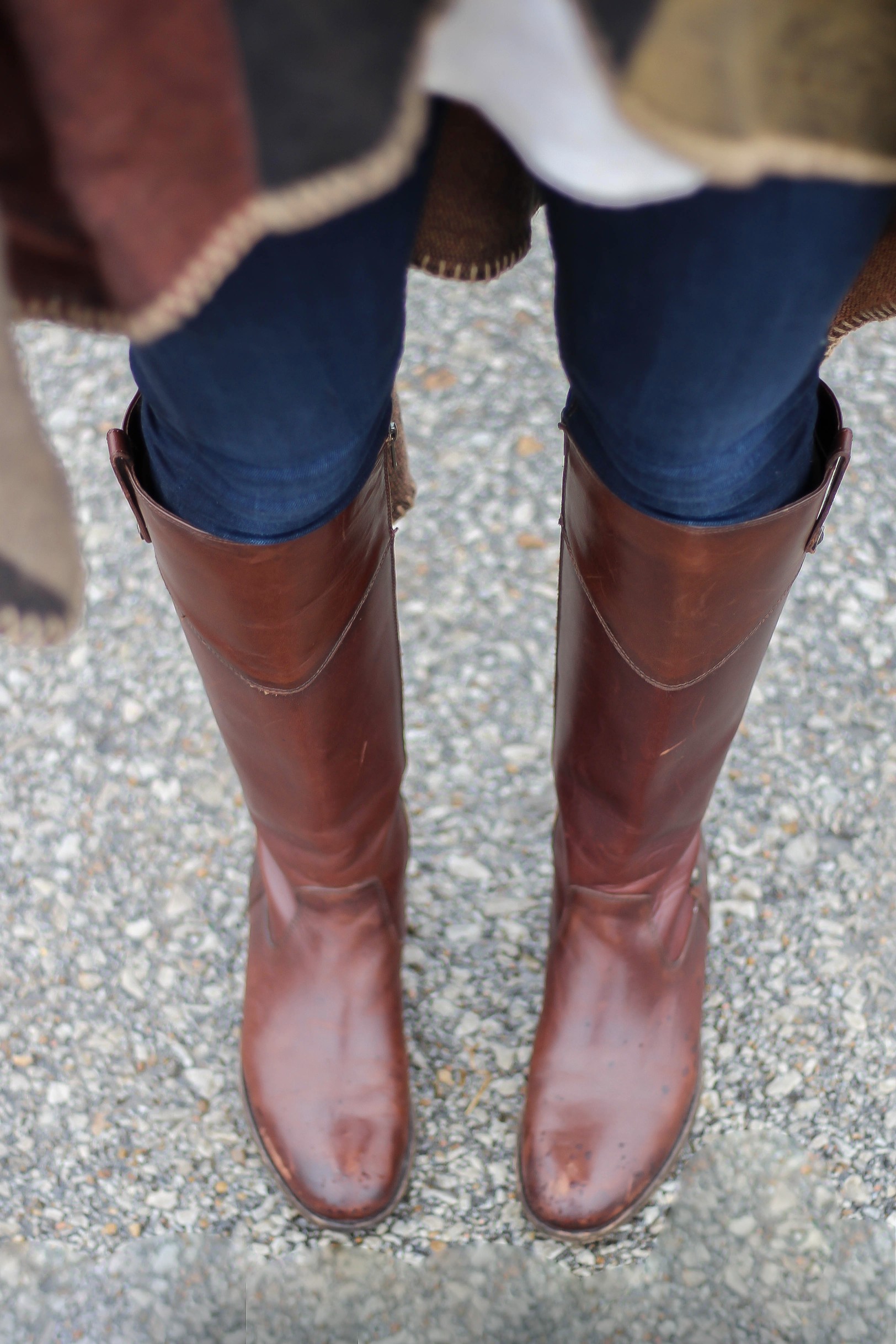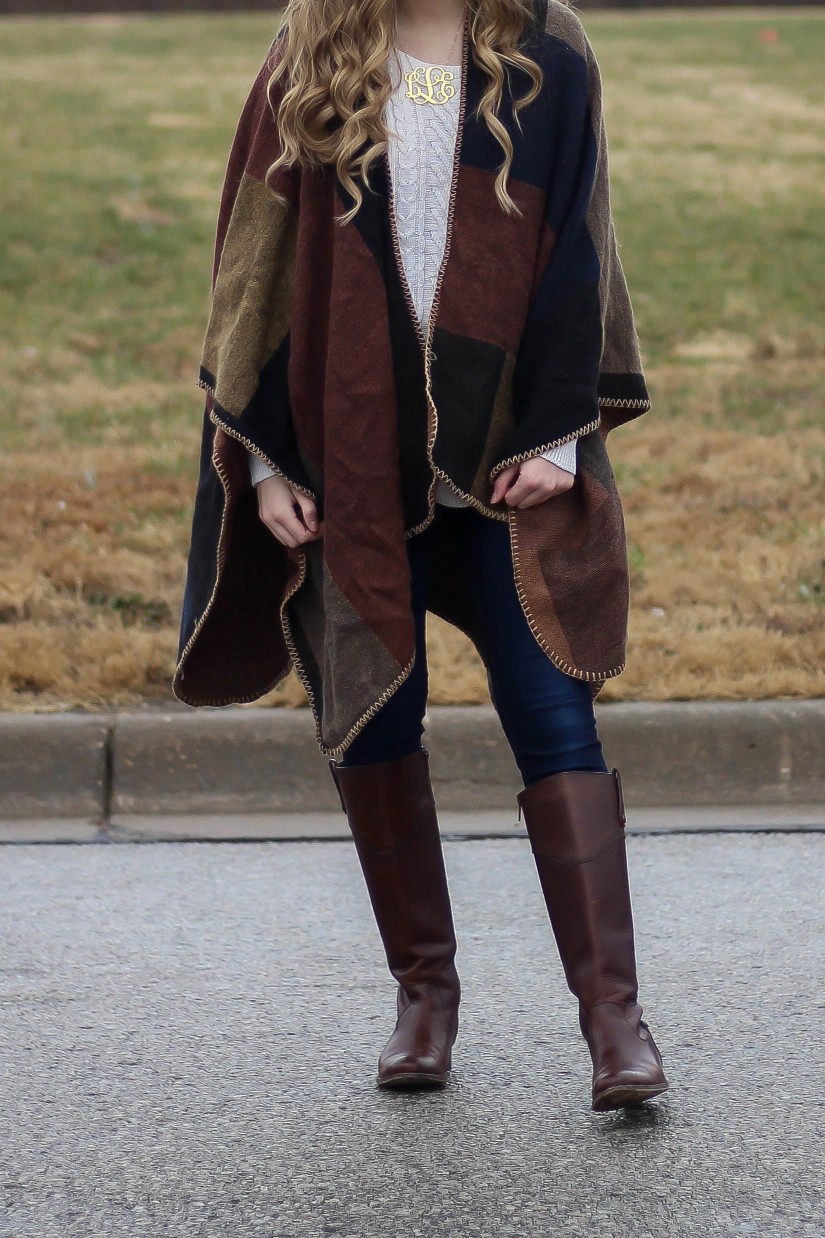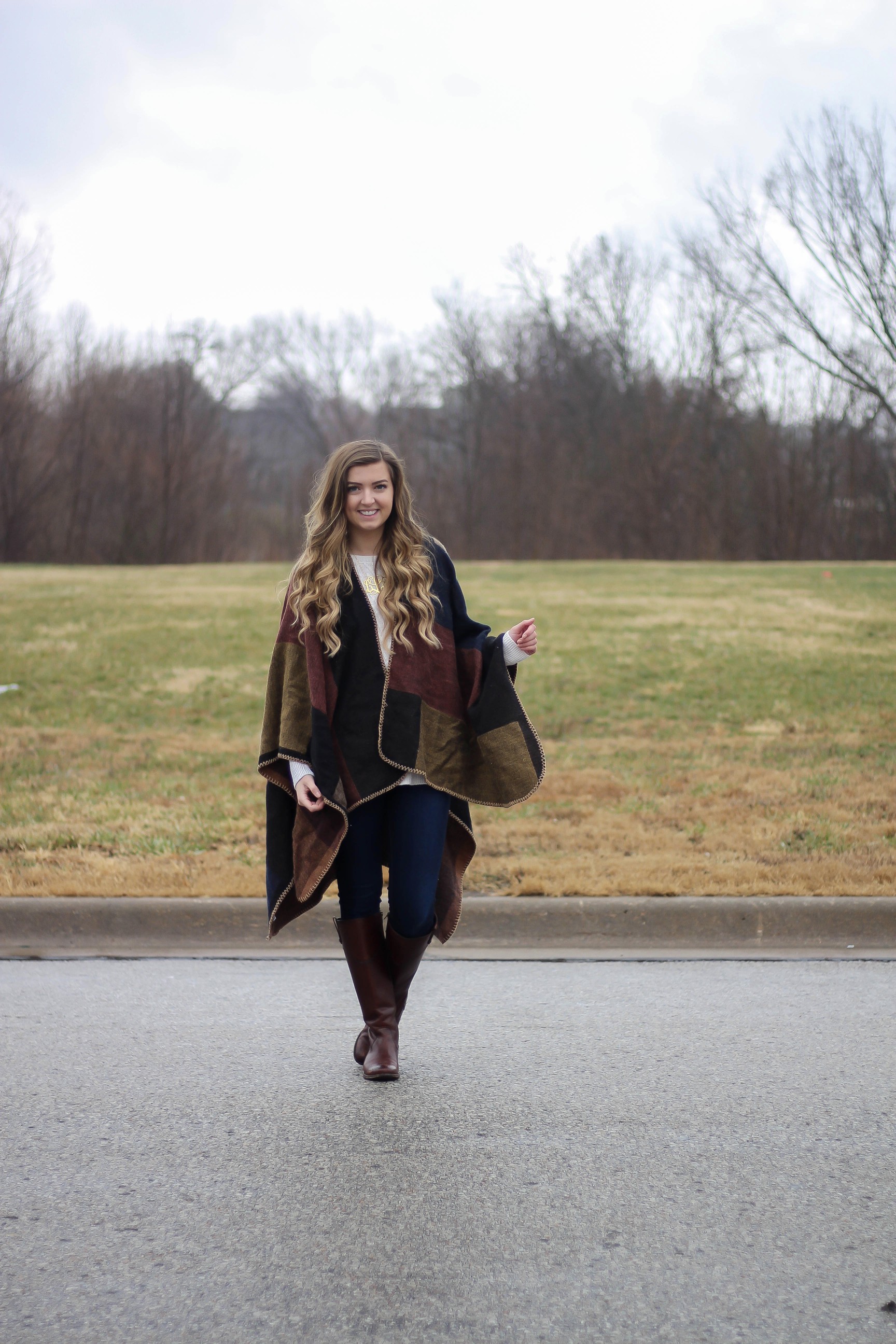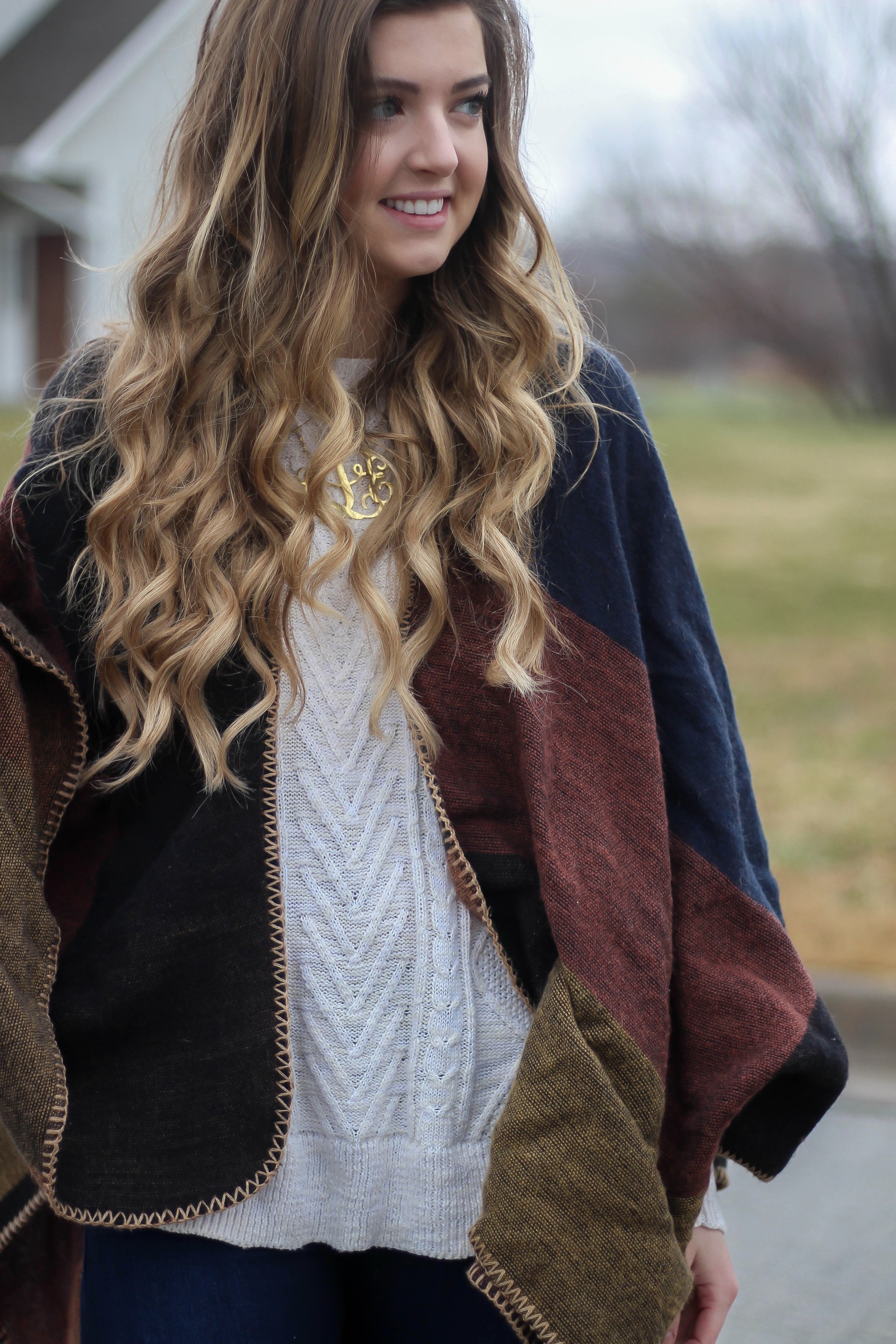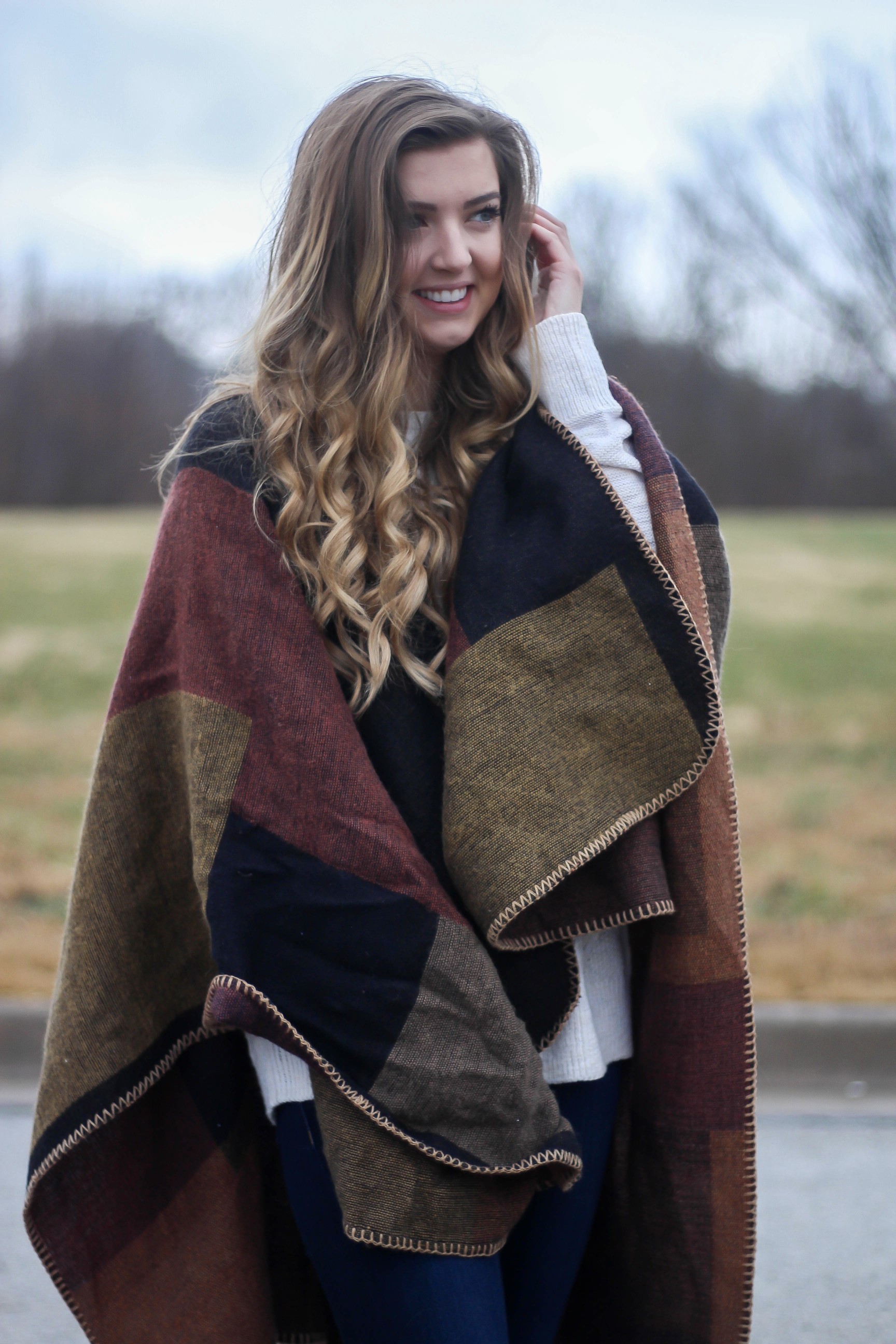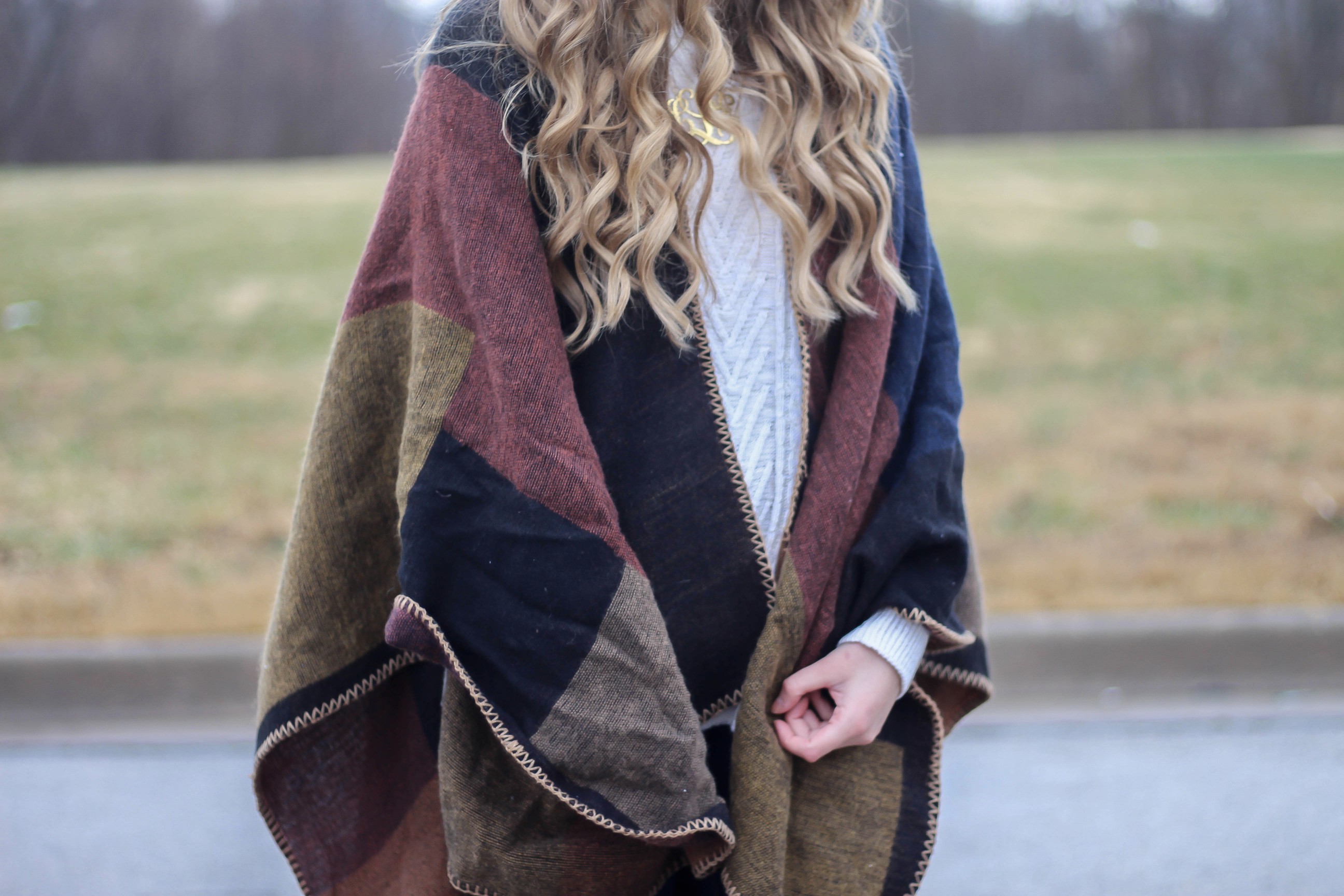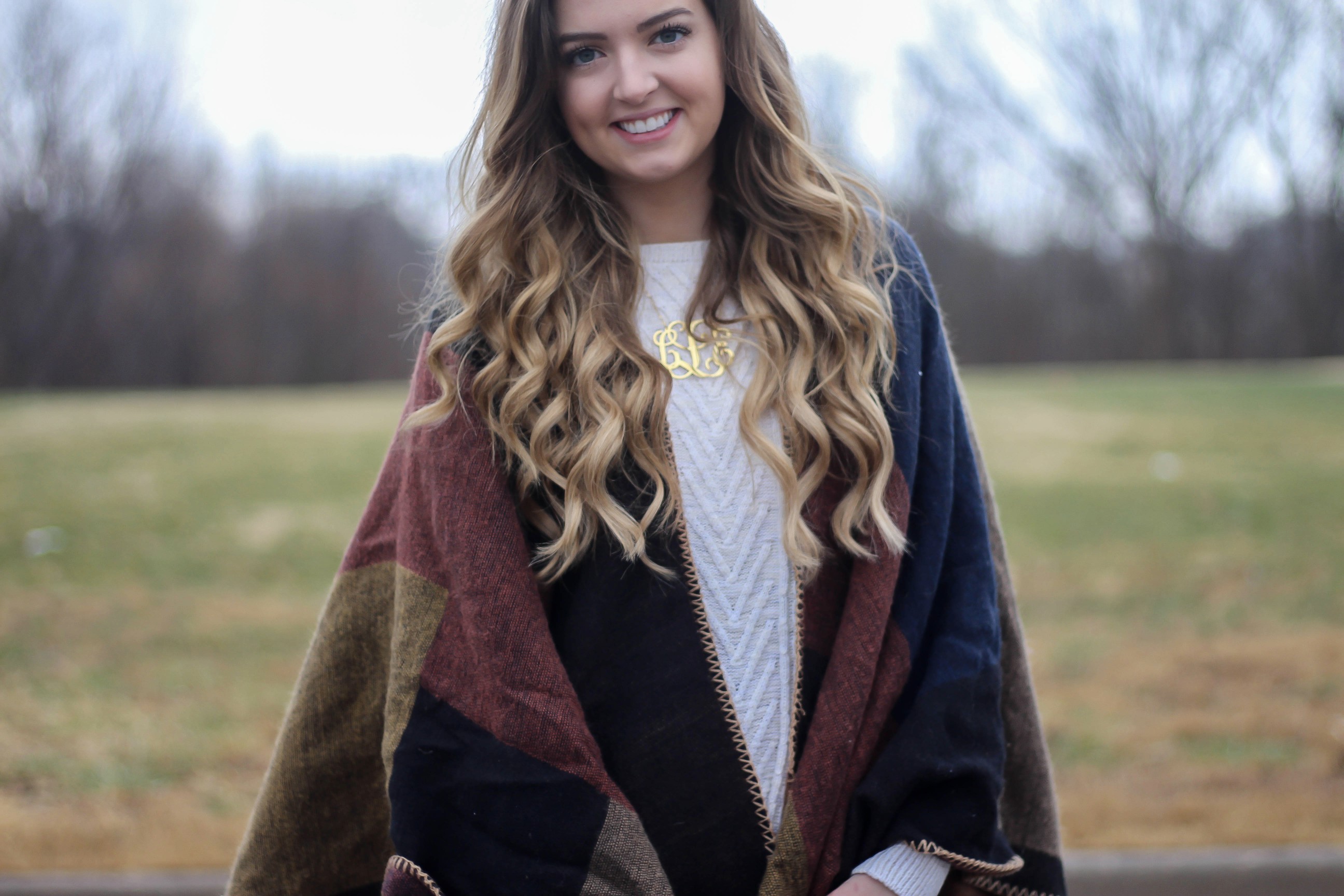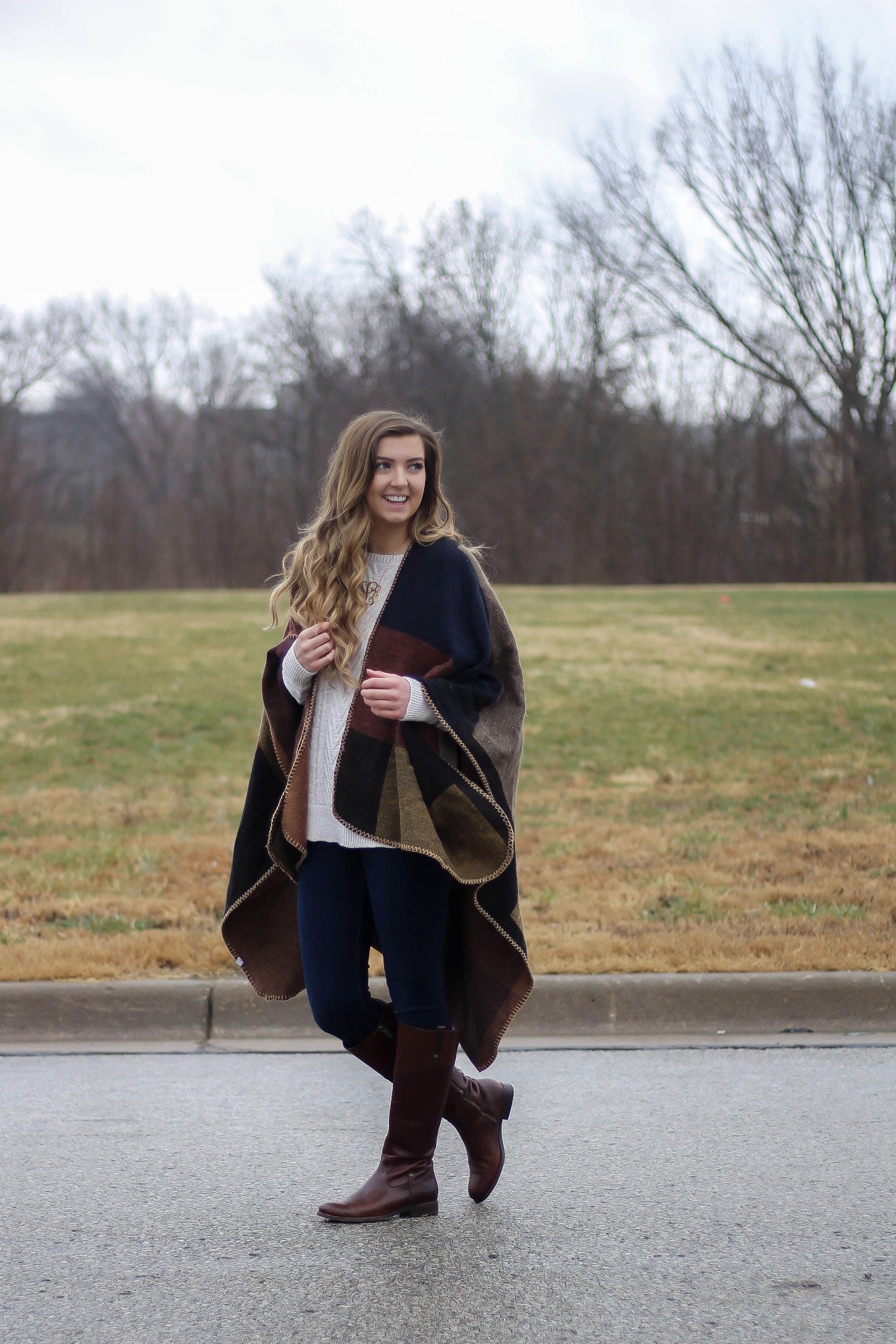 The perfect rainy day calls for the perfect cozy outfit! I wish these photos displayed how beautiful the sky really was when I took these photos. The clouds were so pretty and there was a slight mist falling from the sky all day. I knew it was the perfect opportunity to wear my new cape because who doesn't want to wear a blanket as their outfit haha? This cute cape is SO oversized and comfy, plus it was only $23 and it comes in a ton more colors!
I have been obsessing over cable knit sweaters (like this one in my last post) for awhile now so I thought this white one would be a good addition to this outfit. Cable knit sweaters just scream cold weather so I love how festive they are! I finished off this outfit with my favorite riding boots by Frye and my newest monogram necklace! I have two other small monogram necklaces and I recently, decided to get this large one (2.5″) and it's my new favorite!
Would you all be interested in a Jewelry Collection blogpost? I have a ton of jewelry that I feel like I never really talk about on my blog so I would love to share the details with you all!
In other news, tomorrow is my last final and I am SO ready to be done with this semester and fully focus on my blog again all winter break! Make sure to check out my Vlogmas videos I have posted so far on my youtube: laurenlindmark!
I wanted to link some of my favorite cable knit sweaters for you all, since we still have quite a few more months of cold weather it's time to stock up!

xoxo,
Lauren Emily Lindmark
Copyright © 2016 dailydoseofcharm.com