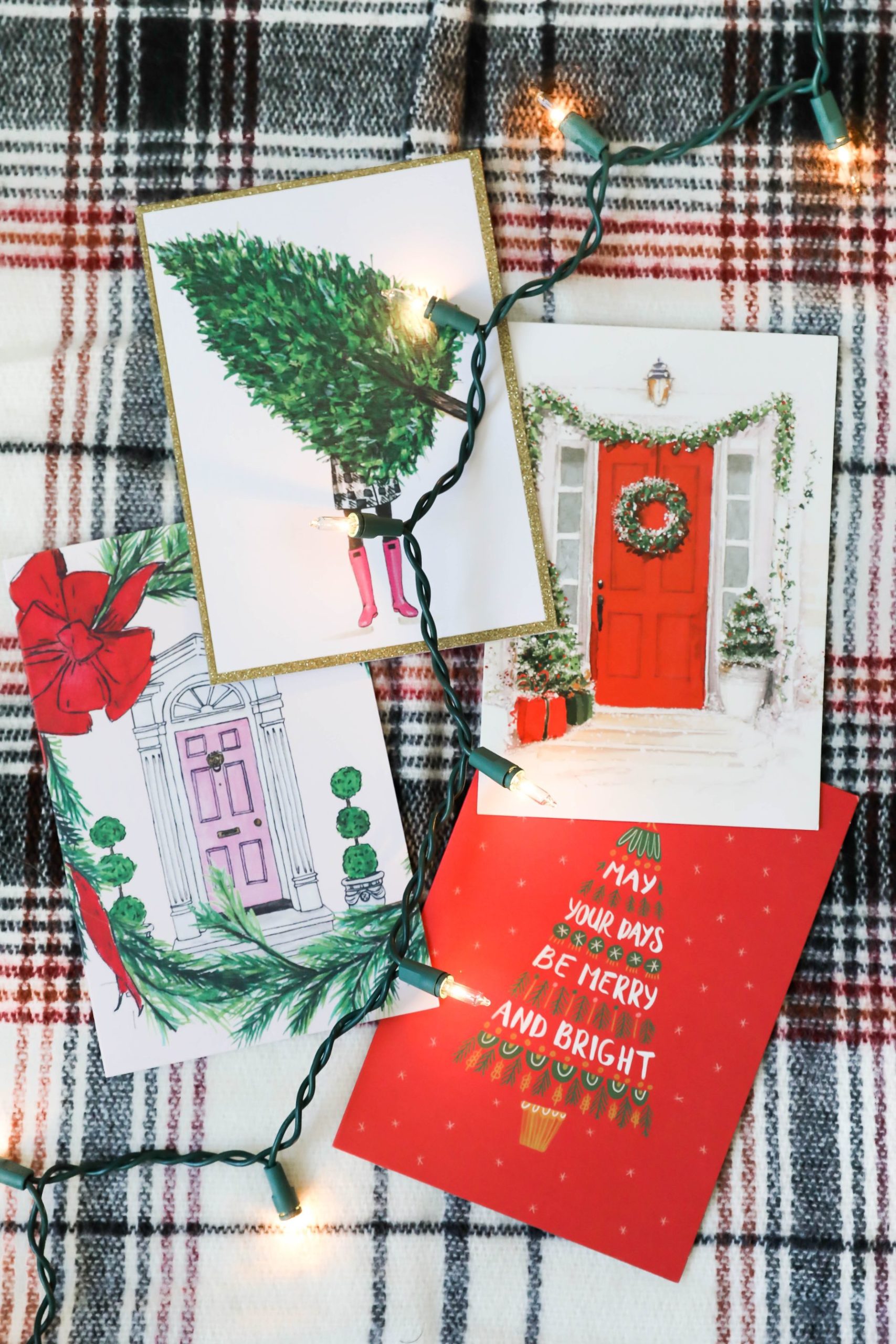 Annual Holiday Card Swap 2020 Sign Up
Yay! My Annual Holiday Card Swap is here! If you are new around here, every year I host a fun holiday card swap with fellow bloggers, instagramers, and followers! It's such a great way to connect and it is so fun to receive all the cards in the mail!
As the card swap has grown over the years, I have changed it up a bit. I decided this year I would make groups of no more than 10 people for you to exchange cards with! So if a lot of people sign up, we will make small groups! I will still send my cards to everyone who signs up, but splitting up groups for you all makes it a lot easier to get your cards out. This way you don't have to buy too many cards and worry about sending out a ton!
I am going to put in an important note before we proceed: DO NOT SIGN UP IF YOU ARE NOT SENDING CARDS. If you want to be a part of this, you will need to send cards to everyone in your group! We have had a few issues in the past with people not sending cards. This isn't fair to the  people who DO send them out and that want to receive them back. So please only sign up if you are serious about participating!
Okay, so let's get into it! A few things:
1. You will sign up using THIS LINK! The last day to sign up is 12/6/2020.
2. After one week you will receive your assigned group via email with everyone's names, Blogs/Instagram handles, and addresses.
3. Then you can send out cards anytime during the holiday season!
You can send any kind of card – they can be hand written or printed! If you choose to get them printed I suggest Walmart or Minted! When you start receiving cards we would love if you posted them and tagged me + whoever's card it is!
CAN'T WAIT TO START SENDING OUT MY CARDS!
xoxo,
Lauren Emily Lindmark
Copyright © 2020 dailydoseofcharm.com