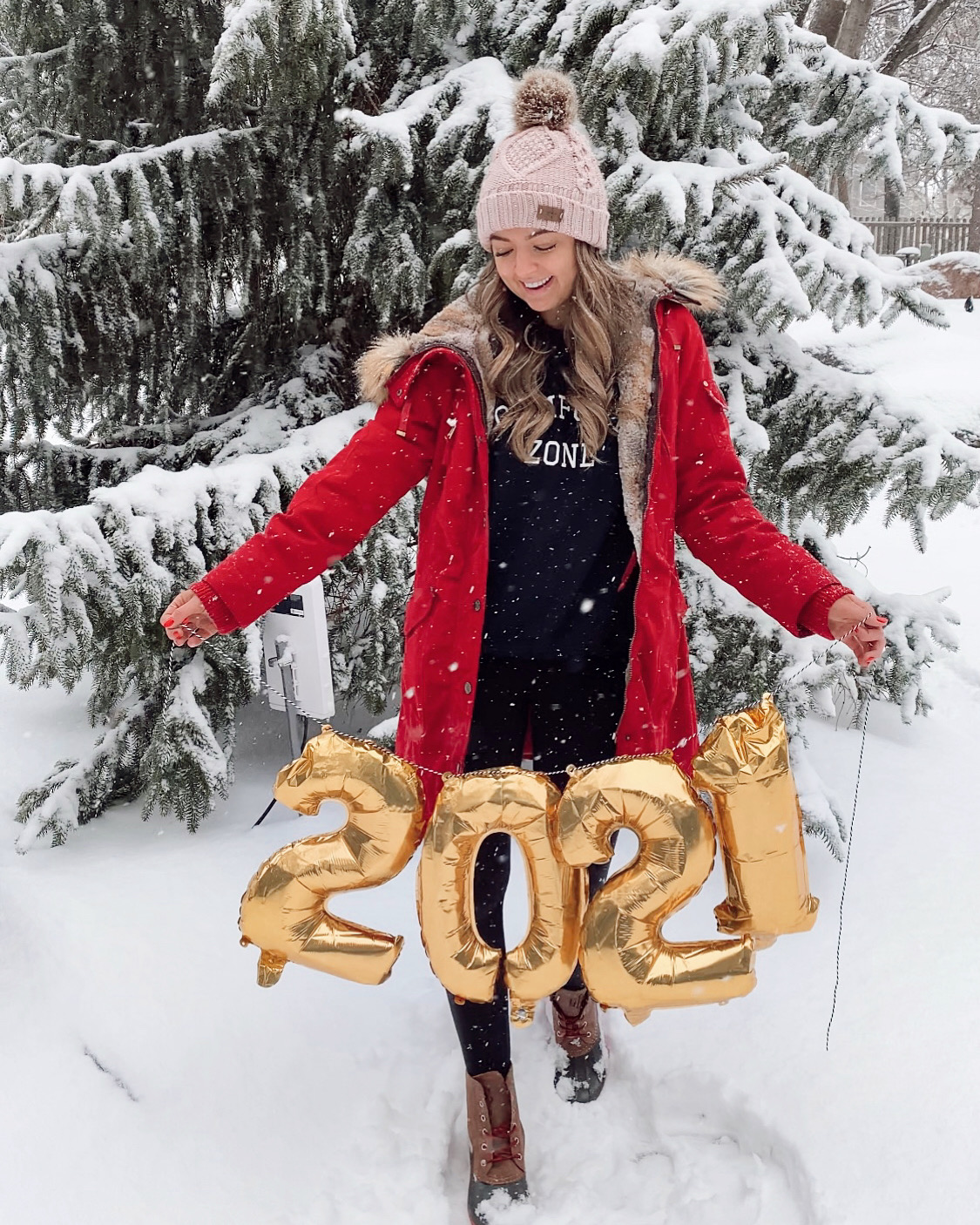 My 2021 Resolutions + My Word of the Year & How I am Tracking My Goals
Happy 2021! I hope everyone had the best time ringing in the new year. Gosh, can you believe we made it? It honestly feels so crazy that a year has passed since making my 2020 post. Typically every year I have a few New Year traditions. One, I write all my new resolutions. Two, I reflect on the resolutions I had set for the past year, and lastly, I choose a word of the year. I decided not to reflect on my 2020 resolutions this year, because I just want to focus on moving forward instead of looking back.
2020 definitely was not all bad. I learned so much, my business grew, I moved into an apartment with the love of my life, and I truly realized what is important in life – family. With that being said, I do not feel the need to go over all the resolutions I may or have may not have achieved haha! So let's go ahead and get into my 2021 word of the year and resolutions!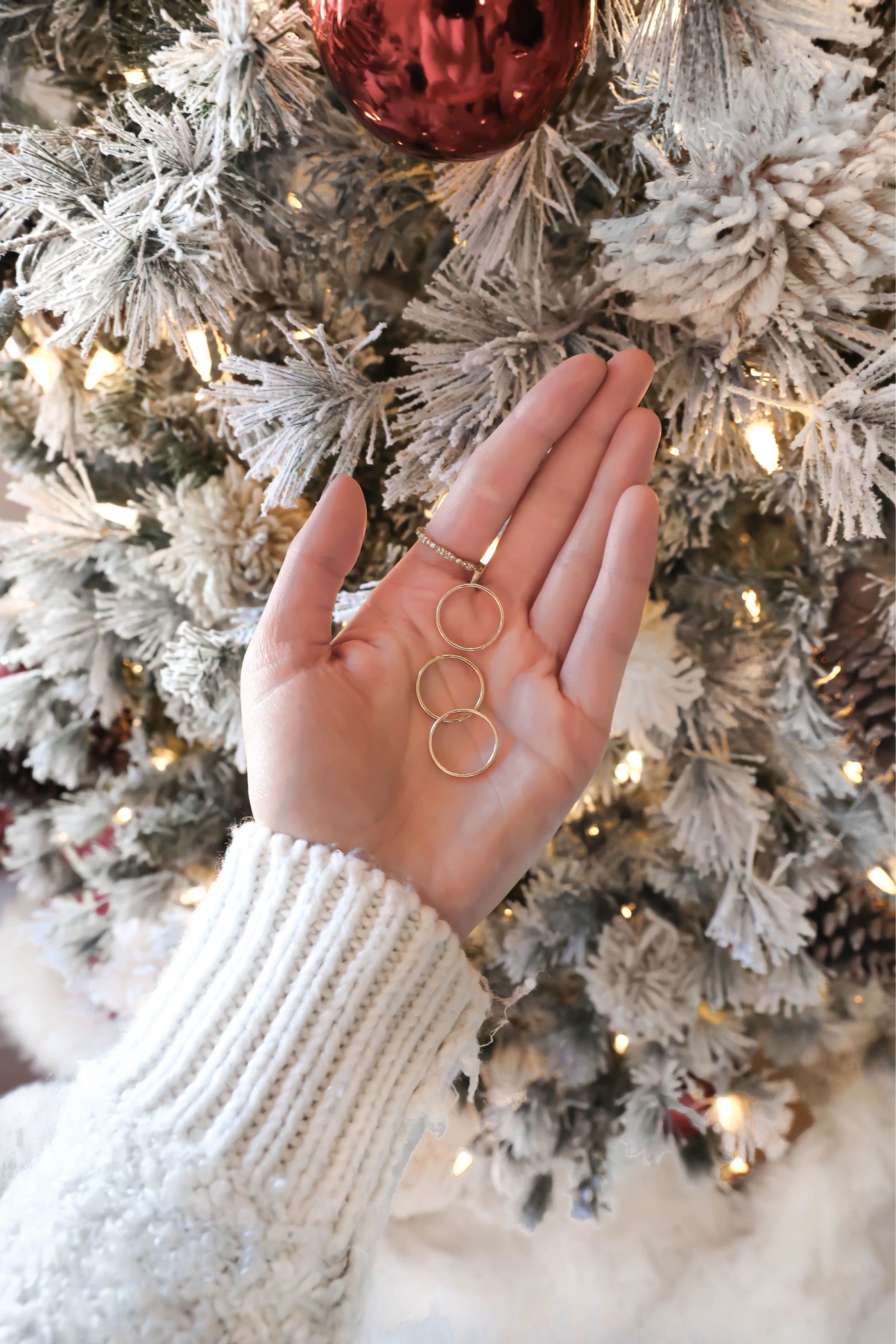 my word of the year & ring
For the last few years I have been choosing a "word of the year" to live by. I get it engraved on a ring that I wear every day as a reminder to live by the word all year! It's interesting, because you never know where life is going to take you year to year. However, somehow the word I choose always ends up being perfect!
I have the full story here about why I started doing a word of the year, it has become a really meaningful tradition for myself! I have done Joy, Inspired, Harmony, and now this year I chose one that I am really excited about!
I wanted to do choose a word this year that revolves around being a "leader" – but I didn't want my word to be so business focused because I like it to cover all aspects of my life. So I decided on "pathfinder," which is defined as: A person who goes ahead and discovers or shows other a path or a way.
I chose it because I think it engulfs being a leader for Inspired Boutique, creating a path in life of positivity and happiness, and showing other people a way… I have some big risks I want to take in 2021 for my business, and lately I've just had this overwhelming feeling to "go for it and just figure it out later" (it could be argued I already do that though haha), but it just felt like the perfect word!
I was also called a "pathfinder" when I volunteered at Children's Mercy Hospital, so the word has some charitable symbolism for me! I am really excited to create some new paths for myself in 2021!
The original rings I purchased the past few years can be found here. This year I wanted to upgrade, so here is a link to the nicer ring I purchased here!
my goals & resolutions for 2021
I know resolutions are not for everyone. However, I LOVE setting goals, having new beginnings, and planning for the future! Here are my 2021 goals!
1. Be a pathfinder
This means being a leader at work & choosing the best personal path for myself.
2. Organization
I want to keep getting more organized in my business, get on a good schedule, & finish decluttering my space and keeping it a happy place – including 15 minute tidies in the morning and evening. Getting on a good schedule also means getting enough sleep, having a self care morning and night routine, and more!
3. Get my hair healthy and take care of my skin
Less heat on my hair, consistent skincare routine, get more facials.
4. Keep learning
Talk to my mentors, read books, listen to podcasts, complete the Boutique Bootcamp.
5. Work on Self control & Resilience.
This means working out – no excuses – and making the best choices for myself when it comes to health.
6. Make time for Blogging
I want to get back to blogging for the joy of blogging – and not the numbers.
7. Grow inspired boutique
With strategic plans, hard work, and teamwork!
8. Get a puppy & buy a house
Ah a big scary goal, but one I am really looking forward to doing with Cameron in 2021!
how I am going to keep track of my daily goals
I am a HUGE fan of Trello, and would love to do a full post on how I utilize it to be organized! However, I wanted to add in a physical planning system as well for 2021. I decided to purchase a cute binder and some fun worksheets to keep track of goals, daily routines, and my health and fitness! I am still going to keep my daily schedule on Trello, but I am excited to have a binder with some more benchmarking and goal setting tools. Check out everything I purchased below! All of the pages are digital downloads that I will print once the binder arrives!
Happy New Year friends!
xoxo,
Lauren Emily Lindmark
Copyright © 2020 dailydoseofcharm.com