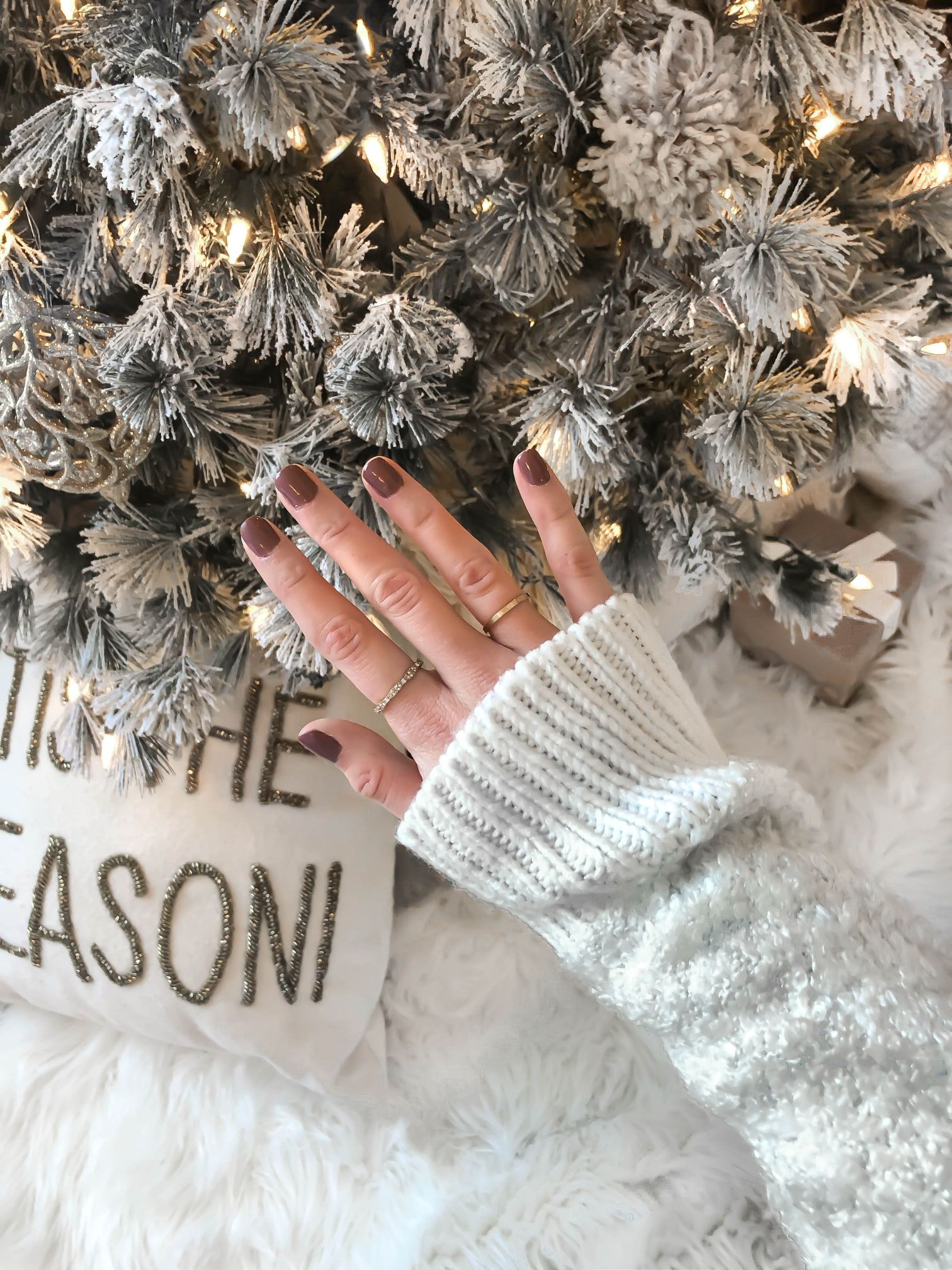 My Word of the Year 2020 + What I do to Live By It
Happy Friday loves! Look at me sticking to my "two blog posts a week" goal already – haha! I posted my 2020 New Year's Resolutions on Wednesday if you missed my first one! I also have two posts already planned for next week (including my Christmas present post)! I think I will try to stick to a Tuesday/Thursday schedule. It feels so good to be back!
Today's post is all about my word of the year! If you didn't know, every New Year for the past few years I have chosen a word to live by. Sort of like a personal mantra for the year! It started after getting out of a toxic relationship a few years ago. I felt like I wasn't myself anymore, and wanted a word to live by in the New Year.
My ex had bought me a ring with our anniversary engraved in it while we were still together. After we broke up I took it off and I started to miss having a ring on my hand (if you have a ring you wear everyday you probably know what I mean, you feel naked without it). So I decide to buy myself my own little "promise ring" to replace it. That's when I decided to incorporate my word of the year onto the ring, this way I had a constant reminder on my hand! I wanted a word that reminded me everyday to be happy. So that year I chose joy in French!
That kicked off the tradition of buying myself a new ring every year with my new word! I buy the rings on Etsy and I love how delicate they are. they're also super inexpensive and last me all year (even though I never take it off to wash my hands, shower, etc.)! Here is a link to my $47 engraved ring! Scroll down to see my word of the year this year!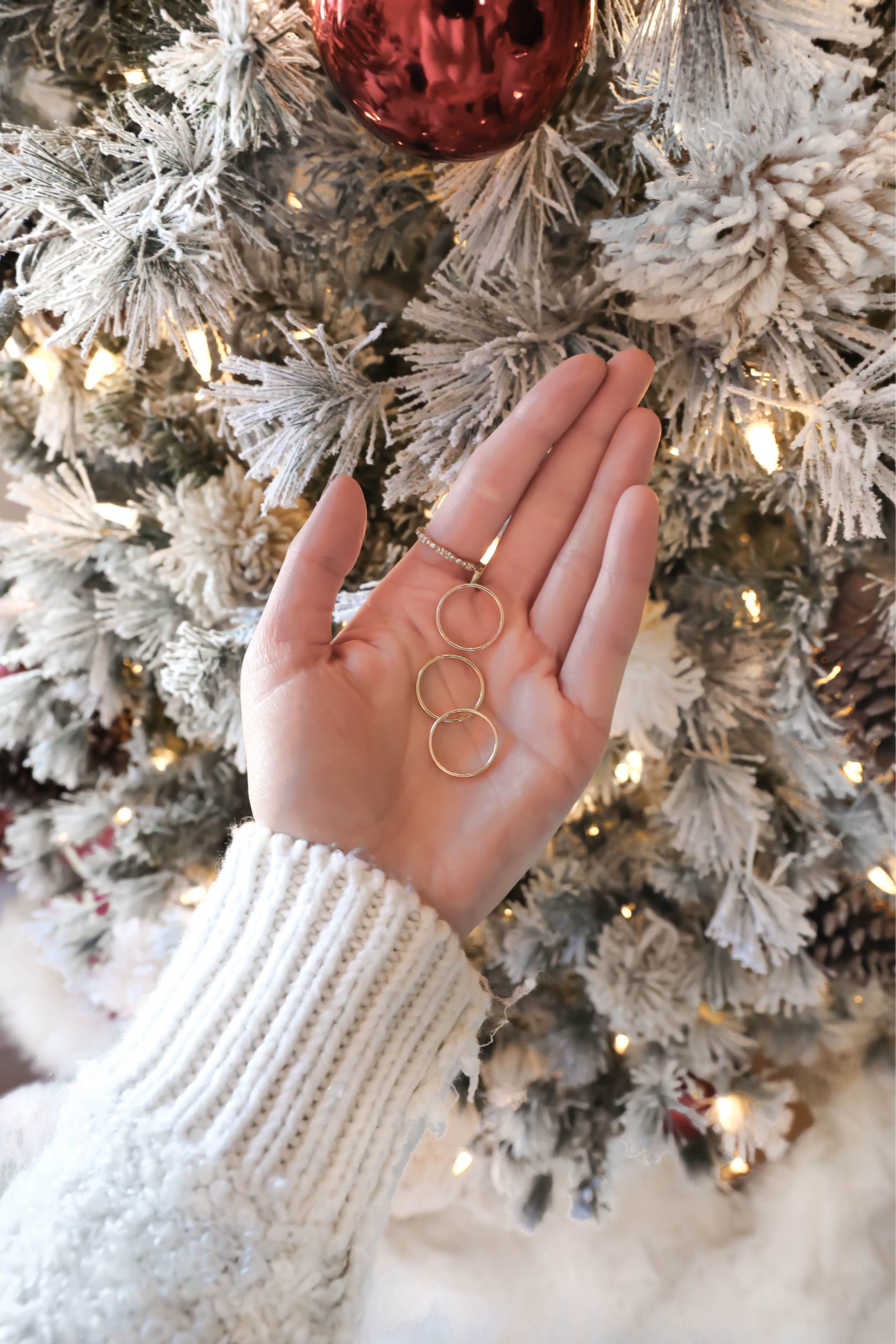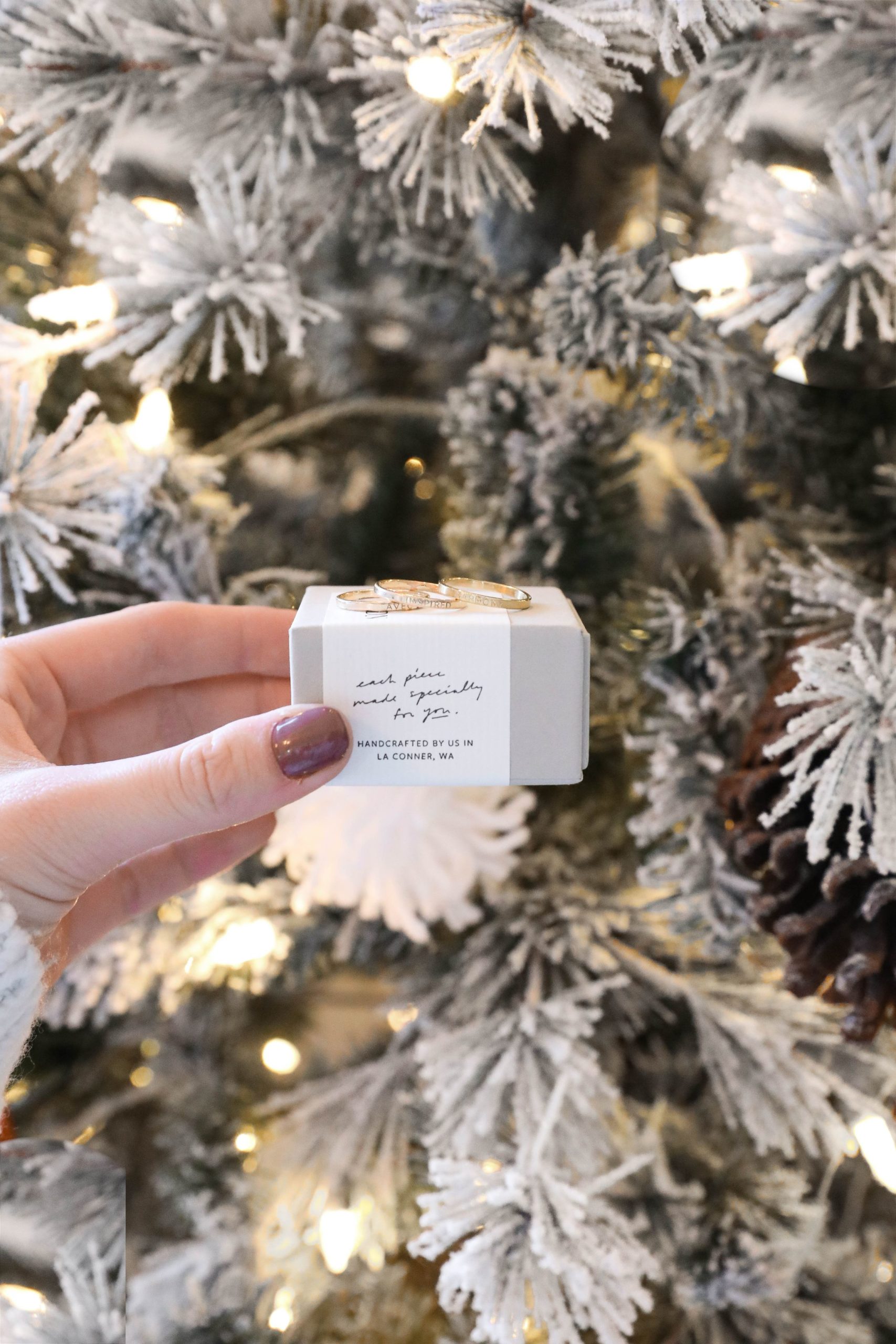 I started brainstorming my 2020 word in December. My first thought was "bloom," which very well could be my word in 2021, to symbolize blooming business, life, etc. However, as I reflected more about what I really wanted out of 2020 – I kept thinking about "balance." 2019 was an amazing year, definitely my best yet, but it was crazy! I felt super out of my comfort zone and really let some areas of my life slip (mostly my blog, friendships, and self care). By December I really felt burnt out. I wanted this year's word to  symbolize getting back to that balance I want – so that's when I thought of …

"To have harmony in life means having the ability to handle life's different areas (career, health, relationships) and make them work for your progress … Progress simply means having the ability to work things for you to find life's meaning and contentment." (source)
The more I thought about it, harmony was exactly what I wanted in 2020. I love that it is portrays the balancing aspect I strive for this year, but there is also a feeling of peace that comes along with the word! Last year was a whirlwind, and I had a lot of "crashes" because I felt over-worked, overwhelmed, and out of my element. I want 2020 to be about finding that balance for the things I love, the things I need to do, and the people in my life (including myself & self care).
Here are some steps I am taking in January to help live my life in harmony:
1. Decluttering.
Having a clean space means having a clean mind – plus more time to complete your other goals instead of cleaning 24/7. I am excited to simplify my life so I have more time for other tasks.
2. Getting Organized in my Business
Goodness gracious it is hard being a business owner. I feel like the last few months of 2019 my brain hit full capacity and even the simplest tasks felt daunting. I am taking January to really focus on getting organized in my business and ahead on my tasks!
3. Self Care
I am getting back into a self-care routine. Being healthy, making sure I wash my face every night, making time for my friends, and more.
PURCHASE THE RING:
I am so excited for this year and to learn how to live a more balanced life! I can't wait to see what this year has in store! What is your word of the year?
xoxo,
Lauren Emily Lindmark
Copyright © 2020 dailydoseofcharm.com