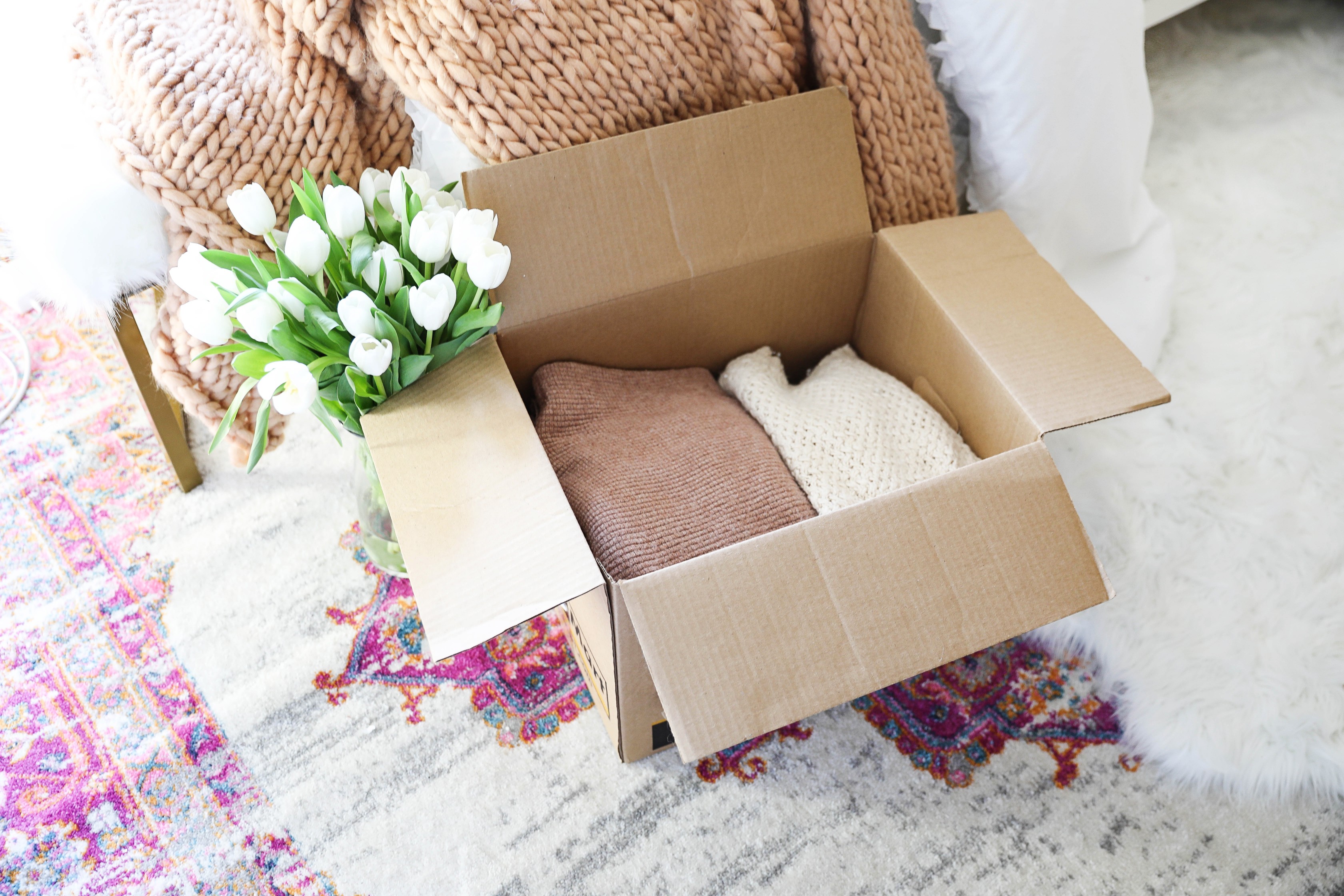 Apartment Moving & Packing Tips
If you live on campus all four years of college, you should get a certificate that says you are an expert mover and packer when you graduate. From dorms, to apartments, to houses, to back home for the summers in between. If you don't figure out to pack efficiently, then, well… you're screwed…
I have compiled some of my favorite tips, I am currently in the process to moving into my second apartment and, honestly, I am not stressing too much! I am lucky because I live close to home and have to go home quite a bit to get blog work done (and to see my family because I love them…hi mom). So I have slowly moved in so I don't stress out!
Obviously if you are moving your WHOLE house then that is way different and more stressful than college moving, but these tips will still work for you! Keep reading below!
Moving & Packing Tips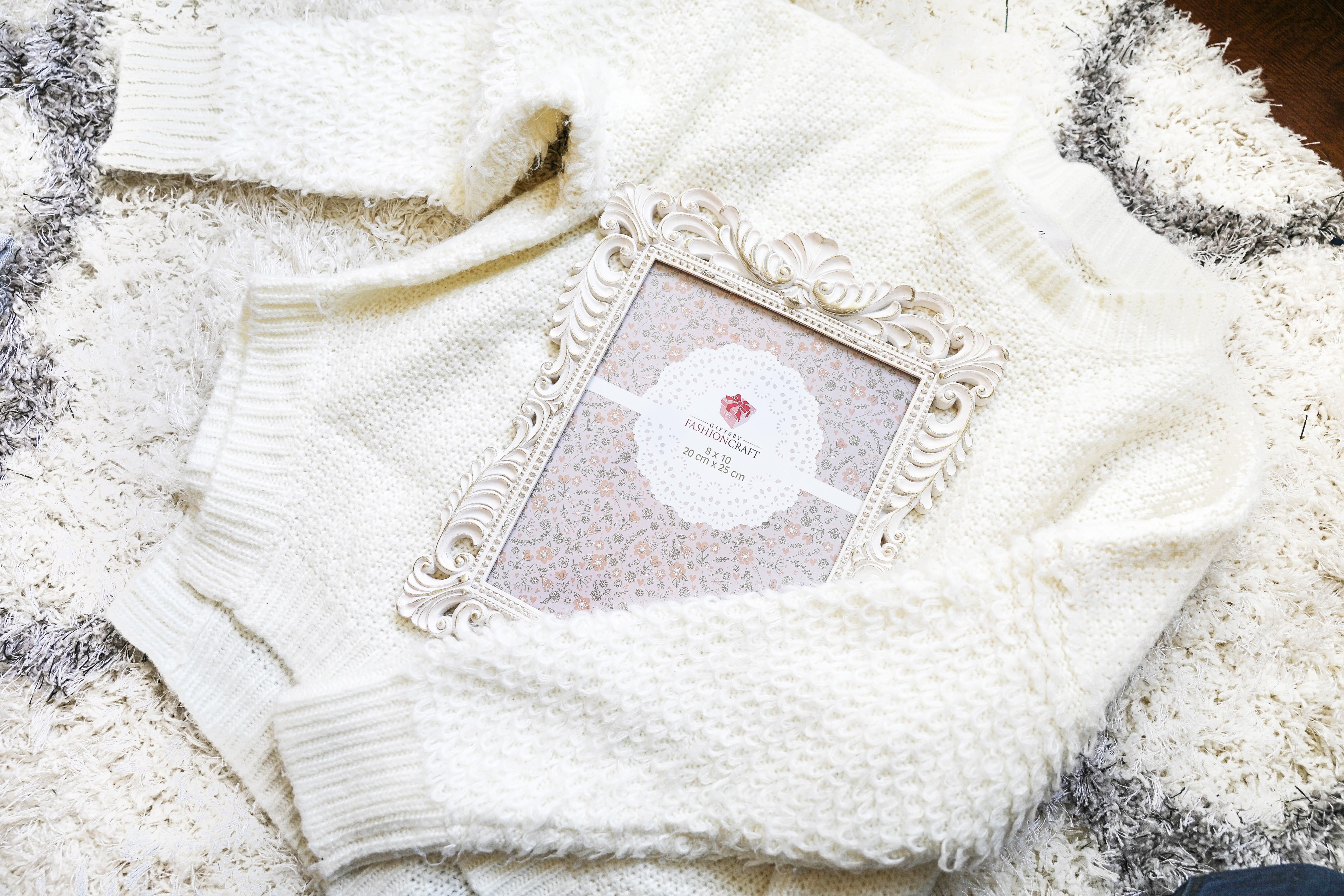 1. Wrap Fragile Items in Your Clothing
You already have to pack your clothes somewhere, so you might as well use your clothing as cushions for all your breakables! If I am packing a box of sweatshirts then I like to stick breakables in between every few layers. Things like frames, small vases, glasses. etc.!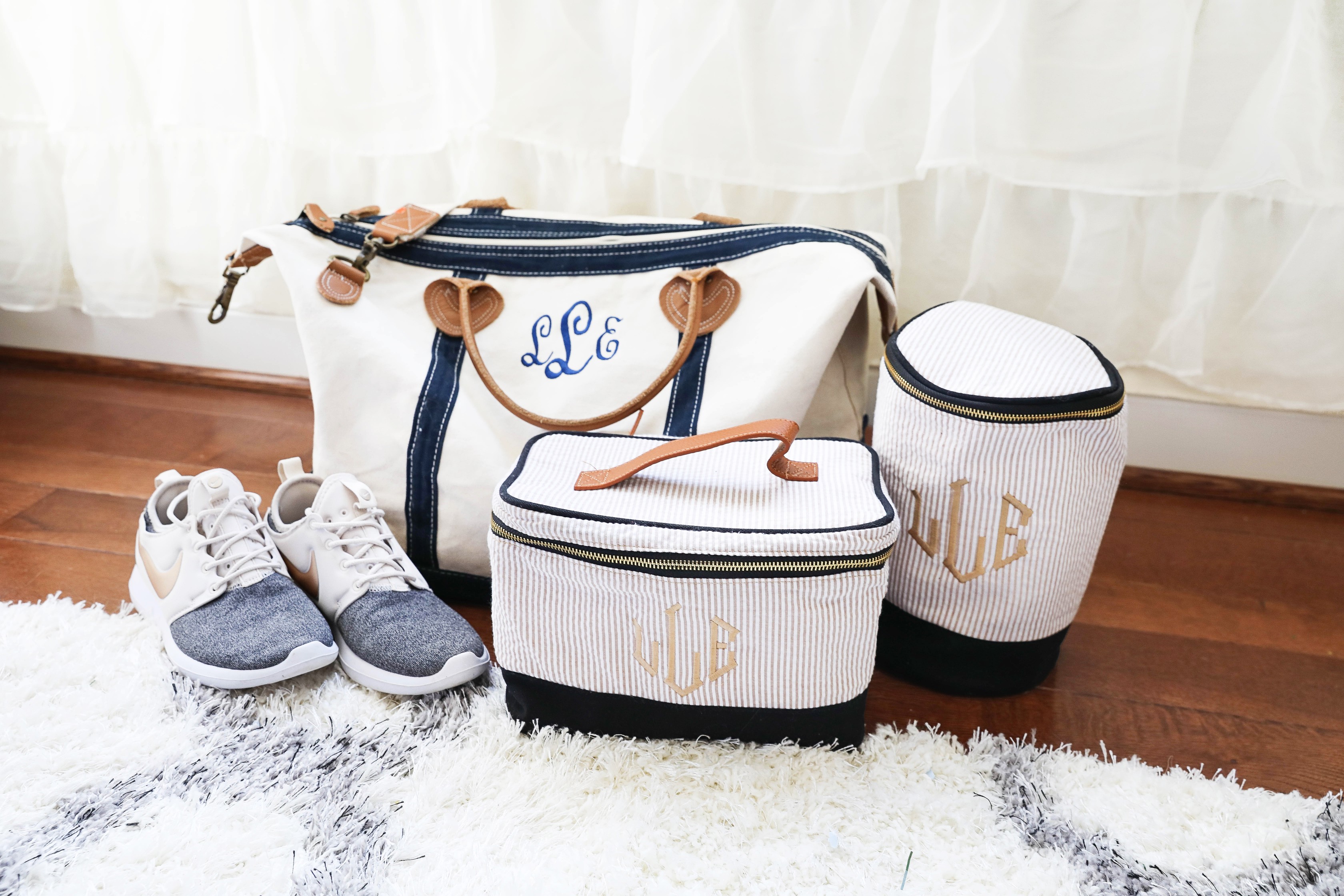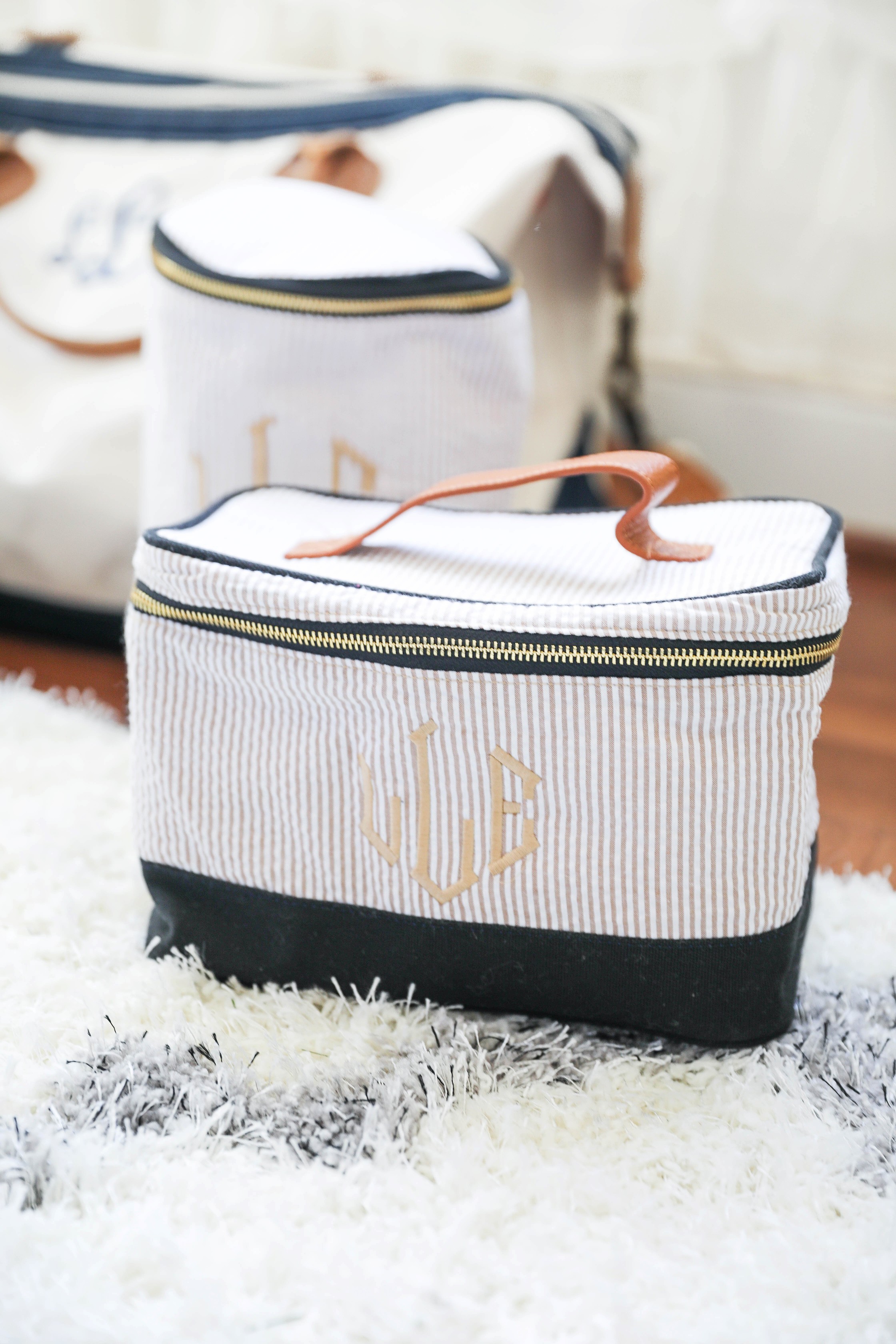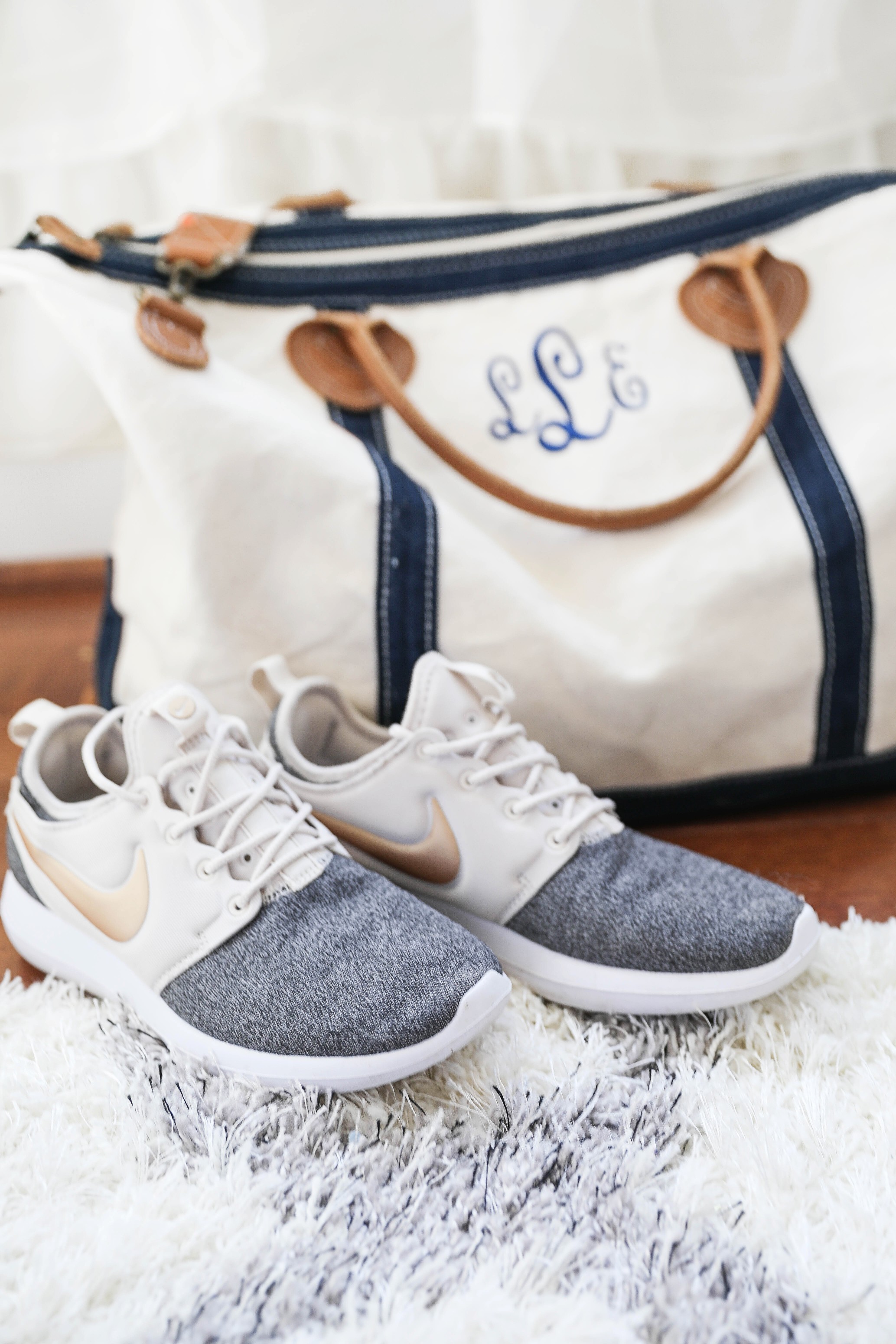 2. Pack all Important things in One Place & Keep an Overnight Bag Full Handy
Put all documents, passports, small valuables, expensive jewelry, etc. in one bag that you transport yourself. That way you know everything you need stays with you at all times! I also like to have an overnight bag packed for the first few days of my move with medicine, a few days of clothes, skincare, small shower essentials, contacts/glasses, phone charger, etc. That way the important things you need will be with you and you don't have to worry!
P.S. how cute are these makeup bags from Marley Lilly?! My sister bought them the other day and when they came in the mail I was like, "I NEED THOSE!" I will link the tall beauty bag here and the short make up bag here! They're on SALE!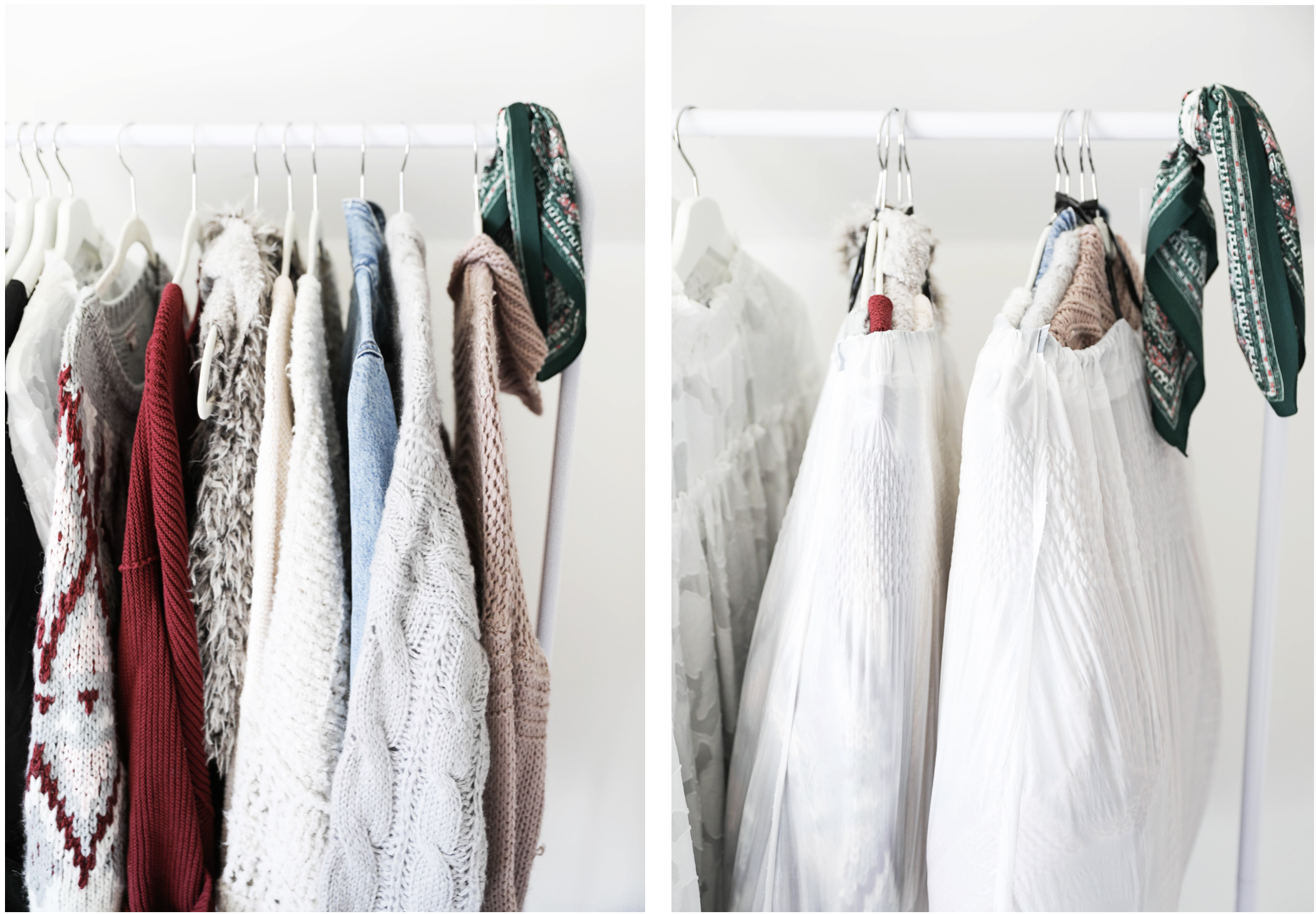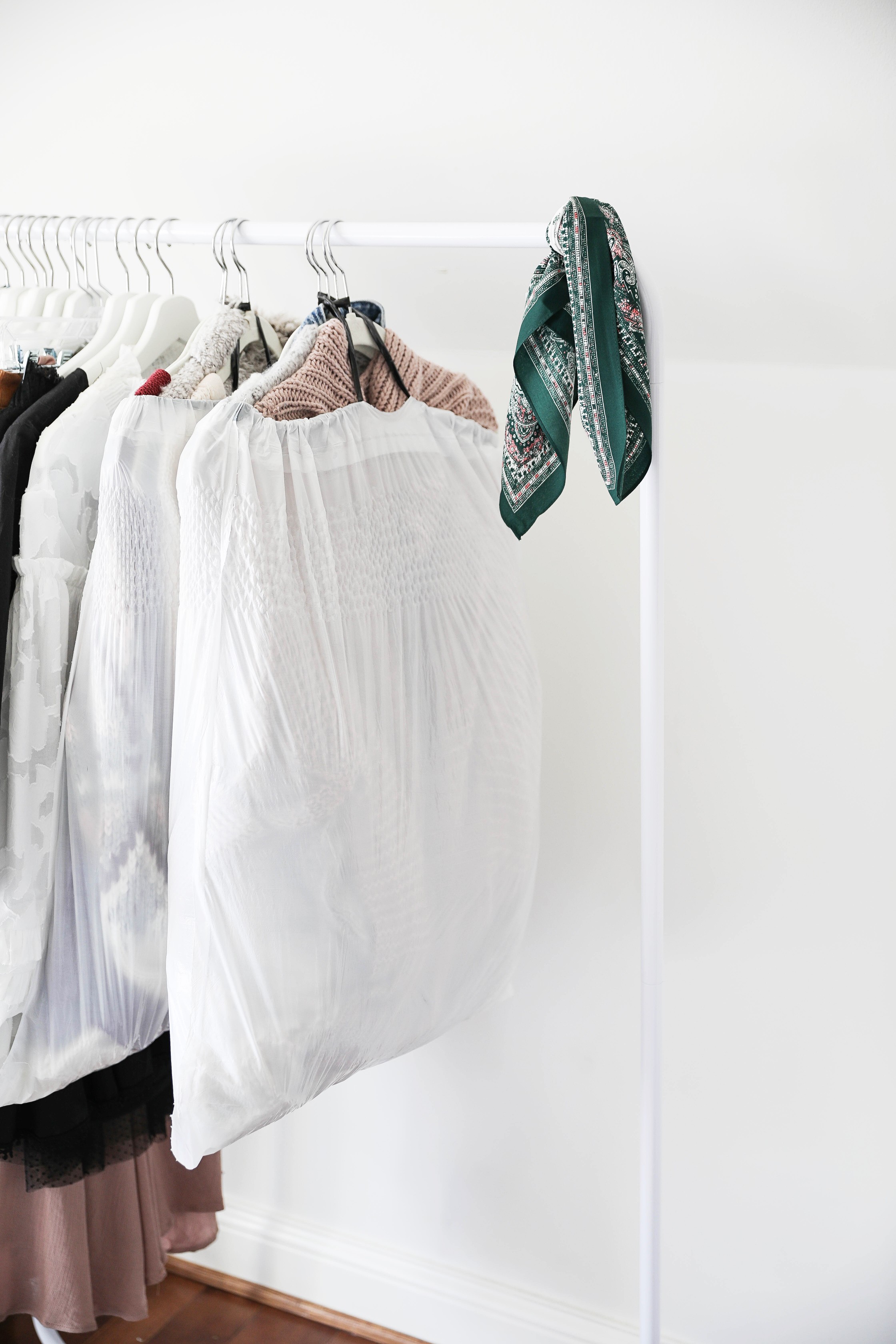 3. Use a Trash Bag to Transport Clothing
This is a new one for me, but I love it! This has been such a lifesaver because everything stays together so it's easy to transport plus I can throw it in my car without anything getting dirty! Another good tip that goes along with this one is to get a car clothing rod to transport clothing. You can buy them on Amazon and they fit across the back seat of your car!
4. Put Liquids in Ziplock Baggies
This is sort of an obvious one, but if you are going to be transporting liquids make sure they are in baggies and with nothing else they can ruin. I can't tell you how many times my liquids have spilled while moving or traveling, it is such a pain!
5. Use this Time to Declutter
Moving is a great time to declutter and minimize your life. Not only does it help you pack everything up, but when you get to your new place you'll be happy you have less you have to deal with and find a place for! Get rid of old make up, nearly empty bottles of beauty supplies you are hoarding, things you don't use, clothes you don't wear, etc.
6. Use Suitcases to Pack
This one seems obvious, but I never thought to do it before this move. They are easy to roll in and out and they're especially nice for hauling heavy items like books!
7. Anything You Don't Unpack, You Don't Need
We have all been there when we move where we have that one box that sits in a closet and doesn't get unpacked for months. A good rule of thumb is, if you don't unpack it for more than 3 months, you don't need it (unless it is seasonal).
8. Don't Overpack Big Boxes
As easy as it seems to buy a ton of big boxes to pack all your stufff, they get heavy and break if you overfill them. I actually prefer smaller boxes because they are easier to carry yourself!
9. Diligently Record What is in your Boxes on your Phone or Separate Piece of Paper – Not the Box if you are Using Movers
Okay, I am not saying all movers are bad. However, I have heard horror stories of movers stealing items from owners while moving. So, instead of marking on the outside of the box what is inside, assign it a room (that it needs to be put in) and number. Then on your phone write down what is in that number's box! That way you can easily find something you are looking for, but don't have to worry about other people seeing which boxes have expensive items!
10. Find the Right Storage Unit Size
Moving in and out of apartments and houses means you will probably have extra items you don't need to use in every place. Whether it's extra furniture, decor, holiday decorations, or just old boxes of memories, storage units are a must! Finding the right size was always something I struggled with until I found Stor-It Self-Storage! They have this amazing article all about finding the right size (+ a really helpful graphic so you can visualize). Find the link here!
I hope you guys enjoyed these tips and found them helpful! Make sure to pin this pin below to save for a future move!

* This post is not sponsored, however, I was compensated for including the Stor-It link. All opinions are always my own and I never include companies in my posts that I do not 100% love and believe in!
xoxo,
Lauren Emily Lindmark
Copyright © 2018 dailydoseofcharm.com