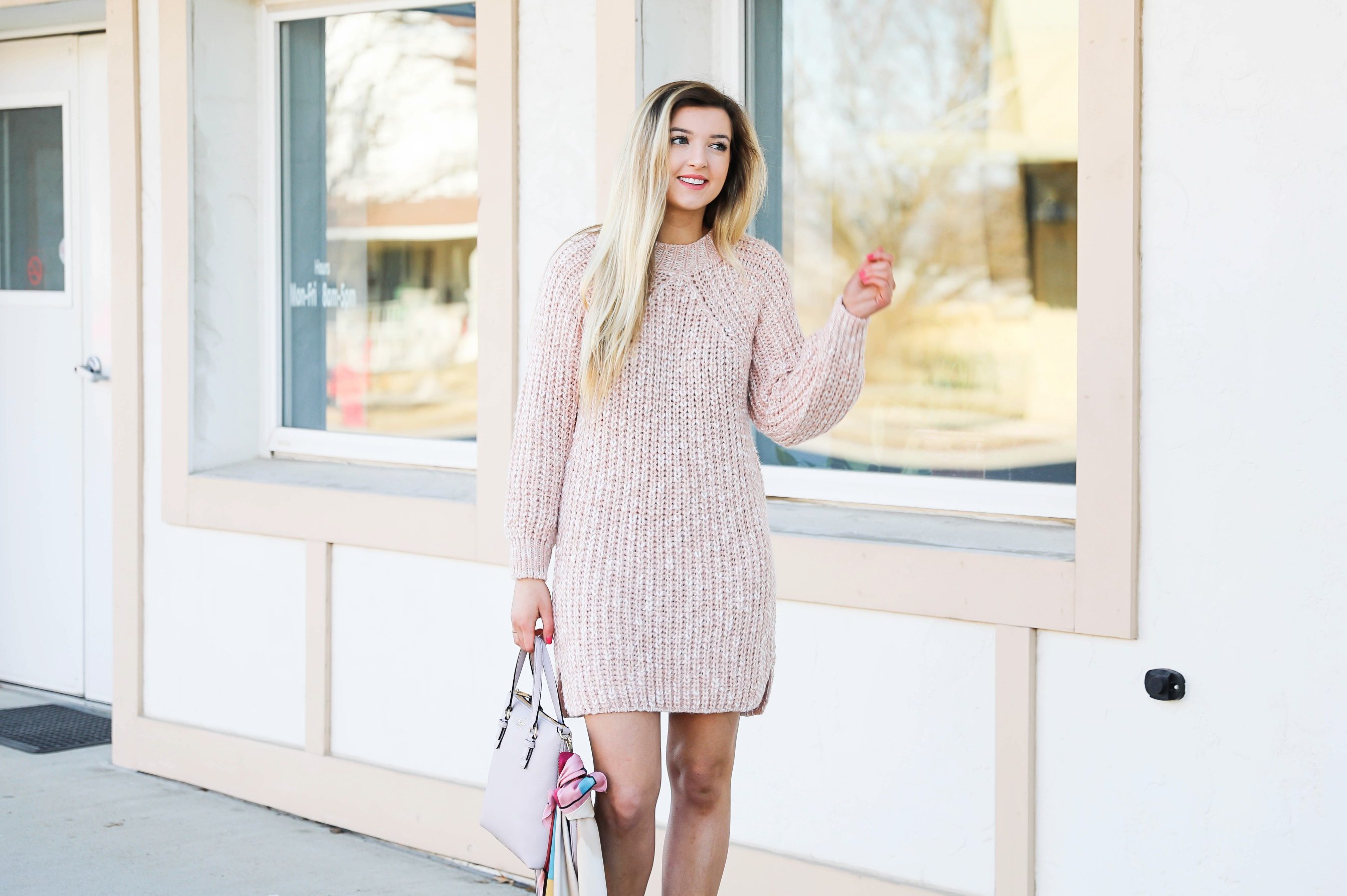 Pink Sweater Dress for V-Day | OOTD
I feel like a lot of Valentine's Day outfit ideas are tight red dresses, short rompers, pink skirts, and more "cold" looks that really don't work for the February weather! Don't get me wrong, I love styling posts like yesterday's, but they are geared a little more for my followers in warmer climates this time of year! So, I wanted to give some of you Northern and Midwest girls a cute outfit idea for those chilly winter dates!
I think this pink sweater dress is so cute! I like that it's interwoven with pink and white. I paired it with my new Kate Spade bag and tied my scarf on it that I bought right before I went to Las Vegas! I remember Sweetly Sally doing something like this last summer and I thought it was so cute! I think this is perfect or the love holiday if you ask me!
Speaking of "love" –  do you guys watch the show "Are you the One" on MTV?! My bff and I used to watch it in high school and I had no idea they had SIX seasons now! It's so good, I'm about to turn it on and start catching up!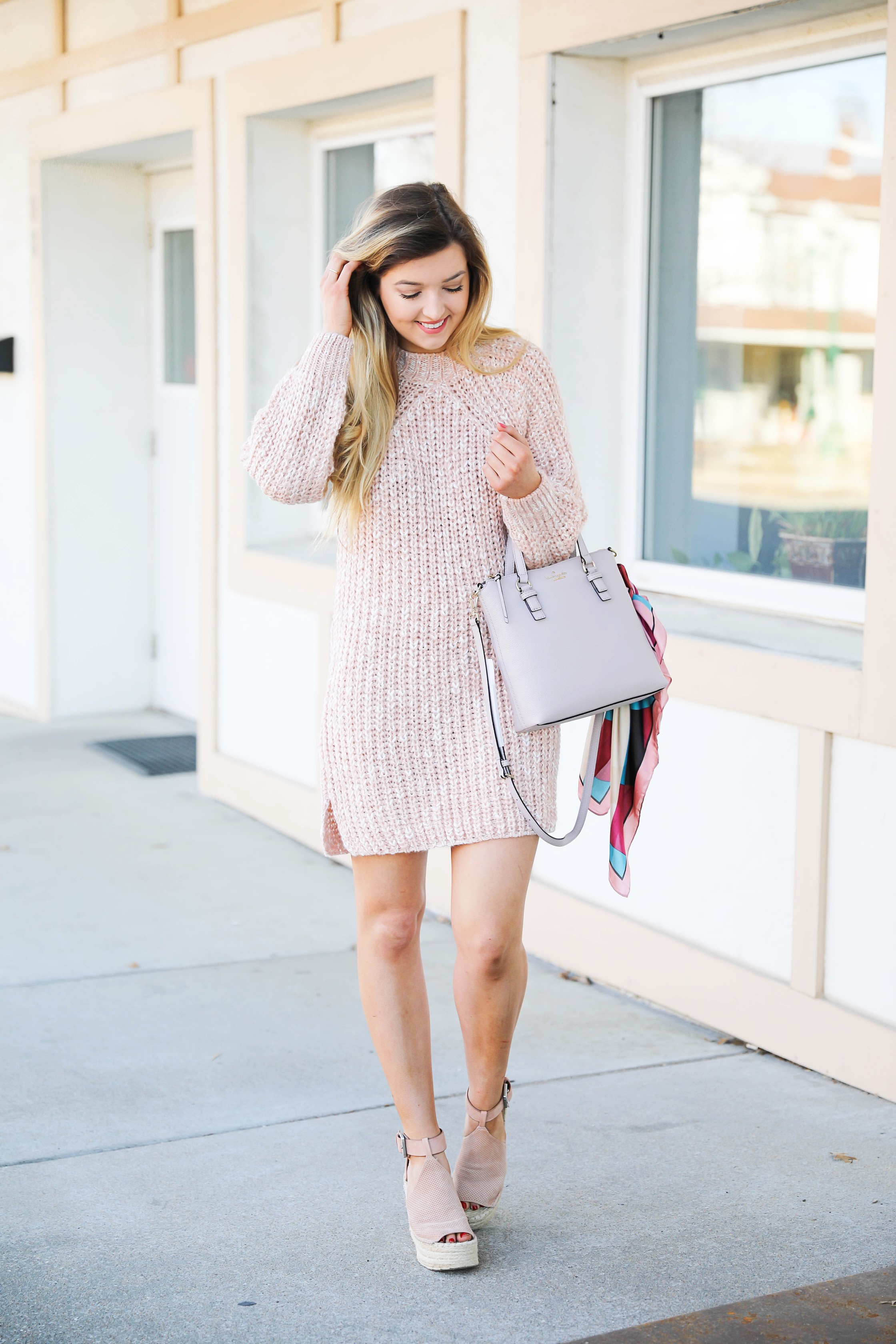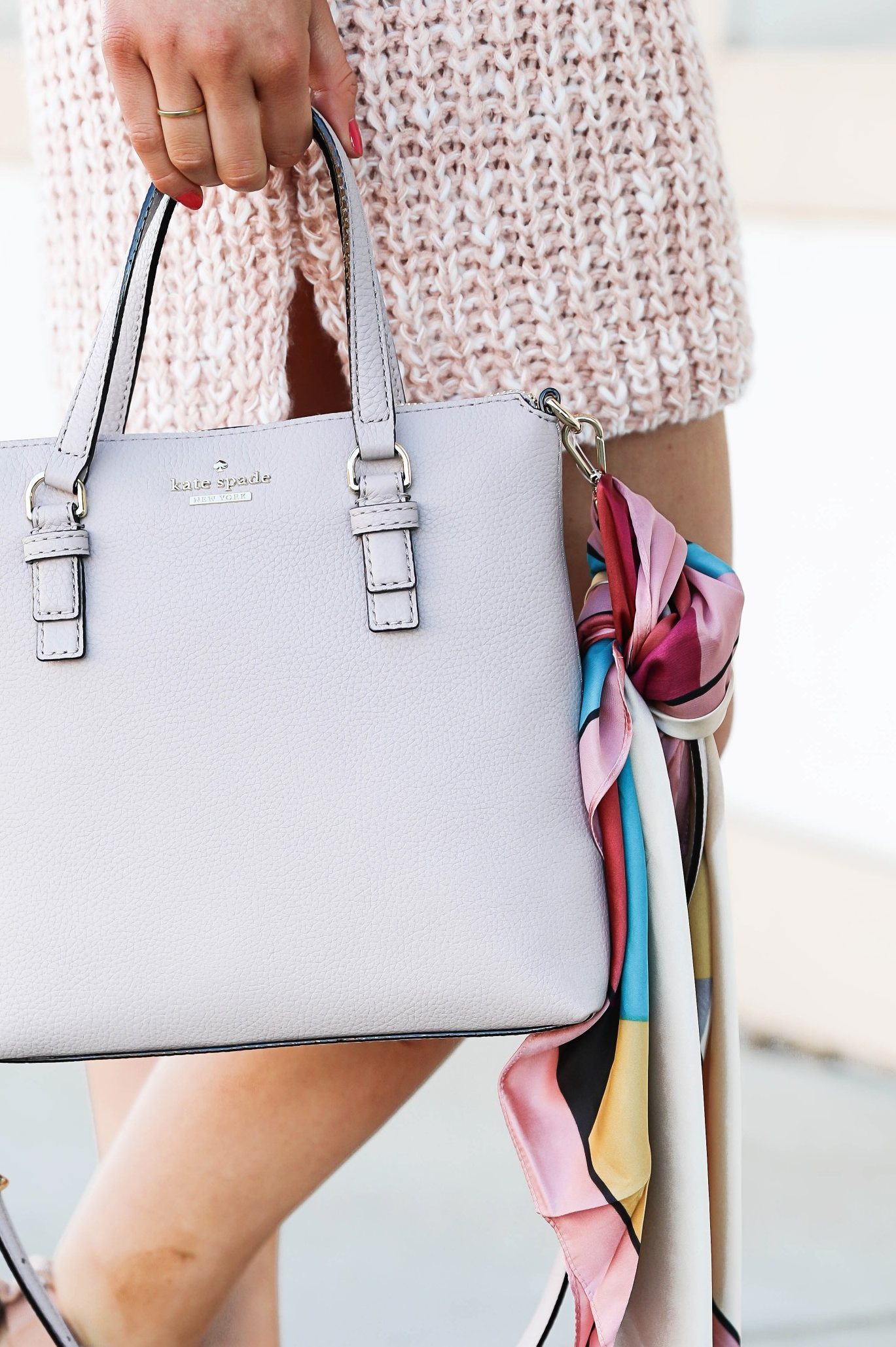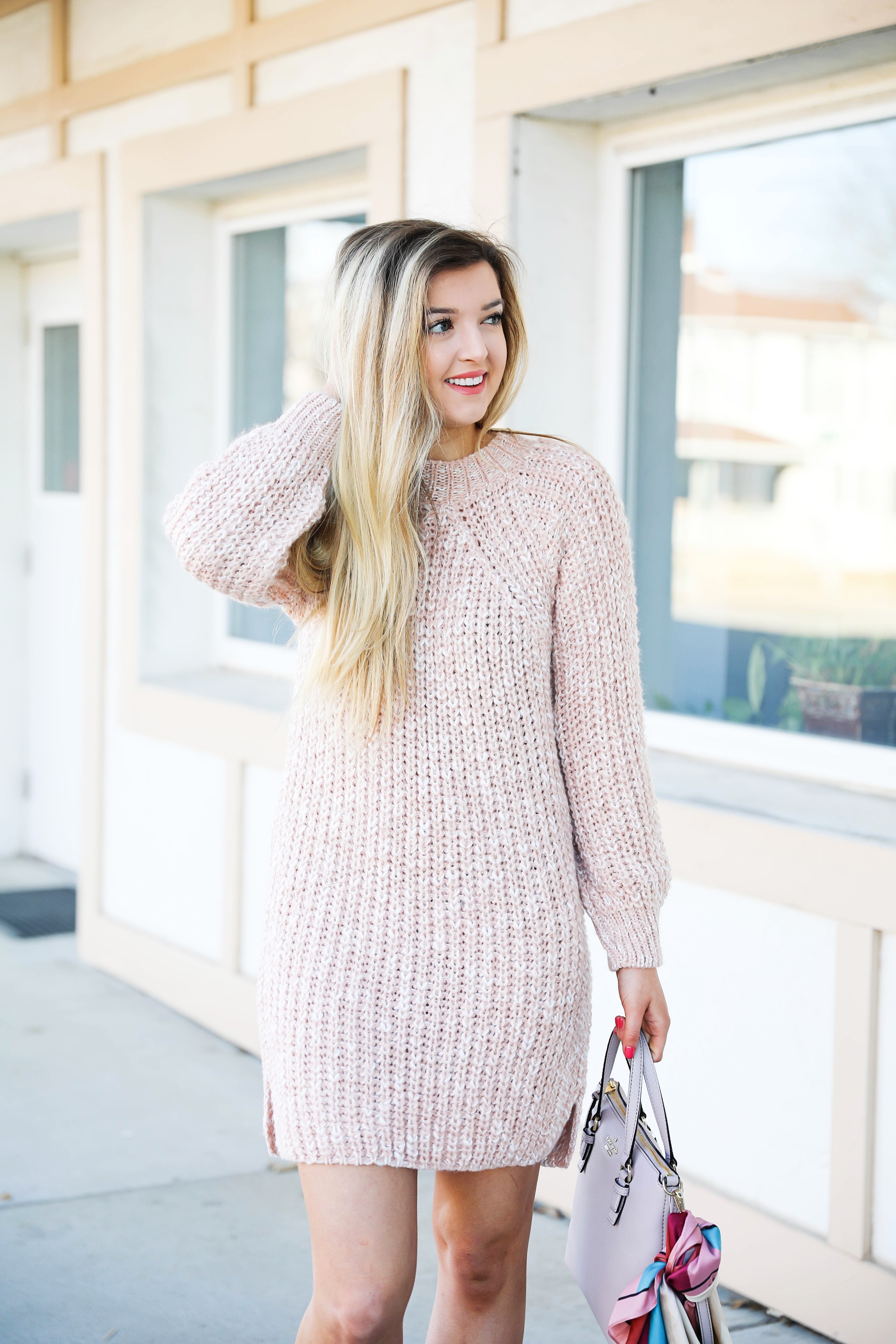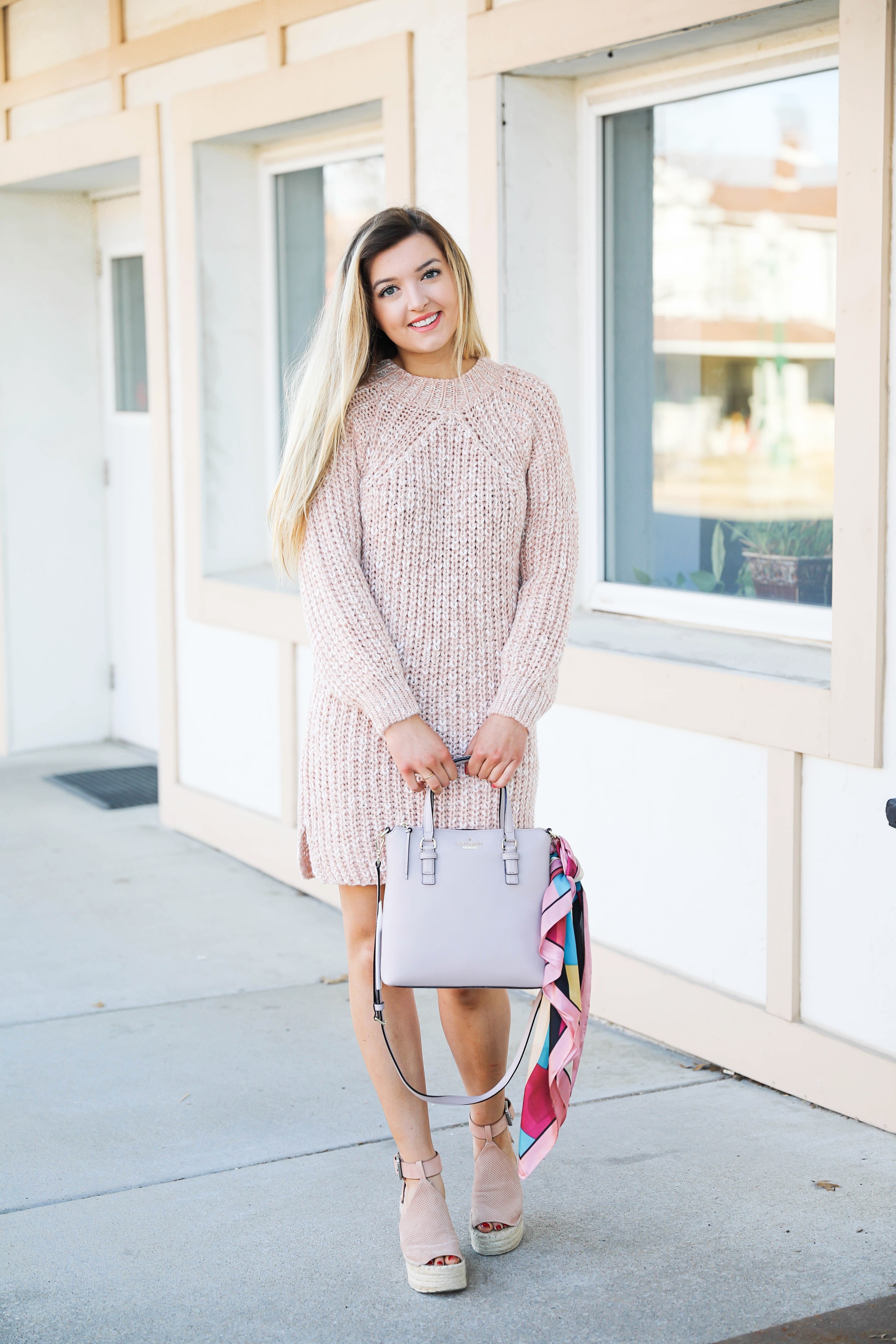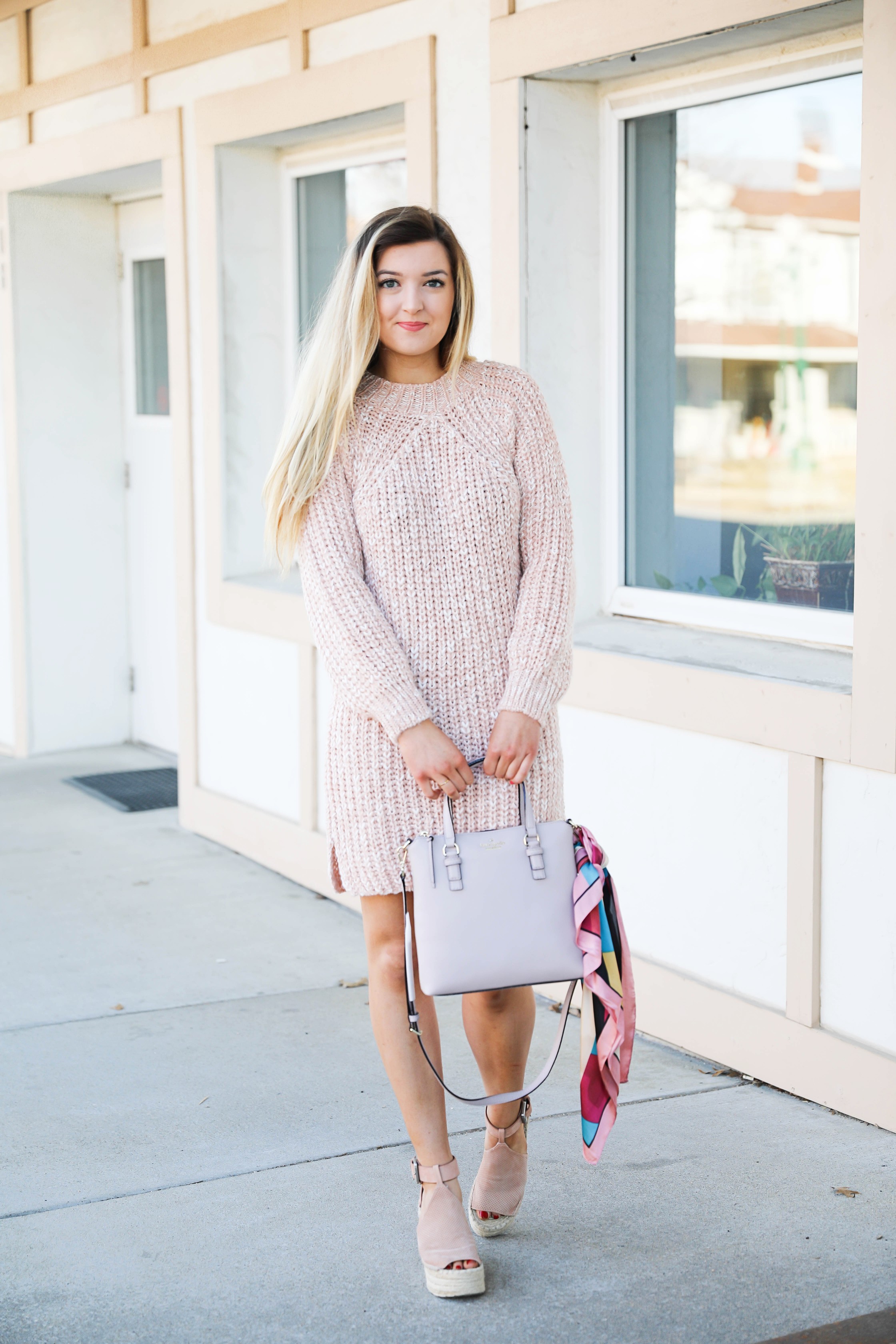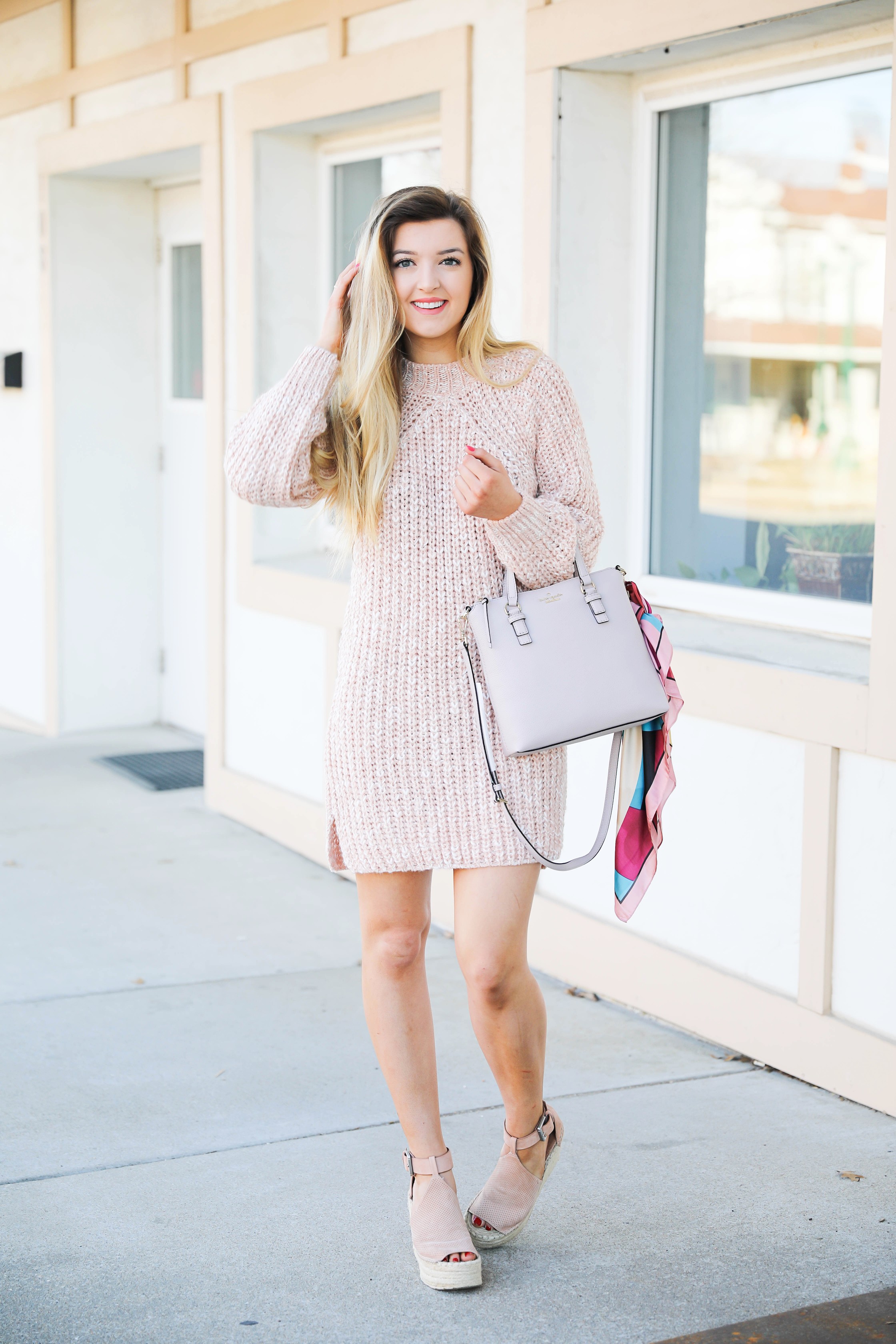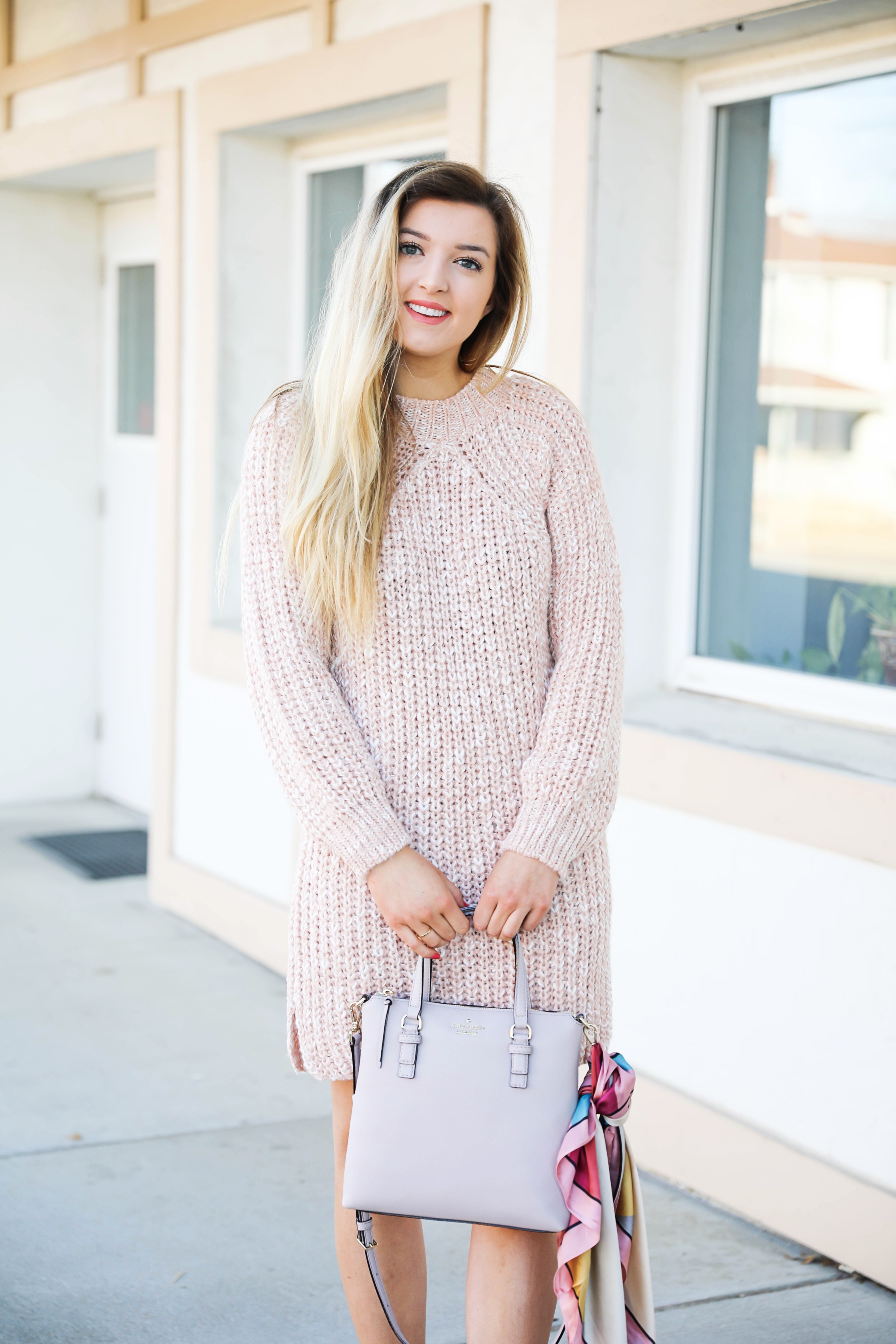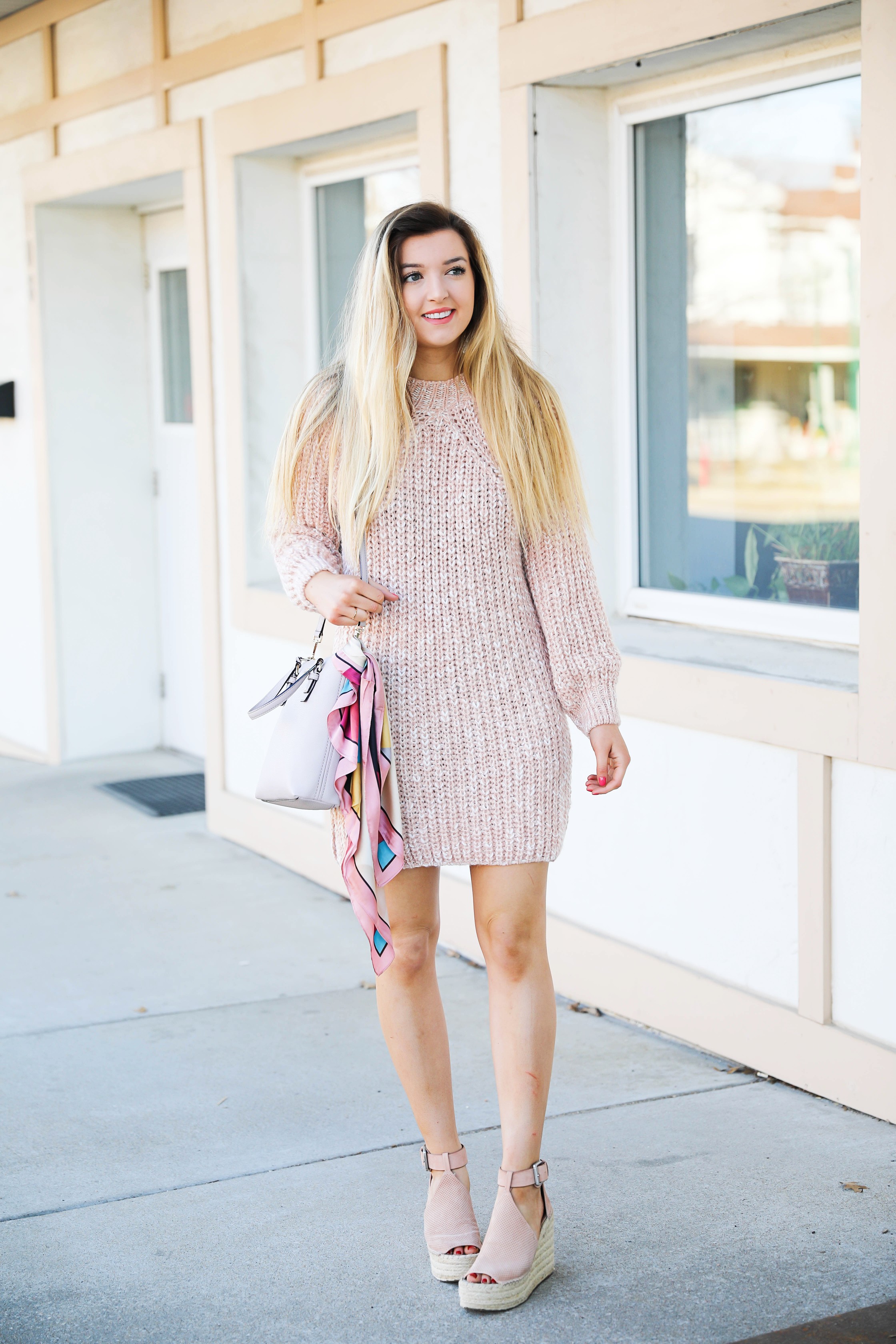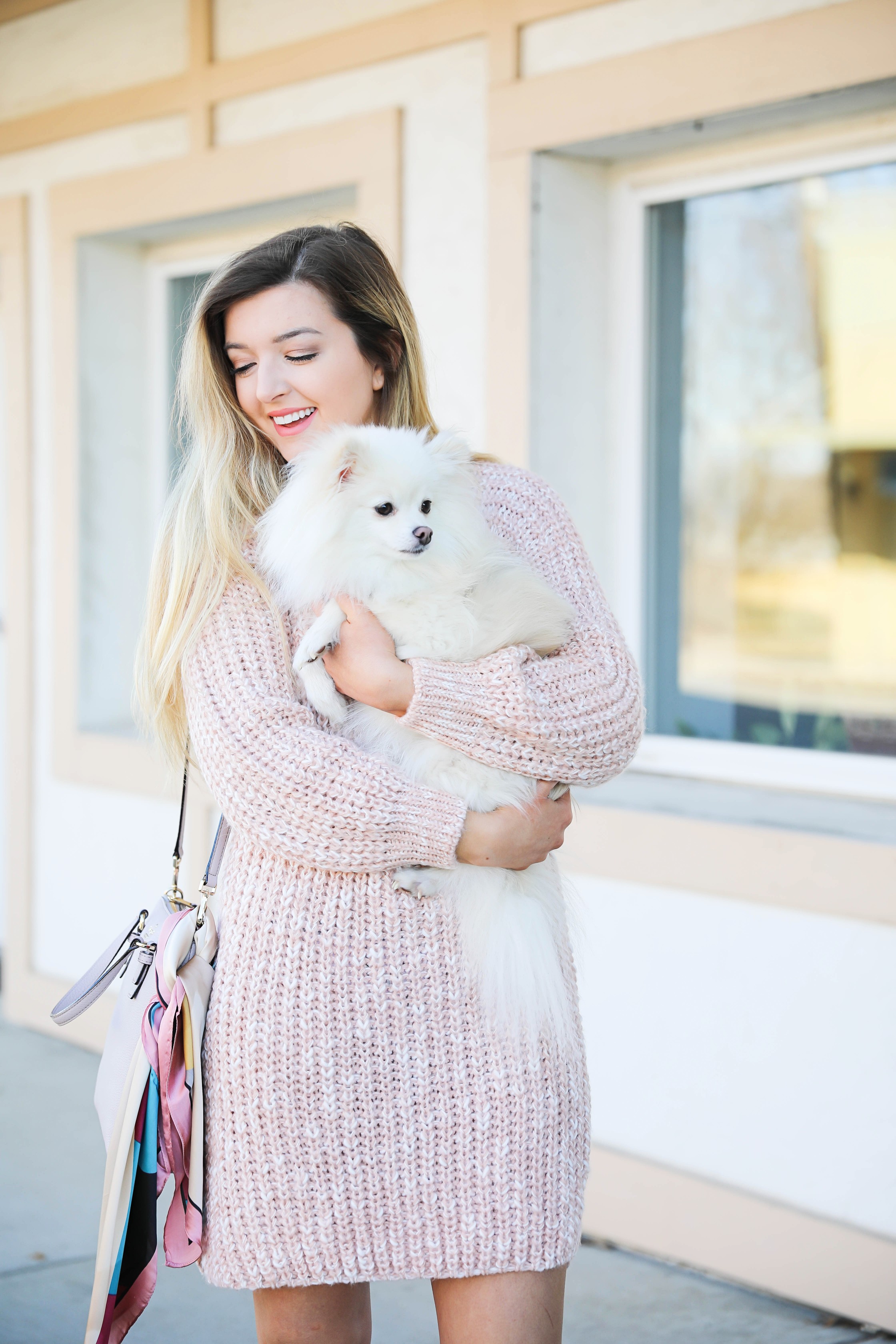 | Pink Sweater Dress (only $48, comes in two colors and I am wearing a size small) | Wedges (I am wearing the color 'blush') | Kate Spade Purse (comes in 3 colors) | Scarf (sold out, but there are a ton on Amazon) |
Ignore my tan in these photos, I did it super fast and didn't exfoliate so it's SO bad haha! Plus, like I talked about in yesterday's post, I had hiked through the woods and there were so many scratches on my legs that my tan clung to it! Oh well, you win some fake tans and you lose some!
My mom took these photos in a small town by our lake house on the way home this weekend! While we shot these my pup was in the car (don't worry, we timed it and it only took us 12 minutes and we left the car on with my little sister watched him). However, he was SO distraught seeing my mom and I right outside the car and not being able to be with us (he is dramatic). So I grabbed him for the last few photos so I could snuggle him a little! He wasn't super happy still (you can notice the lack of his usual smiley face), but he is still my Valentine!
In other news, I am SO excited to show you guys my apartment! My room is really coming together, I am so obsessed! I'm sitting in here typing this now and I am so content in my little happy space! Make sure to be following my Instagram stories and YouTube vlogs to see updates!
xoxo,
Lauren Emily Lindmark
Copyright © 2018 dailydoseofcharm.com