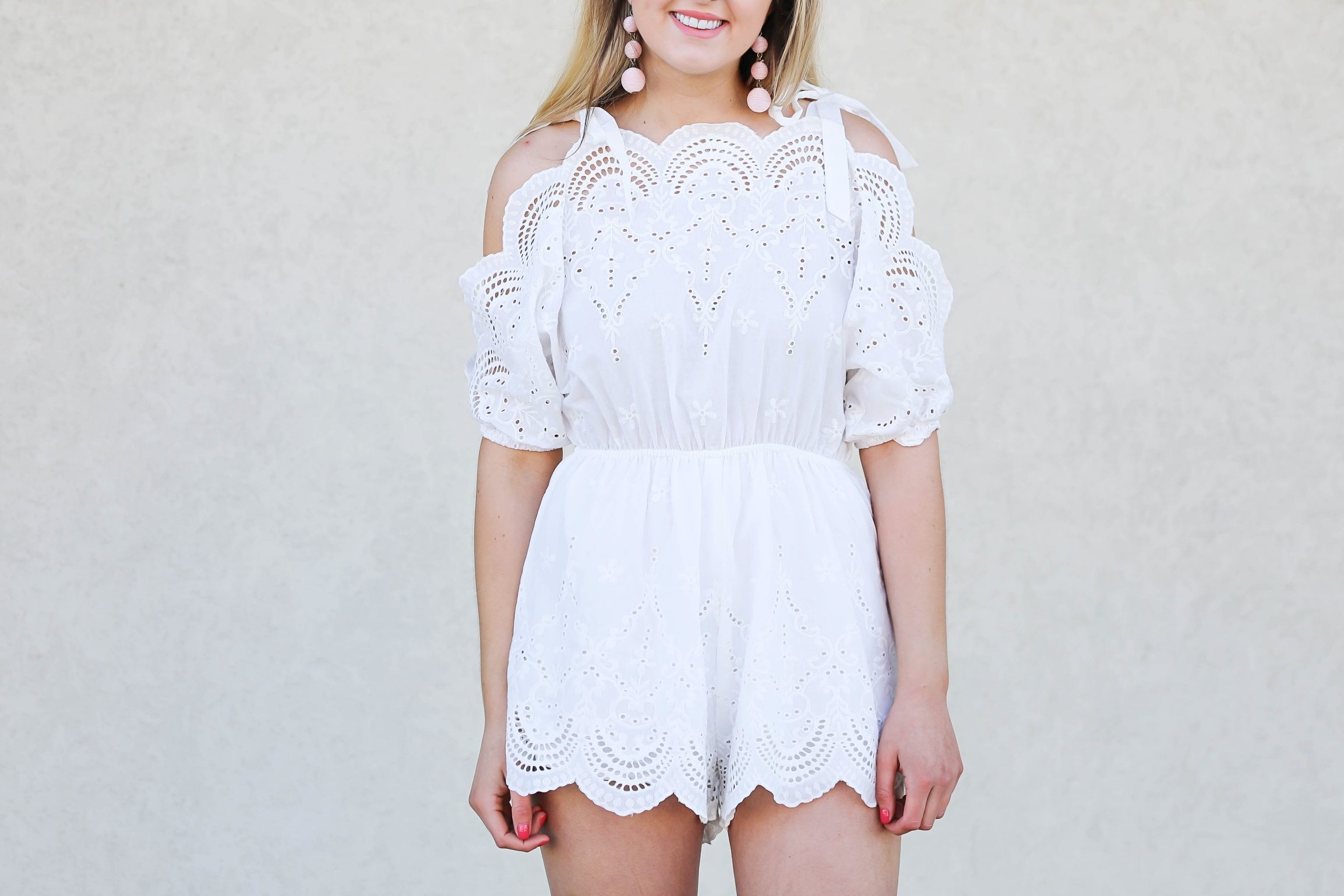 S'cute in Scallops | OOTD + My First Weekly Vlog of 2018
I know this cover photo above is just kind of an awkward, plain pose, but I really wanted you guys to see the details of the top of this romper! I mean, I am obsessed with it! When I saw this on Hello Molly the other day I knew I needed it, and even more importantly, I needed to show you guys! I thought this would be cute for Valentine's Day, but also for spring break! The shoulders tie so you can adjust it and it has an adorable cold shoulder look.
I paired it with my favorite Bauble Bar earrings (that are 50% off) and my nude heels! If you noticed my legs are all scratched up it's because my mom and I went on a long walk in the woods on Saturday. It was really nice out so I wore shorts and a light sweatshirt, I thought we would stay on our lake roads but we ended up walking through the woods and I totally scraped up my legs on the brush haha! I was editing these fast so I didn't edit them out.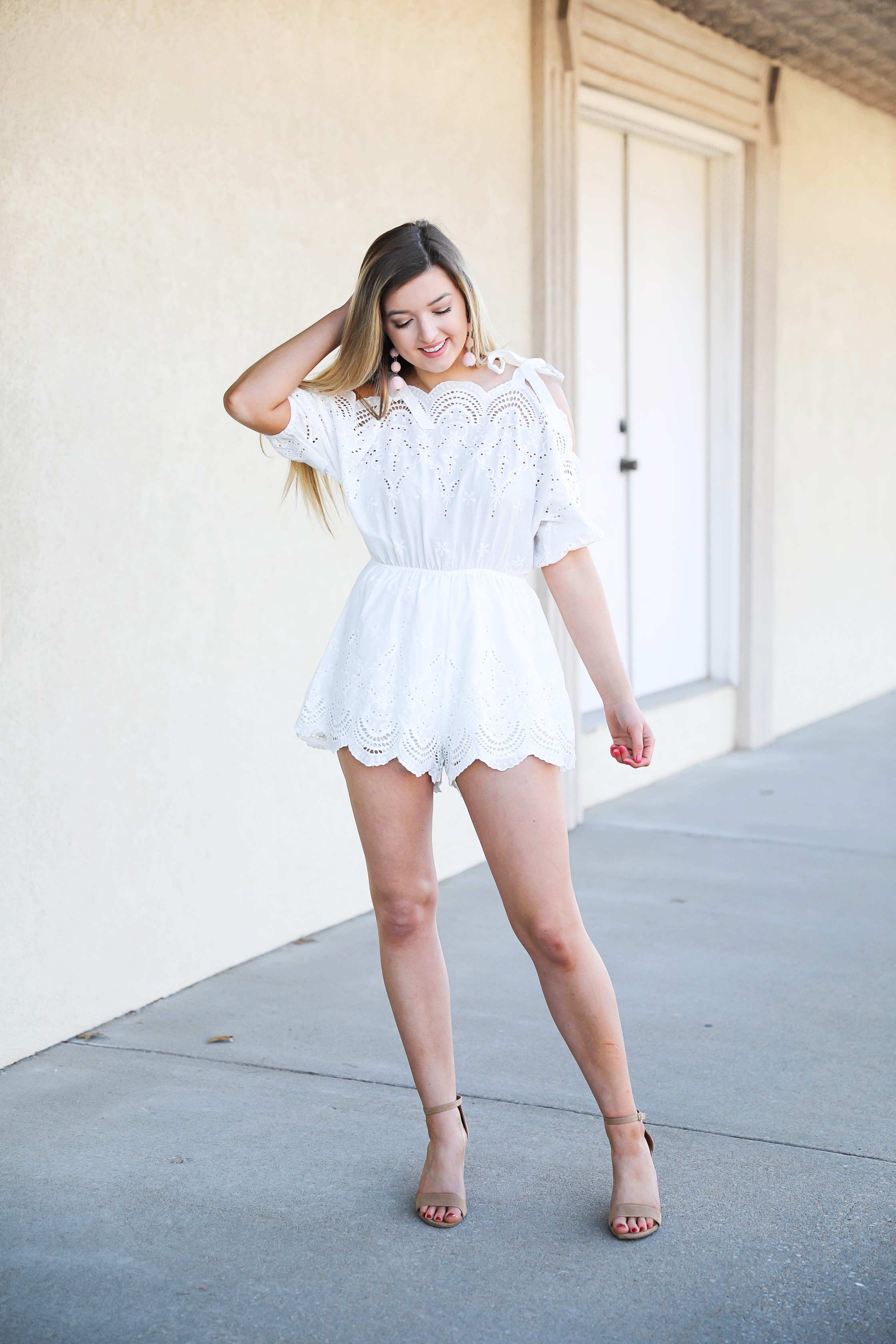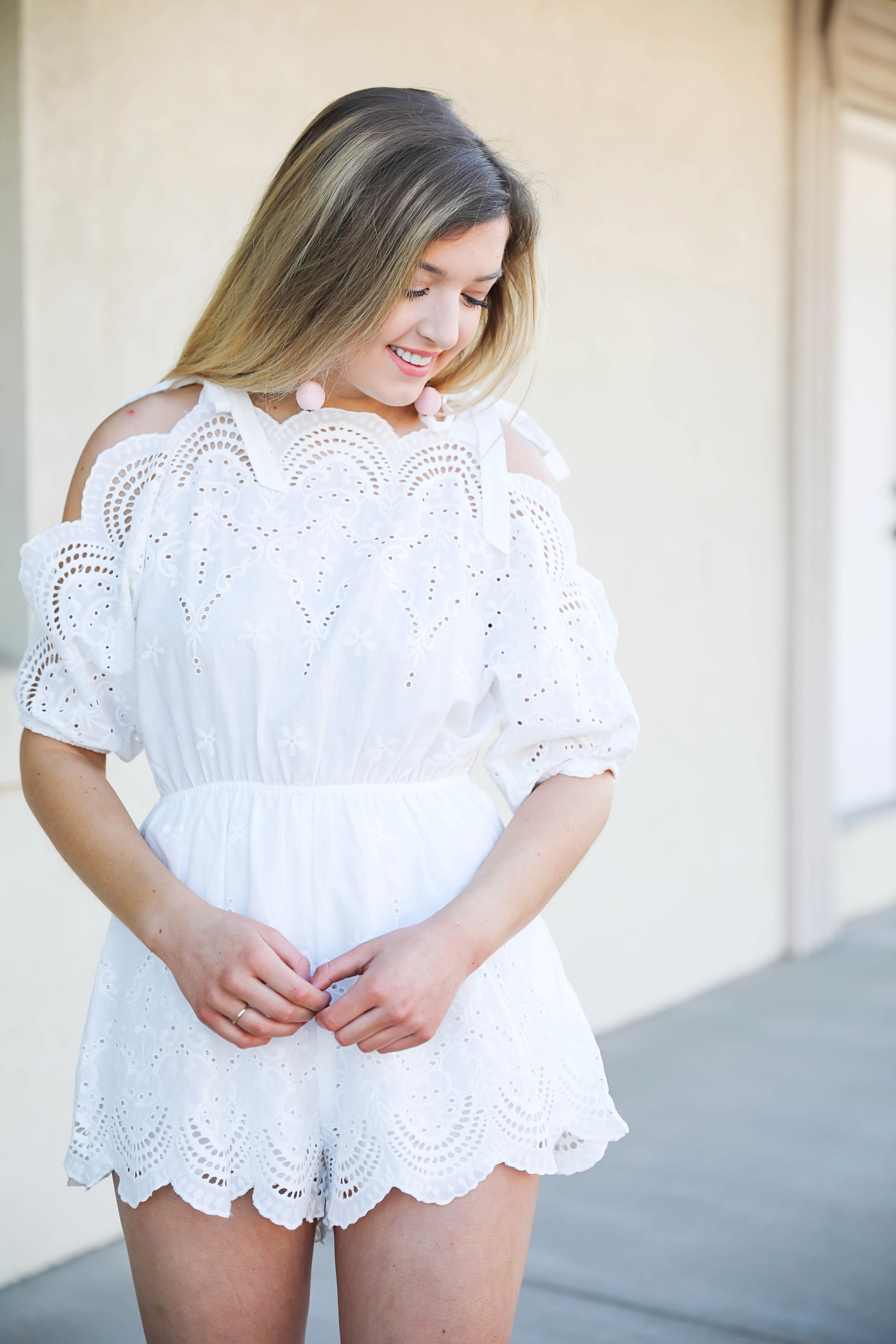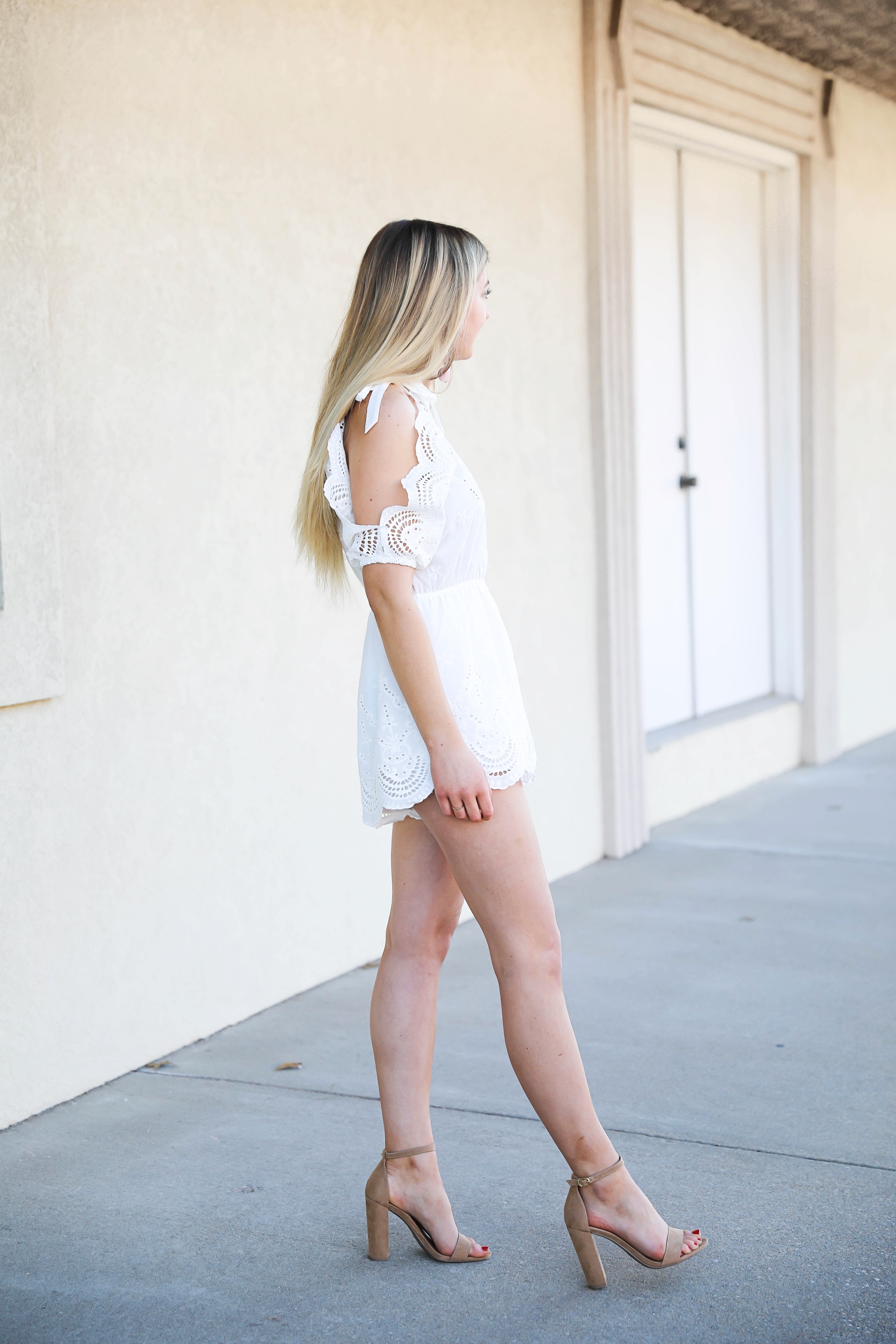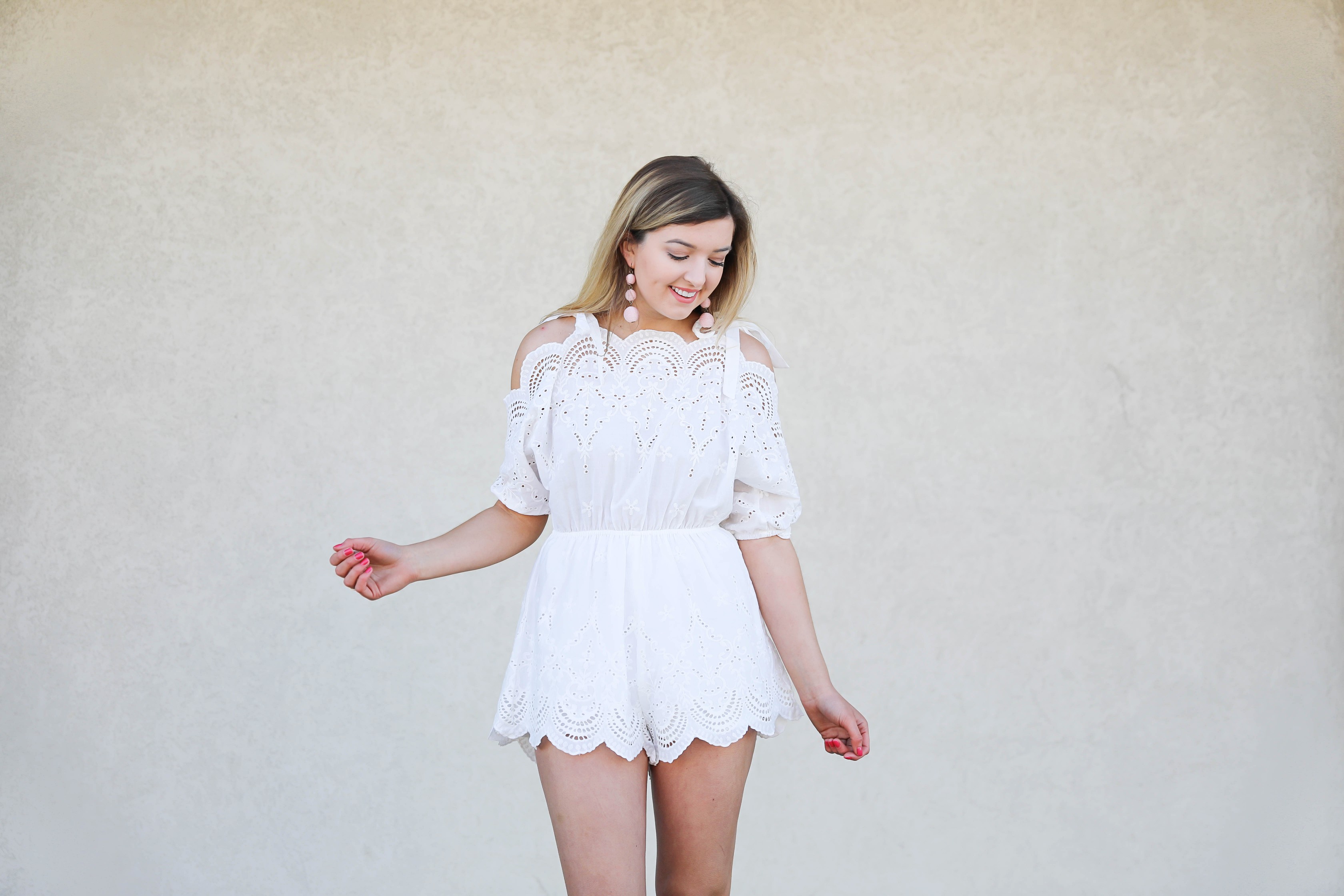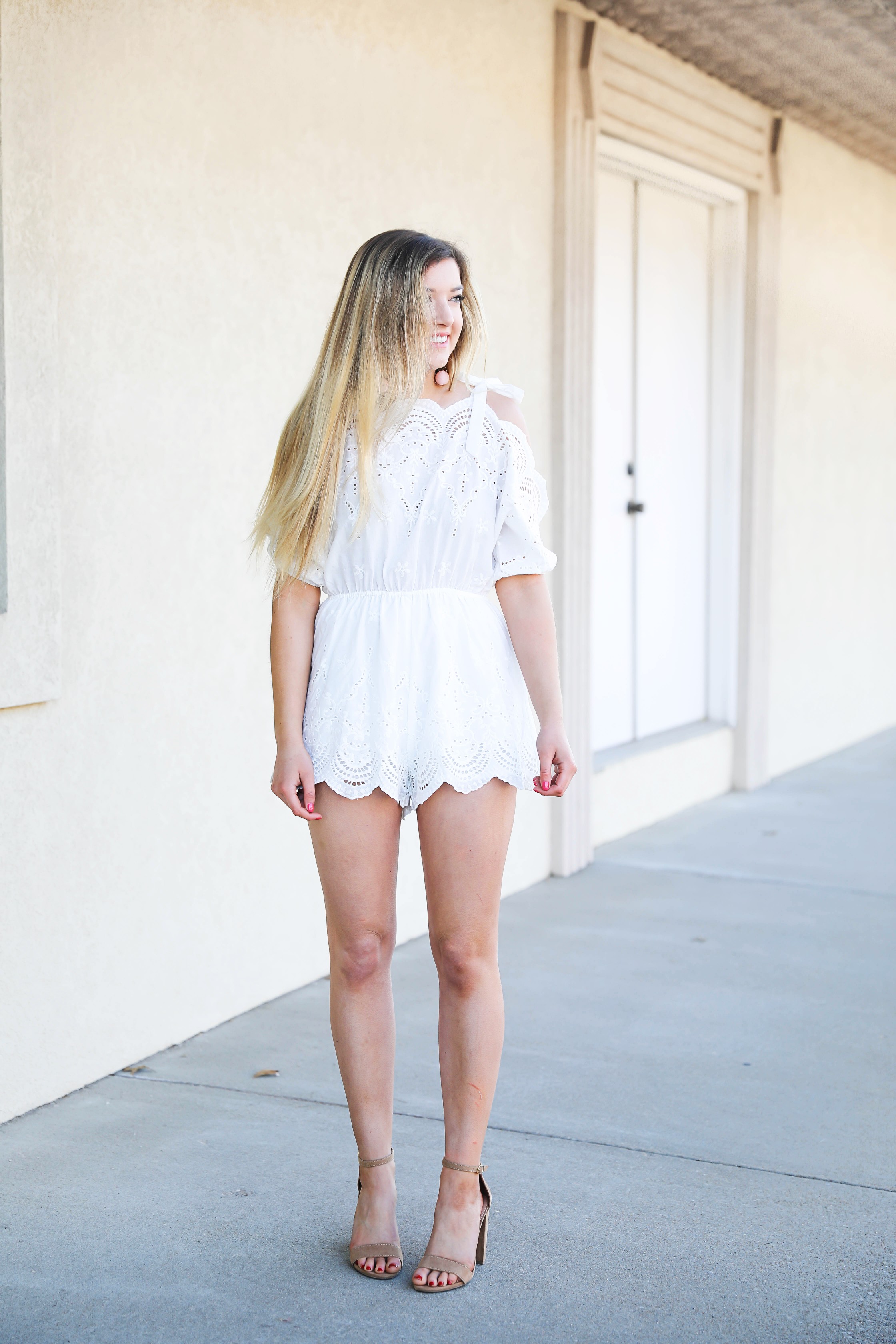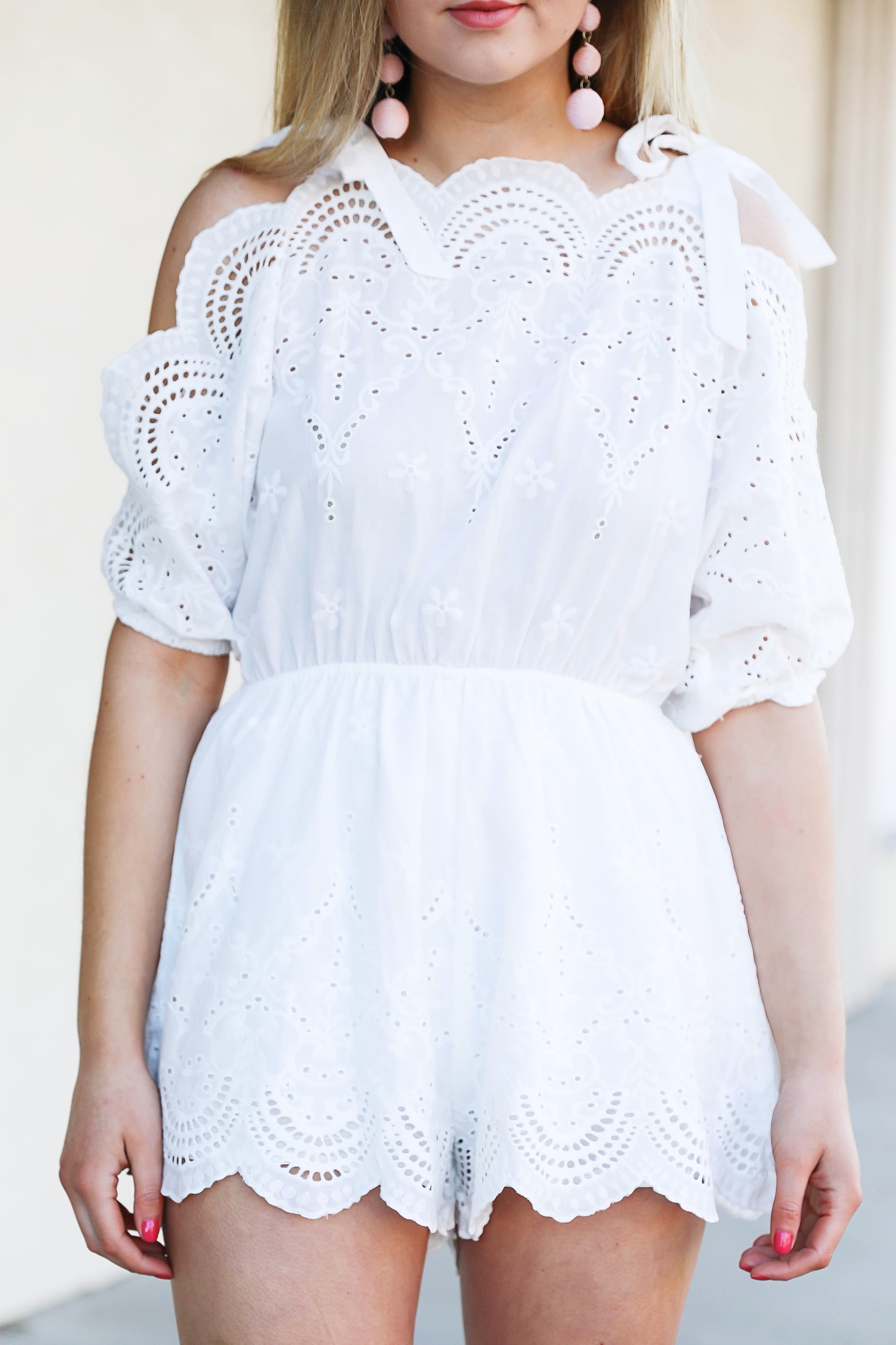 | Scalloped Romper (I am wearing a size small) | Nude Heels ($30, but sort of uncomfortable if you are walking a lot) | Pink Earrings (50% off right now!) |
In other news, I wanted to make it a goal for 2018 to post weekly vlogs, so here is my first one! I am getting started a little late because my camera was broken so I was waiting to hear back from Canon Customer Service. They ended up sending me a new one for a really great price so I was happy! This last week was a bit of an up and down one, which you would know if you read this post last week, so I didn't film the whole week.
But to fill you guys in on what you missed, Thursday I went to school during the day then that night I had dinner with two of my friends and hung out with one of them after. Then this weekend I went to the lake with my family! This week I am going to film even more so make sure to subscribe here!
Here is a short little note about today's video:
"I decided to start weekly vlogging and in this last week's vlog (that was just posted) I talk a little bit about my ex and I ending things after trying to be friends and work things out since last September. If you know me or him in our personal life I promise you it is tasteful and reflects more of what was written in last week's blogpost. I have the utmost respect for him and felt as though I needed to preface this before sharing it. As always, this is my platform and I like to share my life on it, including the good & the bad. I hope you all enjoy this little insight into my life, and more importantly I hope it helps some of you out there❤️ xoxo"
P.S. – I asked on my Insta, but do you guys want these Vlogs to go up Sunday night or Monday morning? Let me know!
xoxo,
Lauren Emily Lindmark
Copyright © 2018 dailydoseofcharm.com