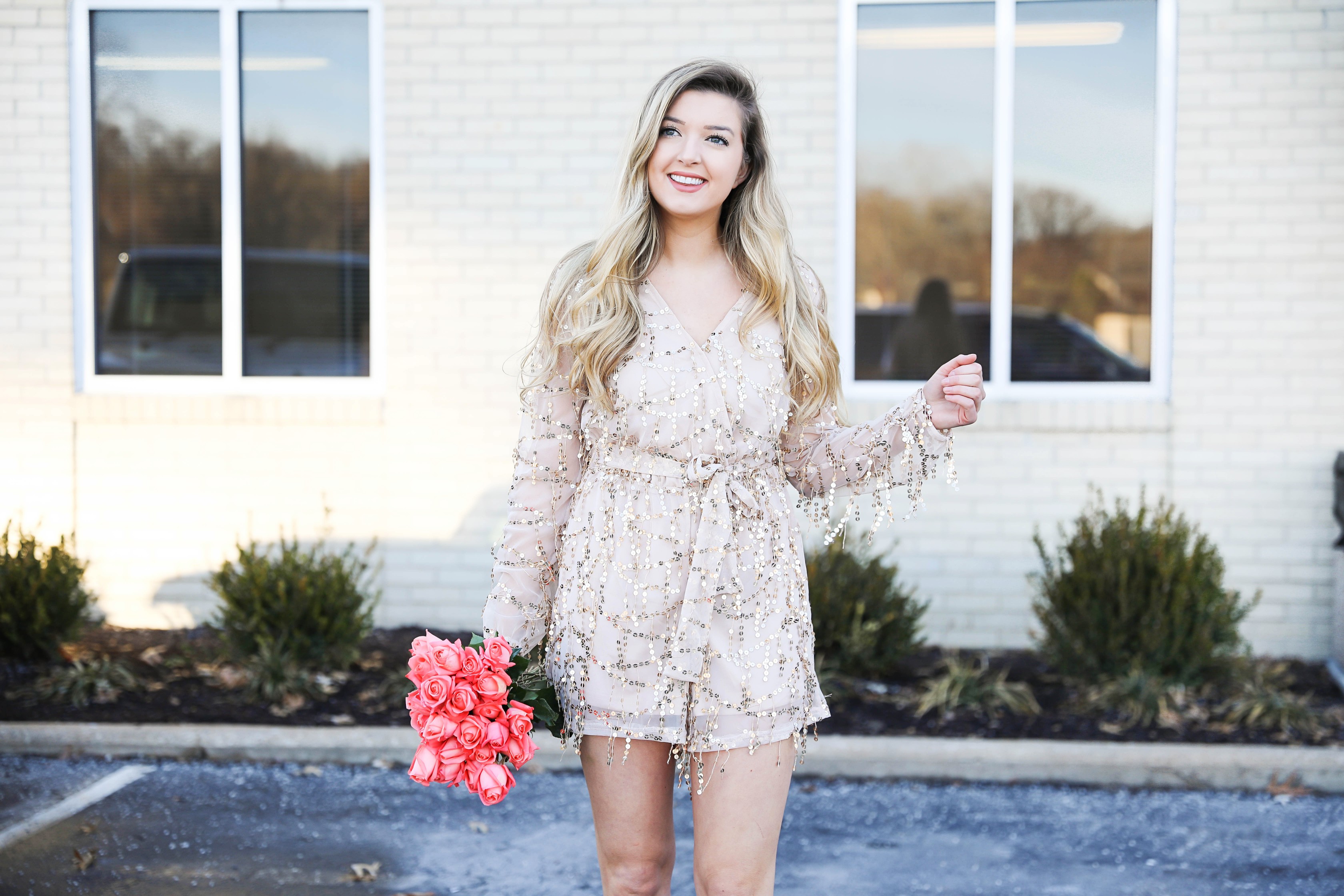 Sequins, Roses, & Smiles | OOTD + Emotional "Single" Life Update
This is the first "Valentine's Day" outfit I am posting, but I feel like I can't post about this holiday without saying this first…
I want to point out I had such a genuine smile when shooting these photos yesterday… Which wasn't expected because to be honest, I have had a rough week. I am not sure how much I want to share right now, but let me just give a recap. As a lot of you know, if you have been reading since this blogpost in the fall, my boyfriend and I of three and a half years broke up last September. What most people (even in my person life) don't know, is about a month after we broke up I did what I always promised myself we wouldn't do, and we started talking again. At first it was great, he was my best friend and I missed him so much, but a month is not nearly enough time to fix the issues we had. We weren't good with coming up with boundaries, and it slowly started to fall apart again. We had a rollercoaster of ups and downs since starting to talk again, but this last month we decided to really try to be "just friends" and work on ourselves before starting again. It slowly got harder and harder and I kept reminding myself what I knew all long, it needed to end. It is so hard letting go of someone that you are so comfortable with… three and a half years is a long time. He knew me like the back of my hand and those thoughts still go through my mind, "how will I find someone who knows me like he did?"
He was supportive, he loved me, he was a best friend, but we both had things we needed to work on and we couldn't work on ourselves and our relationship at the same time anymore. I really believe we were meant for other people. It's hard to start a relationship at 17. It's not impossible, most everyone in my family has done it (which may have added some pressure), but it's hard. It's really weird writing out this post because I never though I would say I am the girl that got back together with her ex. I believe you should fight for someone in a relationship, and if your relationship isn't worth fighting for and you breakup, then why get back together in the first place? When you're actually in my place it's different though, you crave that comfort you used to have. More than anything I just missed my best friend.
We were a relationship that was good when it was good and bad when it was bad. Let me let you in on a little secret, love isn't actually that hard. Sure, relationship are, but the love part – that should be easy. Once it stops being easy, that is when you have to say goodbye. I will always have a piece of him in my heart, I will always want the best for him, I will always support him from a distance and I know he will do all the same for me. However, my heart is so ready to move on. It's ready to find the love it deserves.
So Monday night we said our final goodbyes, after trying to be friends and realizing it wasn't good or us. My heart felt that shattering heartbreak all over again. However, this time was a little different. I called my roommate, we watched movies and ate pizza all night, we laughed, we cried, we sang, we had fun, and I took everything in. Tuesday was a little rough, but not as hard as our initial heartbreak last year. I knew my heart had been moving on for awhile, and we were not technically ever back together so I knew I was guarded this whole time.
So here I am now, writing this blogpost Thursday morning. I woke up in a great mood, I had a fun night in with friends last night, I had an amazing meeting this morning with a local business, and I am excited for life ahead. So let me tell you all that I am human, and I have been in shitty places, but it gets better. Those pains that feel permanent, those people you think you can't live without, that day that seems like you will never get through – well, you get through all of it. There is a light at the end of the tunnel, and some days are better than others, but never forget about the life you deserve and keep that as your driving force to get up everyday and live your best life. It will all turn out okay ❤️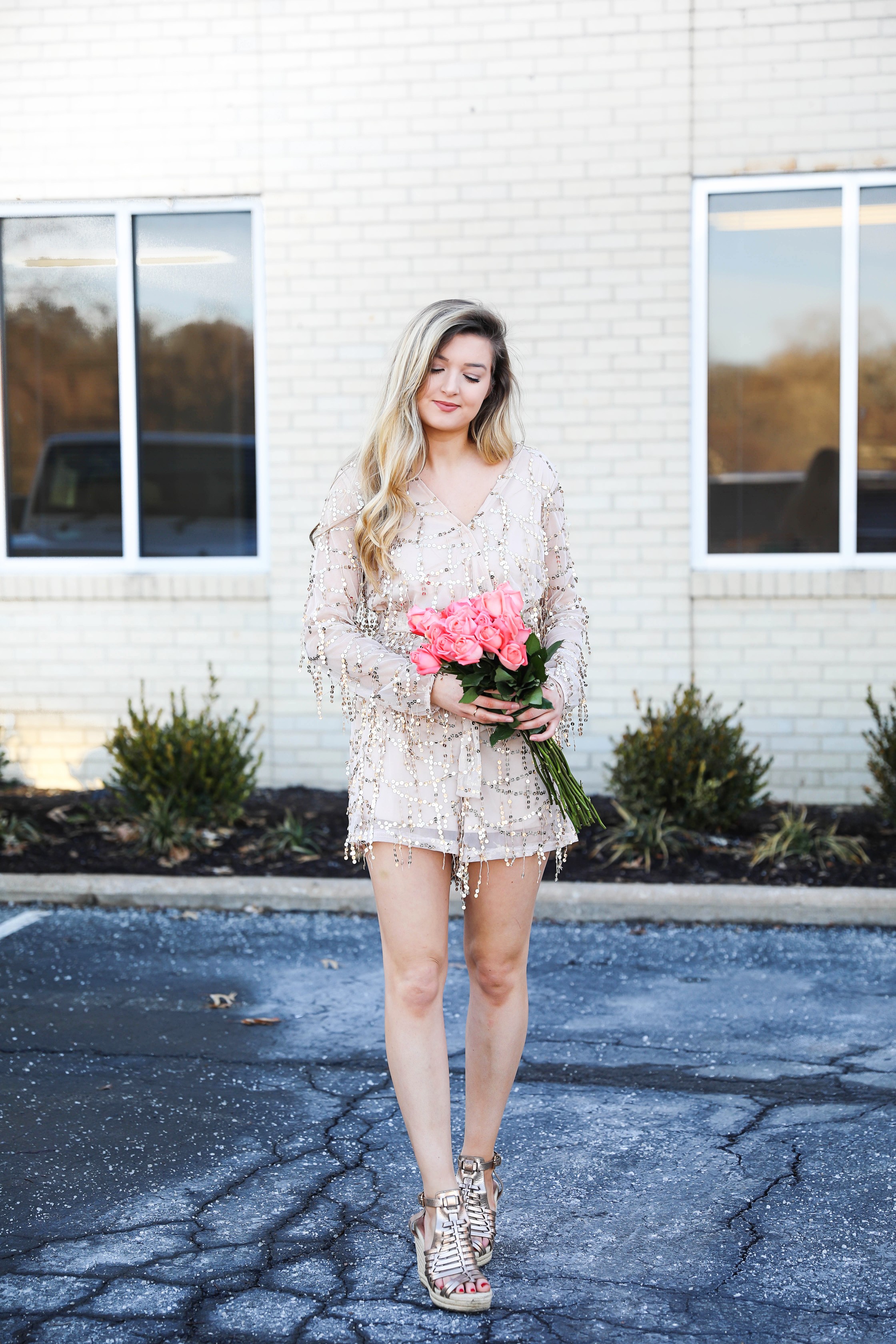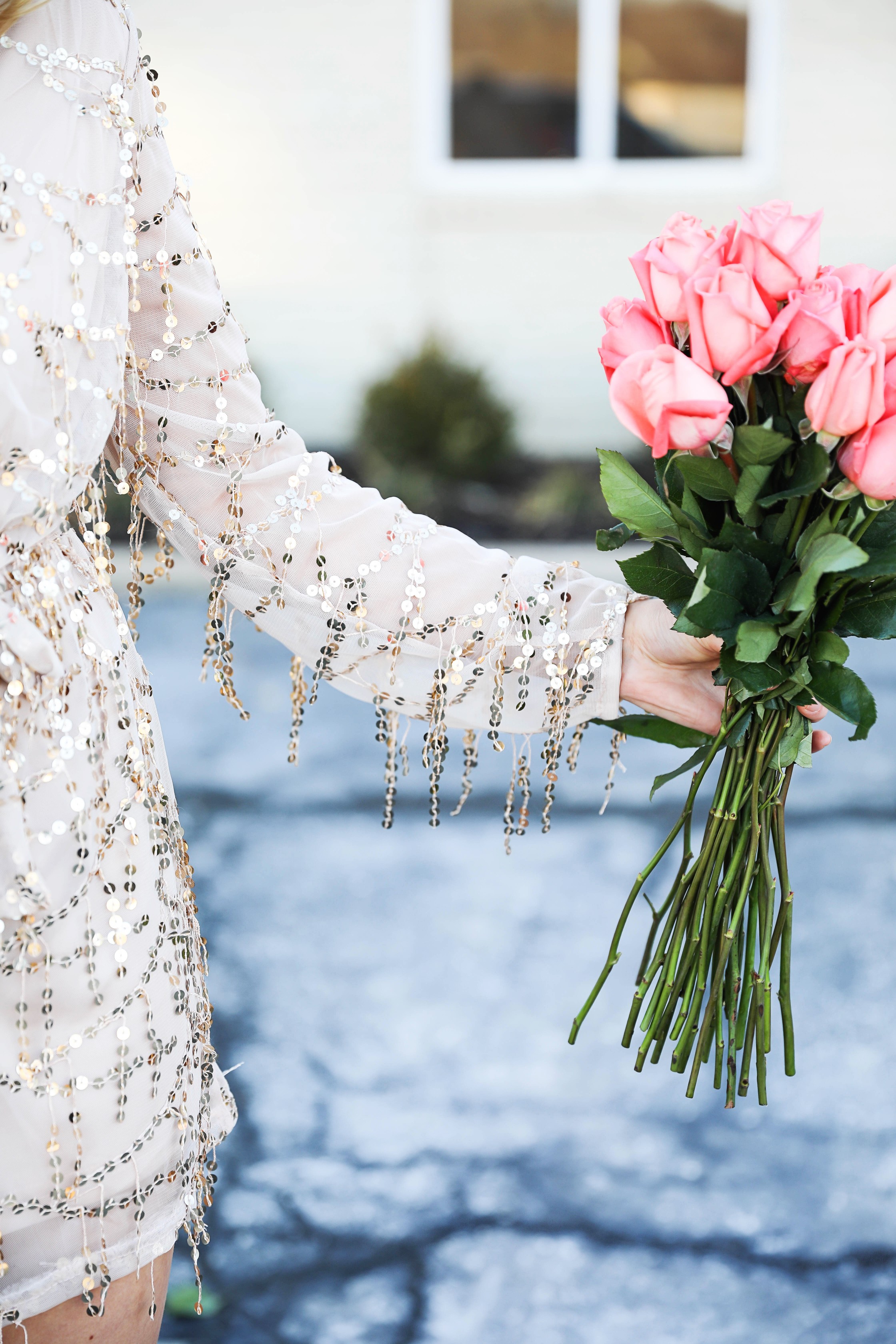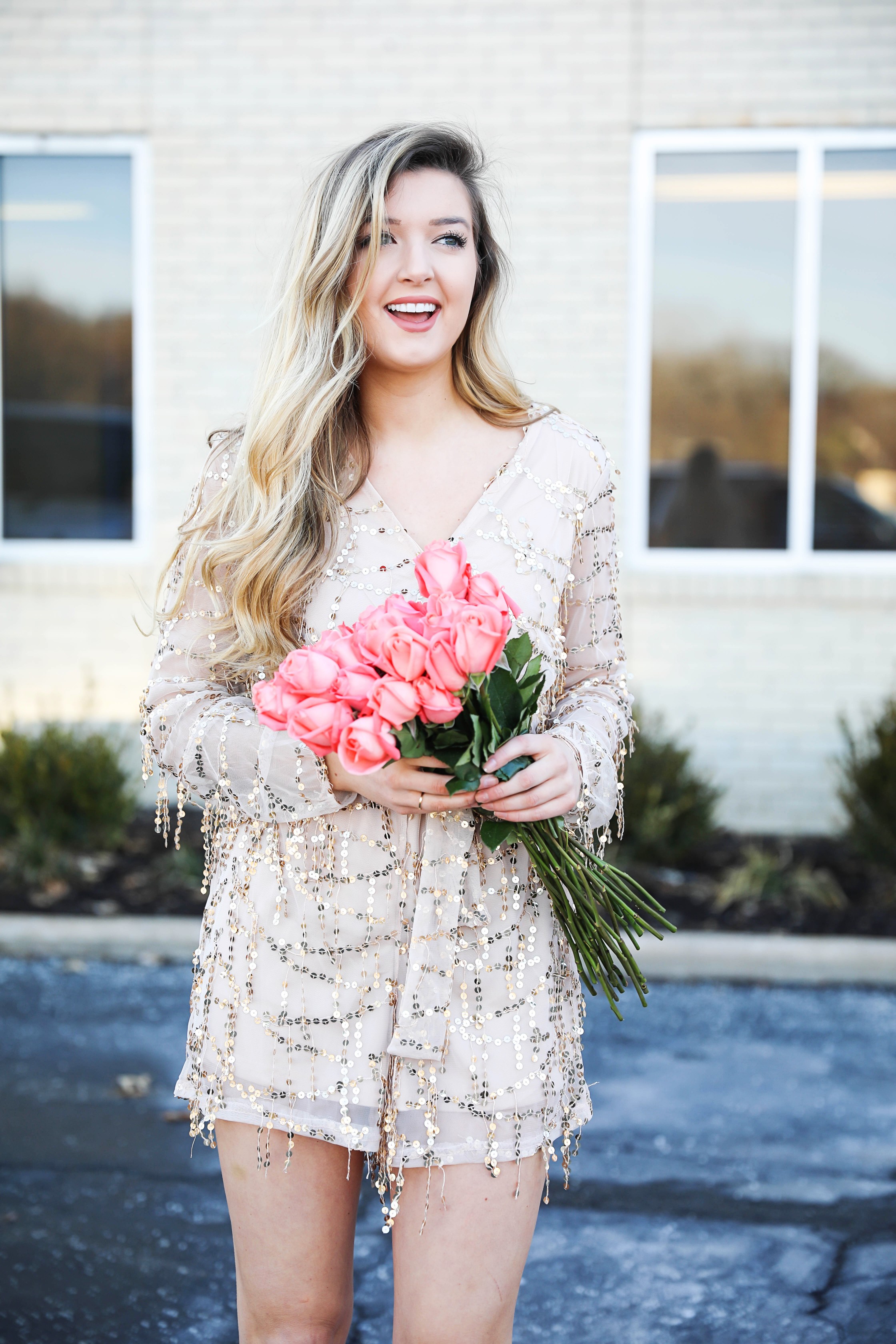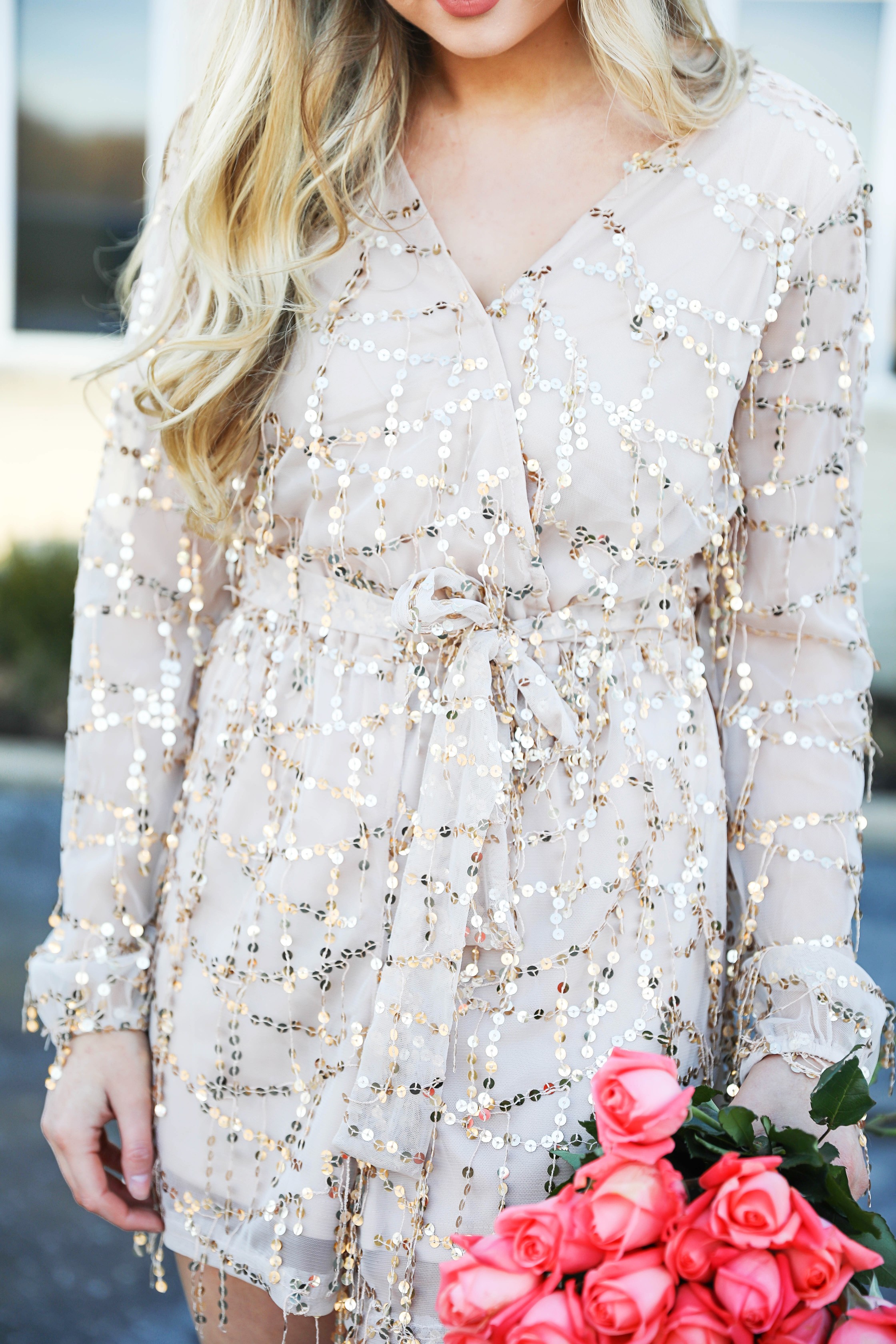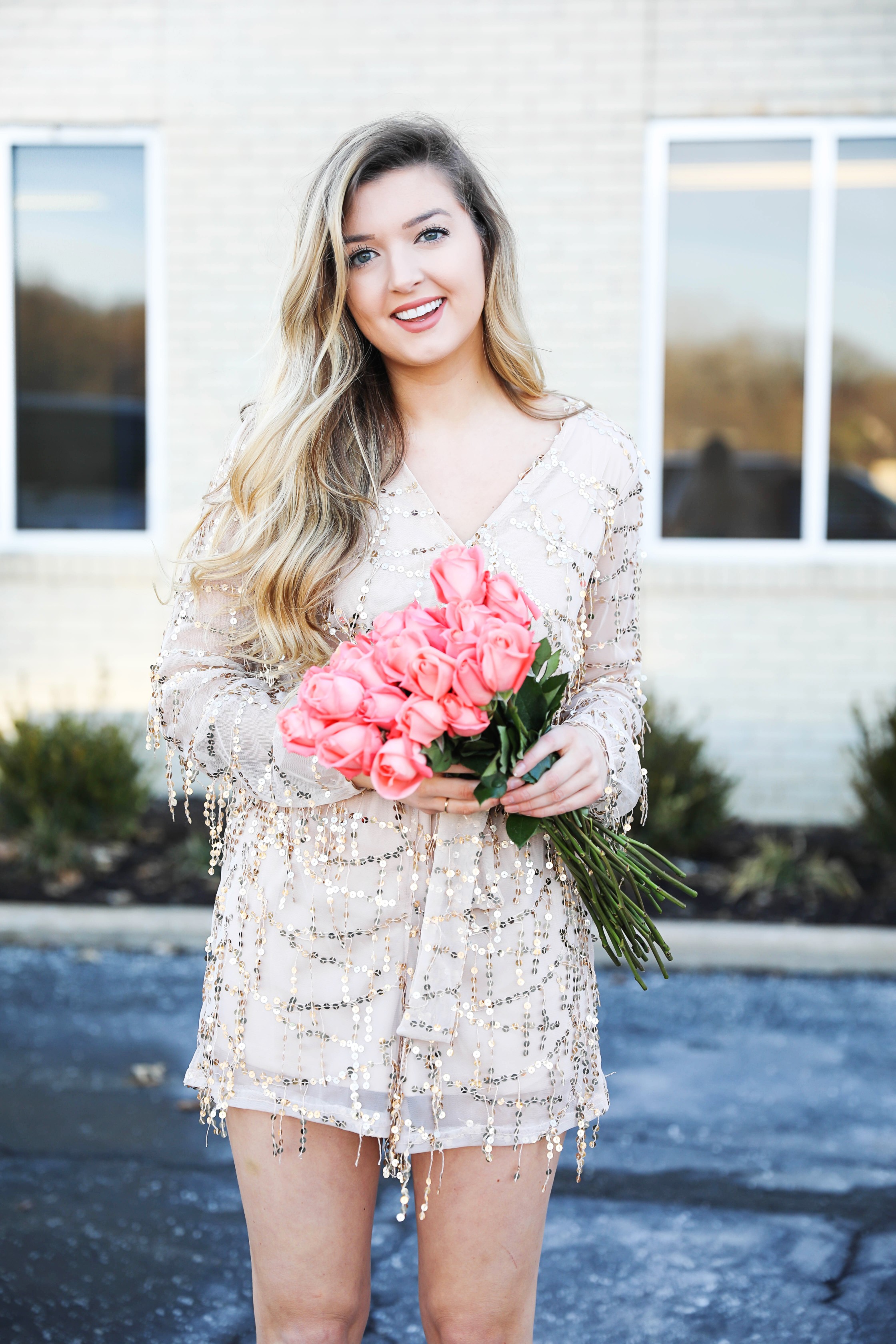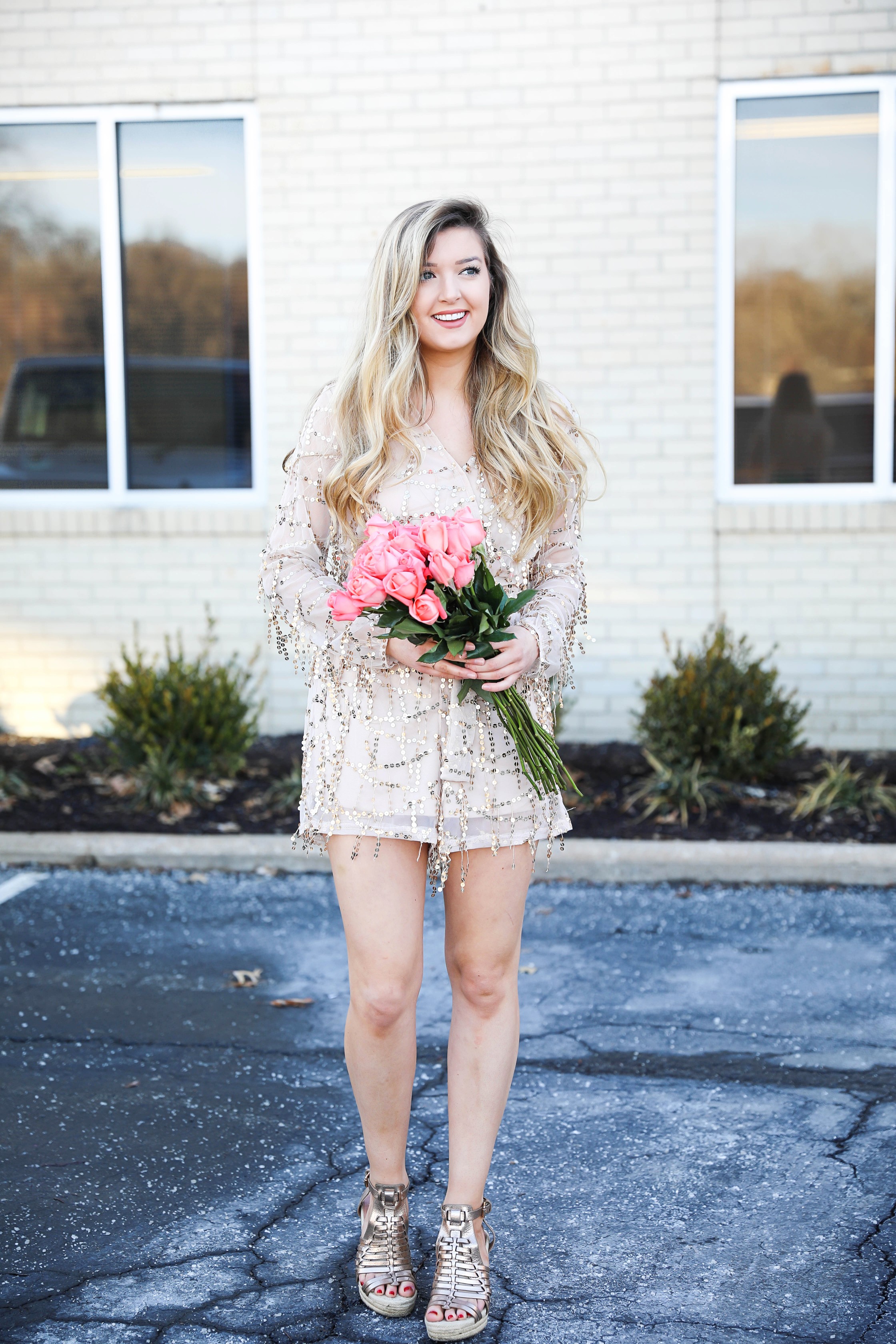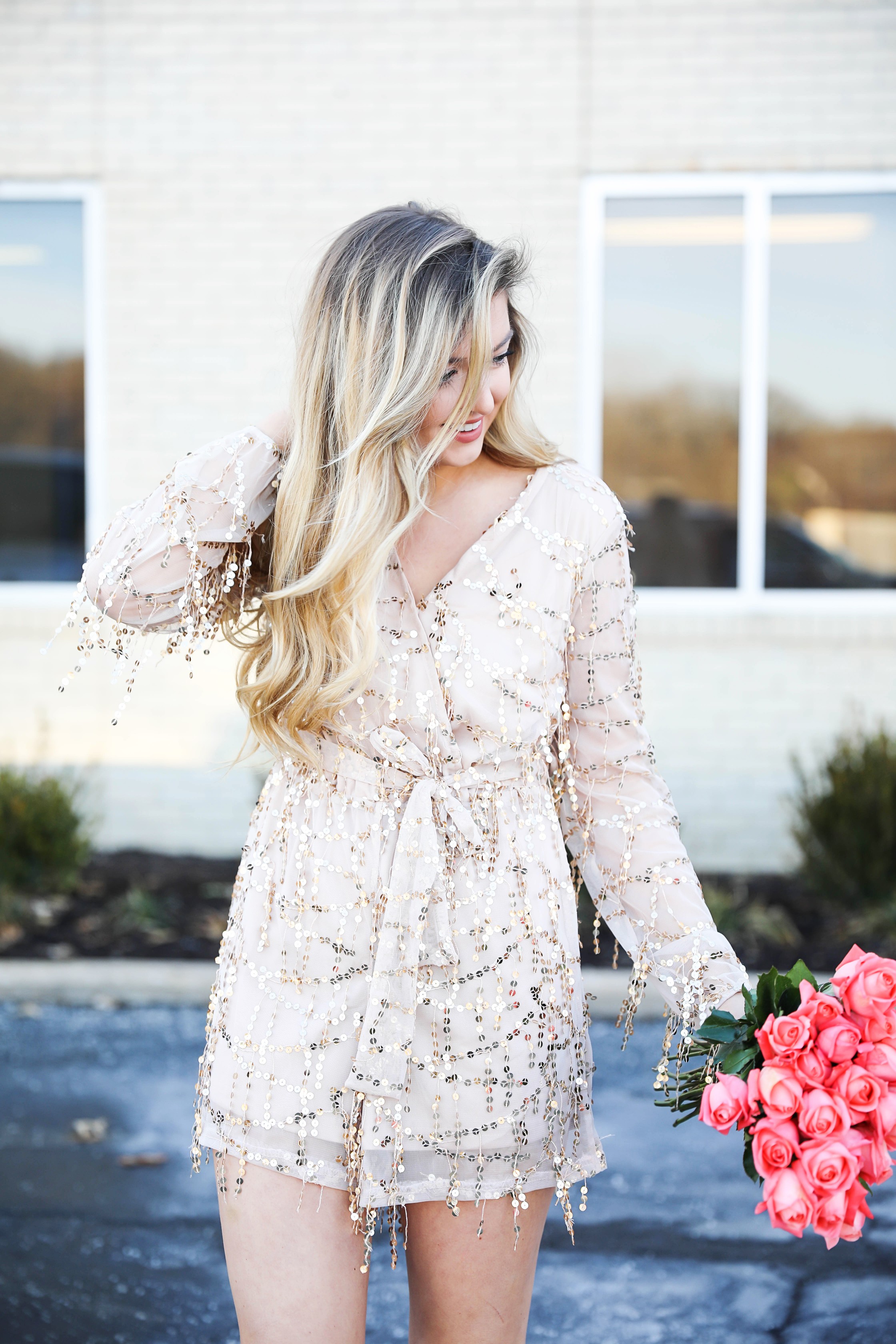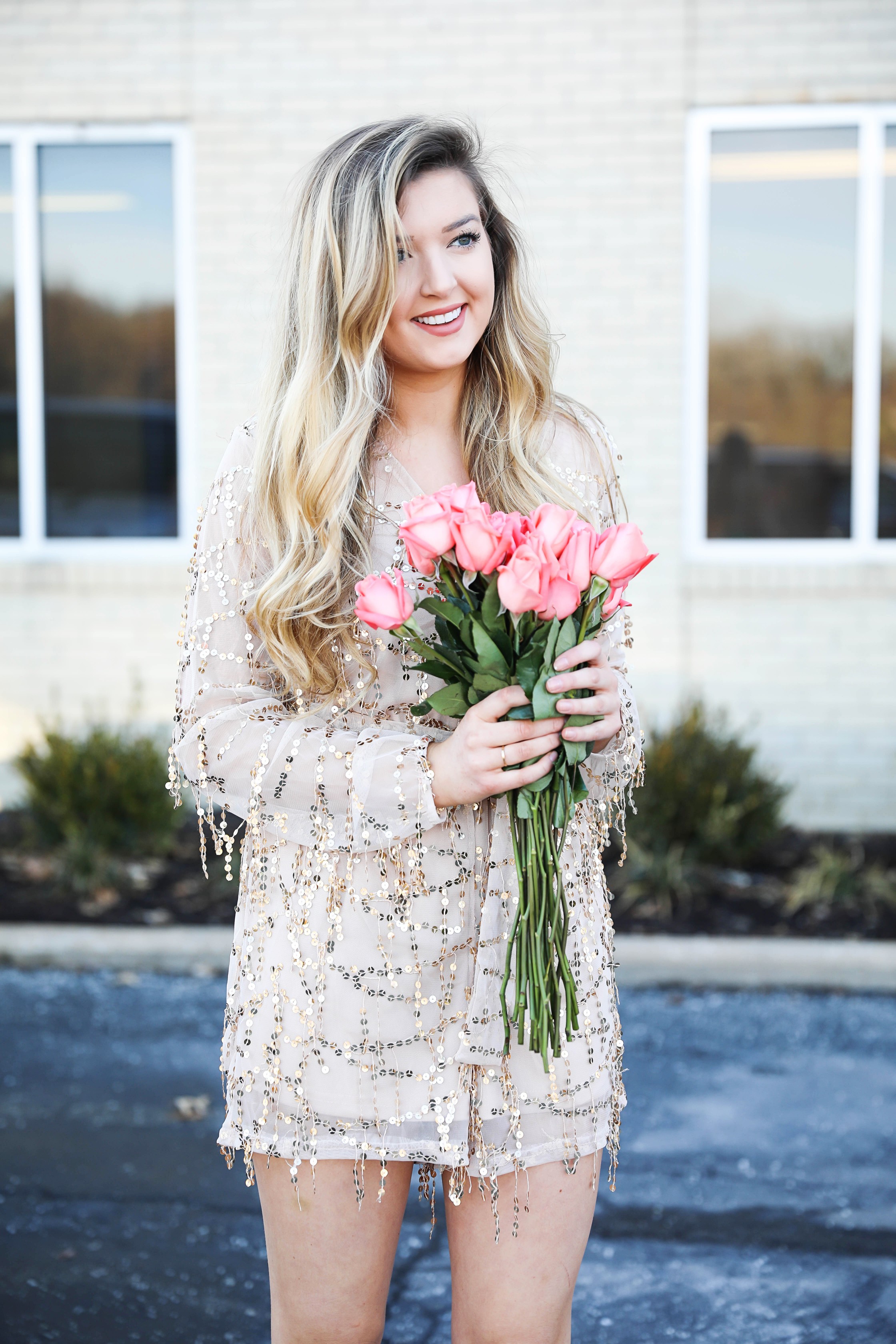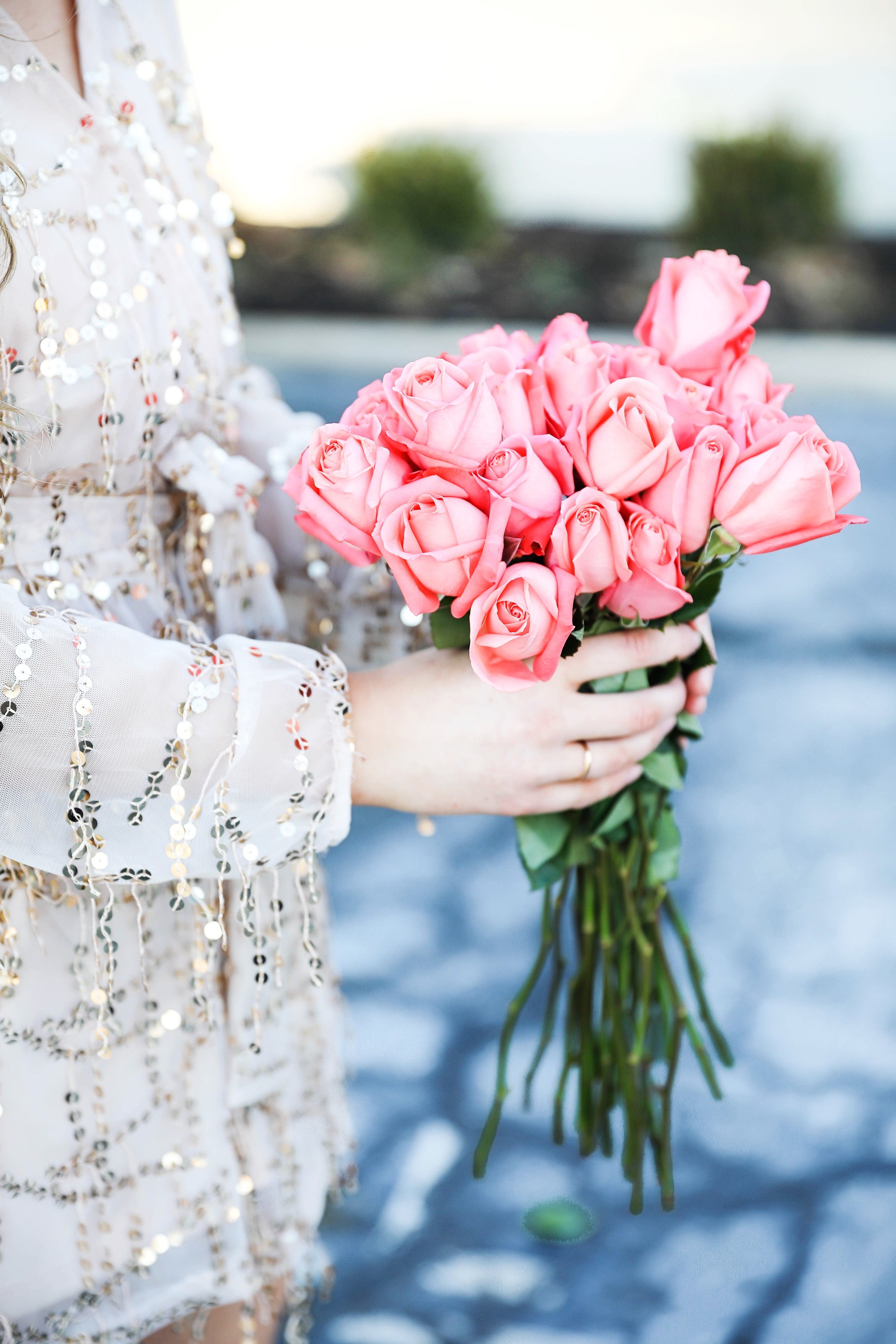 | Sequin Romper (I am wearing a size S/M) | Gold Heels (I bought mine years ago so I linked a cute similar pair) |
I feel like I need to add, heartbreak isn't fixed in 4 days. I definitely prolonged my healing process by talking to my ex again after we broke up, but it was what we needed to get closure and to be sure this wasn't working right now. For some reason it has made healing a little easier this time. I know I will still have good and bad days ahead and days where I miss him, but I am so strong and doing so good and I can't help but be proud of myself…
Switching to a lighter topic, I have been obsessed with the store MissGuided recently! While shopping the other day I found this romper and I instantly fell in love! You can bet your ass I was twirling around in it and watching the sequins on the arms fly around haha! My mom and I shot these right after I listened to Demi Lovato's new album and I was thriving. You guys, her music is SO GOOD! I hadn't really payed much attention to her in awhile, but I am her new biggest fan! My favorites are Sorry Not Sorry, Daddy Issues, and Tell Me You Love Me!
Okay, my risotto is getting cold so I need to end this haha! I love you guys, so lucky to have this blog community!
xoxo,
Lauren Emily Lindmark
Copyright © 2018 dailydoseofcharm.com