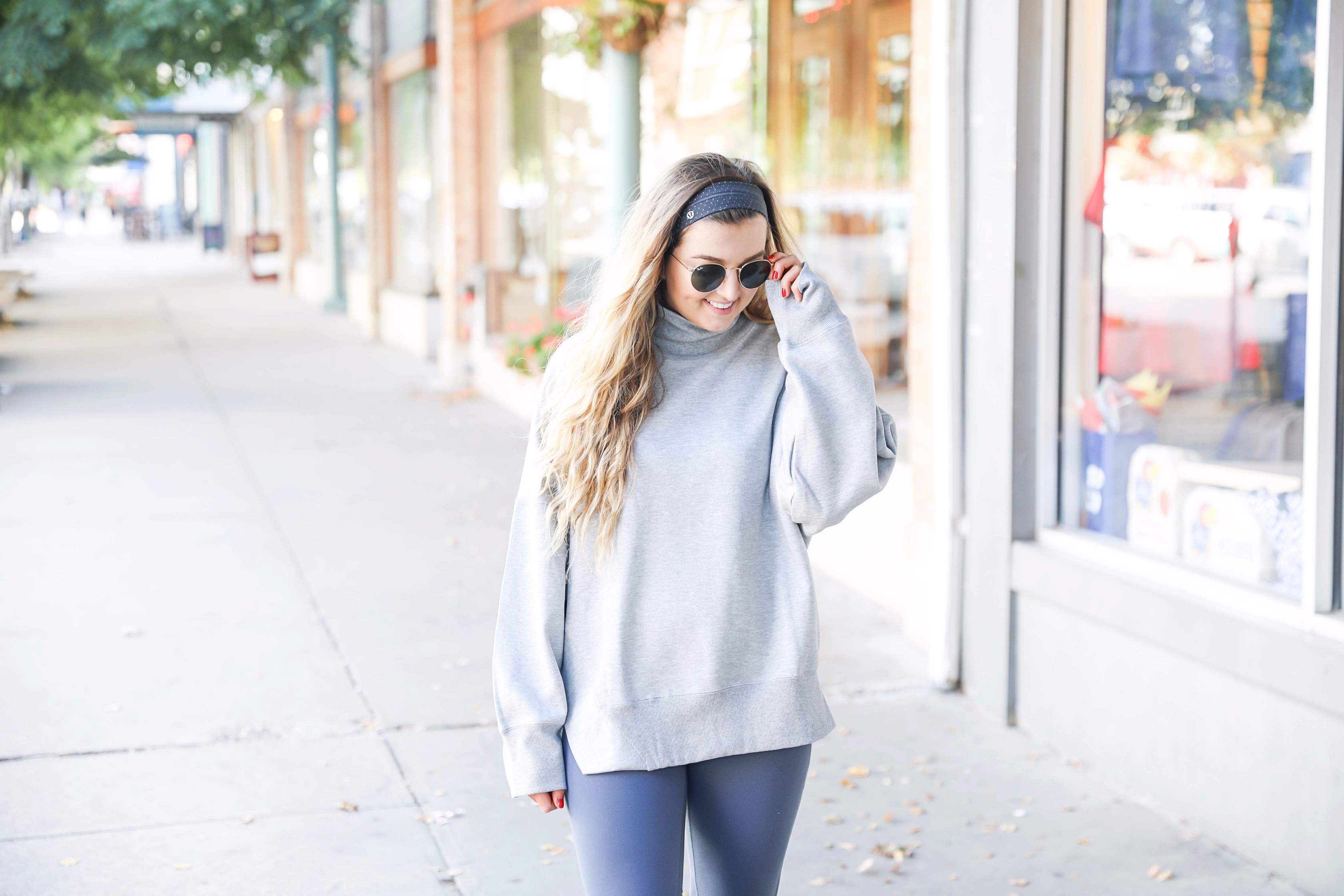 Atleisure Vibes & My Favorite Athletic Sweatshirt for Fall | OOTD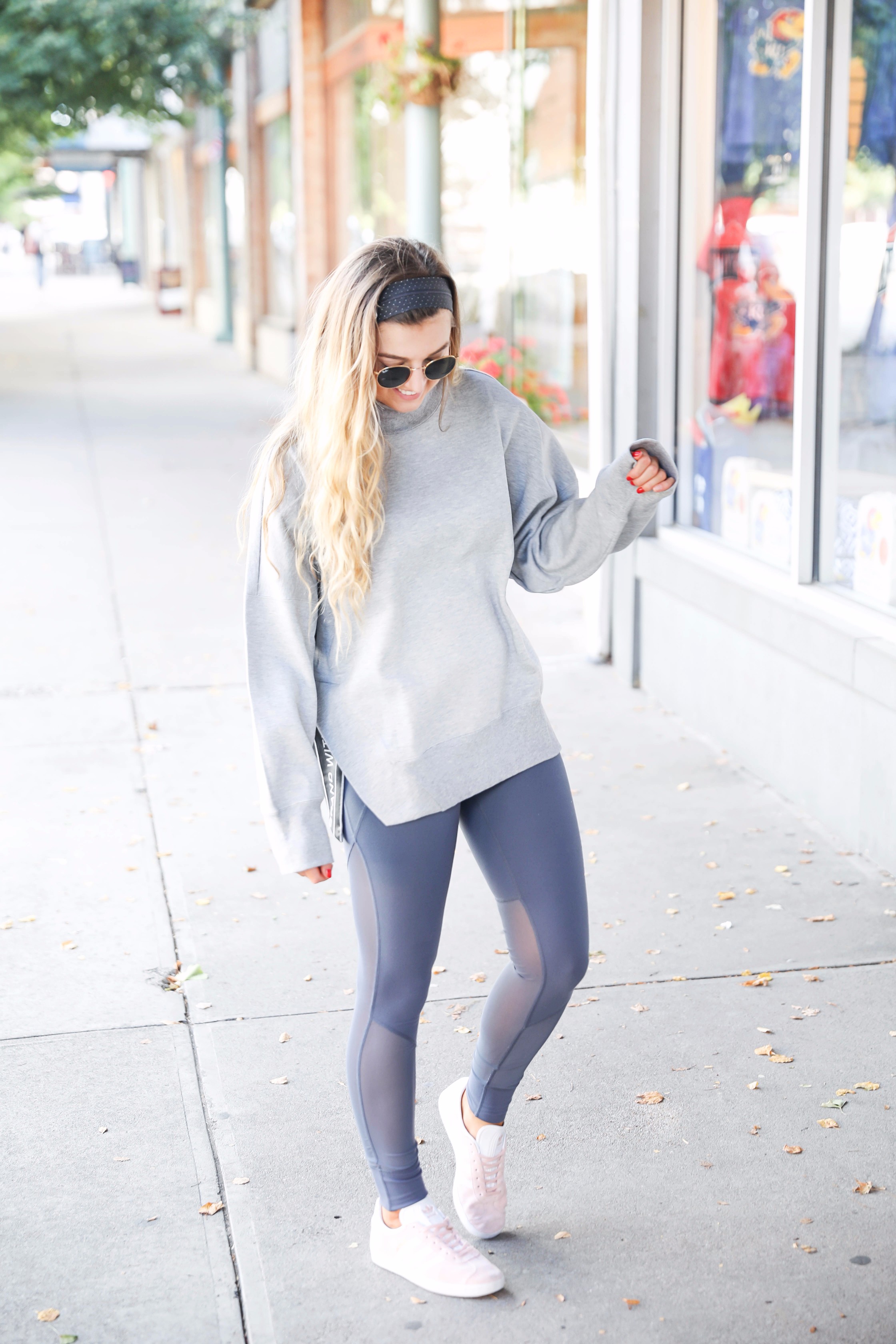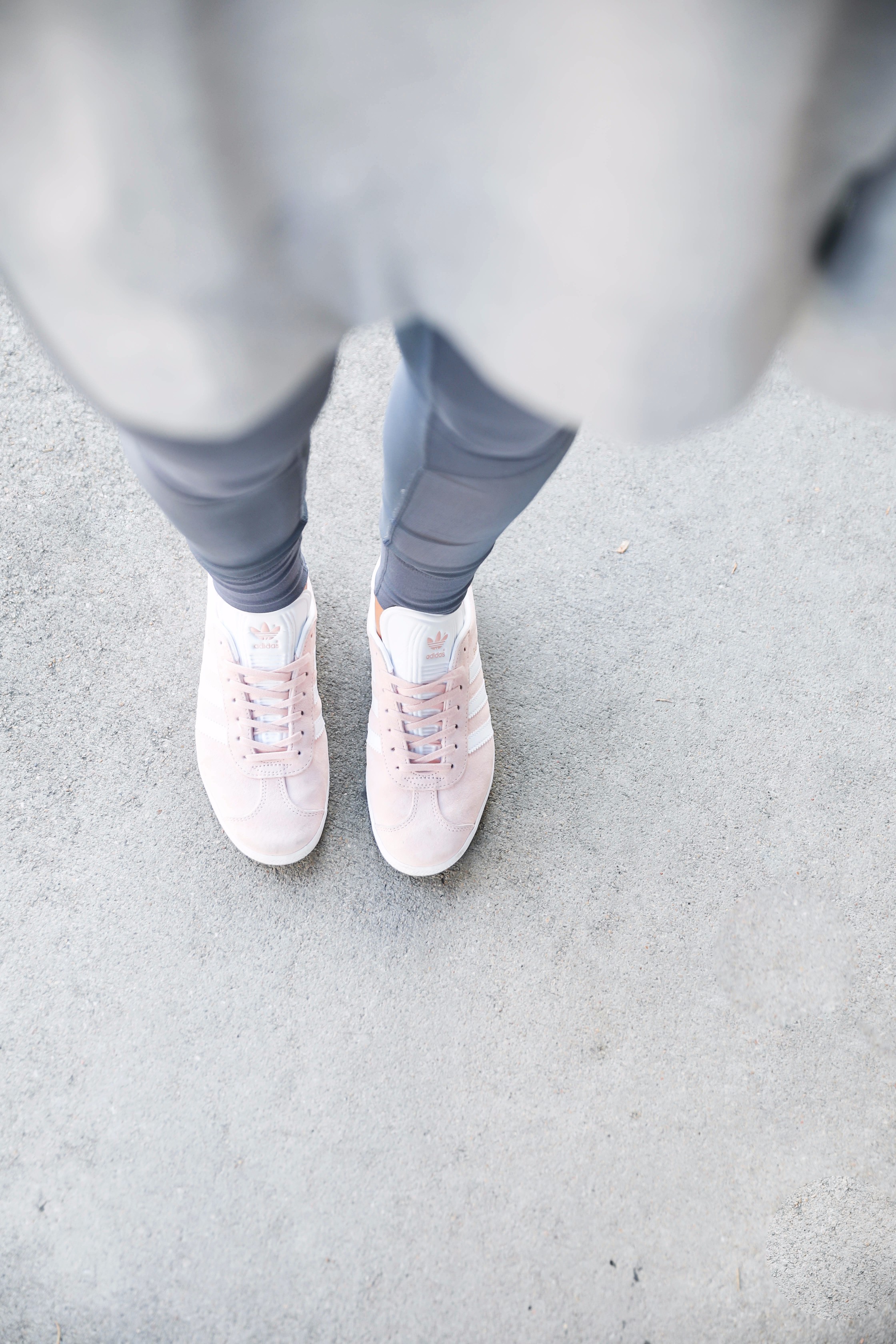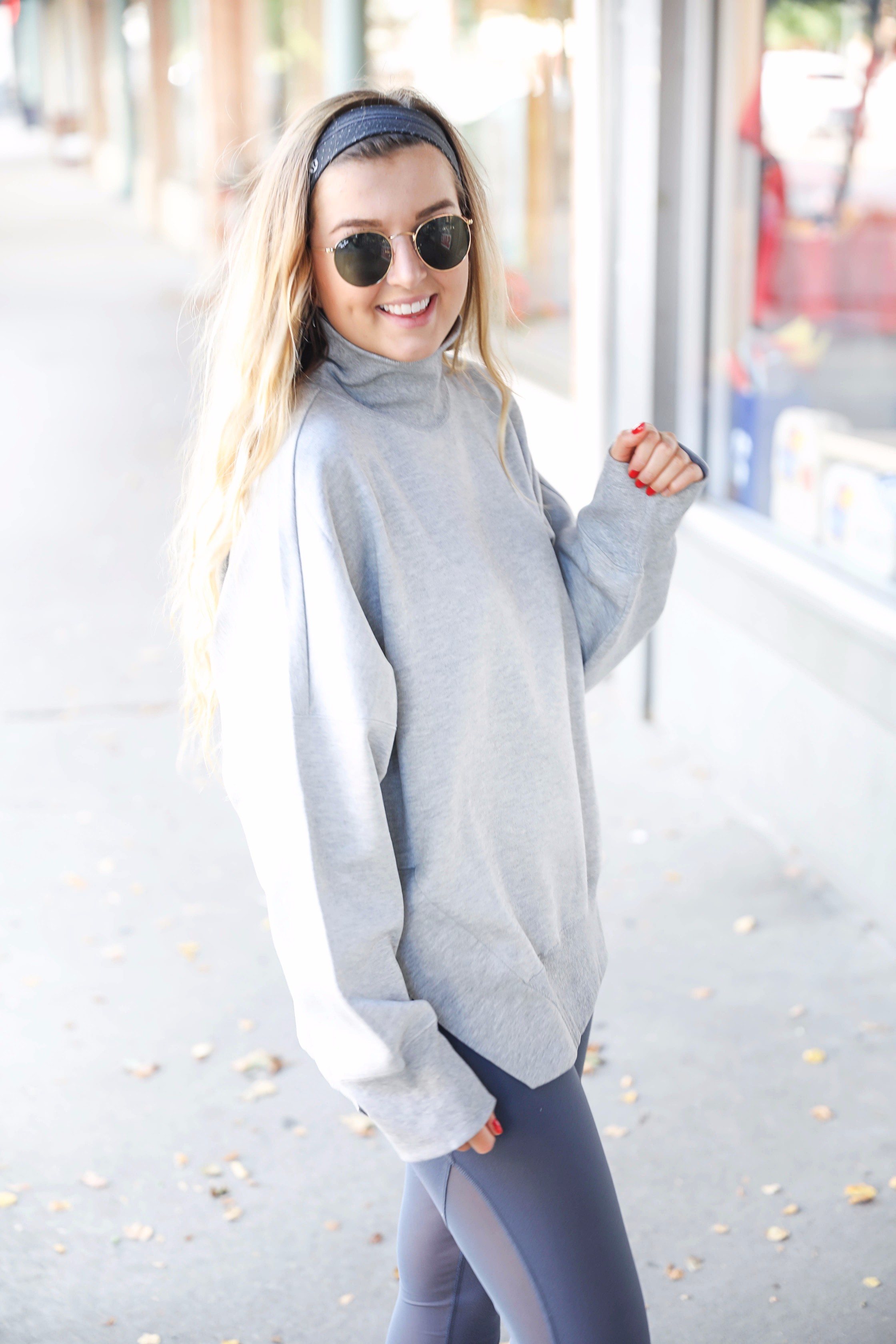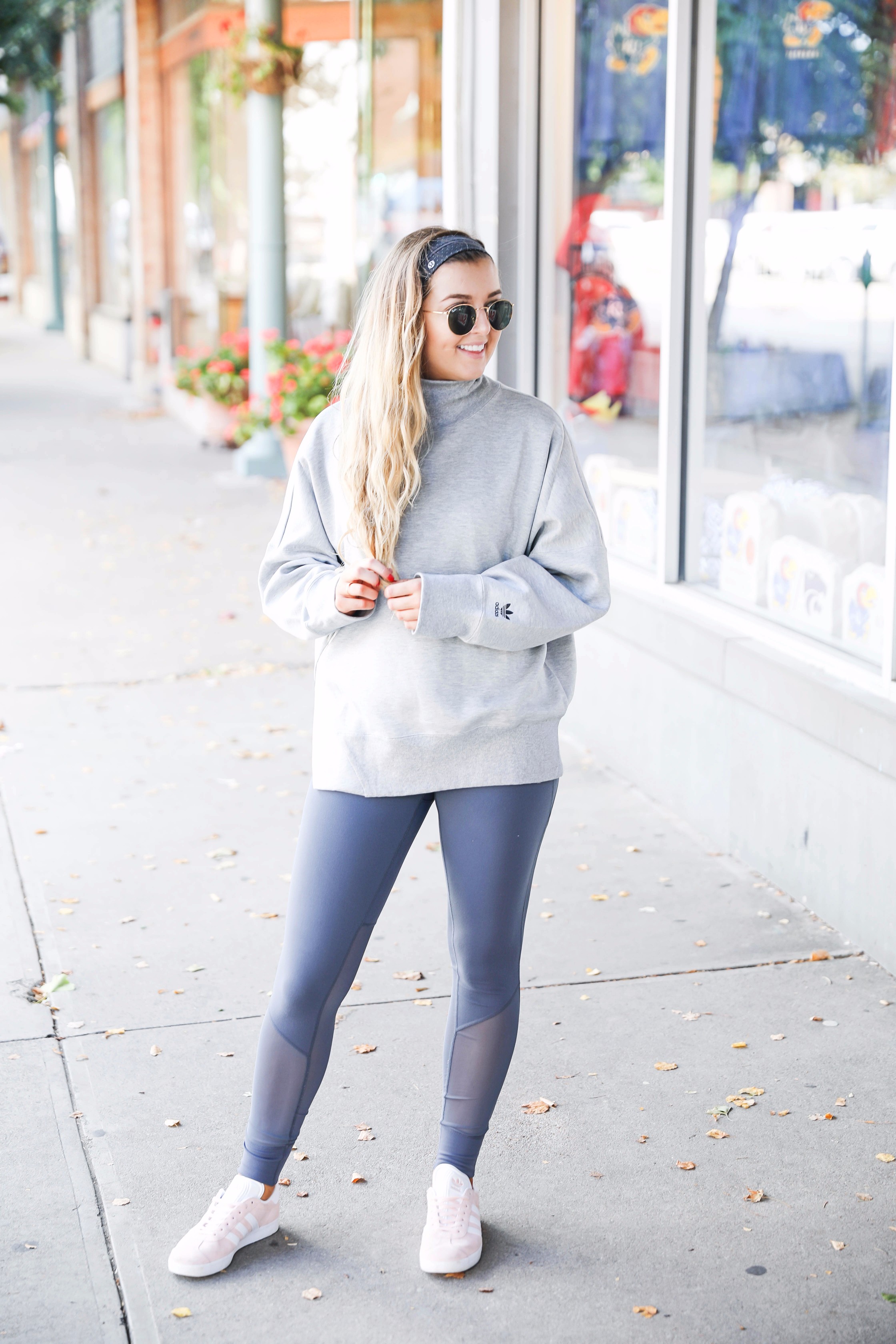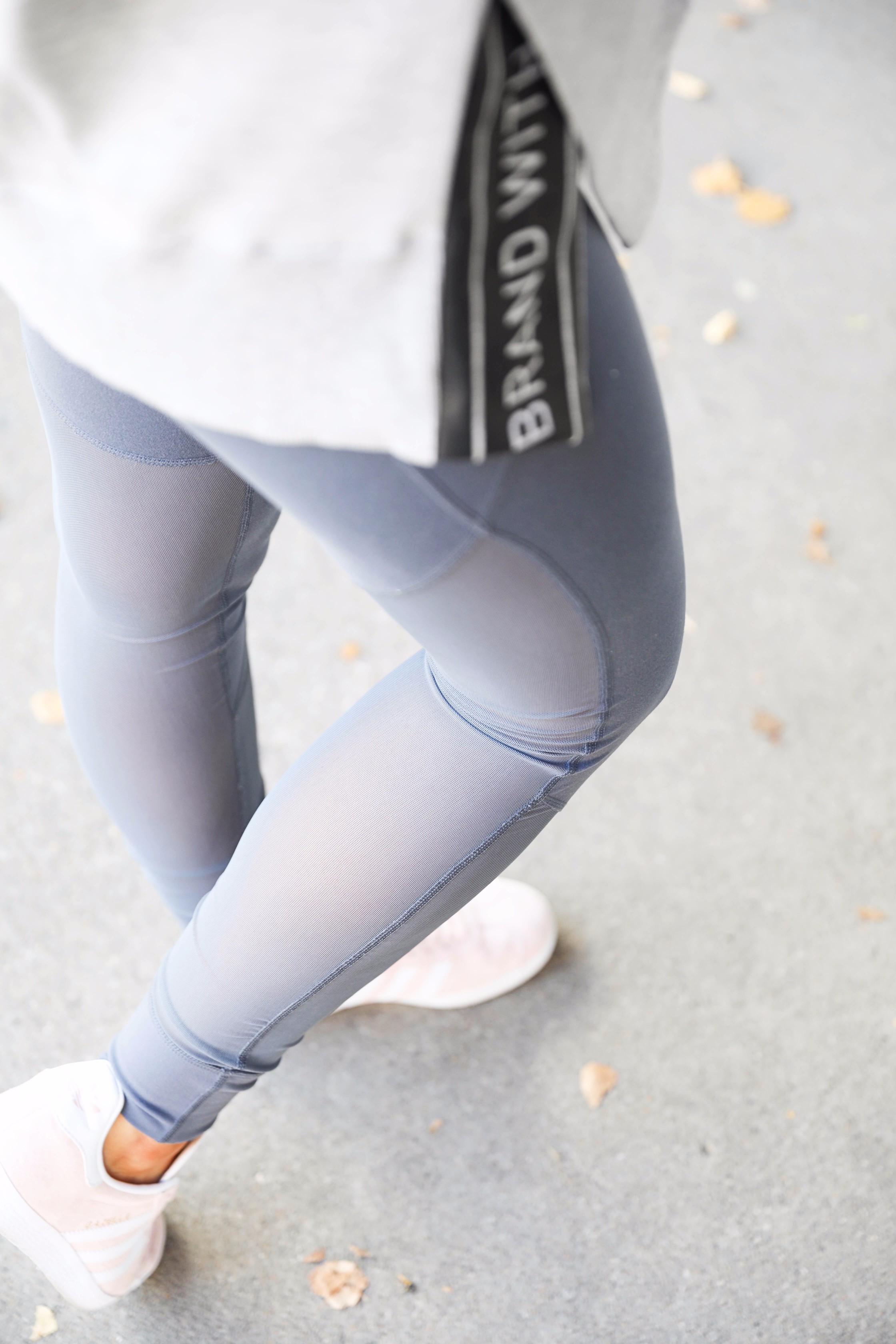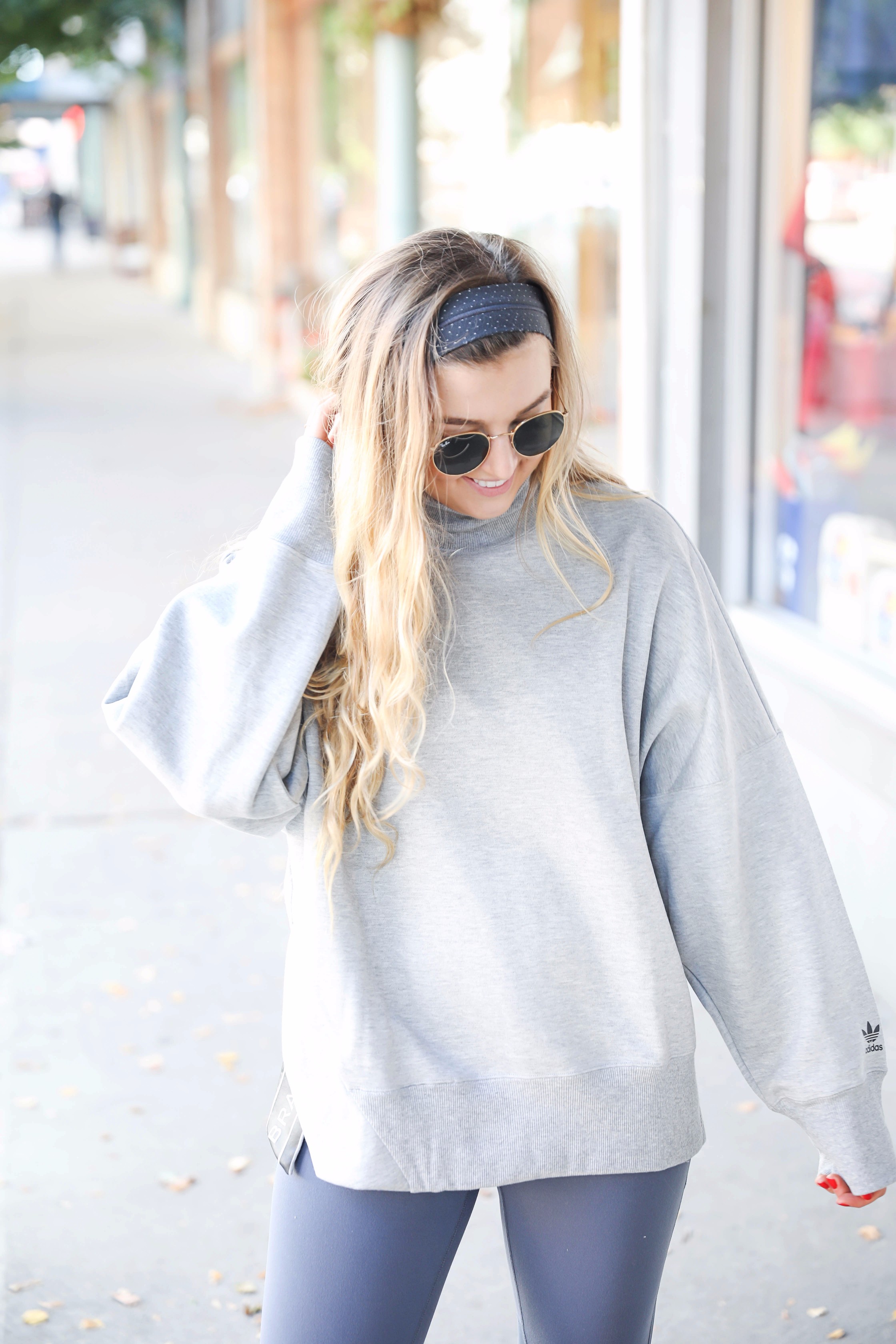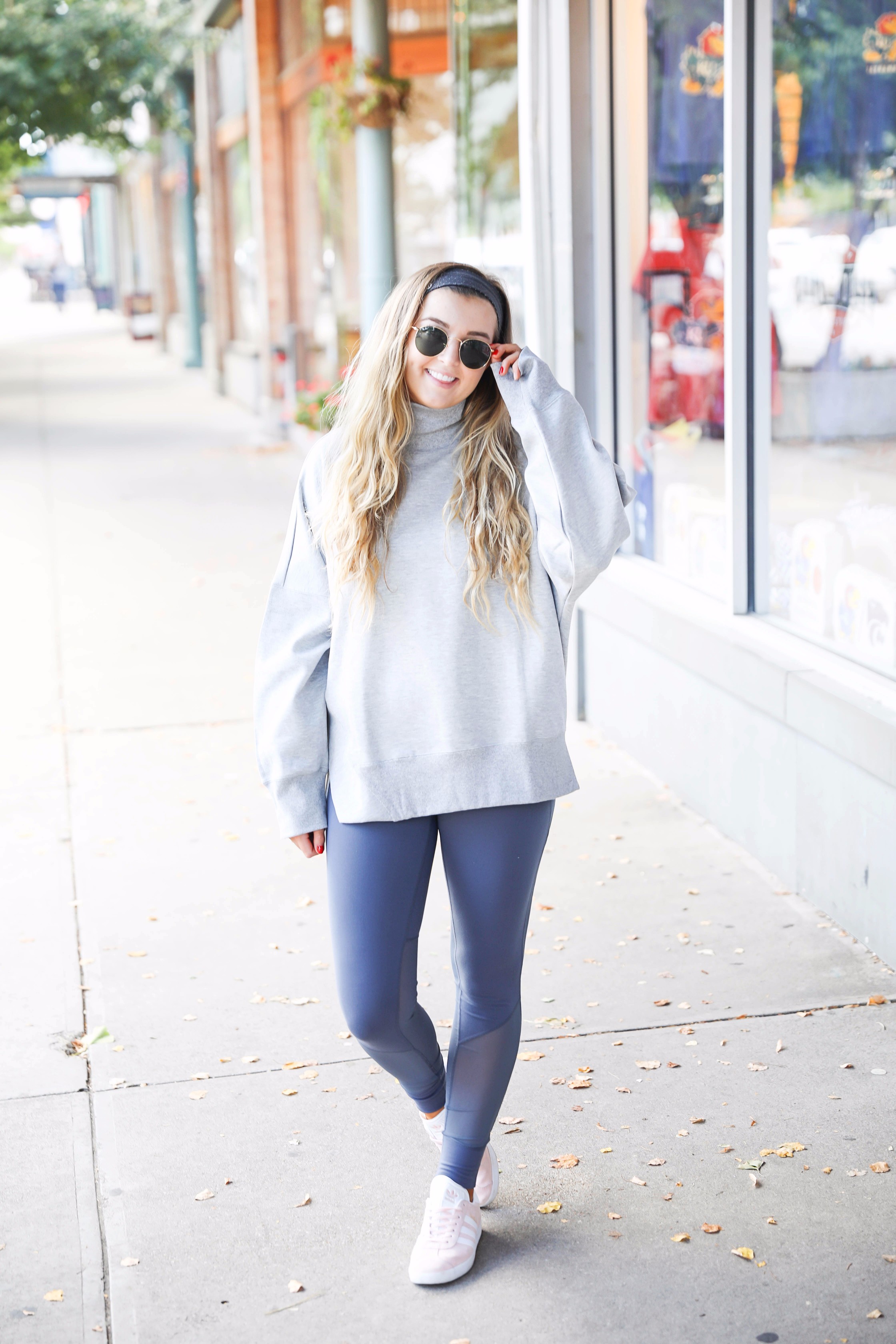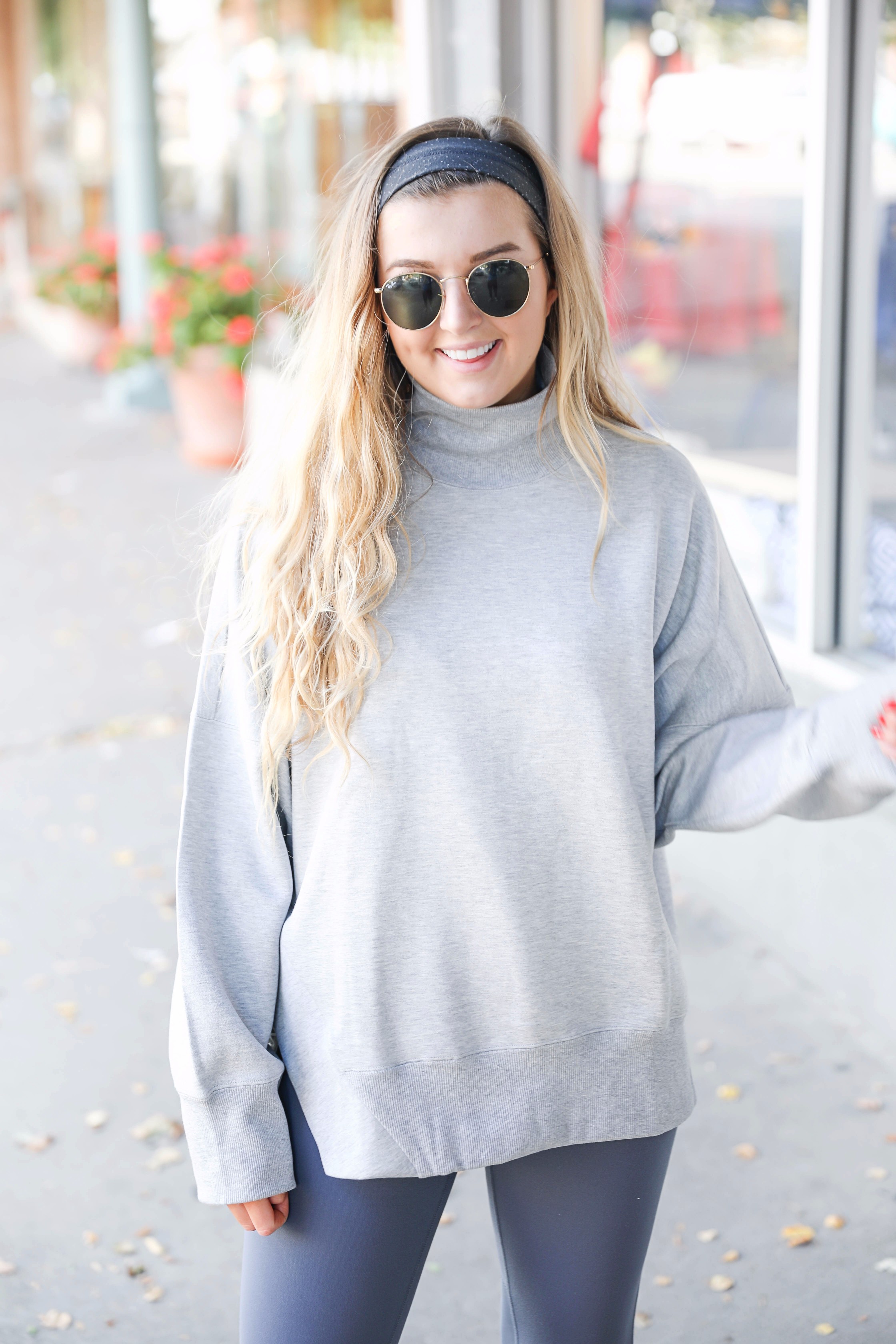 For some reason it feels weird to post this outfit on my blog haha. I mean it's definitely a "me" outfit, I love wearing comfy looks like this! However, it isn't what I would call "fashionable." It just feels like an underdressed look to be on the daily dose of charm site lol! Regardless, I wanted to share because this sweatshirt is EVERYTHING. So comfy and the turtleneck part is so cute! This would be perfect to throw on to and from workouts in the fall and winter. After I shot this last night I wore it to dinner and to my boyfriend's house even though it was high 80ºs. I just didn't want to take it off!
Pretty sure this headband is the only Lulu Lemon thing I own. I actually need to invest in a few more of their headbands because I love them, but I've never even tried on anything else! Zella's leggings are my favorite so I've just never made the switch. What do y'all think, should I try Lulu leggings?! Regardless, I love these leggings I am wearing. The mesh part is super cute and I love how high it goes up the back of the leg (instead of just the ankle like some leggings)! I have been wearing Zella since the end of high school and still own the same pairs – they are so high quality!
Since this is an "Athleisure" post I wanted to talk a little about the athletics side. However, I am not really sure what to talk about! Would any of you be interest in some heath and fitness posts (every once in awhile)? I can talk about my fitness routine, my favorite workout clothing/gear, my tips etc. Let me know!
Okay last thing – do you see the leaves on the ground in these photos?! It's crazy! Fall is coming!
xoxo,
Lauren Emily Lindmark
Copyright © 2017 dailydoseofcharm.com