Game Day | OOTD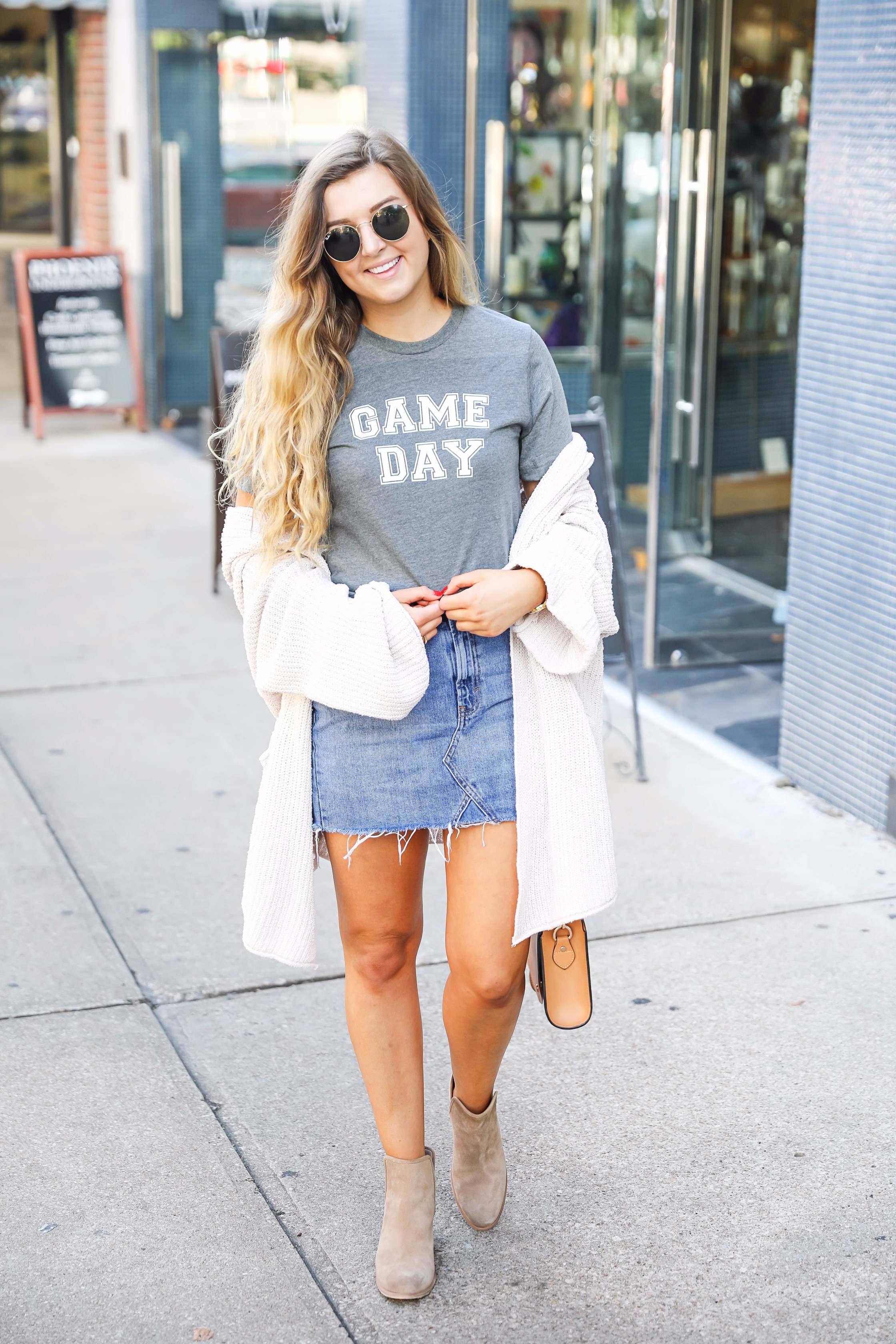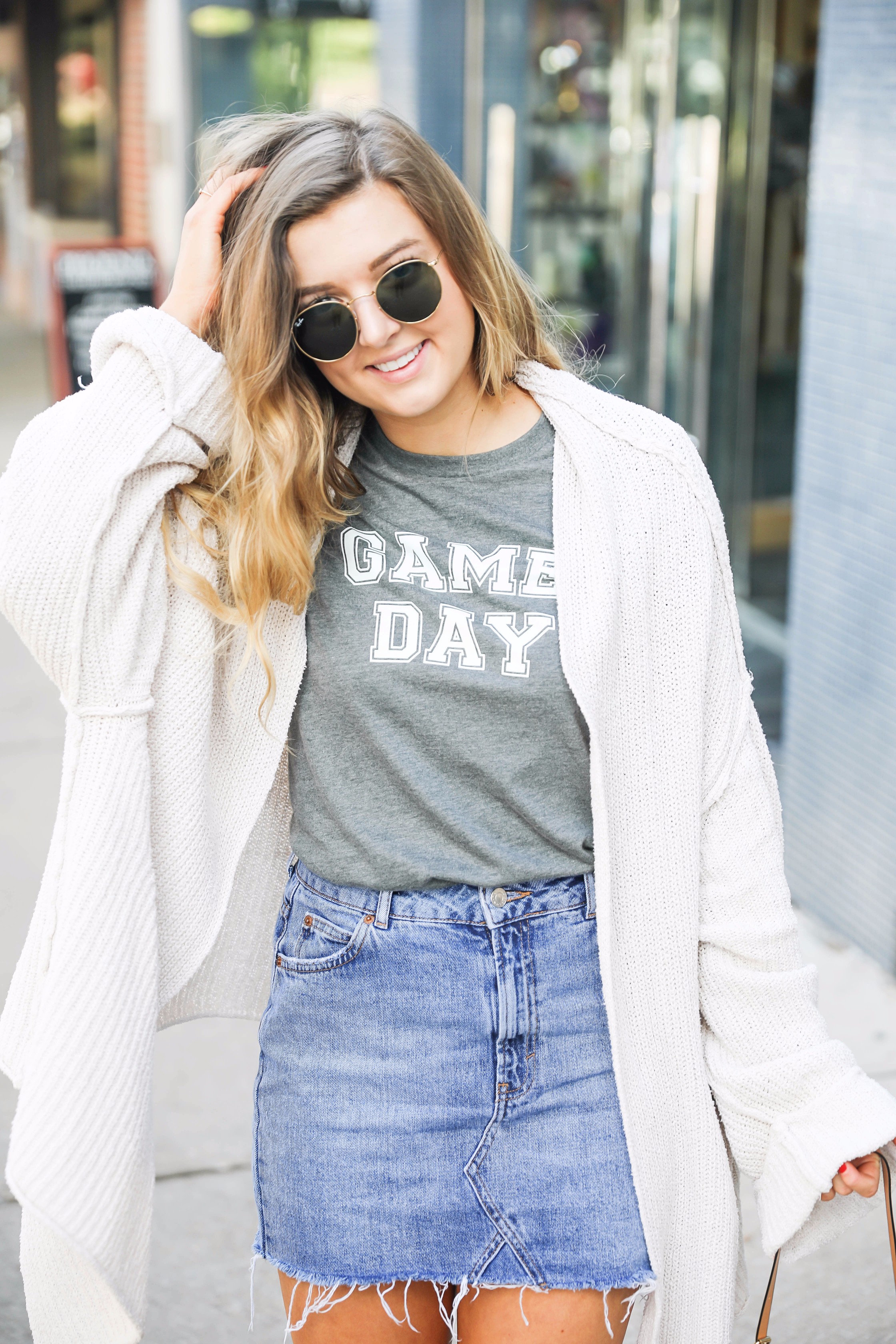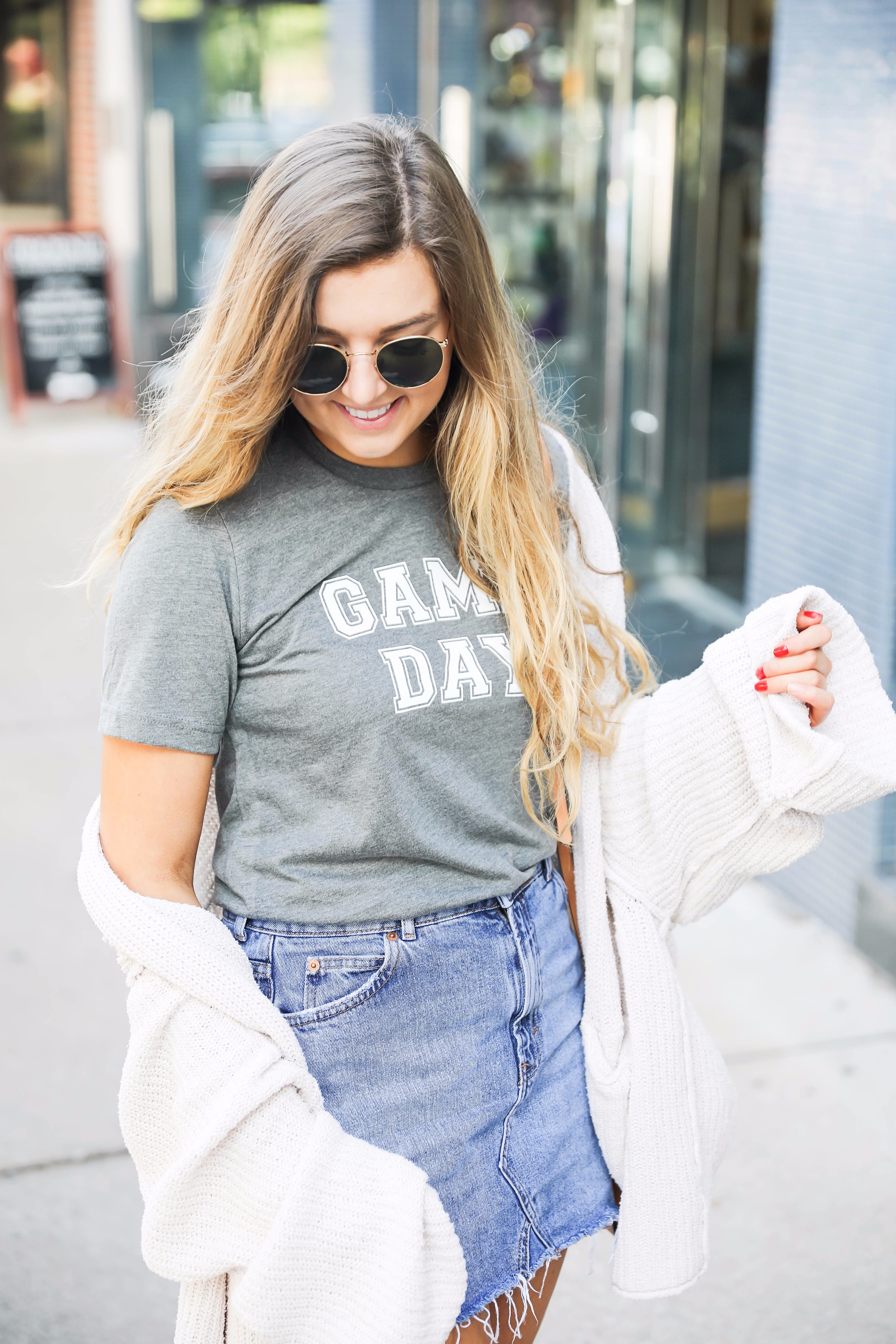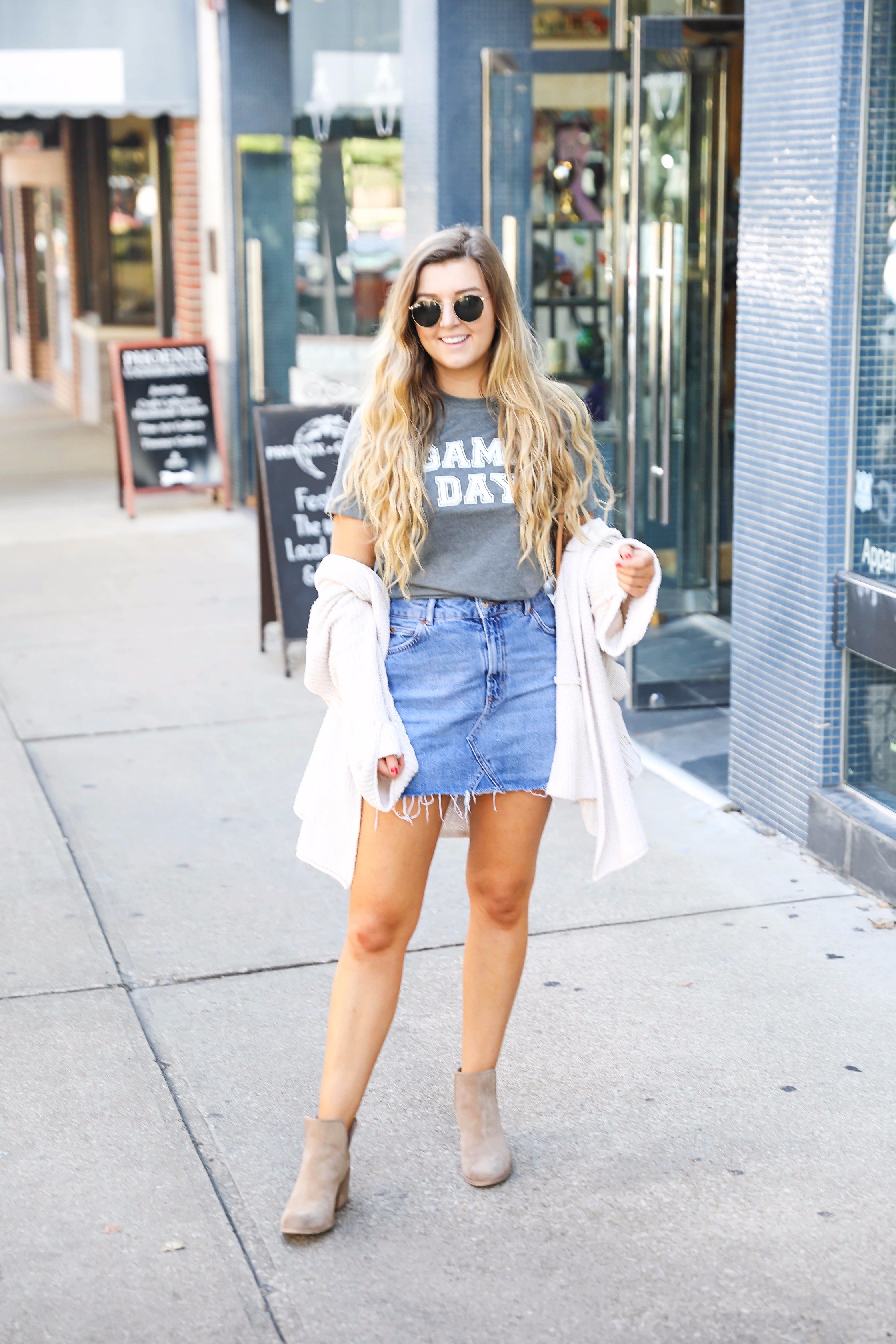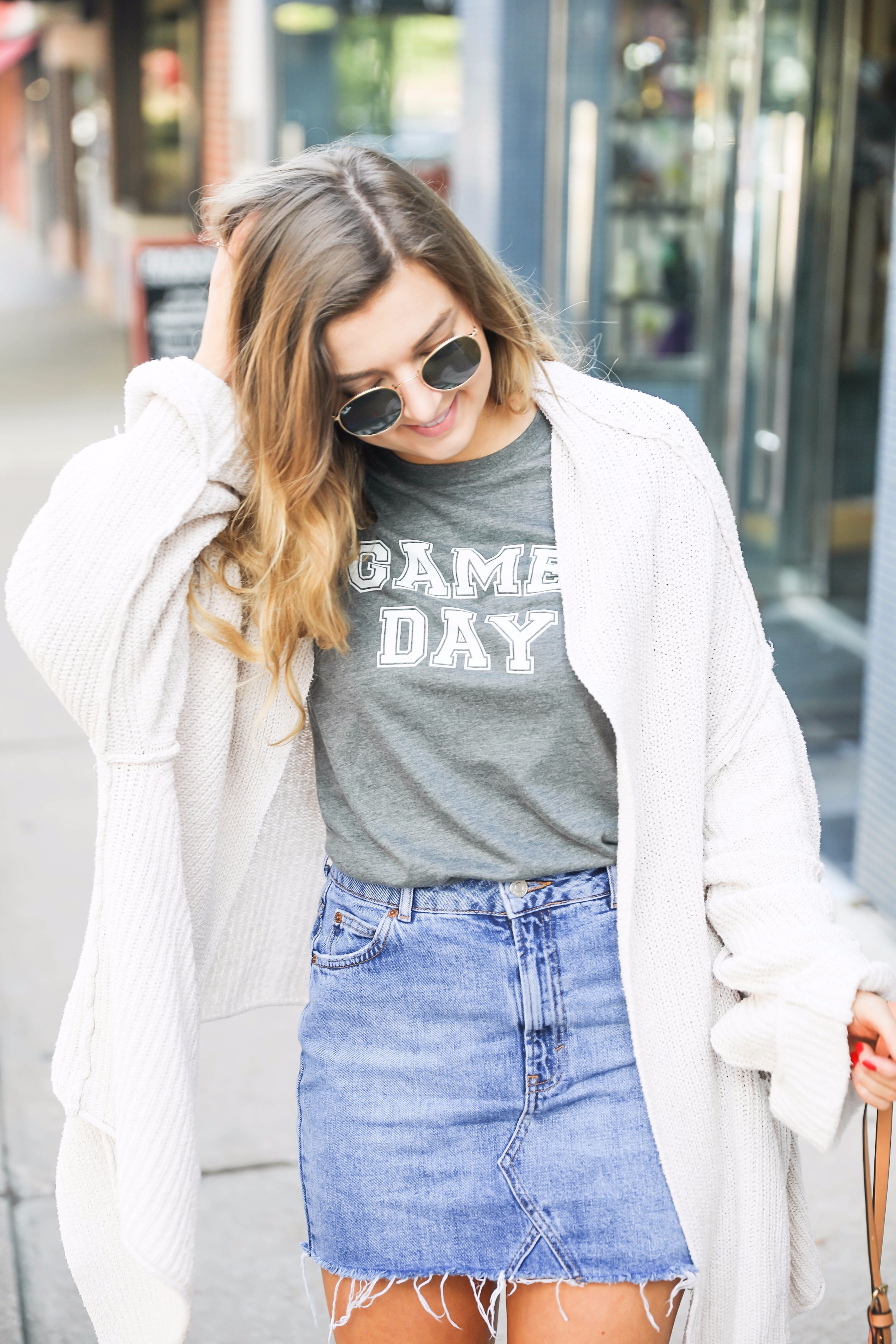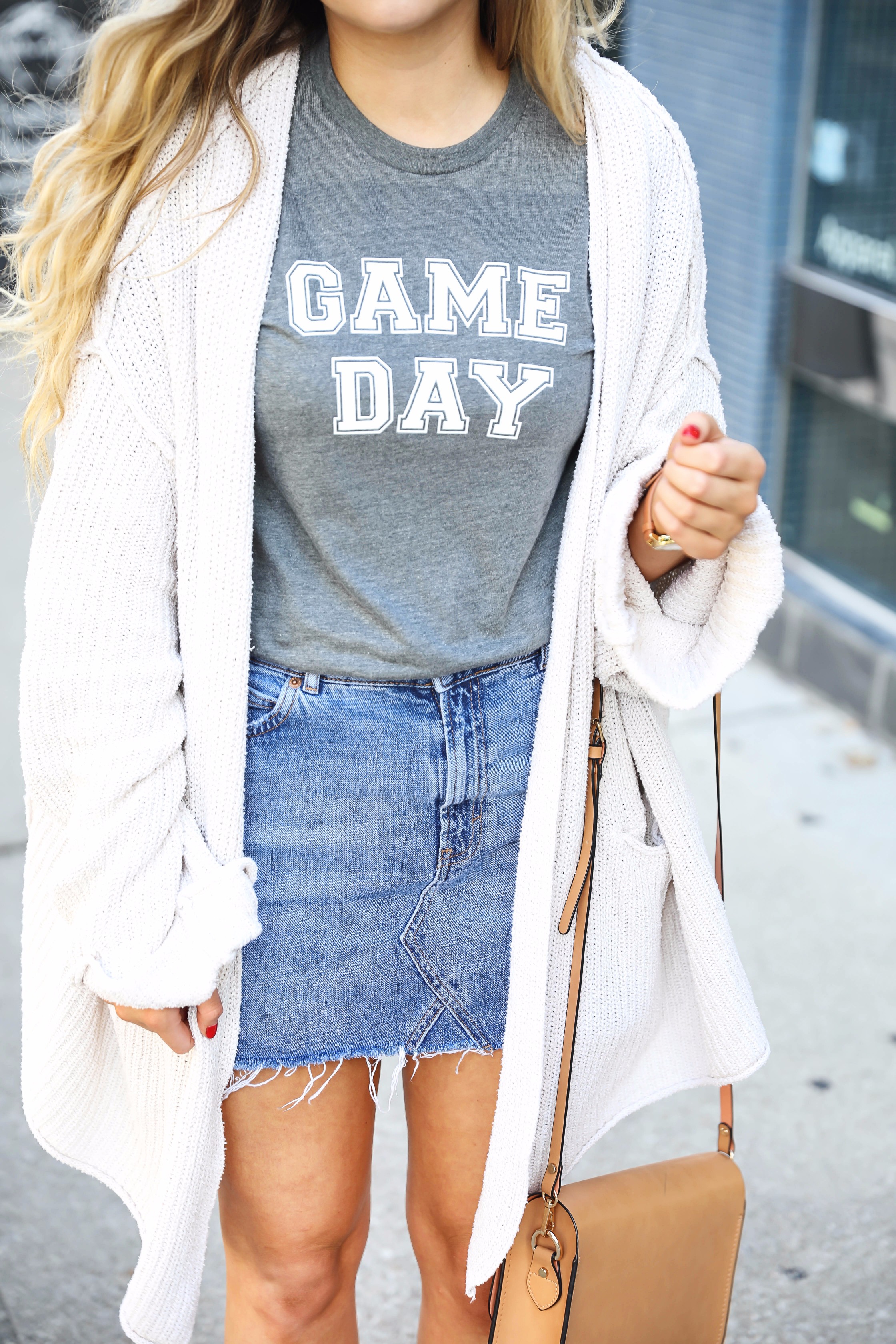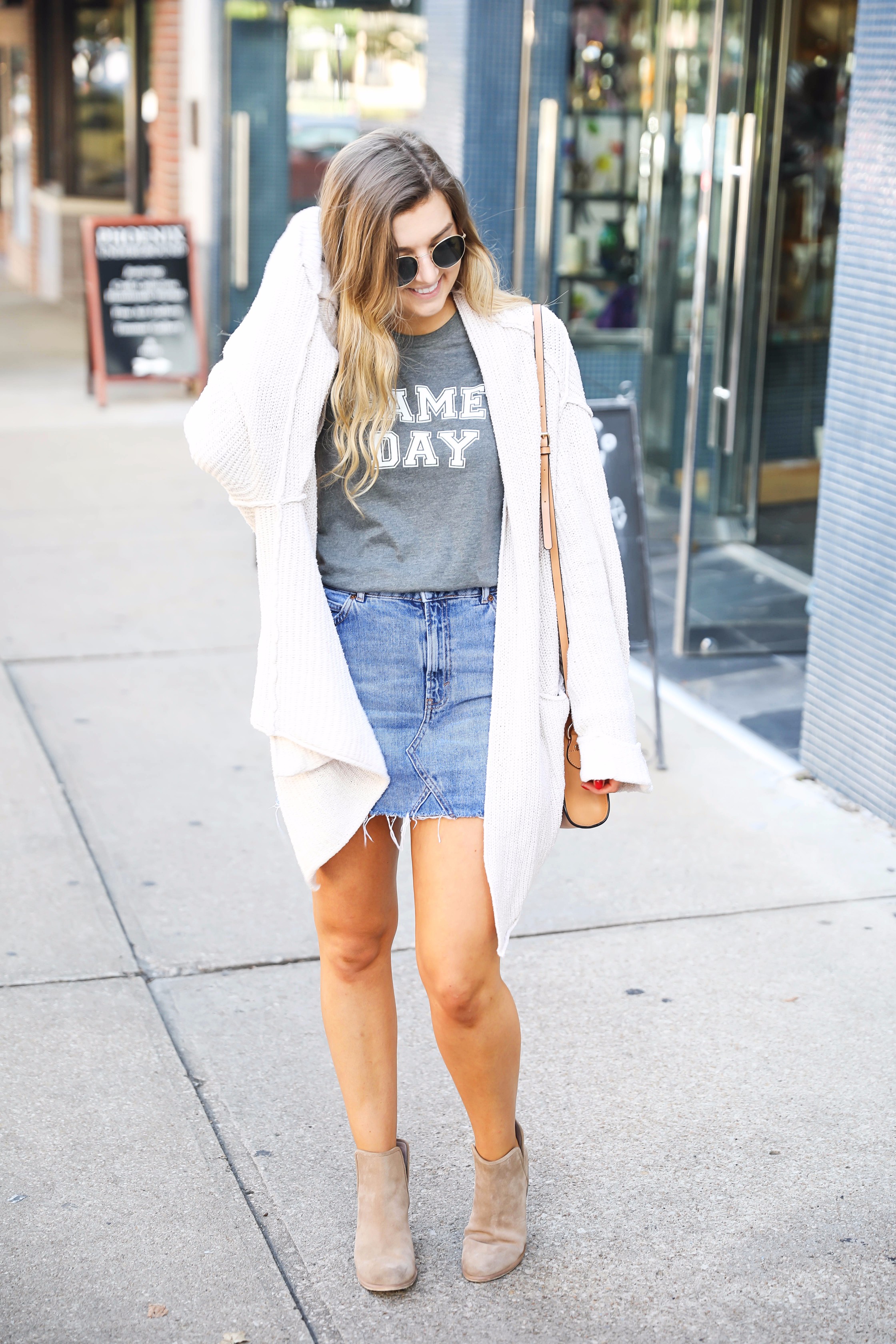 It's that time of year again – football season! I am not a huge sports fan (could you tell? lol), but I would say college football is definitely my favorite. I just think game day is so fun! Who doesn't like dressing cute and going to tailgates?! I know all schools are different when it comes to what you should wear. I go to a midwest school so my look is definitely more casual than southern schools where you are wearing dresses and heels, but I also know a lot of northern schools just wear t-shirts and leggings!
I obviously made this game day look pretty neutral so it could work with any school's colors, but would anyone be interested in a FULL game day post? I could roundup a ton of cute game day looks and categorize them by color so you could shop for your school! I could also include some more dressy options for some of y'all!
Anyways, let's talk more about what I am wearing. This is my FAVORITE CARDIGAN!! I almost cried tears of joy when I saw it was back in stock this year haha! I decided to buy it in navy to celebrate because I get so much use out of this cream one! It's definitely a bit pricier, but it's amazing quality and for how much I wear it I definitely recommend buying it. I found this cute tee on Etsy and I am really excited to wear it to a game! It would be super cute tied in a knot over shorts too. You can always pair this look with some colored jewelry (like some statement earrings) to show off your school's colors!
xoxo,
Lauren Emily Lindmark
Copyright © 2017 dailydoseofcharm.com