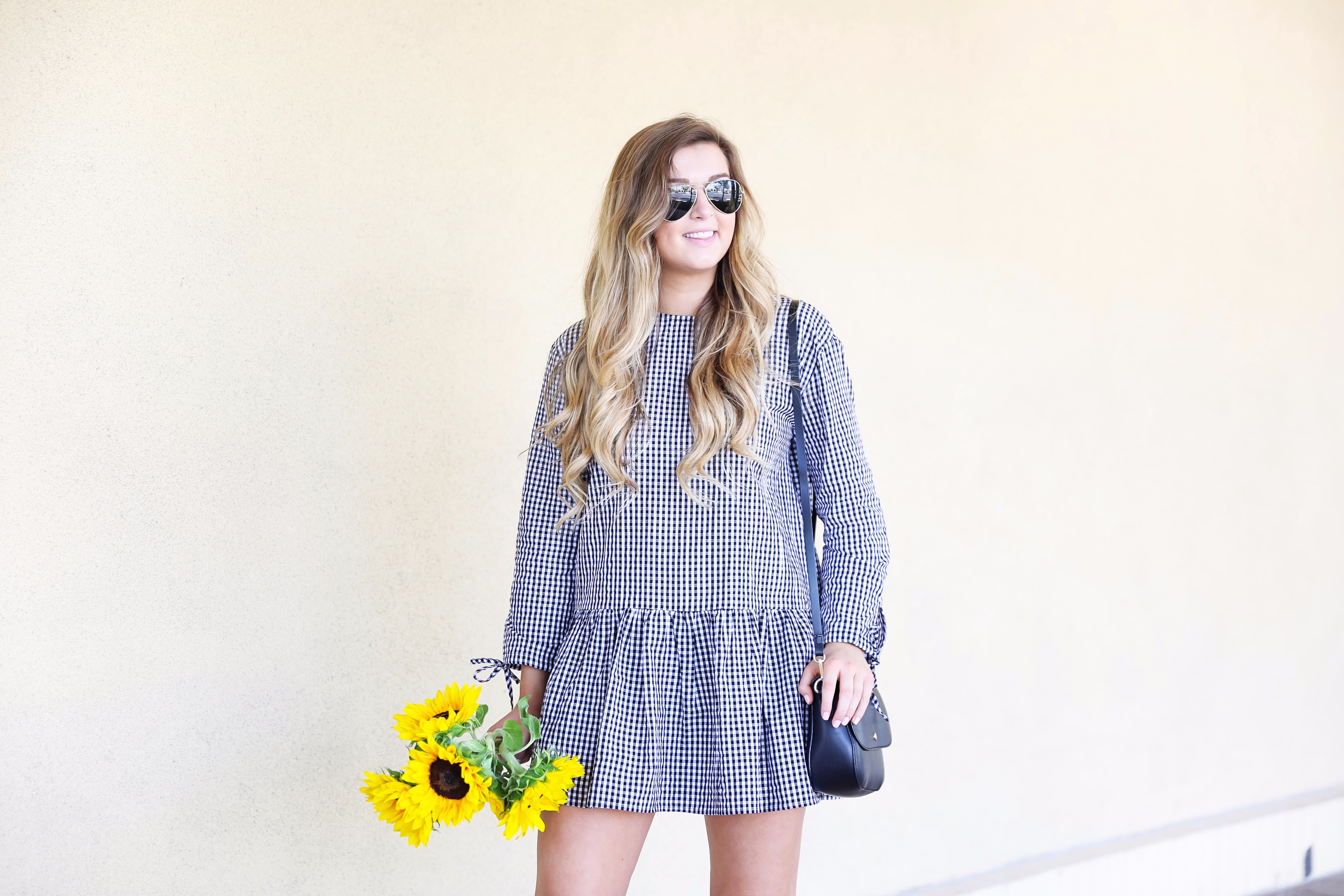 Sunflowers and Gingham | OOTD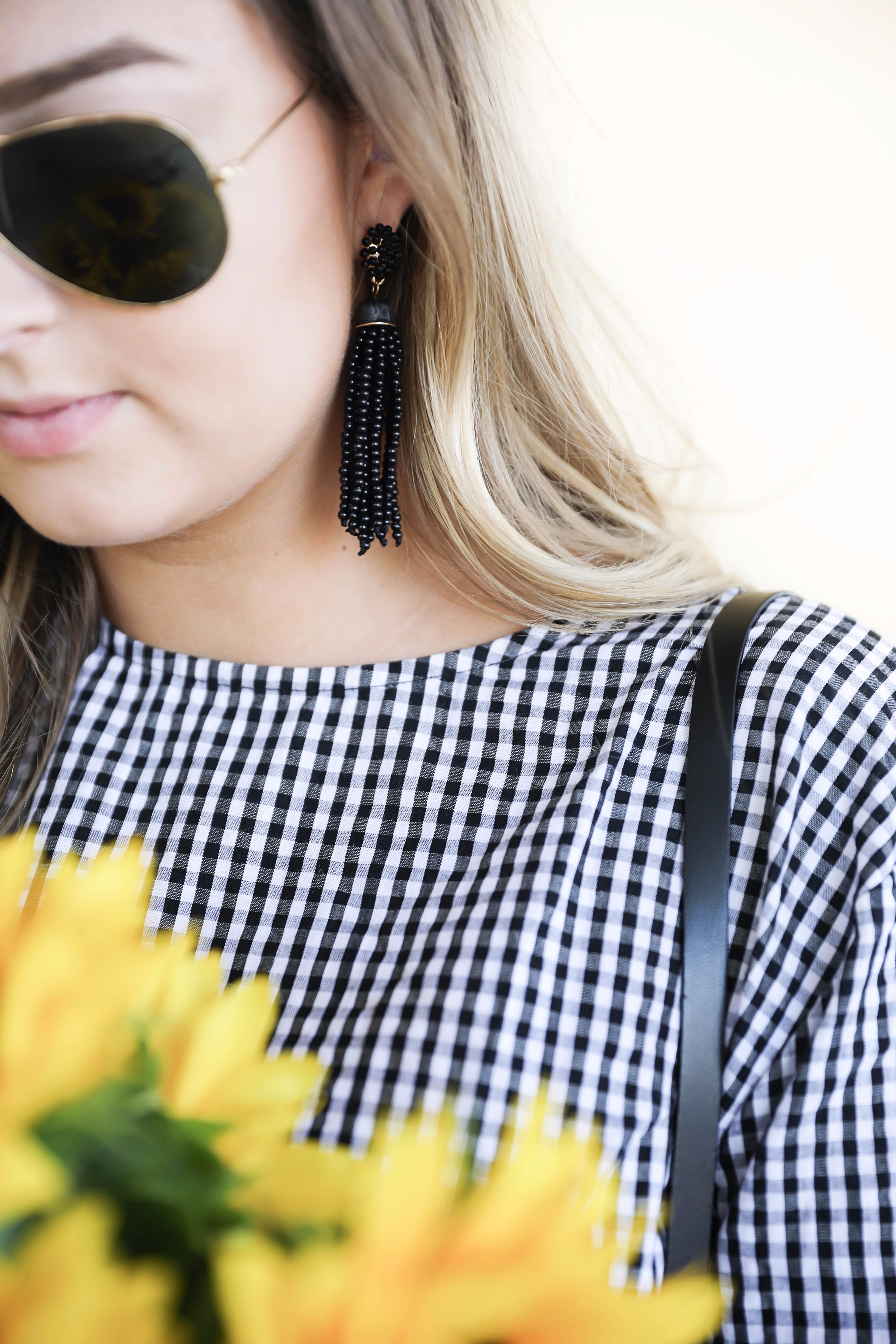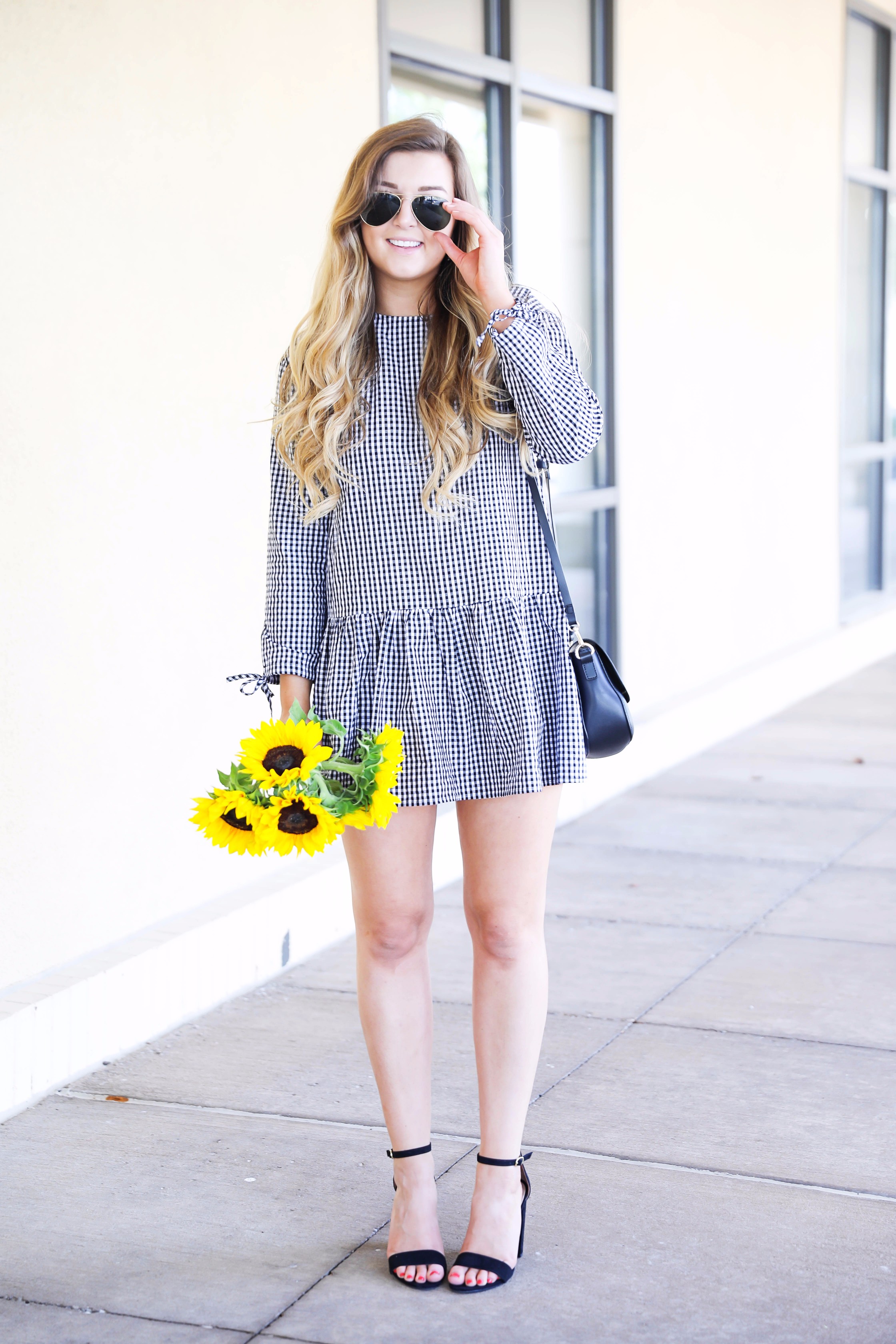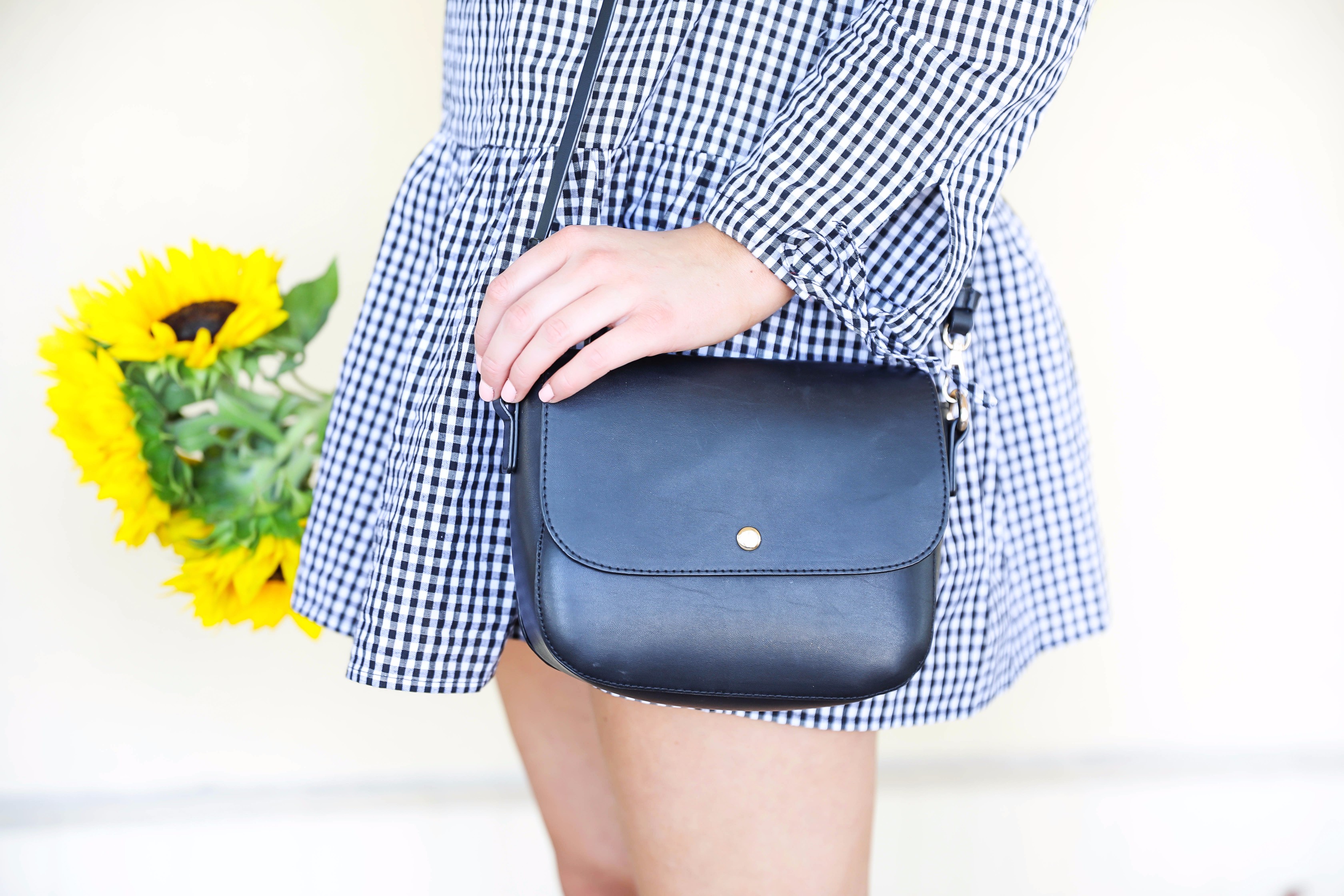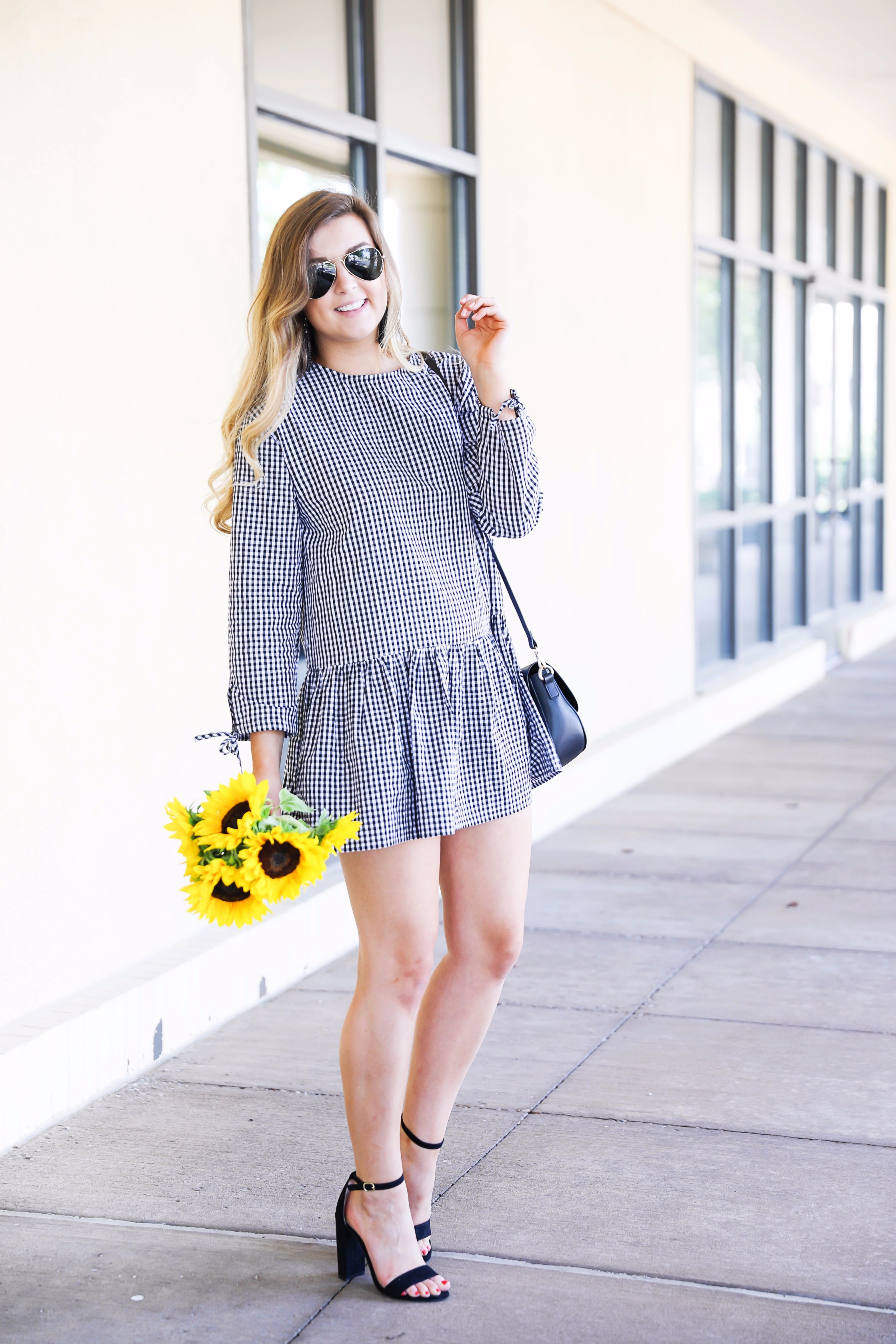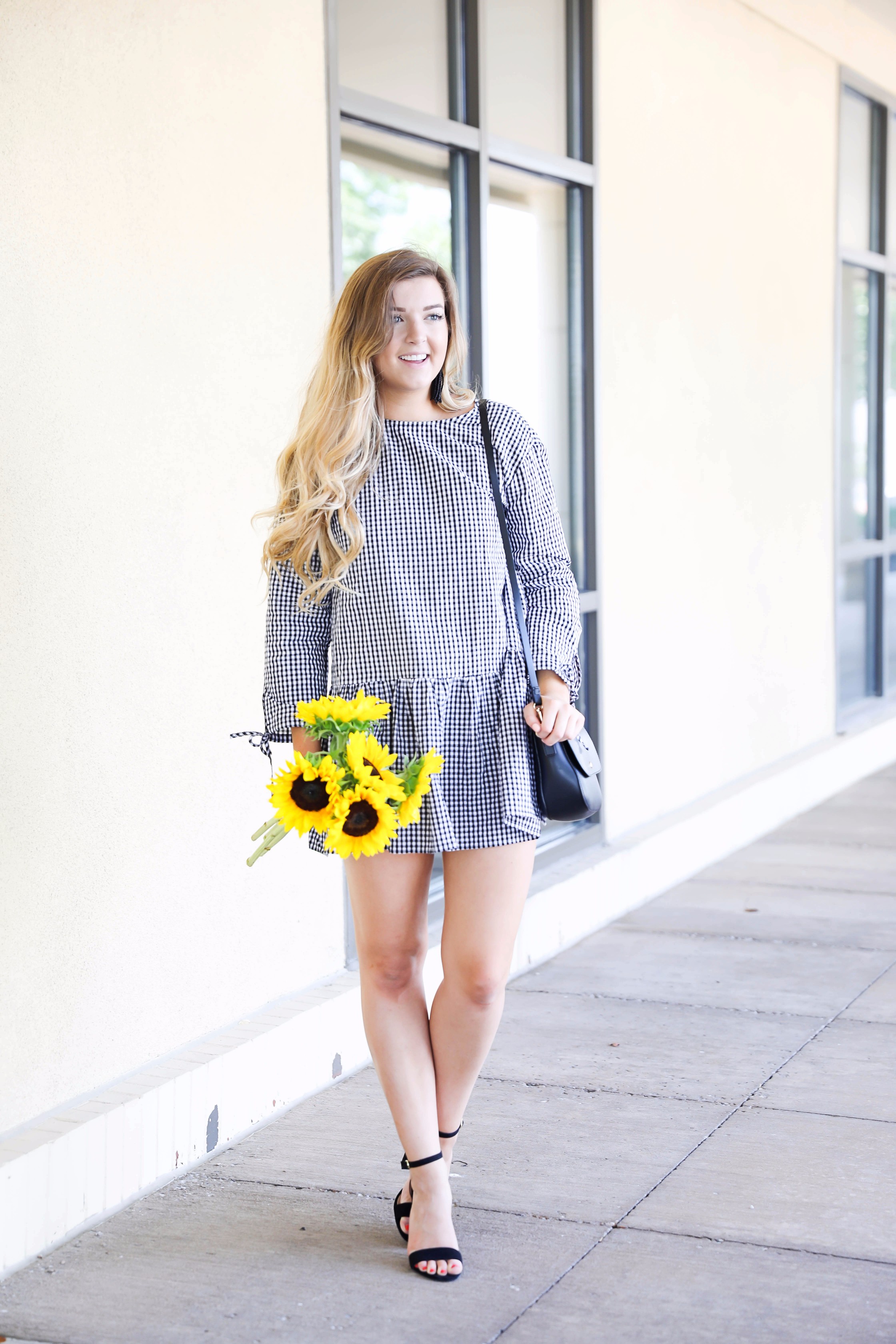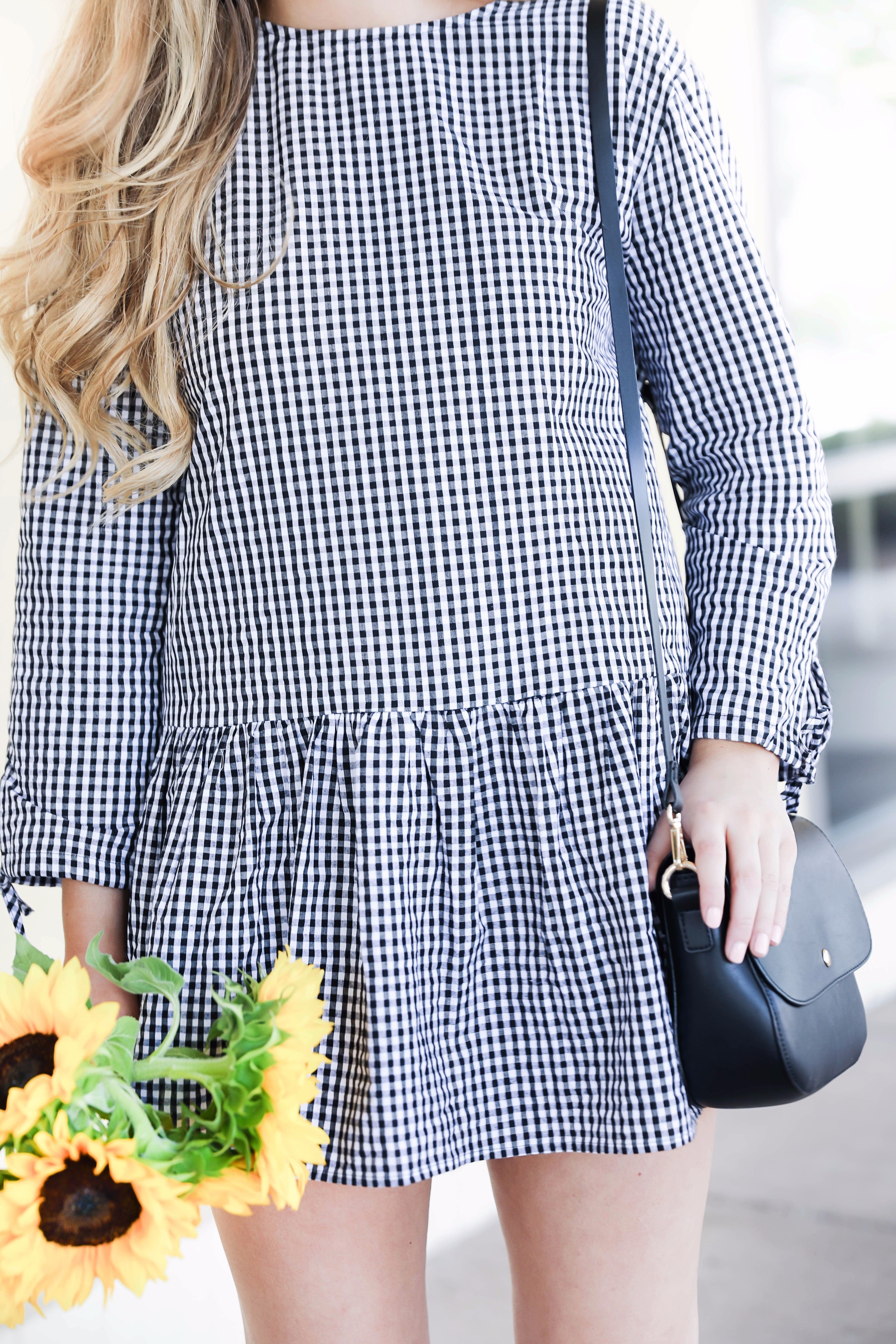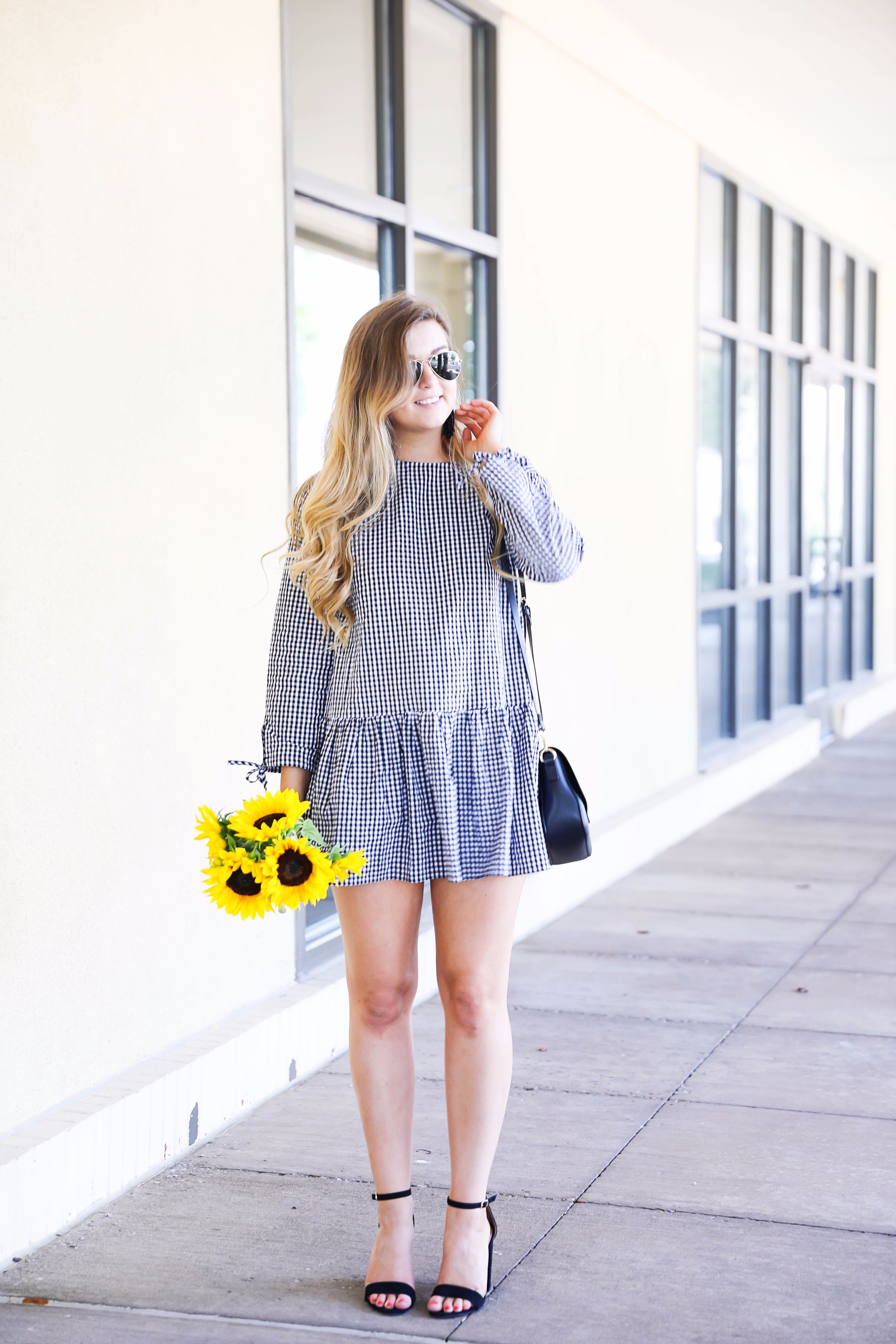 I am drawn to every outfit that is gingham print, I just think it's so cute! I know gingham is known as more of a "summer" print, but I think it also looks so cute in the fall! The other day when I shot this look I was on my way to go pick up some flowers when my mom called and told me she just bought these pretty sunflowers! How perfect are they with this look?! Sunflowers are so pretty in August. Like I said in yesterday's post, don't you wish that flowers could be a real, normal, every-day accessory? They make every outfit so cute! I love being a fashion blogger haha!
I paired this dress with my favorite cross-body that I got at the beginning of the summer, I found two really similar ones that are super cute and not too expensive at all! Also, these earrings are only $8 and look just like the Baublebar ones that are in right now! Score! Yesterday's outfit showed how I wear drop waist dresses casually, but this one is my dressed up version! I have become obsessed with drop was it dresses because they are so feminine and cute!
In other news, last night my big sis called me and told me she got nominated as homecoming queen at her school and I couldn't be more excited for her! I seriously started crying when she told me haha! I am so proud, she is also president of her sorority this year and is about to start student teaching soon – she works so hard and I am so excited to see what's to come for her! I'm a proud little sis 🙂
So happy that it's Thursday! This has been such a long week and I need to the weekend to catch up on some stuff! What are y'all doing this weekend?!
xoxo,
Lauren Emily Lindmark
Copyright © 2017 dailydoseofcharm.com