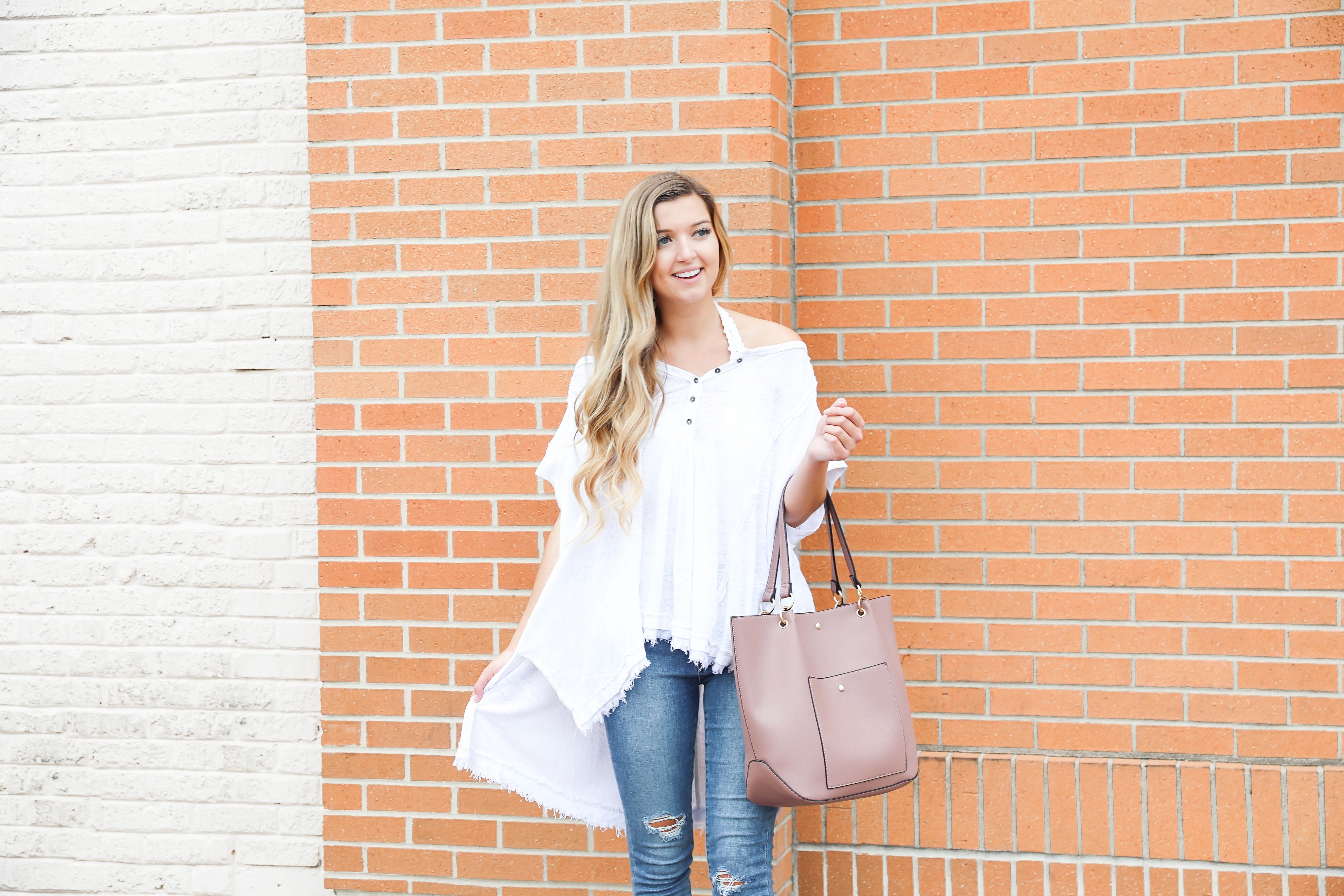 Back to School Outfit Idea | OOTD + What Back to School Posts Do You Want to See?
I can't believe I really just typed the words "back to school…" *cringe* I do not want summer to end, seriously where did the time go?! I am excited for fall, sweaters, pumpkin candles, and cool air though! While I was editing these photos I just kept thinking how "back to school" this outfit is. From the jeans, to the cute sandals, and the tote! This is so something I will be wearing in the fall.  That leads me to a question, what back to school posts are you interested in? Here are some of my ideas that I am planning on:
Coming Soon…
– 20 Back to School Items Under $20
– Back to School Hairstyles
– Cute Back to School Supplies
– Moving Vlogs and Posts
– Dorm Room / Apartment Decor
Let me know if you want to see anything else! I am super excited for what's ahead! I don't move into my new apartment until September 1st, so I am a little behind on the decor posts. I will try to get those up soon!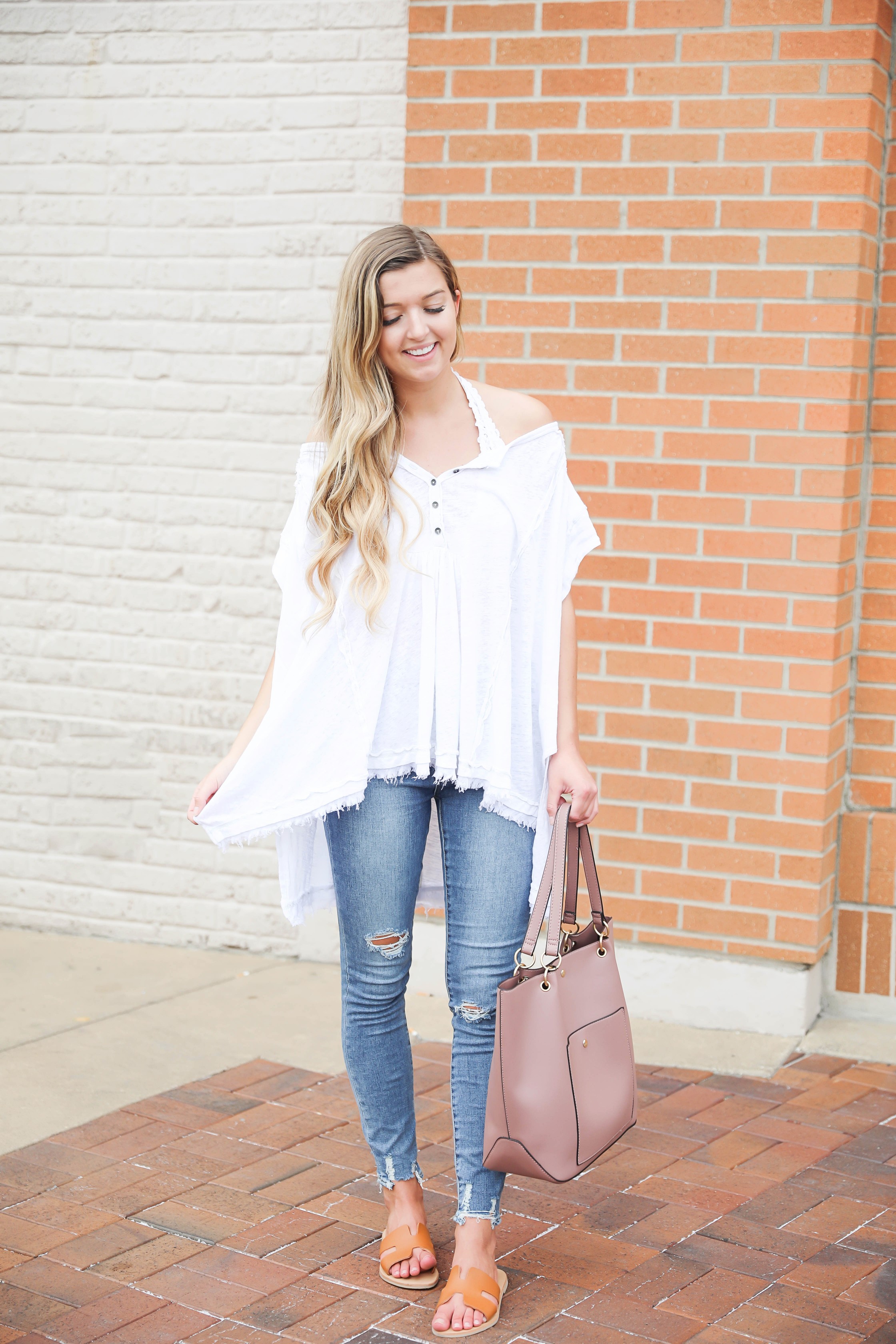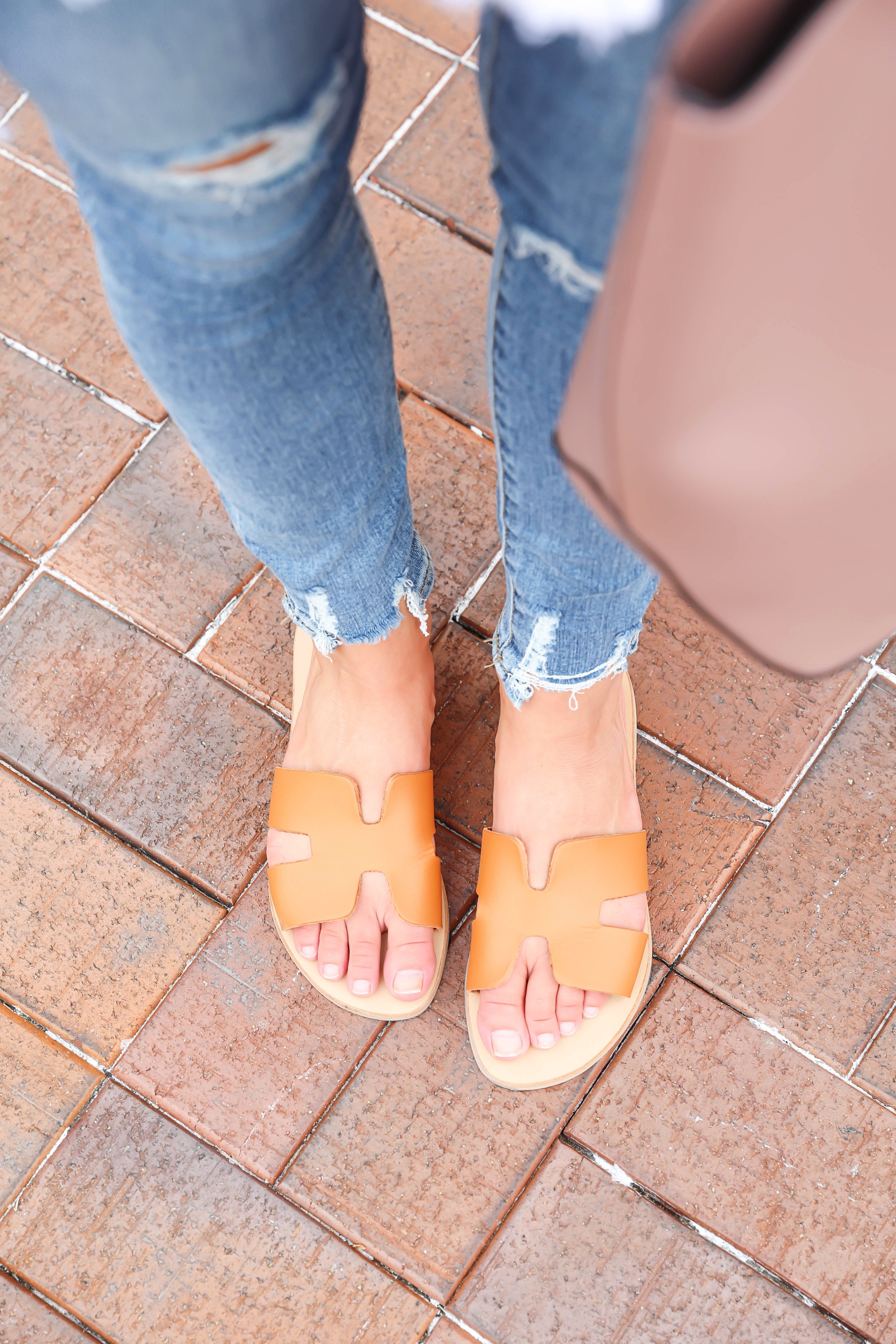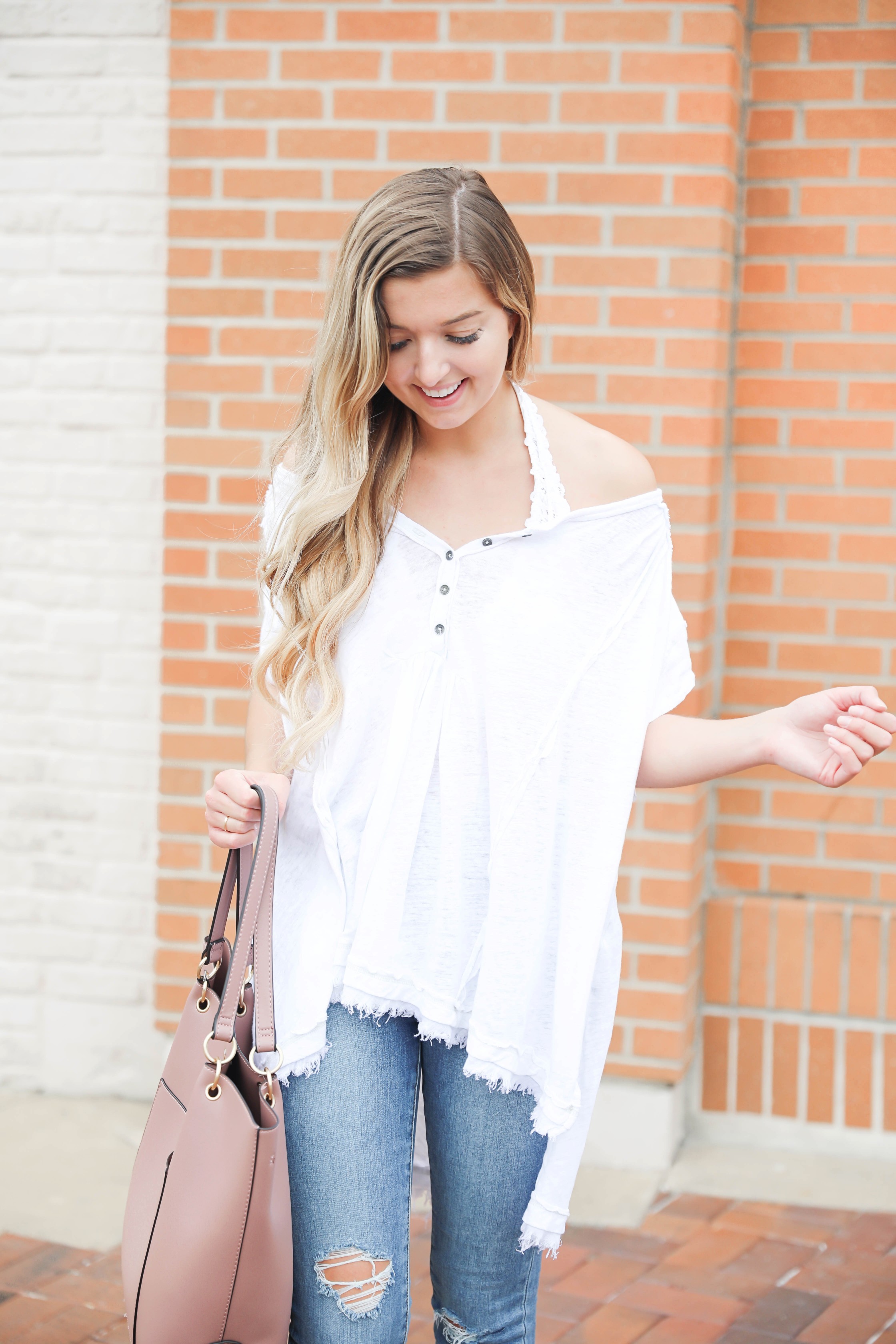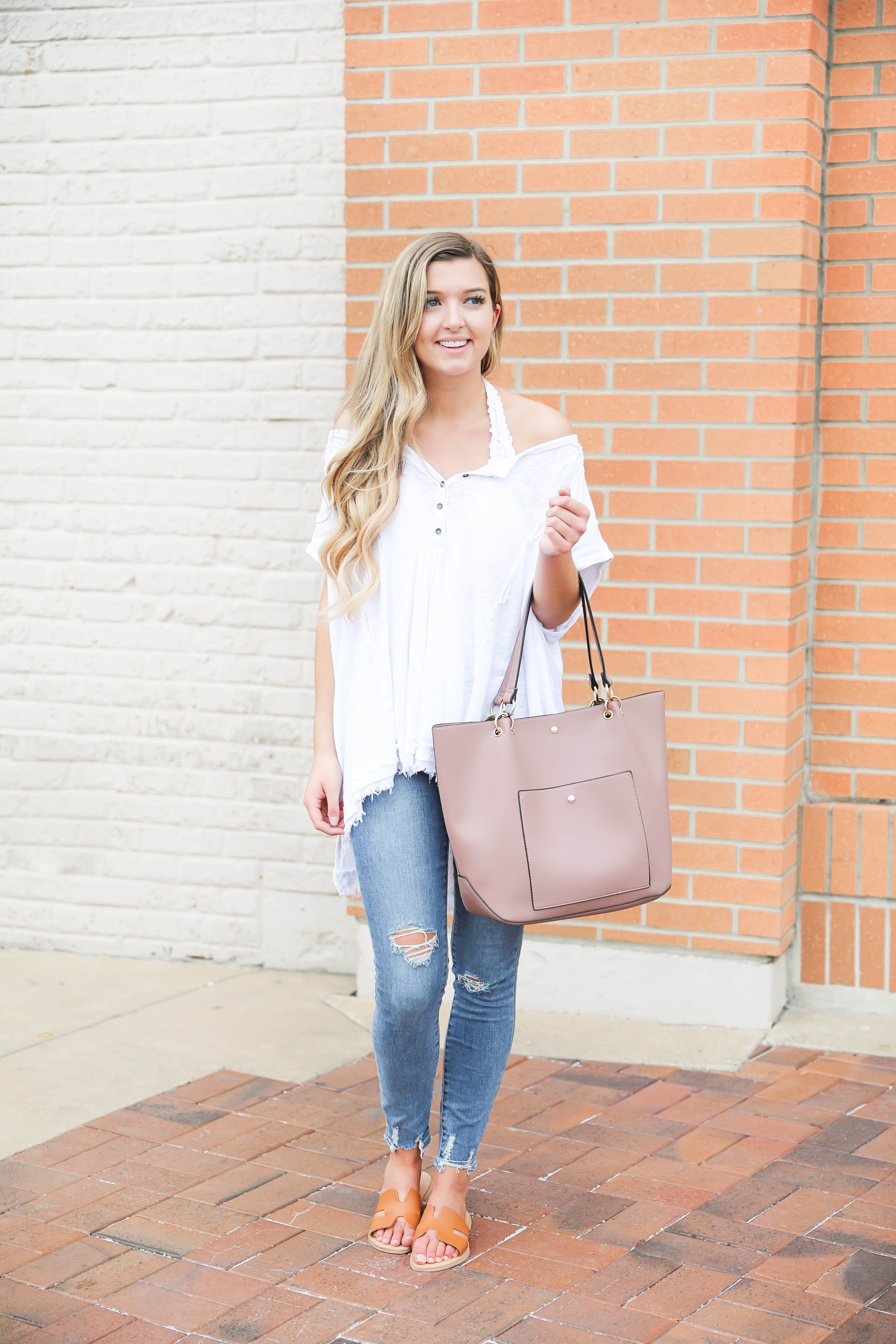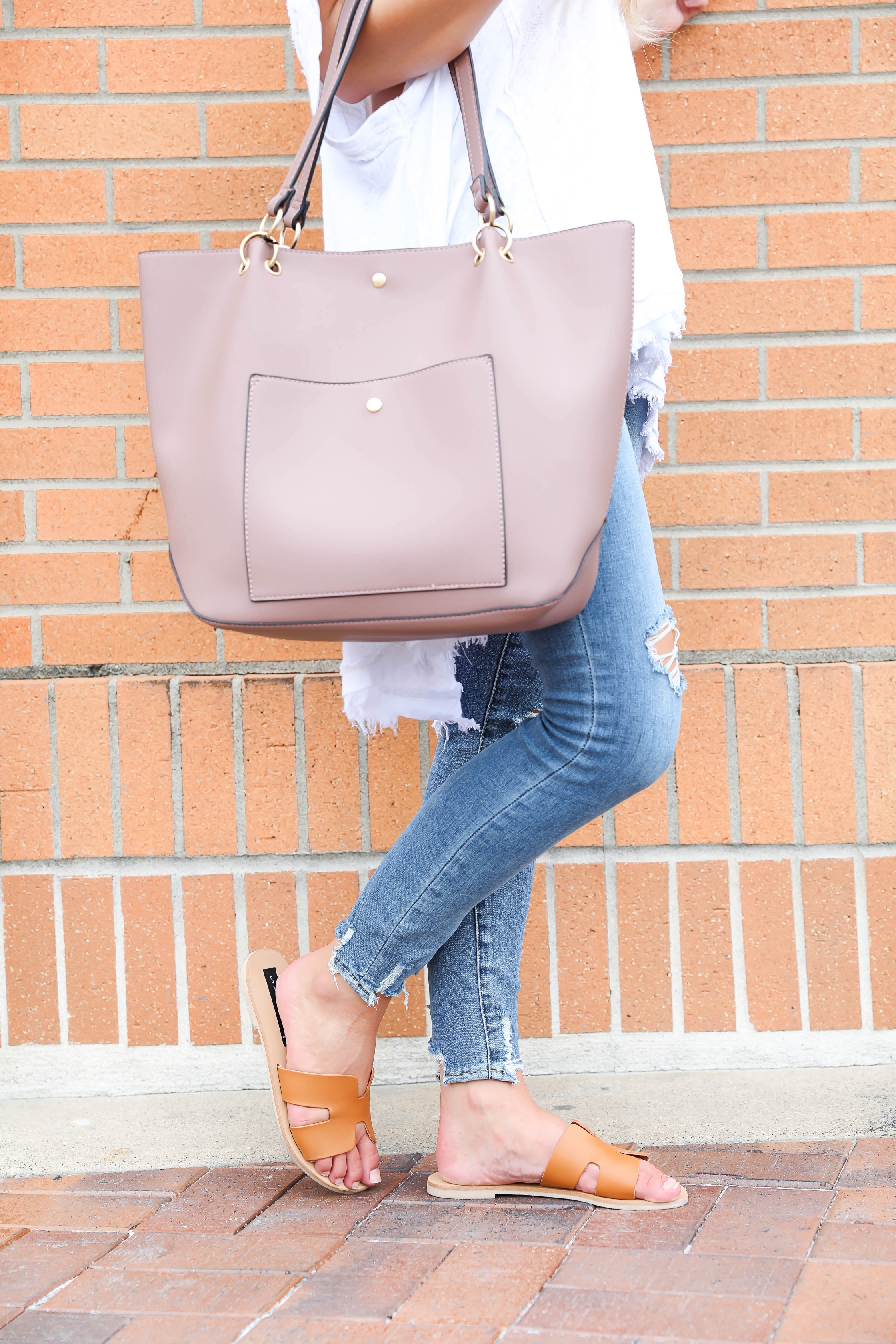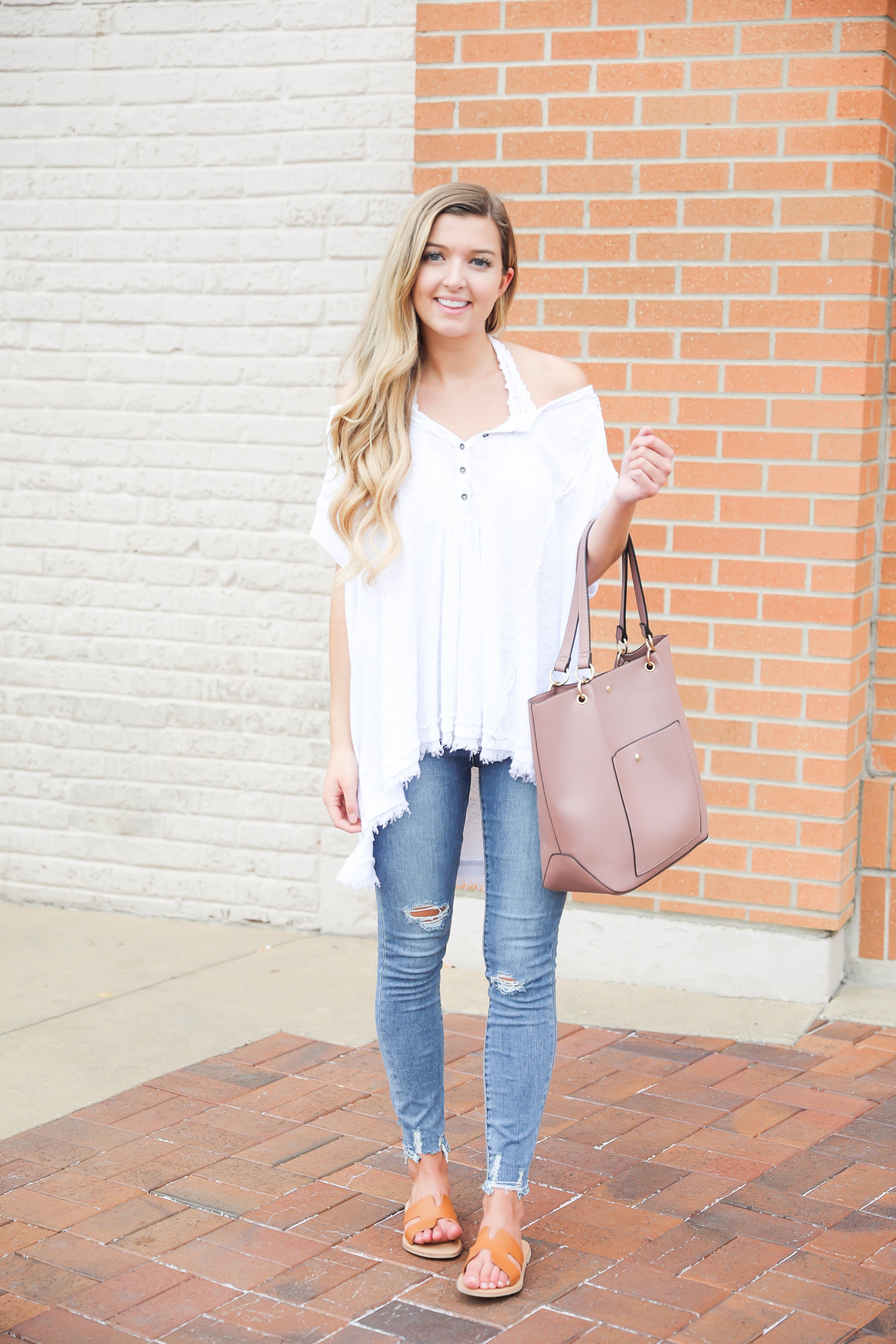 I am writing this on Thursday night and y'all – I am SO ready for my evening! I spent my day finishing up my online classes and working a little, and tonight I am going to open up a bottle of wine, make homemade pizza, and tidy my room! I AM SO EXCITED haha! I know it seems so adult and lame, but I have been with people every night for the last week and I am excited to have a night in alone. I'm so introverted that I really need it. I made some homemade dough earlier that has been rising, it's by Pioneer Woman and it's always super good! I just top mine with pizza sauce and pepperoni because I am lactose intolerant and like it simple. I also want to make brownies, but since it's just me here I am afraid I will eat the whole pan haha!
Now a quick chat about this outfit. I bought this super cute flowy top the other day, I am a sucker for flowy tops! This one comes in a few colors. I paired it with a bralette and my Articles of Society jeans from Nordstrom. Anyways, I hope you guys are having a great week, happy weekend!
xoxo,
Lauren Emily Lindmark
Copyright © 2018 dailydoseofcharm.com