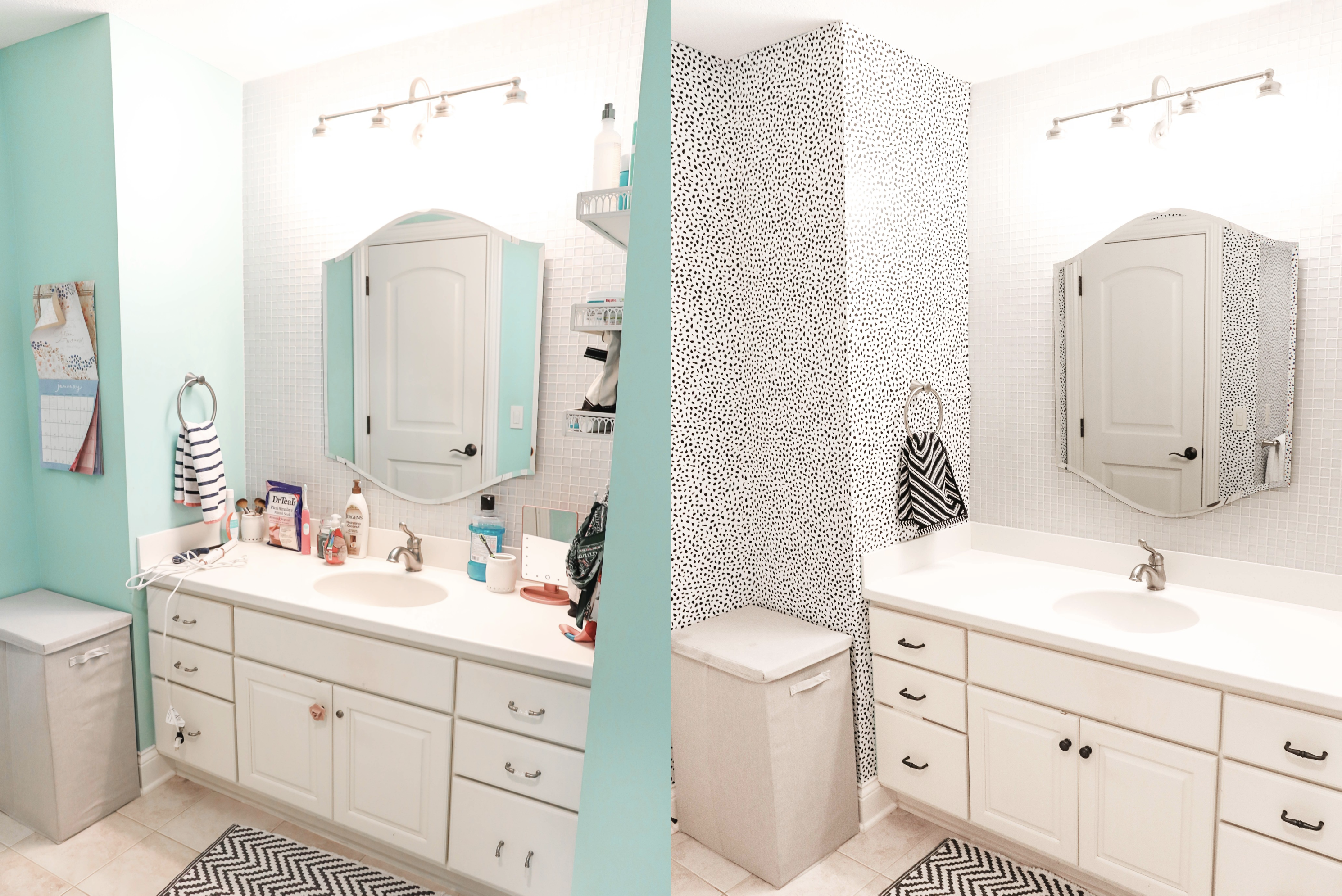 Bathroom Transformation | New Wallpaper + Before & After Photos
HAPPY MONDAY! The post you have all been waiting for, my bathroom transformation! If you have been following me on Instagram you would have seen all my stories of me putting up my wallpaper and putting together my cabinet. It took a bit longer than planned, but thanks to the help of my boyfriend and a few extra hours – it's done! I still want to buy a few more things, maybe some new towels, a print above my toilet, and hand soap containers. However, it's mostly done! I am so excited for you guys to see all of it! I will link all the items shown at the bottom of this post if you want to shop.
The before photos were definitely not pretty… I hated this blue color. My bathroom had been this color since I was in middle school which is crazy it took me this long to change it! It almost looked yellowy and made the lighting in my bathroom horrible. My bathroom was also littered with the most random decor and my shelves were over crowded with products I didn't use. Not to mention the door to my cabinet had to be closed for the cabinet to stand up right haha!
Check out the before photos then scroll down for the after!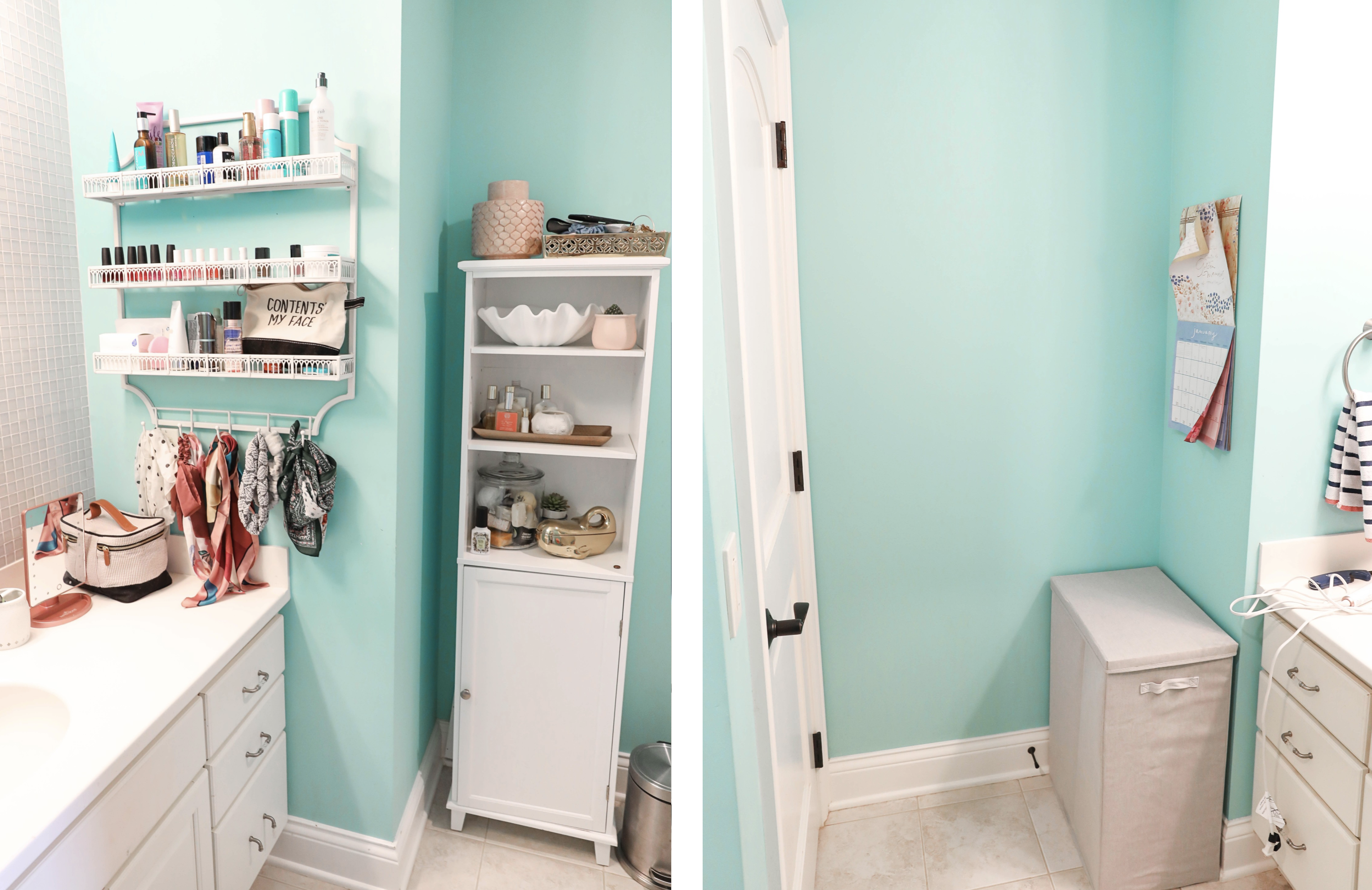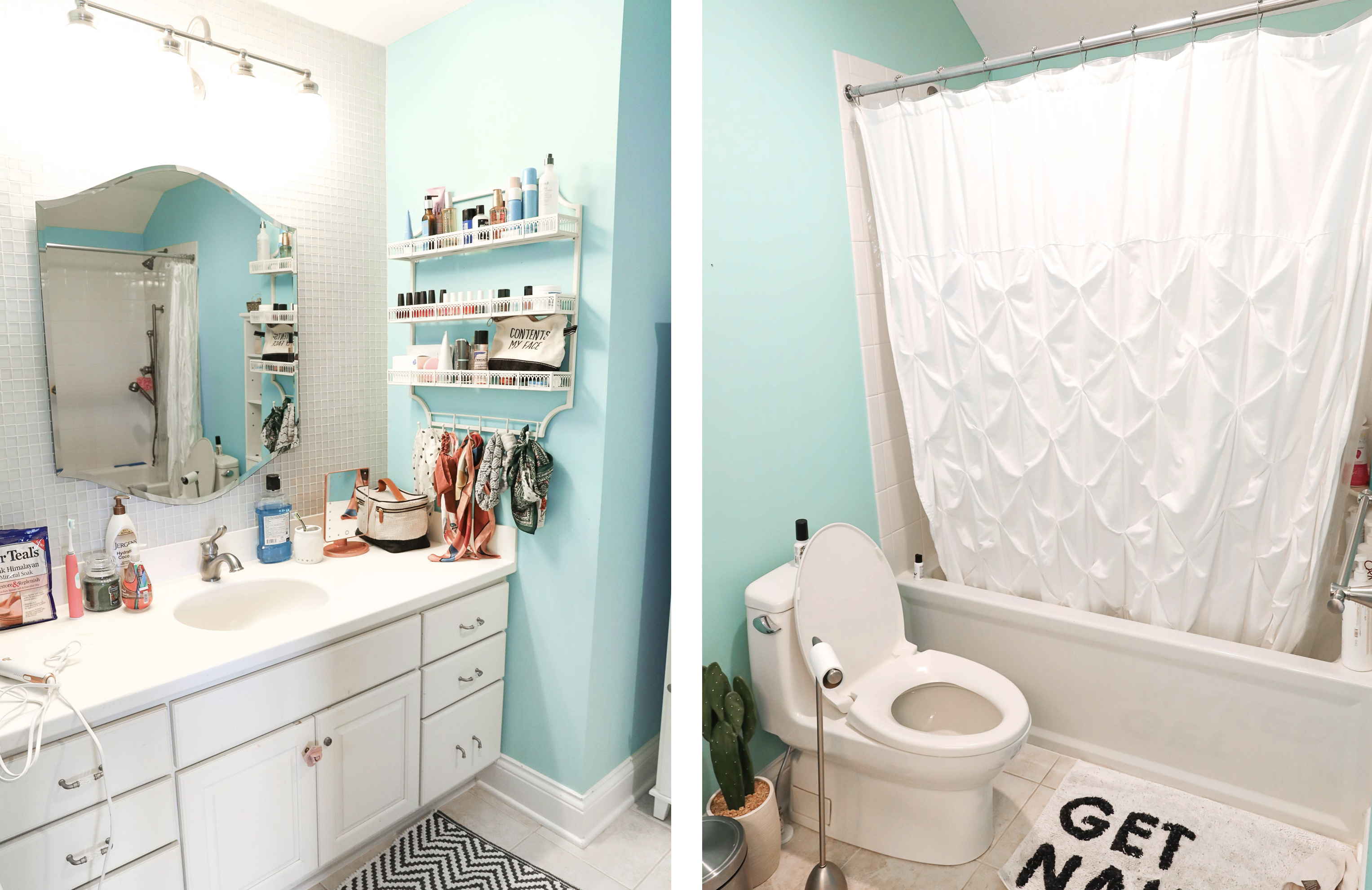 After
I am not going to lie, this wallpaper was a pain in the a** to put up part of the time. The long walls were easy, but the corners had me very frustrated. My biggest tip: do not do it alone! If I had an extra set of hands it would have been way easier! I want to make a video soon with my tips though, so let me know what you think! My other biggest tip I need to mention though is buy more wallpaper than you need. You can return what you don't use, but better safe that sorry! I bought mine from Target and you have to make sure you buy them all with the same "Lot Number" to ensure all the cut and color matches. It shows you the lot number on the bottom! I made the mistake of buying one roll at my local Target then ordering the rest online. They didn't end up matching so I had to cover it up!
I wanted my bathroom to be way less cluttered by the end of this transformation. I decided to buy a bigger cabinet with room for more towels and kept the shelves really simple. I love the glass jars for Q-tips, cotton balls, and bath salts. I bought the cutest little silver scoop for the biggest one! I also got really cute wire baskets for my extra hand-towels and wash-cloths!
Side note, the wall organizer with my nail polish, my chevron bath mat/hand towel, and the pink vase are unfortunately sold out, but I will link some similar items below!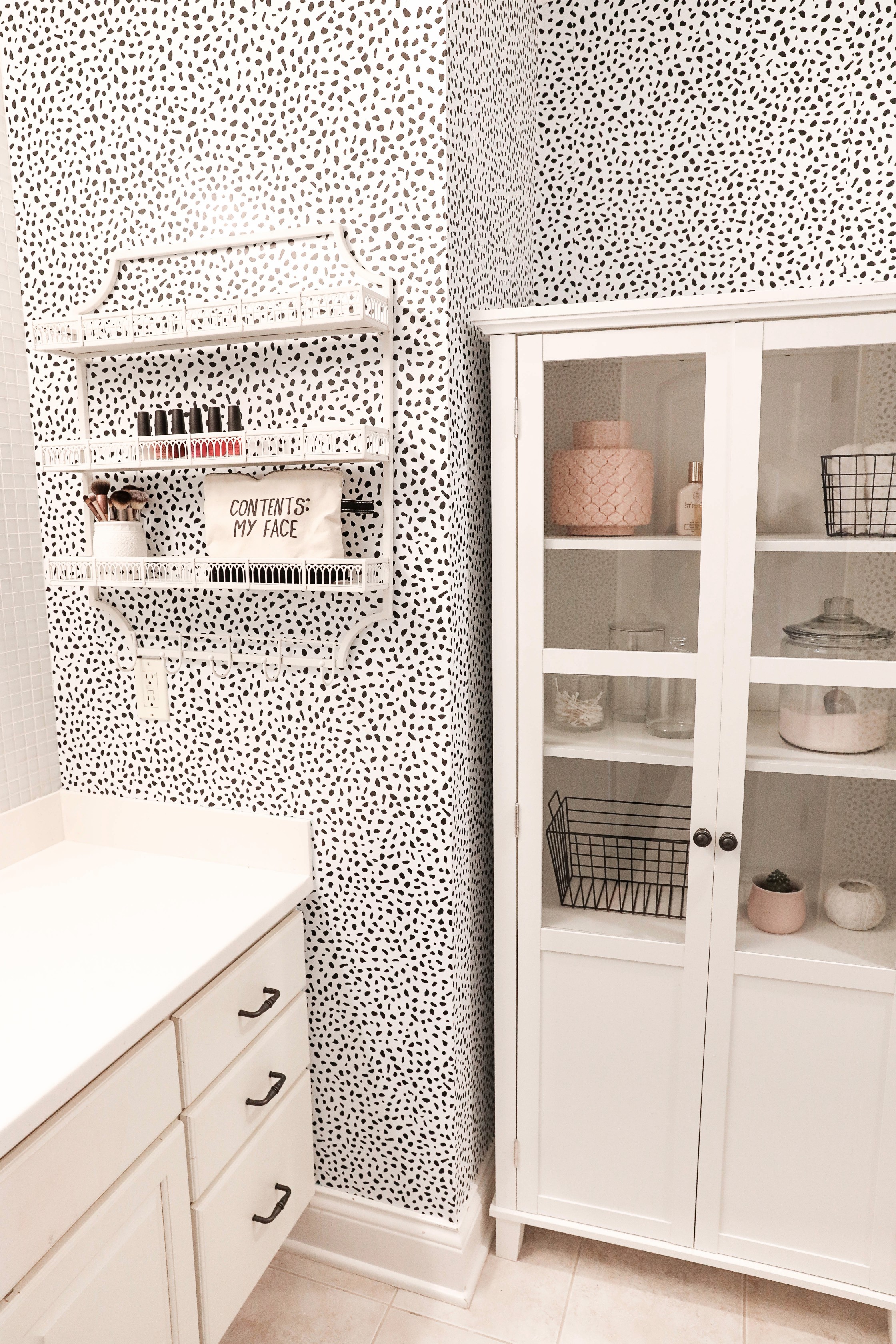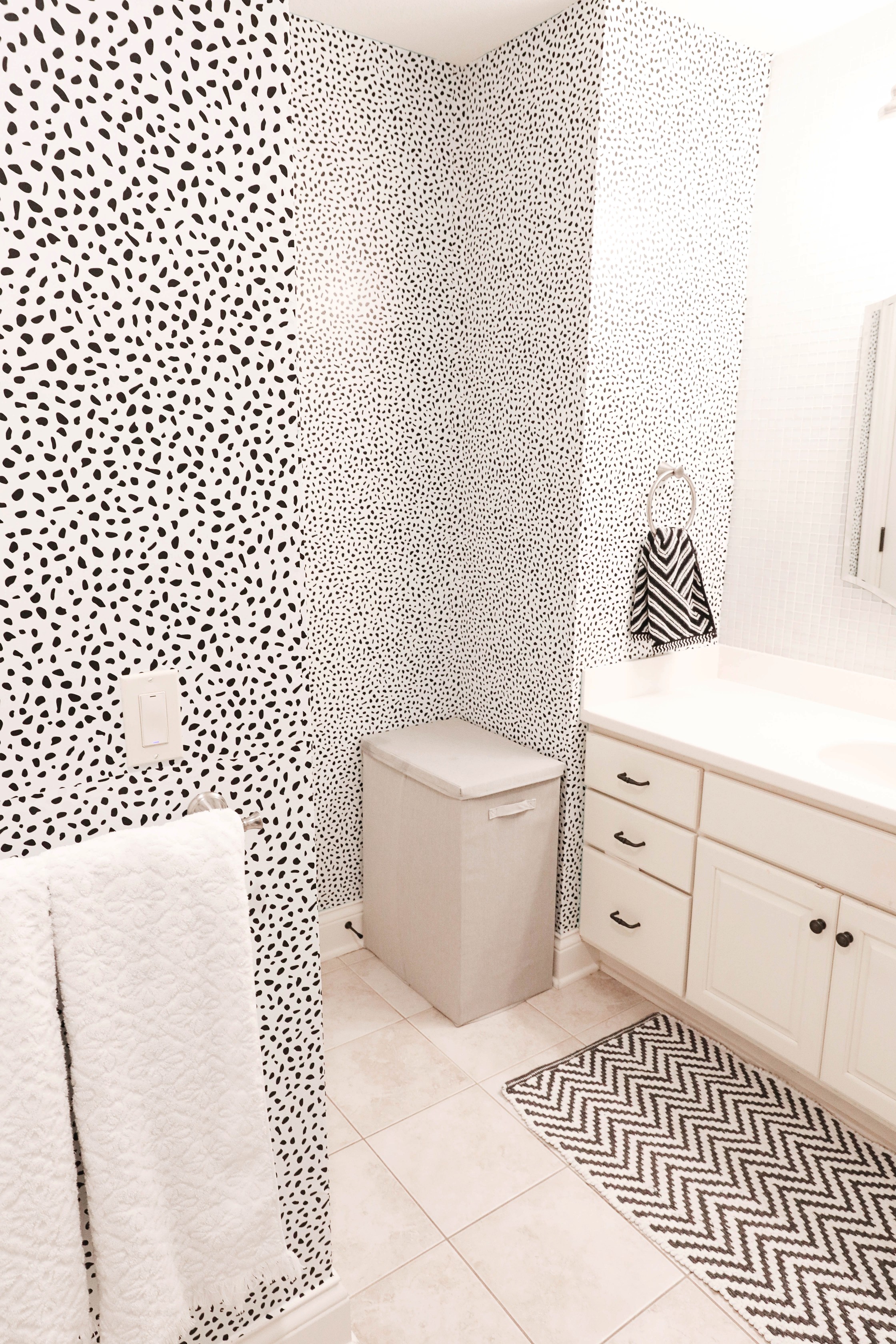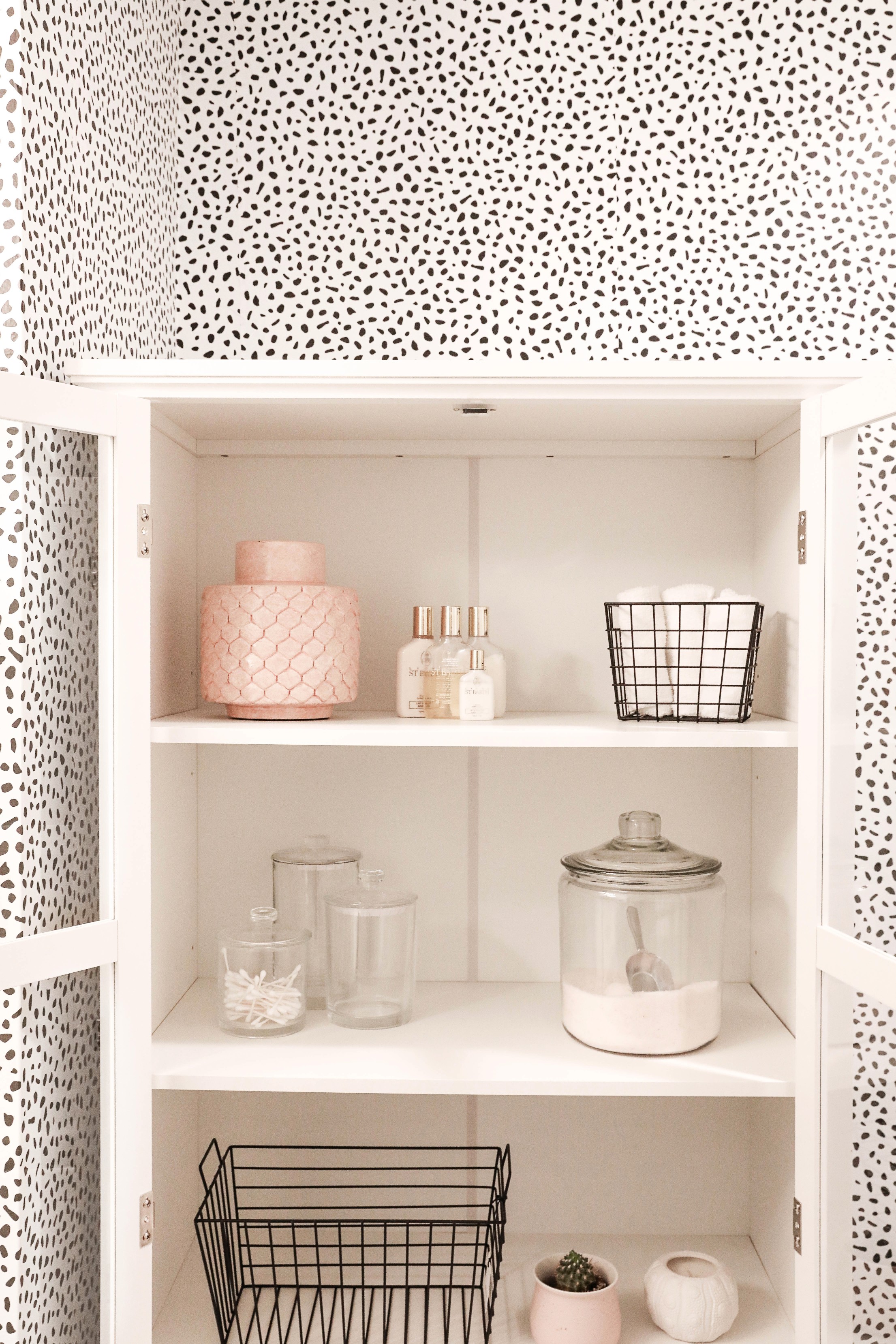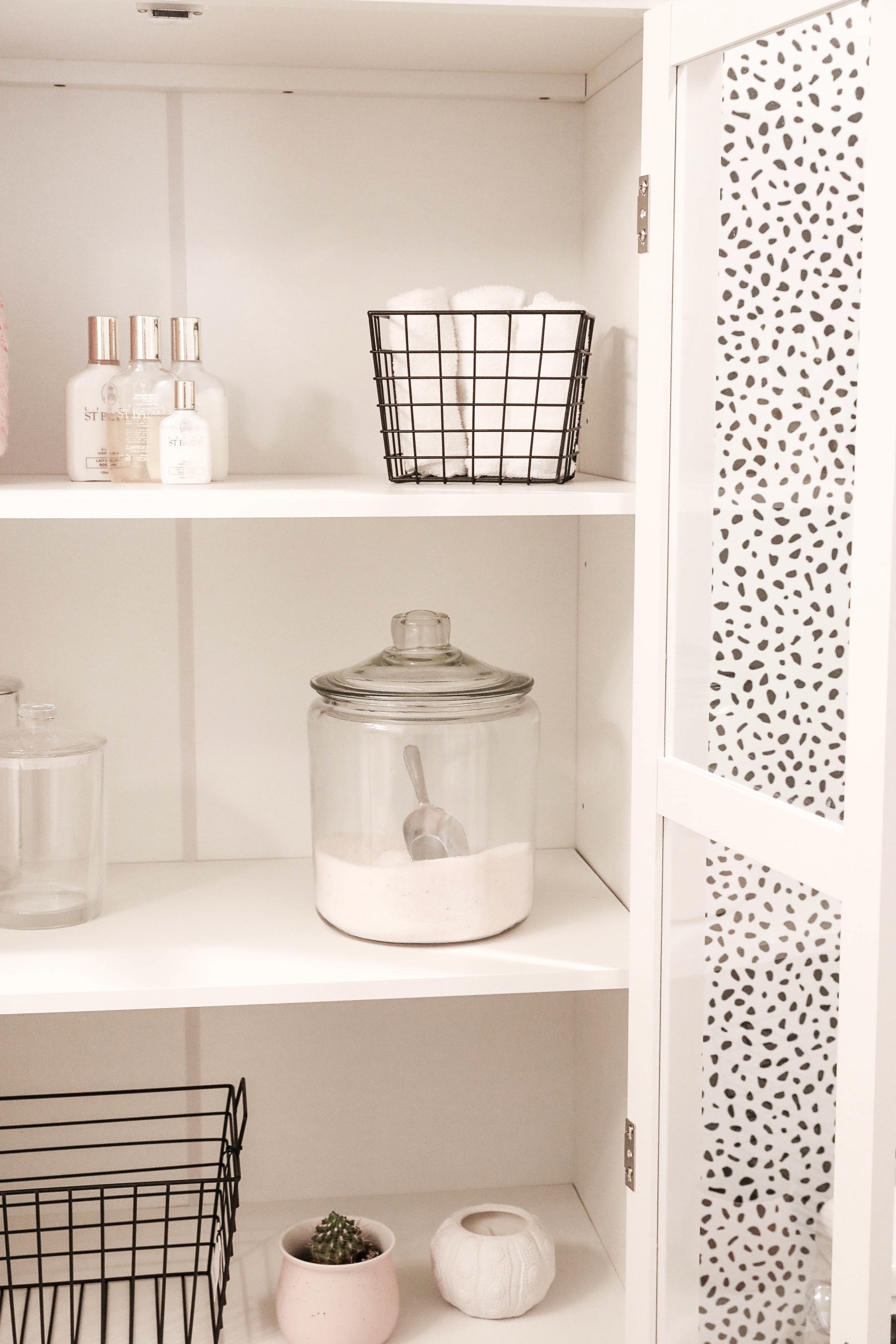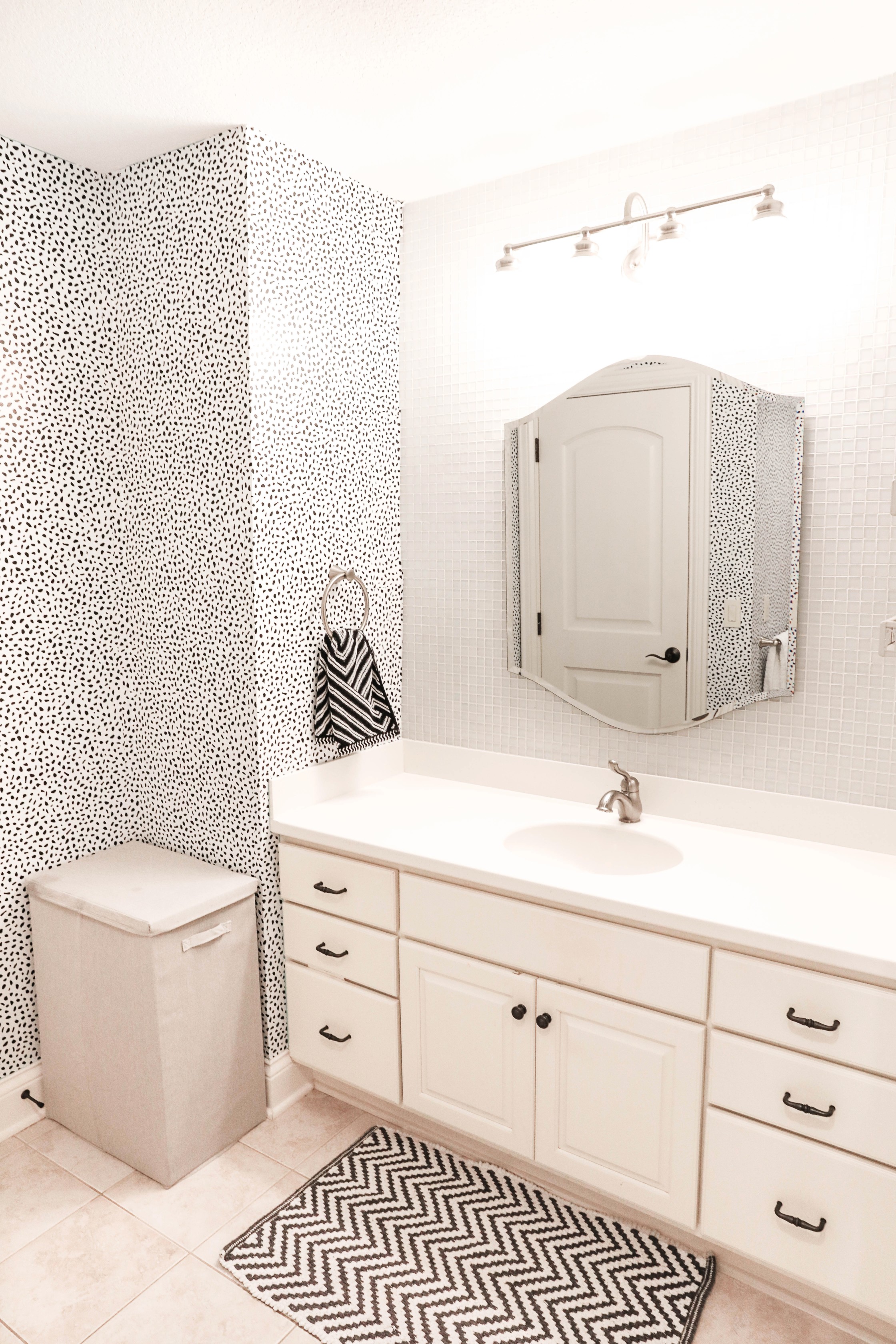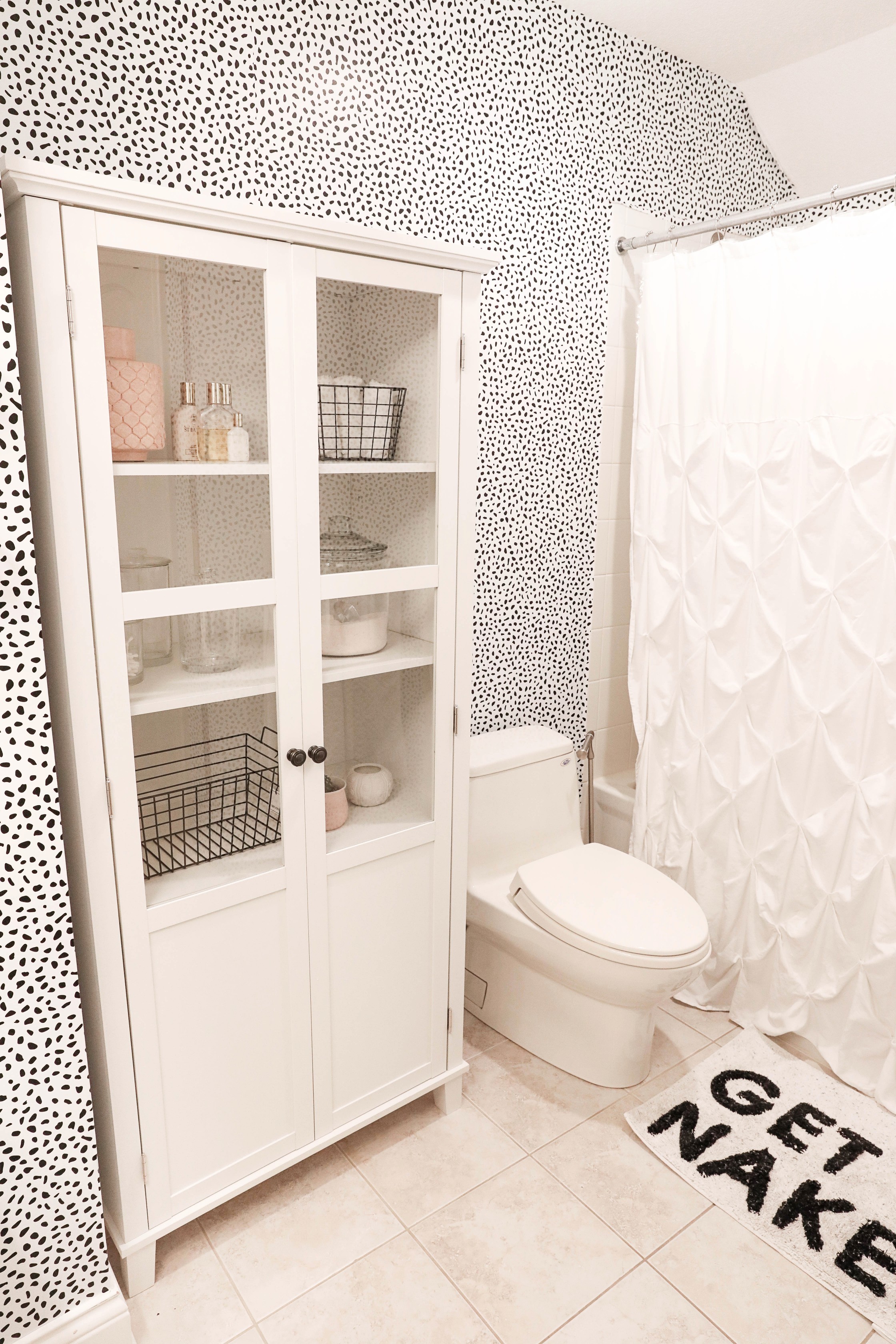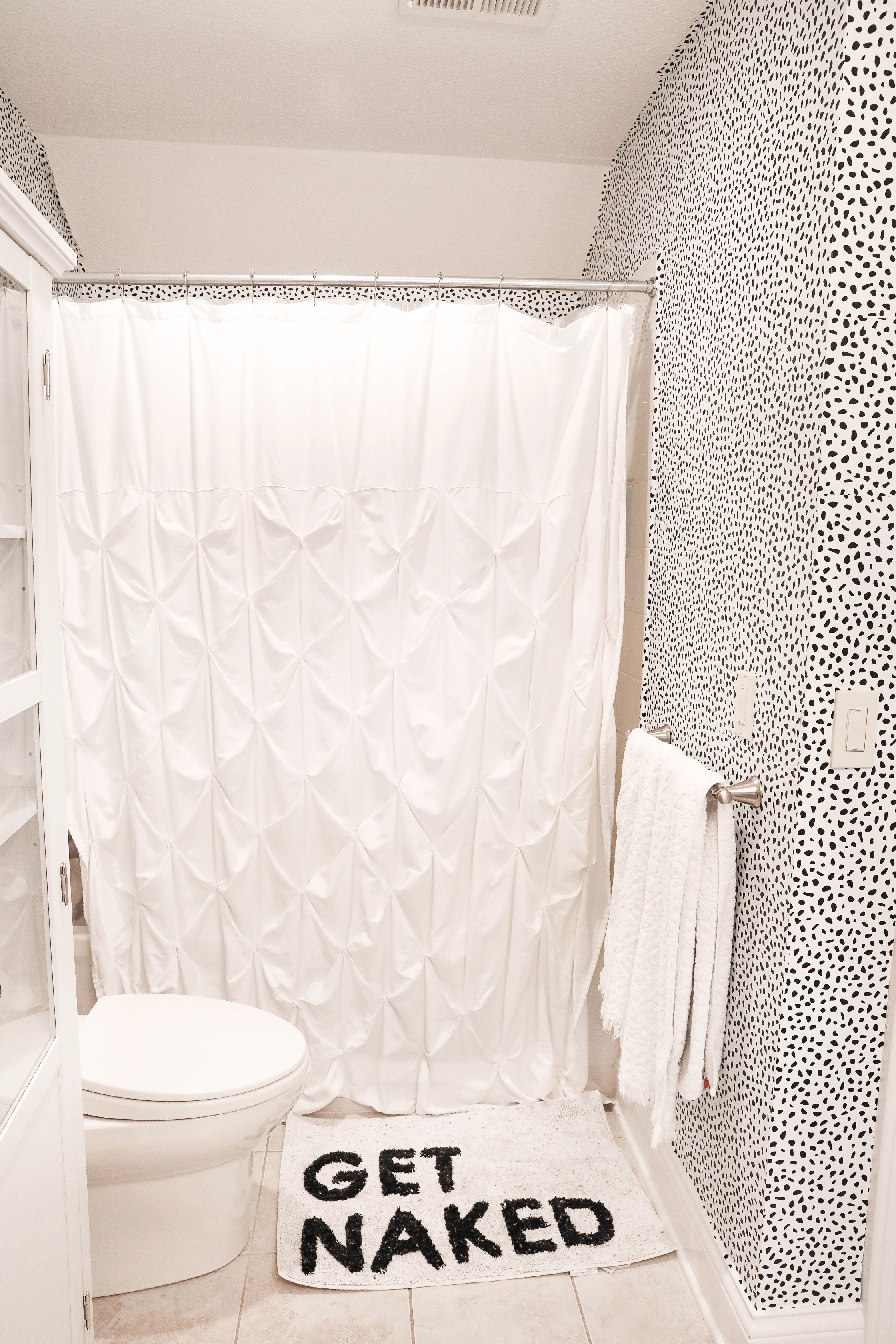 What do you guys think?! I hope you enjoyed this post, I worked really hard on it!
Shop this post!


xoxo,
Lauren Emily Lindmark
Copyright © 2019 dailydoseofcharm.com