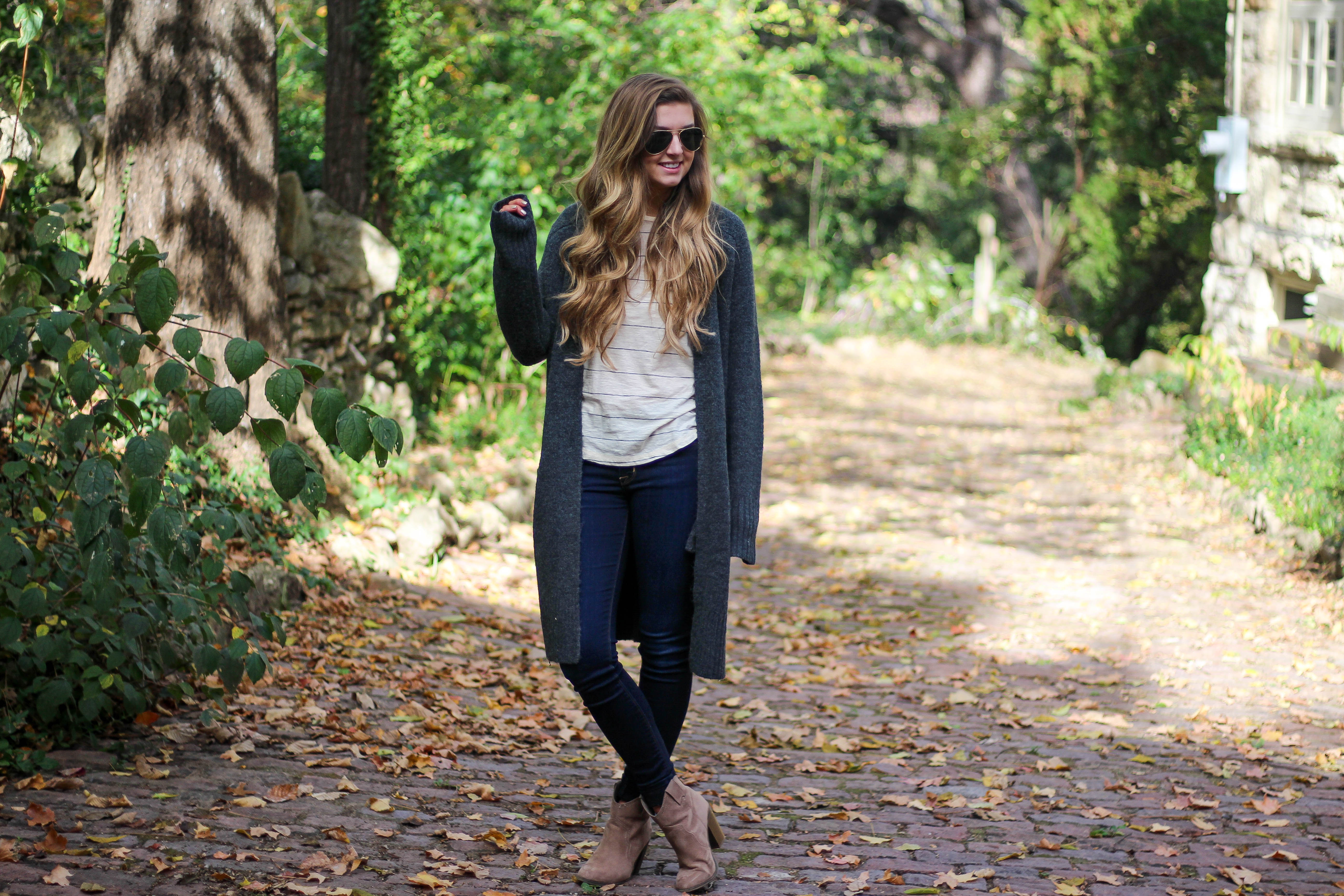 Be in the Moment | OOTD

It's official, I love long cardigans for this season! I've always been a fan of longer ones compared to the short ones, but nothing ever this long! I think they're so cute and really put your outfit together. This cardigan was only $30 so that makes it even better!
I decided to pair this cardigan with a simple striped top. One of the best things about cardigans (and sweaters) for fall and winter is they're so simple to throw on, but also look like you tried! I'll link a few more long cardigans at the end of this post that you should definitely check out!
The other day when these pictures were taken my family and I were going to Sunday Brunch down in Westport, MO and we had some time to kill so we went by the artist Thomas Hart Benton's old home and it was so beautiful! He had a gorgeous terrace in the back of his property with so much greenery. His home has been turned into a museum to showcase his art and it was cool to walk through.
This was especially special for my dad to see because his older brother was a fan of Hart Benton's art and owned a few paintings. This last weekend marked 6 years since my uncle has passed. Not trying to turn this post sad, but there's something so comforting when he randomly pops up in our memories and seems to be leading us. I definitely think we went by that artist's home for a reason!
More Long Cardigans:
xoxo,
Lauren Emily Lindmark
Copyright © 2016 dailydoseofcharm.com