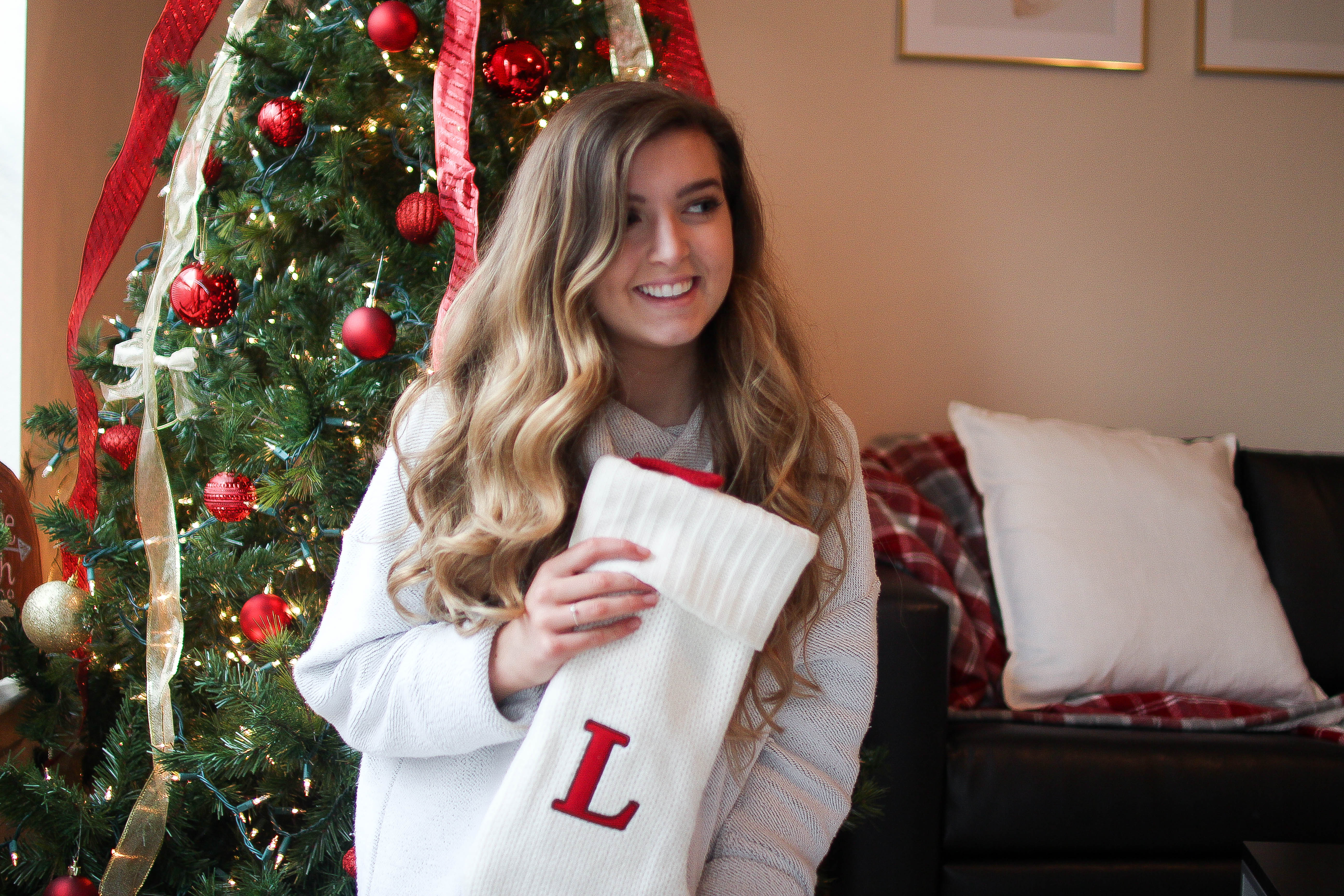 ULTIMATE Holiday Gift Guide | For Him & Her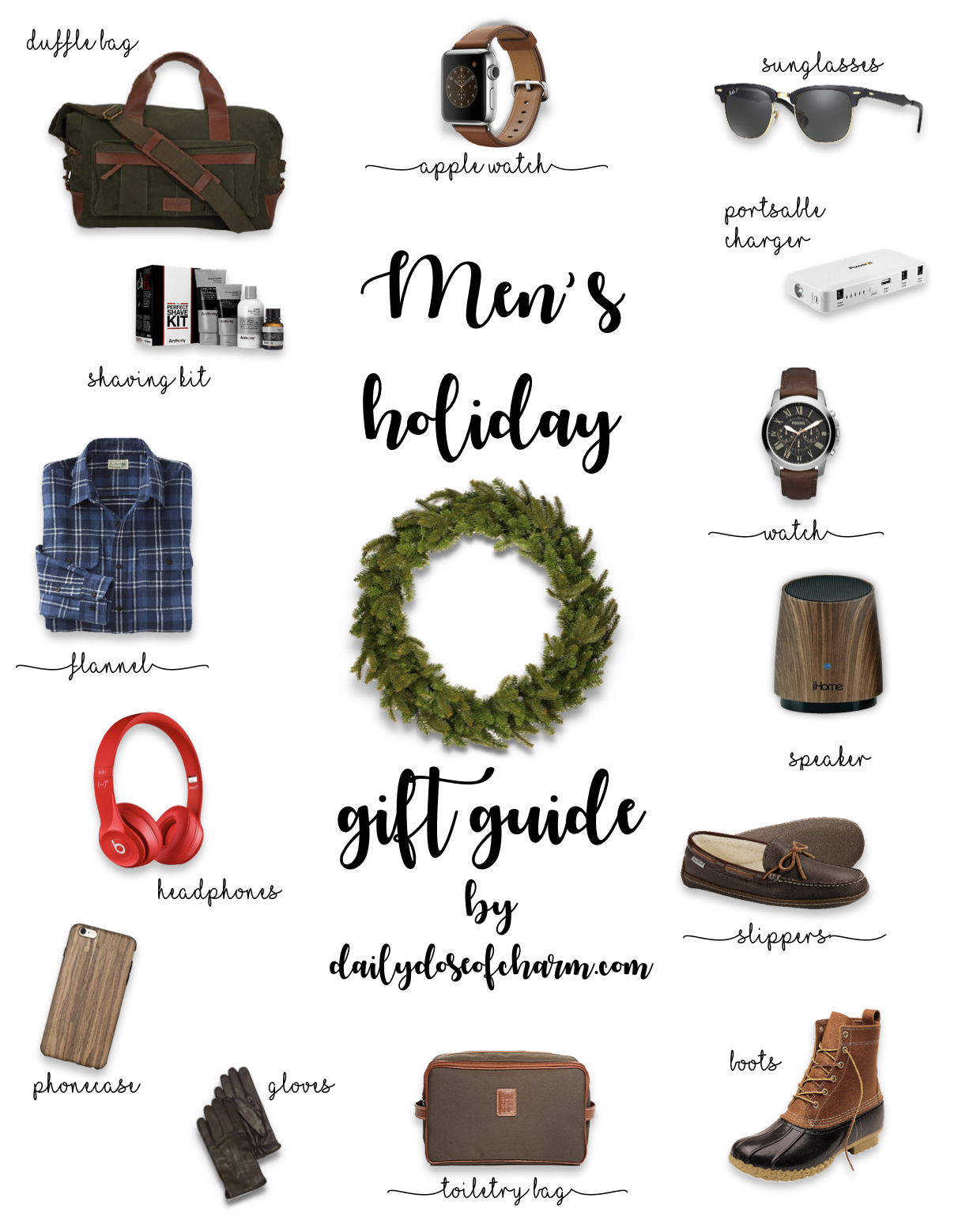 Shopping for men can be a little difficult. As a girl it's easier to shop for people I'm similar to (AKA other girls), so picking out gifts for my dad or boyfriend is sometimes a struggle. Luckily for you, I put together this ultimate gift guide with plenty of ideas! I will probably choose things off this list to get my dad and boyfriend this year. I think the easiest thing to buy is technology such as headphones. That's an easy gift that you know they will love and use! You can also look into phone cases, speakers, or portable chargers!
Another easy gift for guys is watches! I have given my boyfriend two watches (most recently was this beautiful JORD wooden watch), but if you want to go the extra mile you can buy an Apple Watch for the special guy in your life. My friend recently purchased one and it's so cool! Speaking of accessories, I think sometimes these are overlooked as gift ideas for men! Buying a nice pair of sunglasses or some warm gloves for the colder season is also an idea they would appreciate.
If the man in your life likes to travel another great gift idea is a spacious duffle bag or a nice toiletry bag for trips! There are so many options online with different price ranges – in fact that is how most of these gifts are! If you want something fun to put in the bag you can fill it with toiletries, such as a shaving kit! Shoes are also great gifts for guys because you know they will use them. I put two pairs on this list that are my favorites, I love L.L Bean duck boots because they last forever and they look so good! I also put slippers on this list because who doesn't like being comfy?
Obviously another easy option is to buy your dad, husband, boyfriend, friend, brother, etc. clothes. Because 1. guys need clothes 2. most guys hate shopping for themselves. I am obsessed with flannels lately so I put one on this list! You can also buy belts, socks, pants, shirts, jackets, and more! I will link the exact products I have on the guide here:
– Exact links –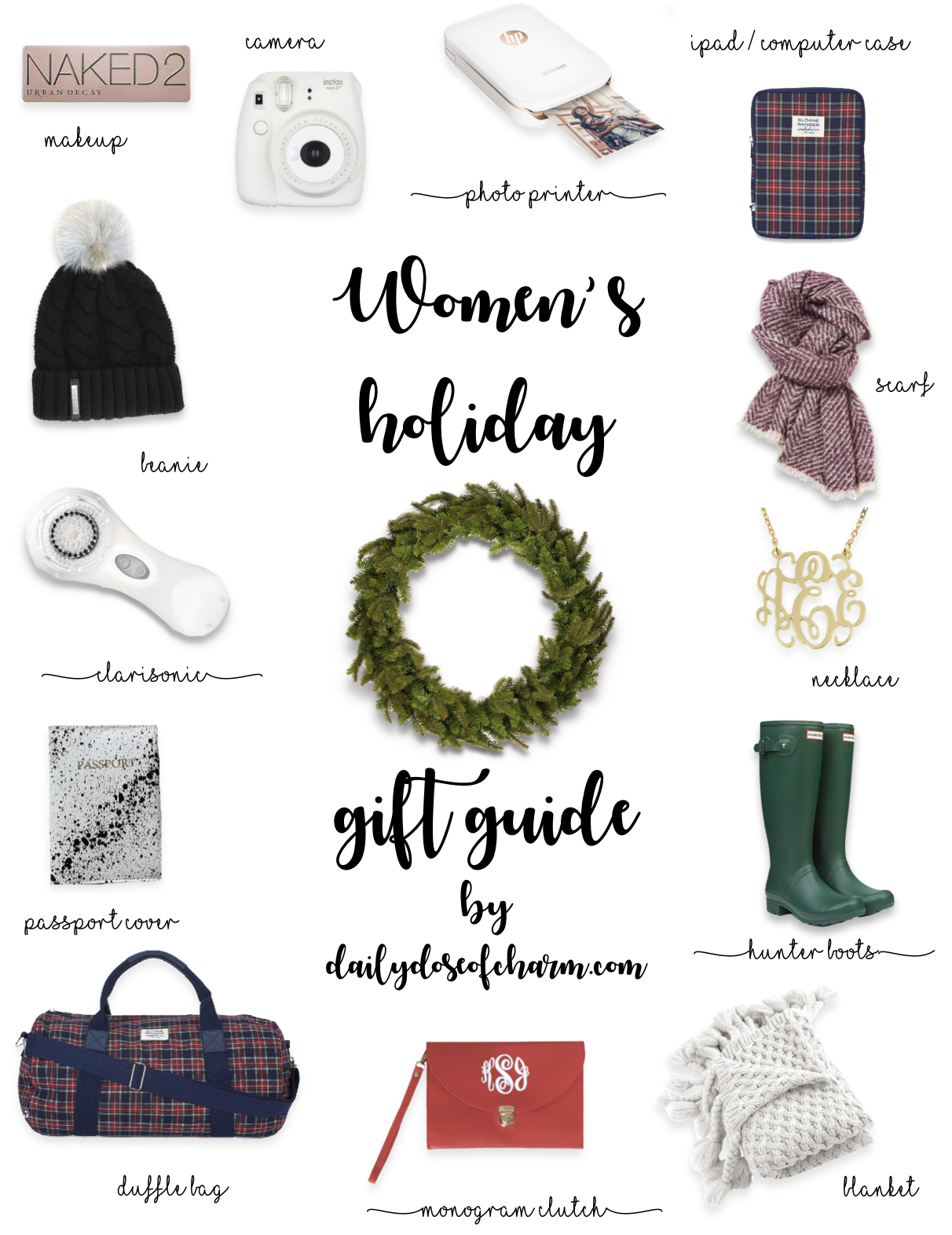 I think girls are so fun to shop for! Mostly because I am a shopaholic myself and it is way more justifiable to shop for other people! I could honestly do 15 posts on what to get girls as gifts, but I decided to narrow it down to these fun ideas. First thing, makeup! Not every girl loves make up, but most every girl will use it at some point or another. Whether they are a person that wears make up everyday or someone that just sticks to wearing it on nice occasions, you can't go wrong with a fun set of lipstick or an eyeshadow palette! In addition to that, they may need something to take all that make up off so any skincare products, like the clarisonic, are good ideas!
This is going to sound basic, but most girls love pictures. Whether they are taking them or in them, there are a ton of gifts that revolve around photos! I narrowed it down to a fun polaroid camera and a photo printer because I think these are both so fun! If the gal in your life loves photography in general there are also a ton of fun accessories you can get her to go along with her gear!
Clothing is also another big one for girls, because we can never have enough! Buying cute closet essentials, like shoes, is always a good idea. I love scarves for the colder months and I am obsessing over the beanie trend so any kind of cozy outerwear like that is a cute idea! Speaking of being cozy, I have been on an insane blanket buying kick and I think these make such sweet, cute gifts! You can pair it with other cozy items and make a little basket for the cold months!
If the girl in your life loves traveling there are so many ideas that you can get her such as a duffle bag, tablet/laptop case, passport holder, and more! You can never go wrong with anything monogramed so I wanted to also include a monogrammed clutch and necklace in my gift guide because girls love how personal they are! In addition to the monogramed necklace, any jewelry is a good idea for a gift!
-Exact Links –
---
Happy Holidays! I hope you all have an amazing Thanksgiving tomorrow and enjoy all the sales that come after! Make sure to check out my gift guides from last year for more ideas –
xoxo,
Lauren Emily Lindmark
Copyright © 2016 dailydoseofcharm.com