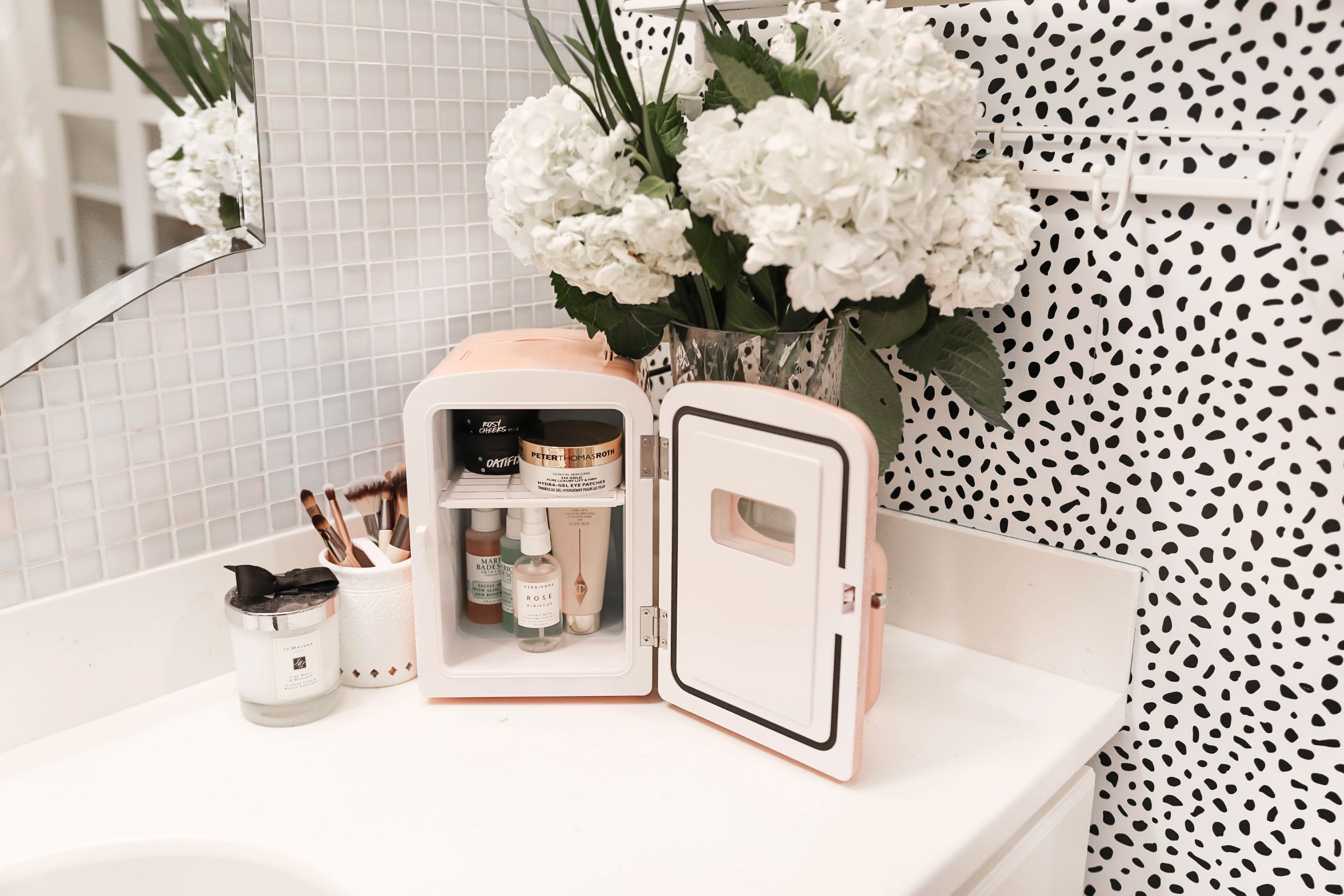 Beauty Favorites | 2019
It has been a hot minute since I have done a favorites post, so I thought I would come at ya today with some current beauty favorites! Lately I have been really focusing on treating myself the best I can, inside and out. I have invested in some new all natural products and I can't wait to share! However, I haven't given them enough of a try yet, so today I will just be sharing some current favorites. Then I will do the all natural post soon!
Before we kick off this post, I want to say thank you SO much for all the love and feedback on Monday's Instagram Tips post! I love that I have been able to grow this platform and now I get to help other people with the same dreams as mine grown theirs! I would love to do more posts like this, so let me know what you want to see! Whether it's blogging posts, photography, etc.!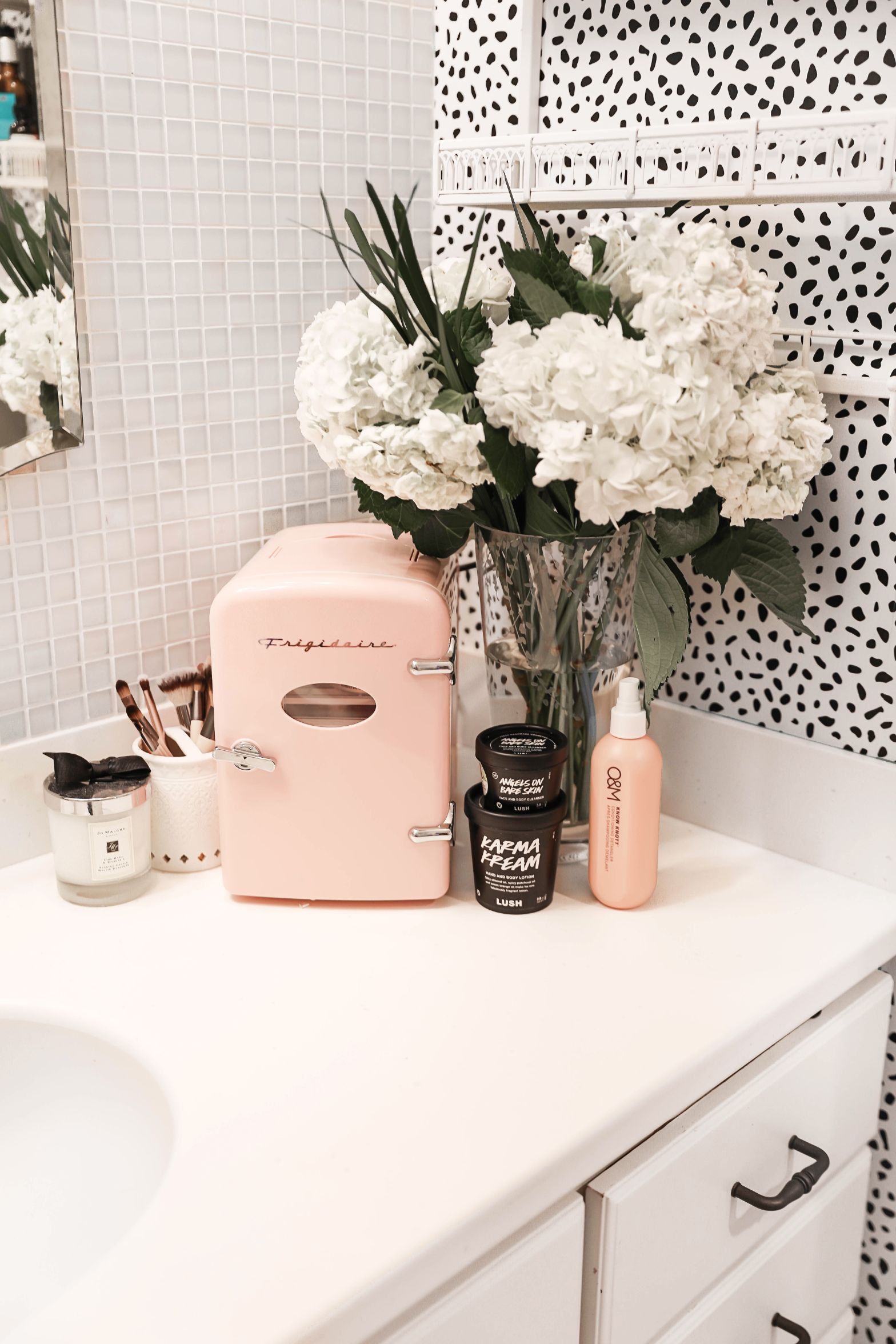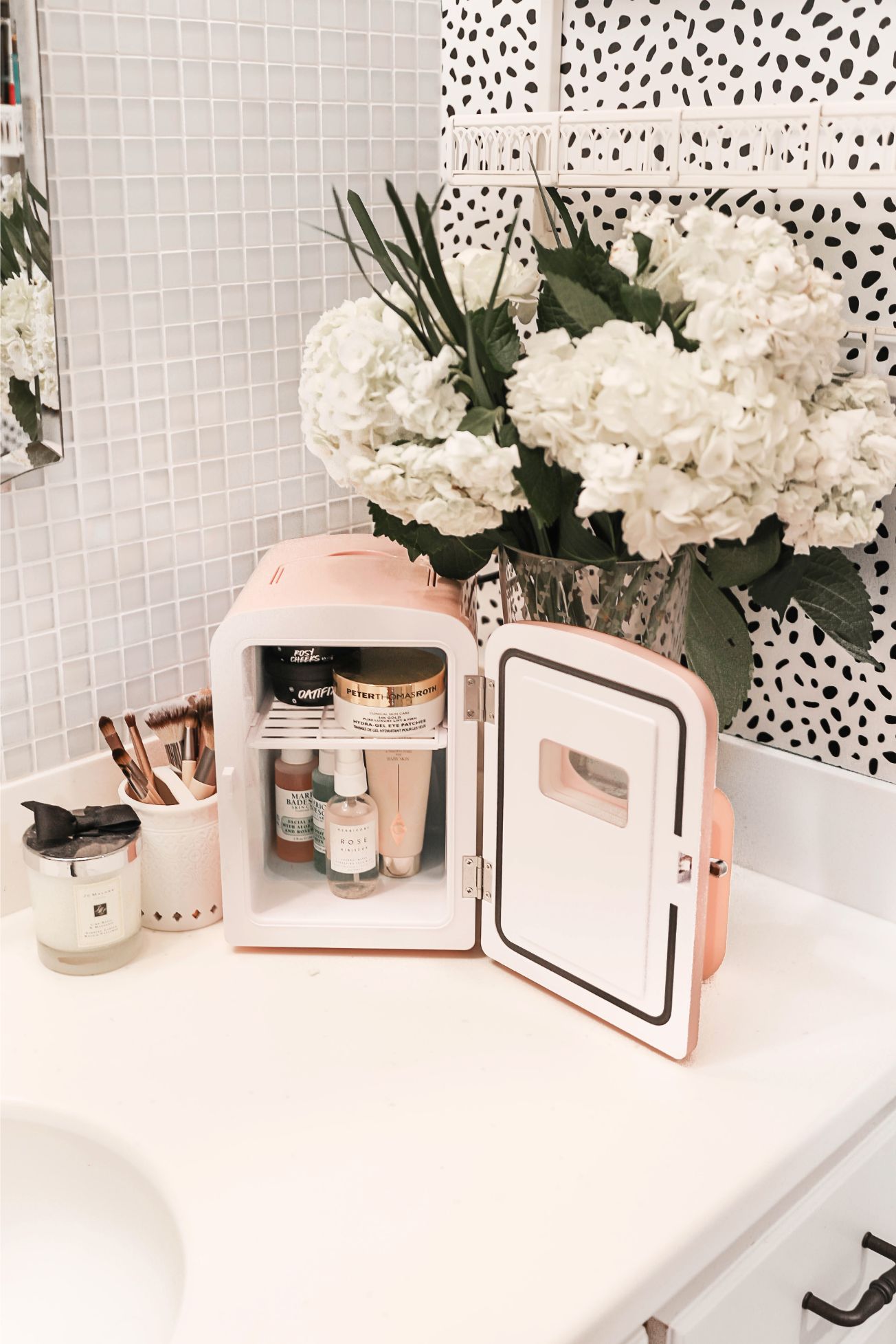 Okay, how cute it this Frigidaire mini retro fridge?! I found it recently on my blogger friend, Kendra Raymer's, Instagram and knew I needed it! It is just so cute! It fits 6 cans (aka I will be putting some canned wine in there), but I am currently  using it for beauty products! I stocked it with my facial sprays and facemasks! It comes in a few colors, linked below!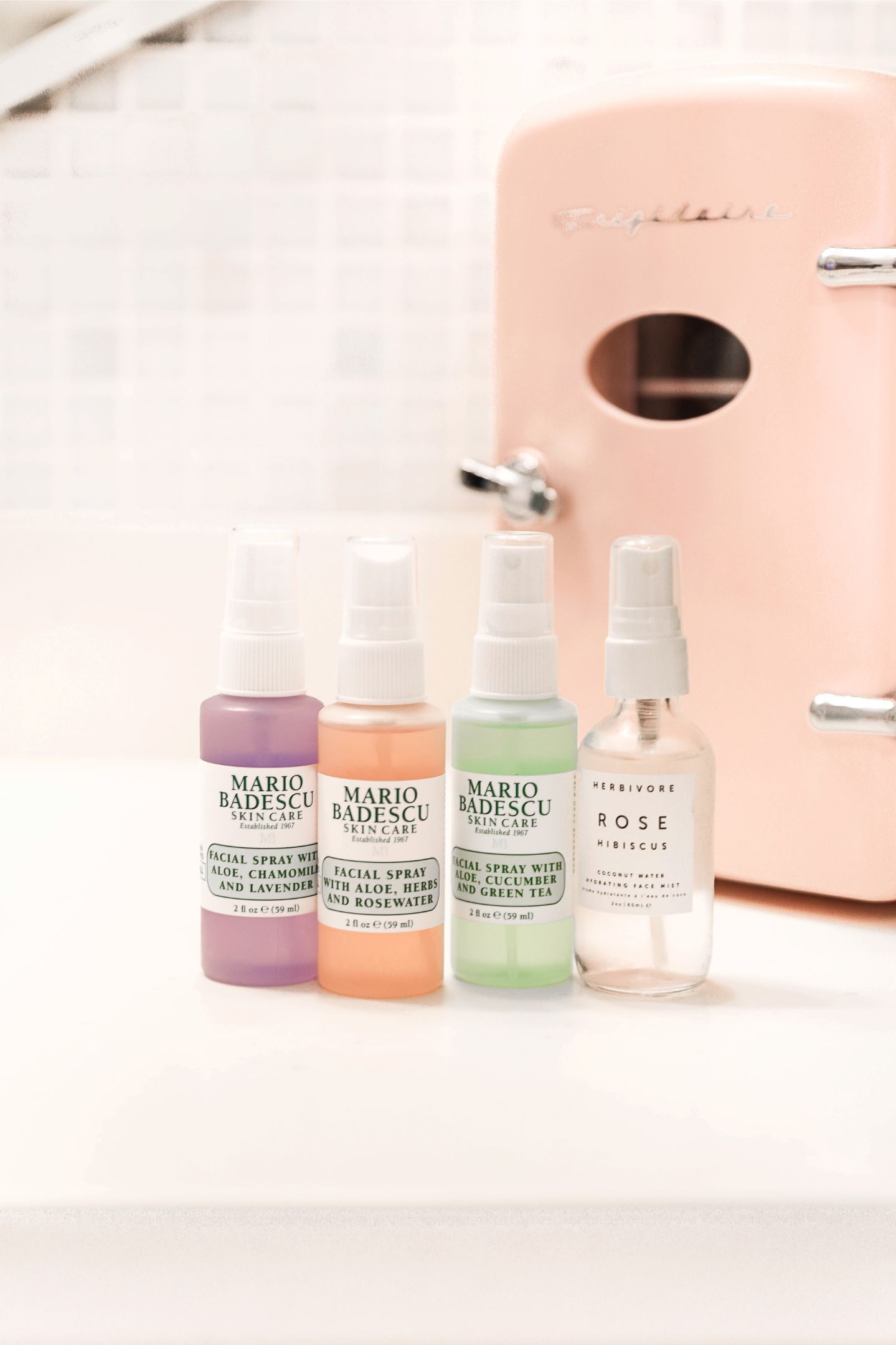 Facial sprays are THE BEST! I know it looks like I have barely used these, but I swear they last forever! In fact, the green one I brought with my to Turks and Caicos and my little sister sprayed it all over her every night because she had a sunburn haha! I have the set of Mario Badescu and also the Herbivore Rose one! They are all amazing and so refreshing! I put it on in the morning, after I put on makeup, and whenever I need to feel refreshed!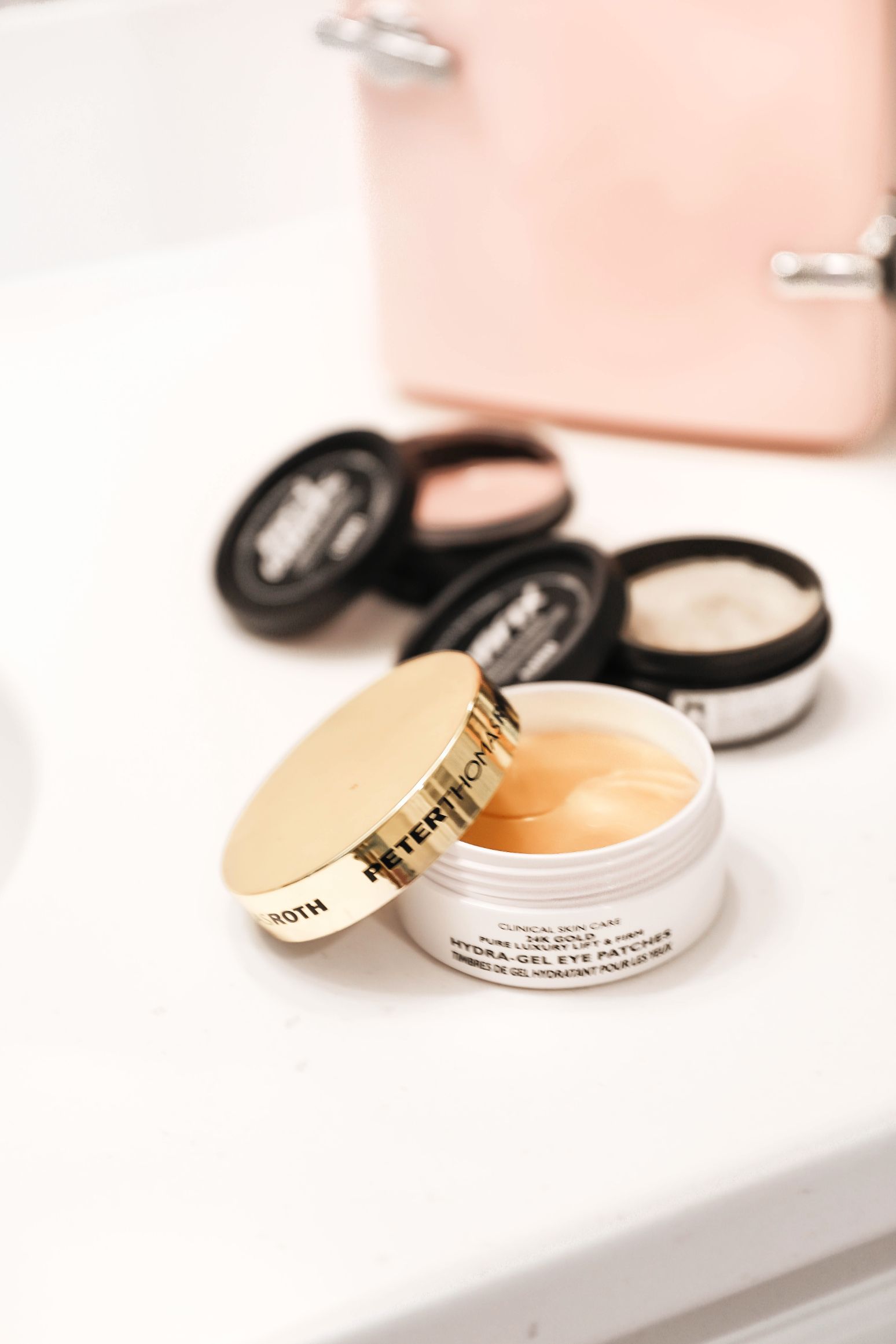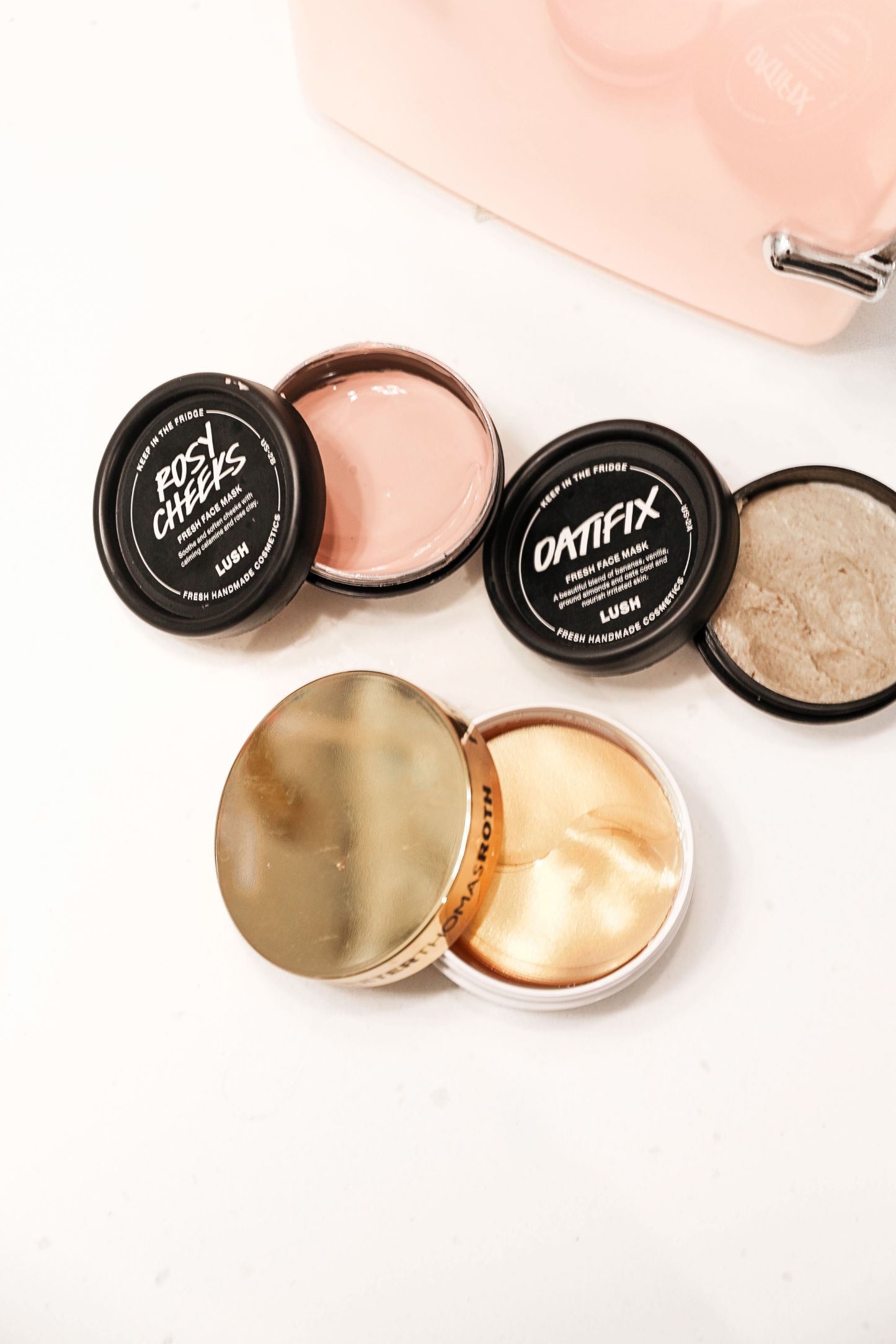 FACEMASKS! Okey doke, what do we really think about these? Sometimes I think they help your skin, but 99% of the time I just use them to relax haha! Like I said at the beginning of this post, I have been trying to treat my body better inside and out. So these masks help my skin, but more importantly help my stress and anxiety. I love putting these on at night! I have actually started doing them in the mornings while drinking coffee and working and it makes me so happy! The two Lush masks are only available in stores because they have to be refrigerated, but I will link the 24k gold masks and others below!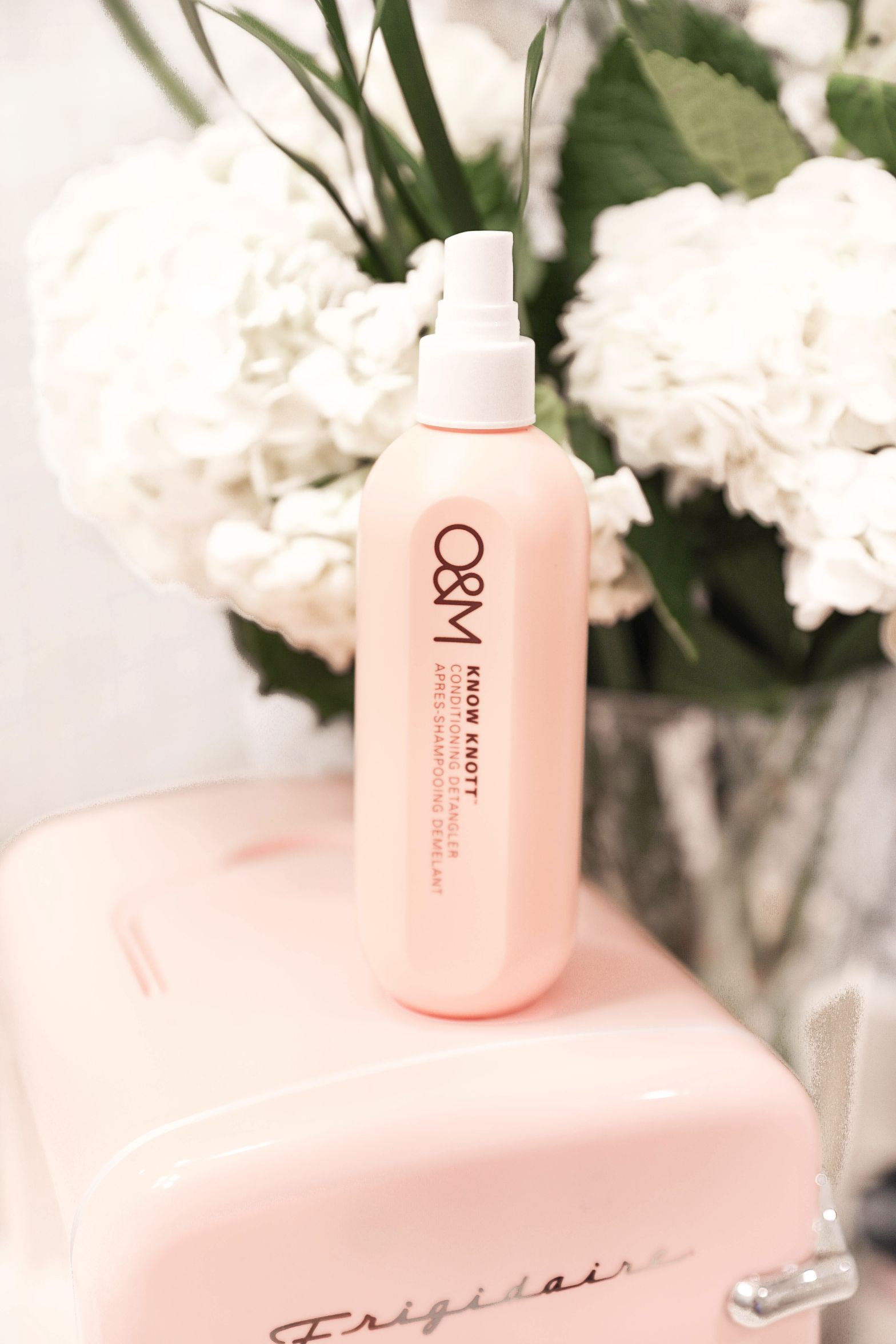 Haha okay, the other day I was at my hair appointment with Tracy Morby and she used this stuff on my hair. It smelled really good, but more importantly, I LOVED THE COLOR! Haha! So I bought it. I actually didn't own any hair detangler (I always just used oil), so I figured it would be worth buying. I am really loving it! Plus it looks cute with my new fridge hehe!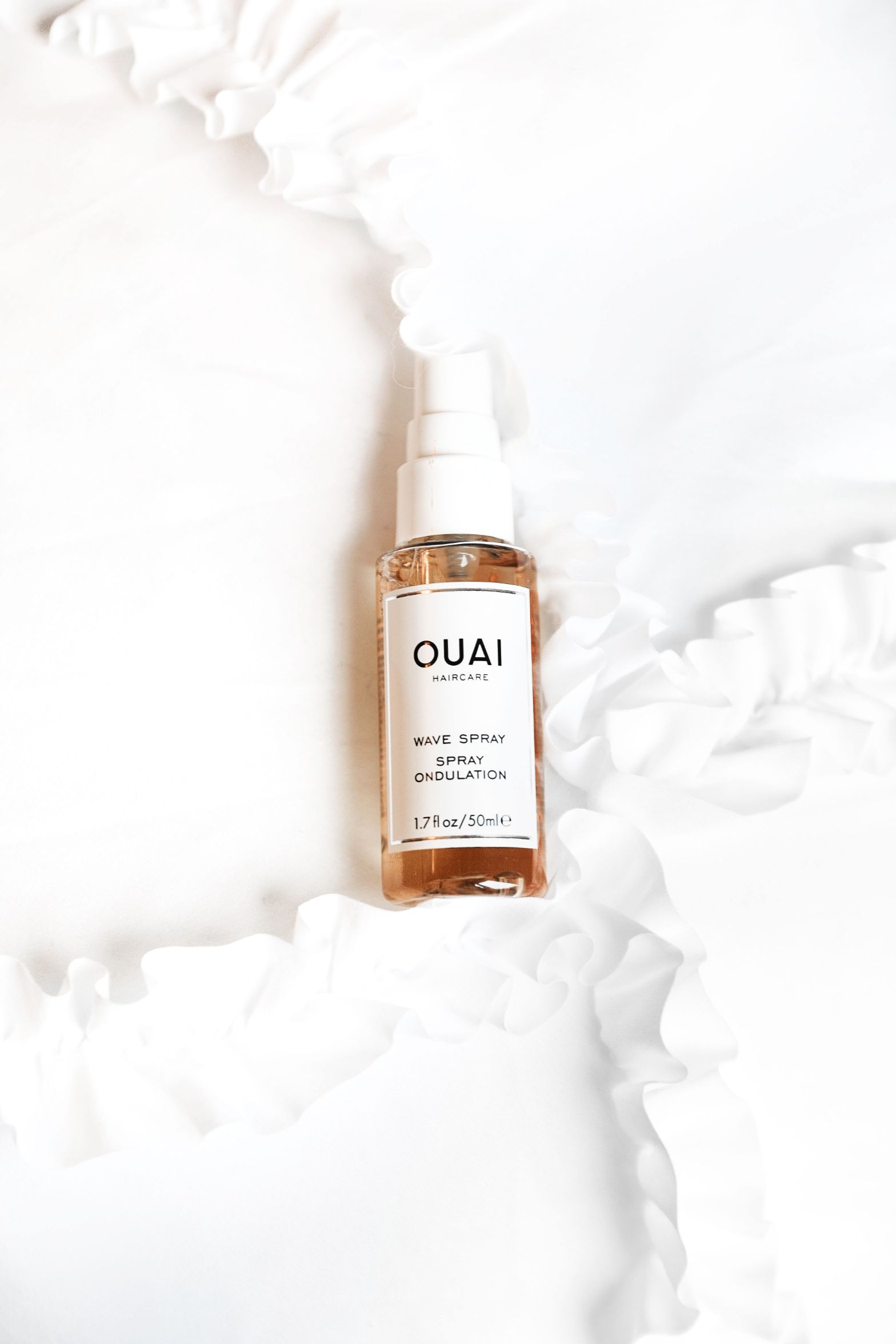 My little sister is like a little beauty guru. She always knows all the latest makeup and beauty trends, so for my birthday she got me this wave spray that she said was amazing! And let me tell you, it is! First of all, it smells SOO good, but it also makes my hair look really pretty! I have naturally wavy hair and this gives it a fun beachy look. I also love the texture, it is sticky when you first spray it, but once it dries it isn't sticky, crunchy, or dry feeling. My hair actually still feels soft which is not common for beach sprays!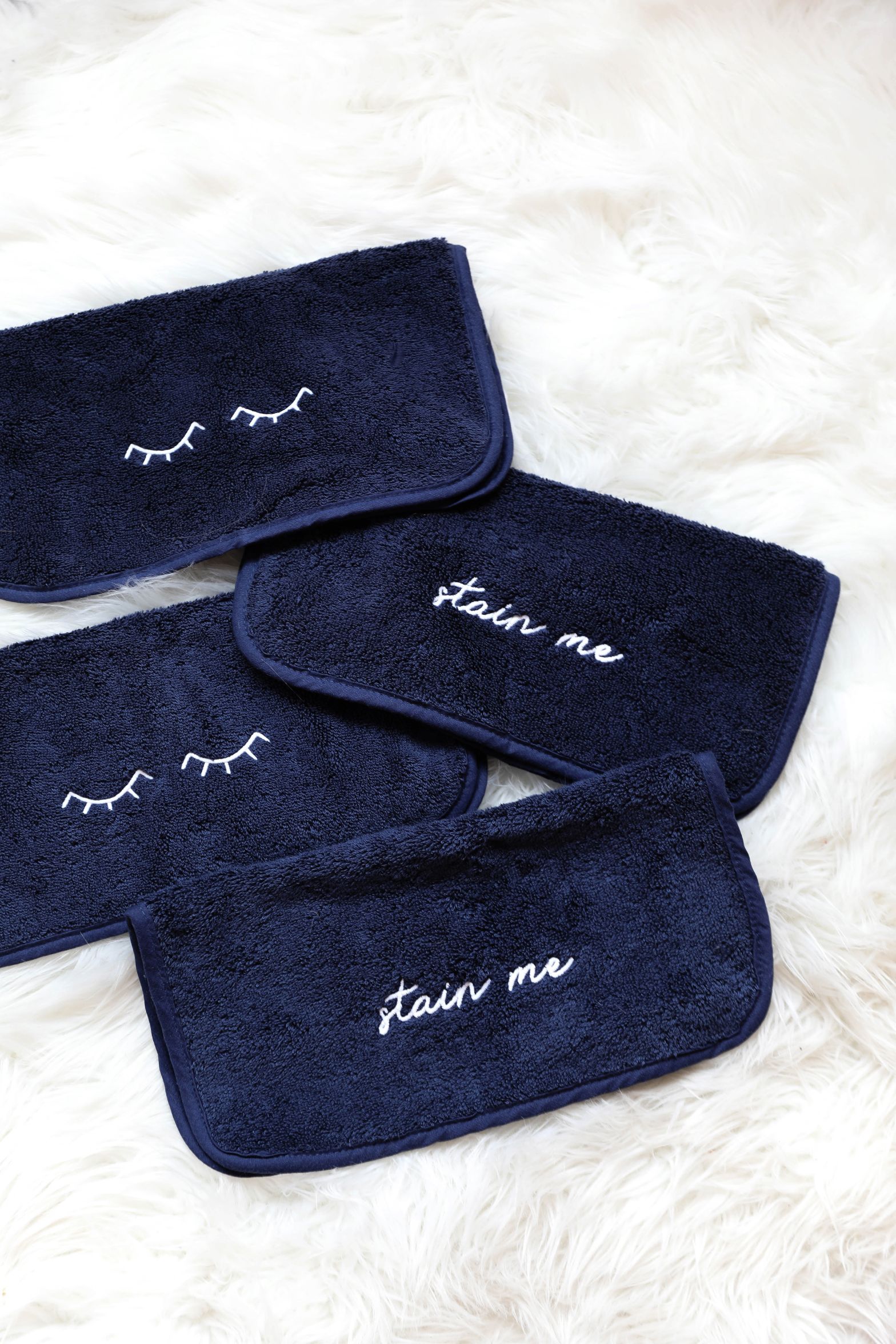 Okay, these are the softest and cutest towels ever! Weezie sent them to me awhile ago and I have been trying them out. Let me say, I 10/10 recommend! Not only do they look cute on your counter, but they are made with 100% organic long-staple cotton. Weezie did a ton of research when creating these towels to make them the best on the market, and it shows! Here is a link!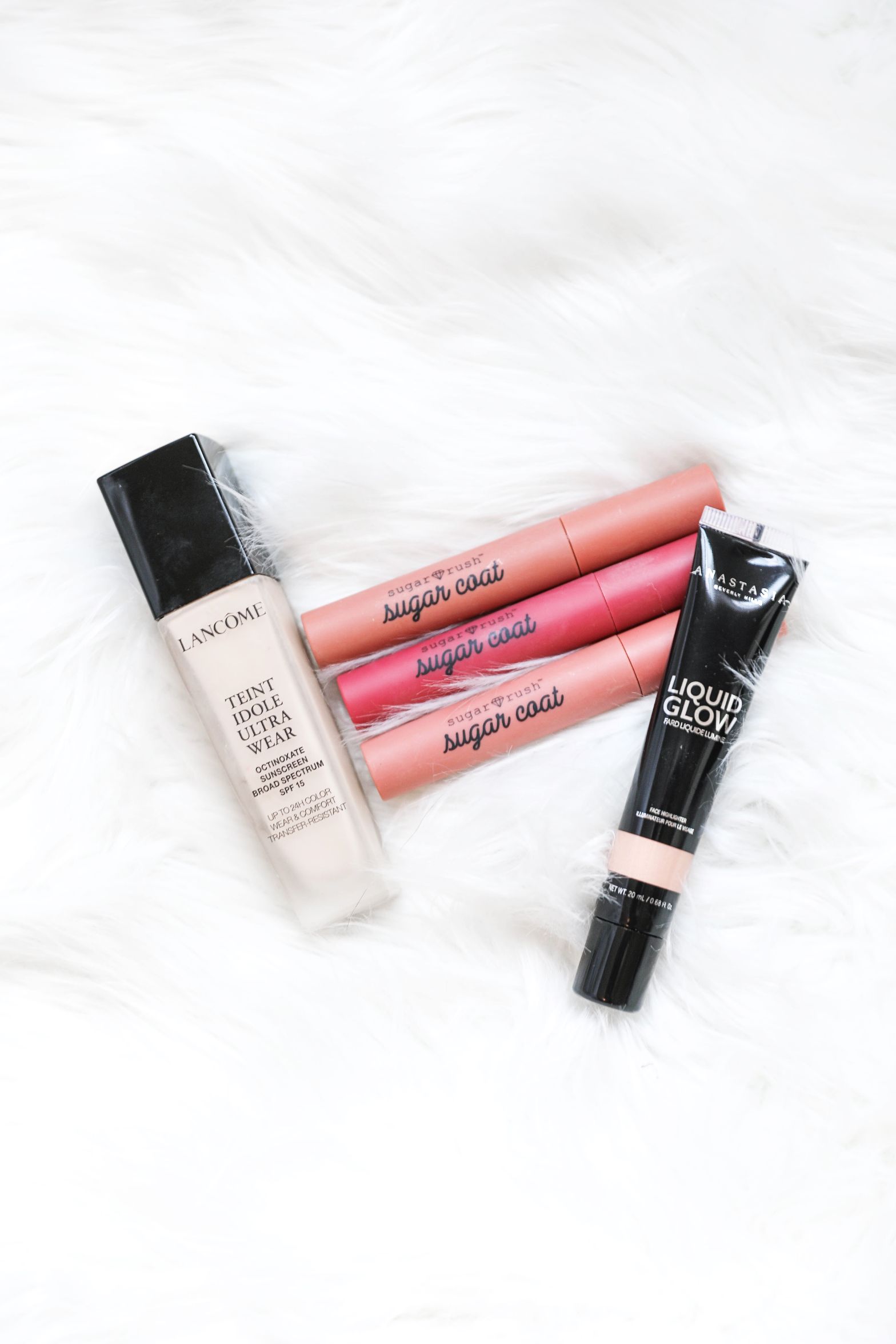 Current makeup favorites! First of all, I have been using this foundation for awhile now. I want to say maybe a year or so? I love it and I always get so many questions about what I use when people see my skin! I love it because it isn't too heavy, so it doesn't cake and it's not as hard to wash off, but it also give good coverage. I really recommend trying this! Shout out to one of my followers who actually recommended it last year!
Next up, I did a fun partnership with Tarte x Sugar Rush recently talking about their vegan and cruelty-free line! These Lip Sugar Coats are by far my favorite I have ever used! They go on so smooth, come in beautiful colors, and stay on without cracking!
Next, another birthday gift from my little sister! I am loving the look of highlighter right now as it warms up outside. This Anastasia Liquid Glow is BEAUTIFUL! Gives me the perfect dewy glow!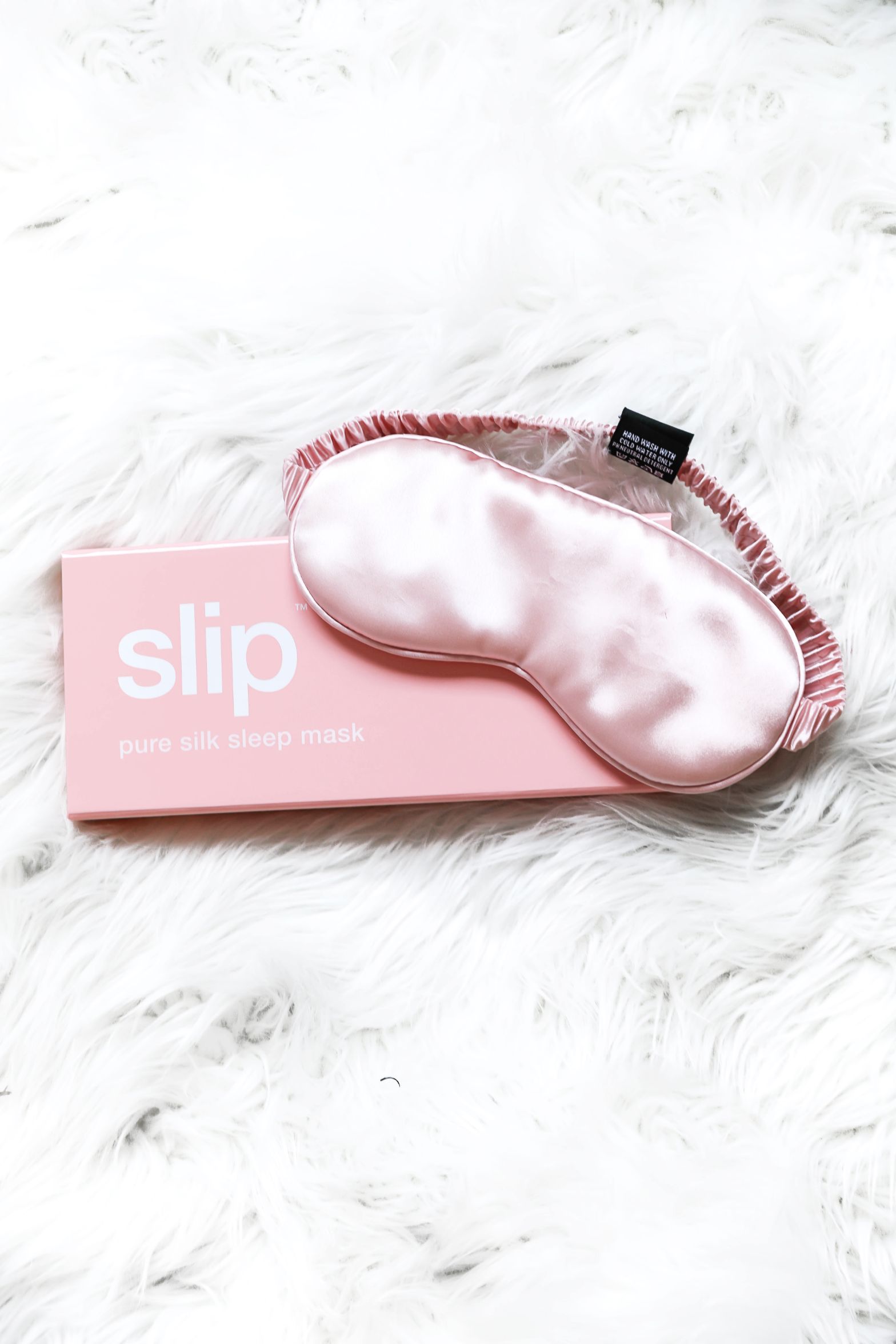 Growing up I ALWAYS used eye masks. I would buy them from Claire's or get them as gifts around the holidays. I seriously had a collection of 10 at one point that I would keep on the end of my headboard! Now I pretty much only use them on flights when I am sleeping. However, ever since I got eyelash extensions I stopped because I did not want to mess them up. That is, until I found out that Slip made eye masks! I have their pillowcases and love them, they are made out of silk which is way better on your skin, hair and eyes. So I decided to get one and it is way more gentle! I really want the marble one now haha!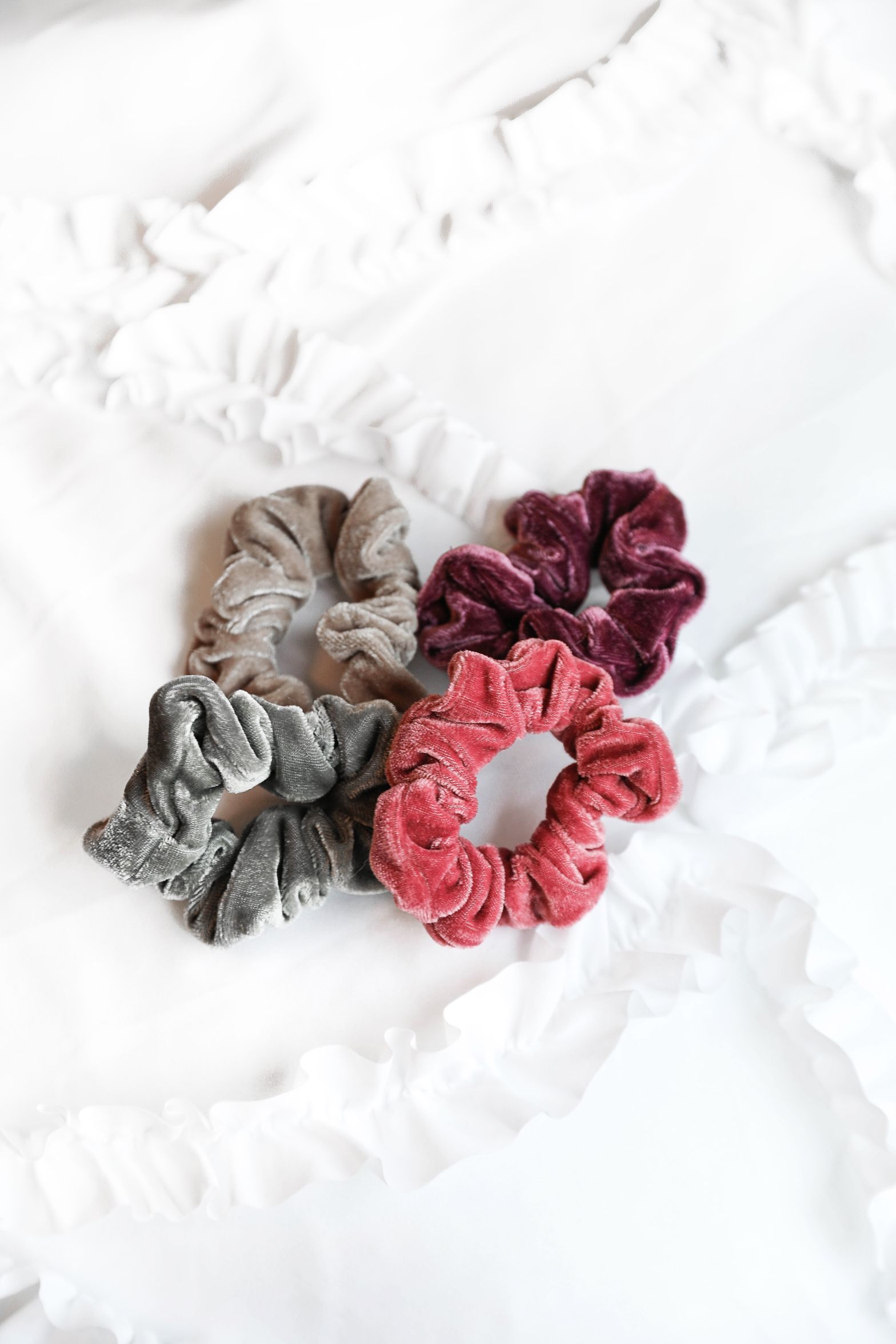 I love scrunchies! My little sister gave me this pack of cute velvet ones and I have been wearing them in pony tails and on the ends of braids! They are so fun, and way more gentle on your hair! I love that 90s trends are coming back!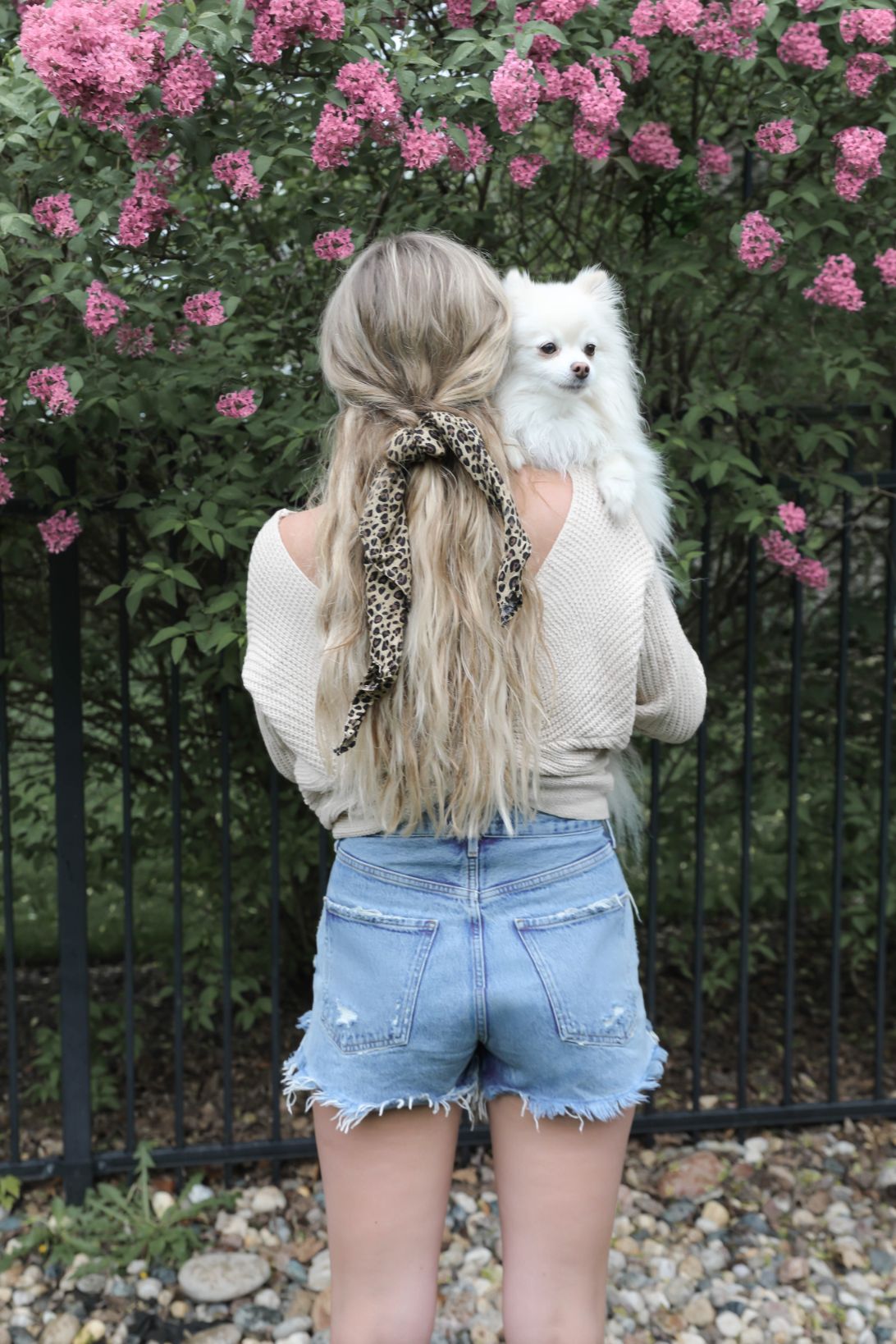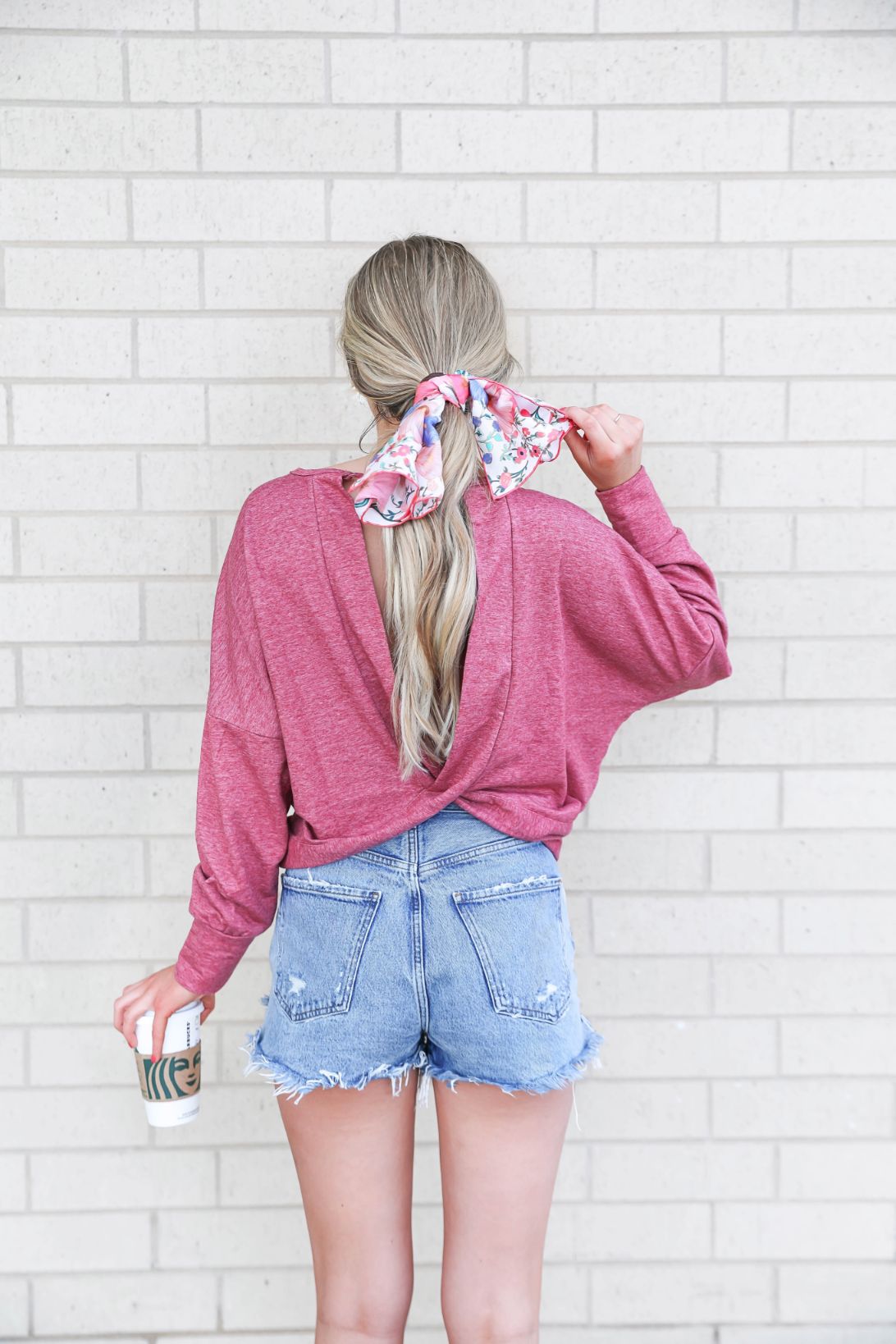 Last, but not least, hair scarves! I love how much these add to a look! My favorite places to shop for them are:
Aubrey's Attic Co. (that's where I got the leopard one)
xoxo,
Lauren Emily Lindmark
Copyright © 2019 dailydoseofcharm.com