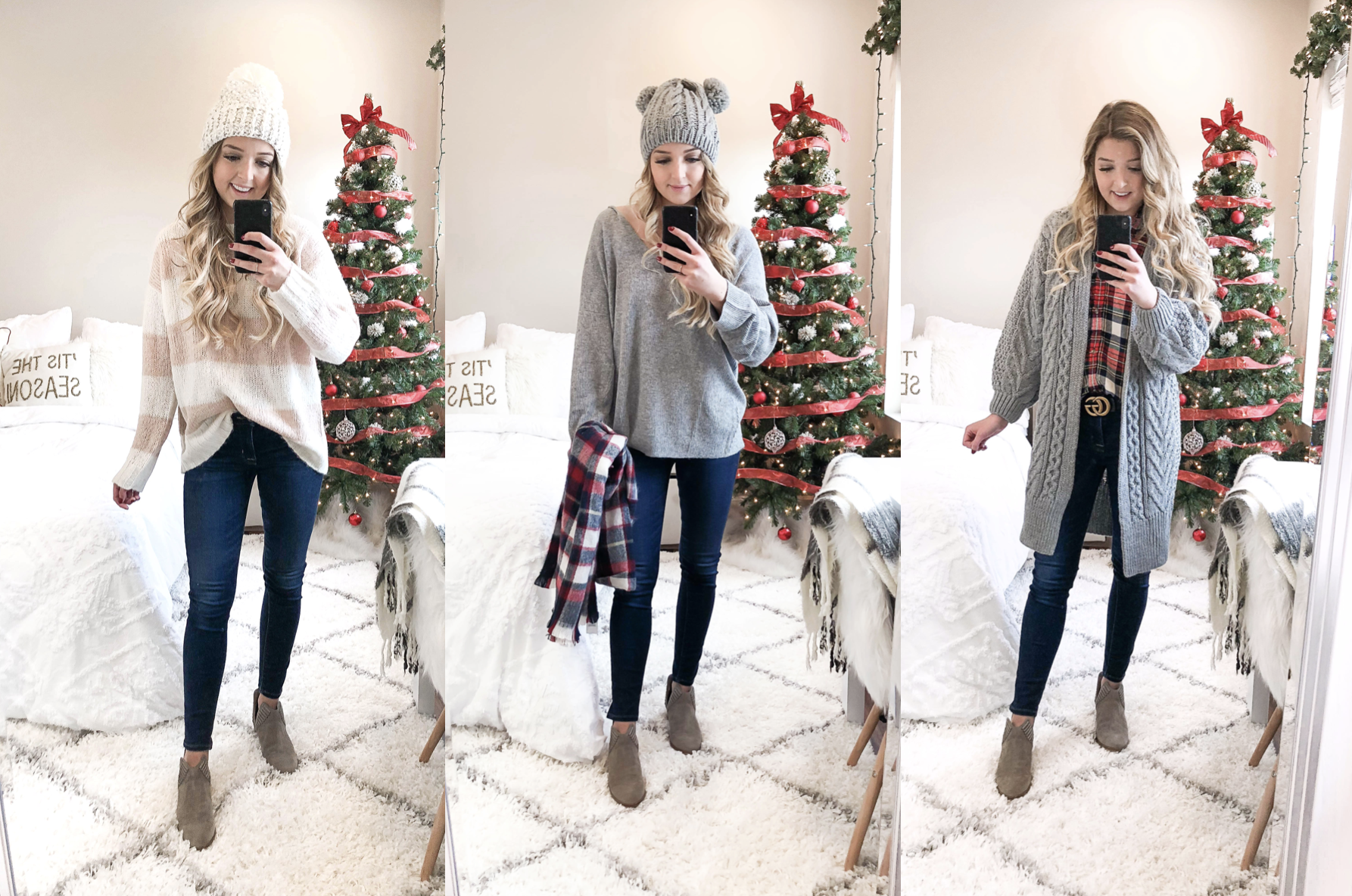 Black Friday Try On Haul | VLOGMAS WEEK 1 VIDEO
Happy Friday! It's also the 7th day of December, so do you know what that means? Vlogmas week one is live! I didn't do the best job of filming everyday, but I am going to try harder this week. It's still a super fun video because I do a Black Friday try on haul! Watch it below then check out all the links!
Hope y'all have the best weekend!
LINKS TO EVERYTHING IN THIS VIDEO!
Naughty-ish Sweatshirt (size medium)
Nice-ish Sweatshirt (size medium)
Loft Sherpa Cardigan (size small – 50% OFF)
Nordstrom White Sherpa Zip Up (size medium comes in 8 colors)
Loft scarf (50% OFF)
Express Dog Aherpa (sold out, similar)
Forever 21 Christmas sweater (size small)
Forever 21 Matching Set Top (size medium)
Forever 21 Matching Set Bottoms (size small)
Forever 21 Twist Back sweater (size small)
Nordstrom Mauve Sherpa Zip Up (size medium comes in 8 colors)
LINKS TO TRY ON HAUL (IN VIDEO)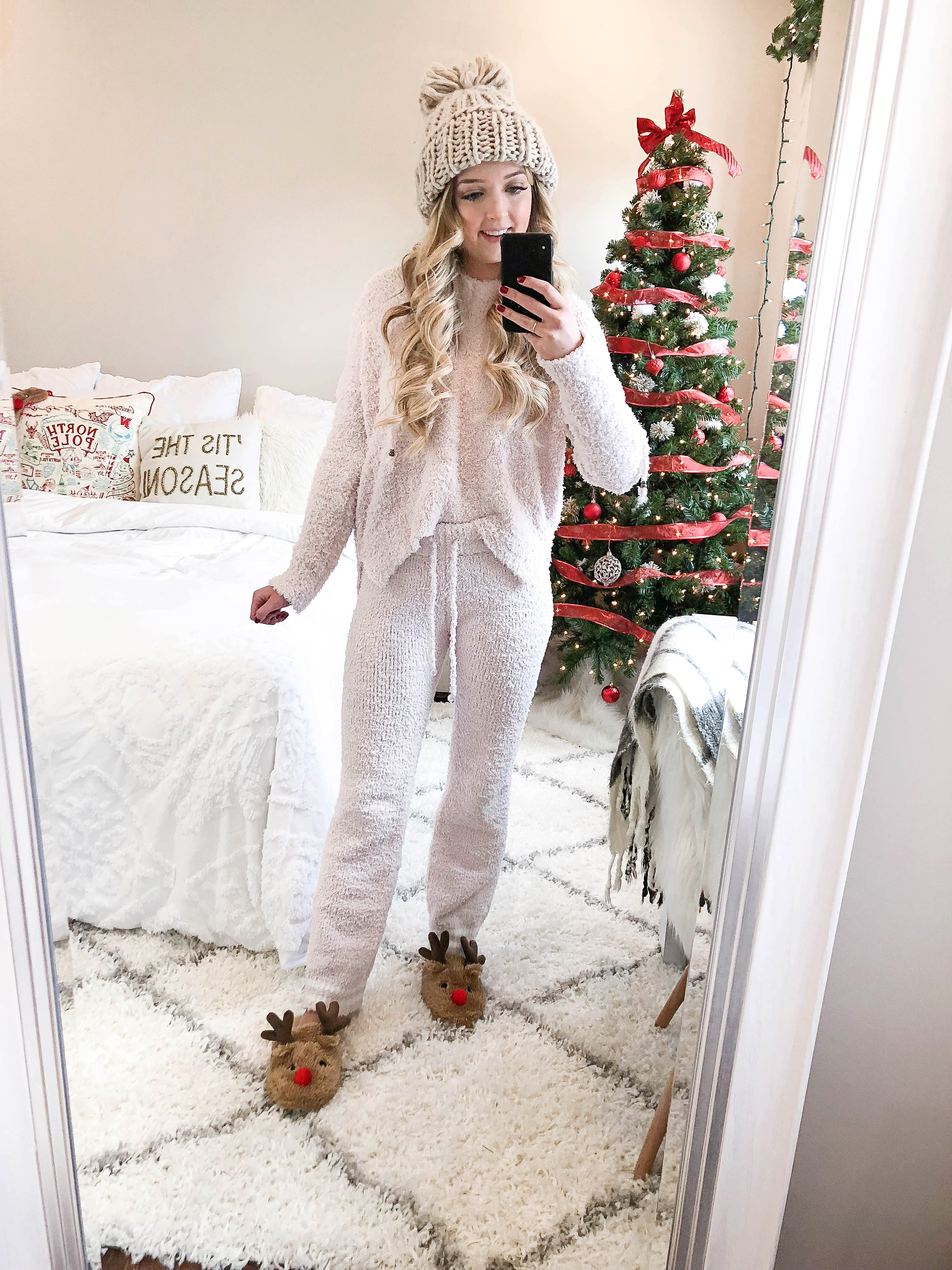 | Pink Lounge Set Top (I am wearing a size medium) |Pink Lounge Set Bottoms (size small) | Knit Beanie (similar) | Reindeer Slippers (same brand, but this year's version) |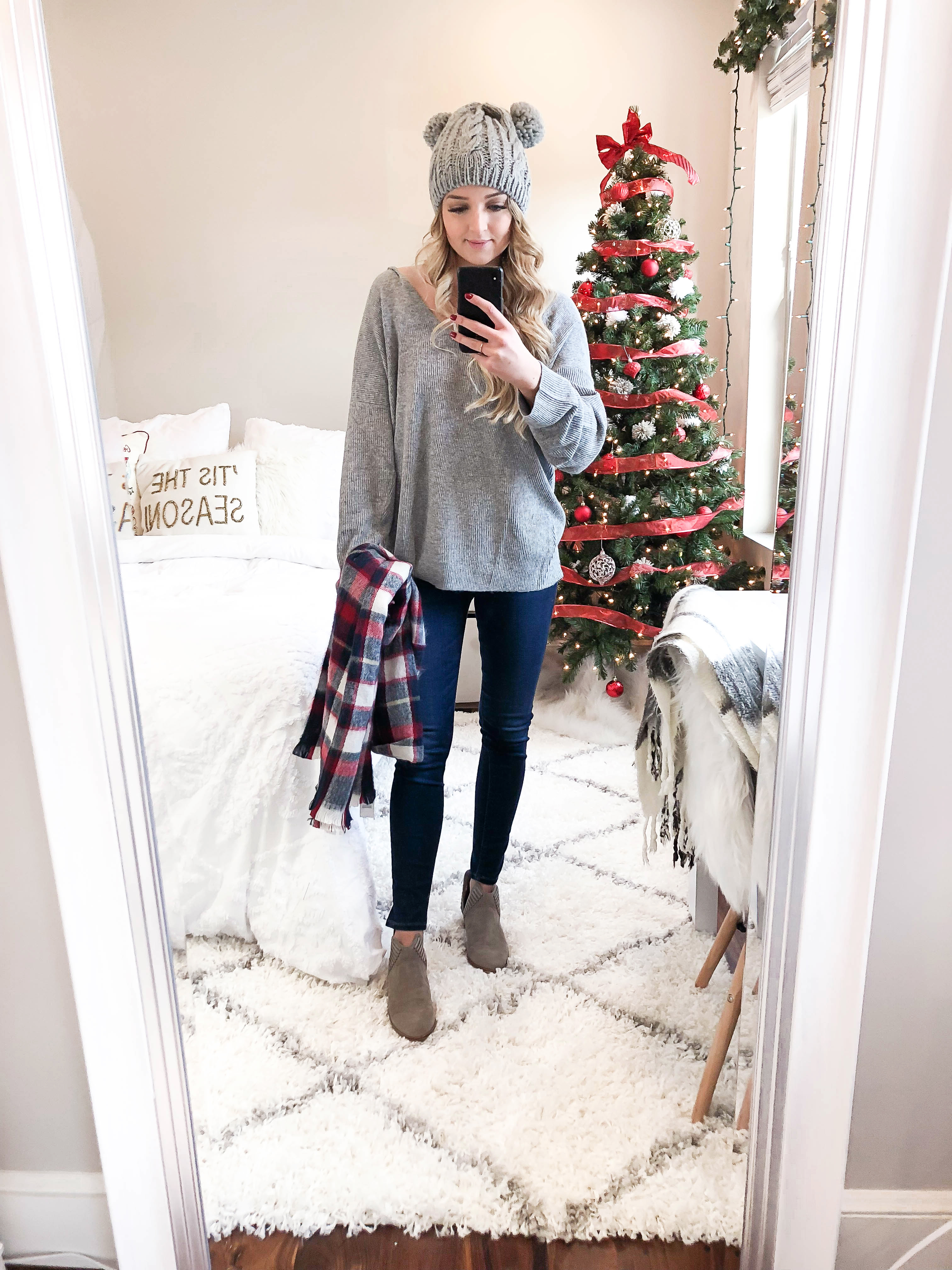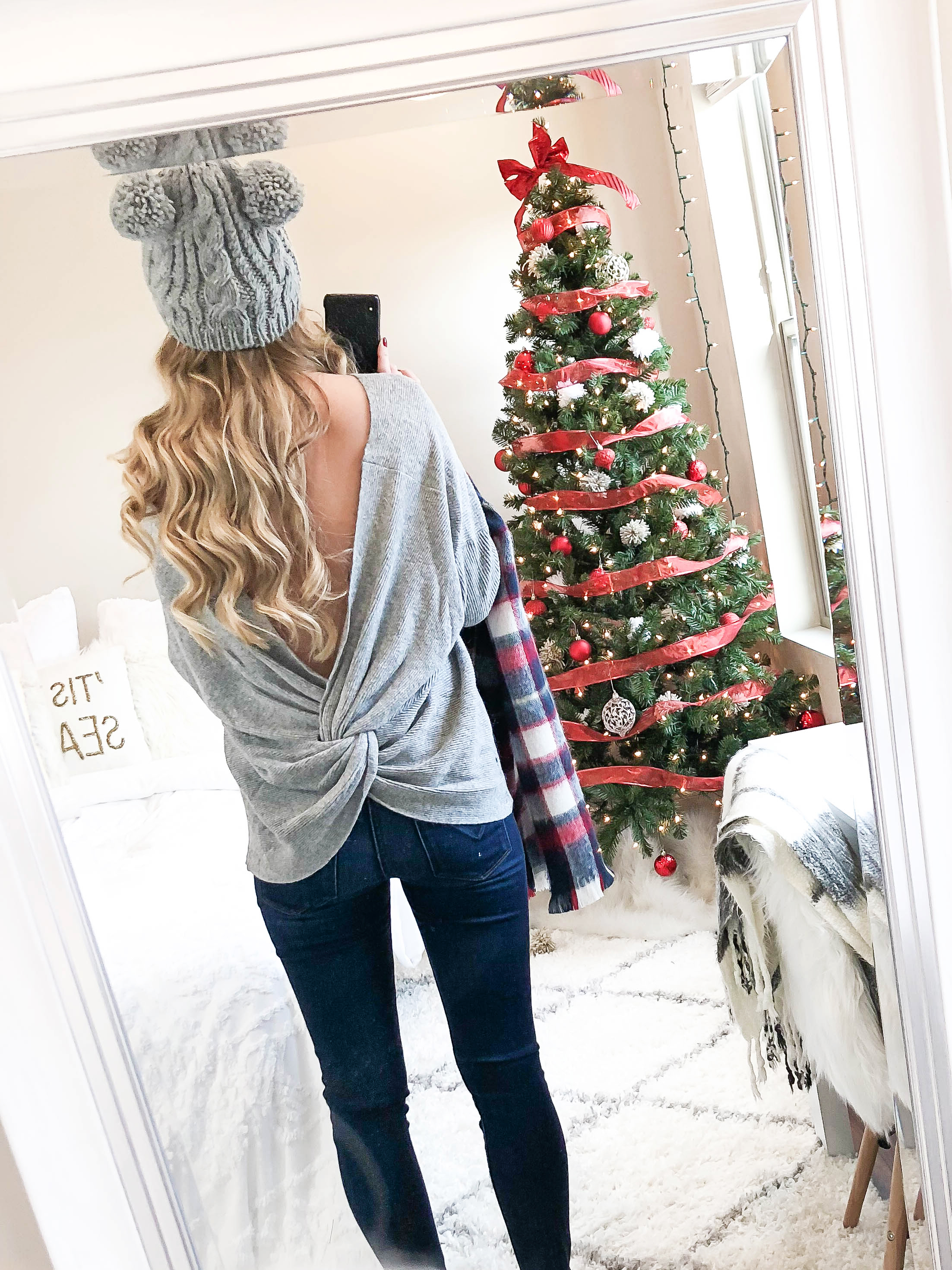 | Loft scarf (50% OFF) | Twist Back sweater (size small) | Jeans (true to size) | Vince Camuto Booties (33% OFF) | Grey Two Pom Hat (similar) |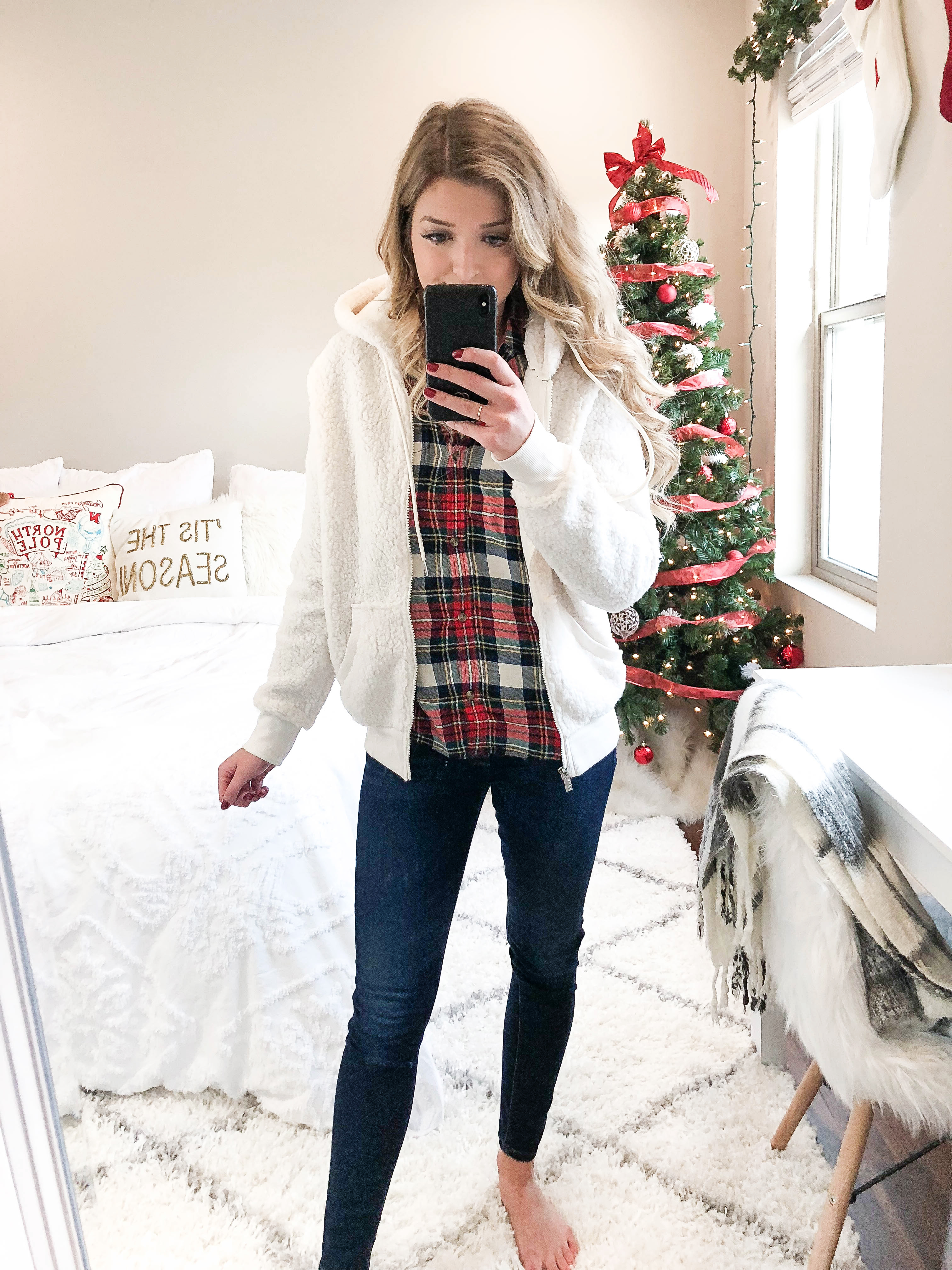 | Flannel (50% OFF 6 colors) | Nordstrom White Sherpa Zip Up (size medium comes in 8 colors) | Jeans (true to size) | Loft sherpa cardigan (size small – 50% OFF) |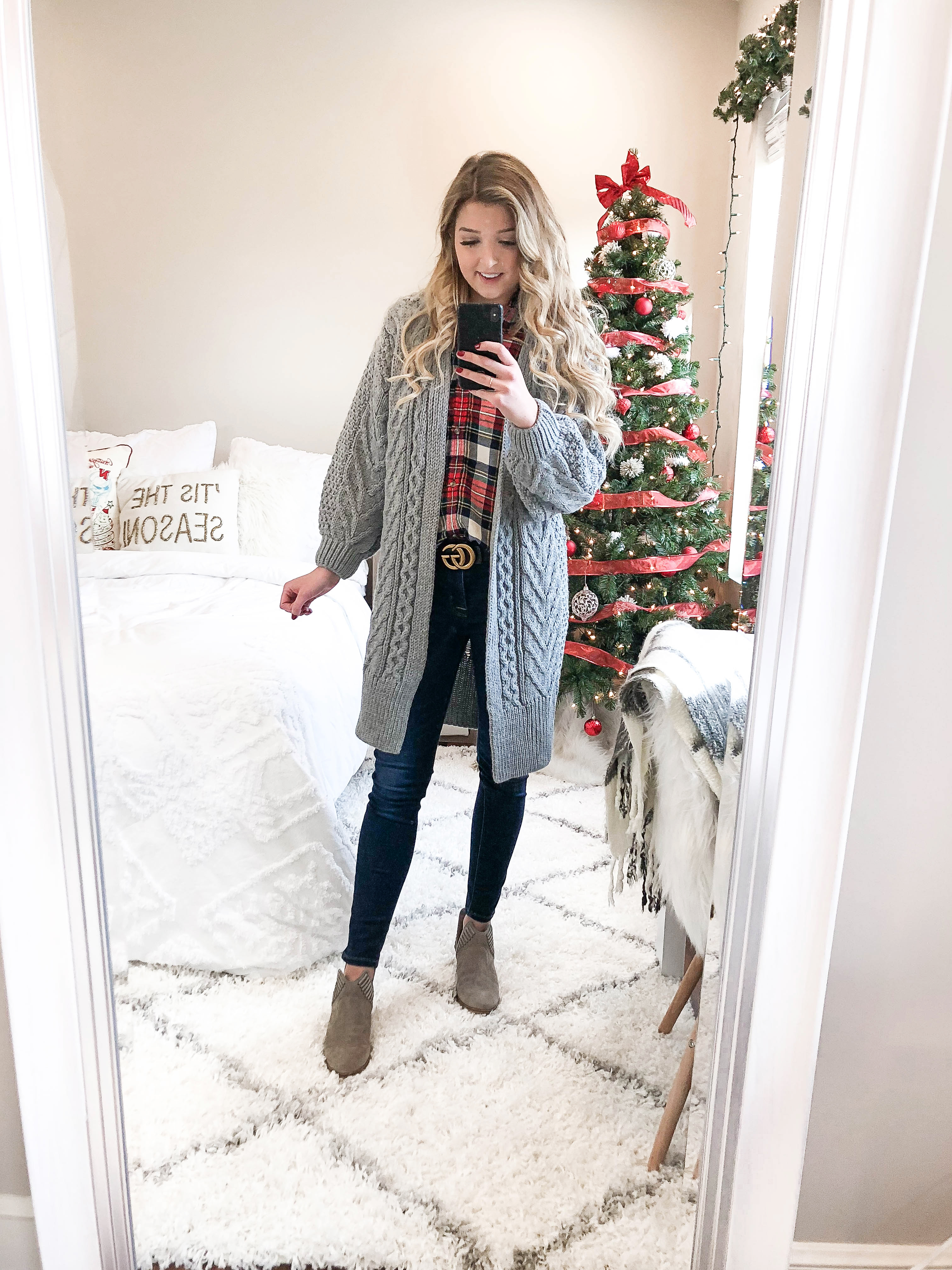 | Flannel (50% OFF 6 colors) | Cardigan (size 2 comes in 8 colors) | Jeans (true to size) | Faux Gucci Belt (similar thinner version) | Vince Camuto Booties (33% OFF) |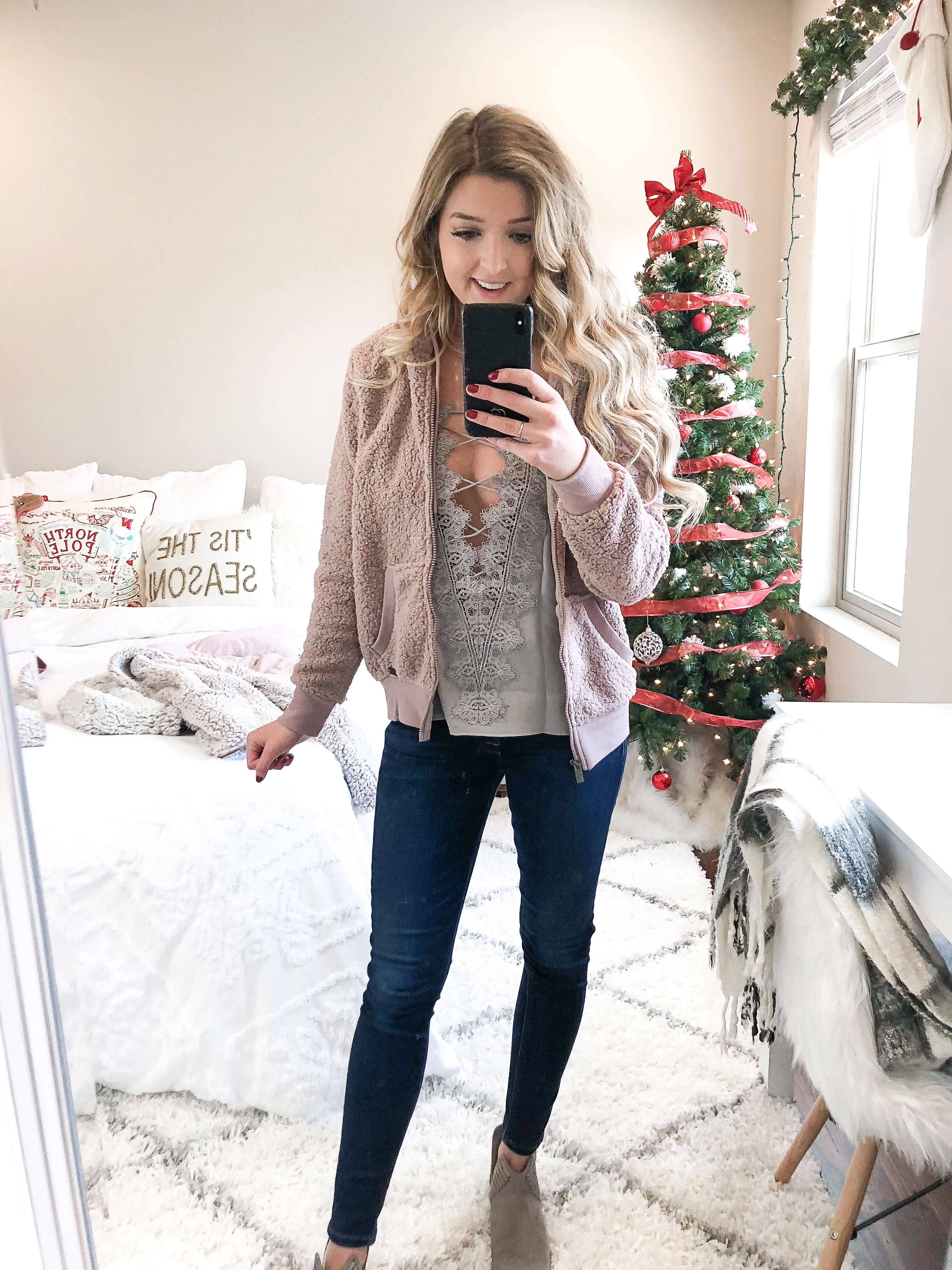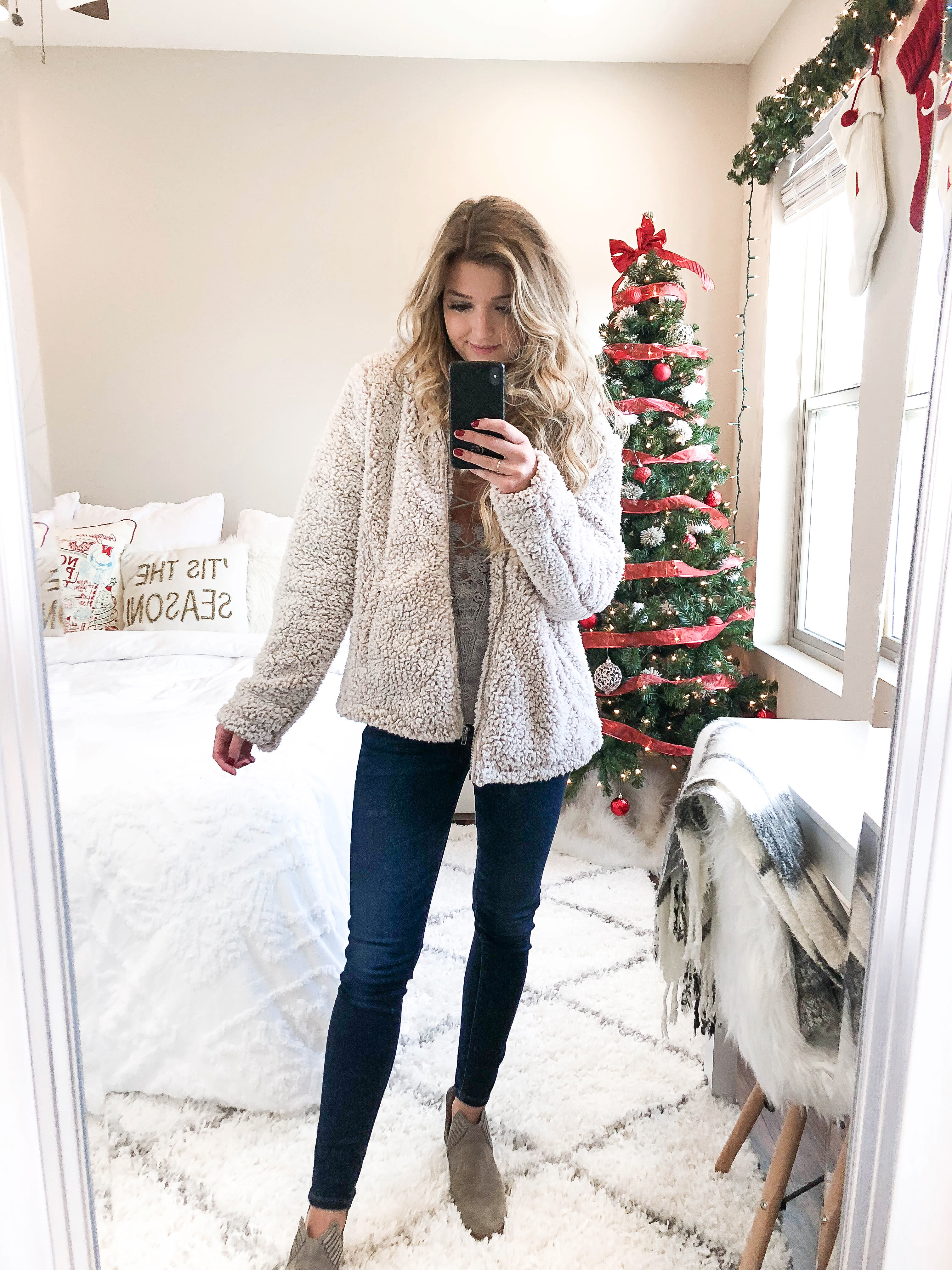 | Lace up tank | Mauve Sherpa Zip Up (size medium comes in 8 colors) | White/Pink Cozy Sherpa Zip Up (33% OFF comes in two colors and I am wearing a size large) | Jeans (true to size) | Vince Camuto Booties (33% OFF) |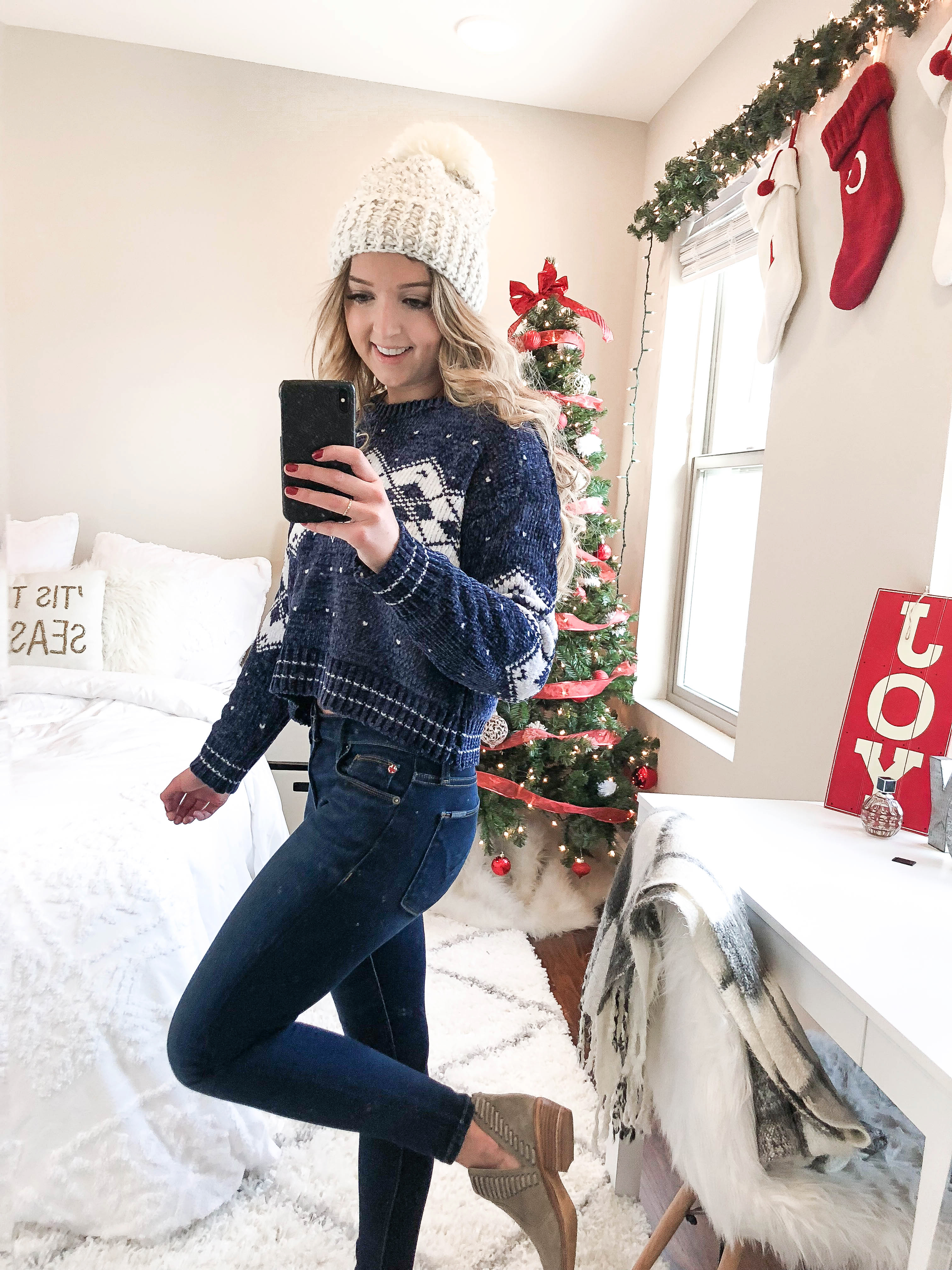 | Christmas sweater (size small) | White Beanie ($17 also comes in black) | Jeans (true to size) | Vince Camuto Booties (33% OFF) |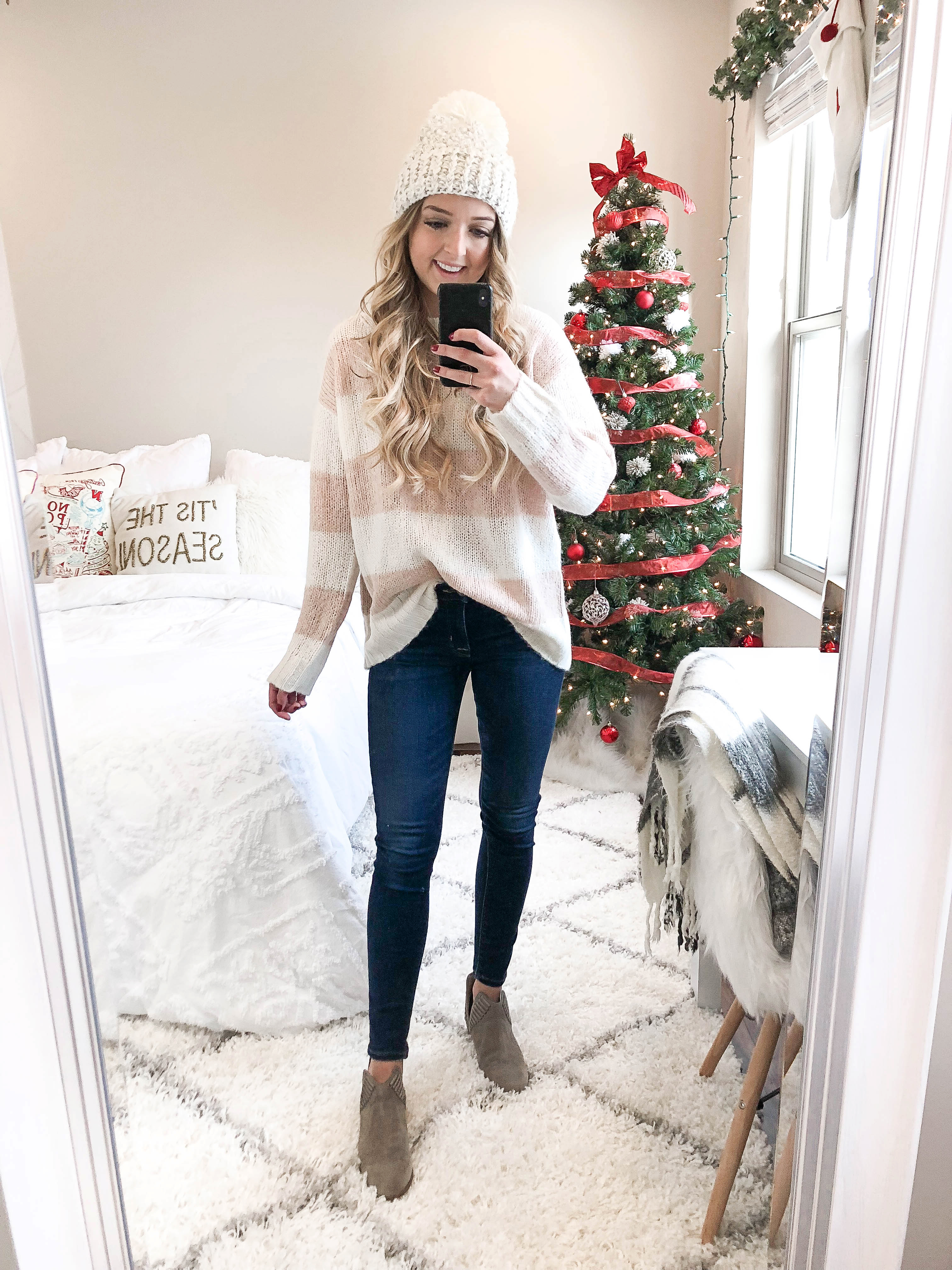 | Pink and White Striped Sweater (30% OFF I am wearing a size small and comes in three colors| | White Beanie ($17 also comes in black) | Jeans (true to size) | Vince Camuto Booties (33% OFF) |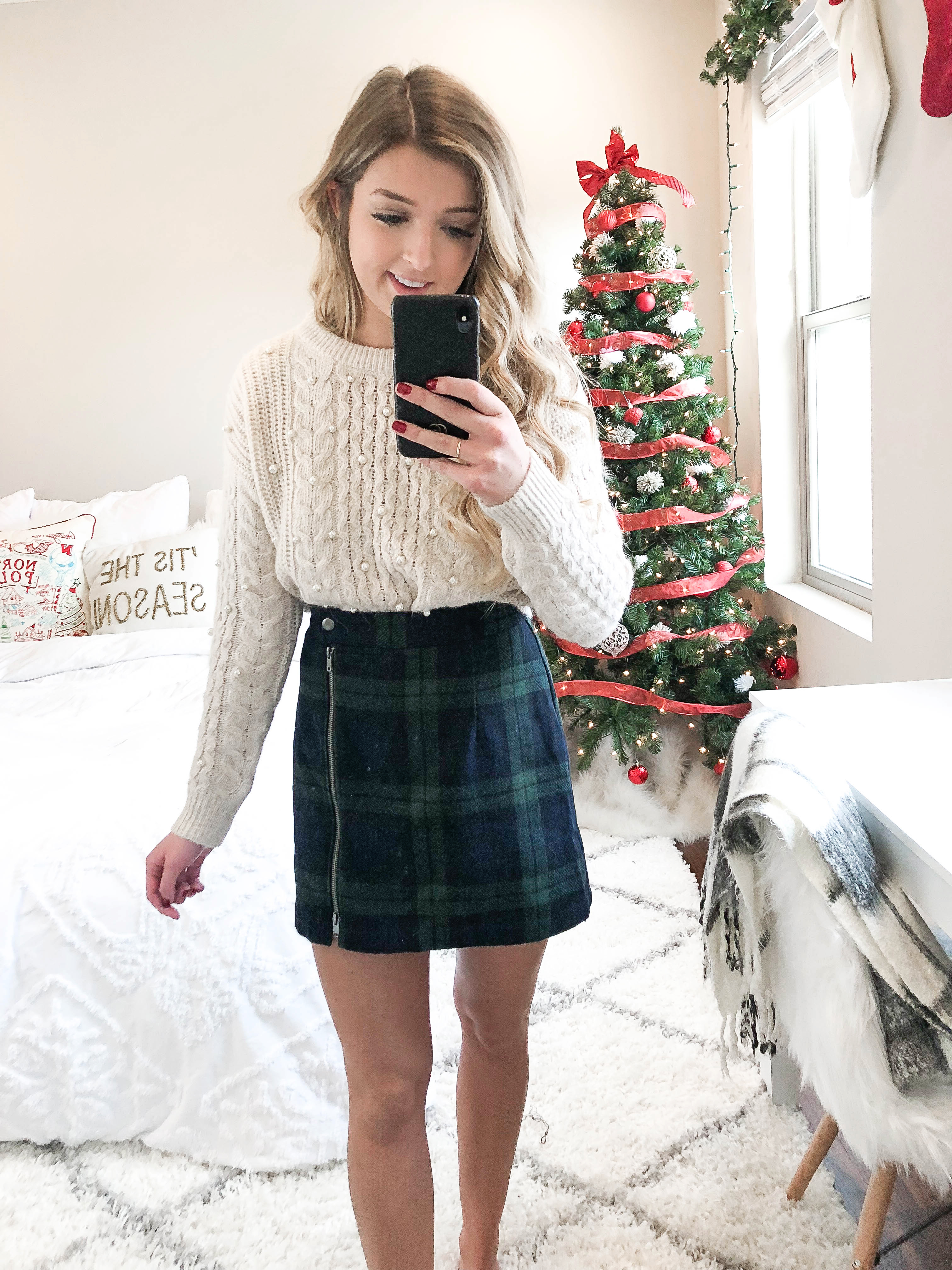 | Embellished sweater (I am wearing a size x-small and it also comes in red – not very comfy, unfortunately) | Plaid skirt (I am wearing a size x-small, comes in two colors) |
| Plaid dress (I am wearing a size x-small, comes in 4 colors) |
xoxo,
Lauren Emily Lindmark
Copyright © 2018 dailydoseofcharm.com