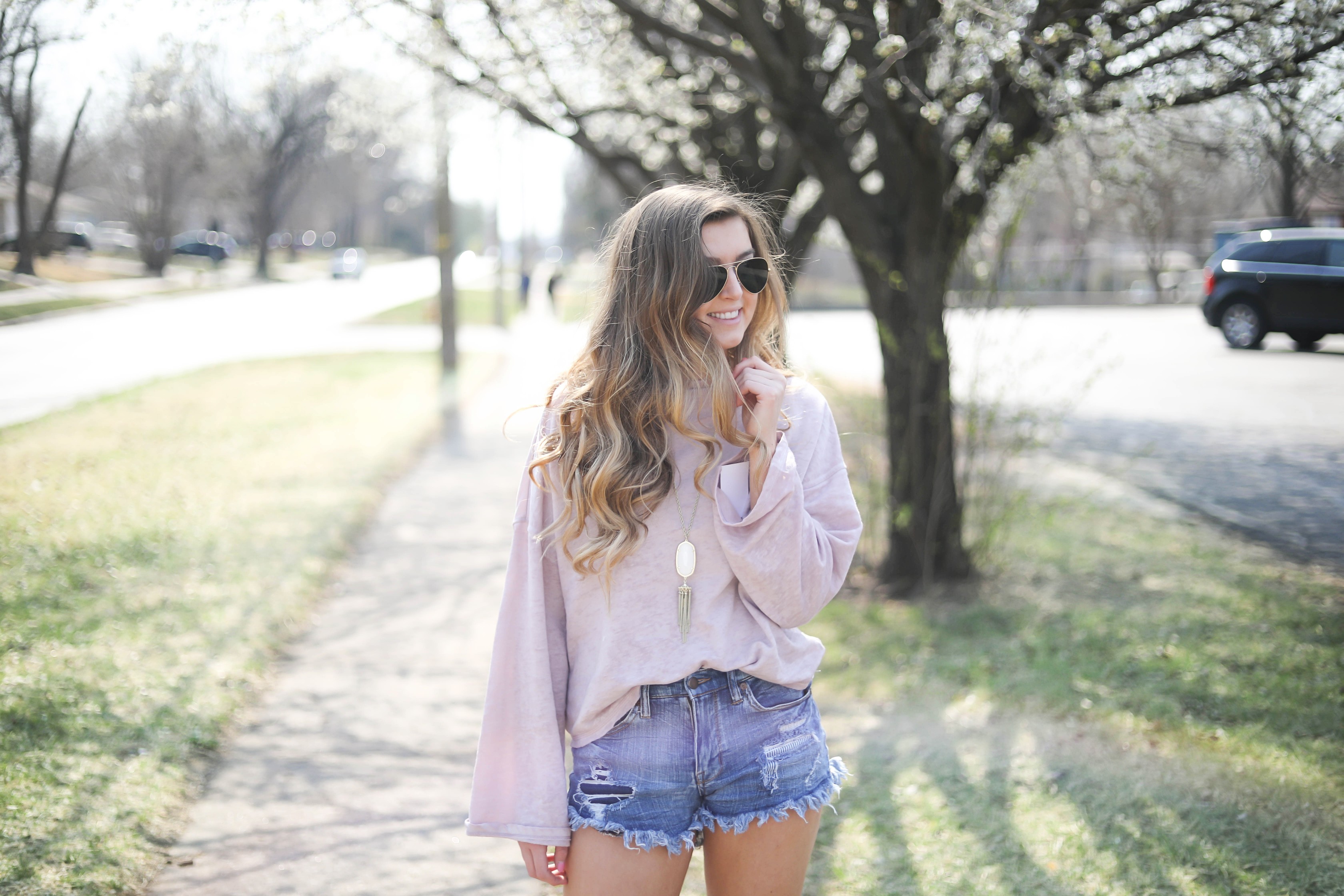 Blooming Trees | OOTD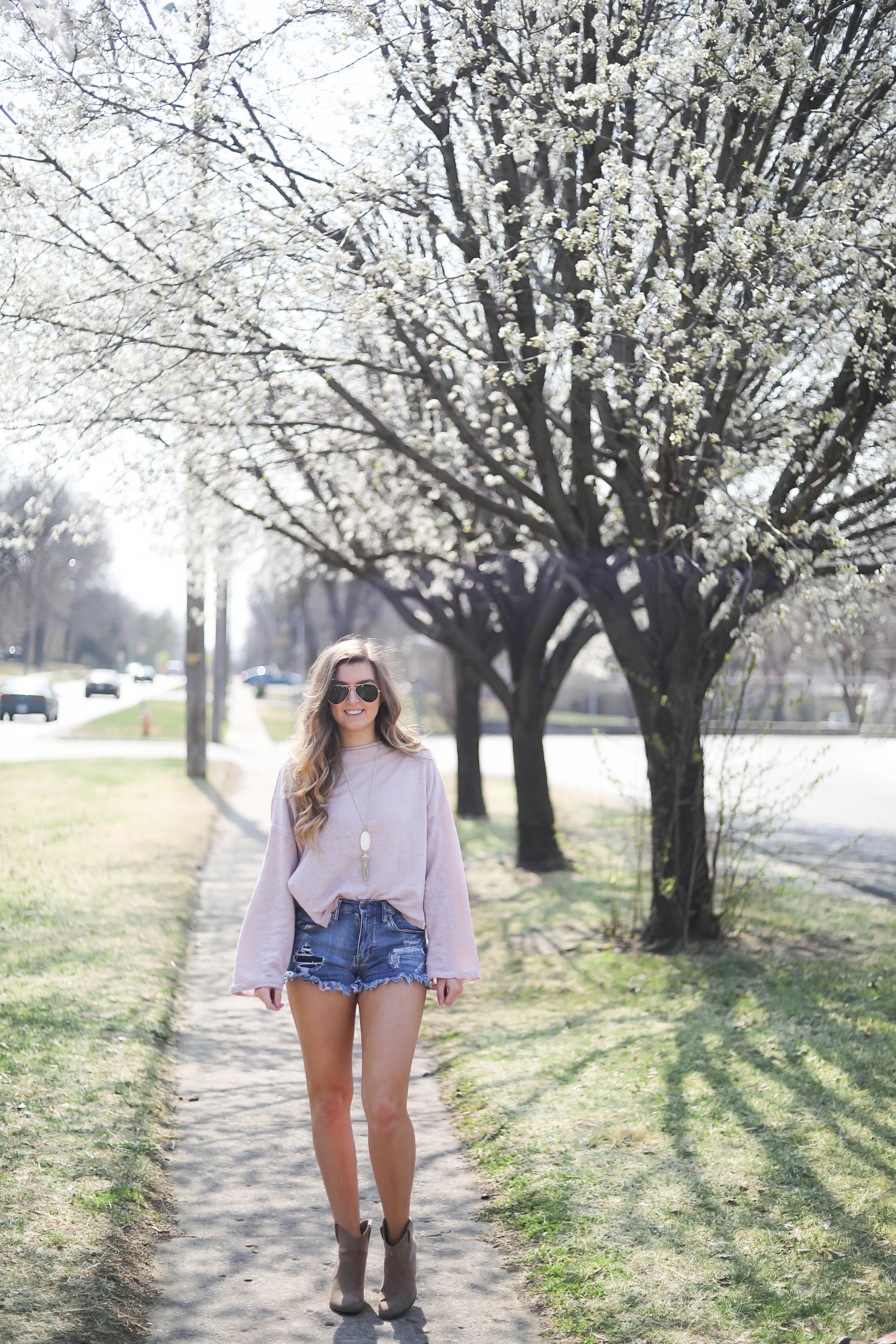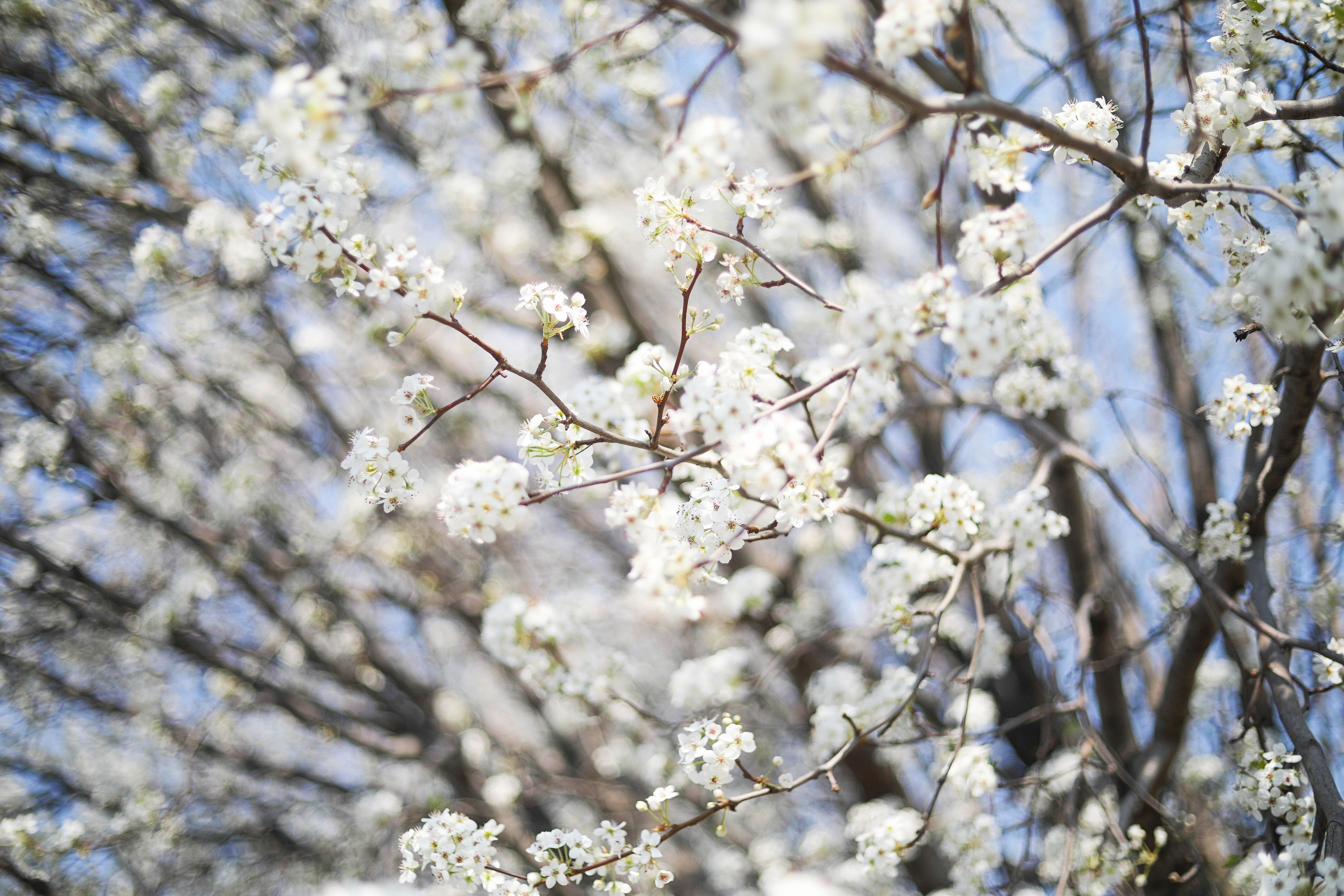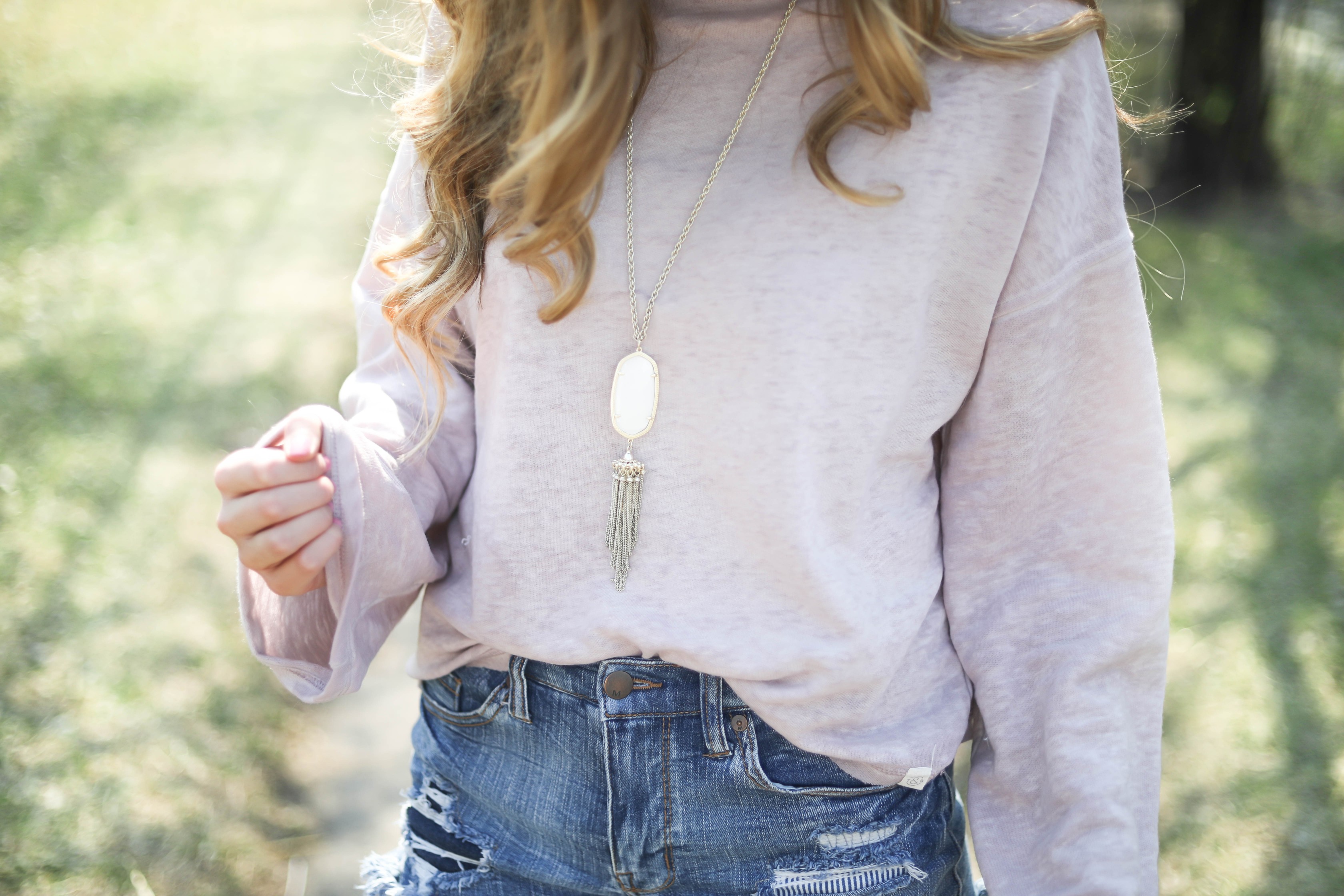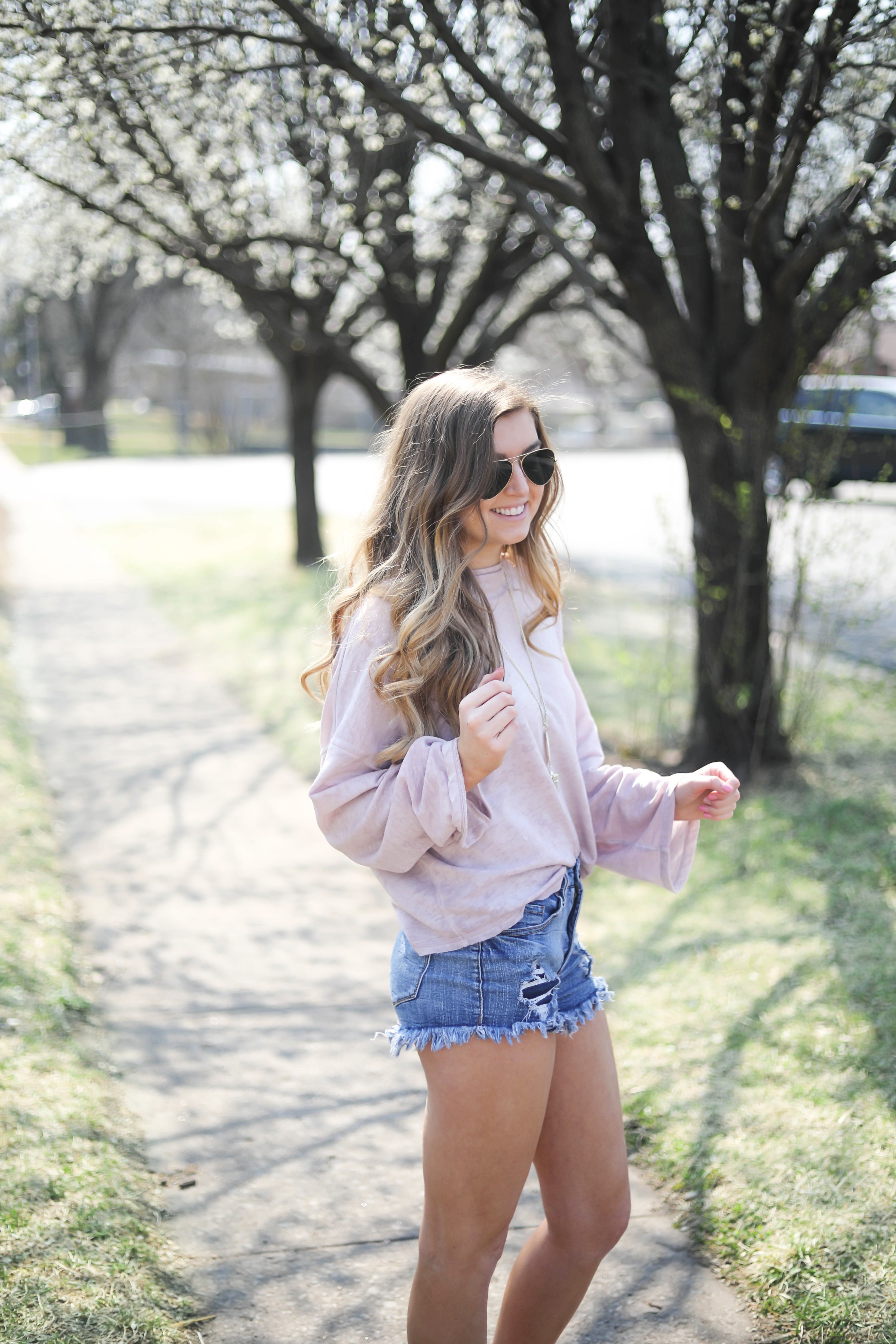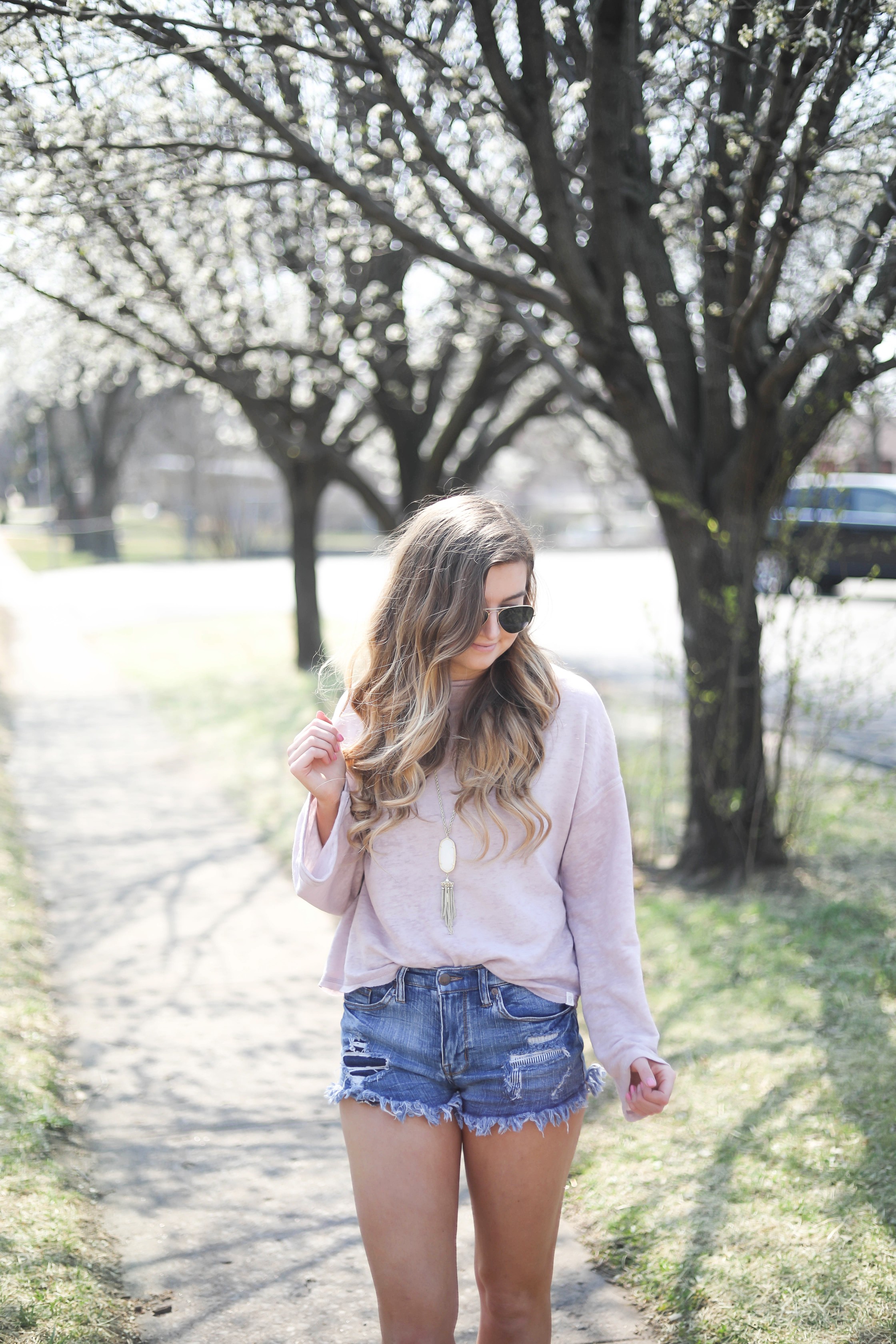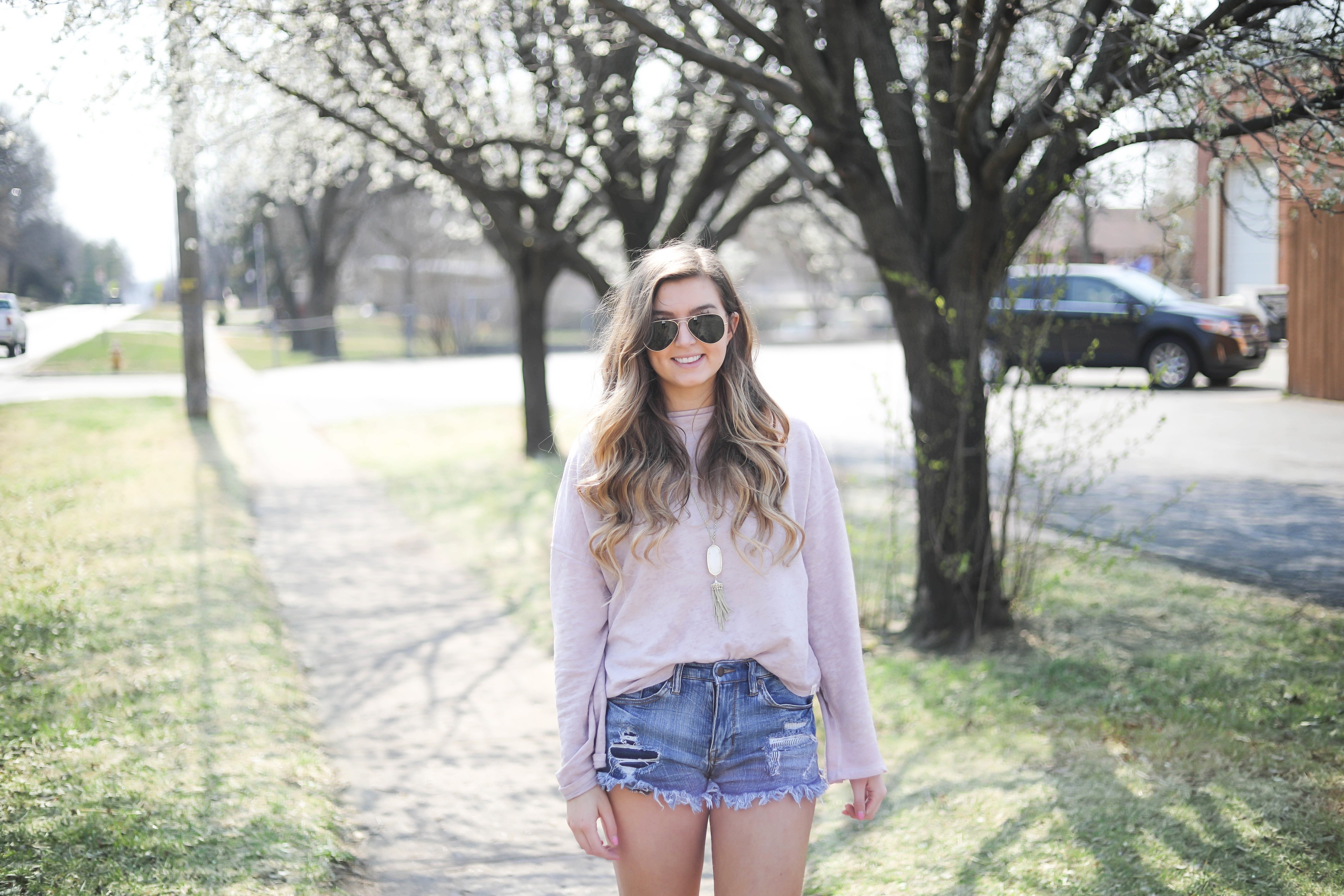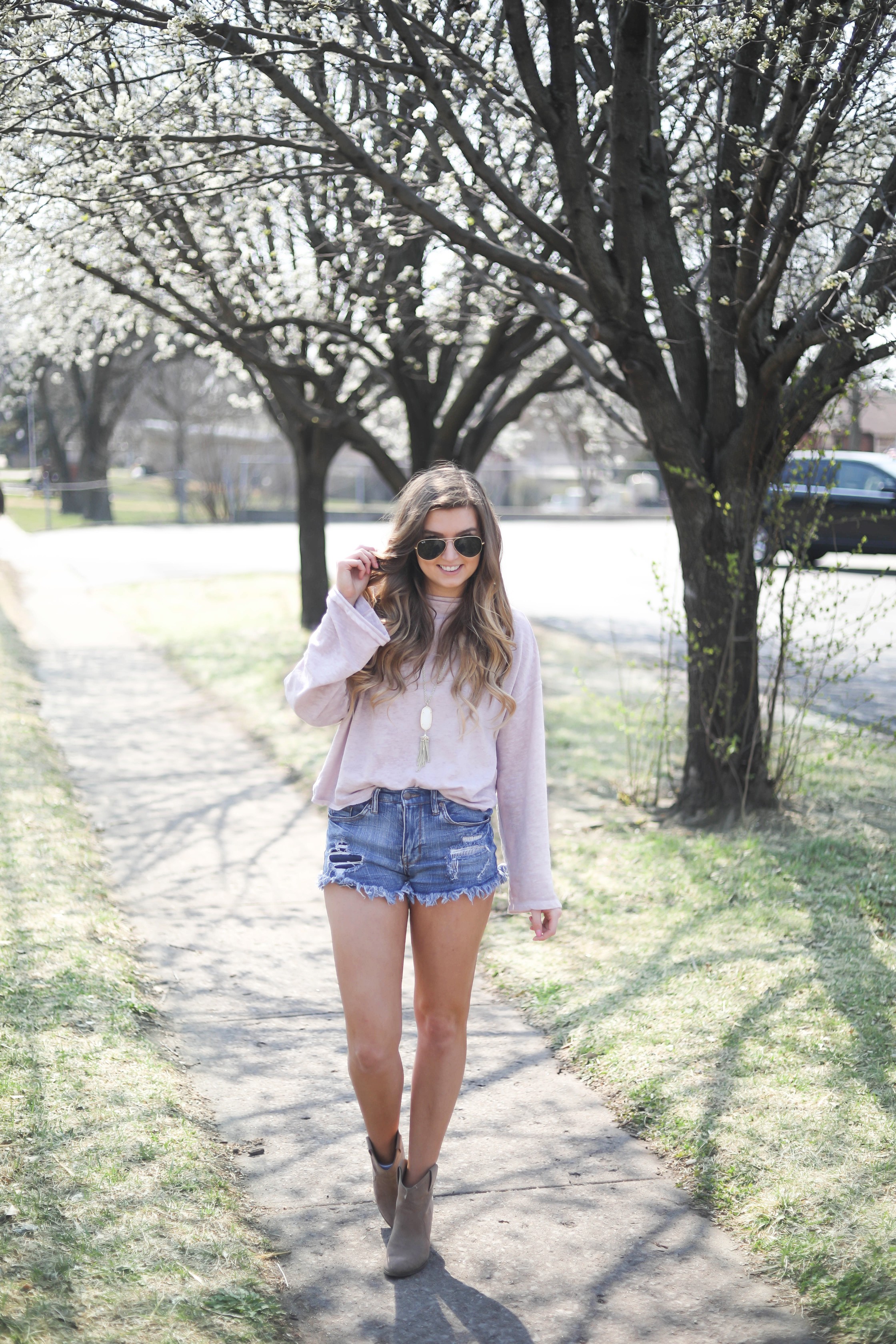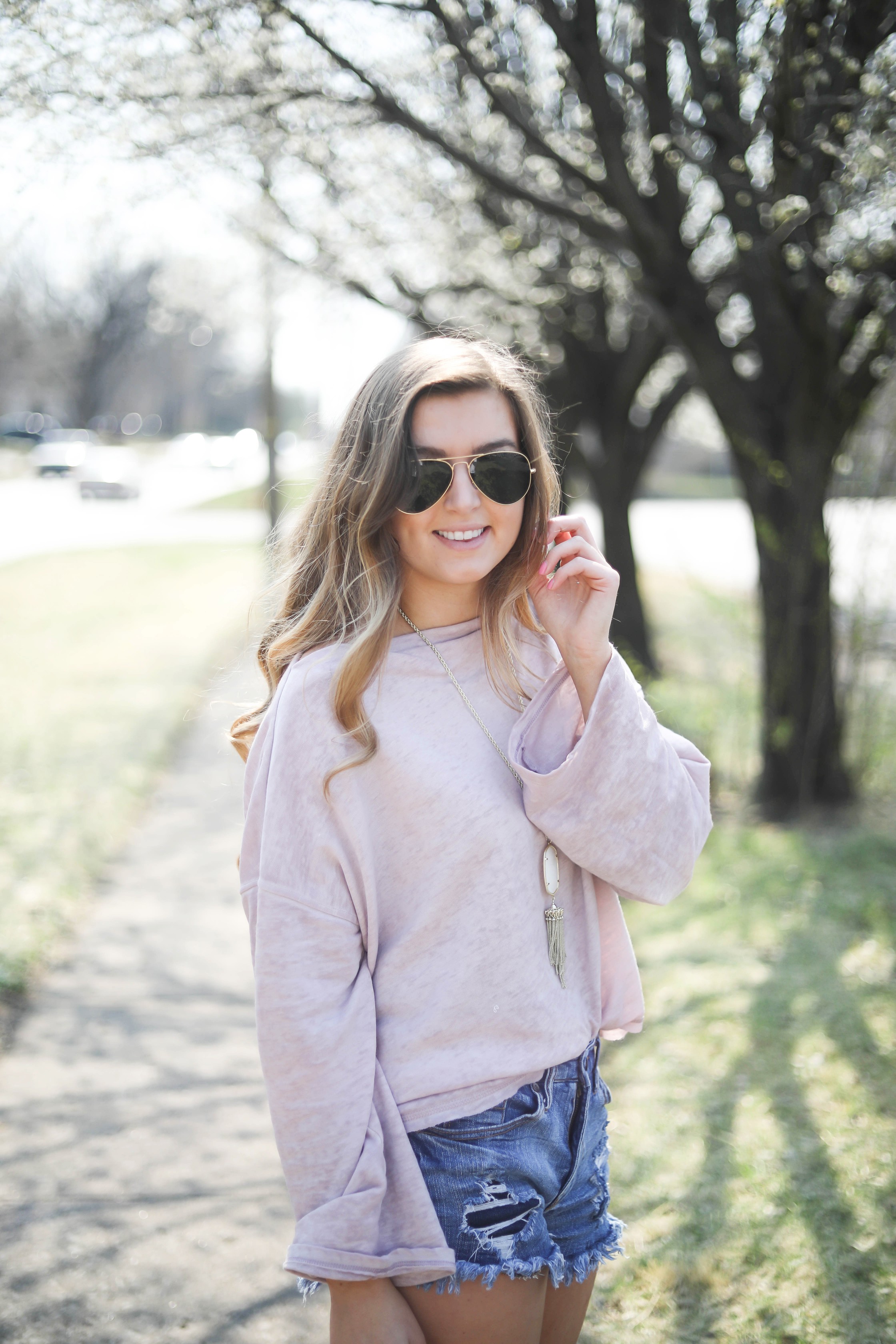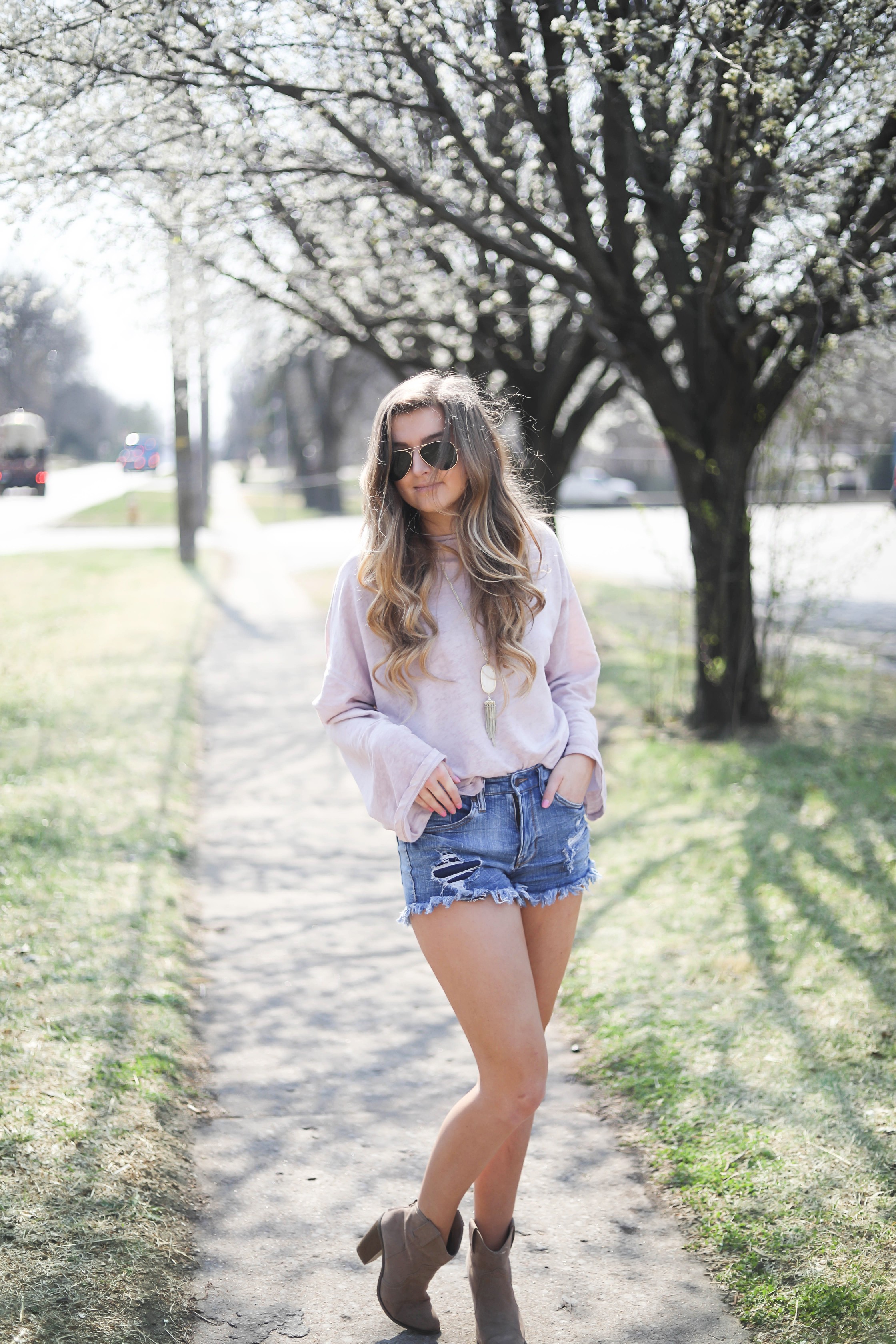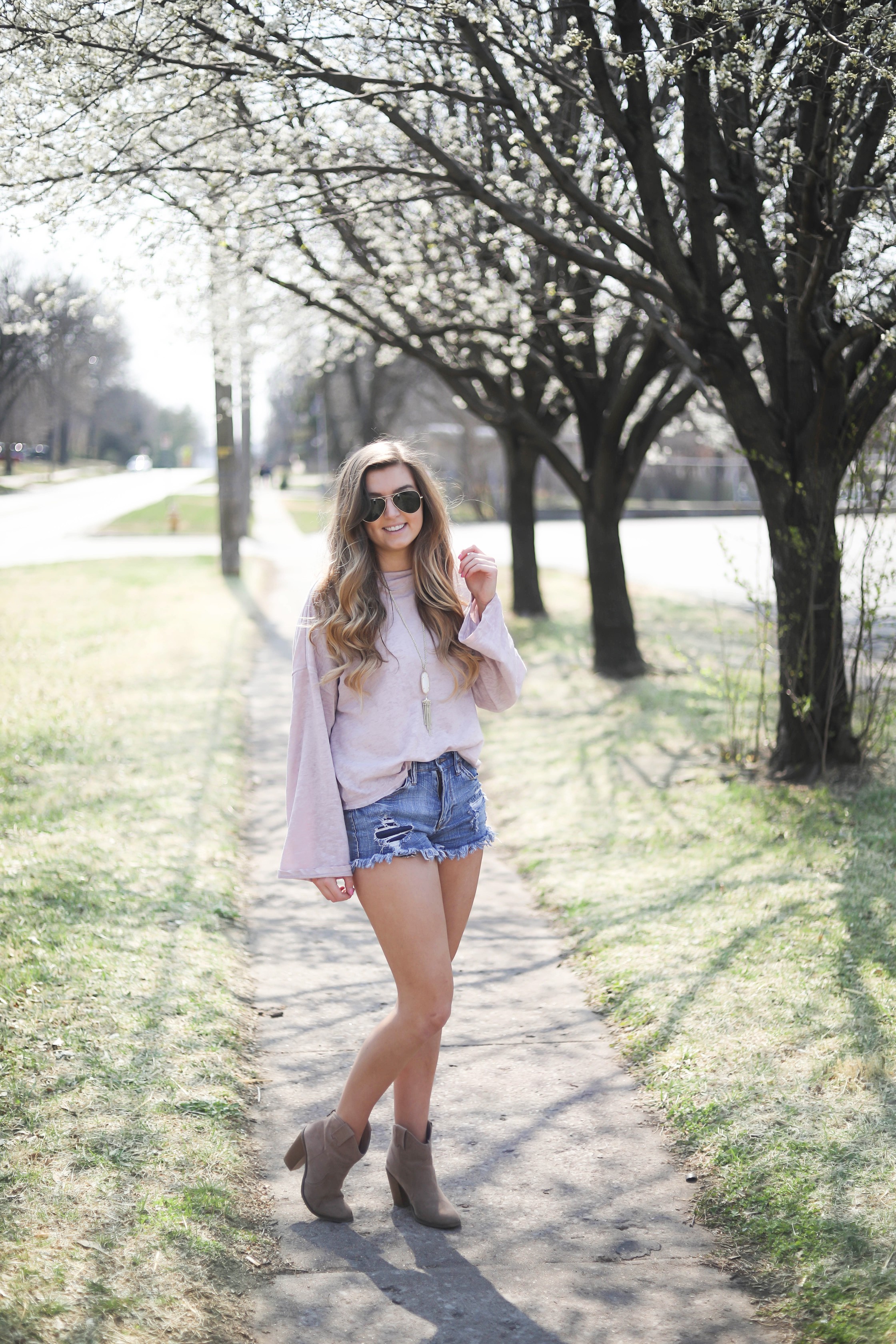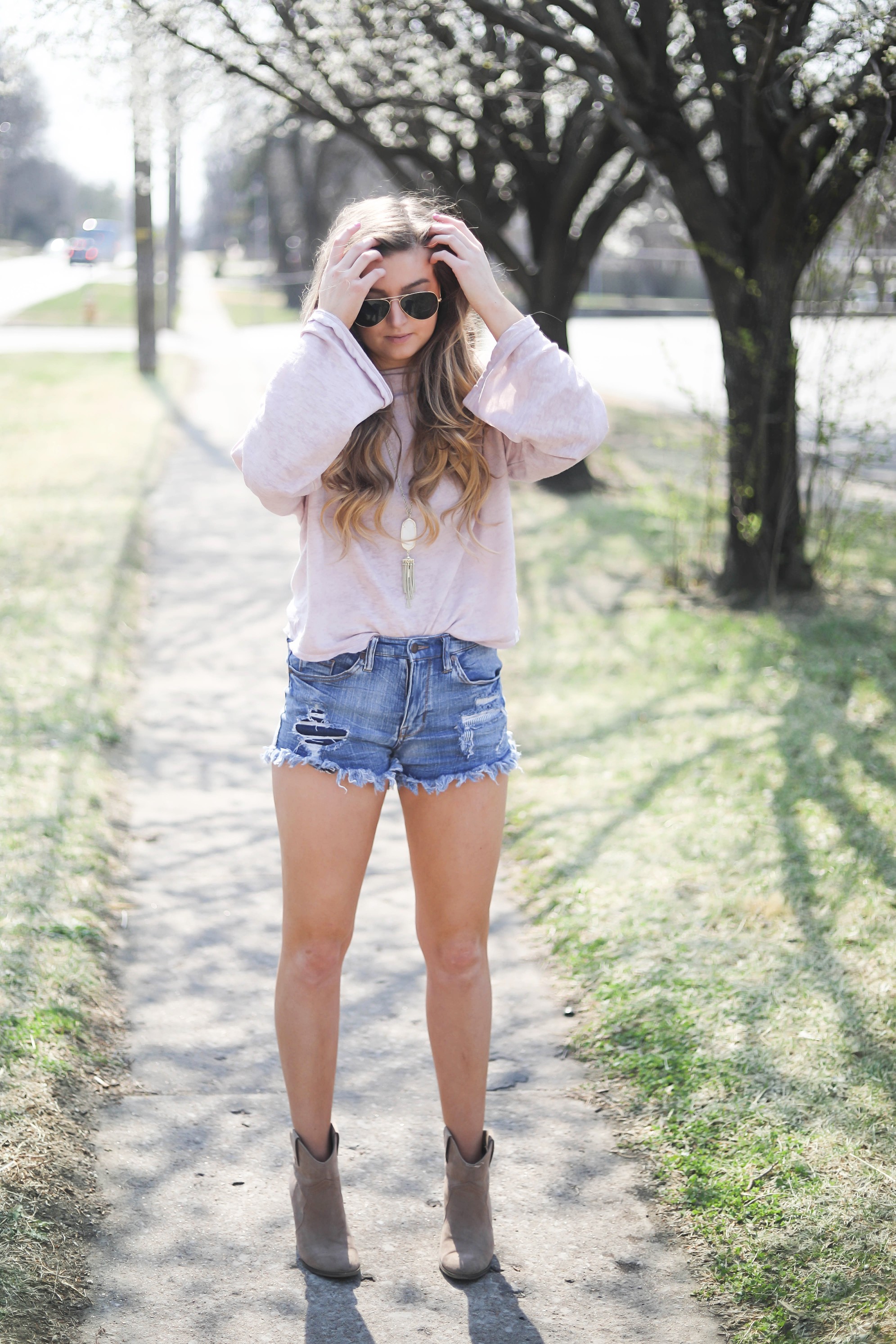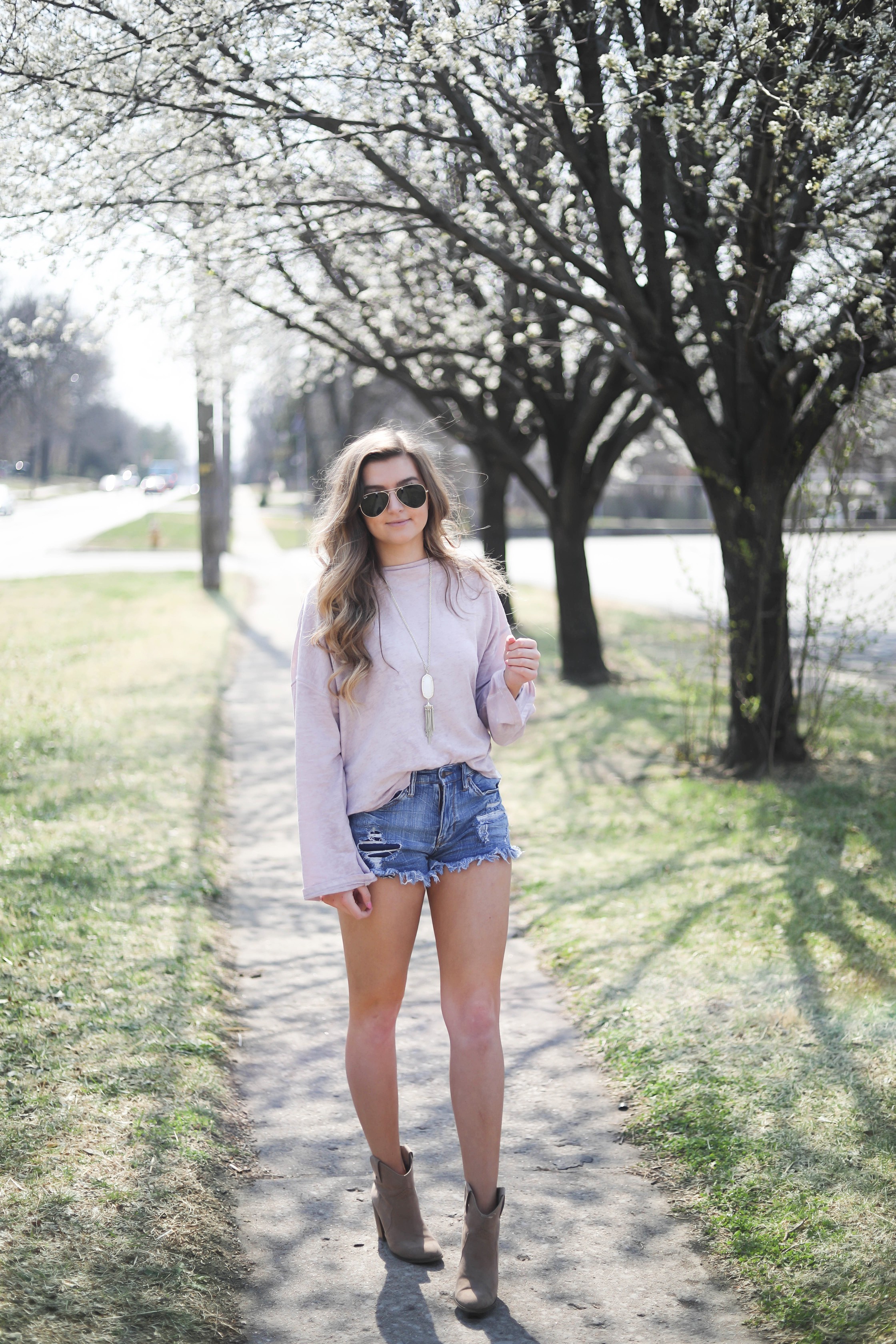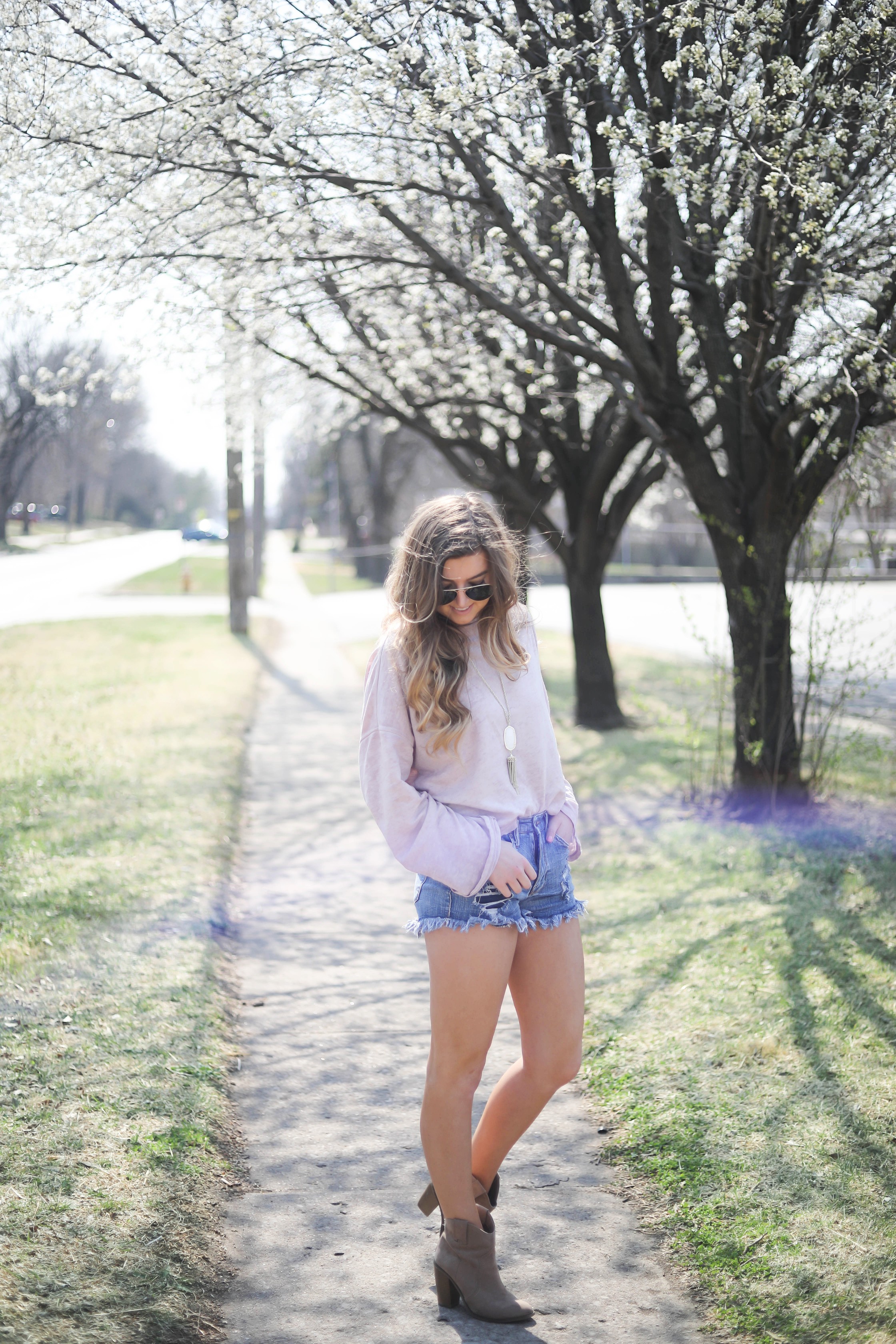 It is officially spring! Okay, not really. We still have 12 days of winter, but how pretty are all the blooming trees outside?! It also feels so good out, it was 77º yesterday and I spent so much time out with my puppy Beau! It's just that kind of weather that makes you want to roll the windows down and blast your music! Plus I love comfortably wearing shorts – I say "comfortably" because I've been wearing shorts for weeks and they haven't been as comfy in the 40º weather haha! You could say I've been stuck in a spring state of mind. I'm going to enjoy it until this Saturday, when snow is on the radar…
This top I'm wearing is probably the softest shirt I own! Seriously y'all, I am going to sleep on it. This top comes in three colors, but I love this pale pink color. It is slowly becoming my new favorite color to buy in clothing, I think it looks good with my hair (is that weird to say?)! I paired it with some ripped jeans that I bought last year at Target. I wish these were still available because I love them, but I linked a similar pair above! I was happy with my decision of pairing booties with this look because I think it finished it off perfectly!
I haven't been wearing the jewelry I own very often because I feel like a lot of it I've worn a lot. If anyone has any good places to shop for new jewelry that's cute & not too expensive let me know! This Kendra necklace is a classic though and I need remember to wear it more! I have it in a dew colors, but white is definitely my favorite because it matches so much!
In other news, I am getting super excited for Spring Break! Not only for the travels and seeing my older sis who is studying abroad there, but also because I have so many cute outfits to wear while I'm there haha! Get ready for some fun posts in Europe!
xoxo,
Lauren Lindmark
Copyright © 2017 dailydoseofcharm.com