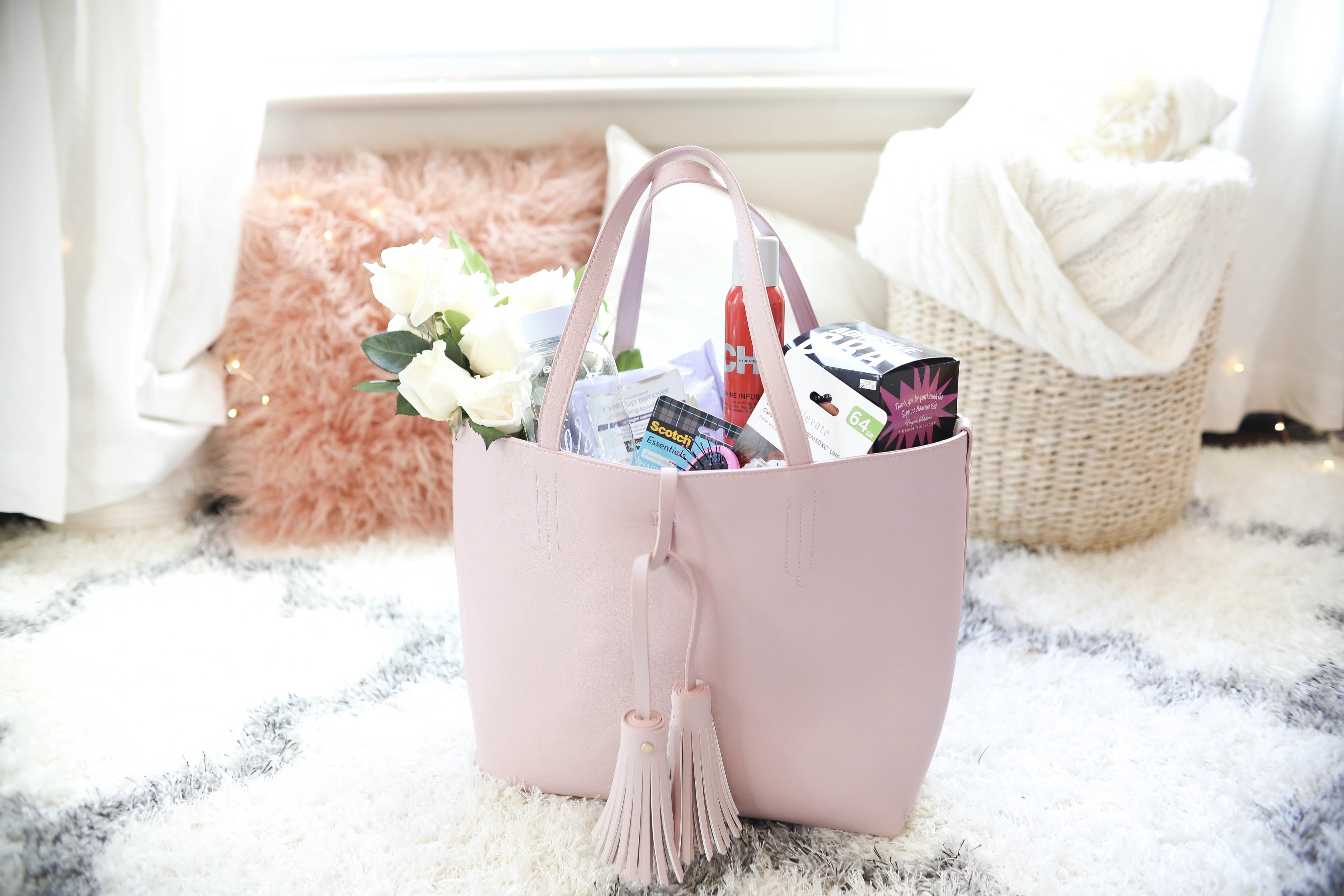 What to Bring to Photoshoots (Blog Shoots) | What's in My Bag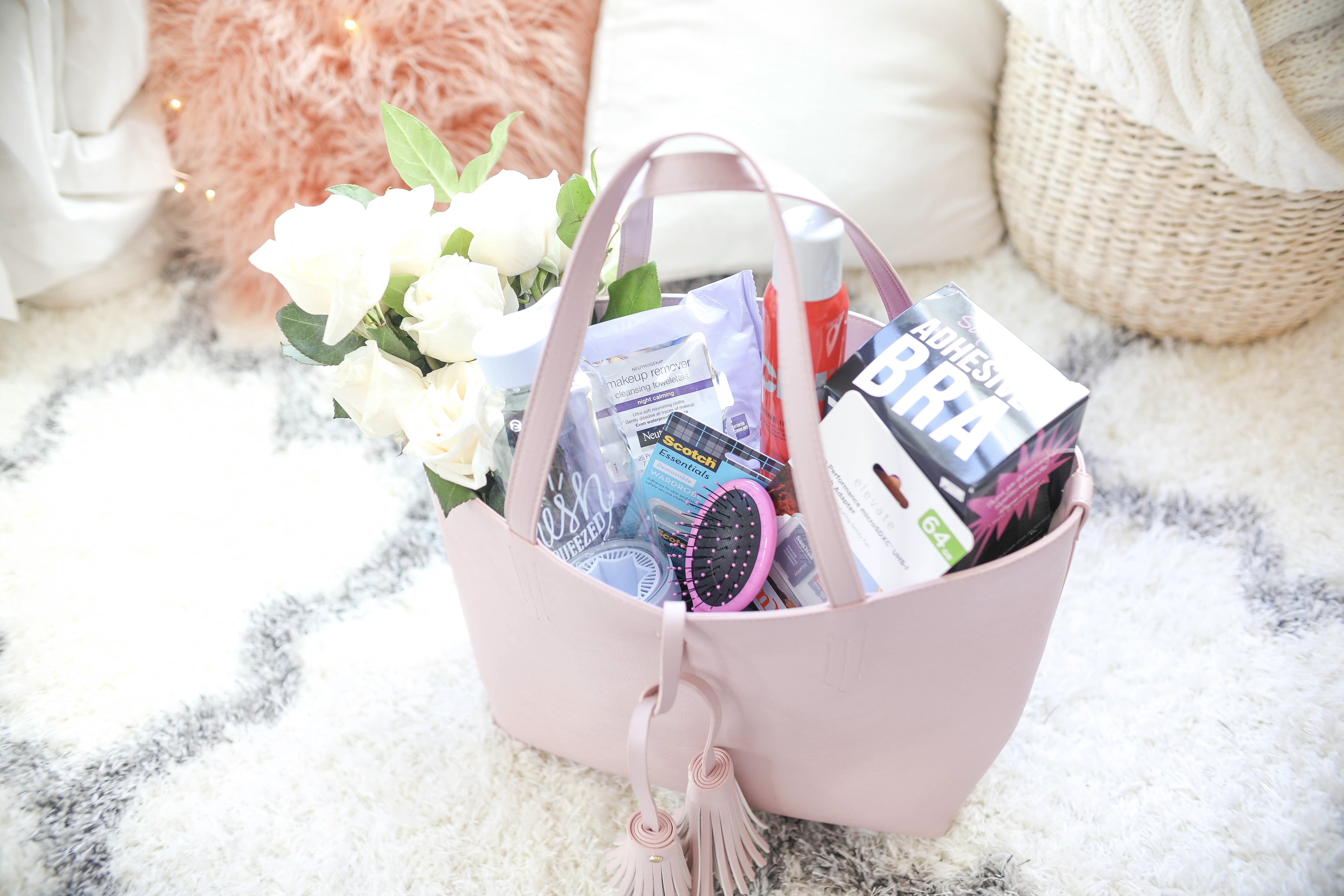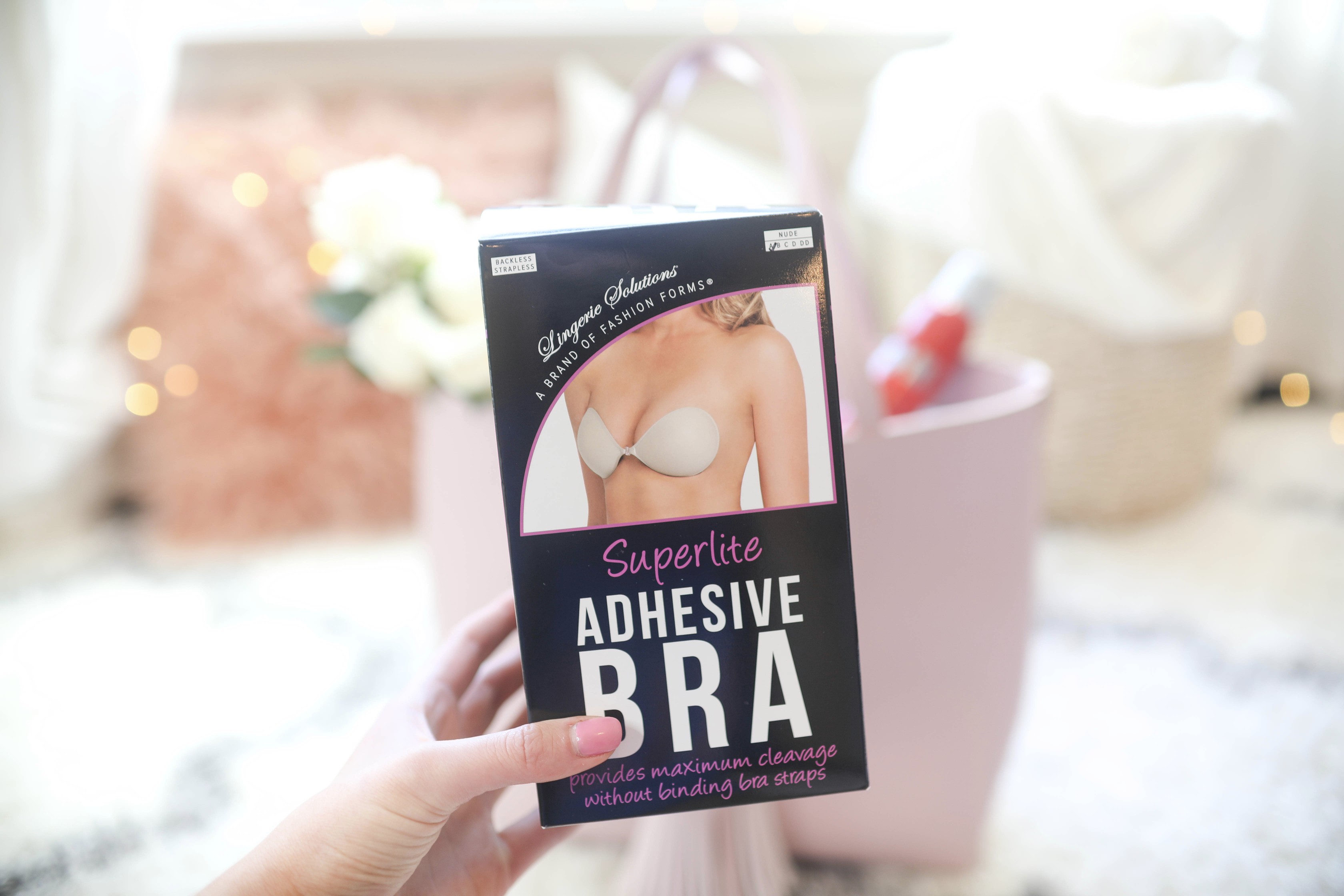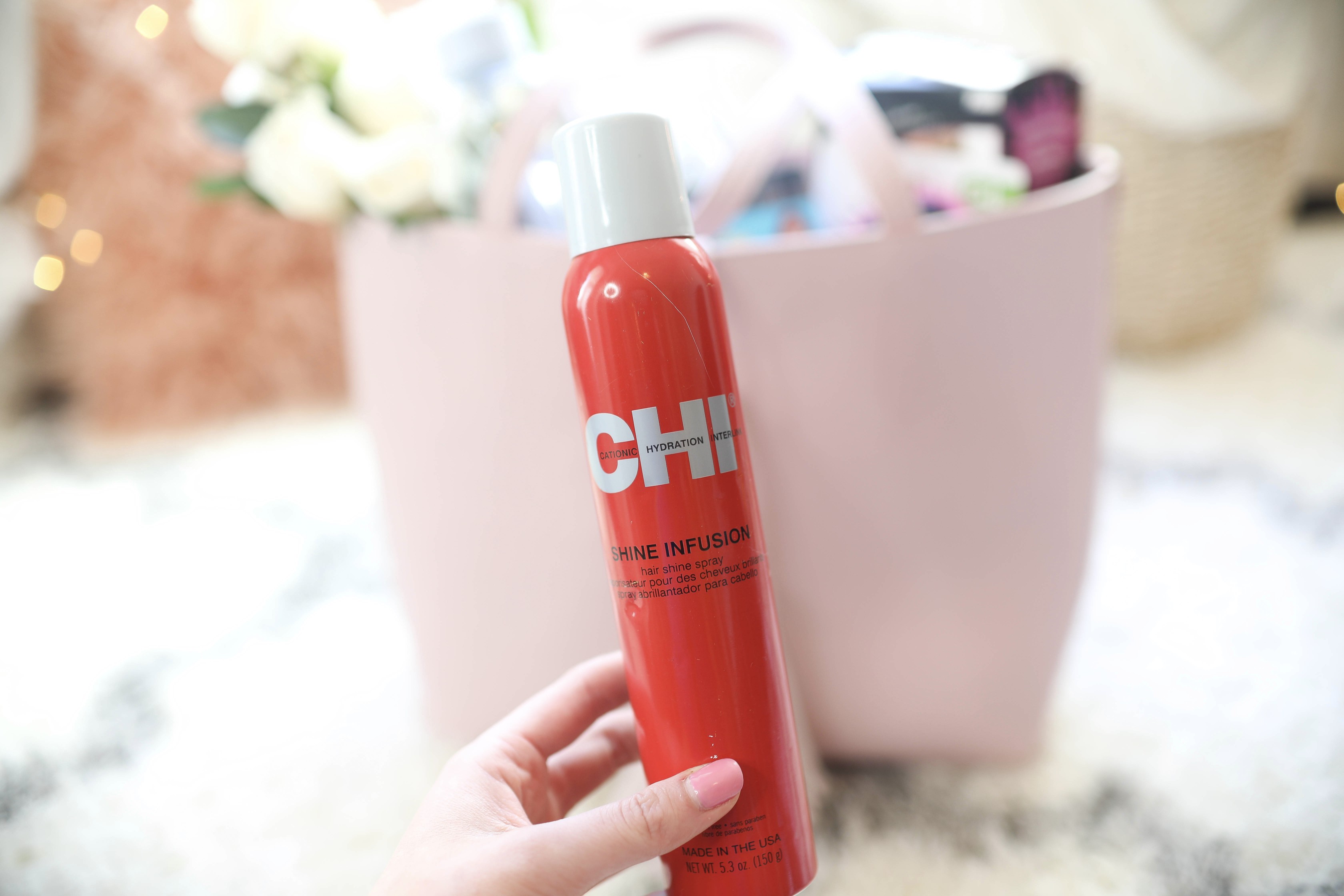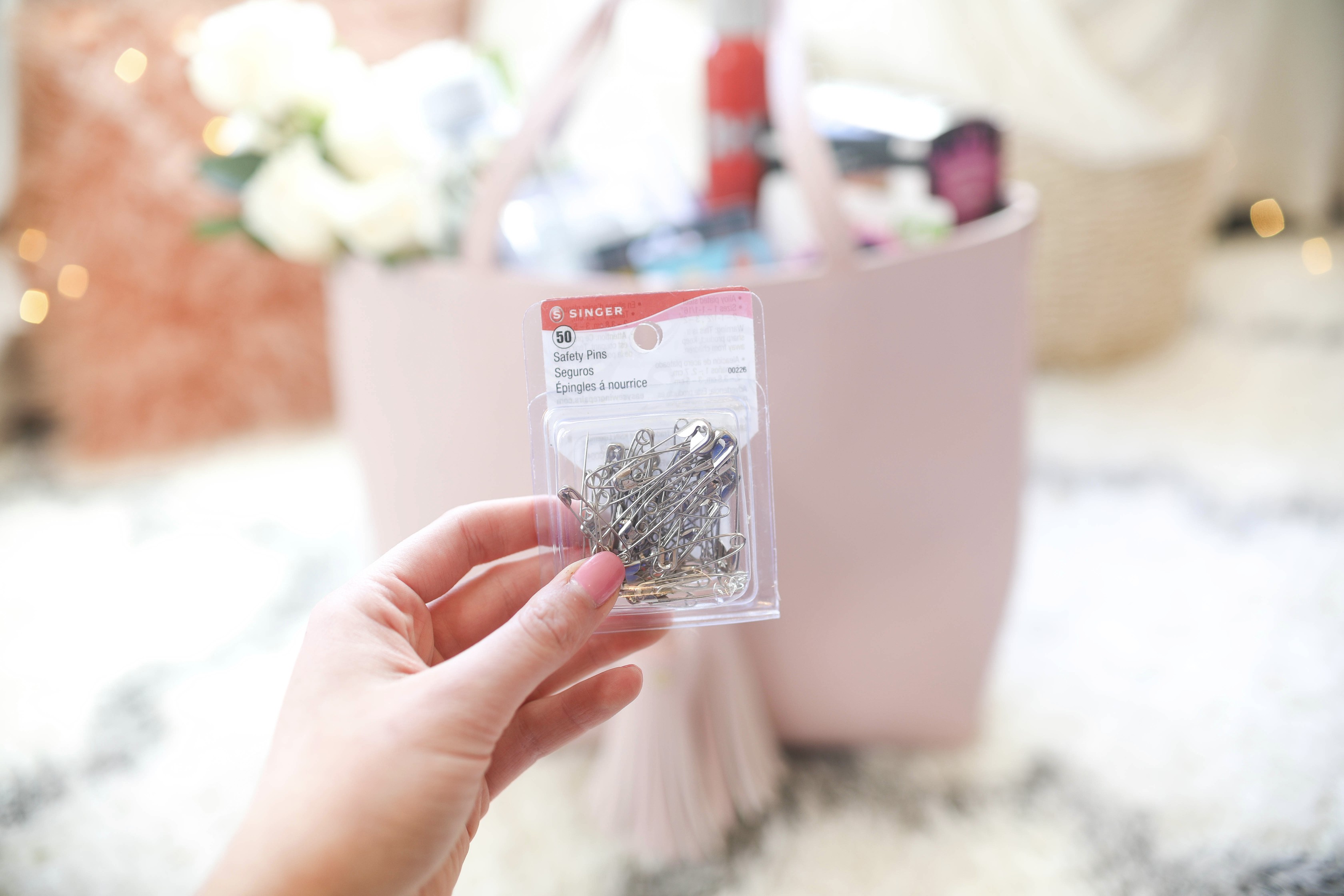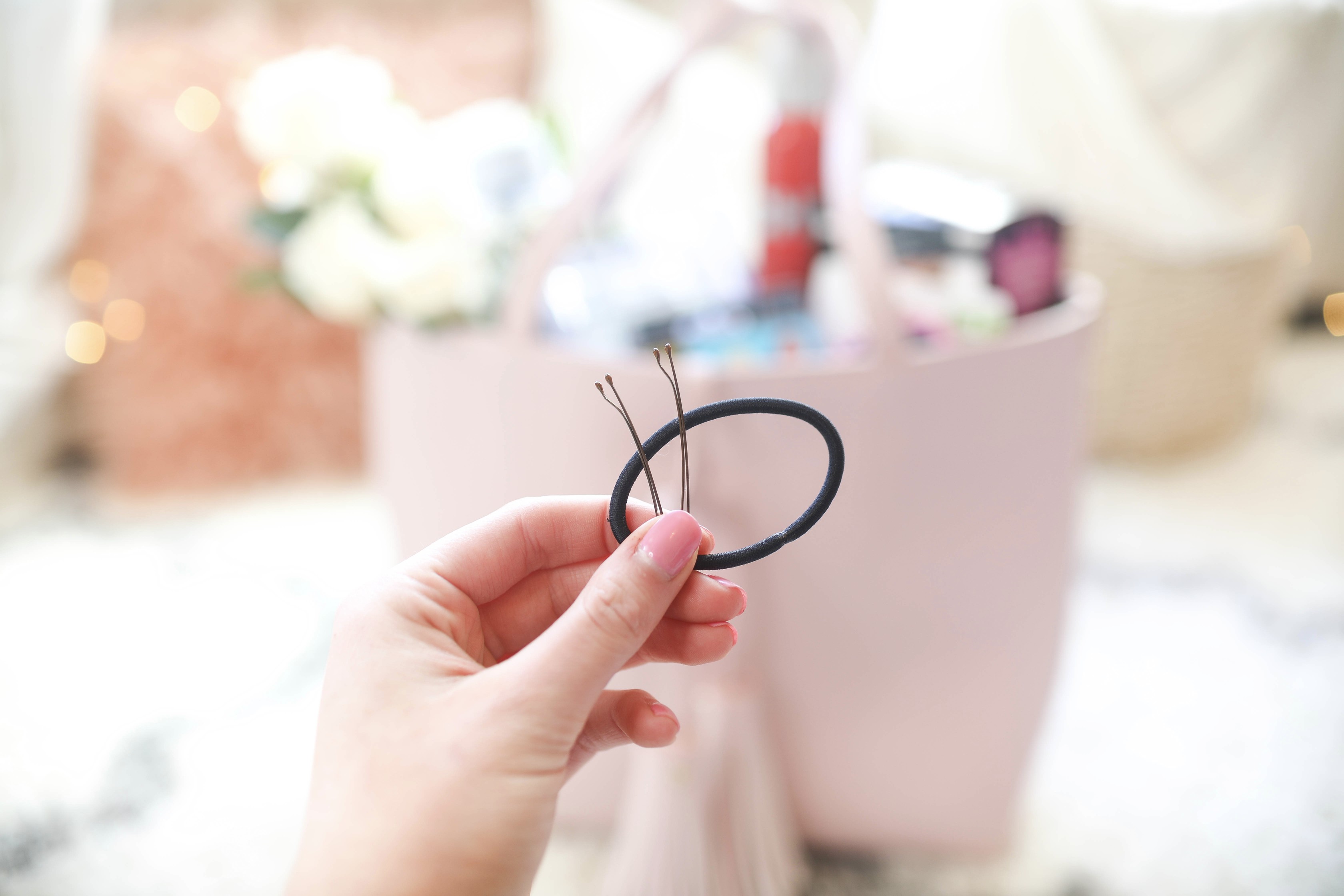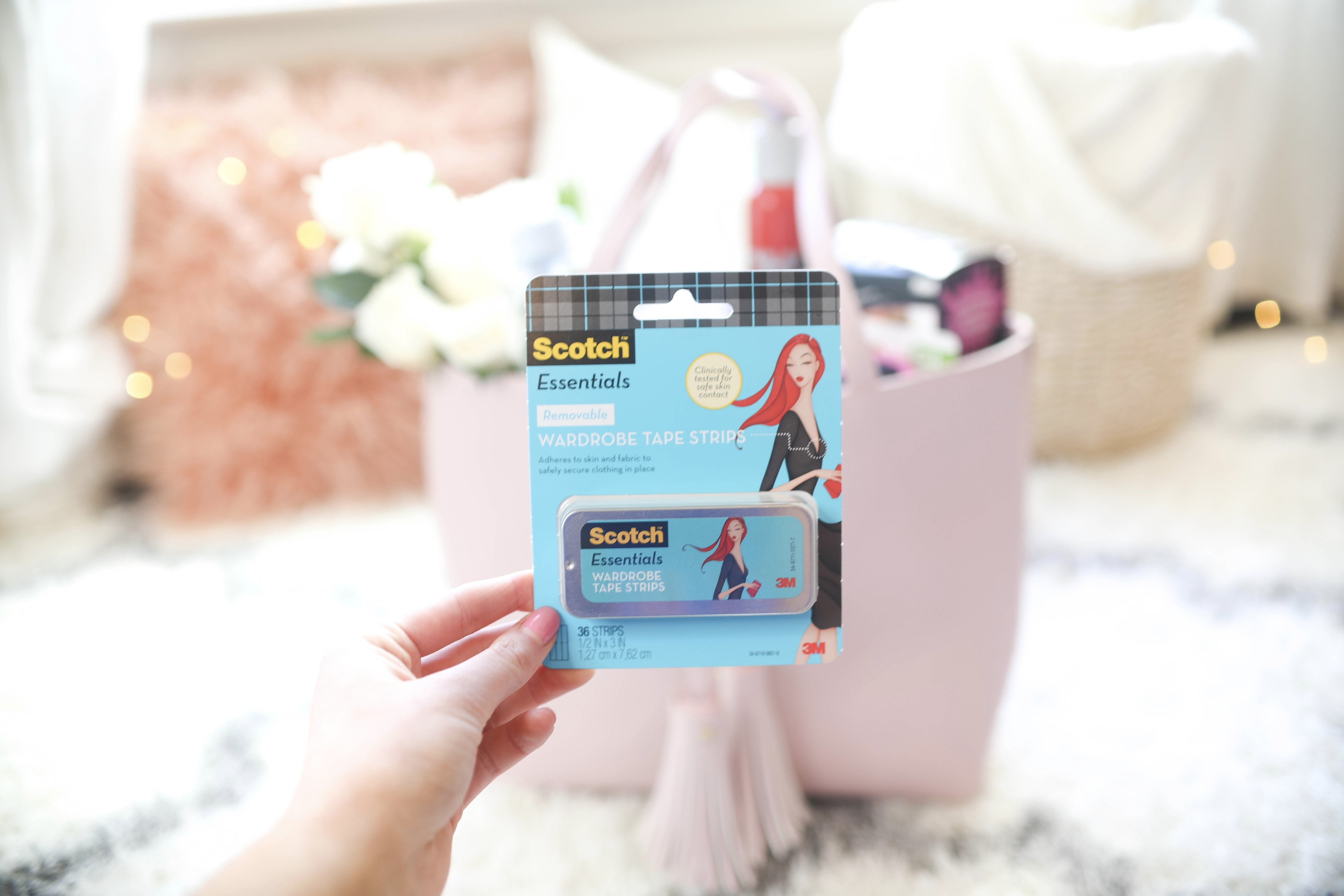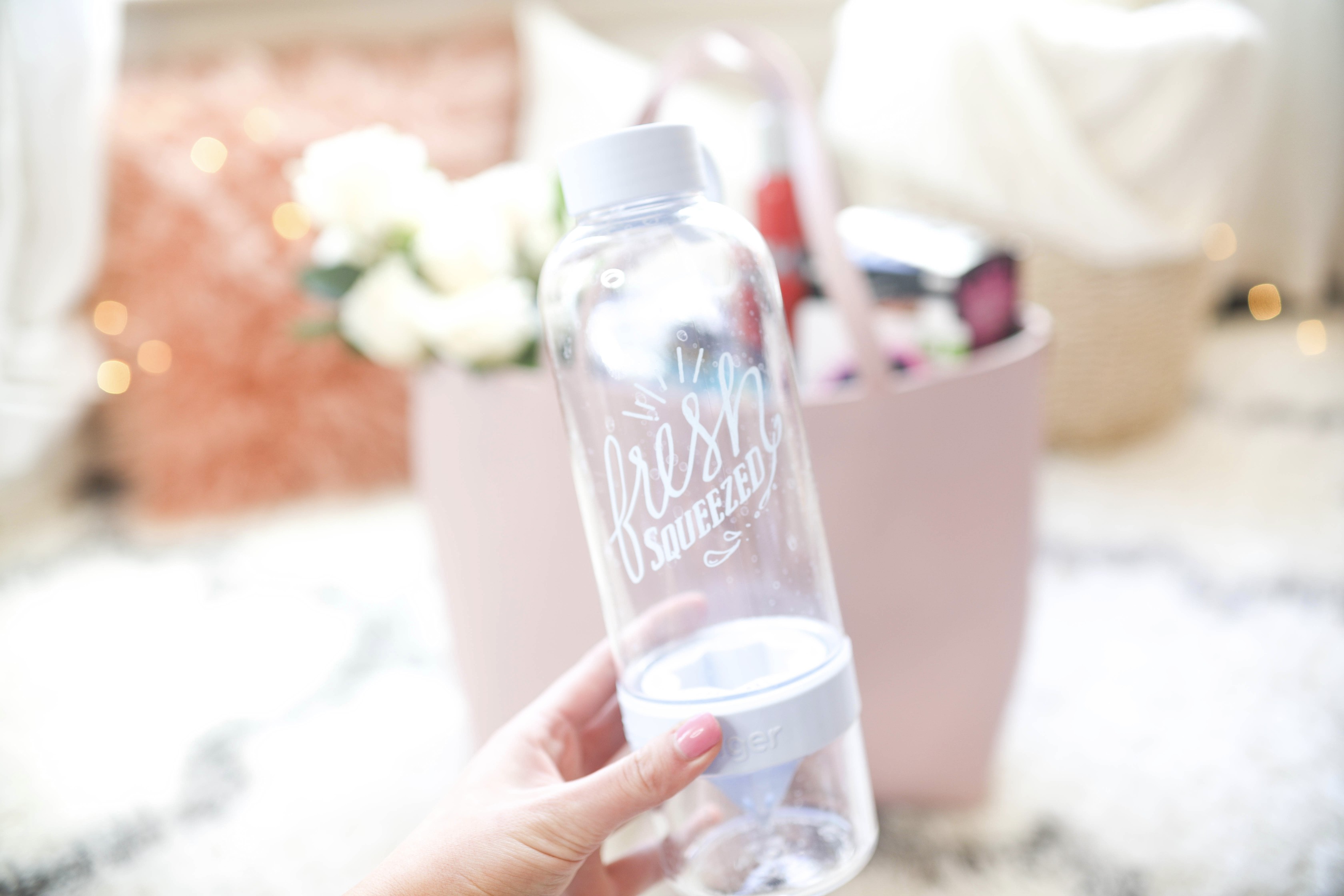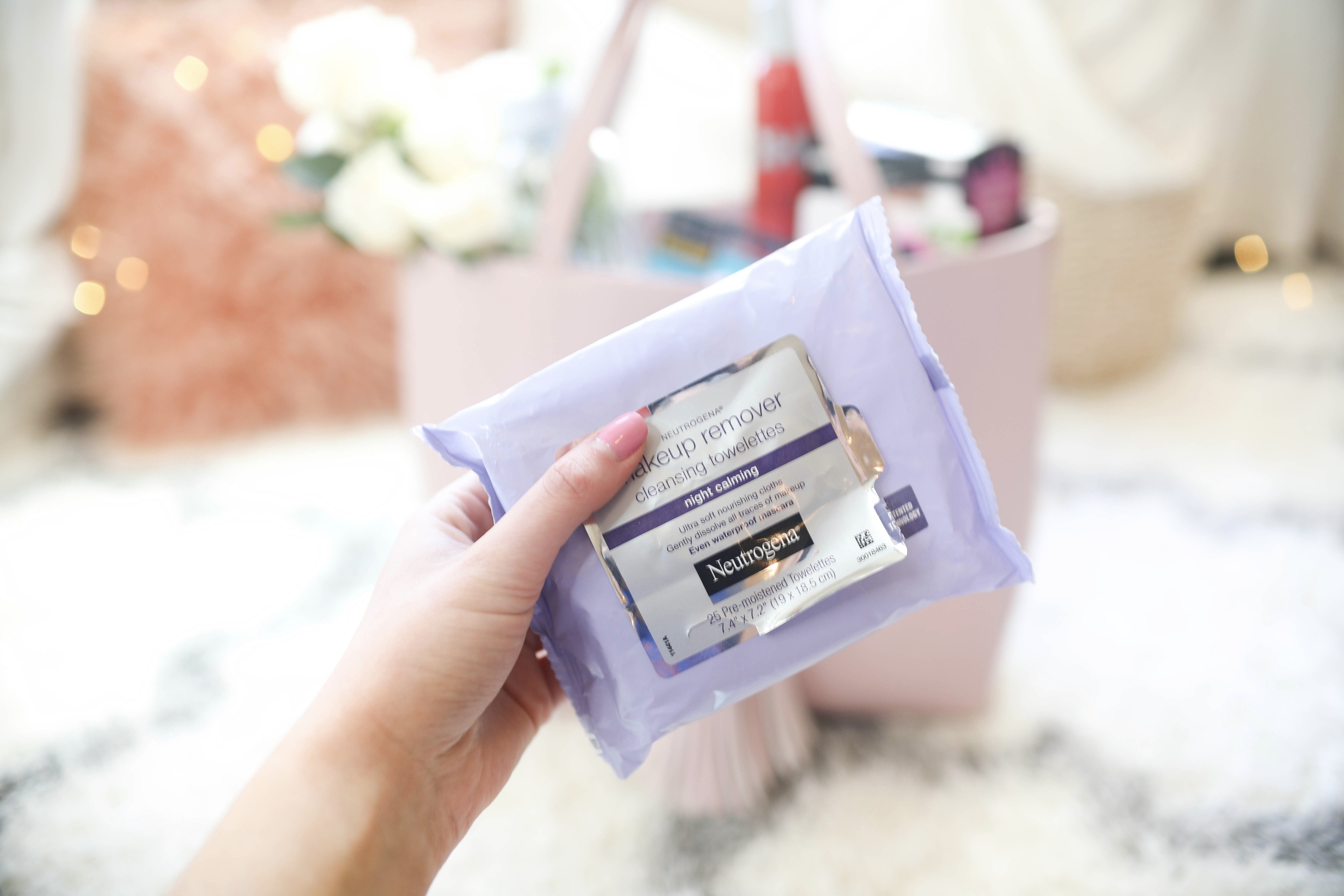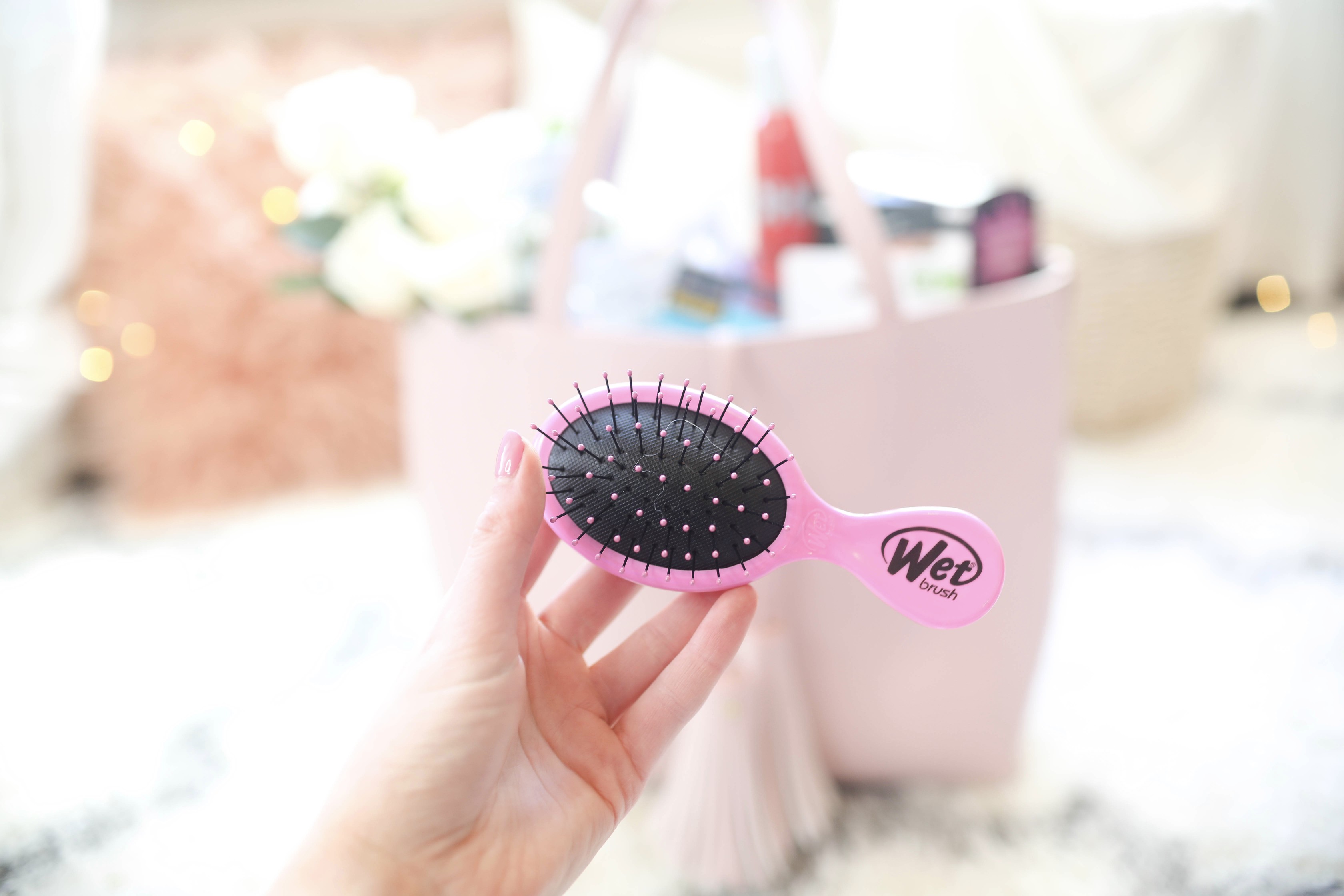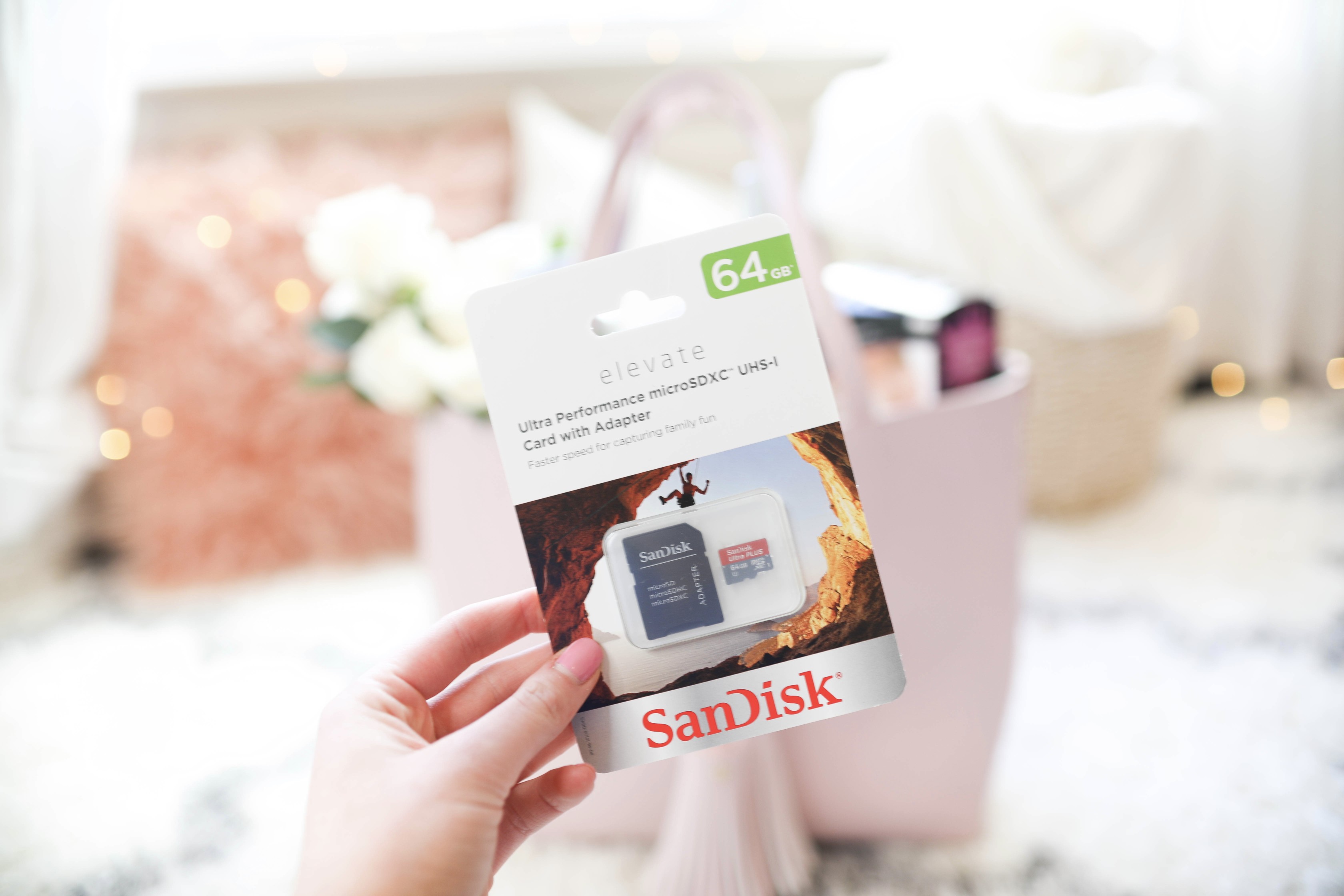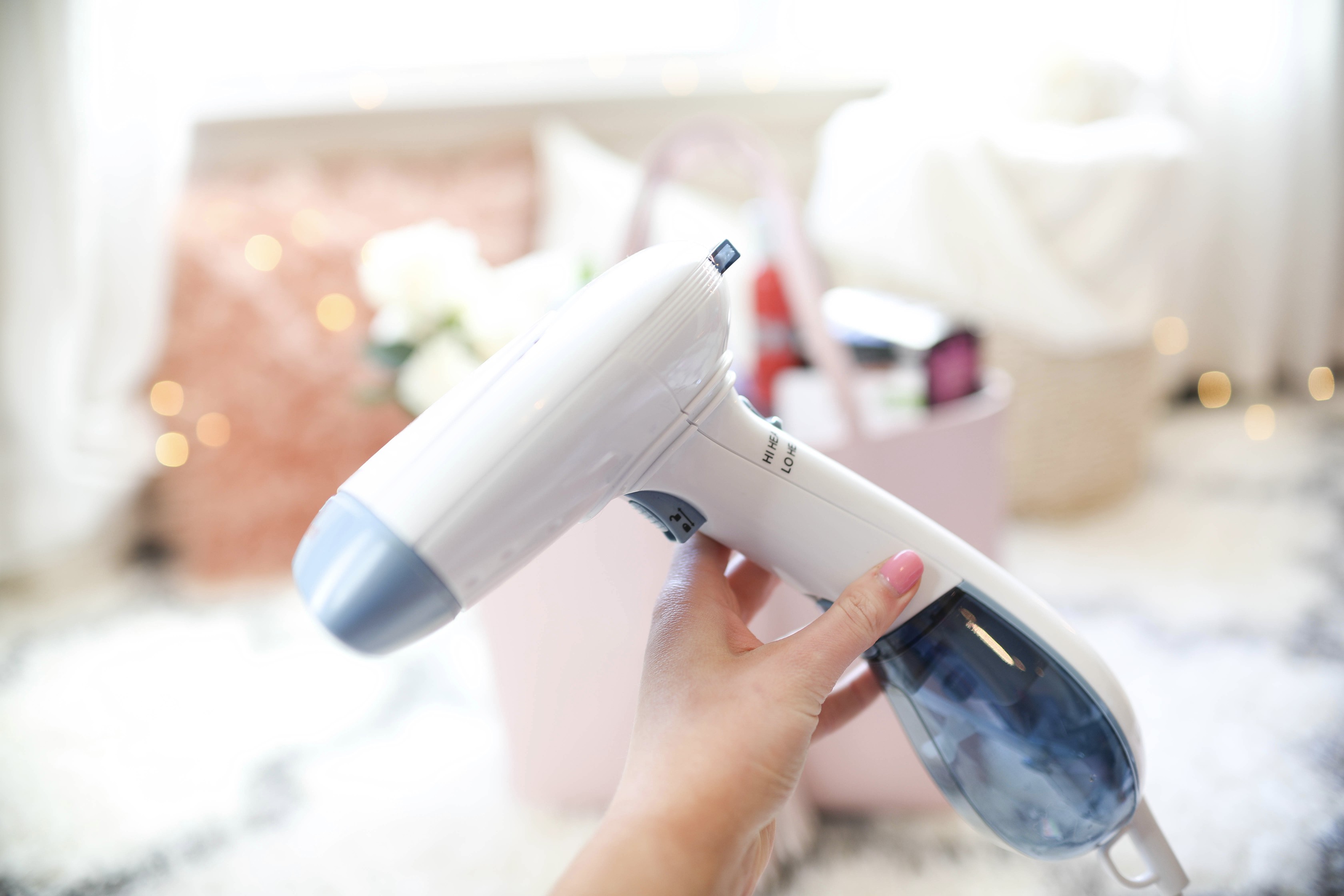 I haven't done a blogging series post in so long! However, I love reading them so I wanted to post another. My first one was How I Stay an Organized Blogger and I had so much fun making it and sharing my tips! Today's post is all about what I bring to photoshoots when shooting for my blog! I've found it's important to be prepared for an easy shoot.
To be honest, I used to just throw all of this in the back of my car haha, so I picked up this cute bag the other day for only $45 and I am in love! I want to note that most of these tips aren't geared towards what photo gear to bring to a photoshoot. I am going to do a "What's in my Camera Bag" post soon which will give more on that information!
1. Steamer
This thing has become my saving grace. Before my steamer I would turn my shower on hot, wait for it to heat up, then let the item hang in the shower. Sometimes I would iron, but steamers are so much easier! This Conair one I have is really fast!
2. Extra memory card
This is more of a camera bag necessity, but it's still important to point out. You have no idea how many times I used to go out for shoots and in the middle have a full memory card! I would sit there and delete photos so I could continue. Getting a large memory card and a back up is smart!
3. Hair brush
This one is obvious, my hair gets so tangly outside, especially when it's windy! I love the Wet Brush brand, I found this mini one that is perfect to bring on blog shoots!
4. Make up remover wipes
This is one I have added to my bag recently, sometimes when I'm shooting more than one look I wear different lip colors. Having make up remover wipes is so helpful for switching lip colors fast!
5. Hair ties
This is great for days like yesterday when it's so windy out and my hair is not staying put when it's down! Also, you never want to be out on a shoot and have a hair tie break!
6. Bobby pins
This one is pretty much the same as above, sometimes I have fly-away hairs or just feel like doing something different with my hair so I need a bobby pin!
7. Safety pins
You never know when you'll need safety pins, sometimes a shirt won't stay put or a skirt won't stay up without one!
8. Chi shine infusion
This stuff is AMAZING. I've been using it since middle school – yes I am serious! It makes your hair so shiny and it also smells good! I like to put it on right after I do my hair, but it's nice to have on a shoot if my hair is frizzy! Here is a link for a bottle on sale for $10!
9. Water bottle
This one I wanted to throw in because I'm trying to drink more water, so I've been taking water bottles everywhere! Might as well throw when in for the shoot!
10. Sticky boobs
This one is probably one of my favorites because sticky boobs work with EVERY outfit! They're nice to have on hand, especially when you're switching outfits!
11. Fashion tape
Like the safety pins, you never know when you'll need to hold something down or together!
Other Ideas:
– Extra Socks
– Lint roller
– Extra Makeup
– Lipstick
– Tank tops (undershirts)
– Nude underwear
Let me know what you want to see next in my blogging series!
xoxo,
Lauren Emily Lindmark
Copyright © 2017 dailydoseofcharm.com