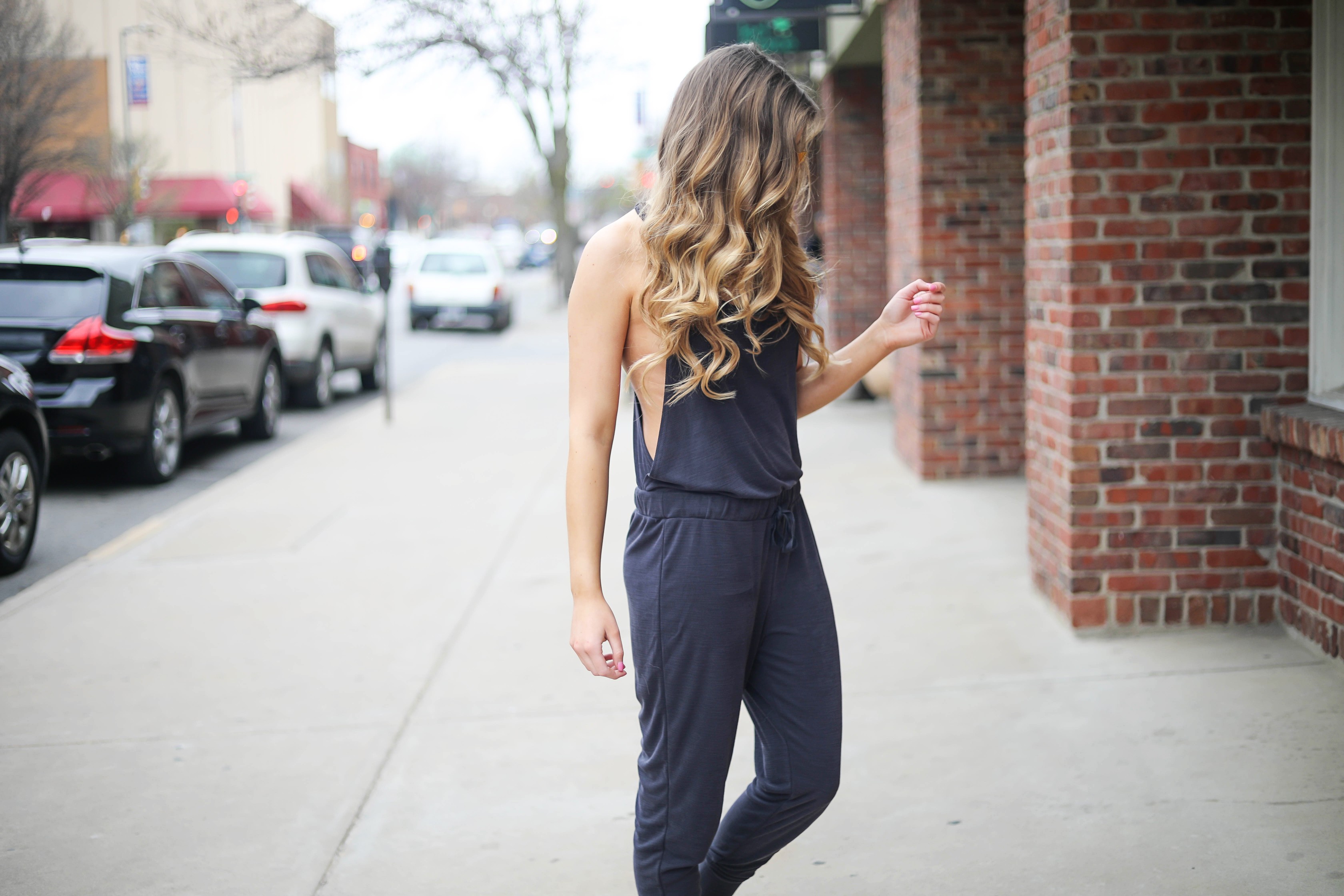 Rainy Day Jumpsuit | OOTD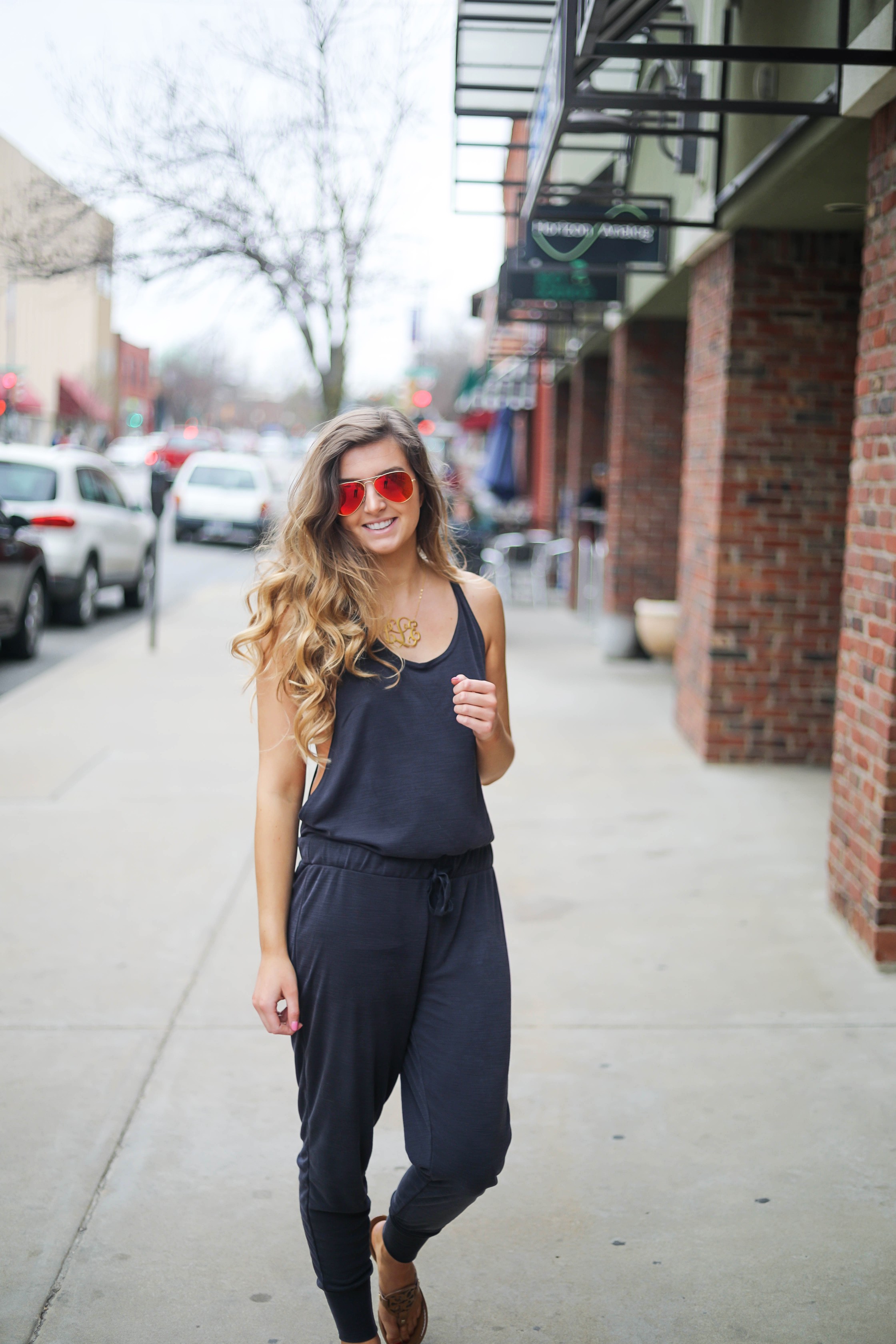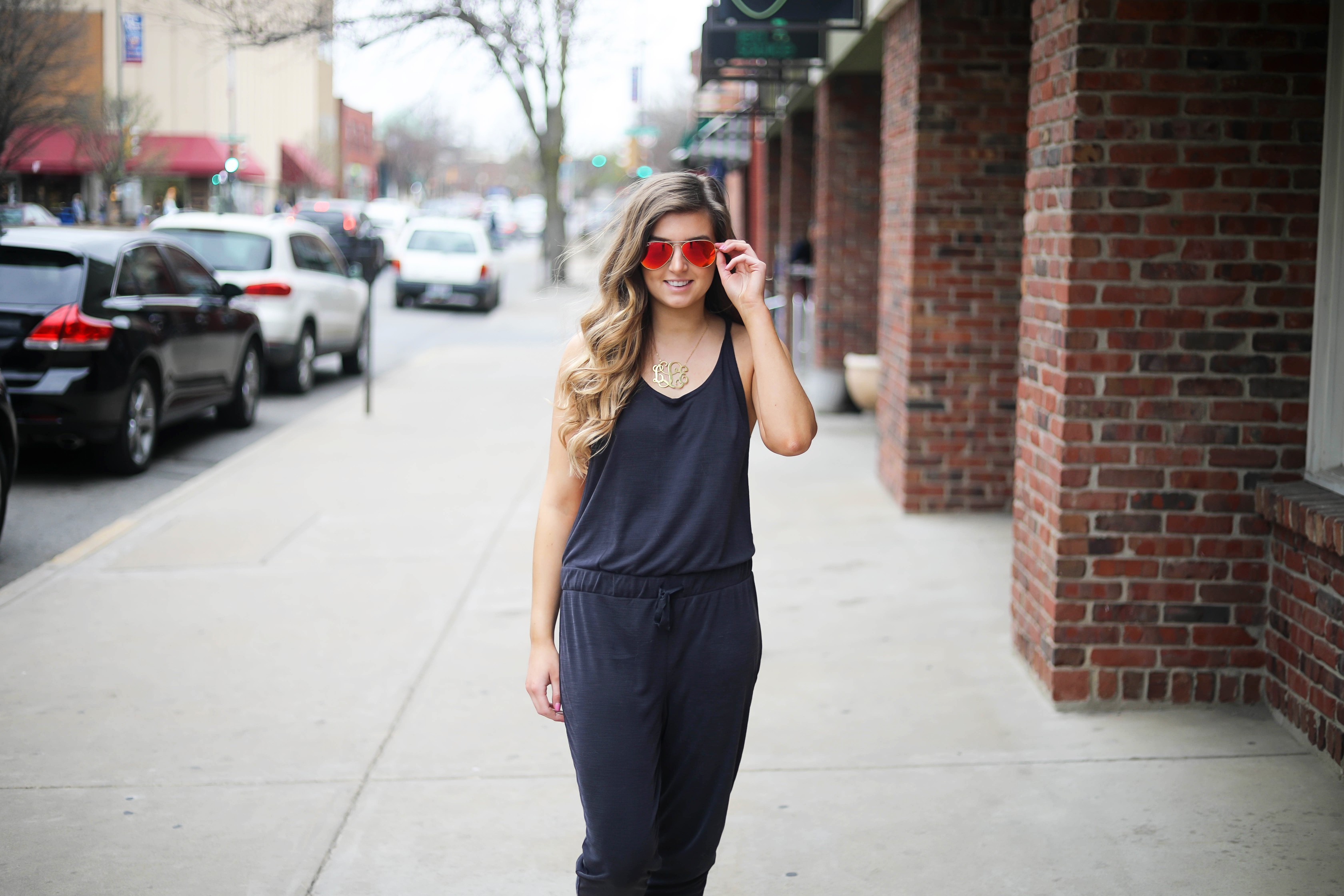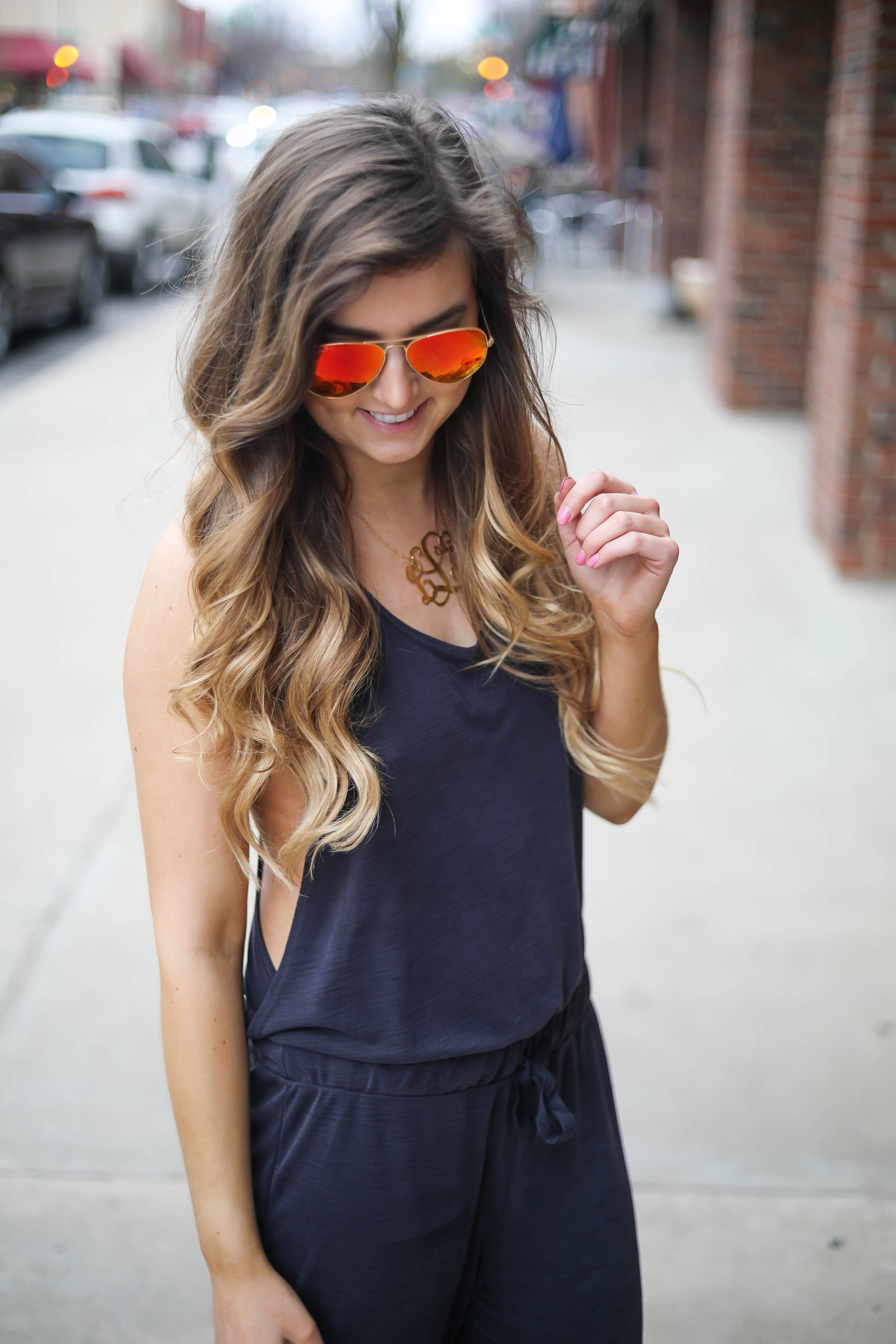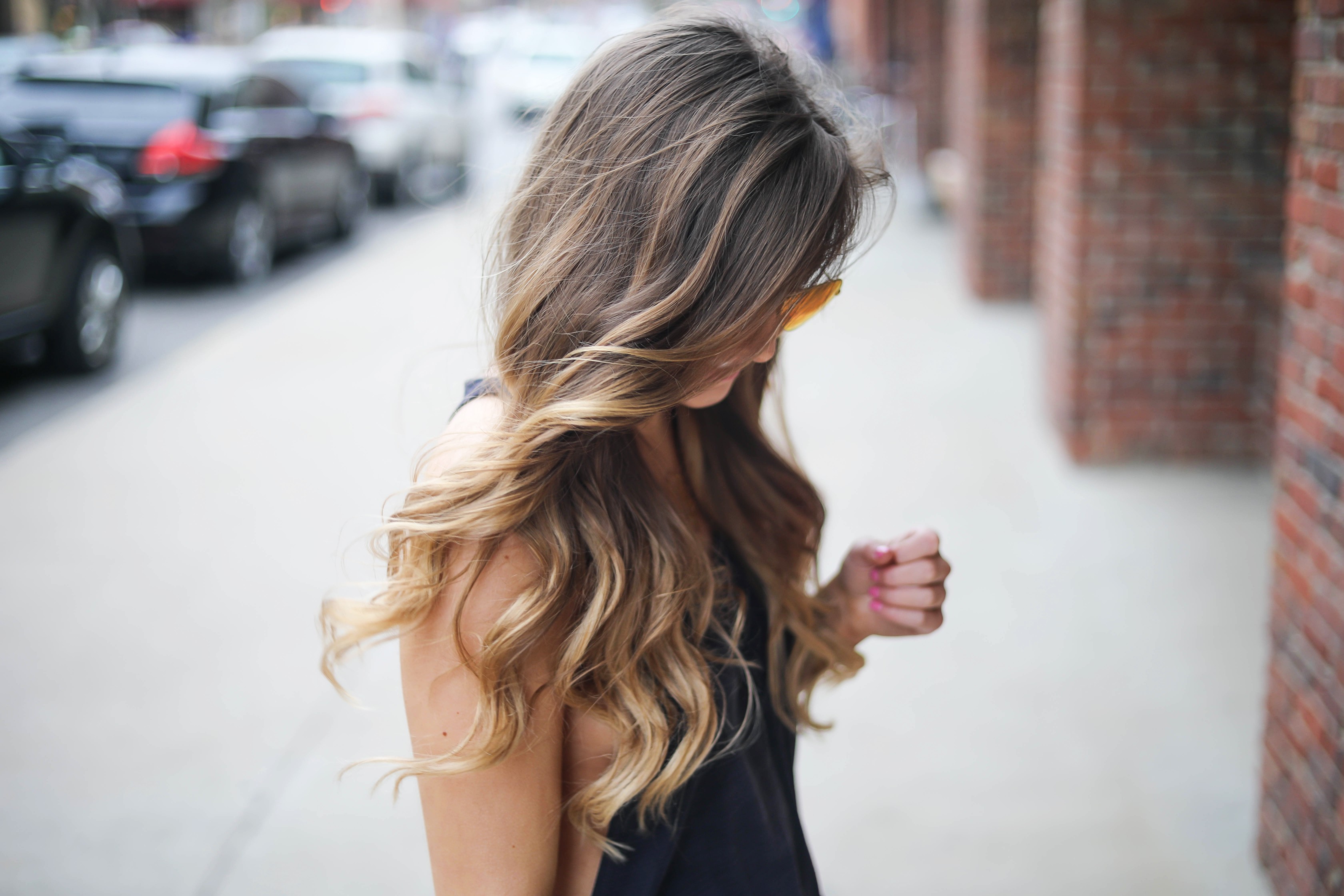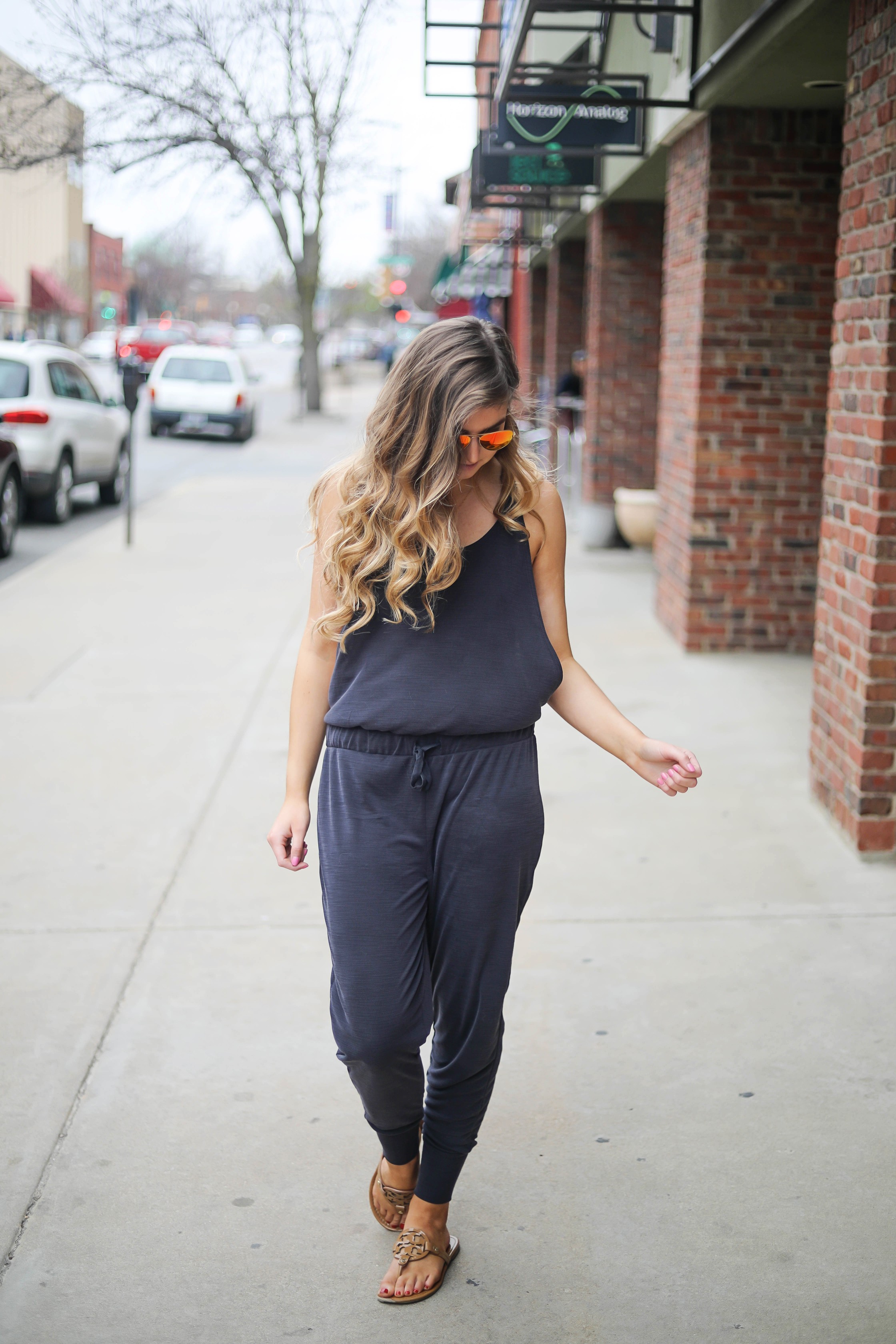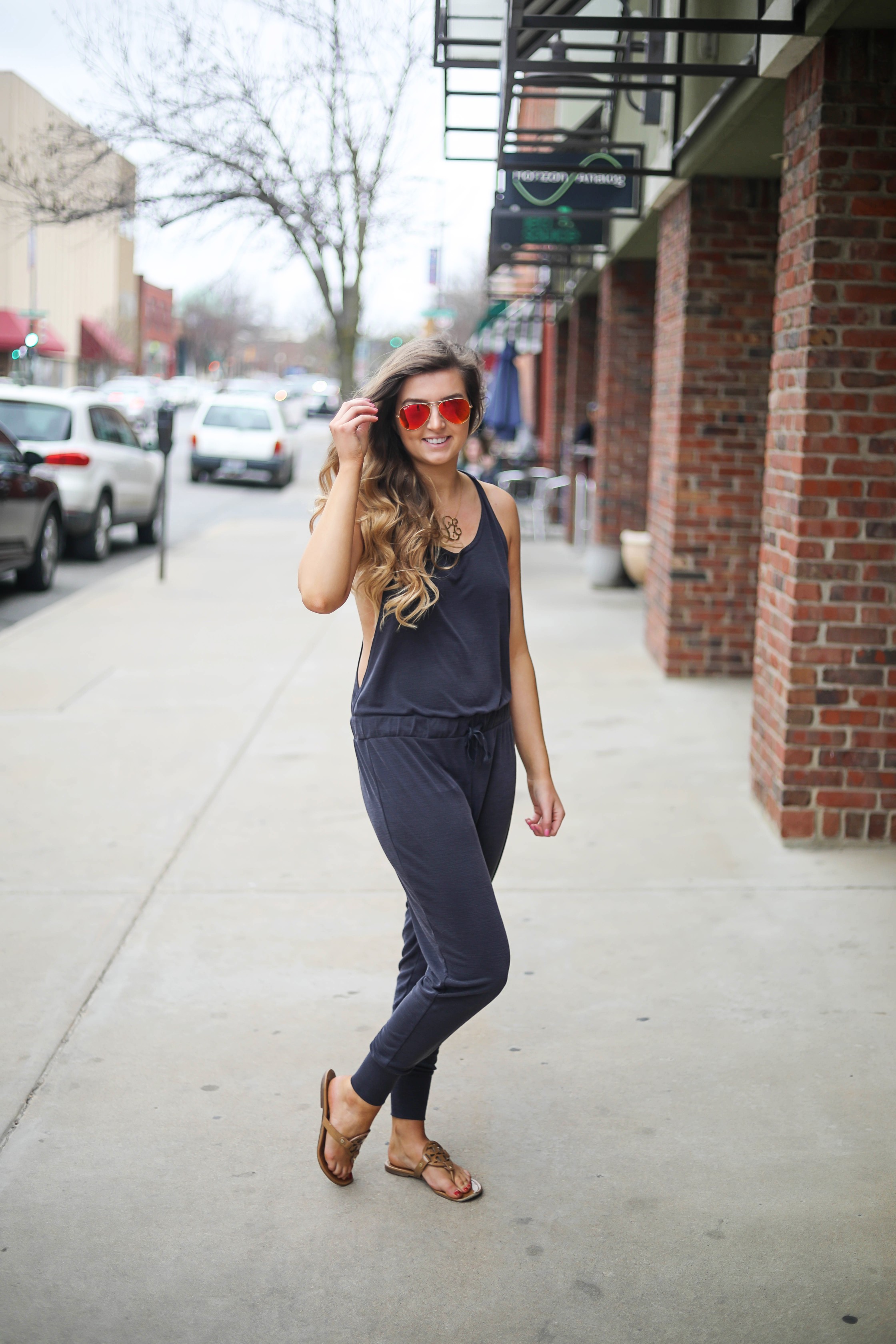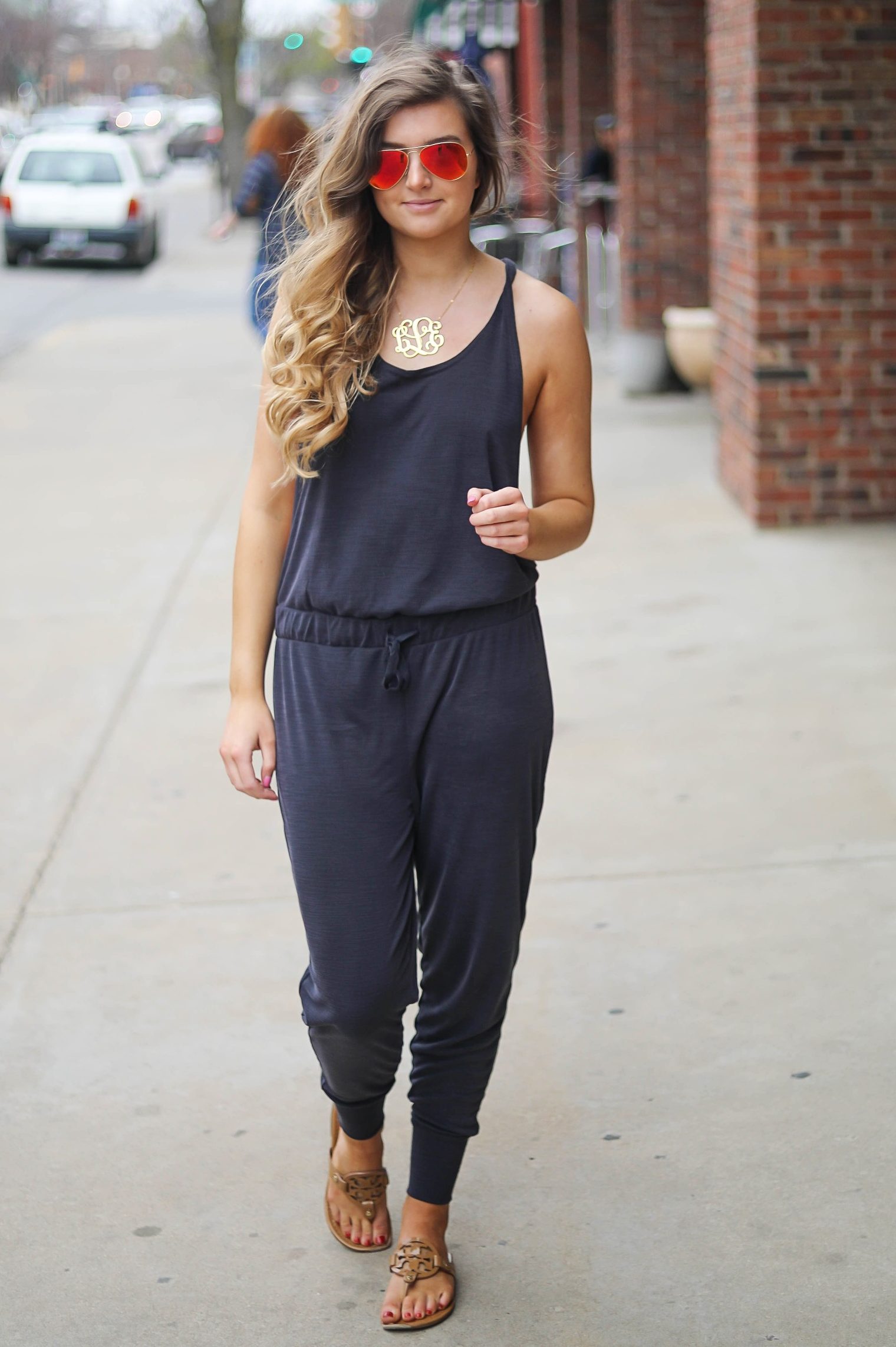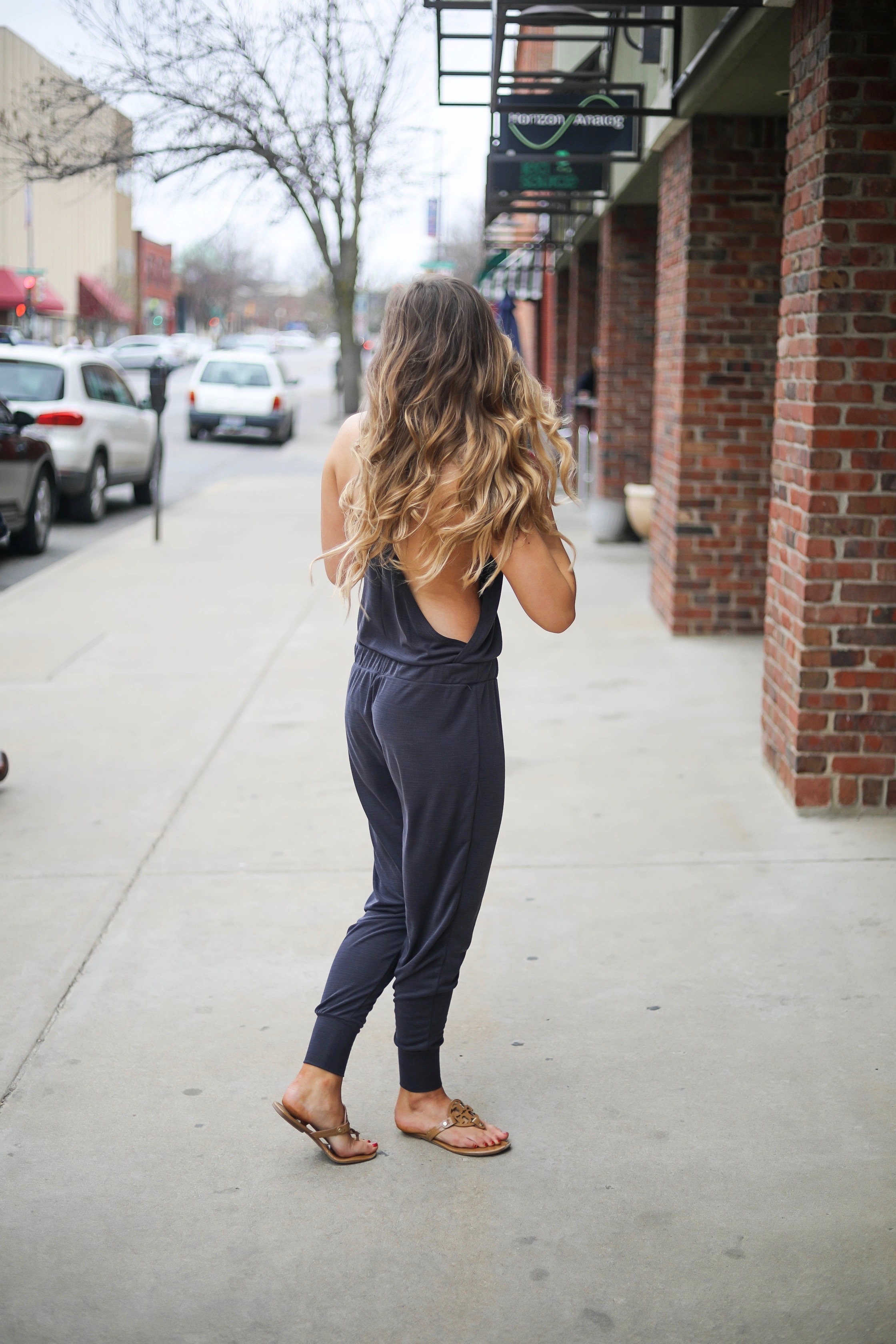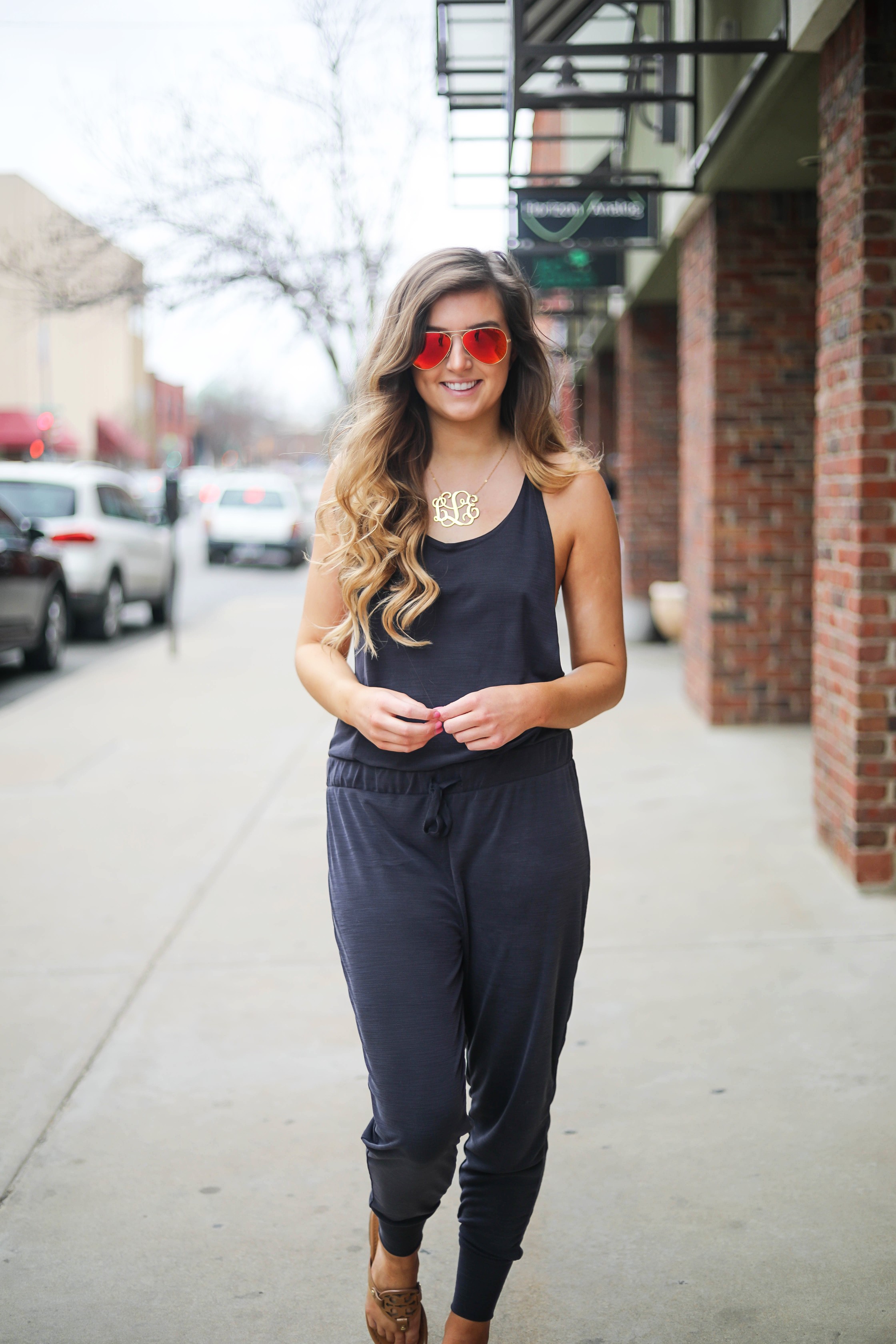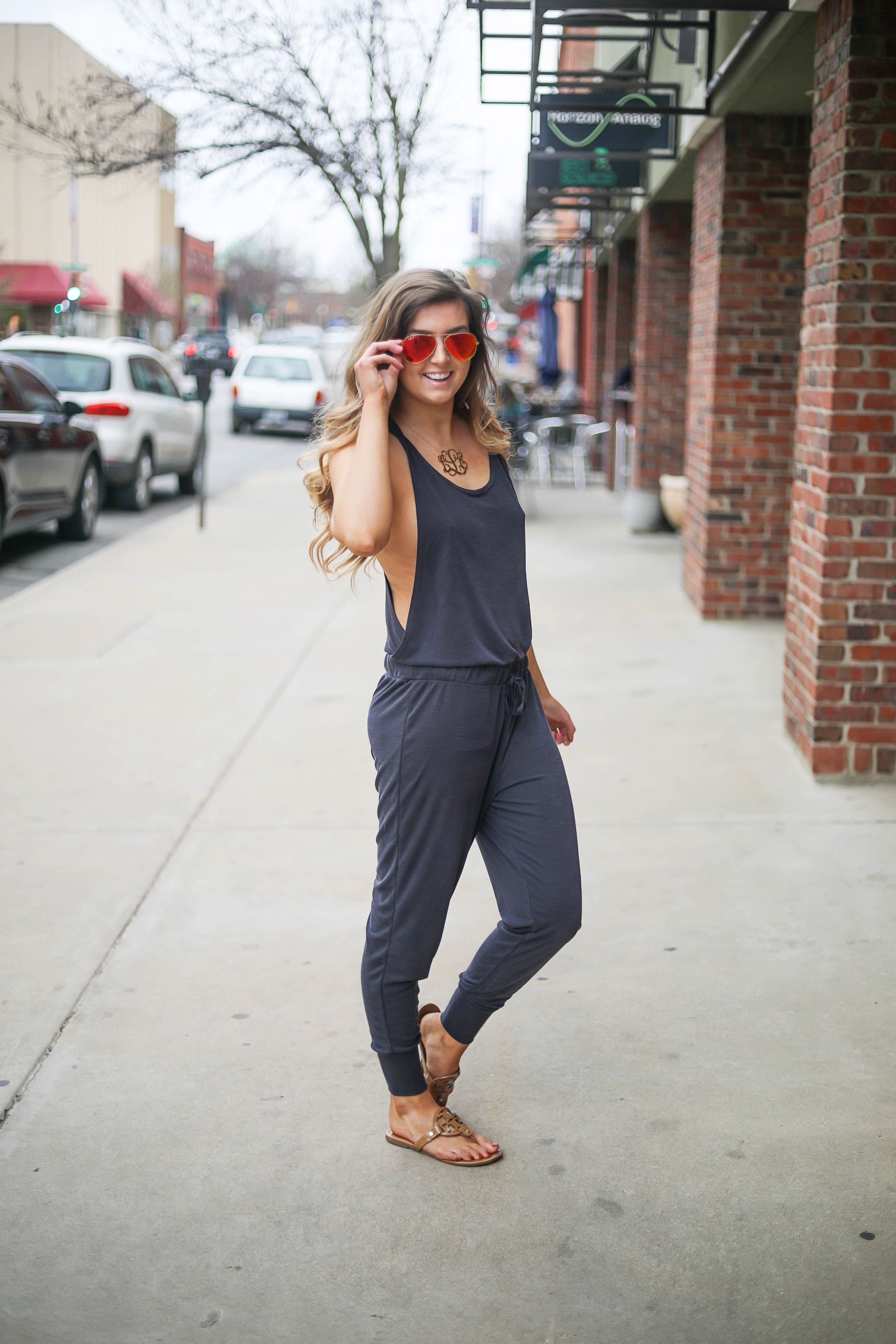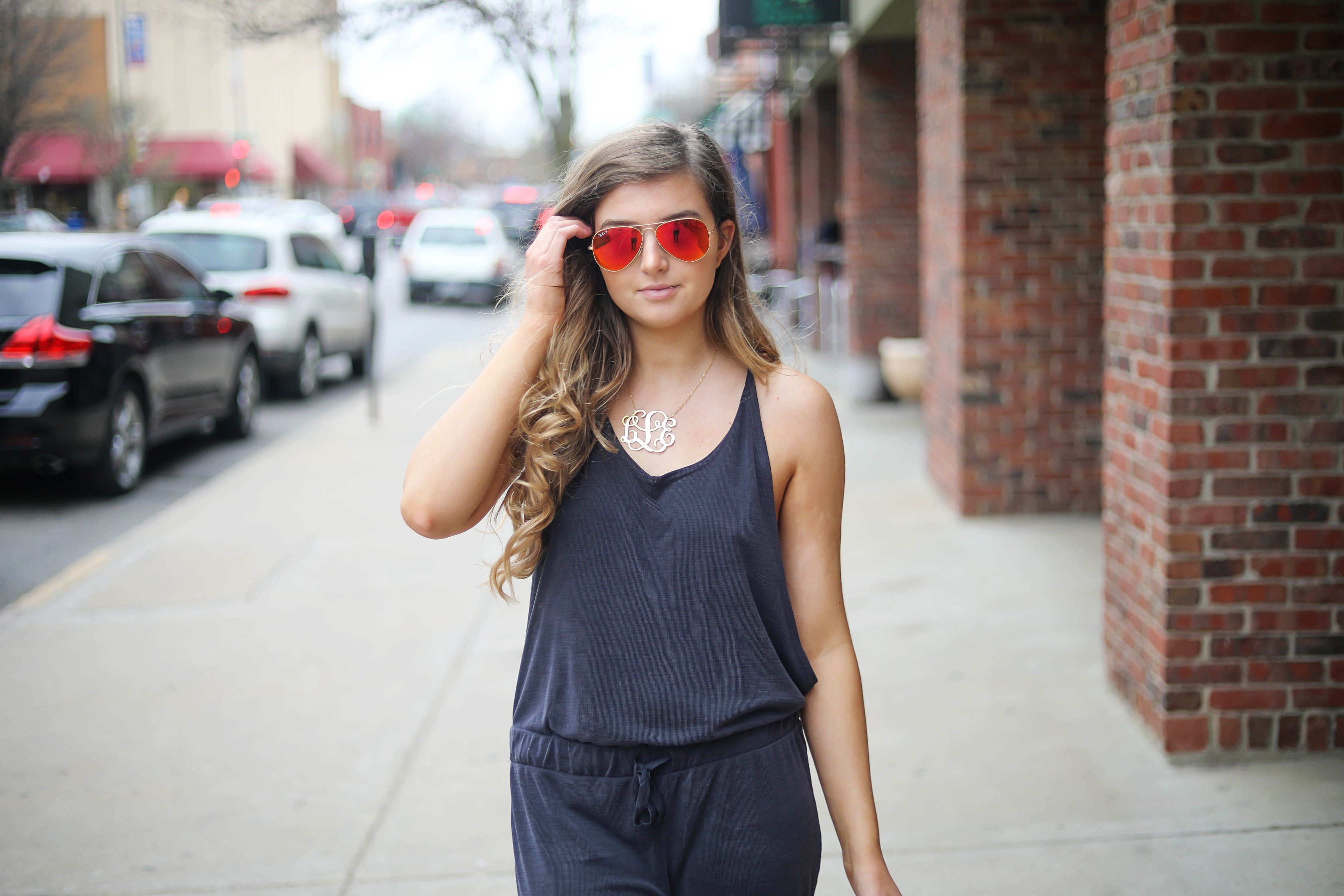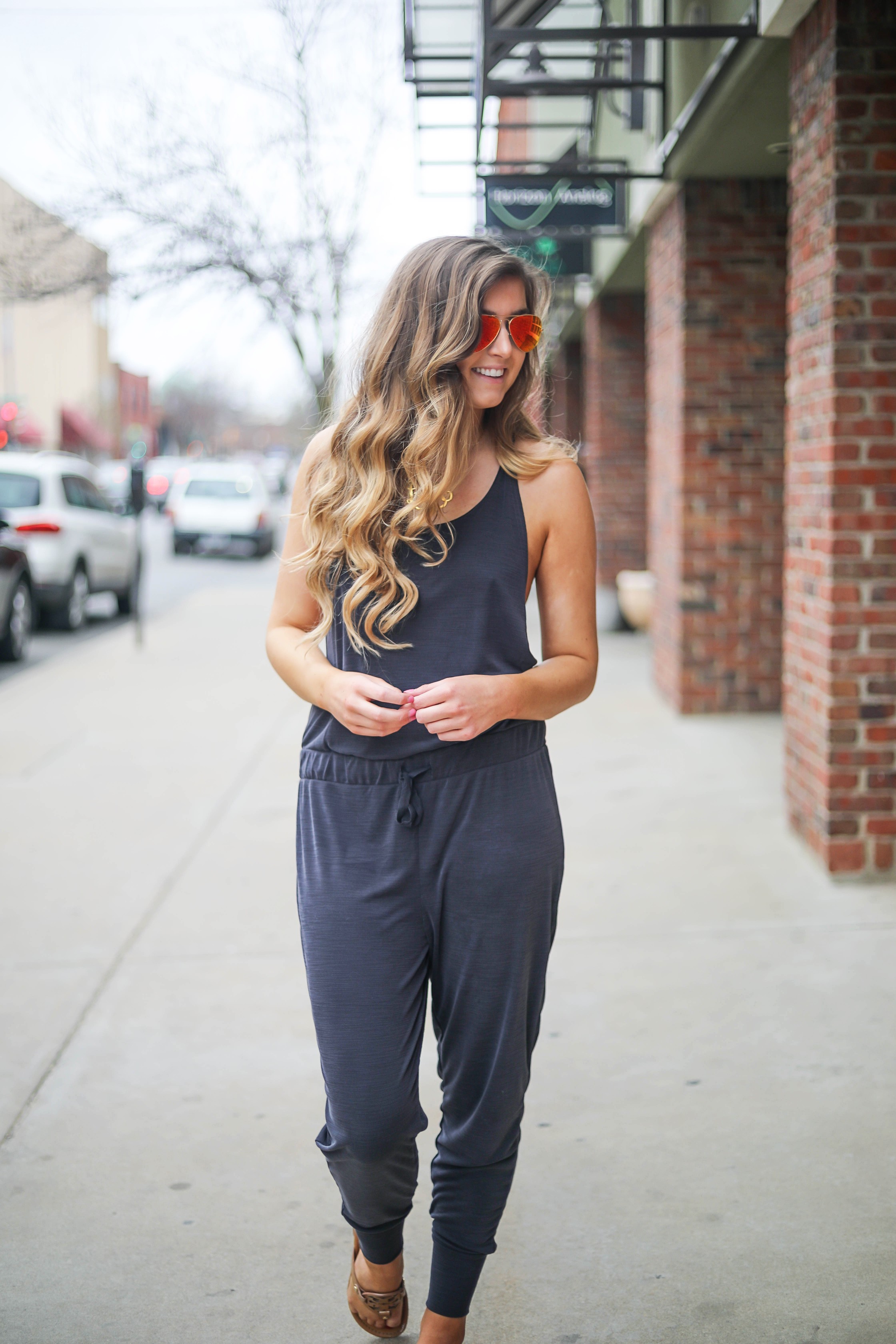 Currently writing this the night before it goes up (yesterday) and it's storming so hard outside! We've had some windy days lately, but nothing like today. There were winds as fast as 50mph and the clouds in the sky looked insane! Which could only mean one thing, it's spring here in Kansas! The first storm of the year is always kind of fun, it reminds me of a life of growing up in the midwest. We're currently under a tornado watch (which for non-tornado state residents I'll explain- "watch" = tornado weather & "warning" = funnel cloud or tornado spotted) and I remember the nervous excitement when I was little on days like these! I guess you know you're a Kansas girl when you describe tornados as "excitement" haha. In all seriousness, I hope everyone stays safe through these storms!
Anyways, let's talk about this look! I love jumpsuits, especially because all you have to do is literally throw them on and that's it! With dresses you have to worry more about how you sit all day and having shaved legs and what not, but not jumpsuits! They're the best lounge-wear, but also cute to wear out! I love the open sides on this one, I think it's so unique and looks so cute on. Haha also if you are wondering I didn't wear a bra with this (you probably couldn't tell because #smallboobs), but you can definitely wear sticky boobs! I paired it with my favorite monogrammed necklace and red Ray Ban aviators that I don't wear enough! Since it was so windy my curls got all tussled and I loved the look, reminded me of summer hair!
So as you've read above, I've always loved storms. However, in the last year there are two reasons why that's changed a bit. One, I started getting more into fashion blogging and this weather does not make for successful photoshoots, and two, I have a pup who has developed a huge phobia of storms and it hurts my heart so much! He's currently sitting on me shaking 🙁 He's so funny though because he always has a goofy smile on his face so even when it's storming and he's shaking he is still smiling haha!
xoxo,
Lauren Emily Lindmark
Copyright © 2017 dailydoseofcharm.com