Gingham Meets Glam | OOTD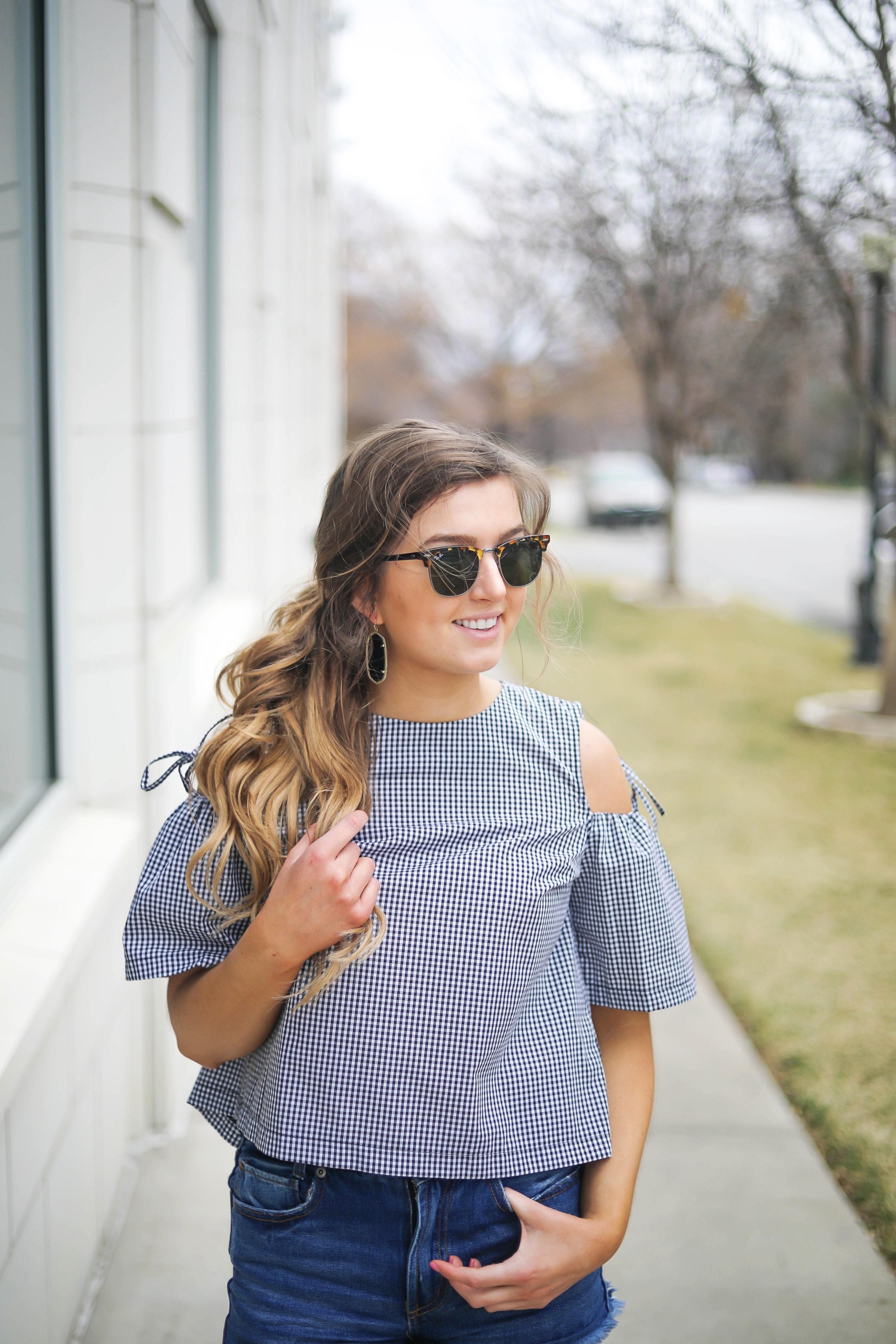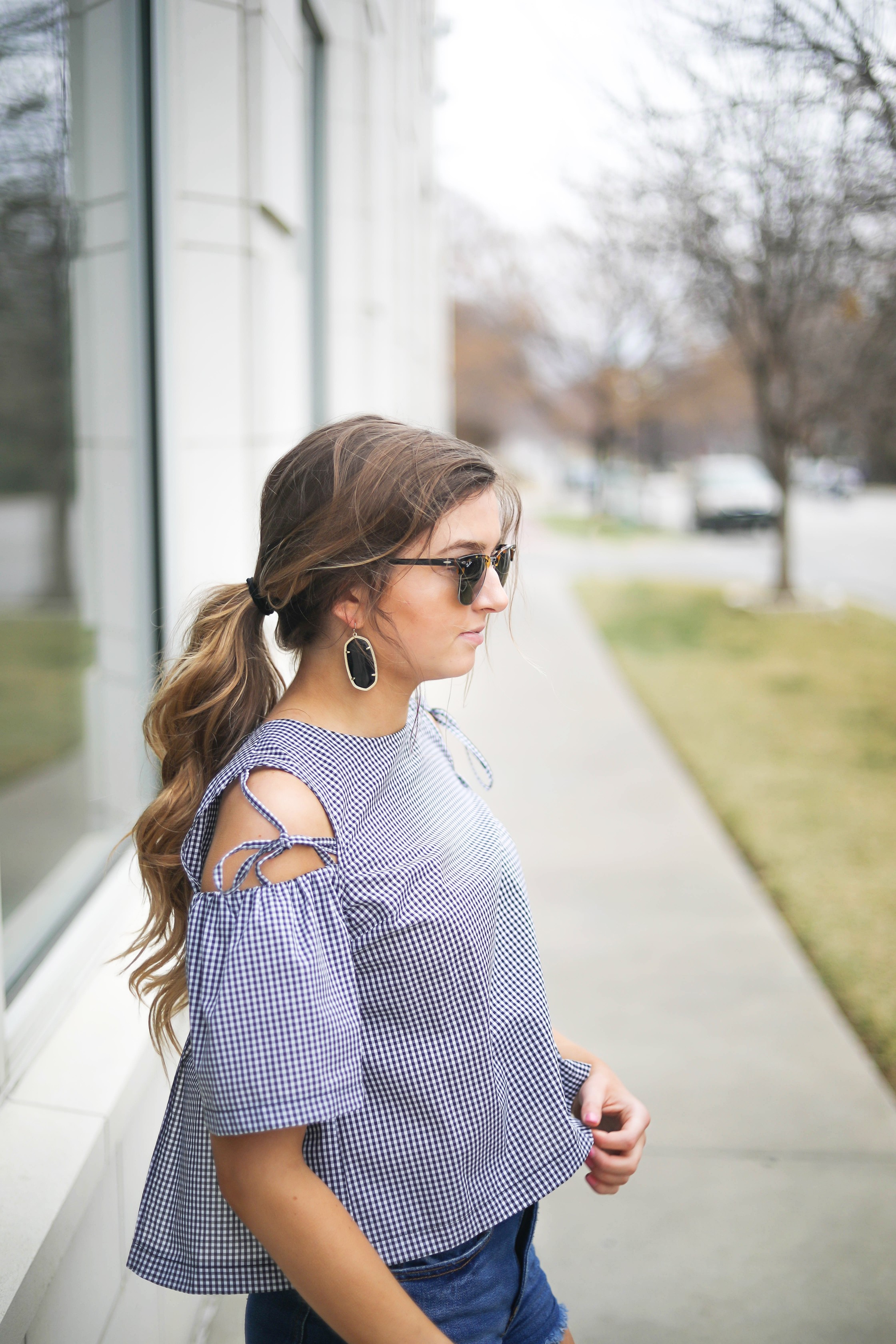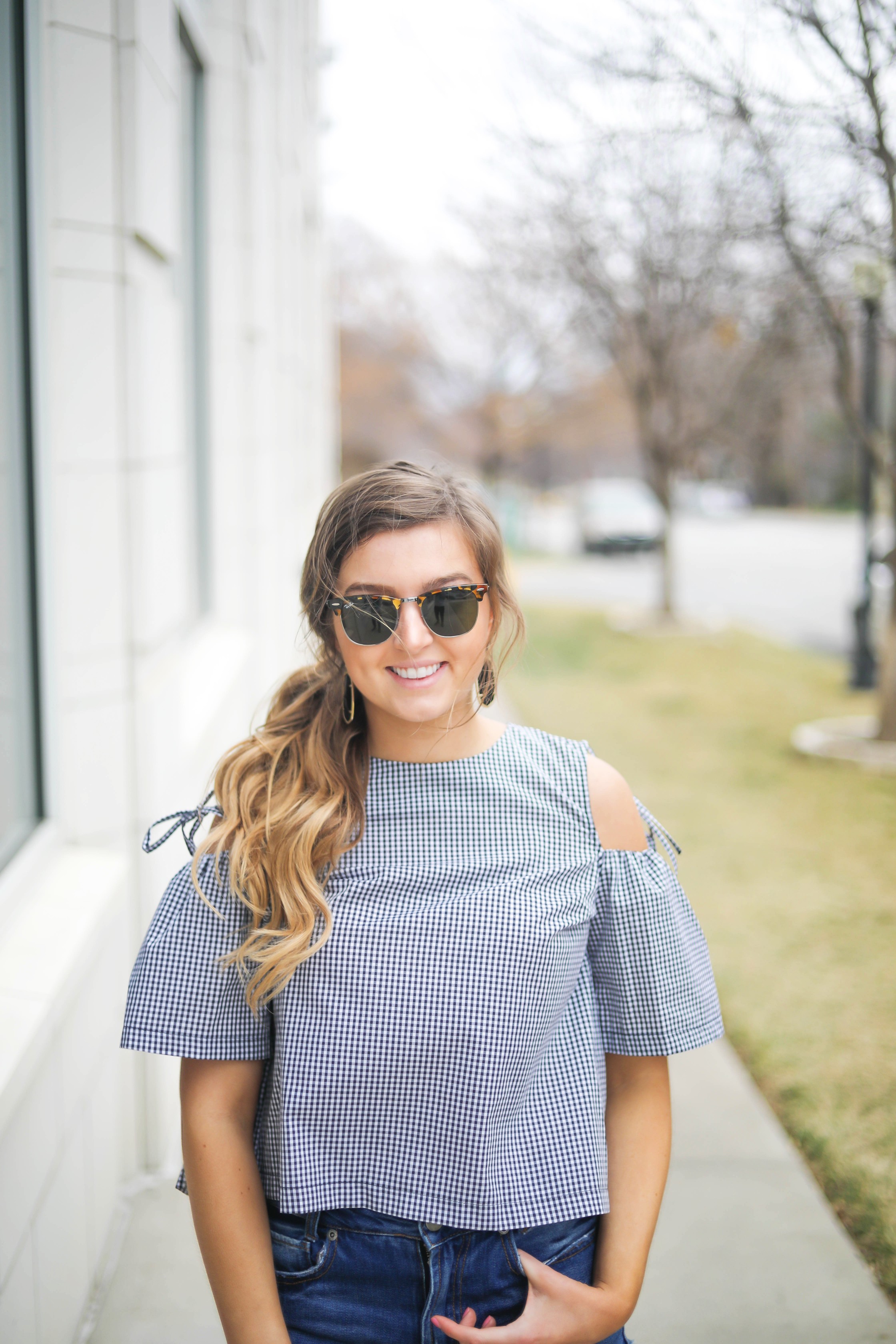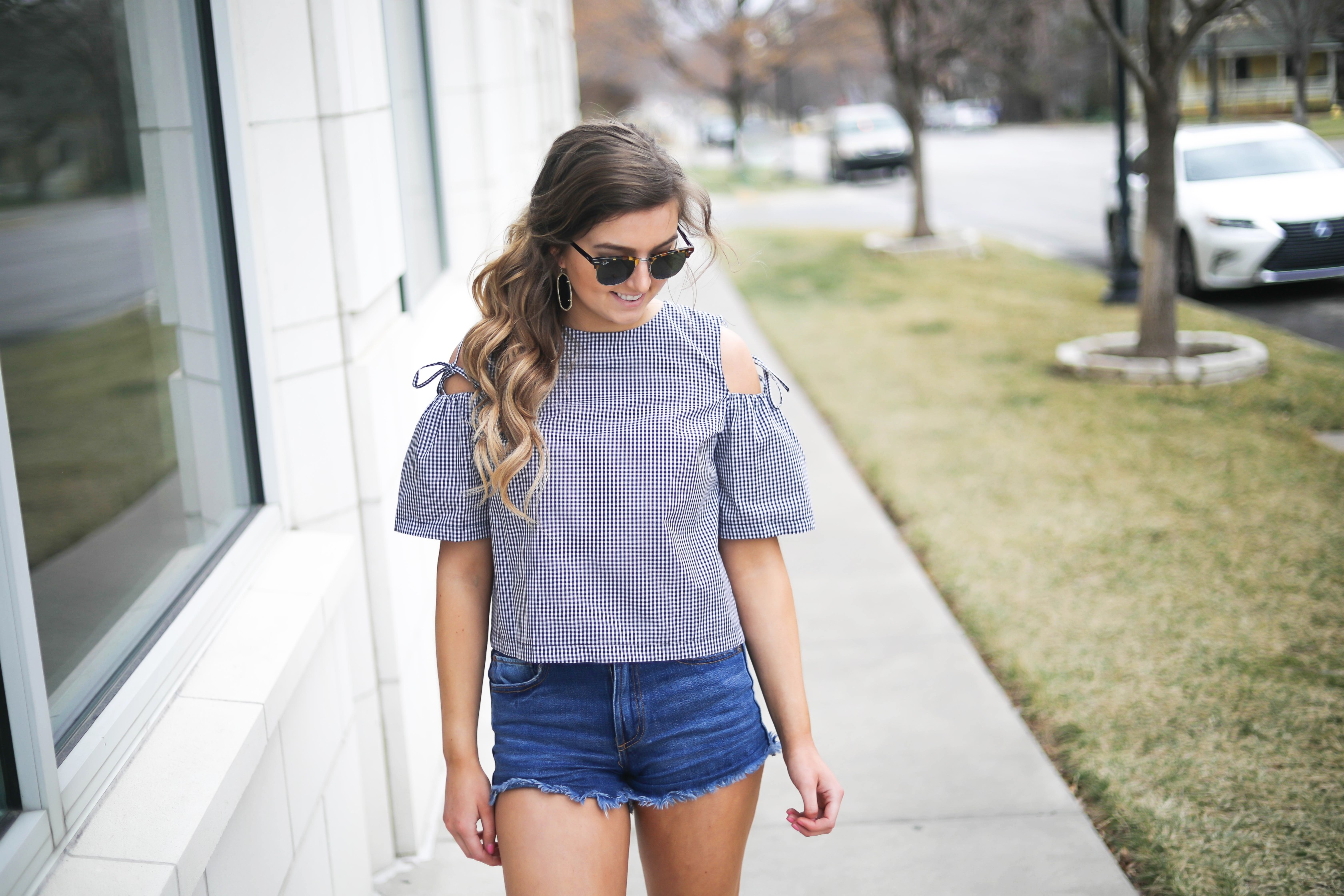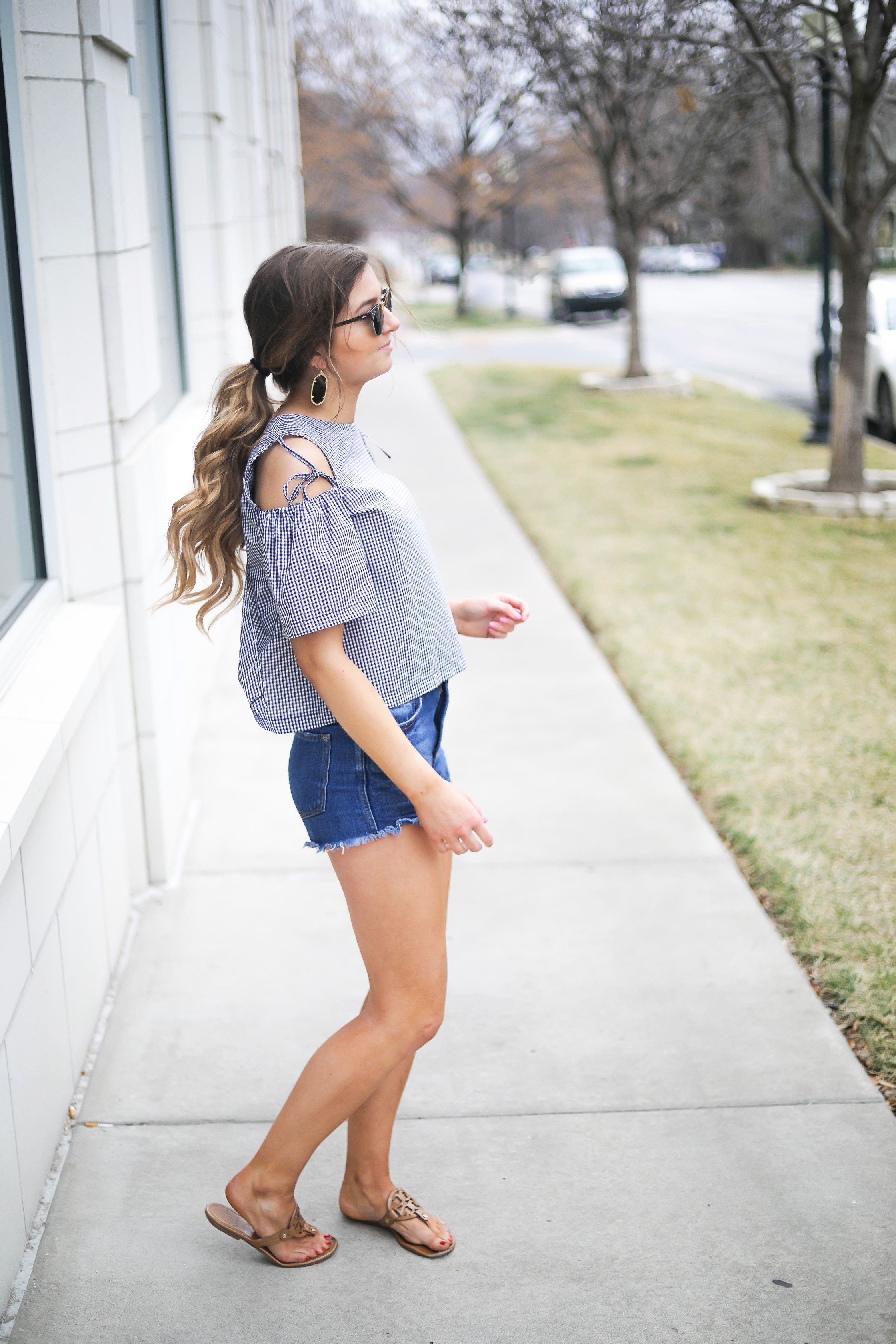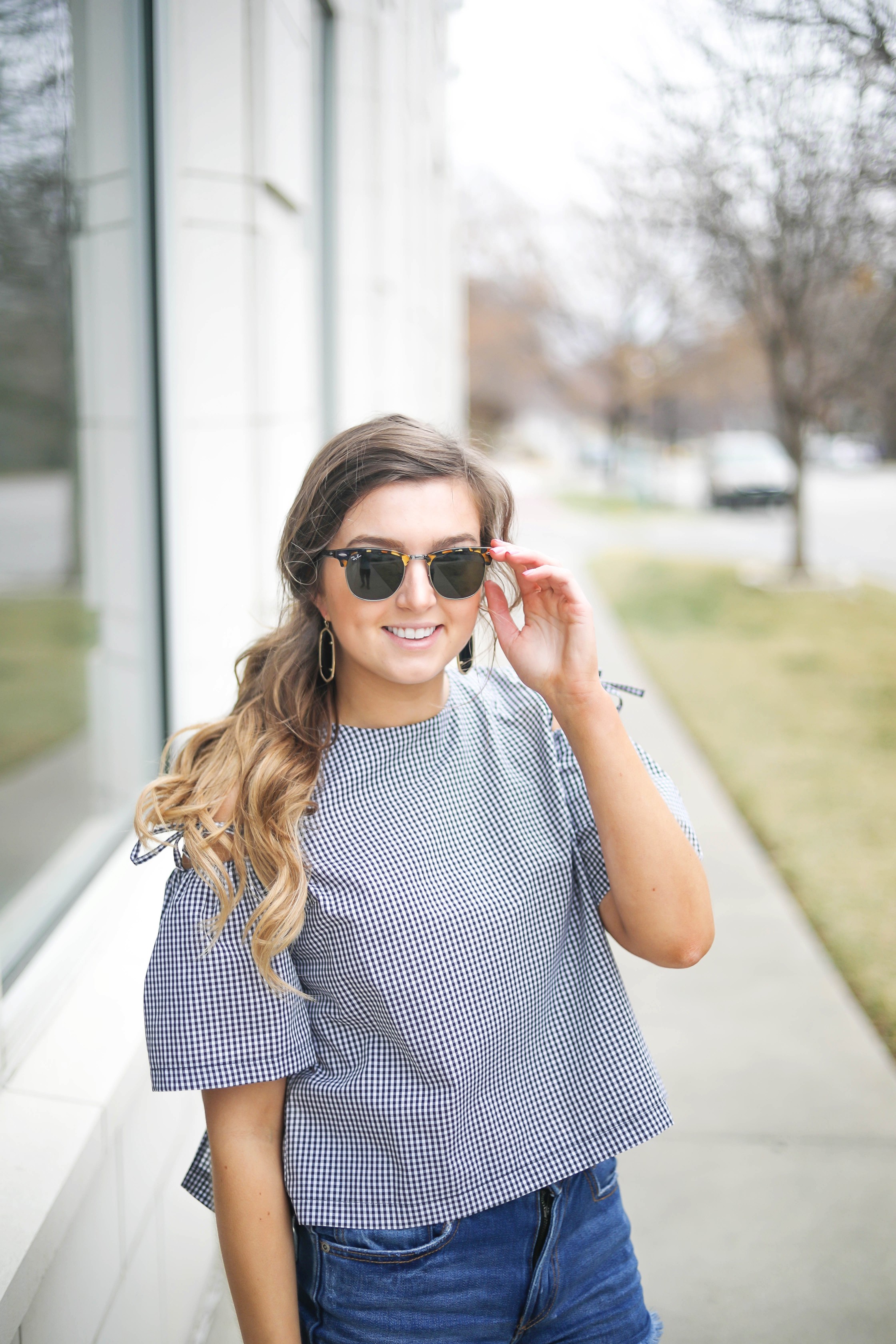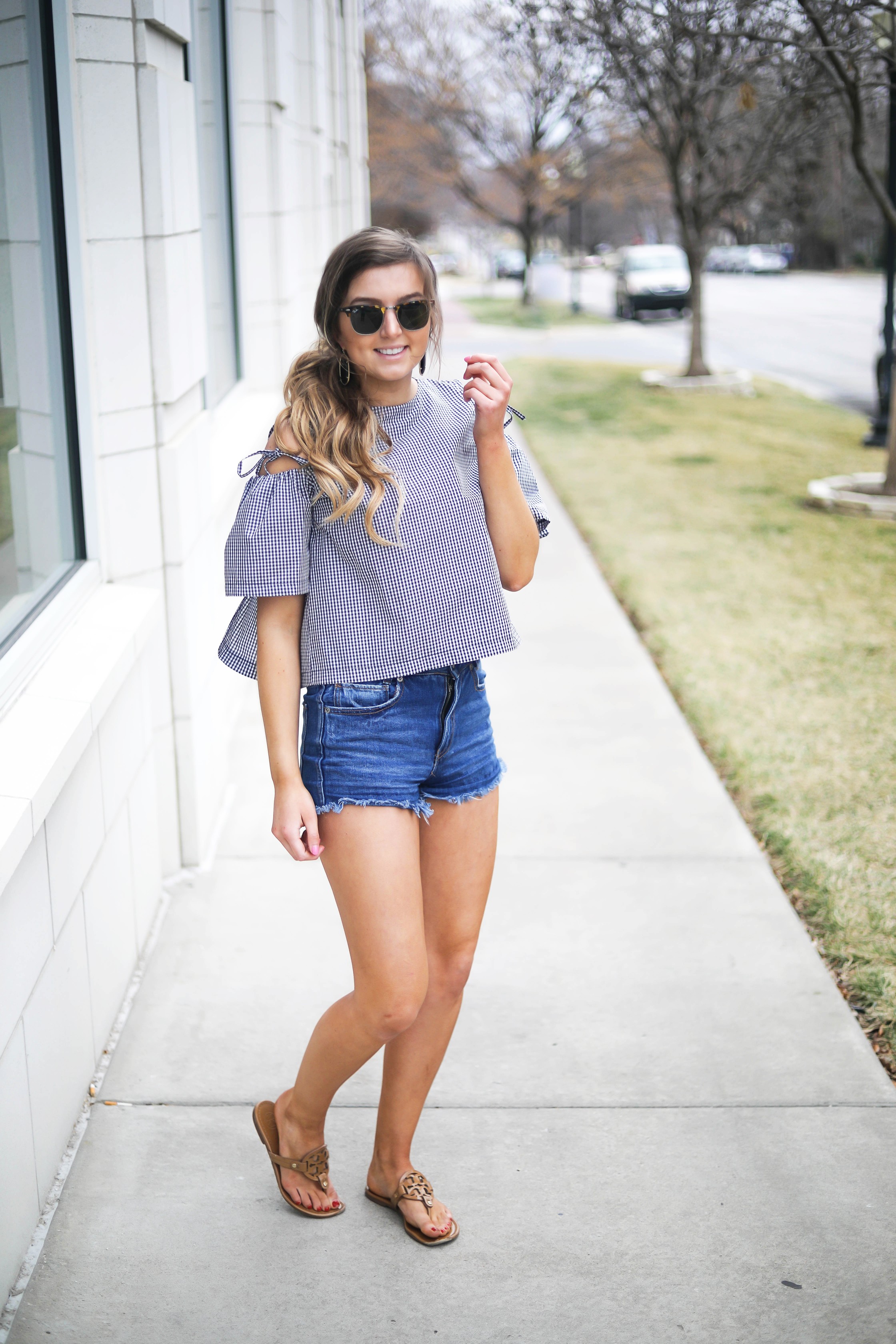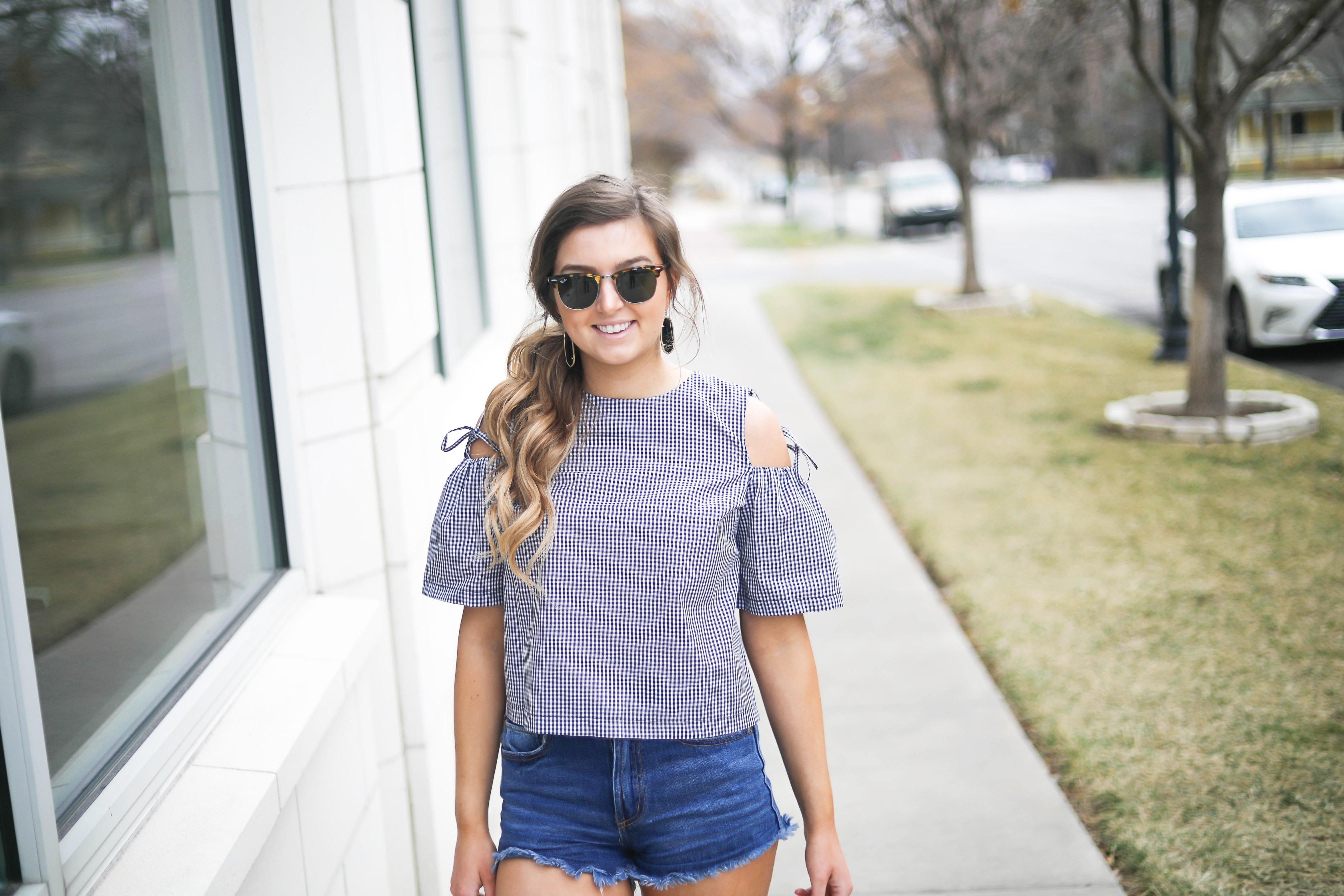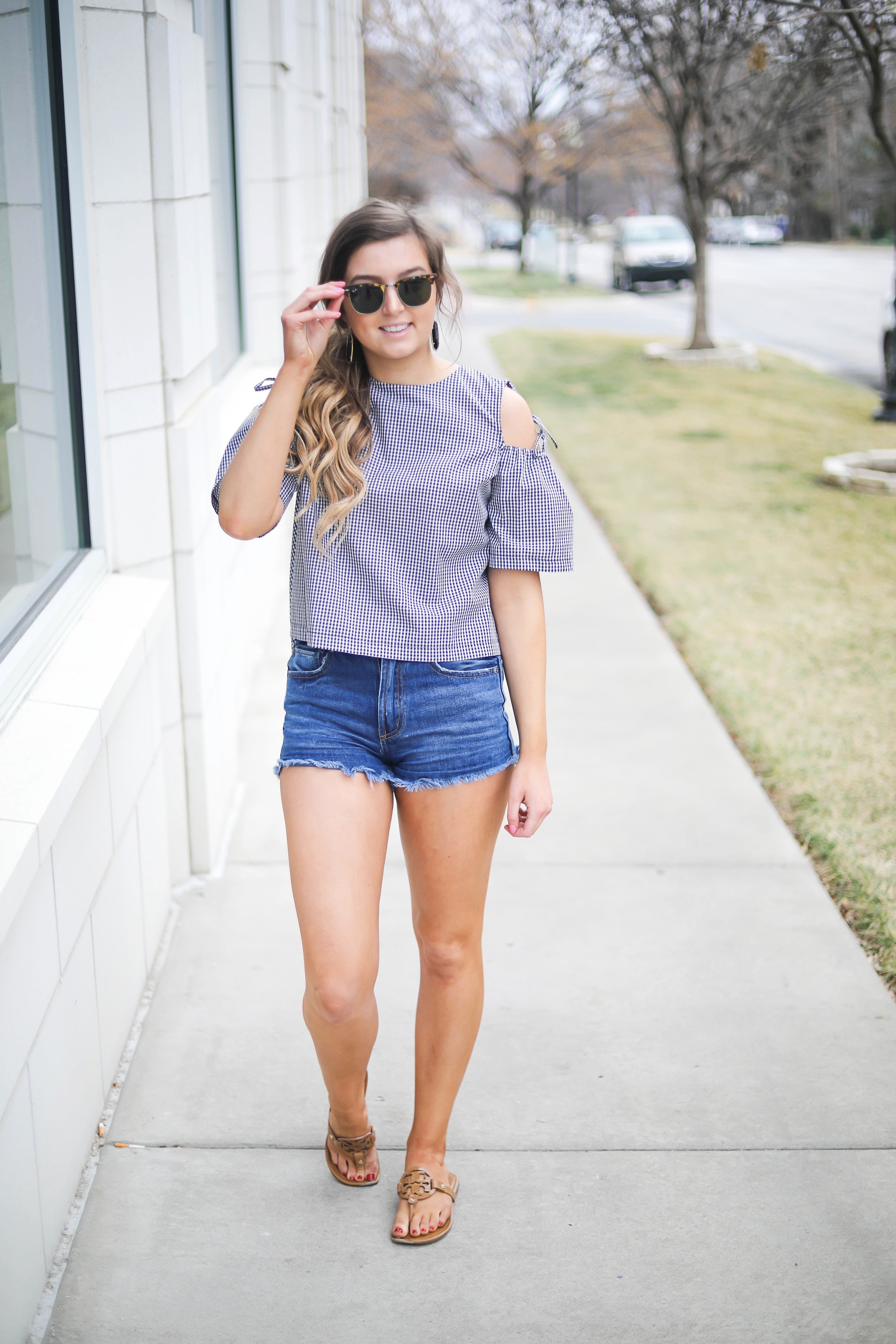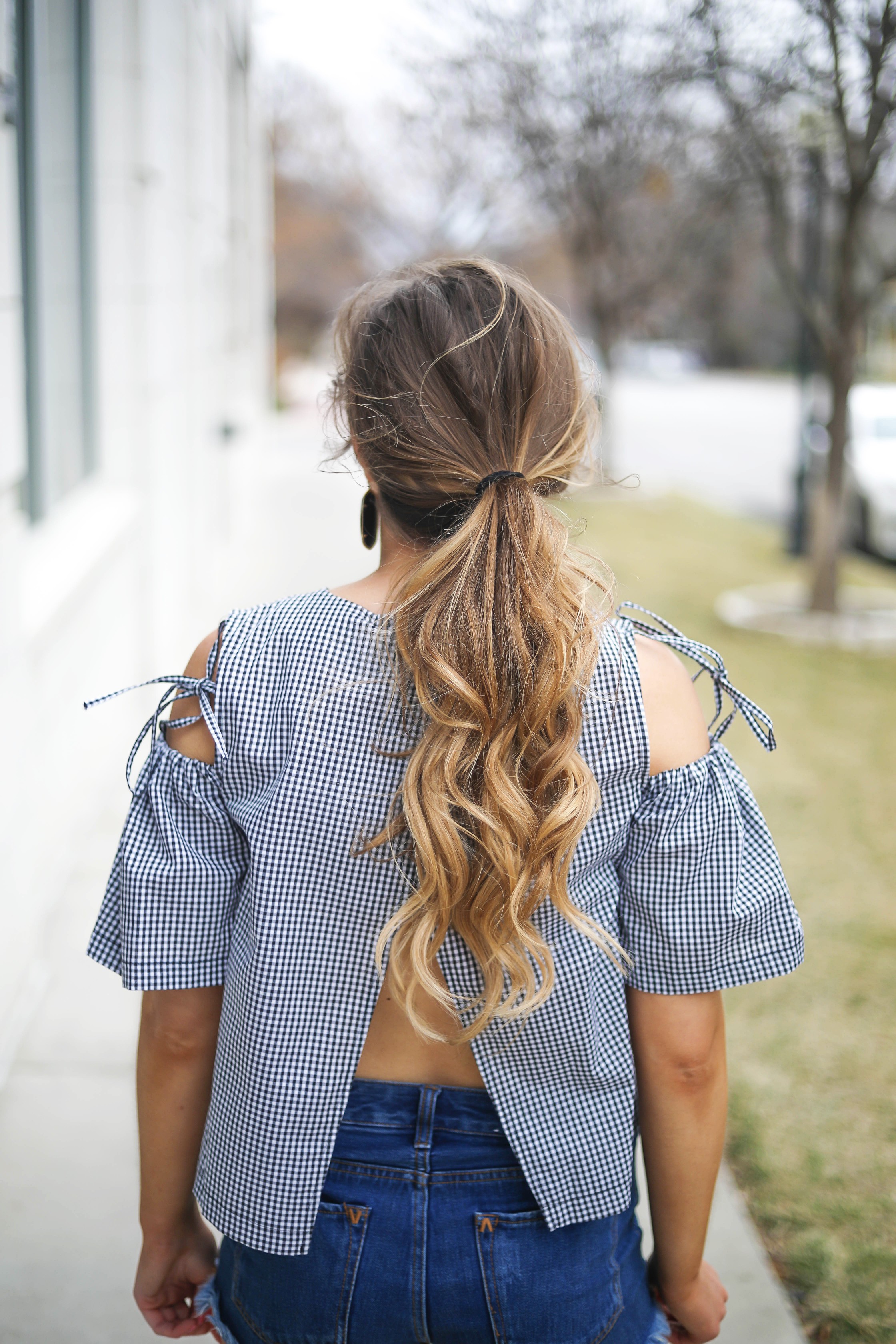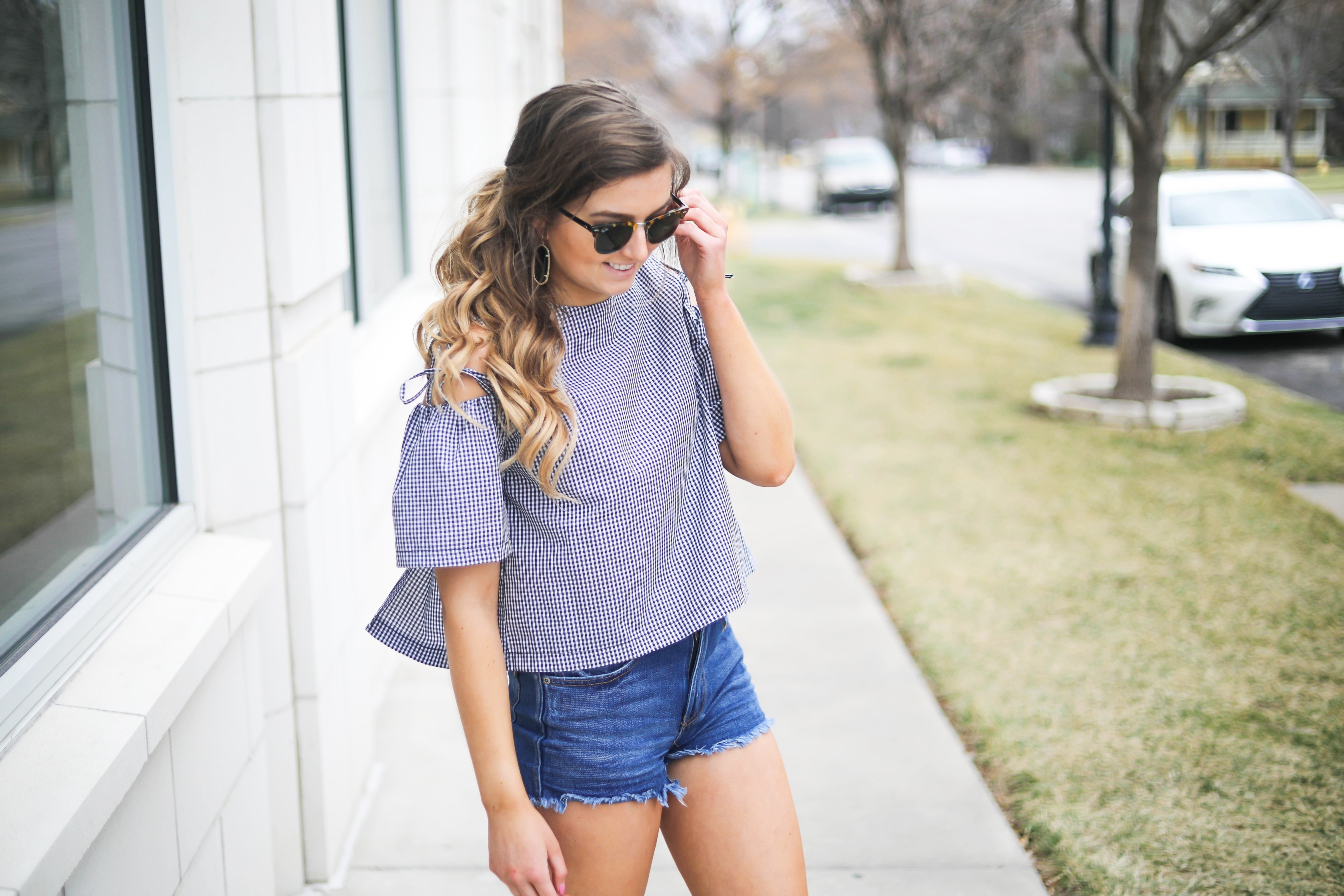 Y'all, there are so many reasons why I am so excited about this post, first being it was shot on my new camera!!!! I'm sorry for all the exclamation points but I seriously want to add one thousand more because I am so excited haha! I used to have the Canon t4i and I recently talked to you all about how I wanted to upgrade. I am sort of a technology nerd, so after months of research I finally decided to take the leap and buy the Canon 5d Mark IV! The camera is way better than I ever could have expected and I am excited to improve and learn more! I won't bore you with anymore camera talk, but I am planning on doing a "what's in my camera bag" post soon if you are interested!
The second reason I am so excited for this post is because of this top! When I first saw it I couldn't help but swoon over the shoulder details! They're cold shoulder with a little tied bow over the opening. The gingham is also so cute and I have a feeling we will be seeing a lot more of it this spring! I know you're thinking – could it get any better? Why yes, because it's also open back!! I paired it with some jean shorts (that I wear way too often haha, if anyone has suggestions on good places to buy jean shorts let me know) and my club master sunglasses and Kendra earrings!
Anyways, when I took these photos they were so windy haha. Made me think about the upcoming spring weather. I usually love rainy, cloudy days, but I am not sure they're going to be the best for blogging…
Happy Monday everyone! I hope you all have an amazing start to your week. Keep a mindset of this being the best week yet and it will be!
xoxo,
Lauren Emily Lindmark
Copyright © 2017 dailydoseofcharm.com