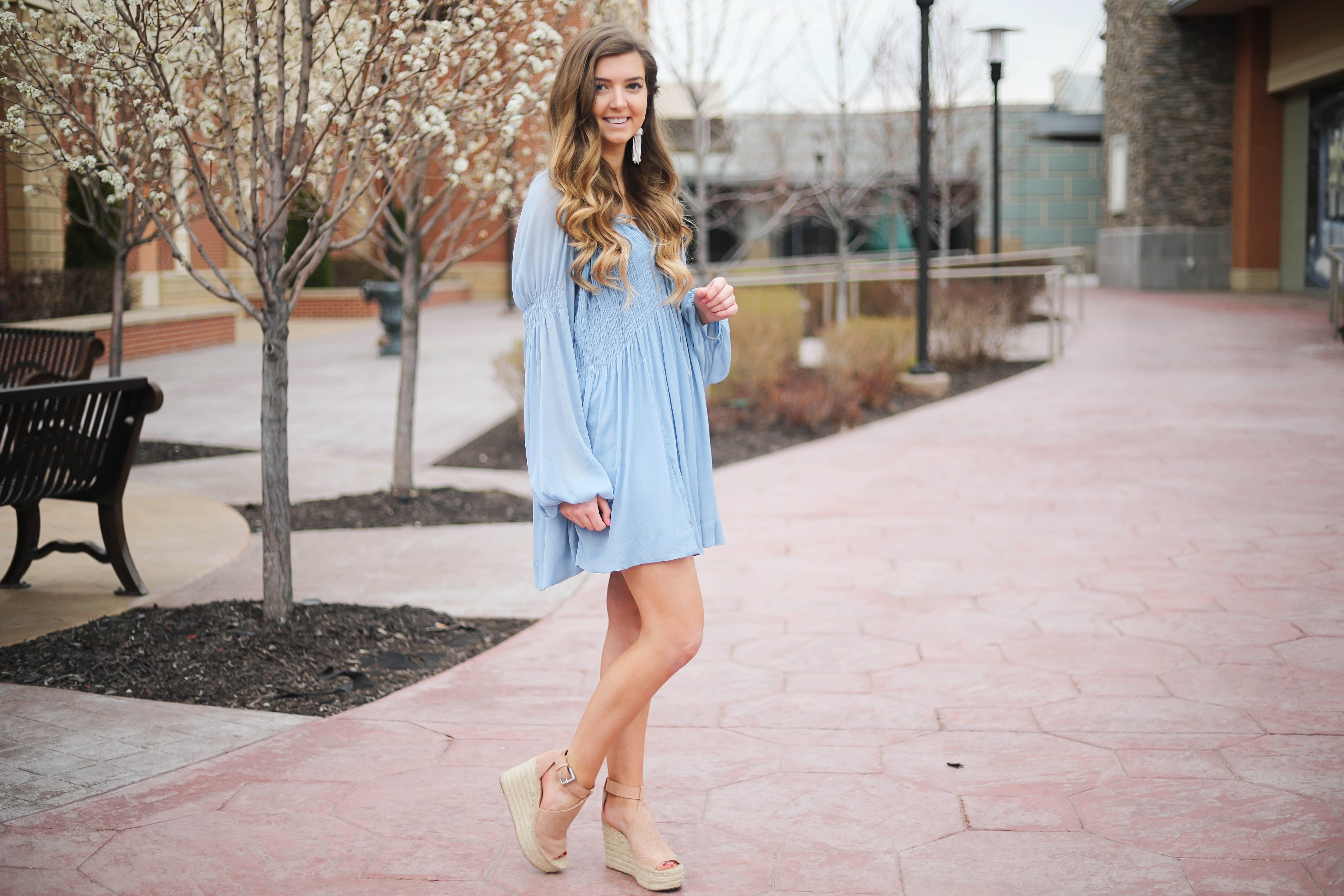 Dressed Like a Daydream | OOTD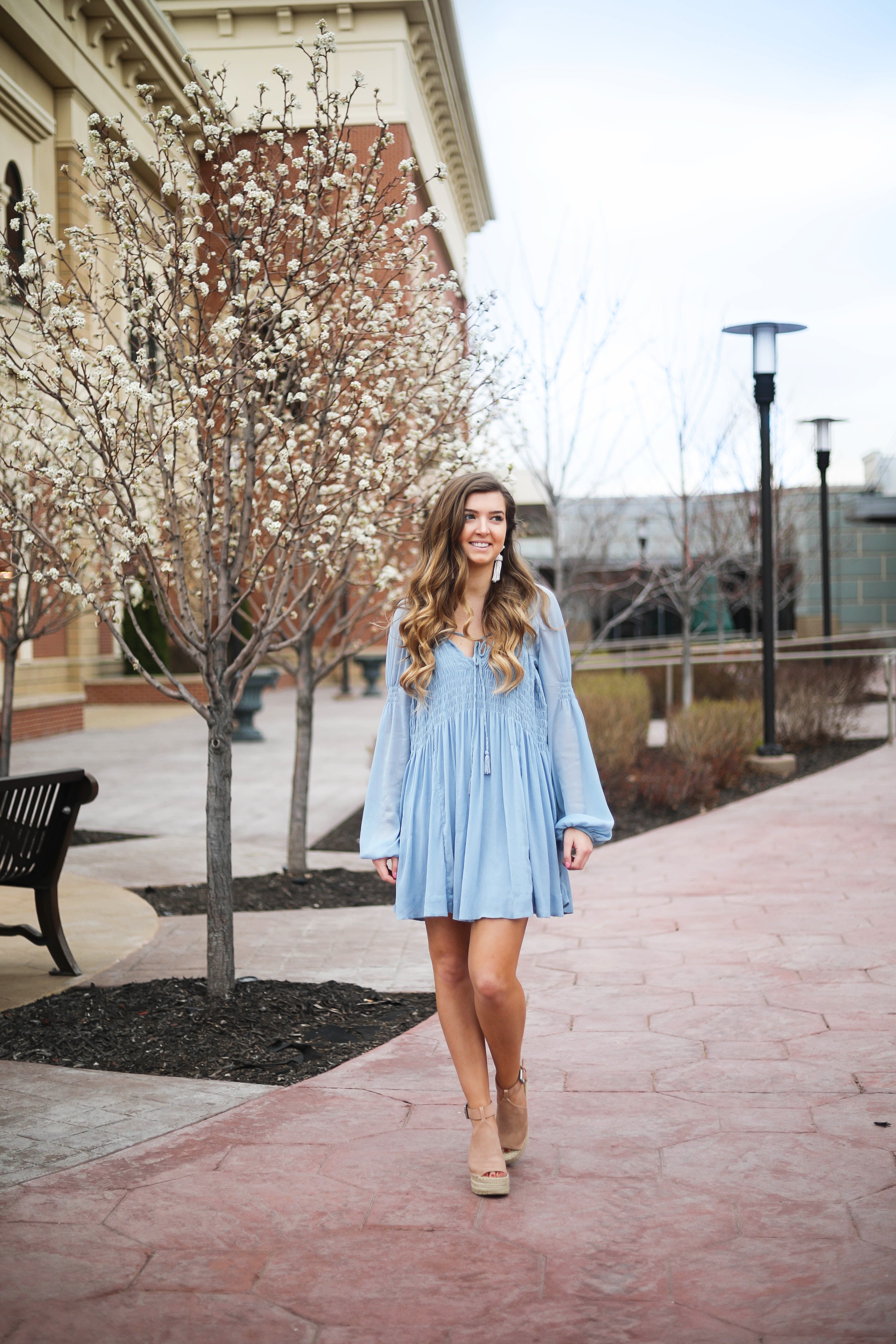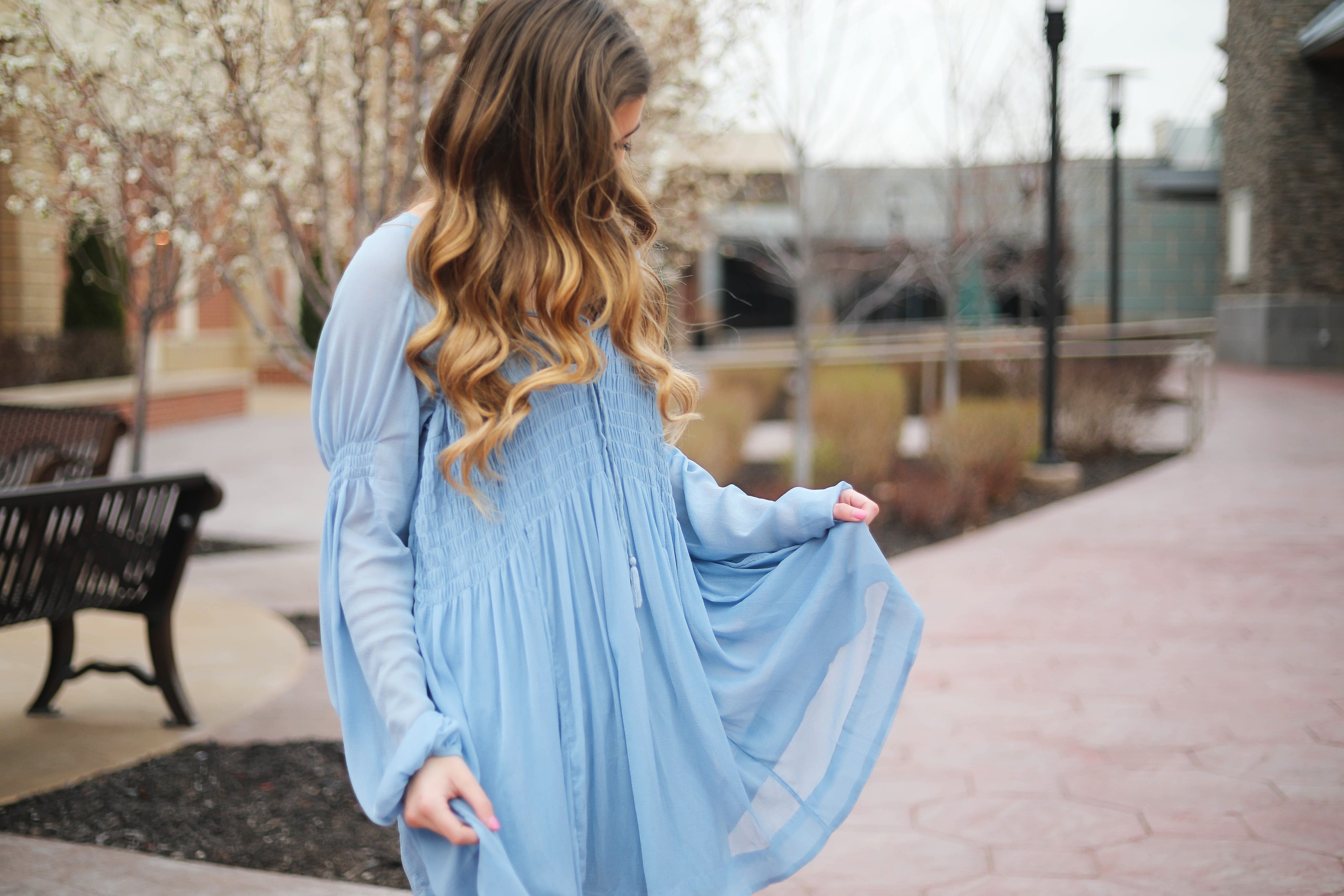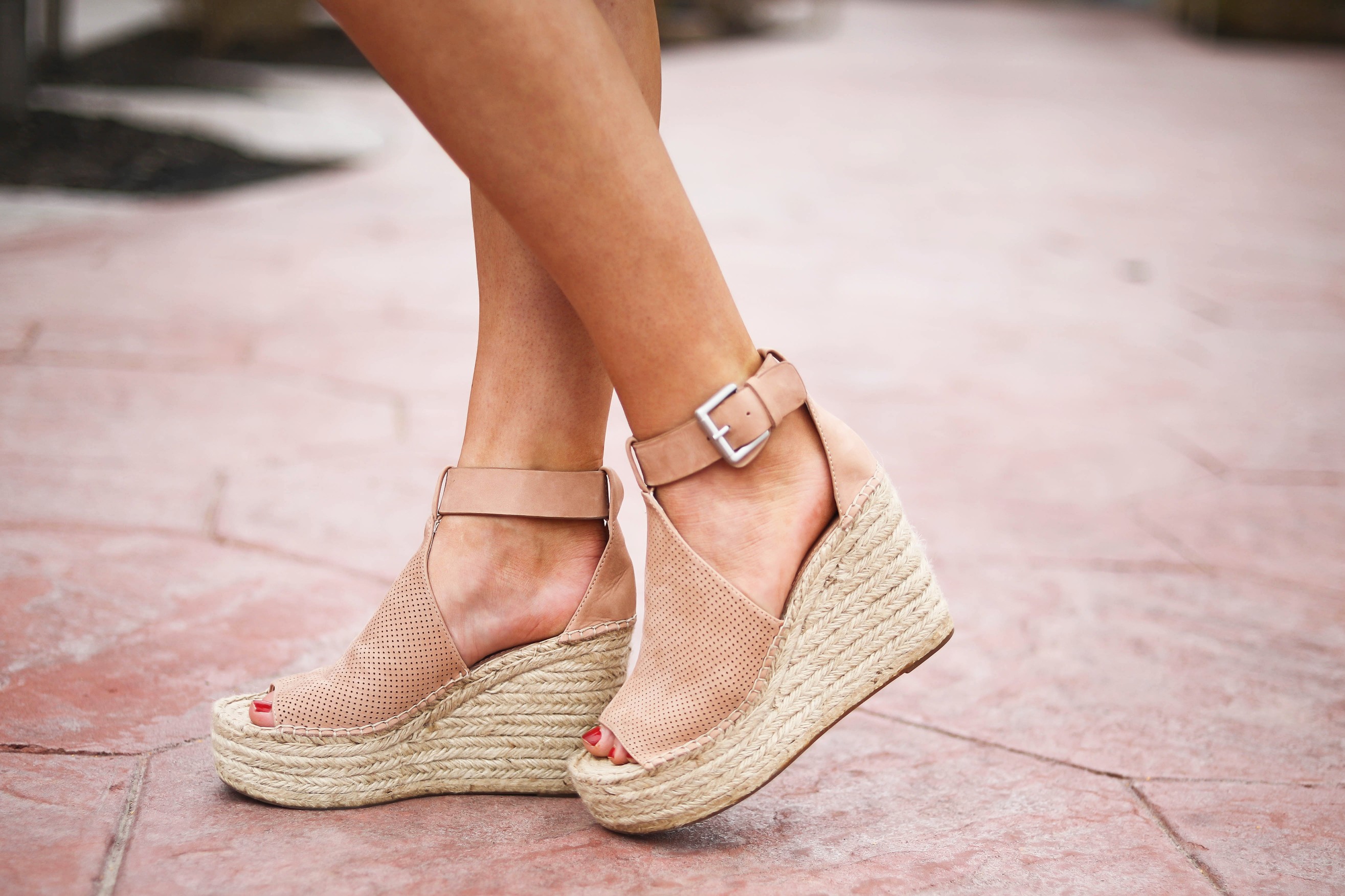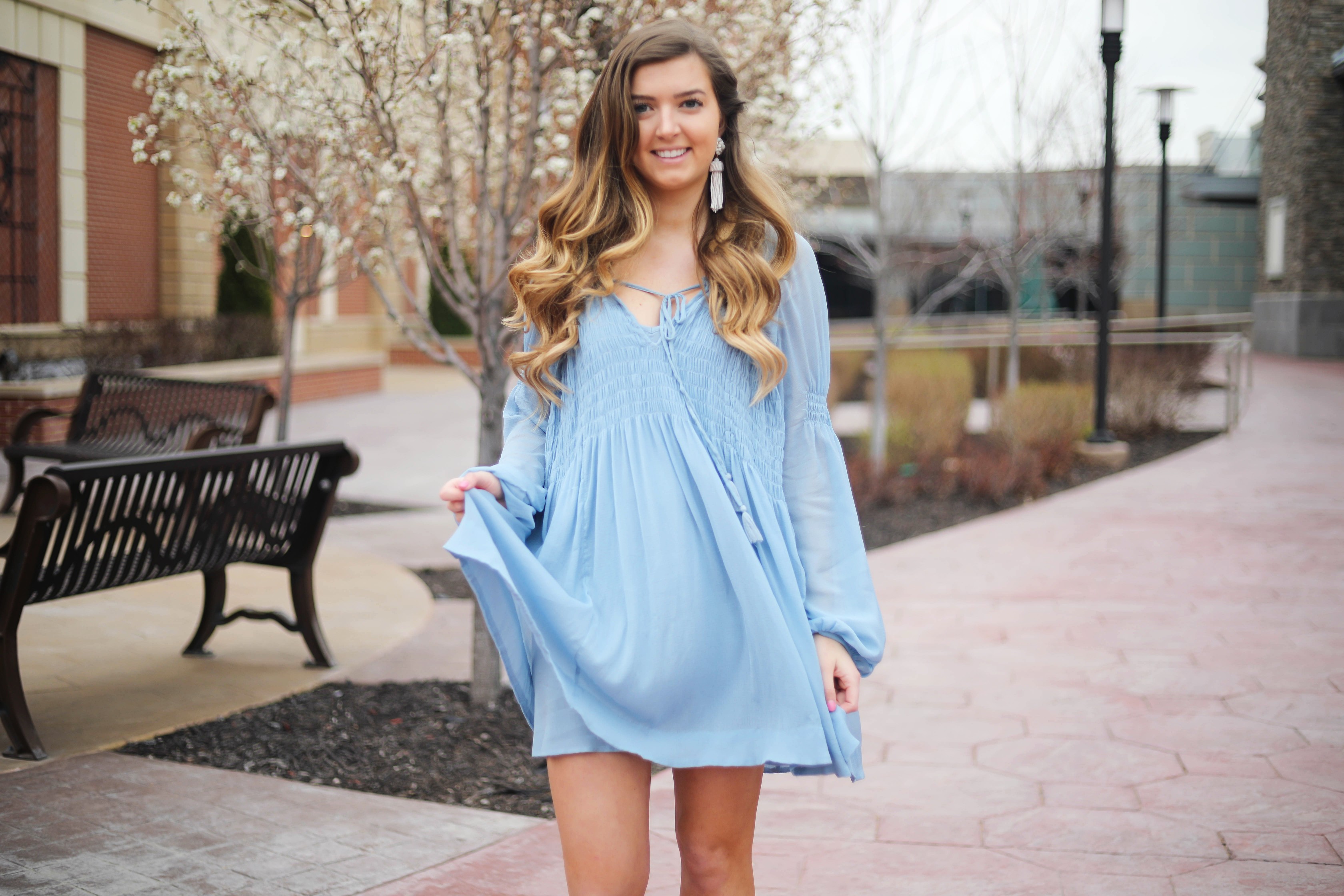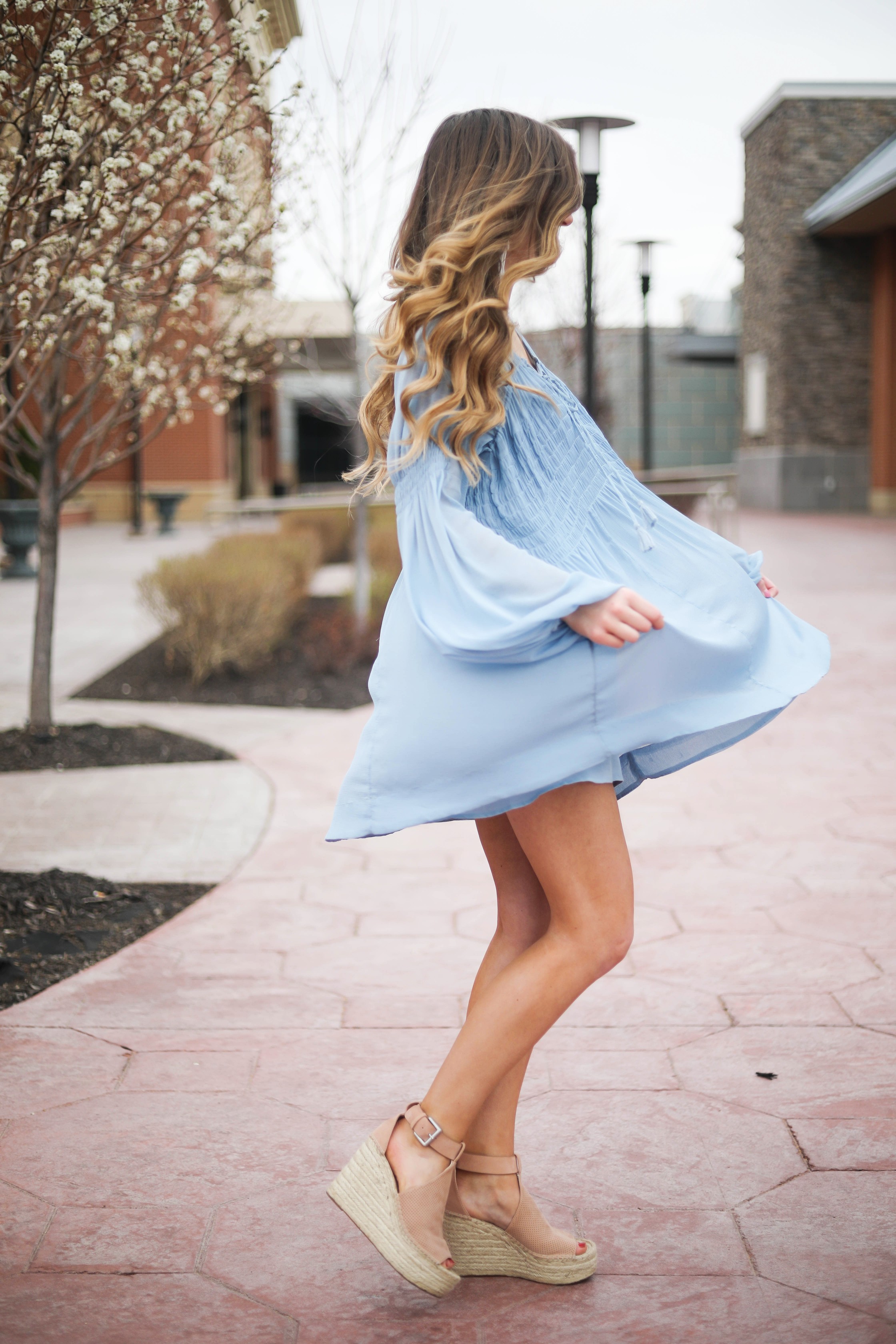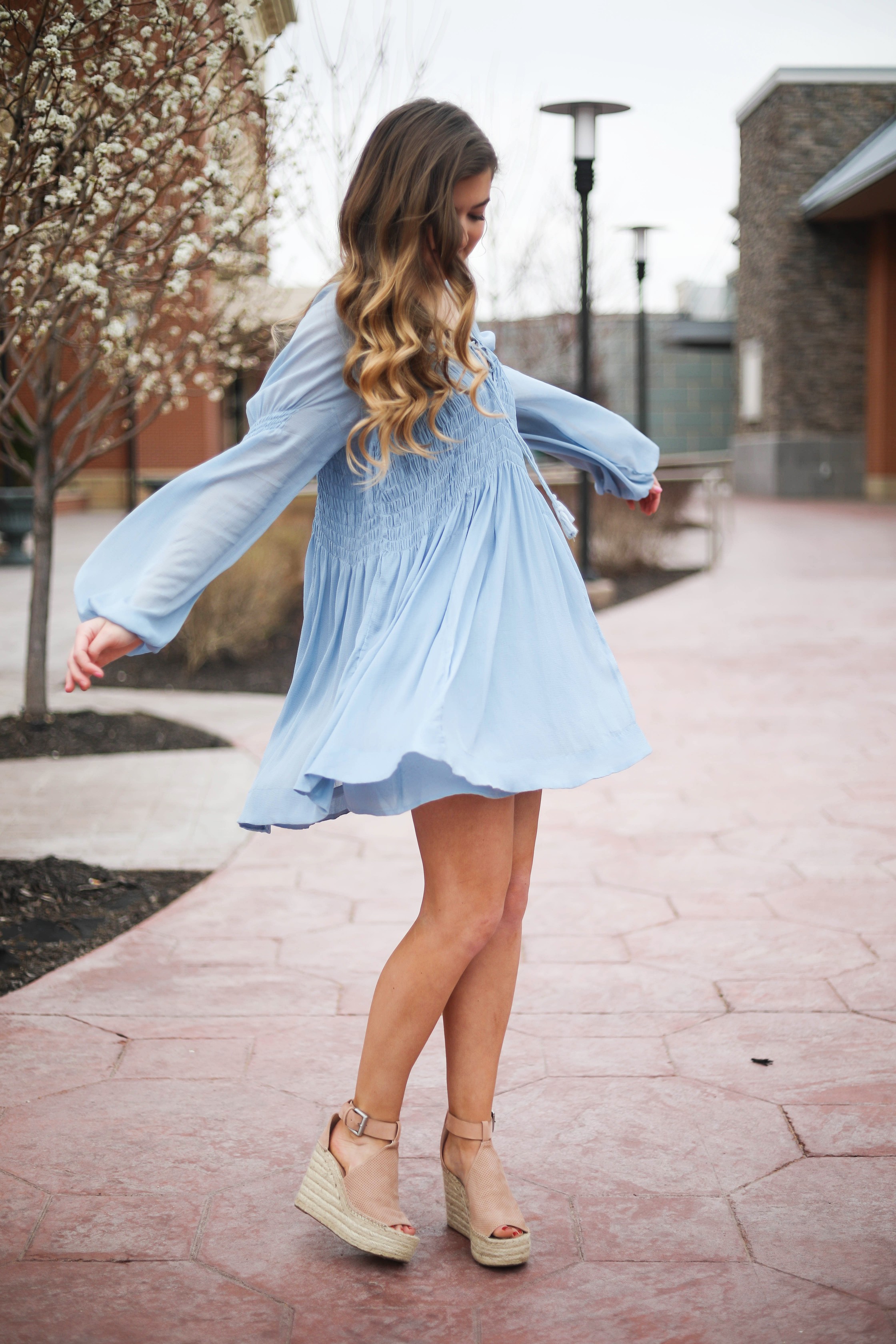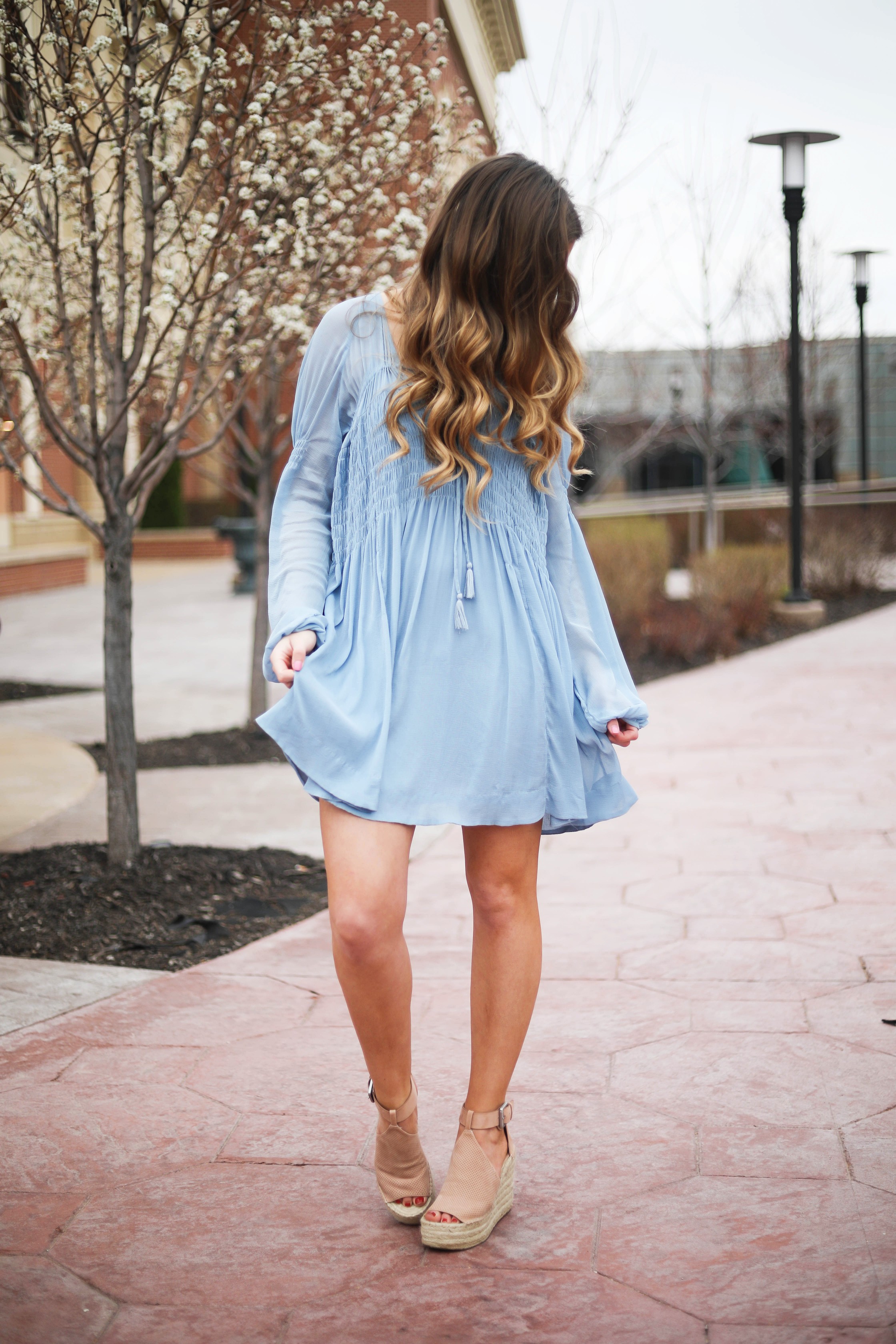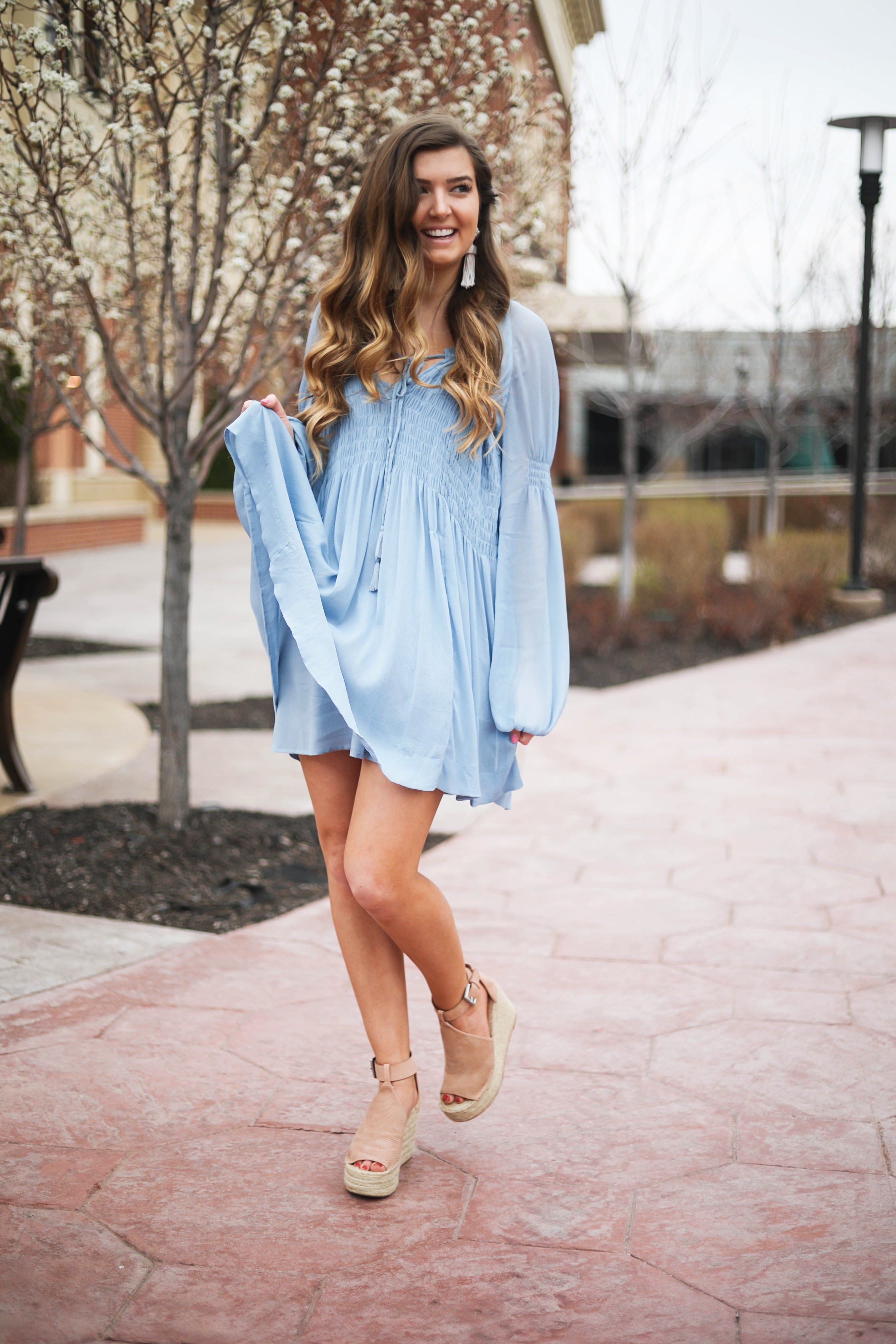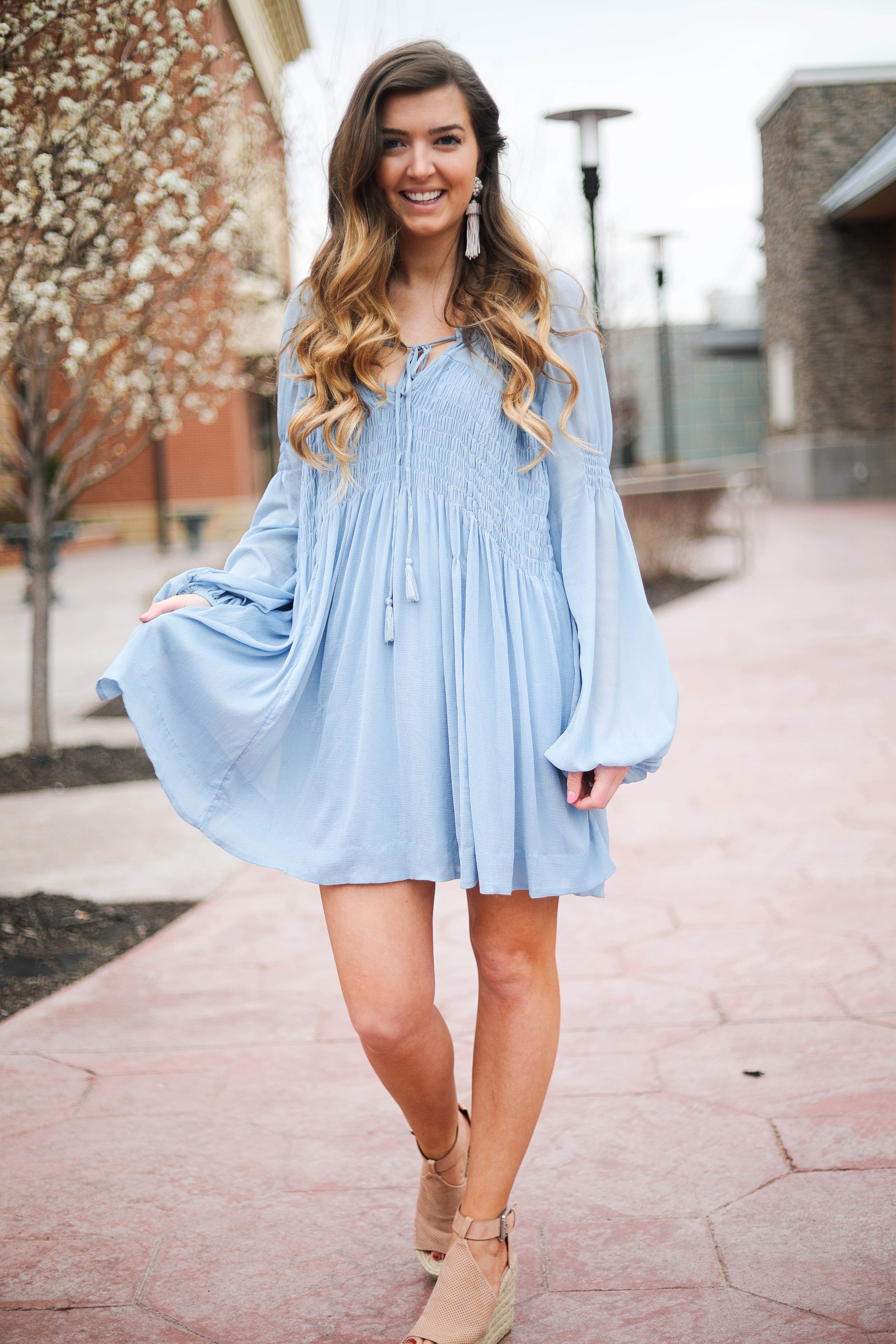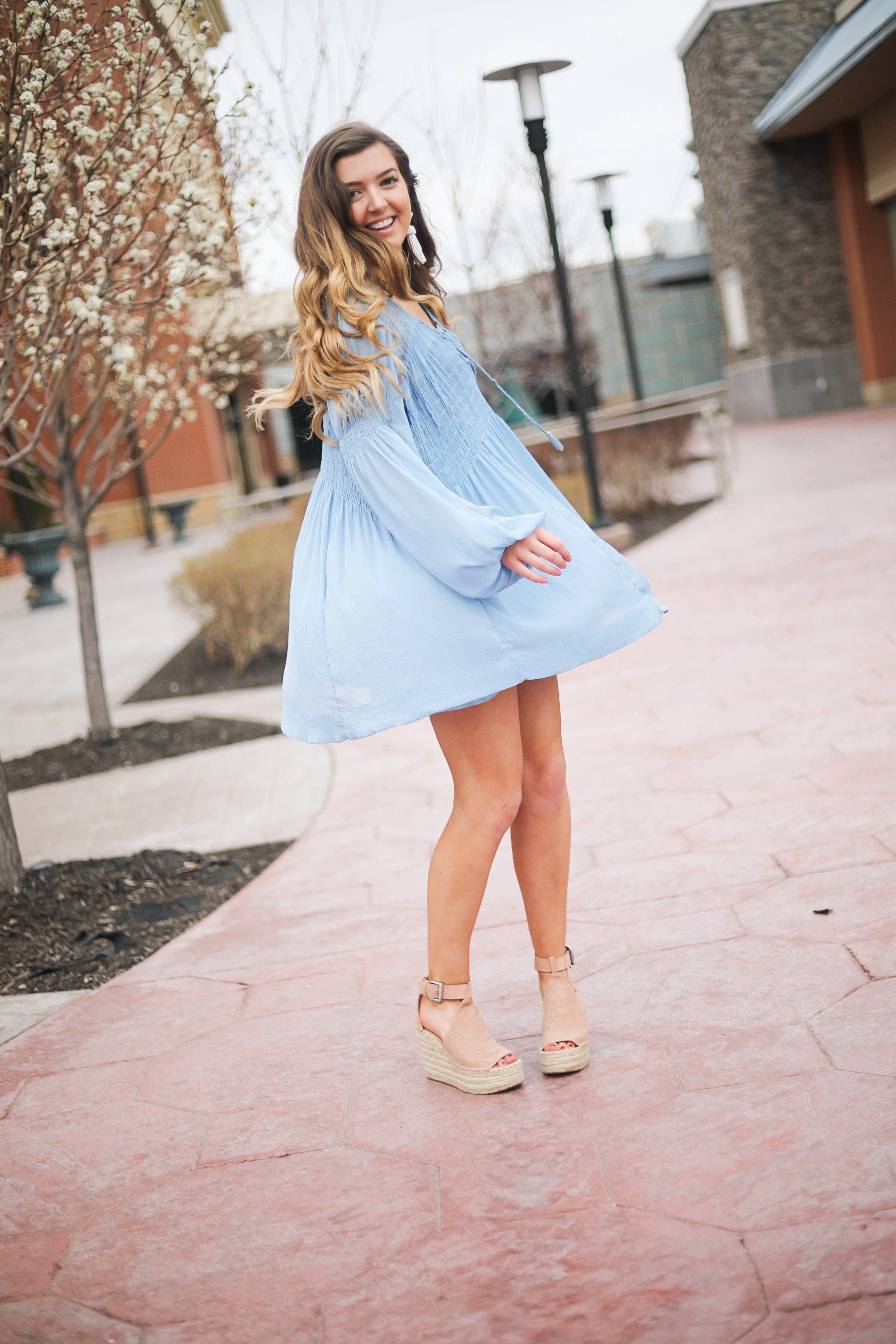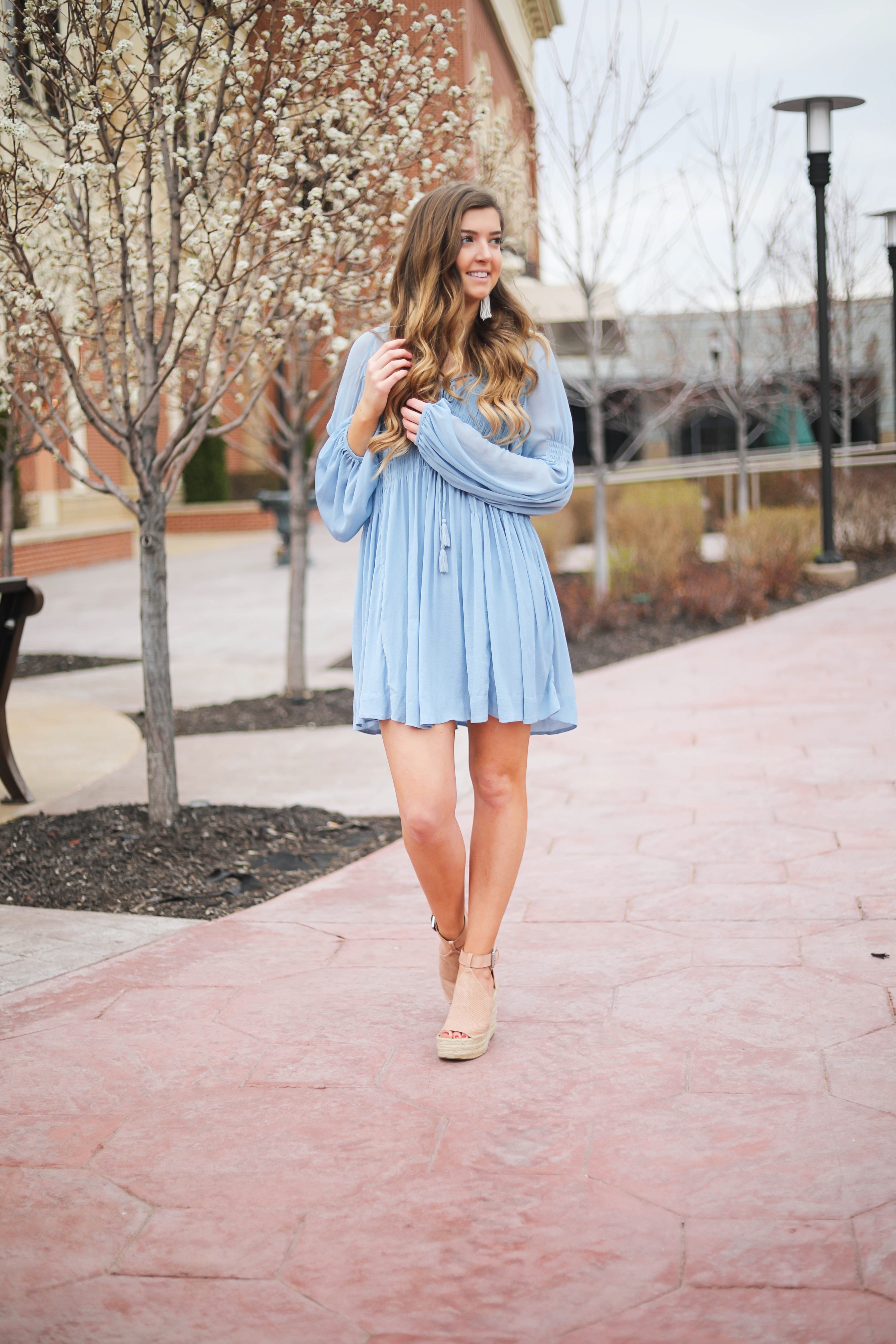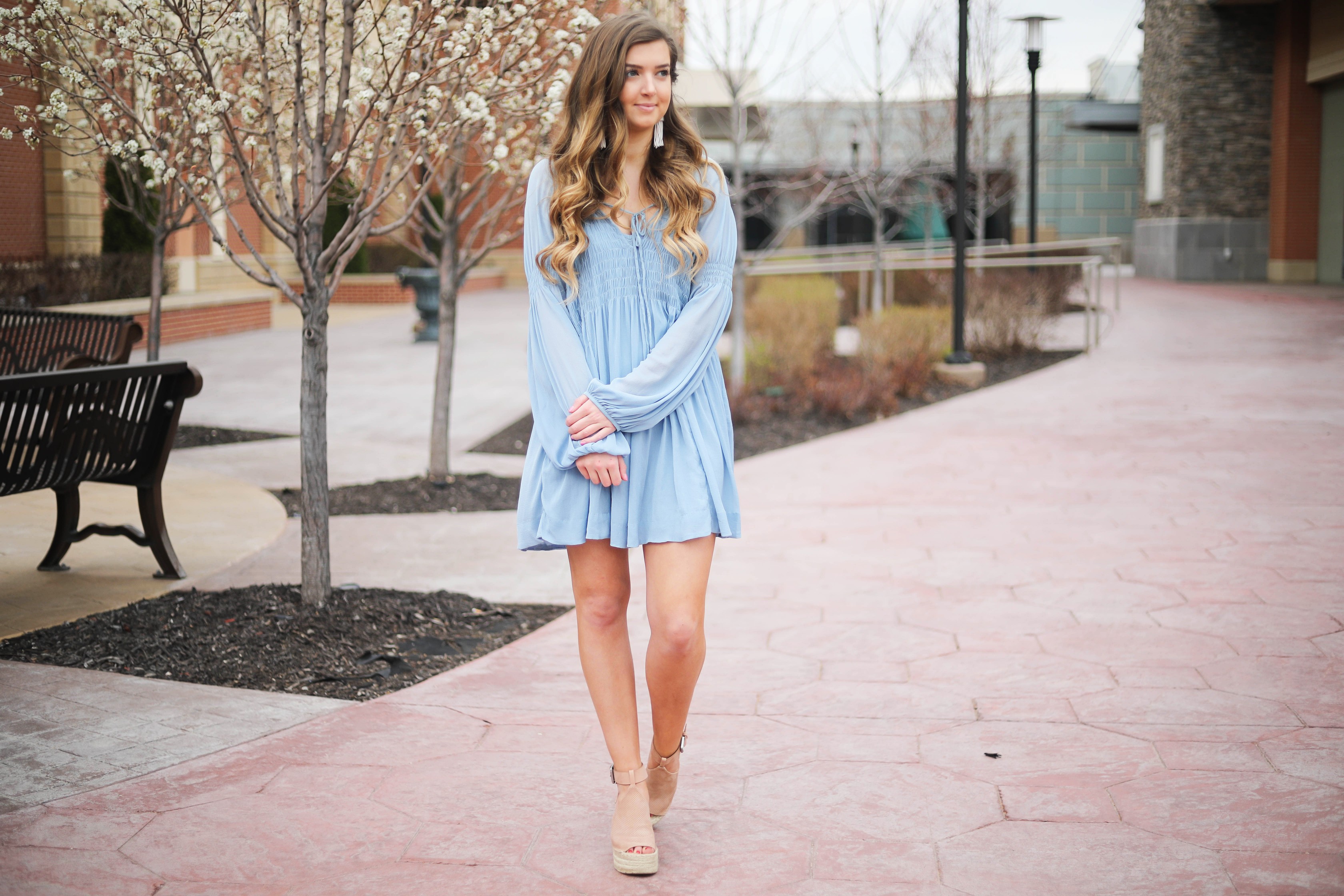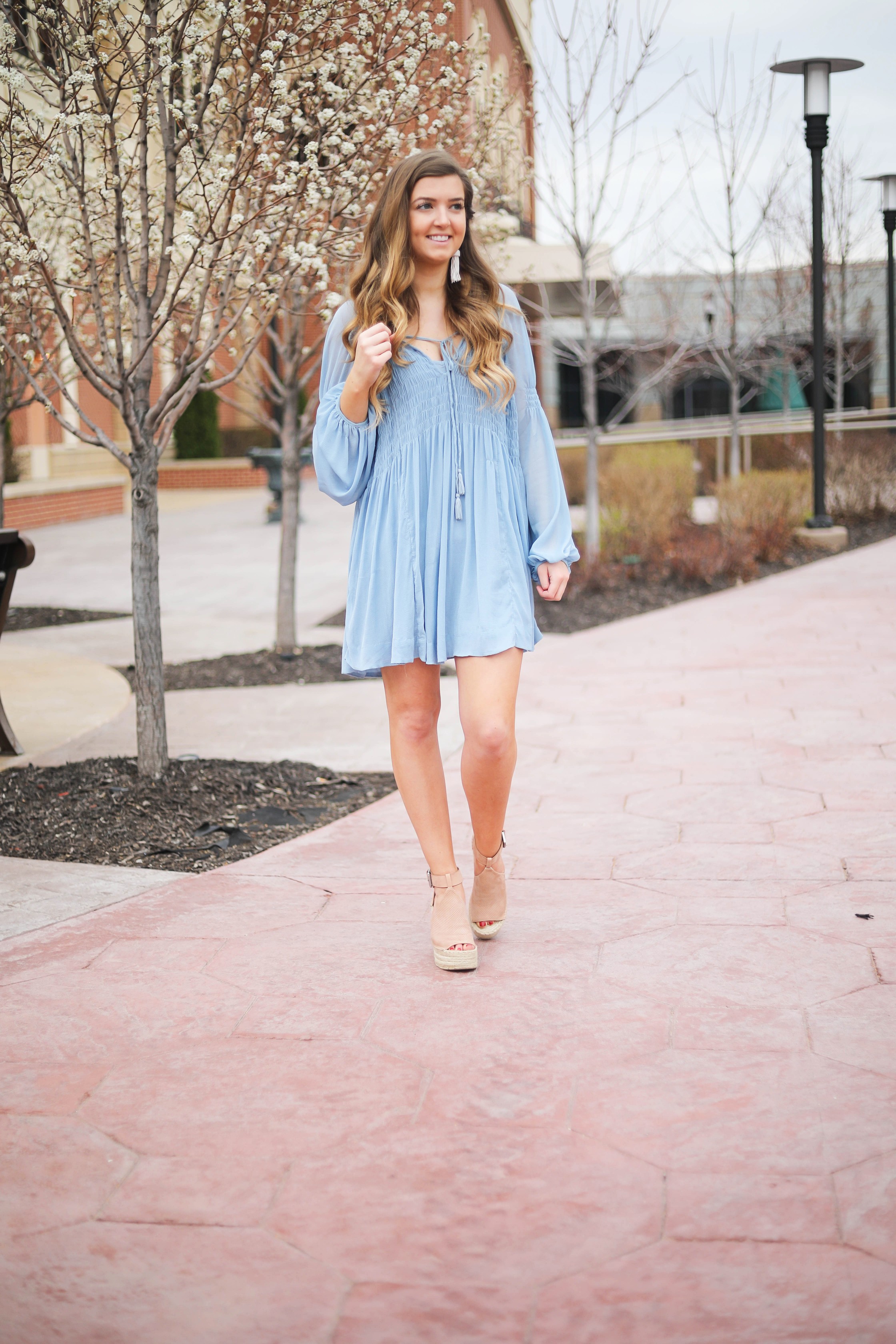 I took these photos yesterday and it was such a weird day outside, there was some blue in the sky, but it was dark and dreary out at the same time. Because of that these photos turned out a little dark and it made me realize even more that I need to re-dye my hair haha! The top half of my hair looked so dark in most of the pictures. Luckily I have an appointment later today with my favorite hair gal and I am ready for a much needed color! It's been 11 months which is crazy! Thank goodness for balayage because it grows out well.
Now let's talk about this dress! I had Taylor Swift's song stuck in my head today and the line "baby I'm a nightmare dresses like a day dream" kept going through my mind because this dress reminds me of a dream! It's so flowy and whimsical! I kept twirling around in it haha! Which by the way, twirling shots are hard to take…I seriously took so many and 90% didn't turn out! This also comes in a cute Taupe color, but I love the sky blue hue – it definitely brightened up the dark day!
I paired it with my white Lisi Lerch earrings that I've been wearing way too often lately. I really want these earrings in a few more colors, but they're a bit expensive. I also wore the famous Marc Fisher wedges that everyone has been dying over lately! I got mine in the rose color, I'm glad I did because it will match everything. This is another thing I want more colors of, if only clothes were free haha!
I'm going to link a few more cute flowy dresses below because I think they're perfect for this spring and summer! Let me know if you have any cute suggestions!
Flowy Dresses

xoxo,
Lauren Emily Lindmark
Copyright © 2017 dailydoseofcharm.com