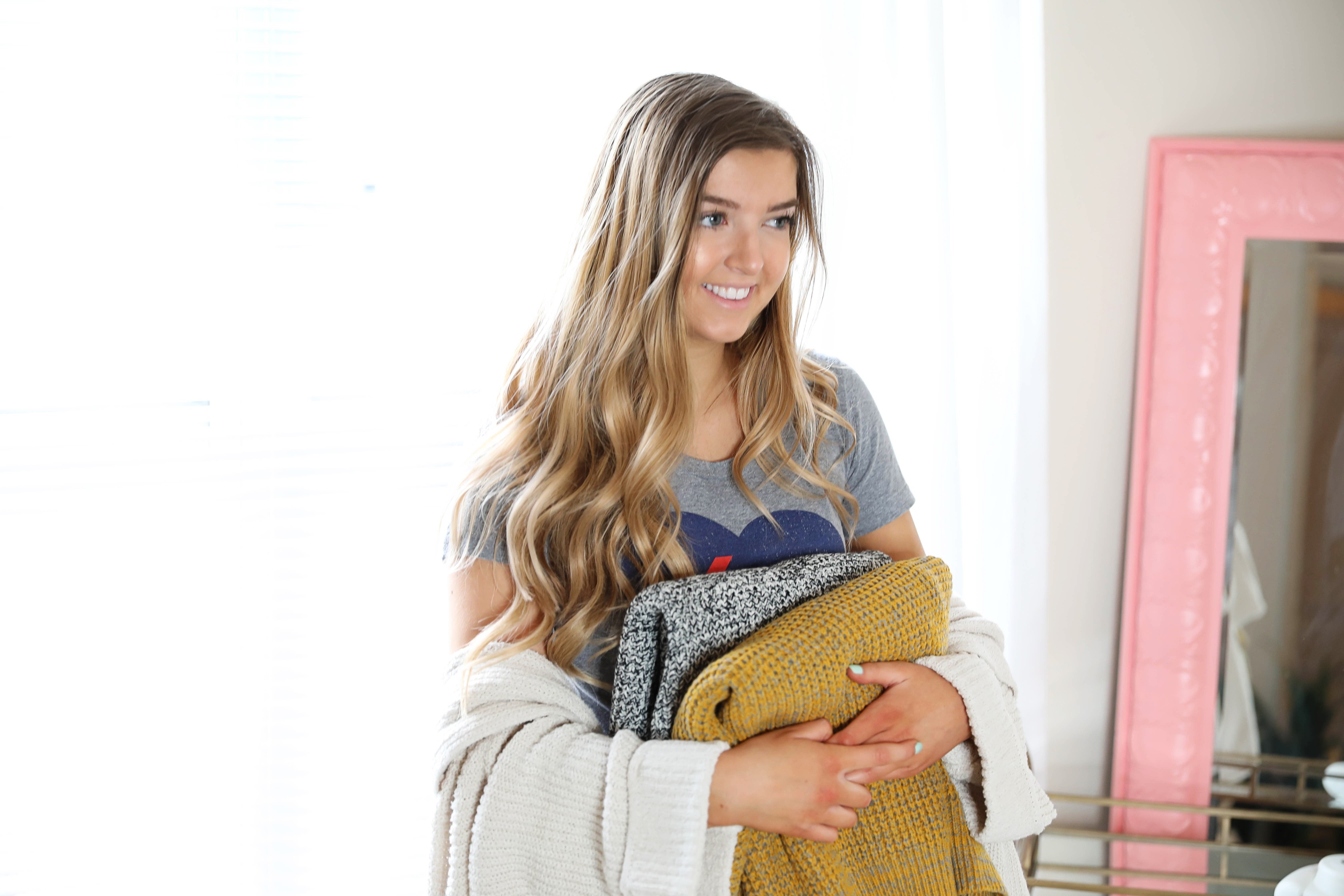 Spring Haul | Featured on my Instagram Story
Yesterday I did a little unboxing on my Instagram story showing you some of the things I got to bring on spring break! I attempted to link everything with LIKEtoKNOW.it, but I couldn't get it to work on my story (if someone could help me understand that would be great haha!). Because of that I decided to do a little blog post so I could link everything for people who were curious! All of the clothing you will probably see on the blog in the upcoming weeks, but I'll still share it here!
Side note, the post that was supposed to go up today was going to be one talking about my new hair color so that will go up tomorrow!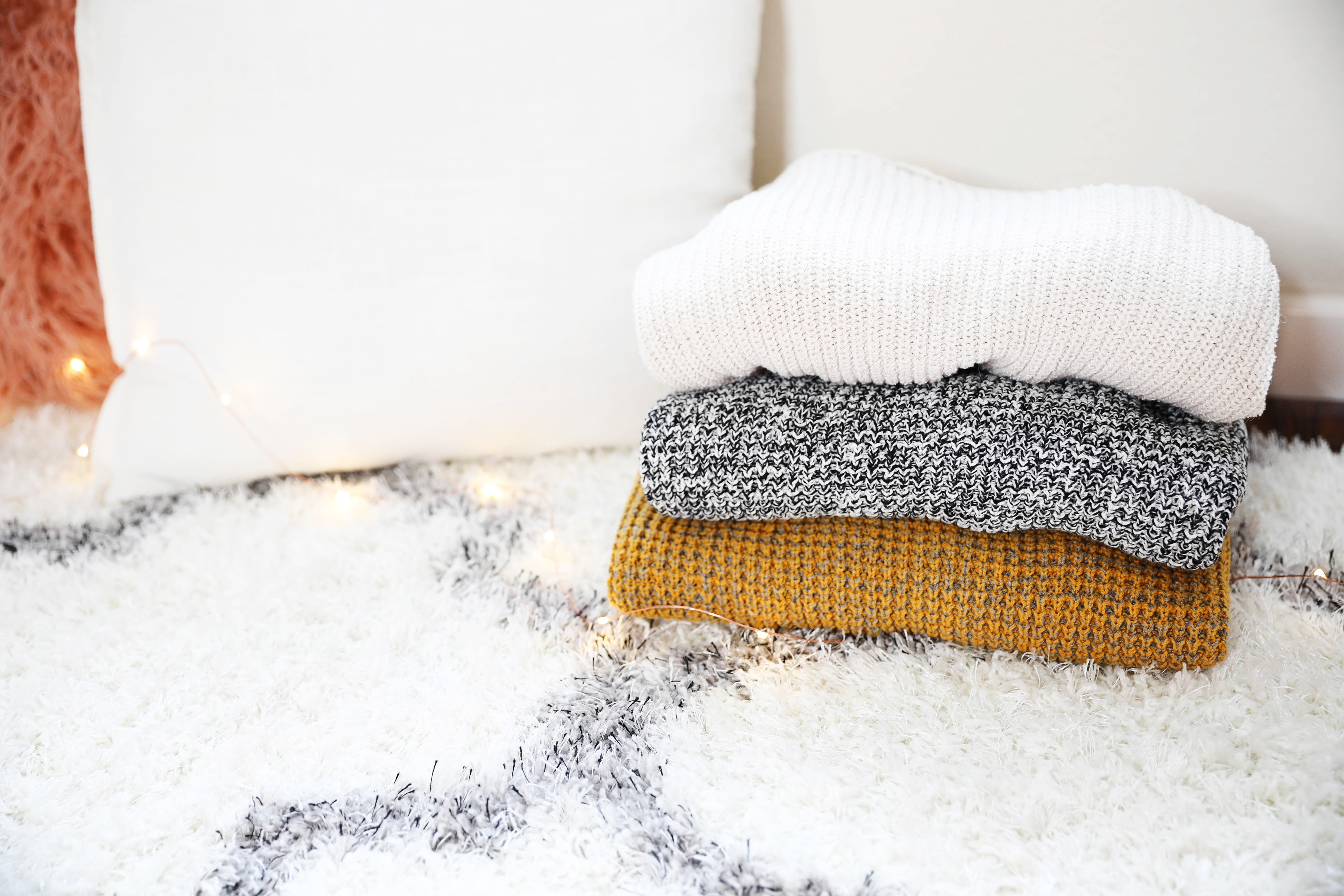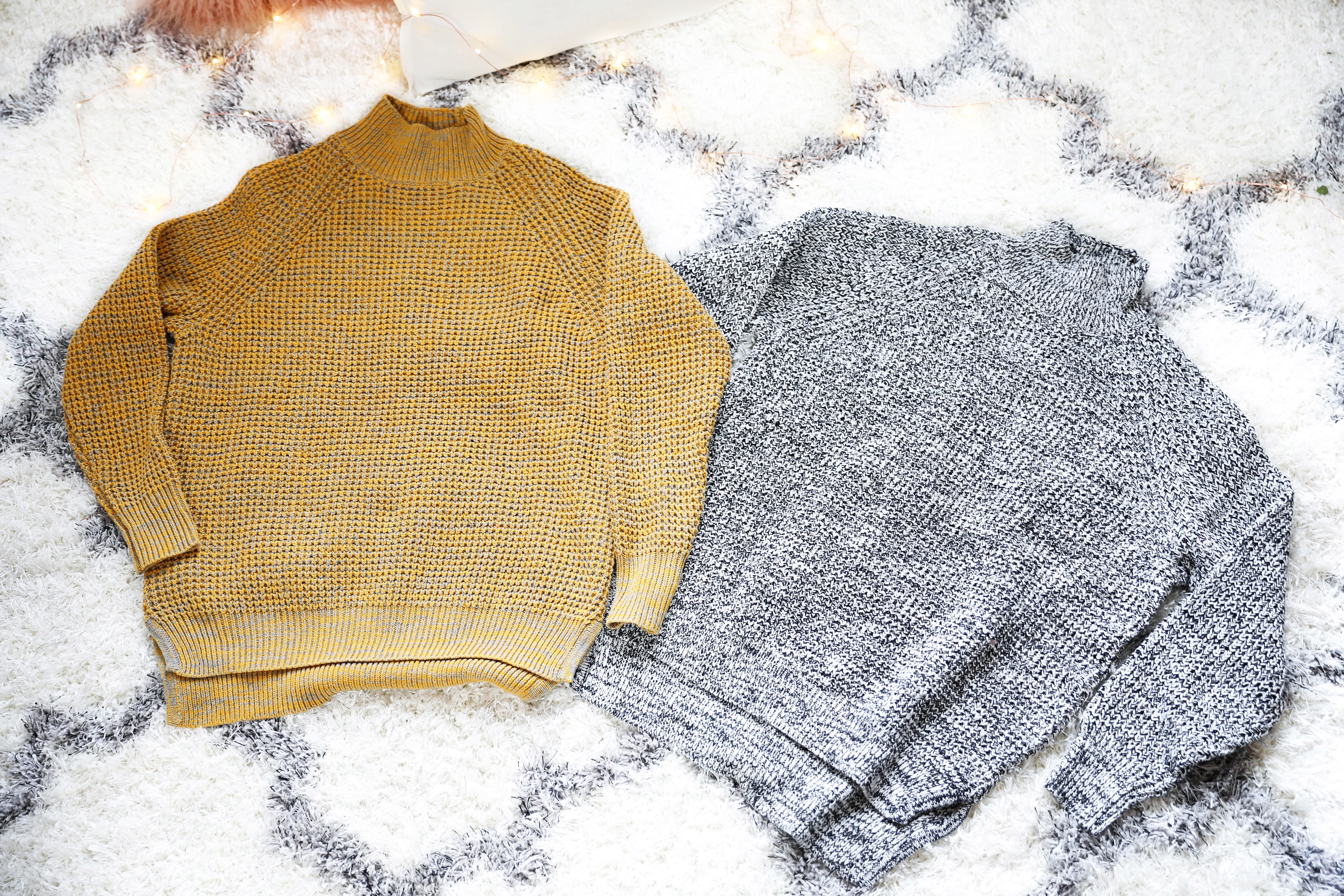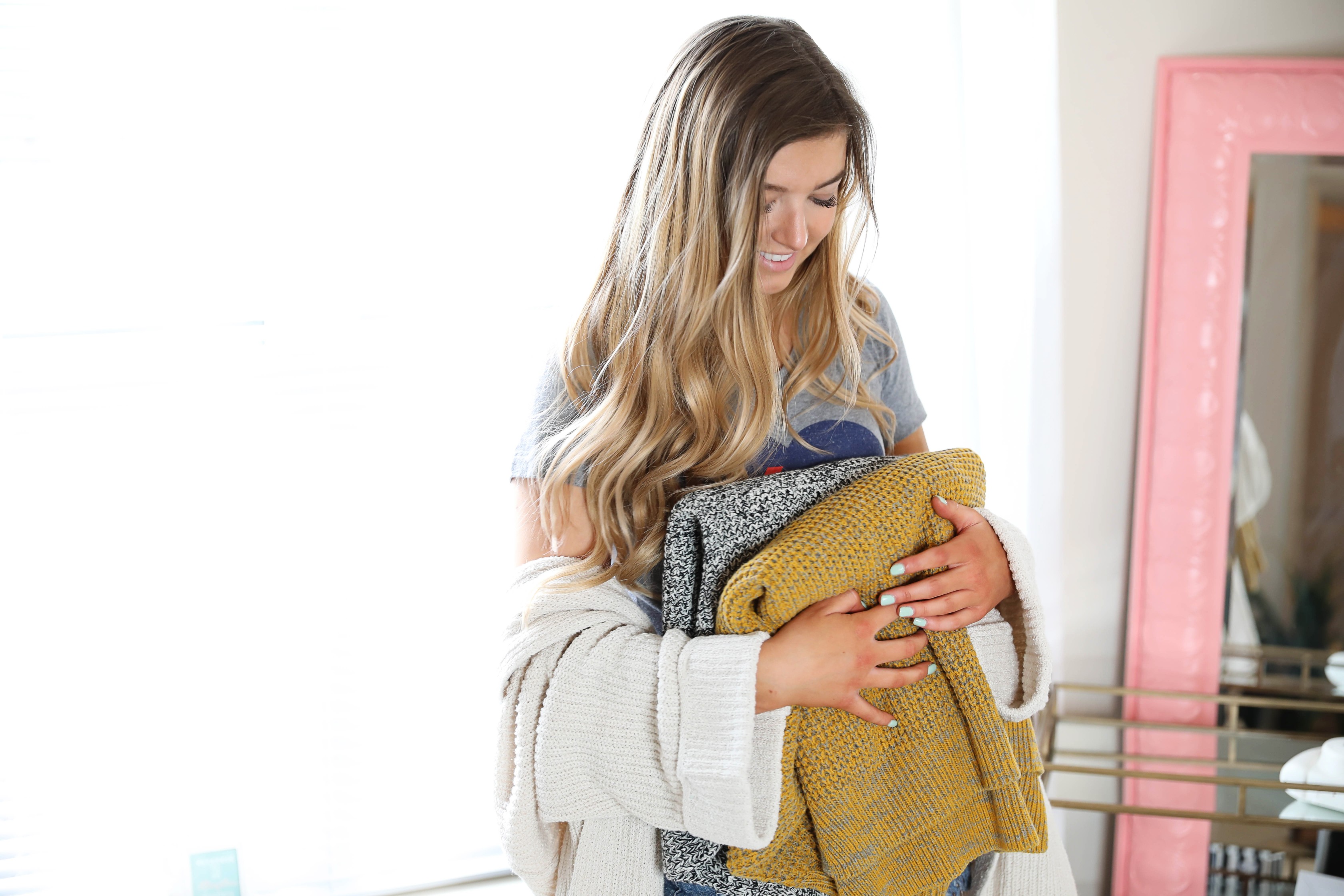 I am lucky enough to be heading to Europe this spring break so my shopping carts have been filled with sweaters lately! It just so happens the three pieces that I was probably most excited about came on the same day so I got to share them with you all during my haul! The first two sweaters (grey and yellow) are from Urban Outfitters. I think these are both classic sweaters that you can wear over and over again year after year! As for the cardigan, I found this on Megan Elise's blog, "Pine Barren Beauty" and she looks absolutely stunning in it so I had to have it! I don't ever want to be one of those bloggers who steal other blogger's looks so I will link her post here so you can shop it from her affiliate links like I did! Her style is so similar to mine so if you like my blog you'll definitely like hers, she's one of my favorites!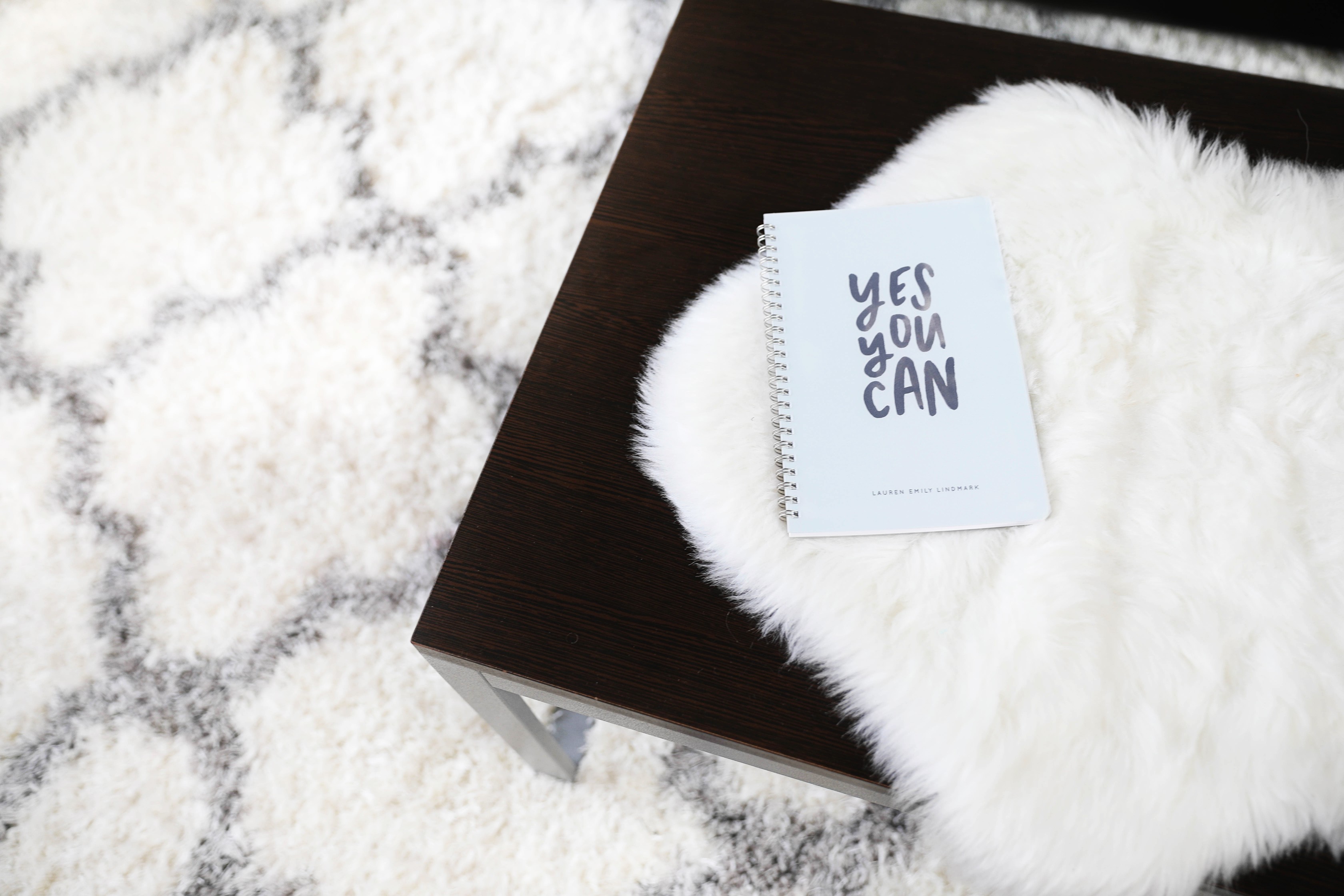 I am doing a post soon with Minted so I won't talk too much about this, but this notebook was sent to me from them and I love it so much! I am drawn to anything with a positive quote on it so I knew I wanted this when I saw it. I have a few other things I will be sharing from them soon so stay tuned!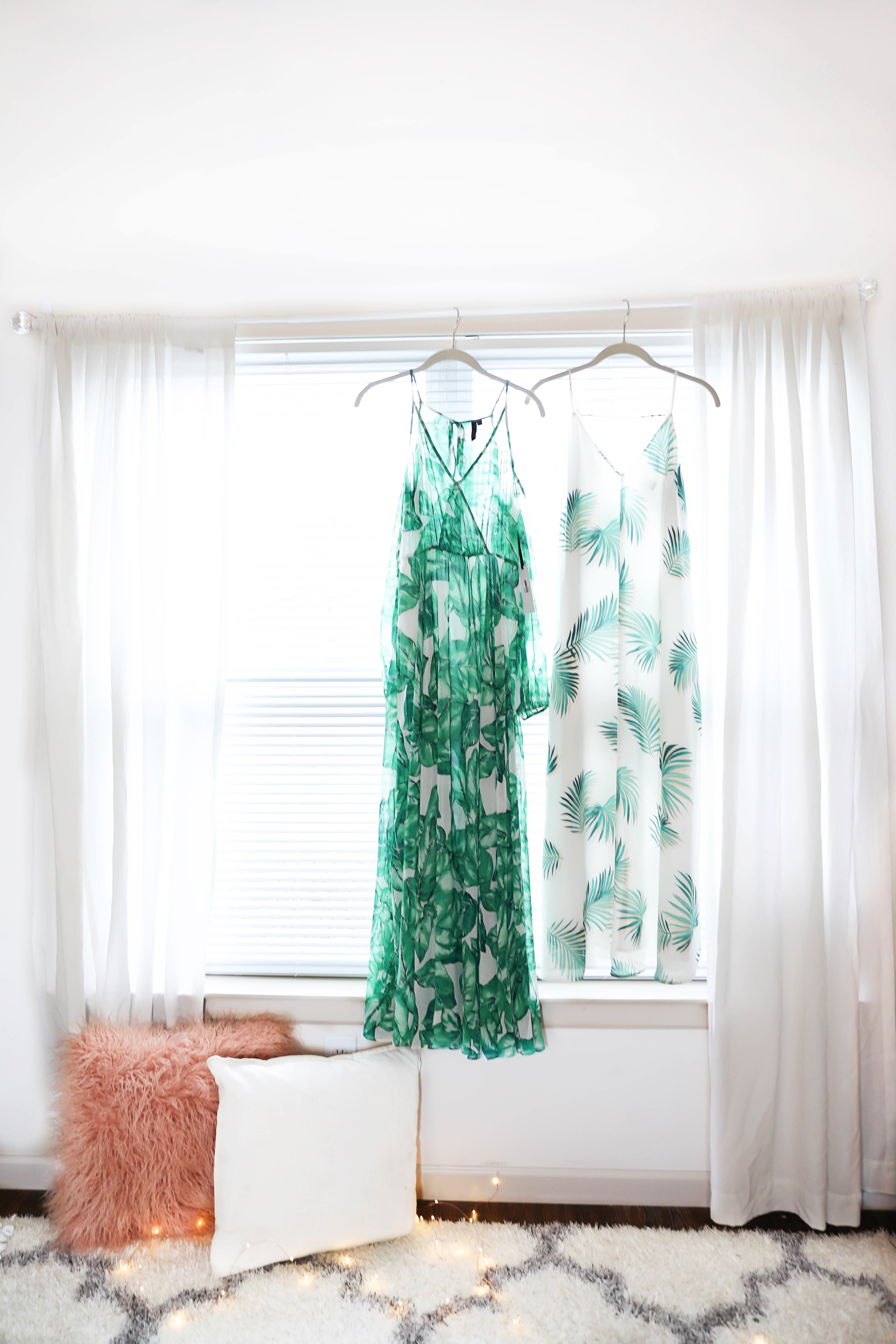 Okay, how cute are these palm maxi dresses?! I am in love with both of them, but the one on the left looks just like a Show Me Your MuMu dress, but this one is only $78 (which is half the price of most of their dresses)! I thought the one of the right was also super cute, and that's even more affordable! That one also comes in red which would be fun for a tropical vacation too. I can't wait to wear these when we go to South of France for a few days!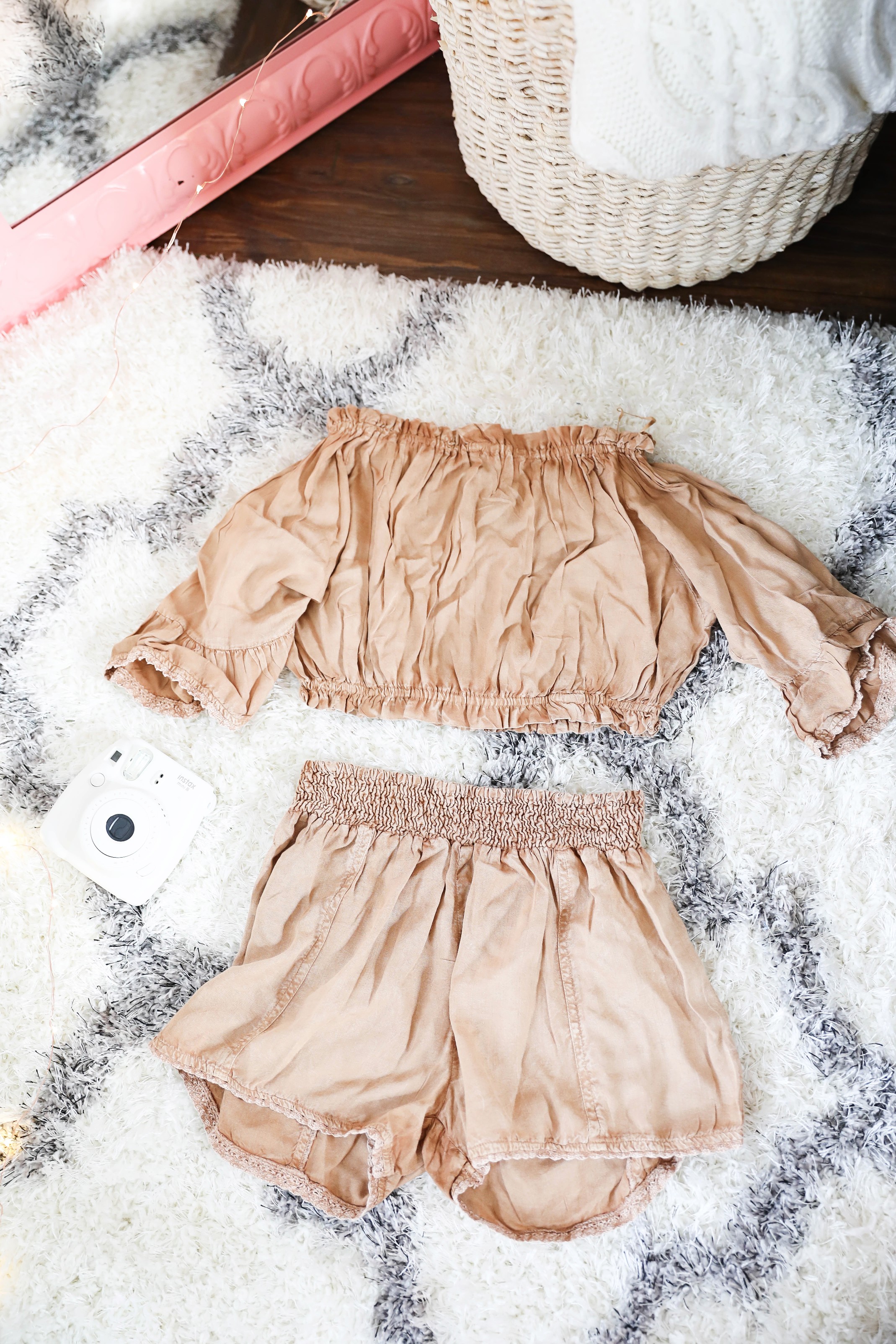 Okay, so I was lazy and decided not to steam or iron this before I took photos because I knew I would be packing it in a few days anyways so sorry haha! I am a sucker for a cute two-piece though and I love this one's nude color! The camera in this pic didn't come in the mail today, but I still linked it above for anyone who likes it.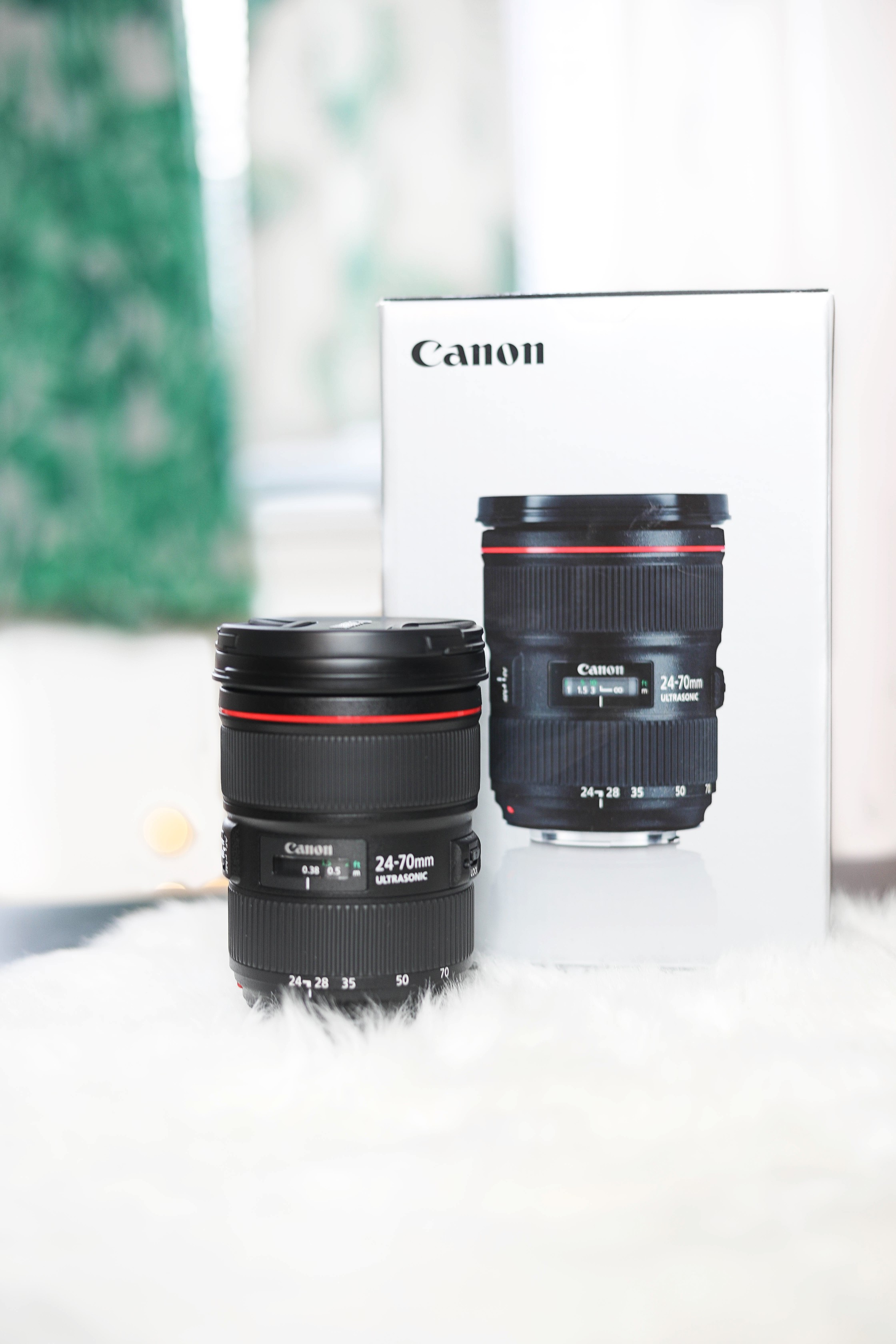 Last, but certainly not least, I got a new camera lens! This is one I have had my eye on for so long so I have been saving up and I'm so excited to get to use it on my trip! All the photos in this post (except the picture of the actual lens haha) were taken with this new lens. So far it has exceeded my expectations!
xoxo,
Lauren Emily Lindmark
Copyright © 2017 dailydoseofcharm.com