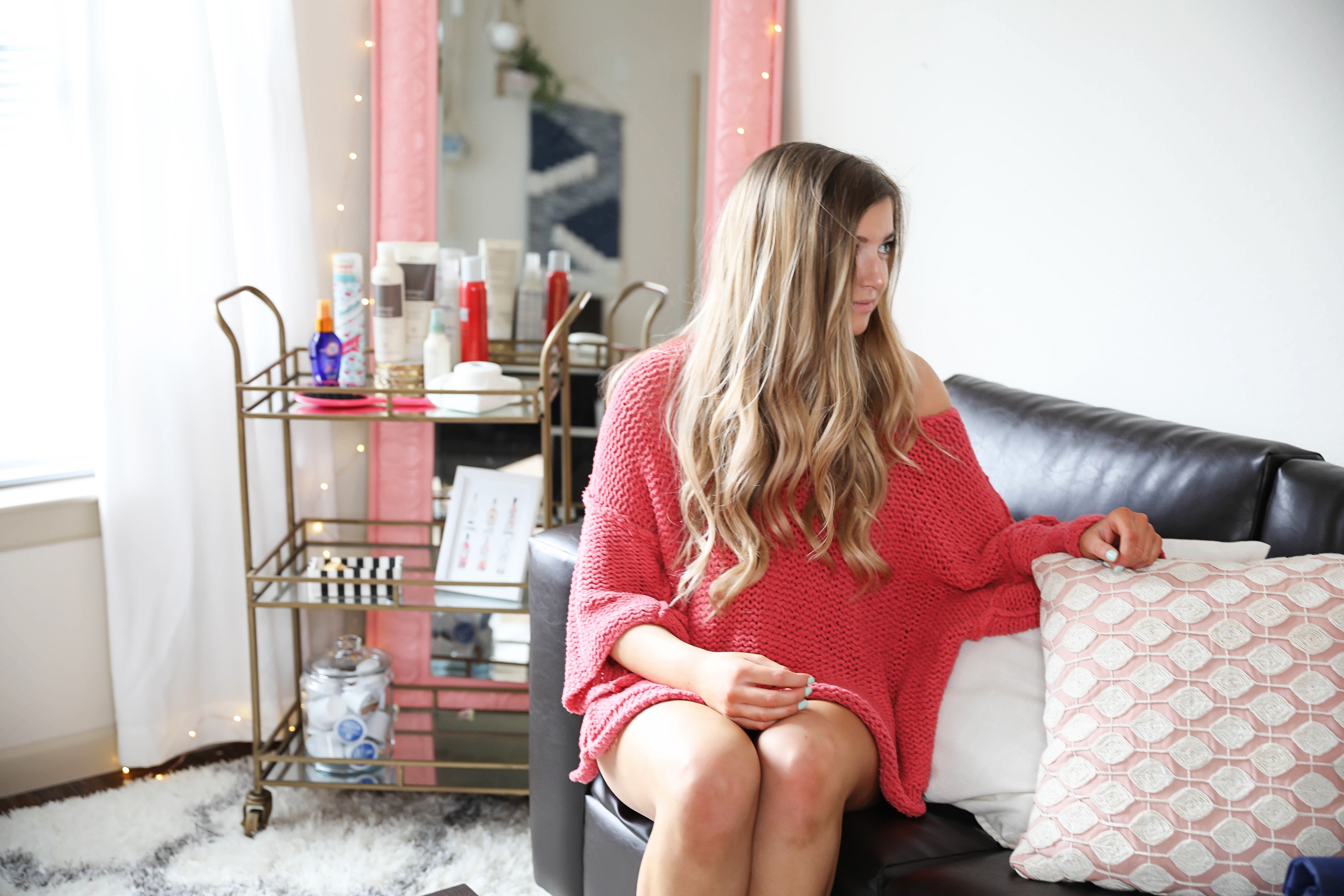 New Hair + My Favorite Hair Products (Hair Routine)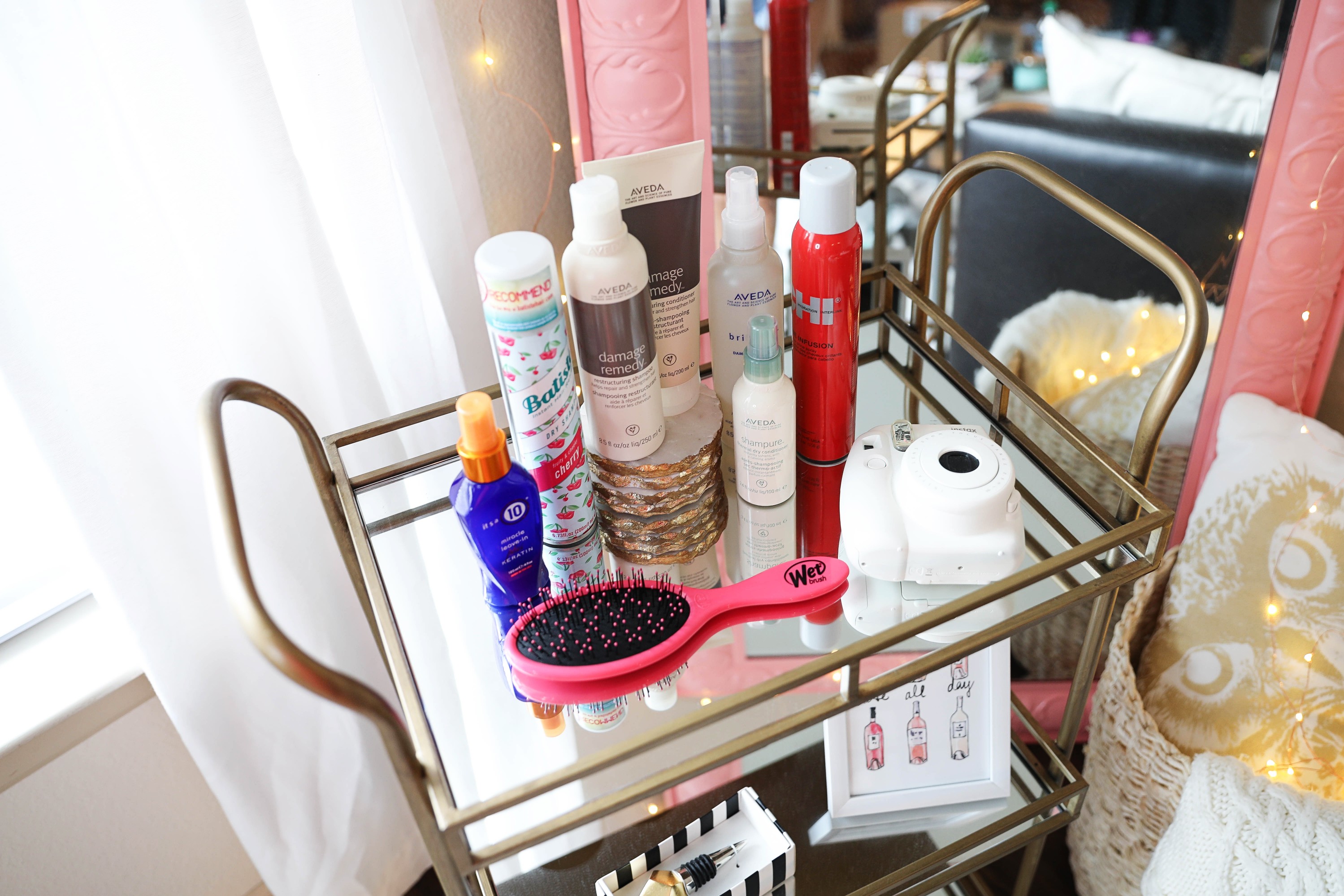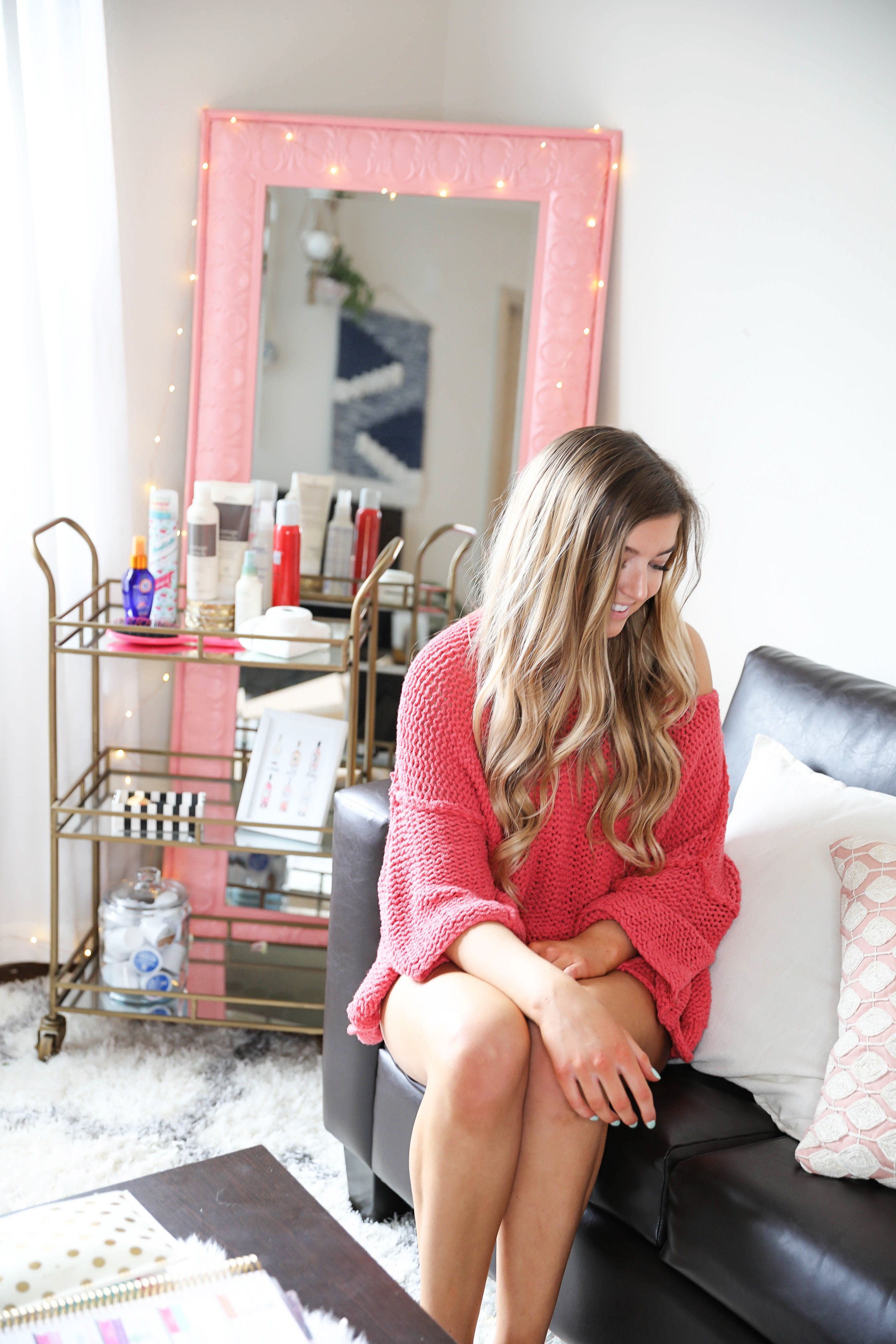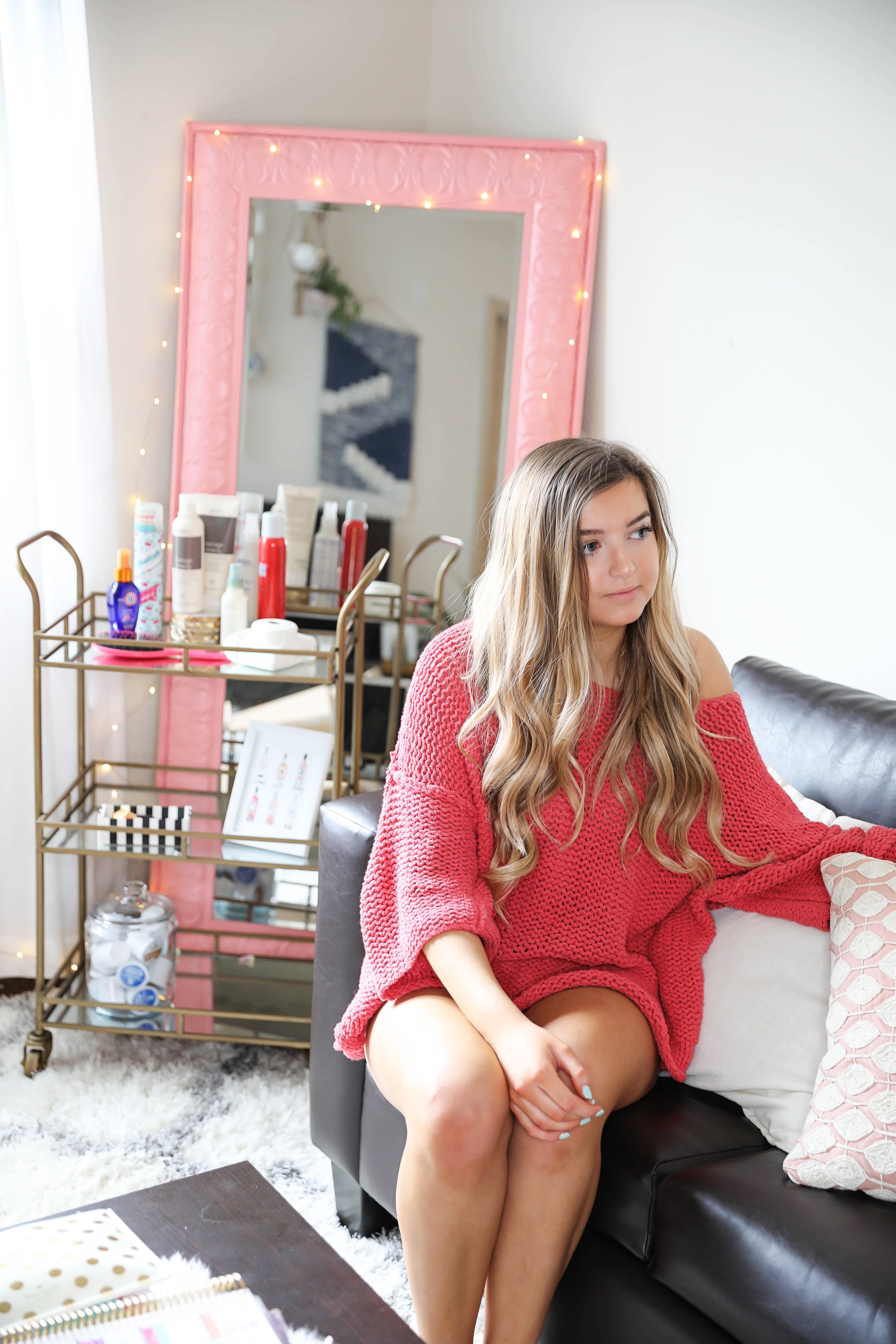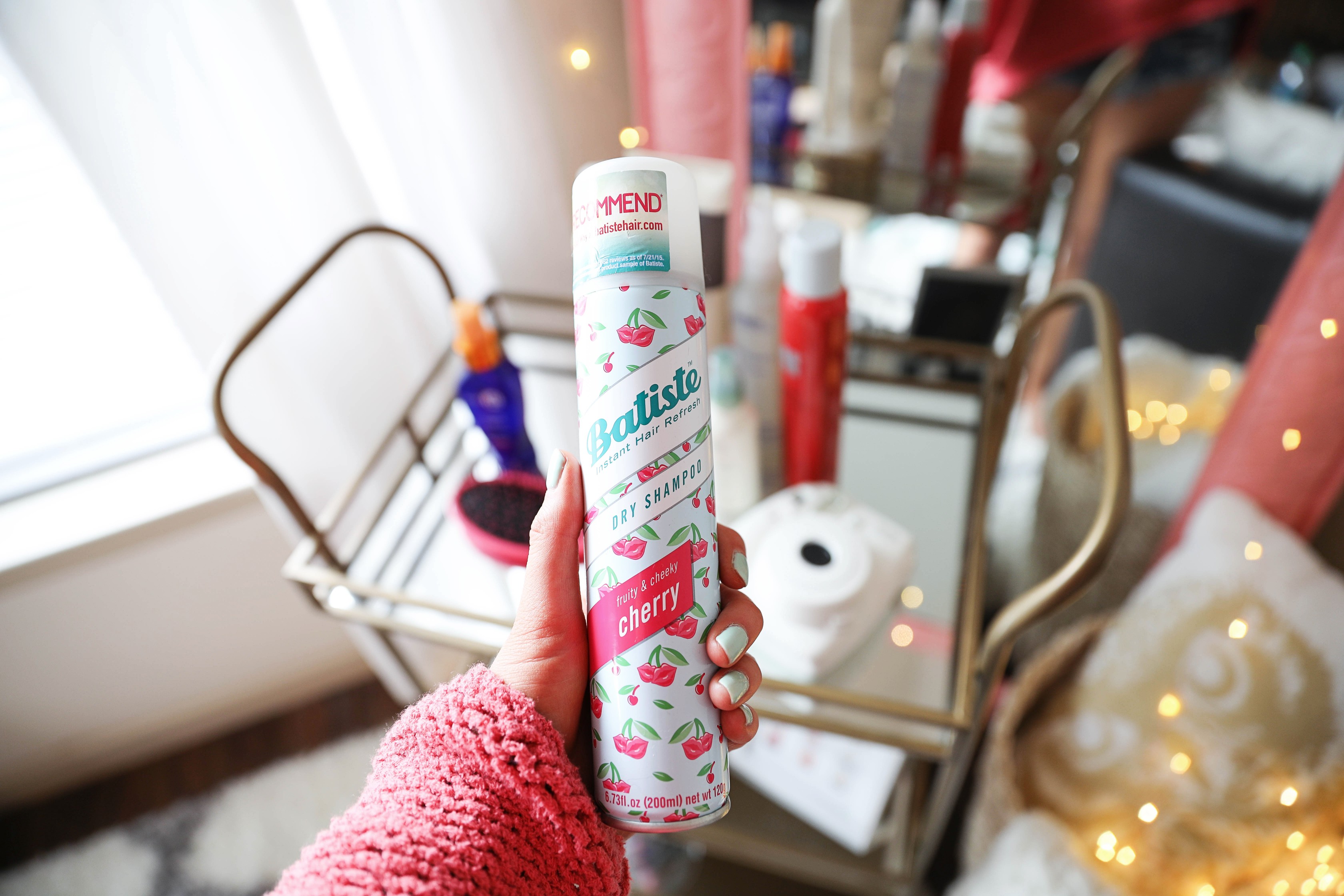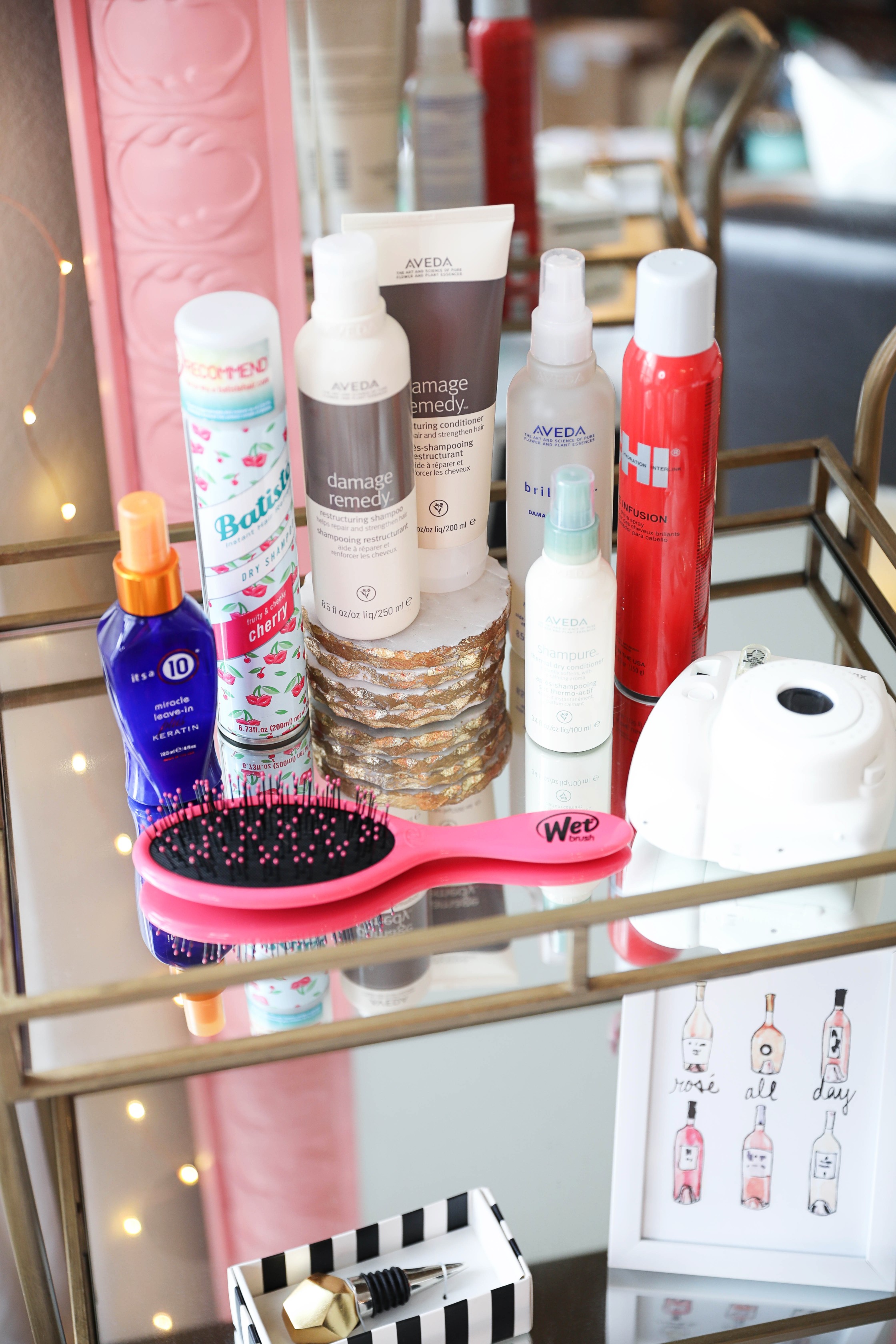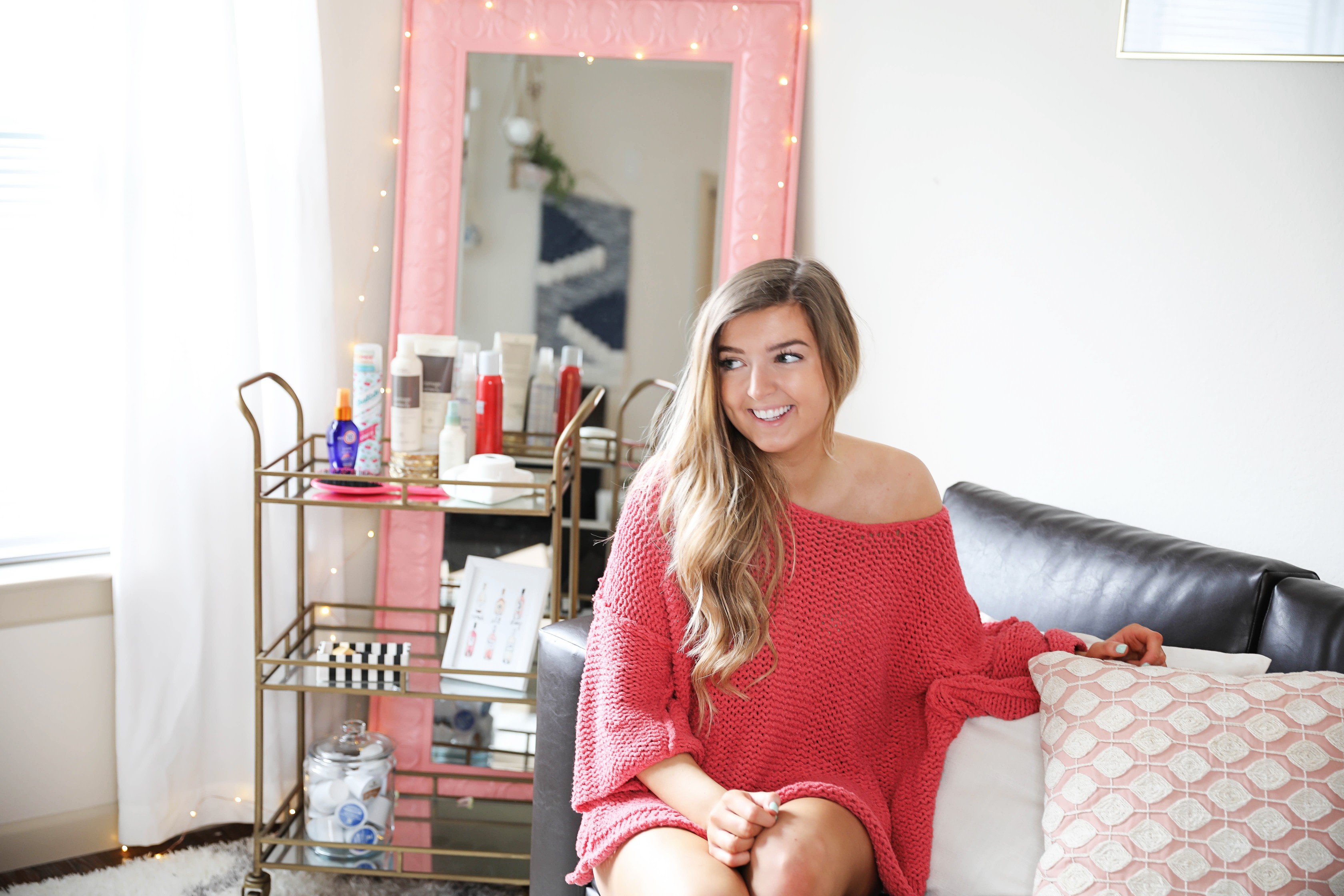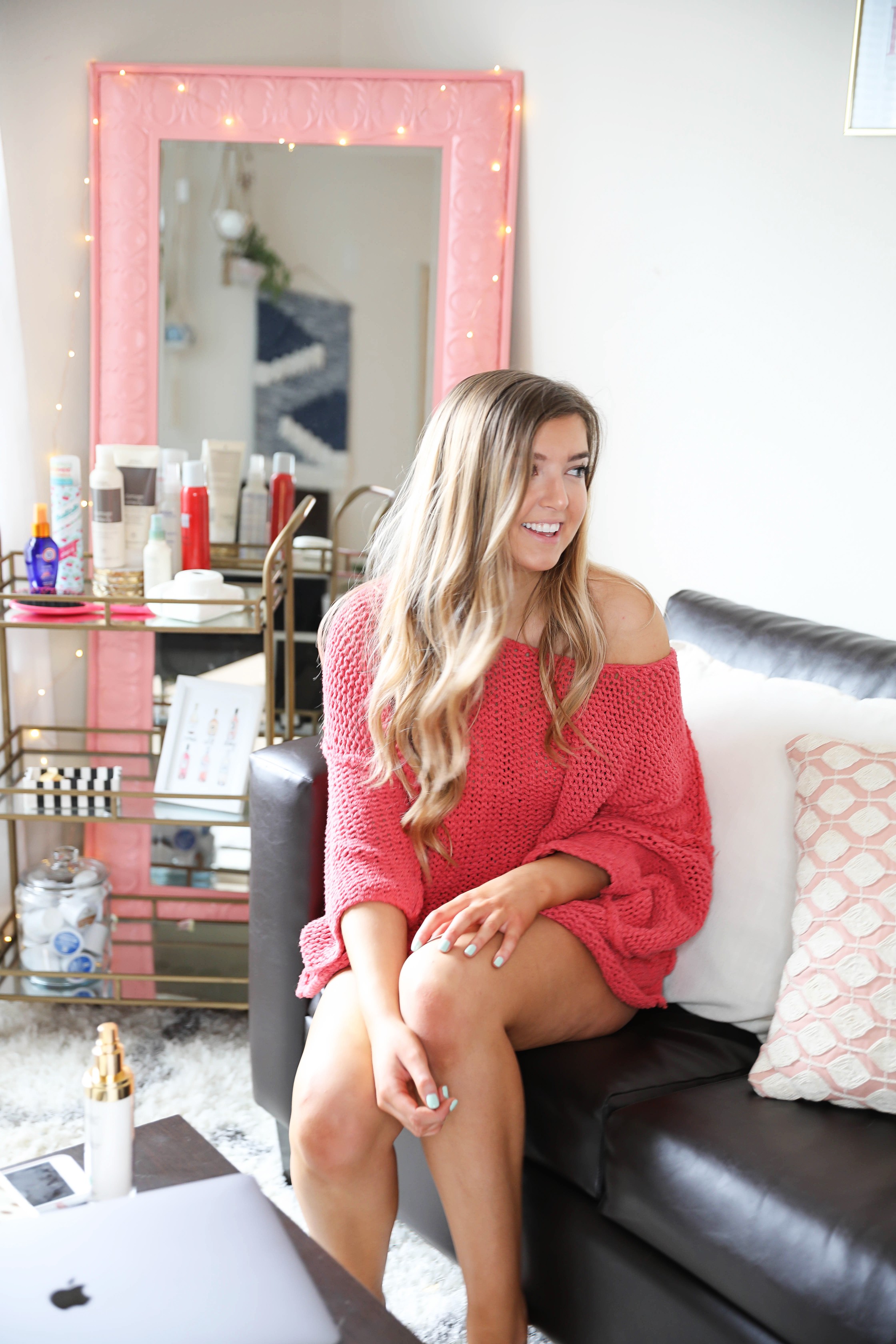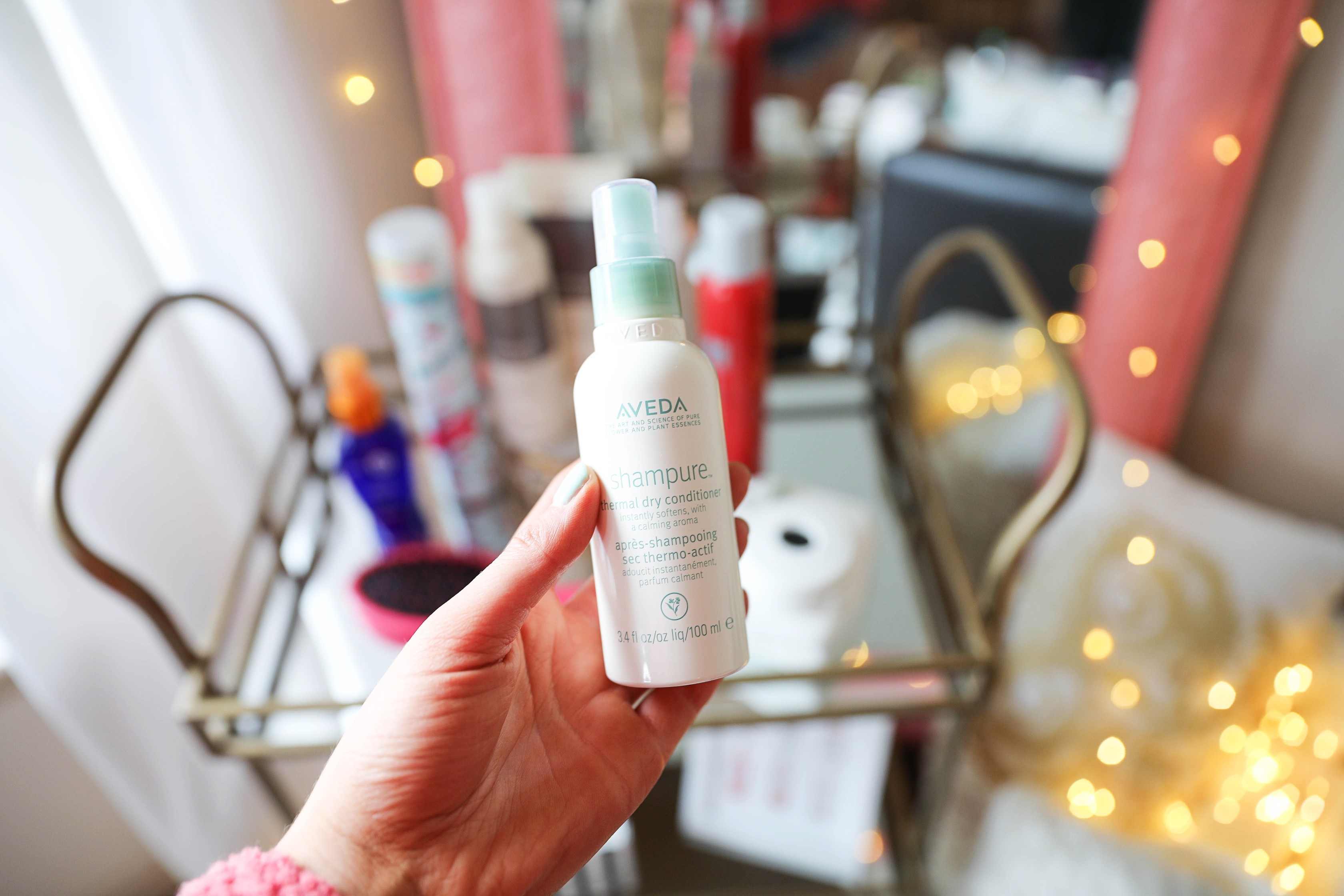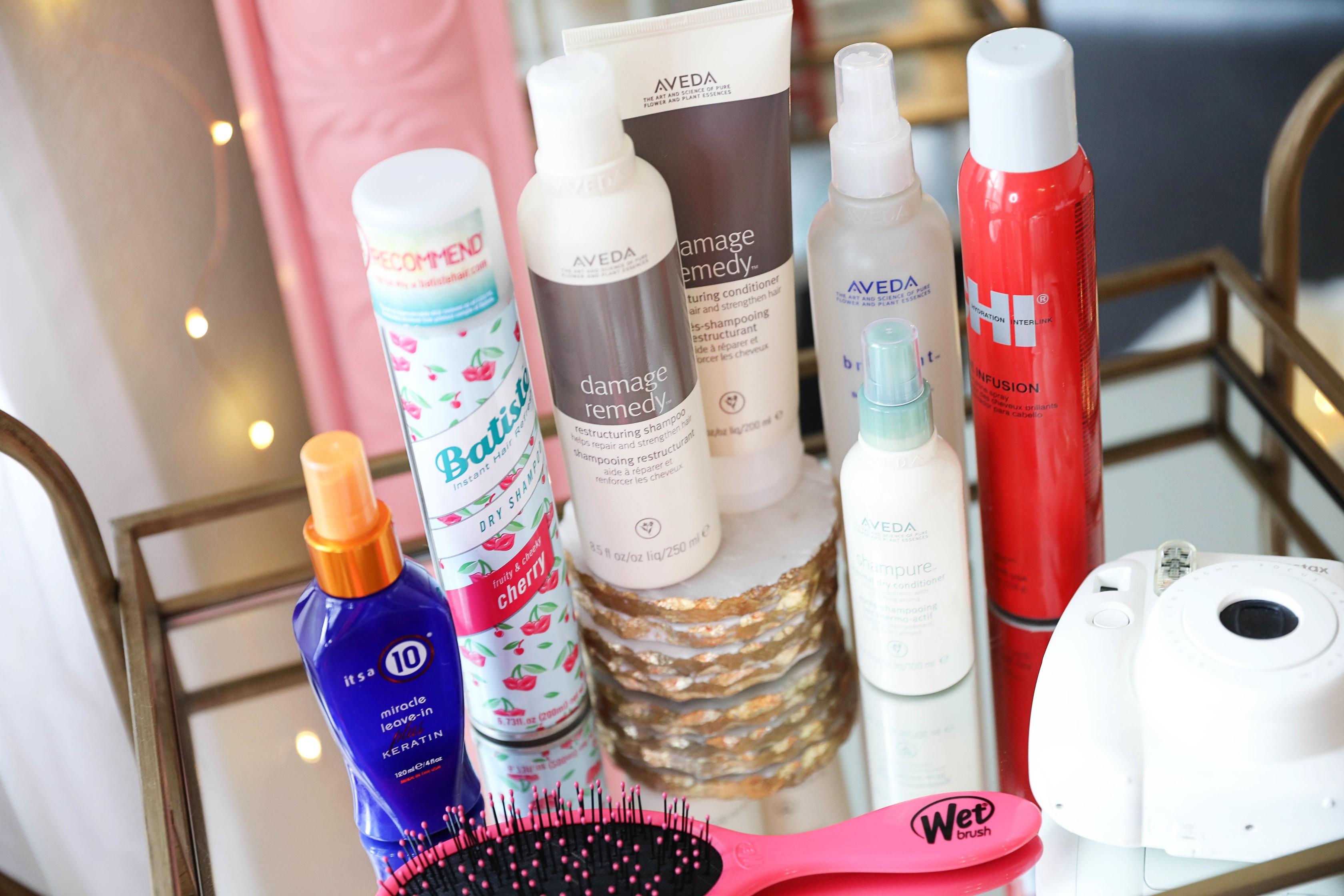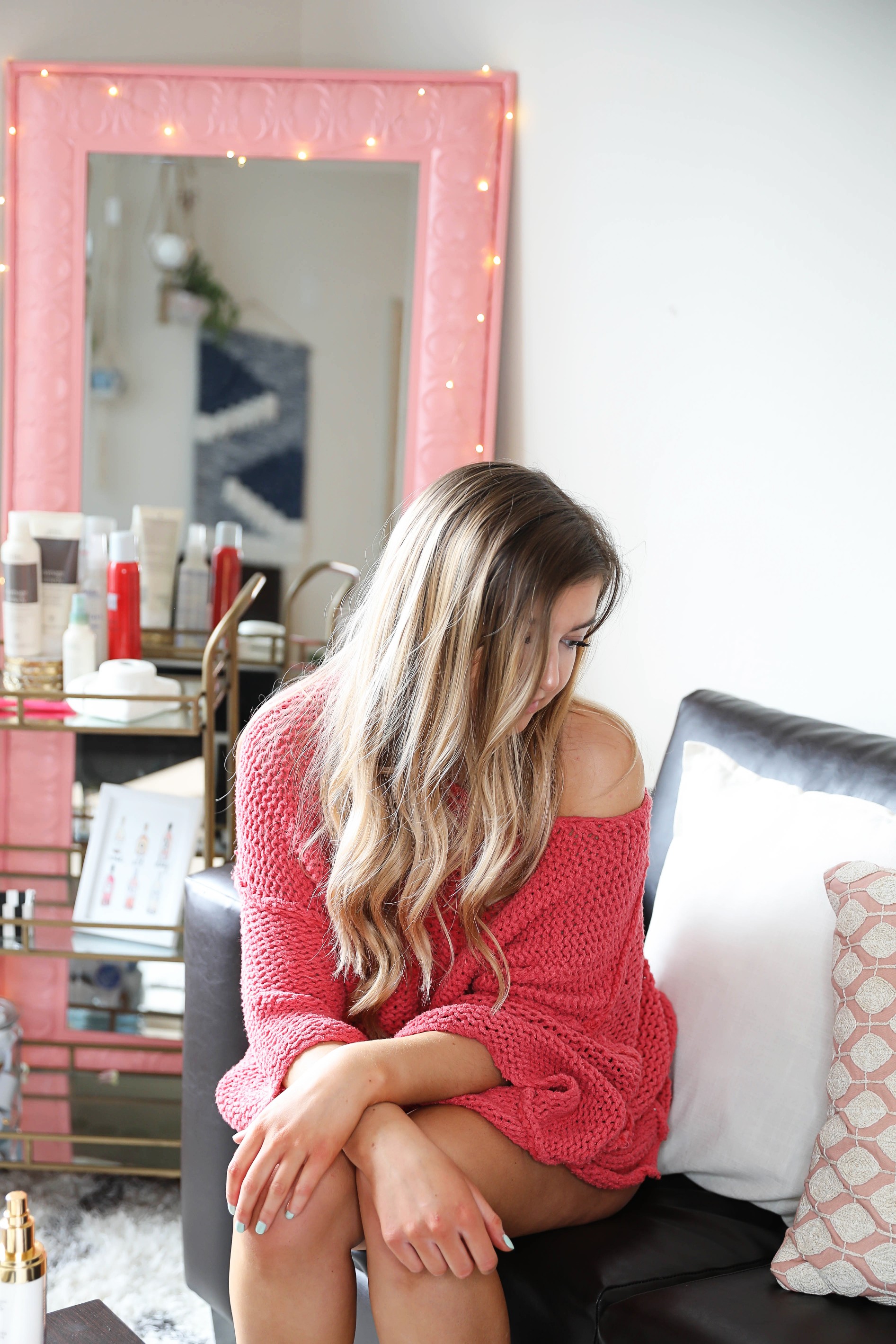 Wahoo fresh hair color! Y'all, it has been one year since I last colored my hair and my hair definitely needed a touch up! Luckily, my hair dresser is amazing at what she does so my hair grew out pretty well over the last year! I get balayage which is basically where a hair dresser hand paints your hair to make it look like a gradual color! I don't know exactly what toner and dye she uses (I think she said it was Ash), but if you want me to get specific details comment below and I can call her and get the answers! By the way, I want to give her a shout out for anyone in the Kansas City area who is looking to get their hair done because I recommend her to EVERYONE! She is so sweet and amazing at what she does! Her name is Courtney Finch and she works at Par Exsalonce (the Oak Park Mall location). They do a referral program so you get $20 off if you say I sent you! She knows about my blog so don't worry about feeling weird getting a referral from someone over the internet haha!
Here is a better close up picture of my hair that Courtney took right after she did it! She curled my hair with a straighter (which I am determined to master because it turned out so cool).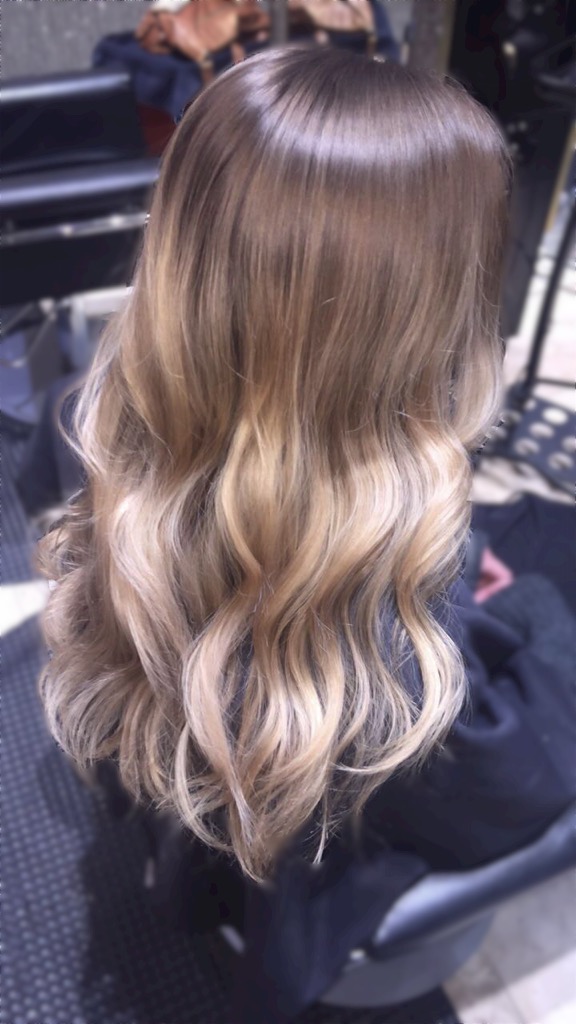 Also, I know I've already worn this sweater on my blog and put it on my instgram quite a few times – but I LOVE it so I wanted to share it again haha! It comes in four colors and I bought it in a small,  I love the amount of slouch it gives.
Okay now time to talk products! The products pictured above are all the products I use for my hair! I really need to get a new container of deep conditioner (I ran out awhile ago and haven't re-purchased), but if you are interested I really like the Moroccan Oil Intense Hydrating Mask! It smells so good and makes my hair so soft. I would usually use it once or twice a week (so basically every time I wash my hair because I'm so bad about washing it haha). Okay, now onto the products mentioned above.
1. Aveda Damage Remedy Shampoo & Conditioner. I just got these from Courtney the other day. I love Aveda products so I wanted to try their shampoo and conditioner, and this stuff is AMAZING. It smells so good and the smell lingers on your hair after you wash it (which is the best). It's also good for dry or damaged hair because it leaves it super soft, but it doesn't coat your hair. Courtney was explaining to me that drug store shampoos and conditioner coat your hair with a "wax" which is why it looks soft and shiny, but really it's stripping your hair and not making it as healthy as it could be. I usually go back in forth between nice products and drug store products as I run out, but people who only use drug store I recommend throwing in some professional product every once in awhile!
2. Aveda Brilliant Damage Control Leave in Spray. After my shower I always spray this damage remedy spray in my hair. I'm on my third bottle and I love it! It's a heat protectant so if you blow dry your hair this will protect it from damage. I also put it in on dry hair right before I straighten or curl it!
3. It's a 10 Miracle Leave In Plus Keratin. I always use some kind of moisturizing product whether it's Moroccan Oil, Chi Silk Infusion, or this! I like this one, but I think I am going to switch back to Moroccan Oil after I run out. They all work great! I just like to switch it up!
4. Chi Shine Infusion. Next I want to talk about this shine spray that I featured in last week's post about what I bring to blog shoots. This is different than the Chi SILK infusion mentioned above because that is an oil you put in your wet hair, where as this is a spray that you put on dry hair that makes it so silky and smooth! I love putting this on to smooth down frizz or to just make my hair look more shiny! I have been using this stuff since middle school and it's never left my beauty routine!
5. Batiste Dry Shampoo. I have struggled with finding the perfect dry shampoo for a long time, mostly because of the smell. I don;'t know why, but I am not a fan of a lot of the smells that dry shampoos have. When I got to college I started needing dry shampoo way more often because I was washing my hair less. That's when I discovered the holy grail that is Batiste dry shampoo! There are so many good things to say about this, one being that it works well. It also smells good and the best part is it's sold at my Target so it's easy to pick up more when I run out (and not too expensive)!
6. Aveda Thermal Dry conditioner. Last, but not least, is another product I picked up from Courtney the other day. So you know when you use dry shampoo and your hair just looks kind of "blah"? This stuff is "dry conditioner" (it isn't actually dry like dry shampoo) and it bring more softness, shine, and life into second or third day hair! All you do is spray it on the ends of your hair after you put your dry shampoo in. Then it will look like fresh washed hair! I couldn't find this online (it may be a salon exclusive or maybe it's just new) so you'll have to search for a local Aveda salon.
I hope you all enjoyed this little hair routine post! If you want to know How I Curl My Hair or more about My Clip in Hair Extensions check out those two posts!
xoxo,
Lauren Emily in
Copyright © 2017 dailydoseofcharm.com