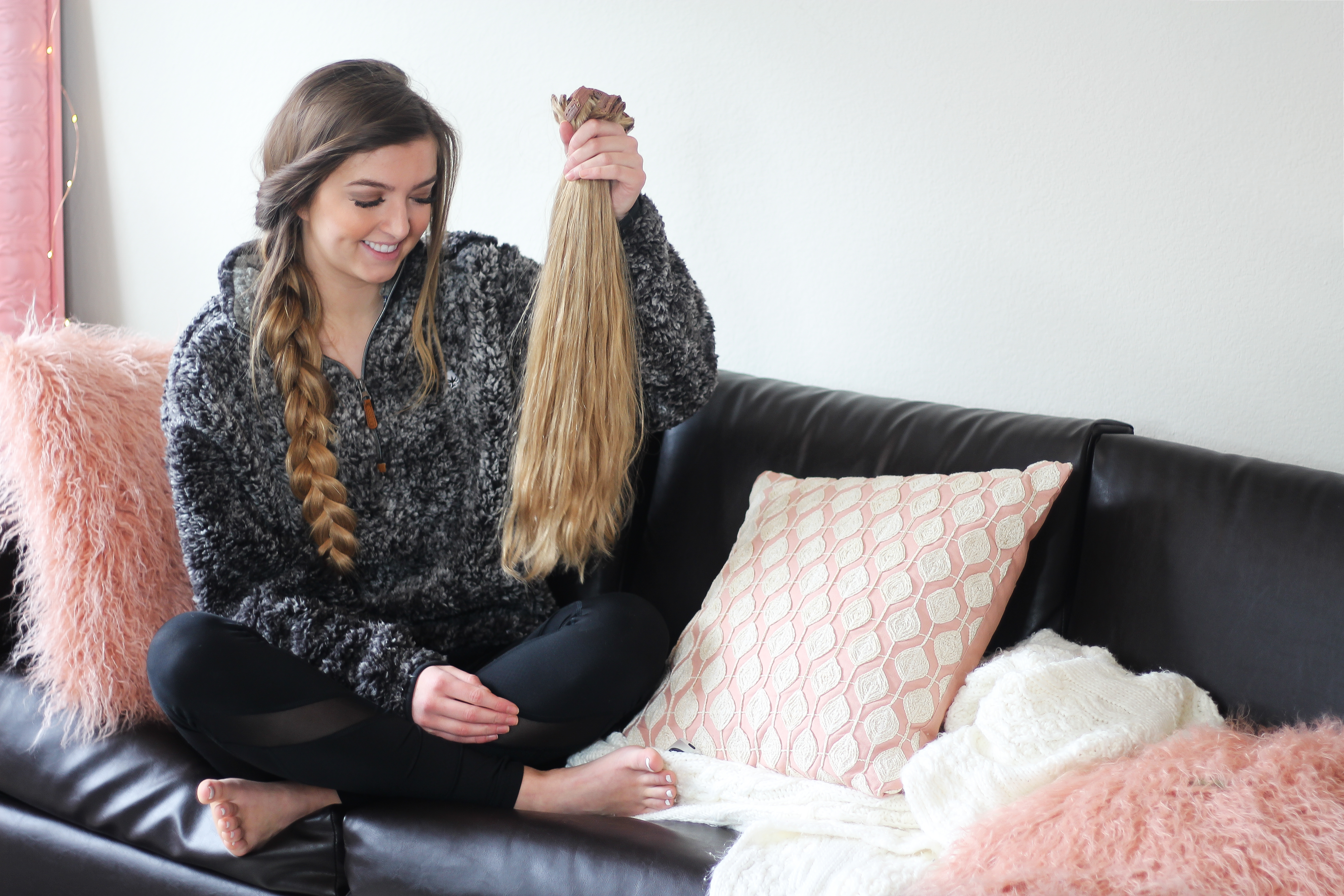 Clip In Hair Extensions Q&A | VIDEO
I have been wearing hair extensions since I was in eighth grade, and believe me I have learned a lot in the last year 6 years! I wish I still had pictures to show you all how bad my hair was back them haha! Although, I would probably be too embarrassed to post them. I'm so glad I know how to blend them now! Since I've learned so much I decided to make this little Q&A for everyone who has been curious about my hair!
Thank you to everyone who sent in questions, the two I didn't answer were, "How did you do your braid in Colorado?" and "Can you do a video on how to put extensions in?" I plan on doing a video soon showing you all how I put my extensions in for pony tails, braids, and my hair down. Next week I am posting a Valentine's Day  Hairstyles video that will feature my Colorado braid (I am so excited to post this)!
Side note, this sweatshirt is MY FAVORITE! I recently purchased it and can't get enough. It's by Southern Shirt Co. and it's so comfy! It looks a lot like my True Grit sweatshirt and is just as comfy, but this one comes in more colors. Southern Shirt Co. has been a long-time favorite and I want to get back to buying more of my favorite brands. Let me know what companies you want me to buy from so I can show you how I style their clothing! I plan on doing a post with Lauren James soon that I'm really excited about!
If you guys have anymore questions about my clip in hair extensions or hair in general please leave them below or email me lauren@dailydoseofcharm.com 🙂
xoxo,
Lauren Emily Lindmark
*The Luxy Hair extensions were sent to me last year, but all opinions are my own and I have tried a number of brands over the years to compare these to!
Copyright © 2017 dailydoseofcharm.com