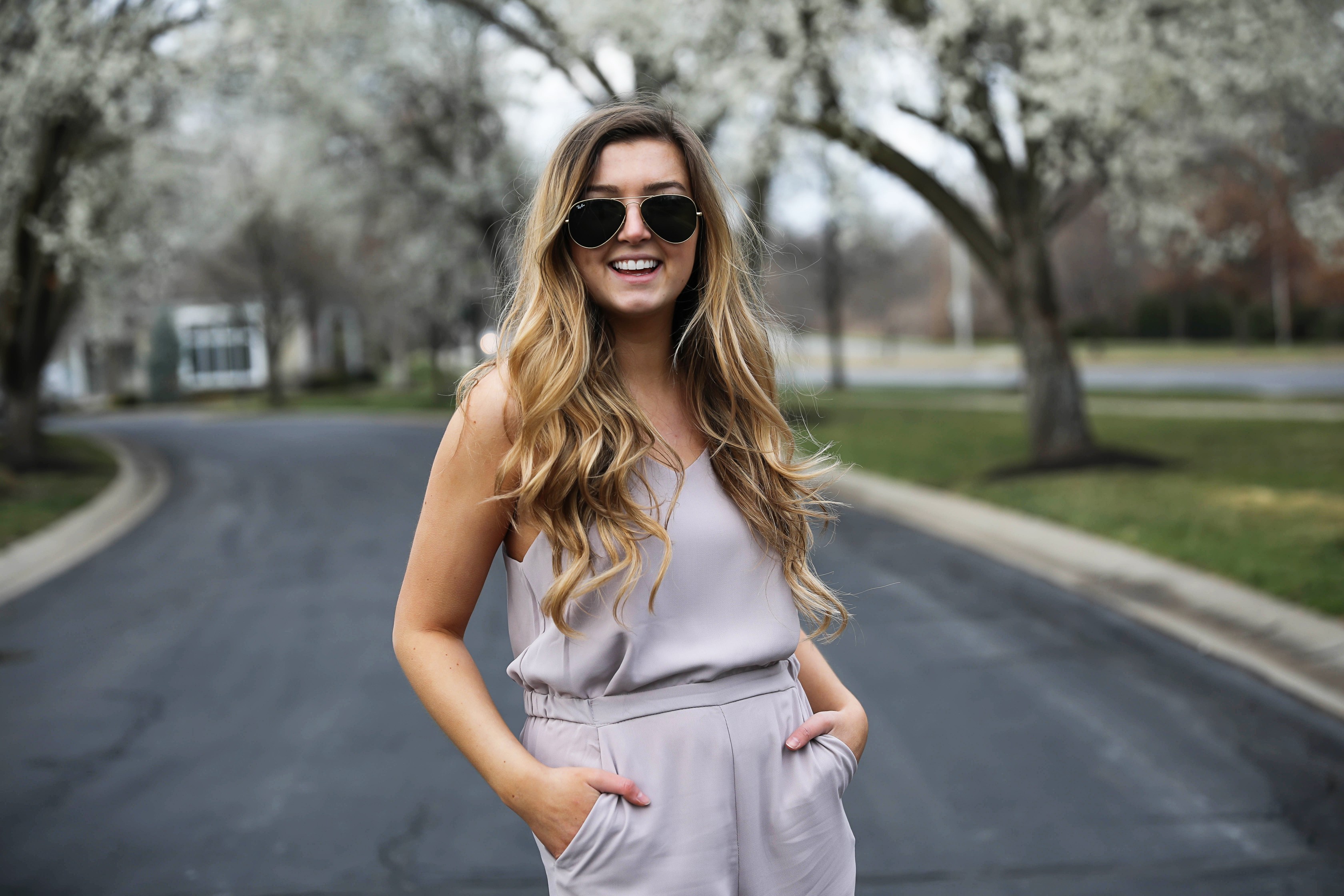 Flowy Spring Jumpsuit | OOTD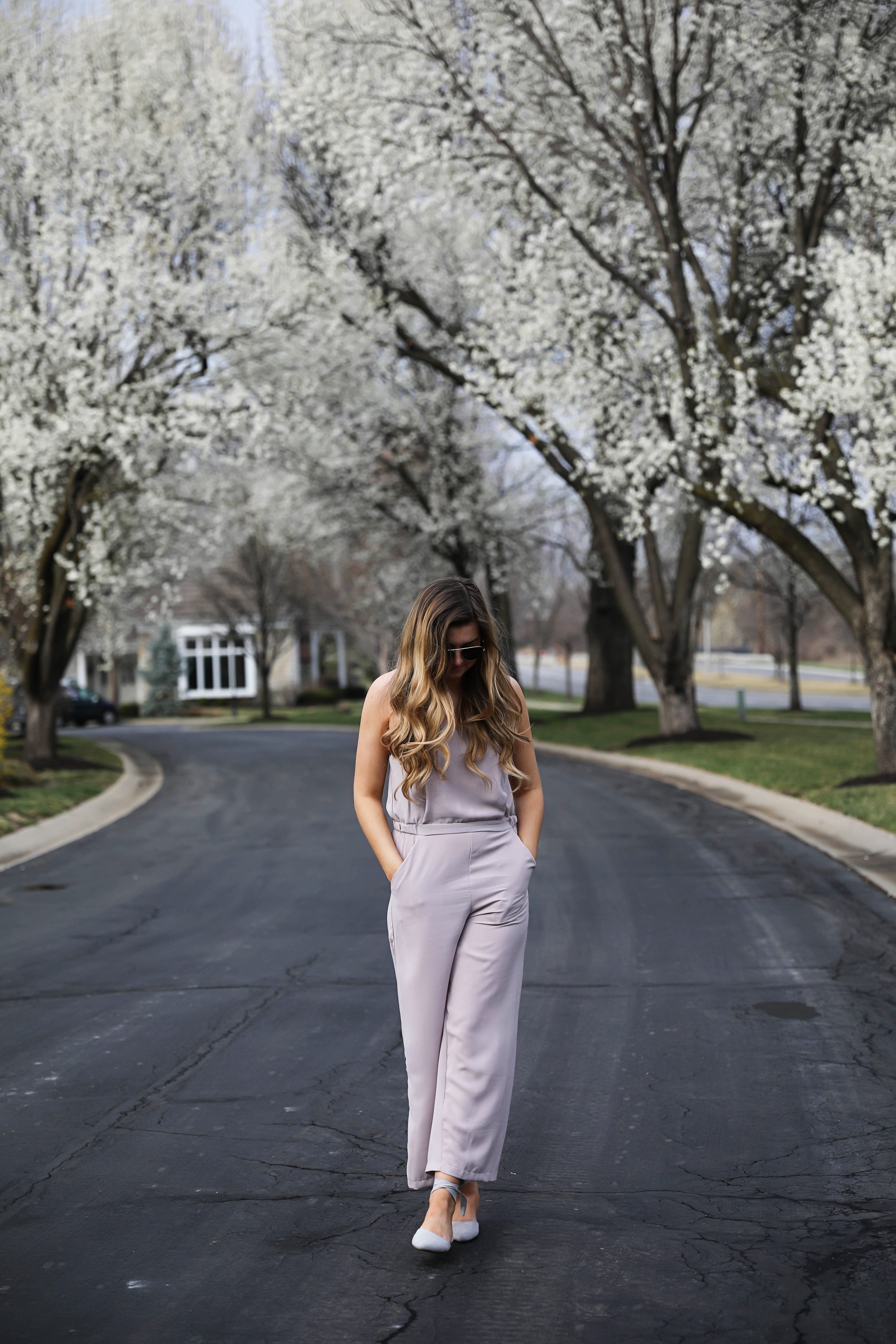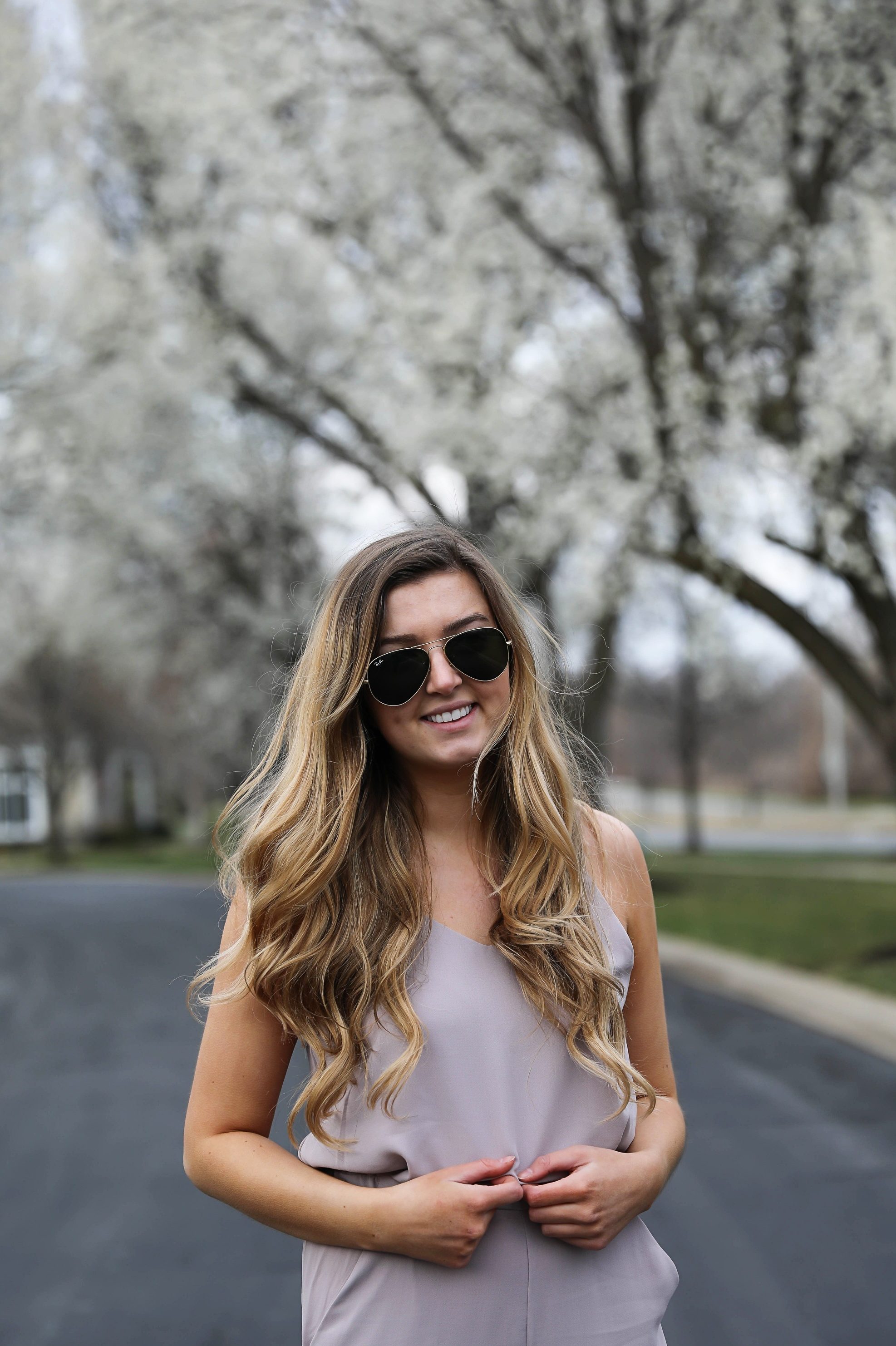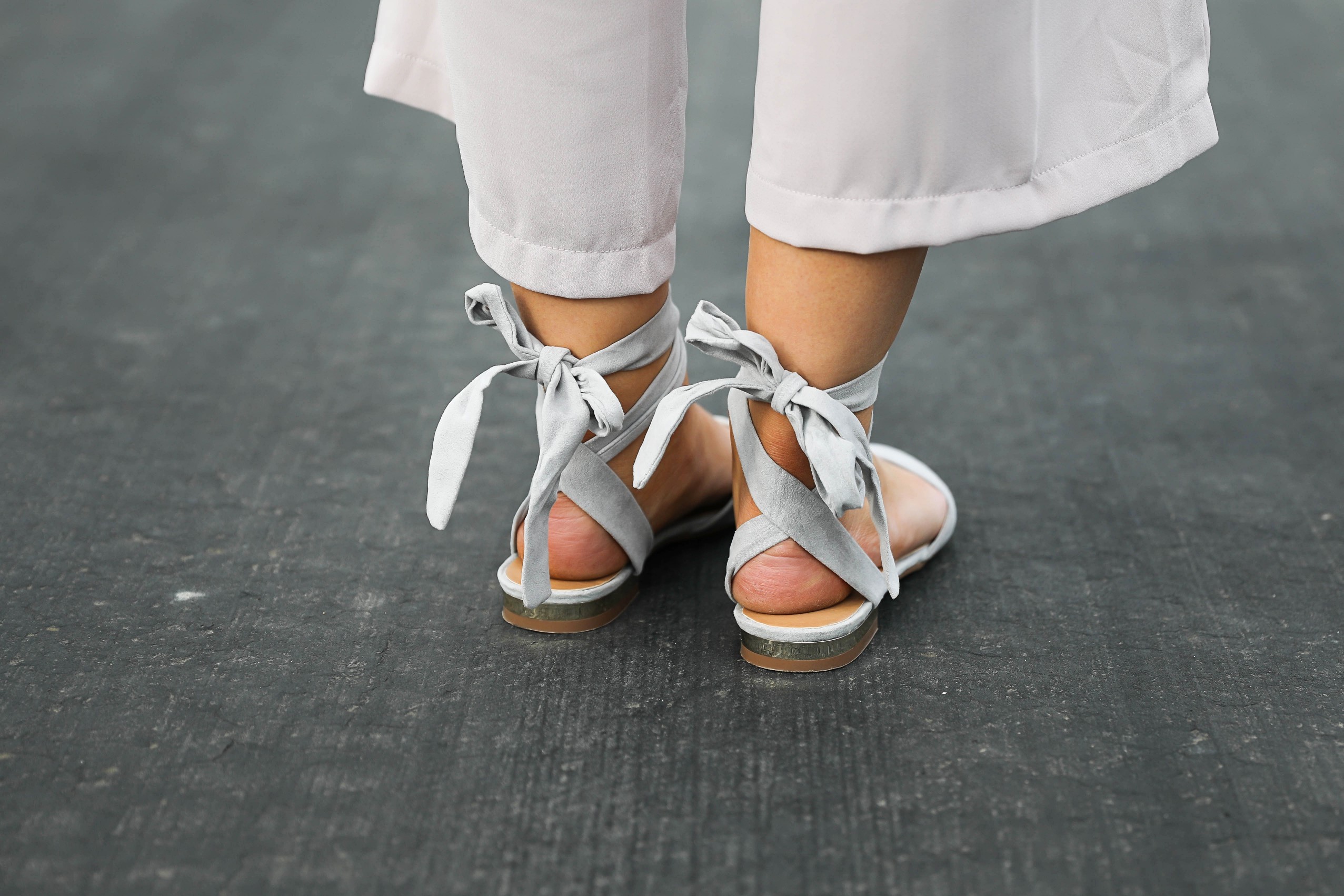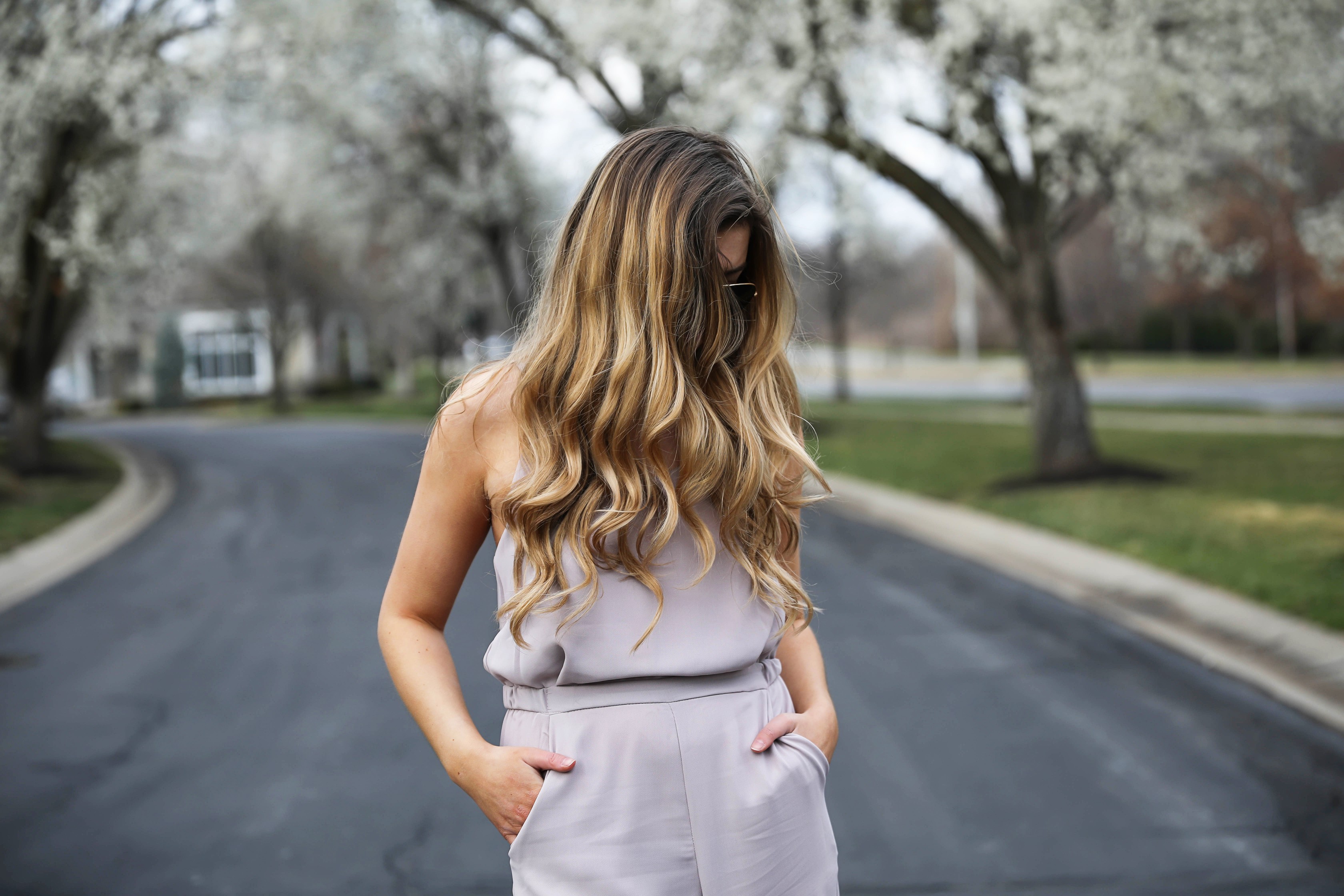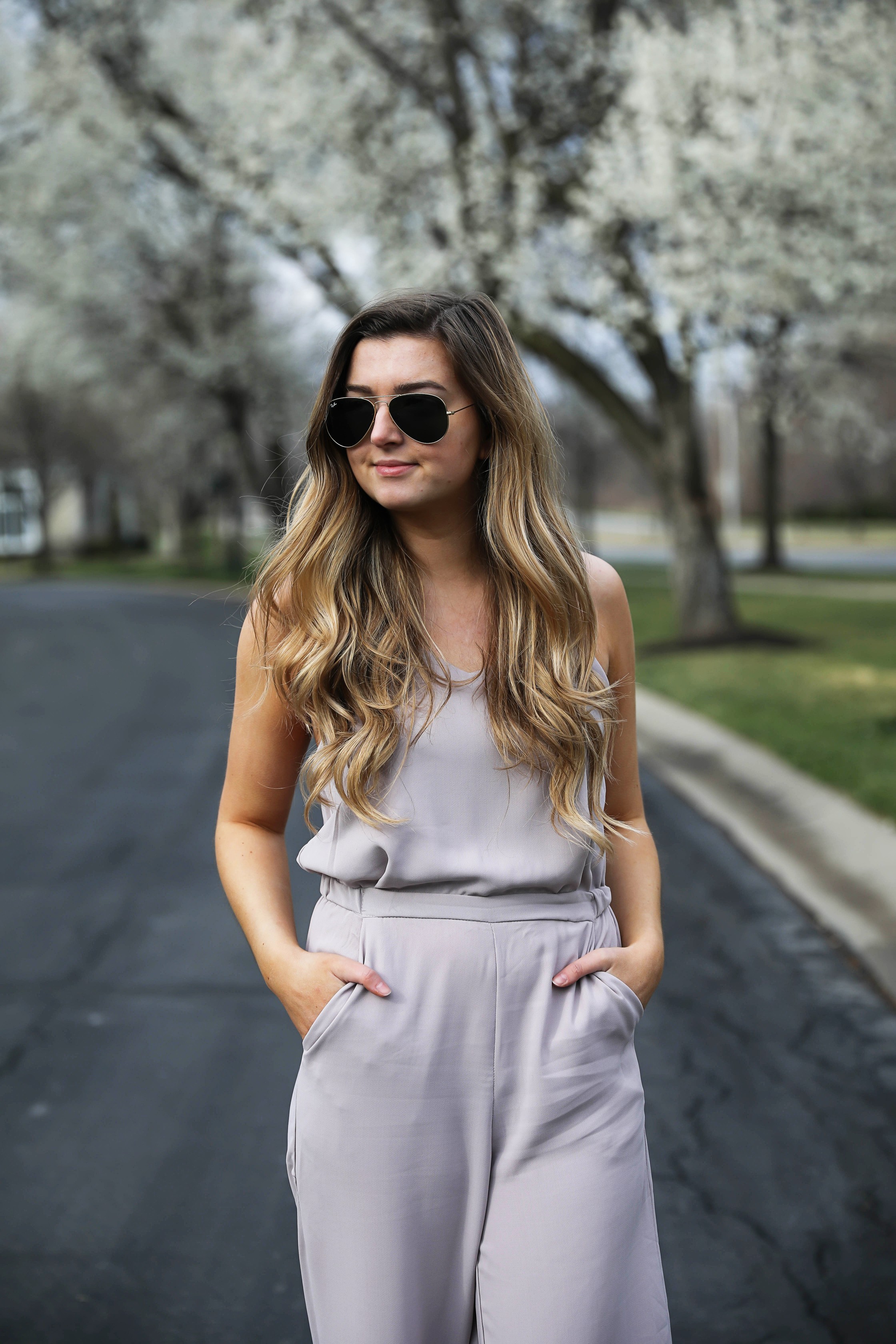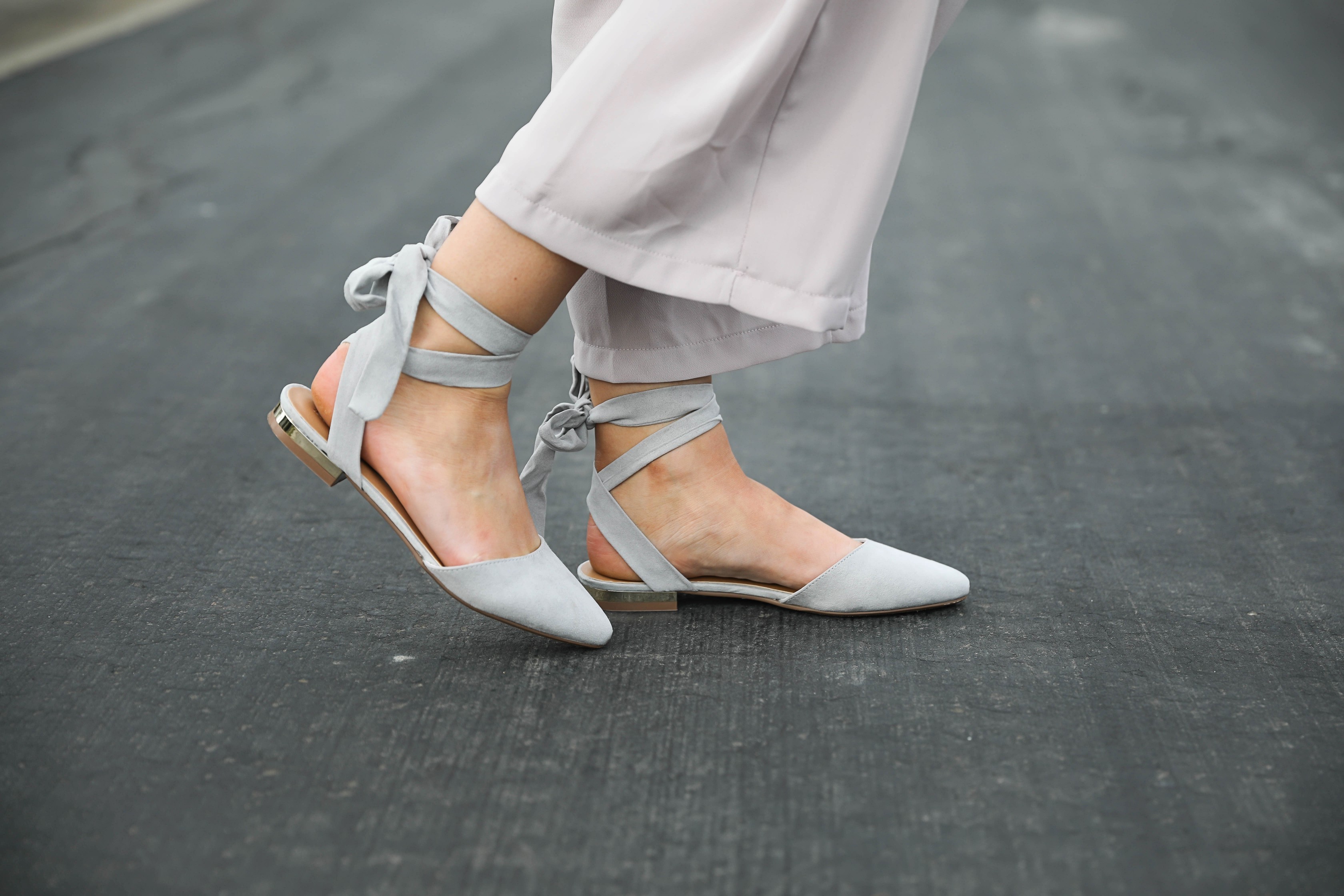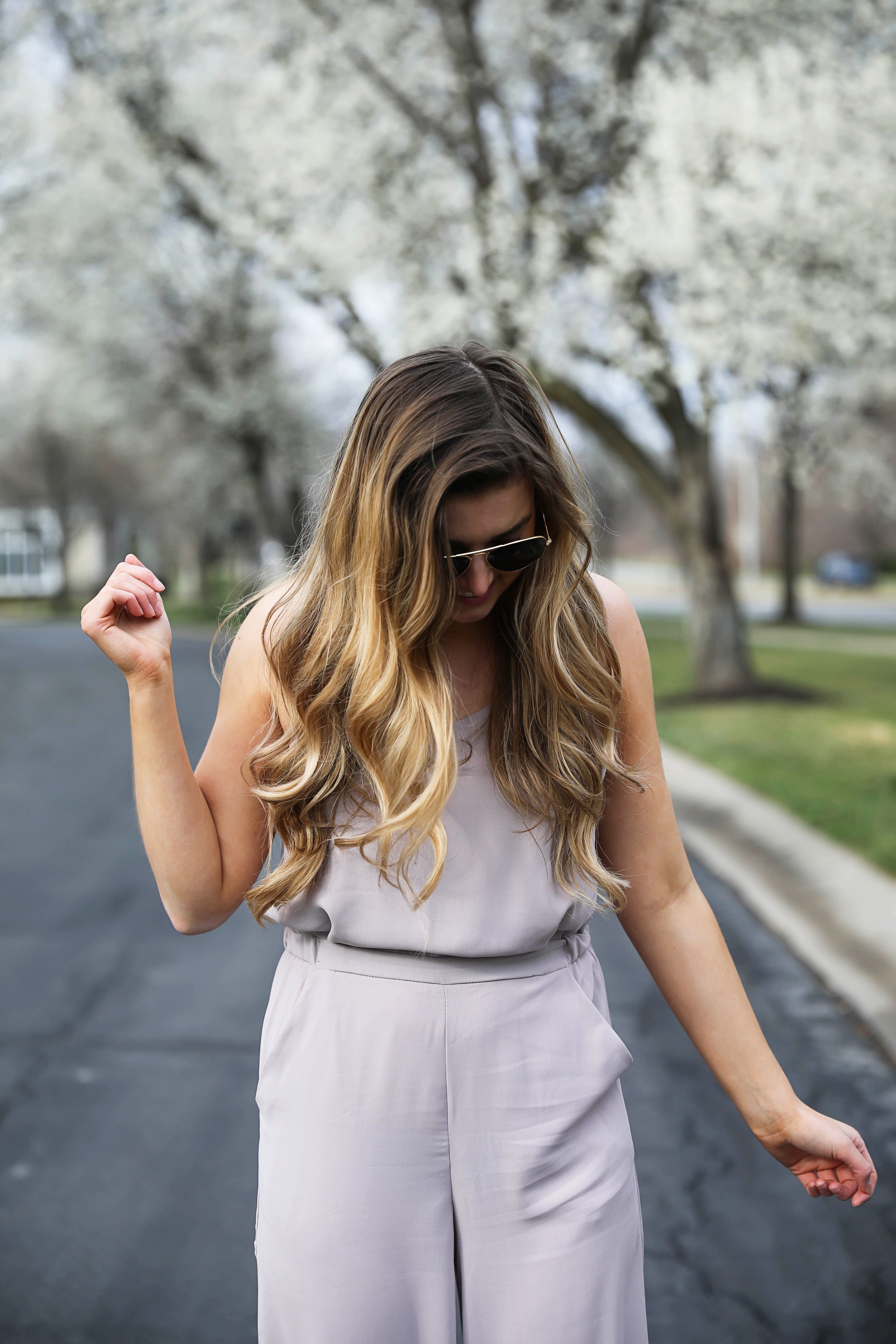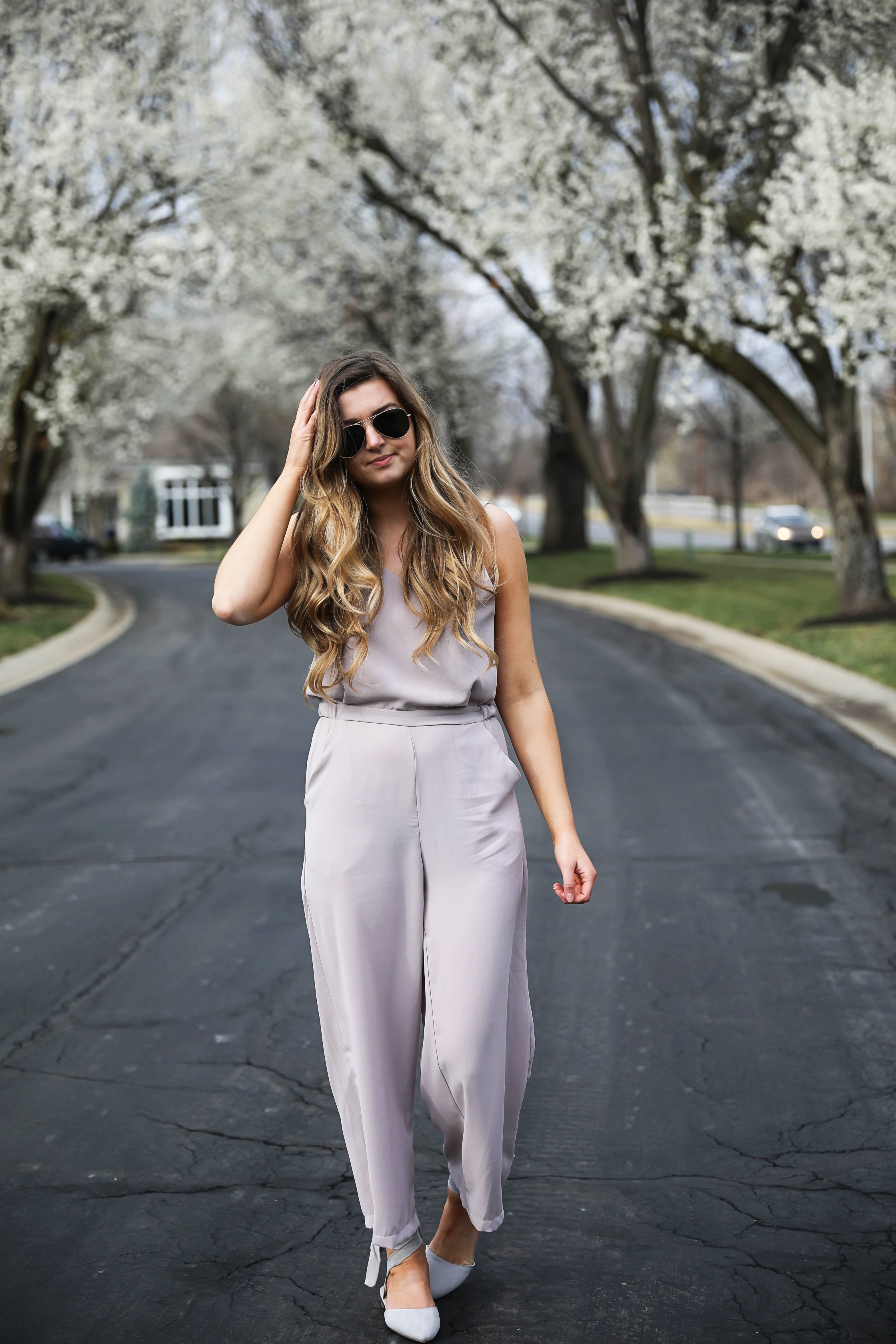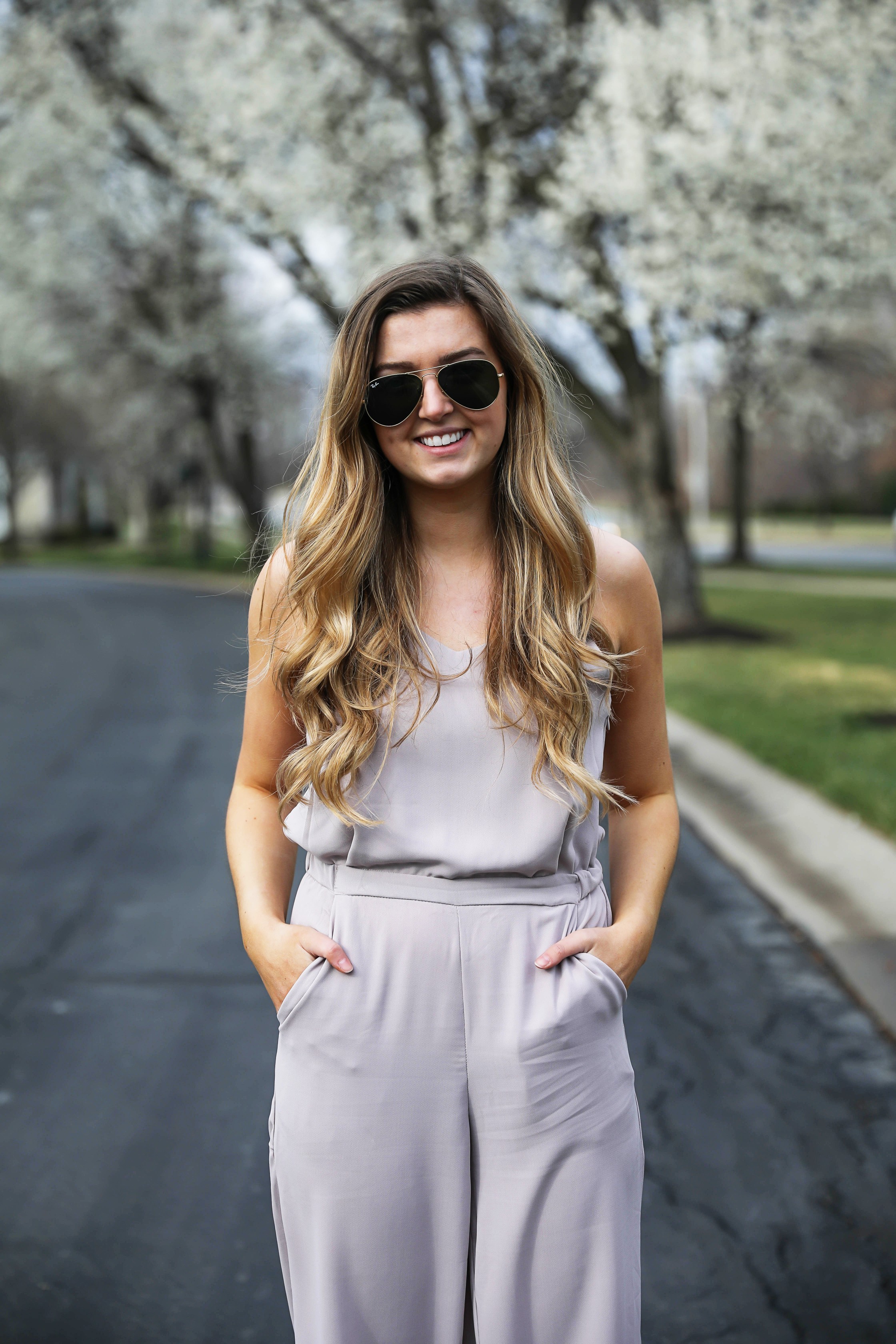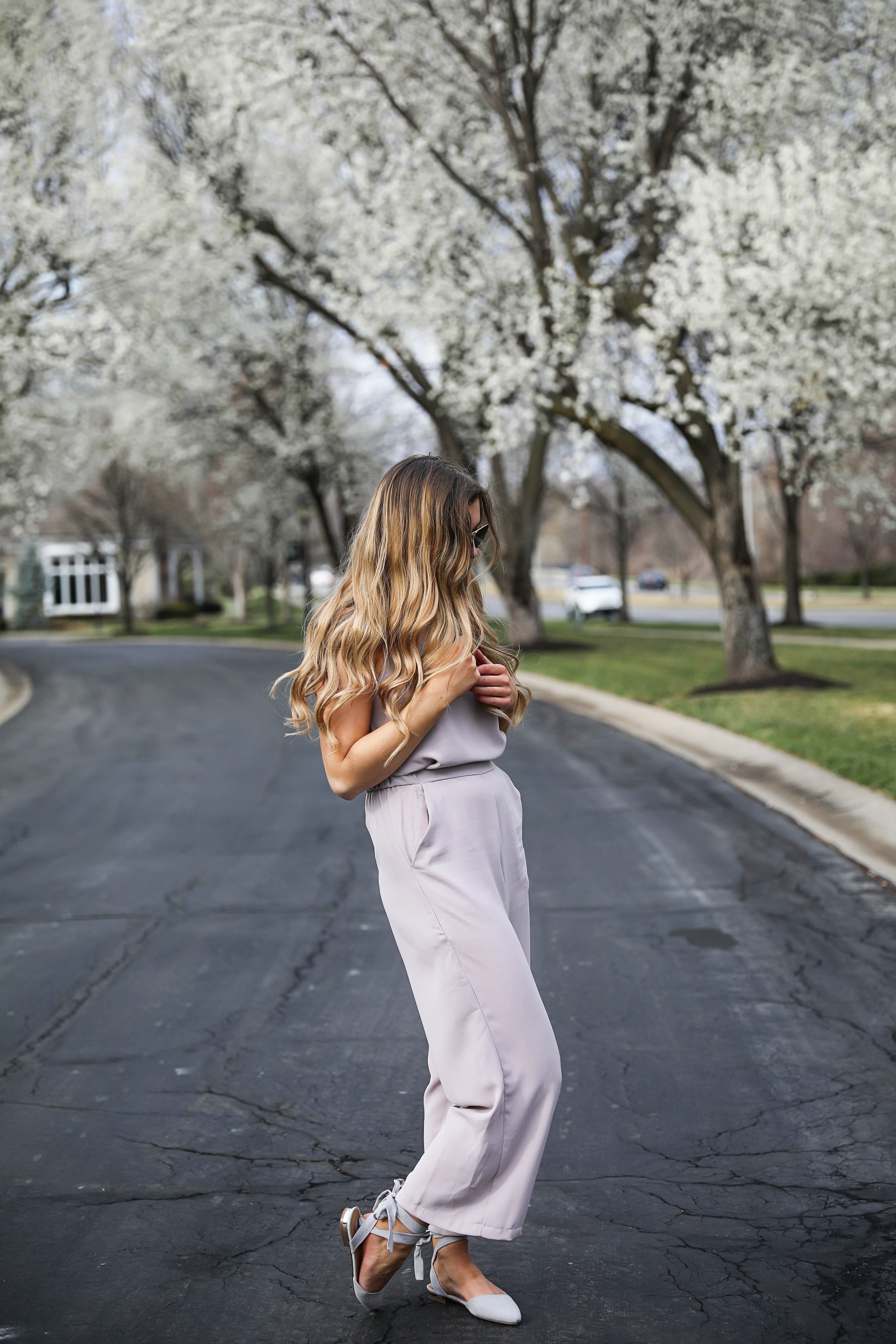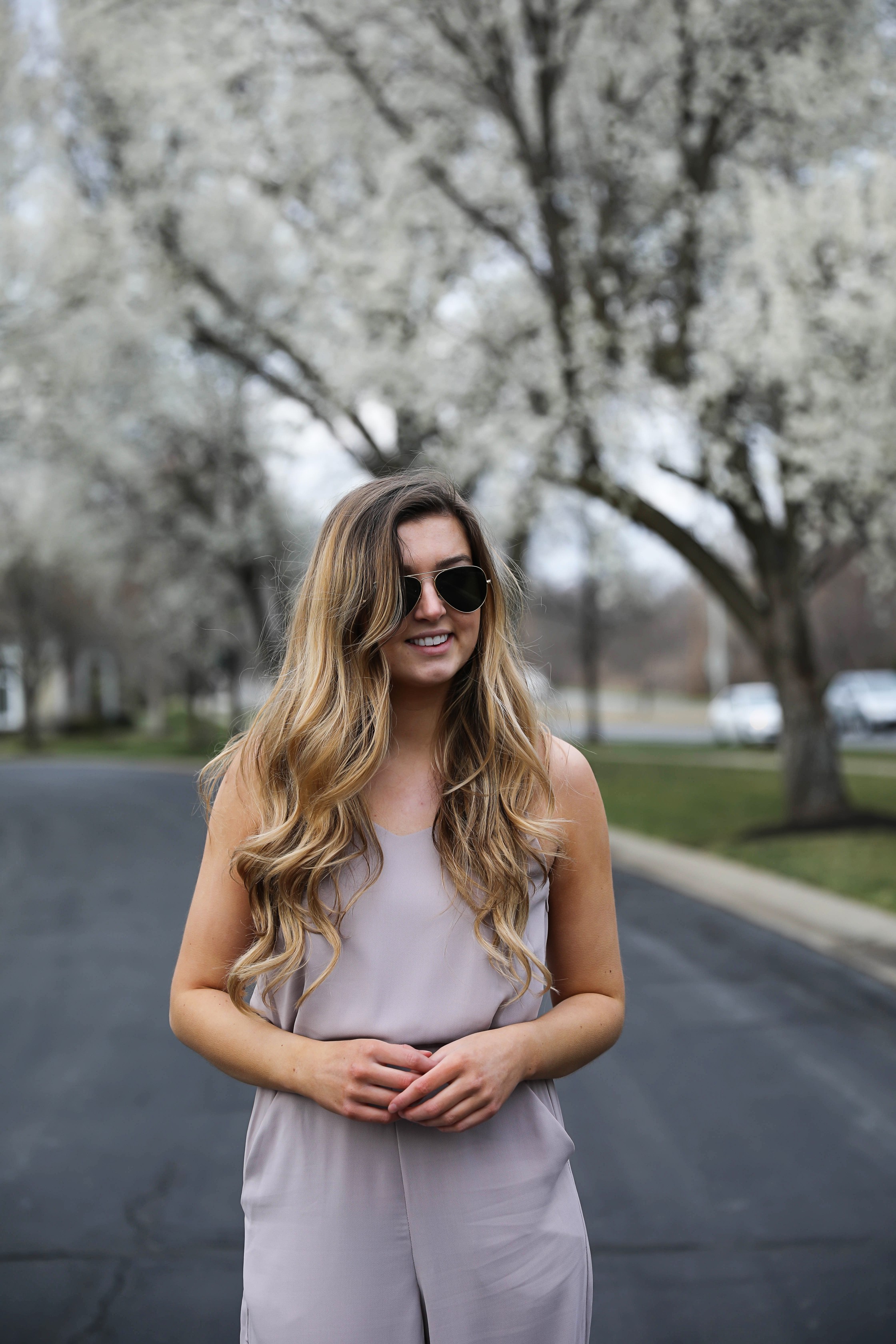 Believe it or not yesterday when I took these photos it had been snowing all morning (check out my Instagram story)! And by snowing, I don't just mean a few flurries. It was really coming down and sticking to the ground! Within a few hours the snow had stopped and melted so I was able to go outside to take these pictures! Sadly it was still freezing, but at least I got the photos done haha!
To be honest, I wasn't sure if I was the biggest fan of this jumpsuit when I saw the first few shots on my camera. I hadn't tried it on before hand (big blogging fail) because I have been so busy. My mom convinced me to shoot it anyways because we knew someone reading would like it, plus I liked the color! However, now that I look at these photos I'm way more of a fan! I think I was thrown off because usually the jumpsuits I wear have really tight pants, so the fact these were so flowy was different. Also, I had steamed this and jumped in the car so fast that it got wrinkled again super quickly so I just didn't feel put together like I would have liked. Overall this is cute and I will wear it again, but I'll link some more cute ones below to also look into!
These shoes I am wearing are my FAVORITE! I bought them awhile ago on Forever 21 and just got around to wearing them, but they are going straight into my suitcase for Europe because they're not only cute, but also comfy! There are also so many ways to tie them, I tied mine by crisscrossing in the back and looping them to the front. I like how they look with the little bow on the back, it also has a gold heel which is so fun! Plus can we talk about this price – $20?! It doesn't get much better! I definitely want to order them in black too!
Yesterday I got to go see my cousin and her husband's new baby for the first time and y'all, he was the cutest baby ever! He's a little over a month now and I'm so mad at myself that I wasn't able to go see him sooner. He was so cute and it'll will be so fun to see him grow up (we haven't had a baby in our extended family in awhile so we are all obsessed), but I also just want him to stay little forever!
More Jumpsuits

xoxo,
Lauren Emily Lindmark
Copyright © 2017 dailydoseofcharm.com