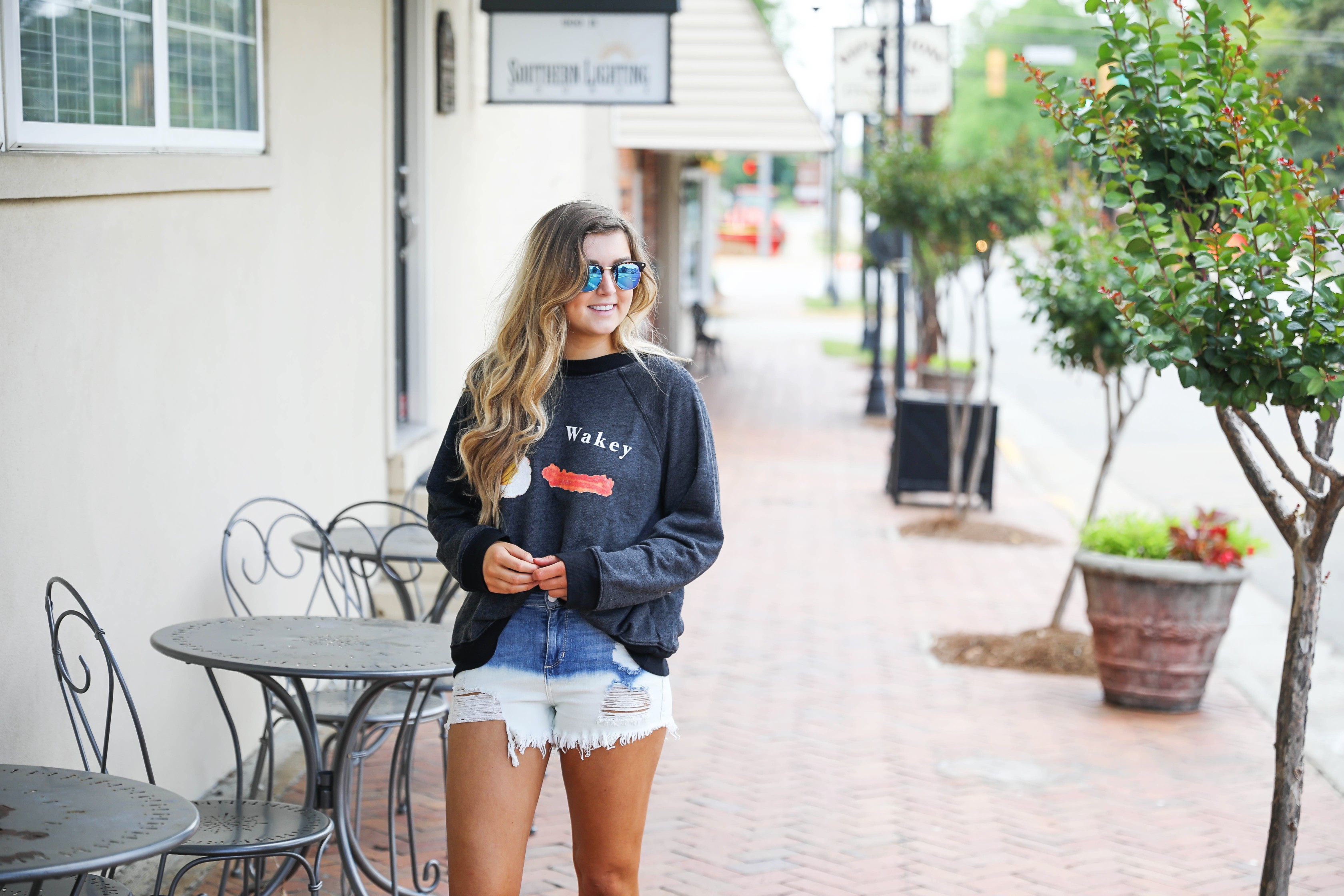 But first, Breakfast | OOTD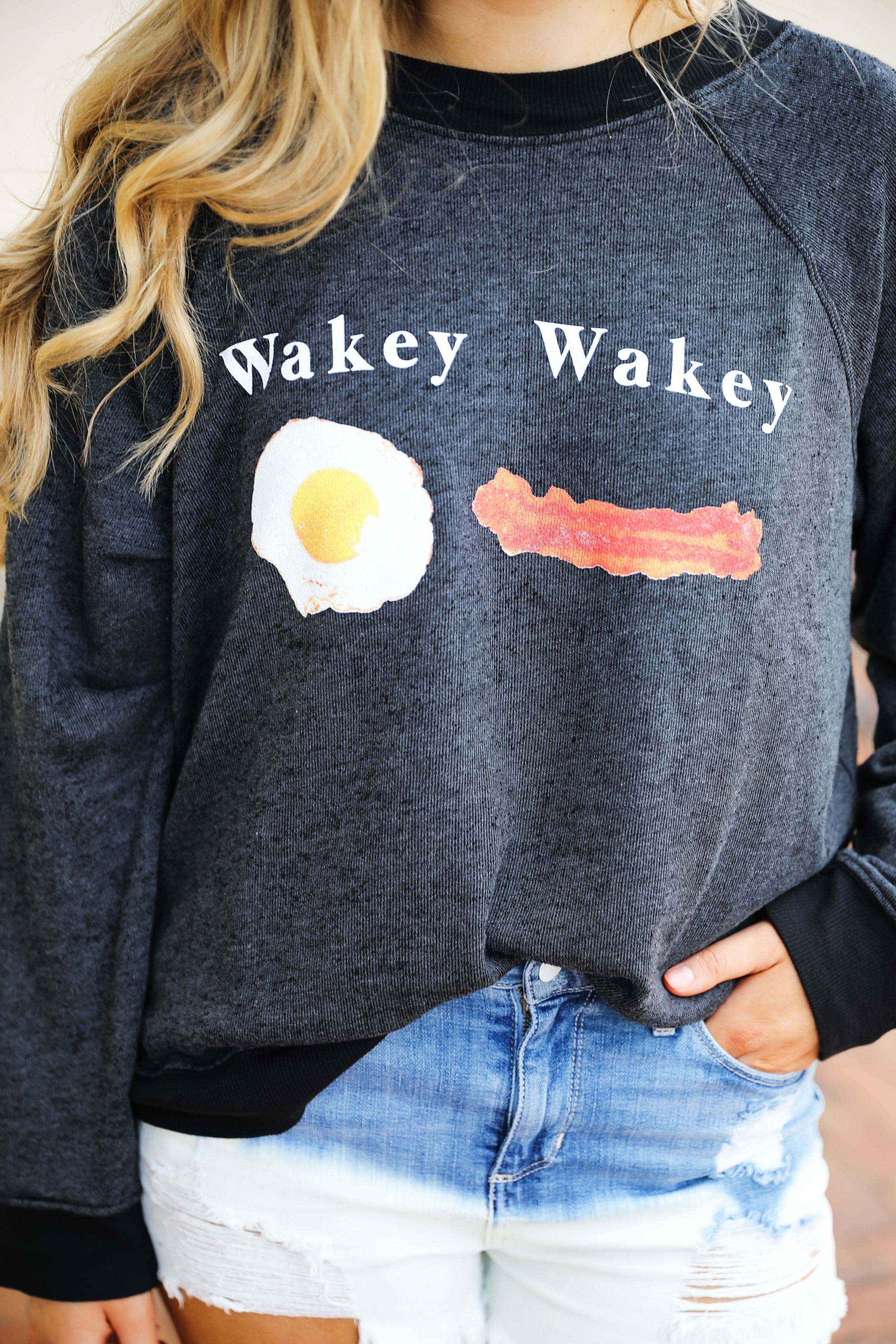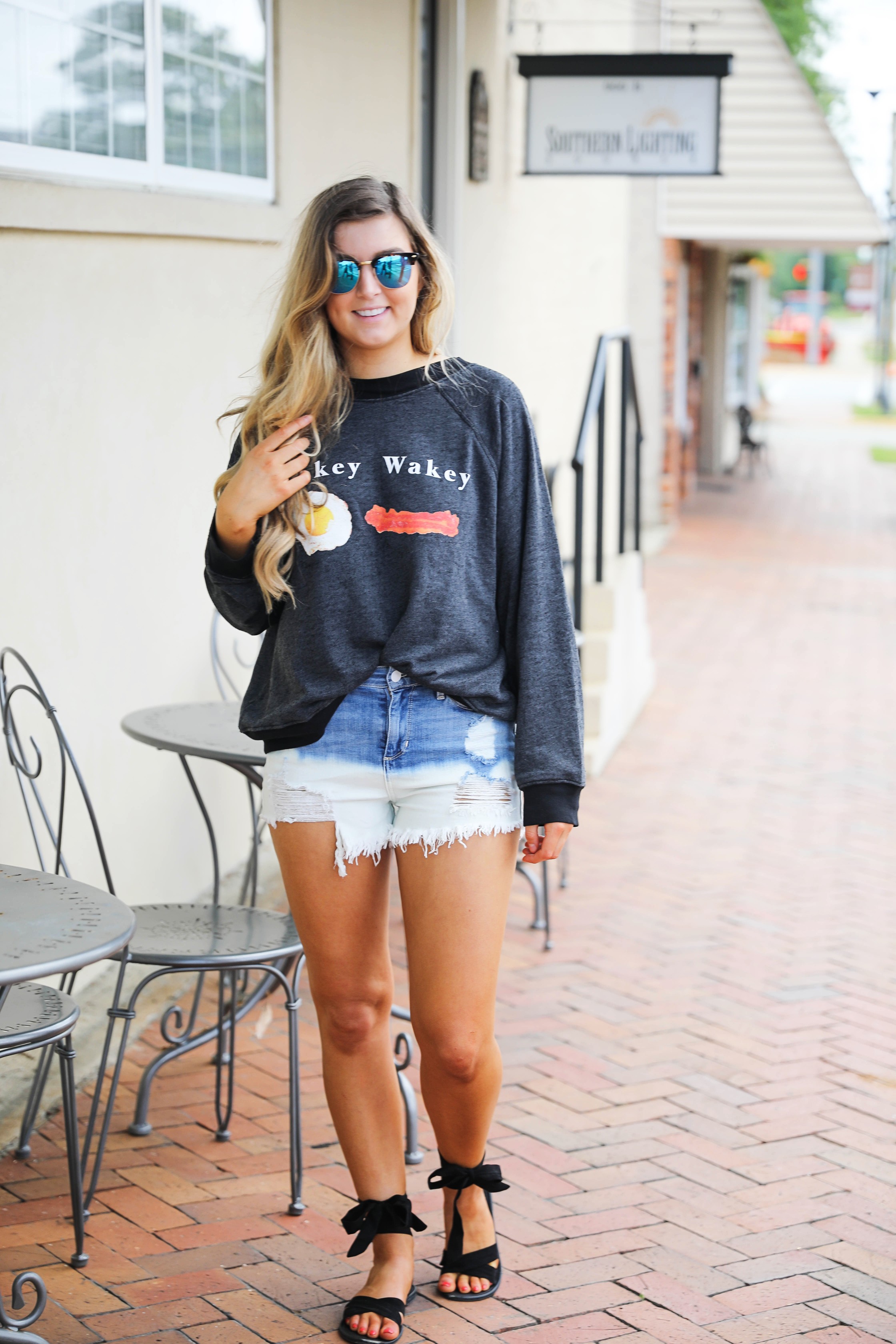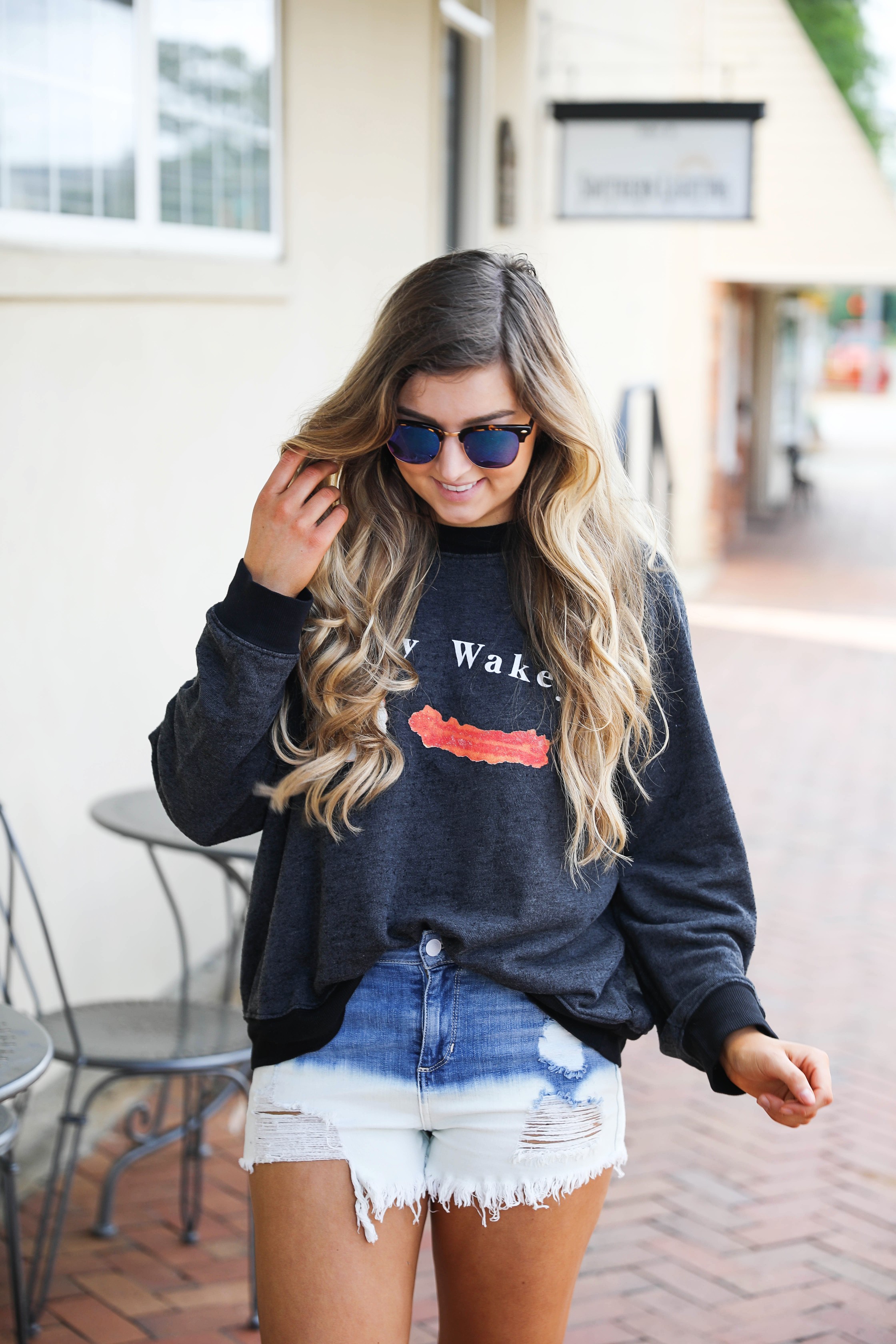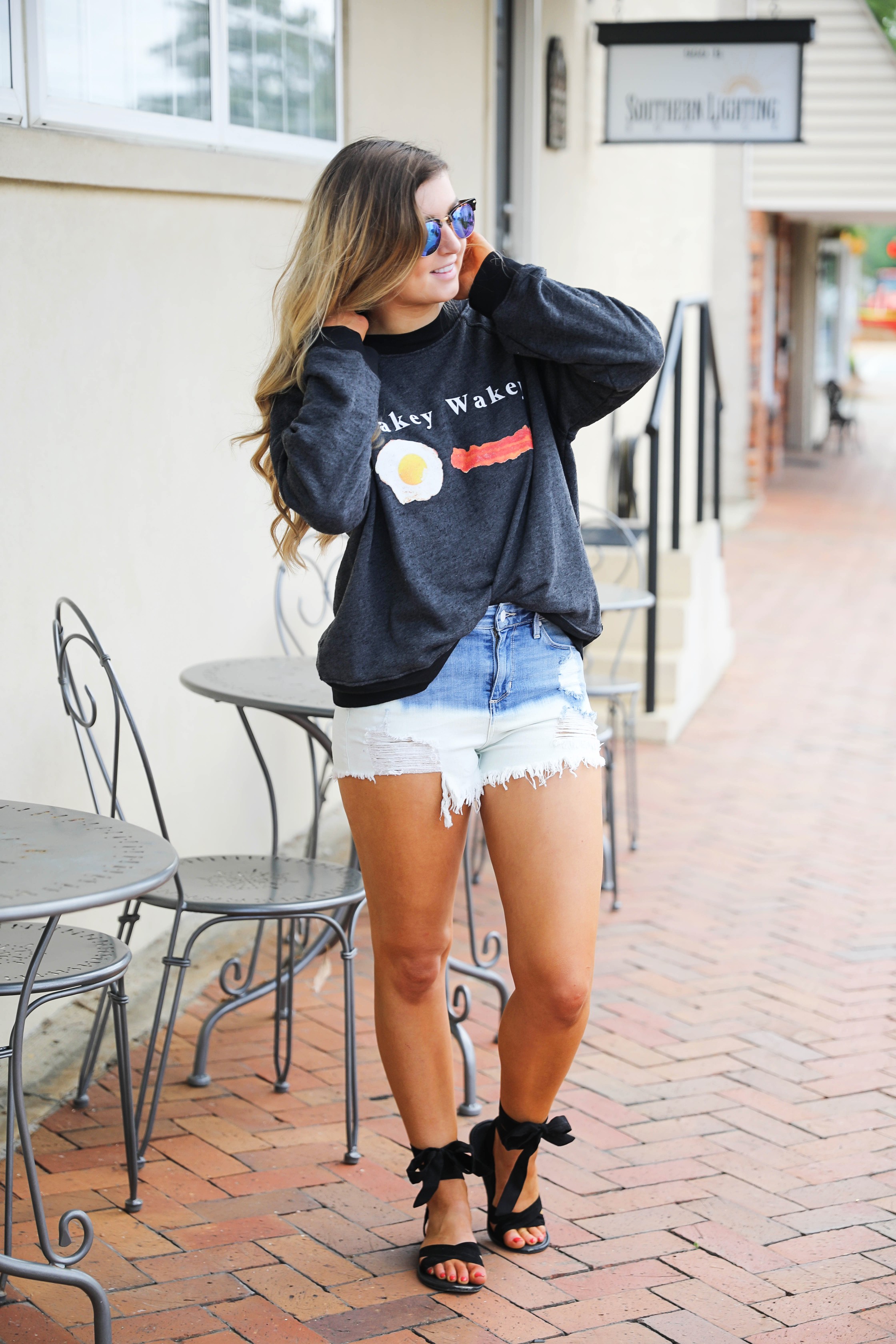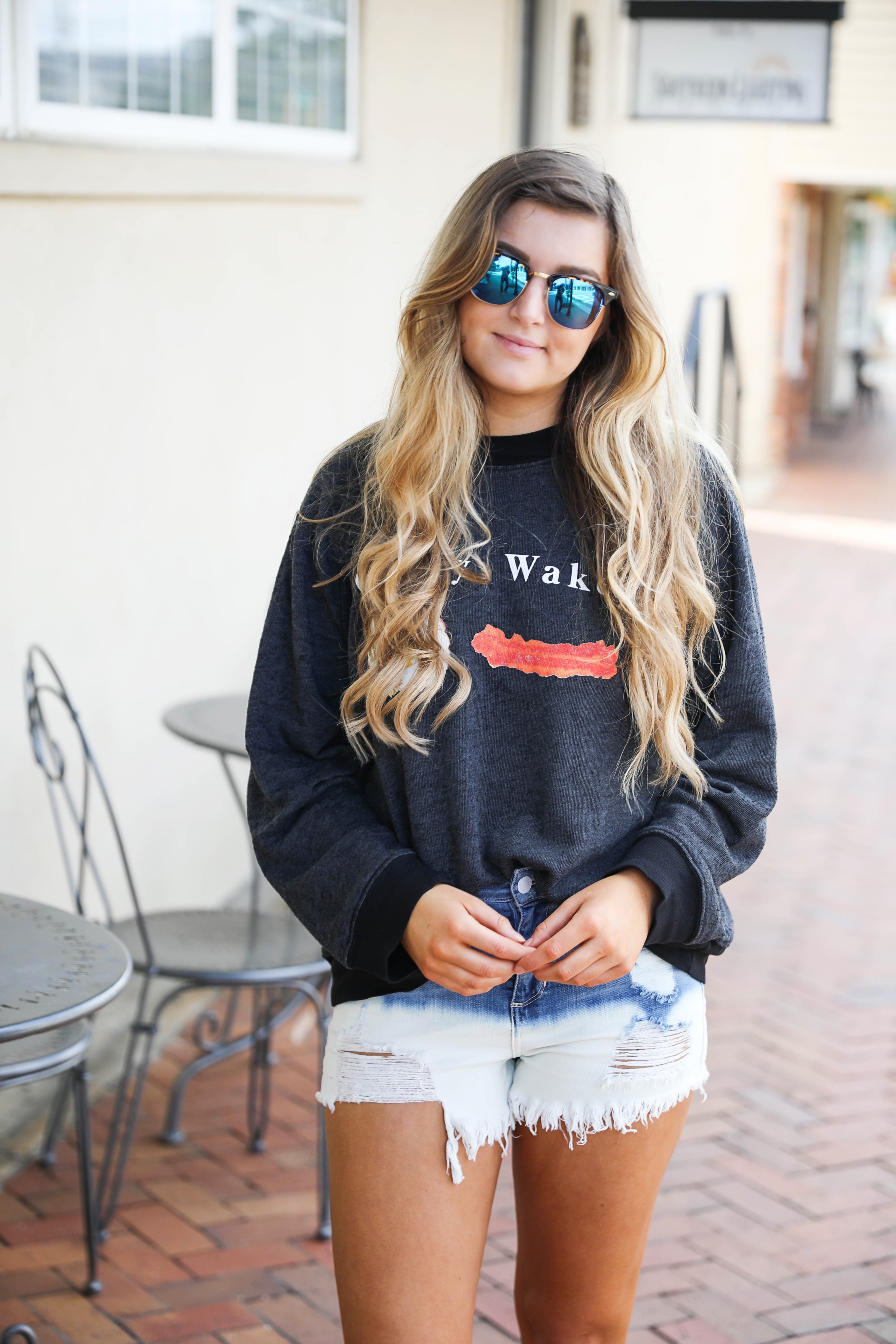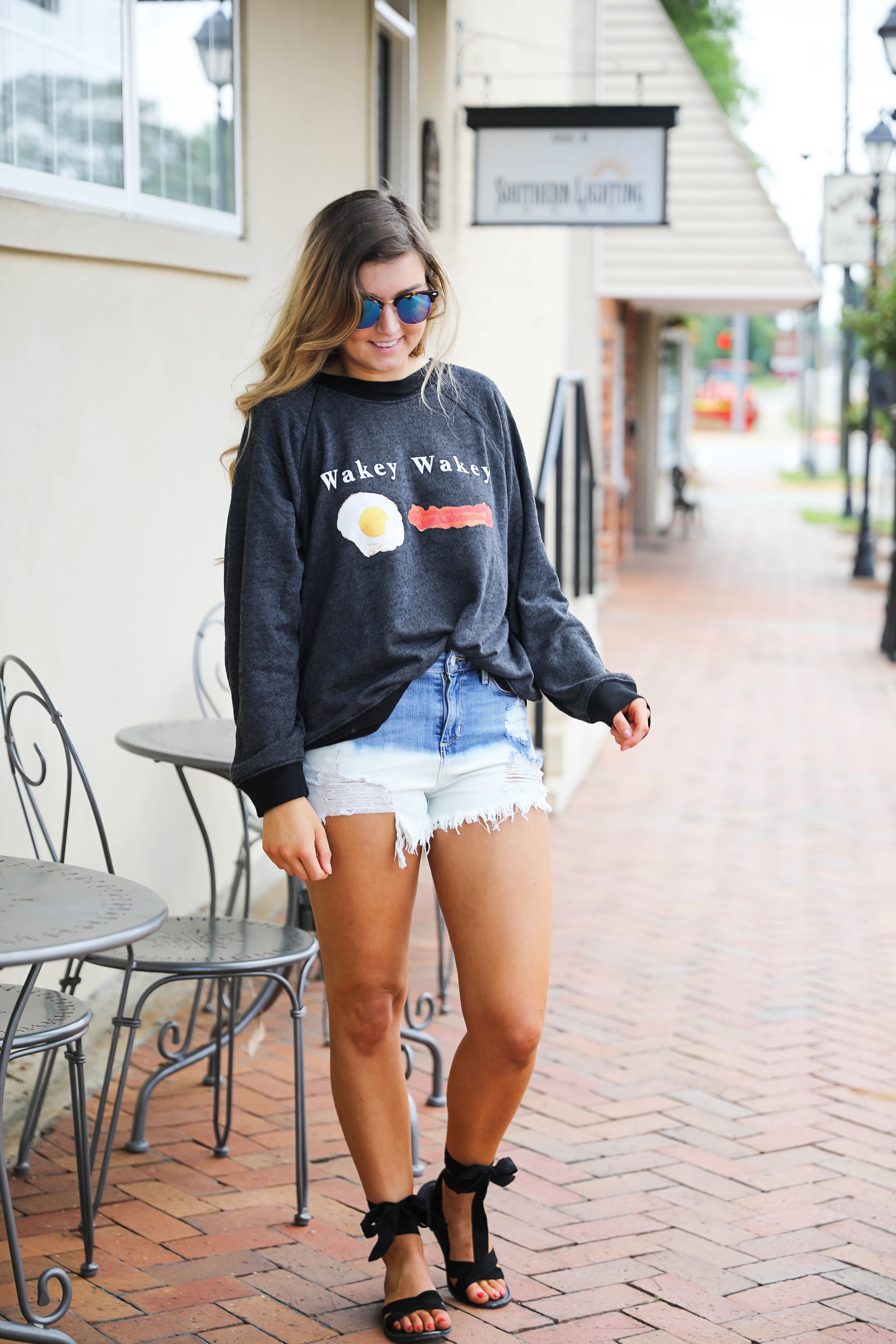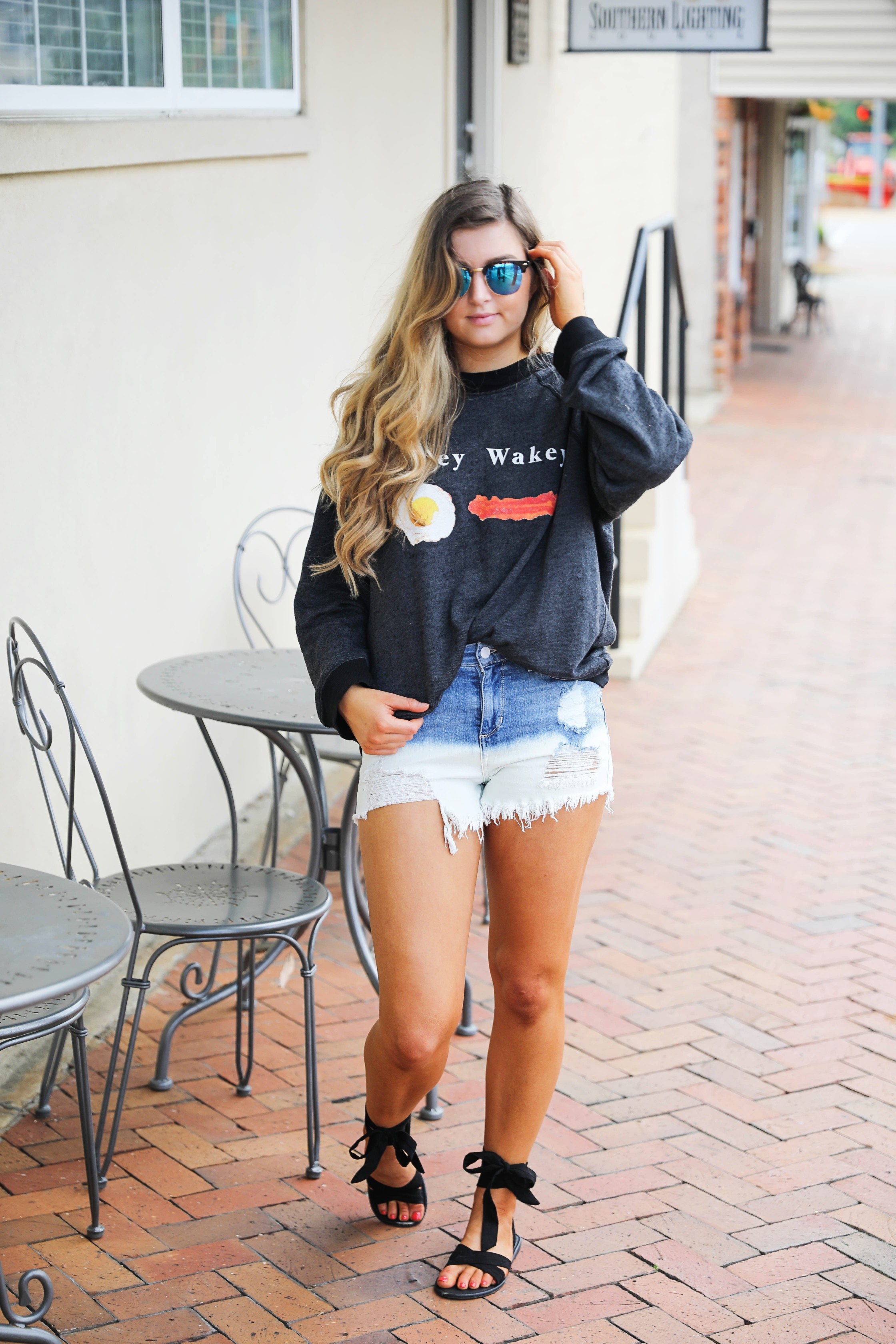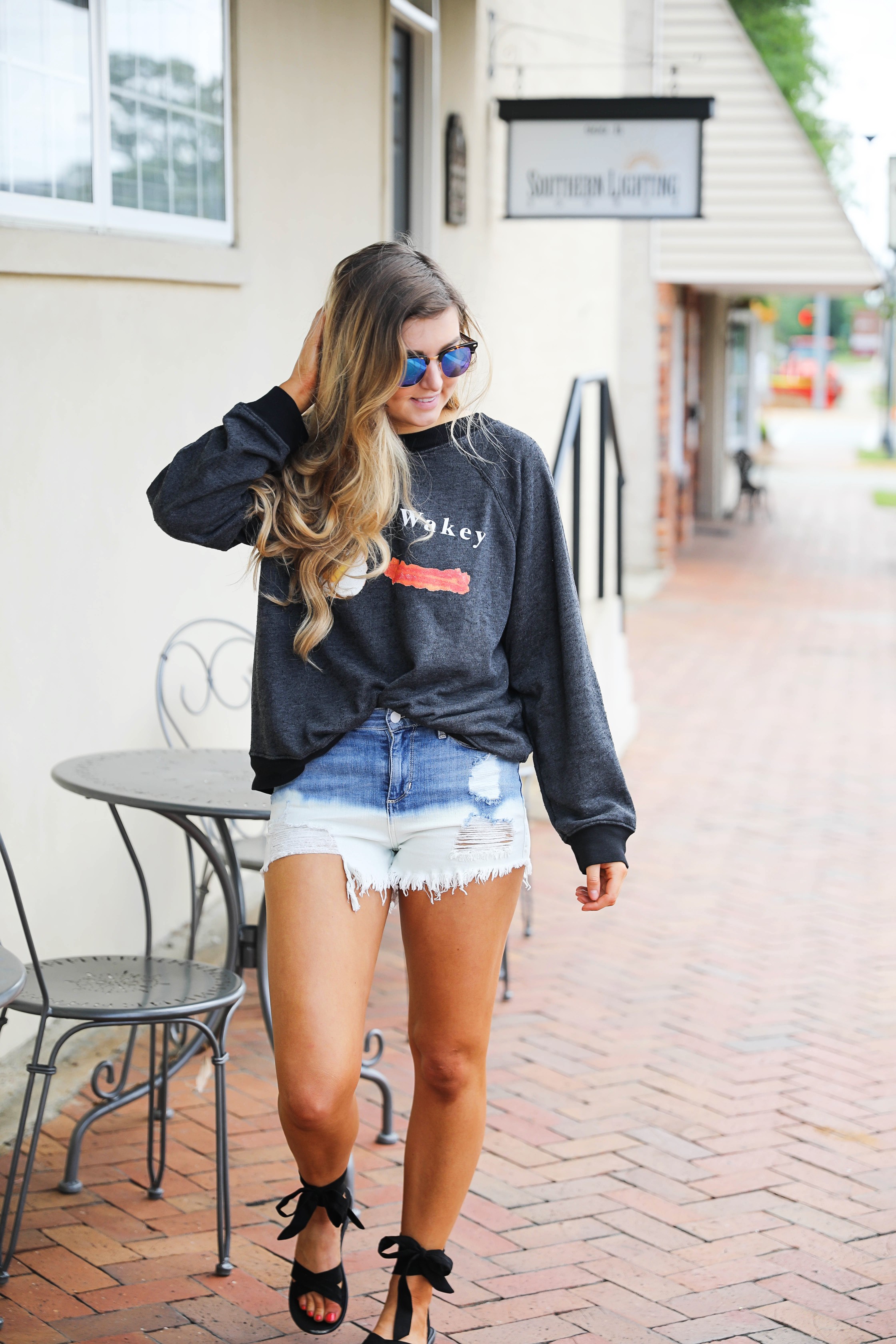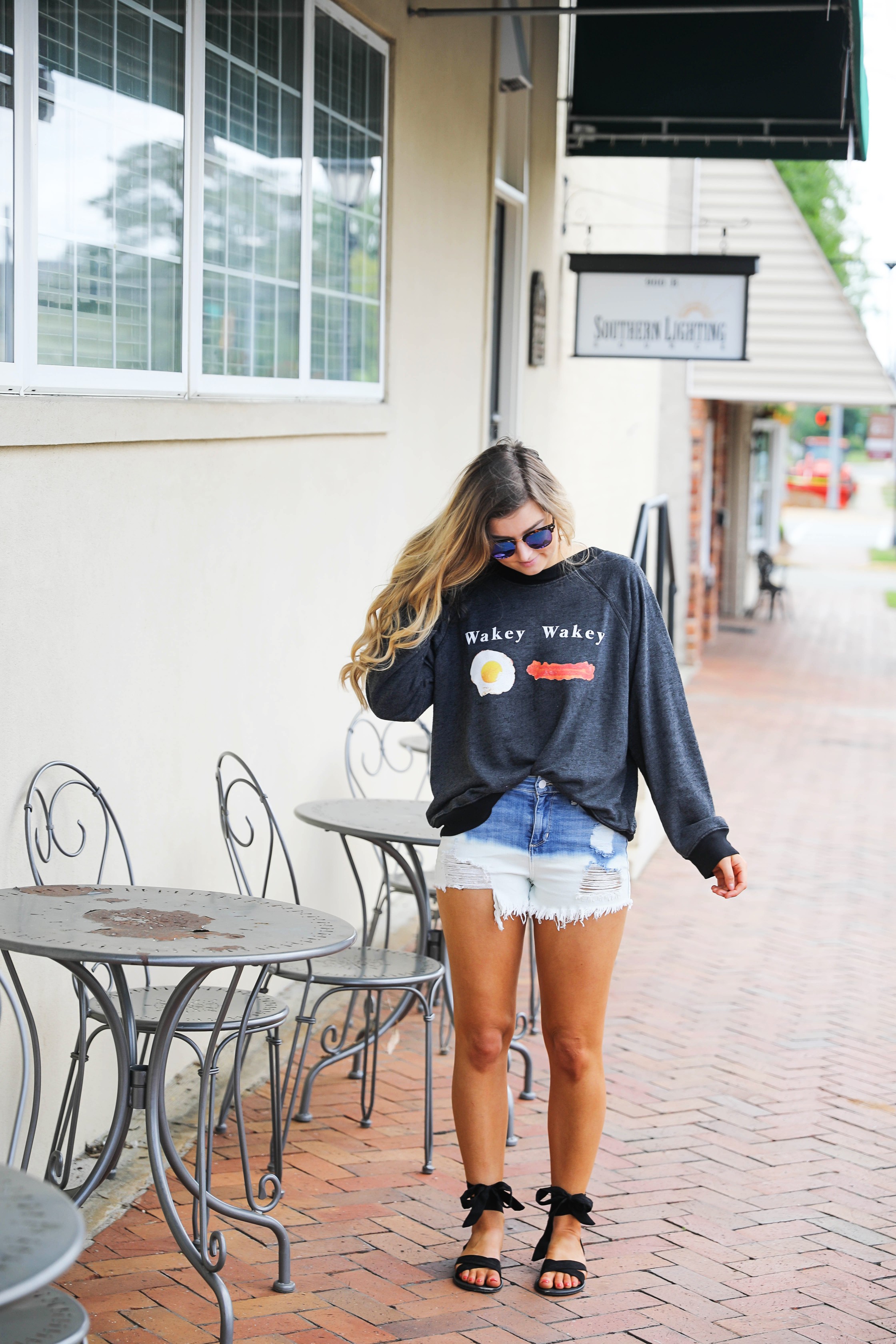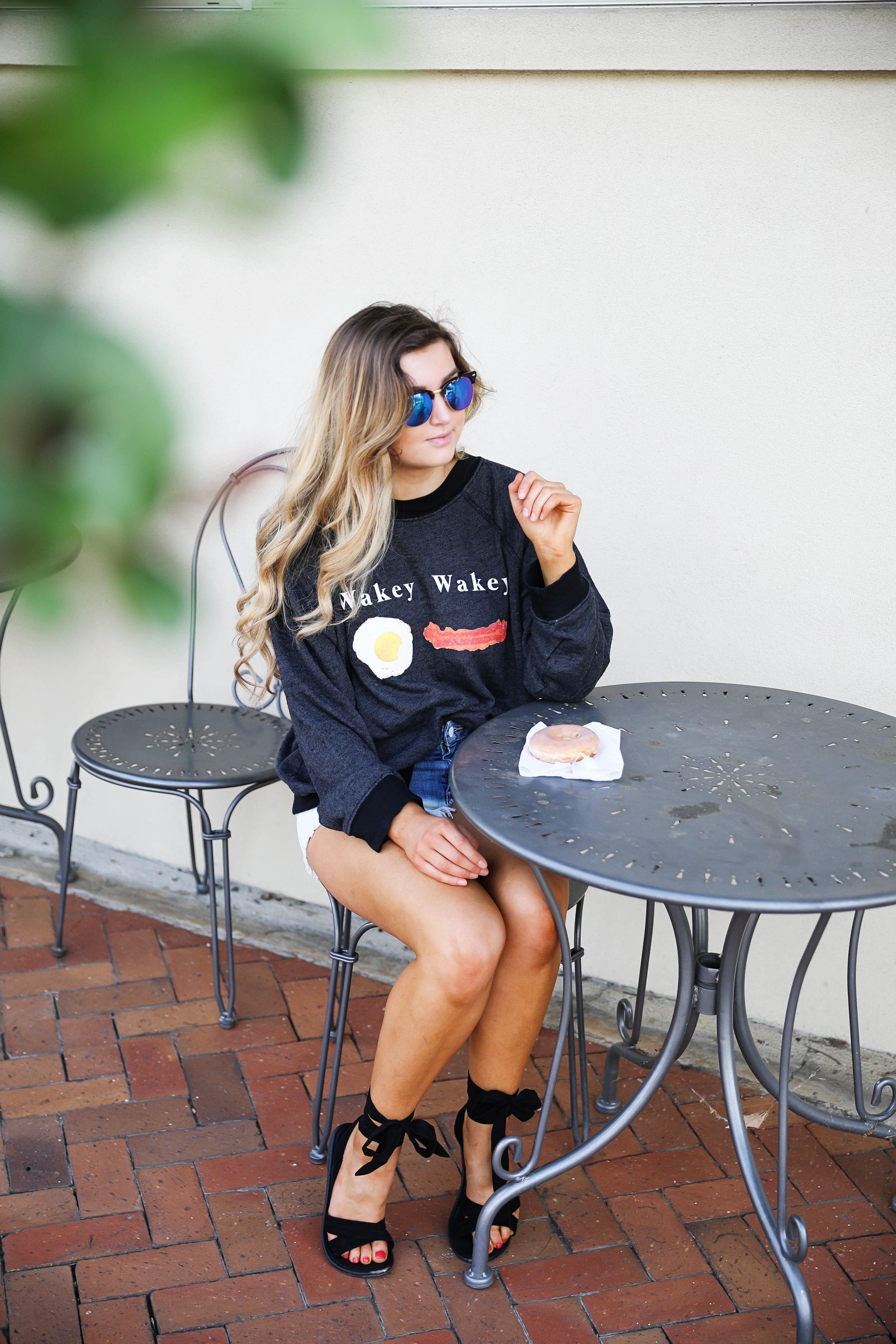 I am a firm believer that breakfast is the most important meal of the day, not just because I'm sluggish if I don't eat it, but also because it's my FAVORITE meal! I could seriously eat breakfast food for breakfast, lunch, and dinner (and sometimes I do). I love funny t-shirts  or ones with cute quotes so when I saw this I added it to my cart in a heartbeat! I posted about it on my Instagram story yesterday and everyone was loving it so I had to share! I thought it was the perfect Sunday outfit, especially paired with my new distressed ombre shorts! Sadly I wasn't eating eggs and bacon with it, but I did grab a donut to munch on!
This weekend I was in Perry, Georgia with my family for my sister's horse show. I had so much fun! Perry is a small town and there wasn't much to do, but I love any time with my family. My dad took blog photos for the first time ever and oh my gosh he is amazing! Usually my mom and my boyfriend take my photos and occasionally my sisters, I don't know why we always used to joke that my dad couldn't take photos because he for sure can! My mom and boyfriend know that I am very particular and I like my photos a certain way, but my dad got really creative with it and even posed me a few times haha! It was so much fun to shoot with him because it was a part of my blog process he had never seen (he is usually only on the business side). I feel so lucky that I have so many supportive and talented people in my life that help me!
Being down south makes me so happy, there's just a certain feeling that I get when I'm there! I am a huge country music fan and I swear country music is way more fun to listen to when you're driving down backgrounds in Georgia haha! My dad isn't big on country music (neither are my sisters – I got the love of it from my mom), but my mom and I got him loving the songs "No Such Thing As a Broken Heart" by Old Dominion and "The Way I Talk" by Morgan Wallen while we were there! They're both such fun and uplifting songs! I'm always proud when my dad or sisters willingly turn on a country song I showed them, it's like a little success for us country music lovers haha!
xoxo,
Lauren Emily Lindmark
Copyright © 2017 dailydoseofcharm.com