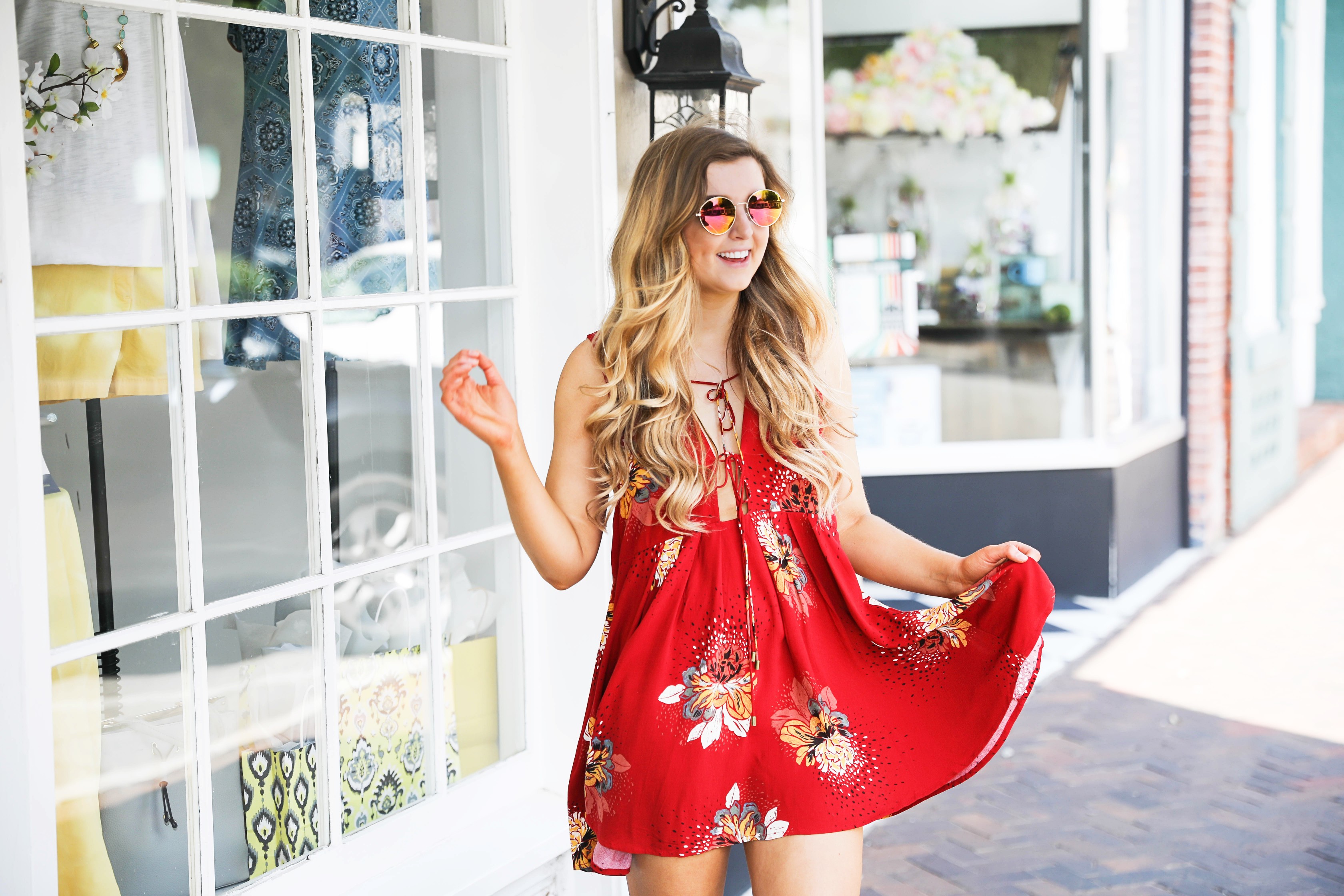 Coachella Inspired Look | OOTD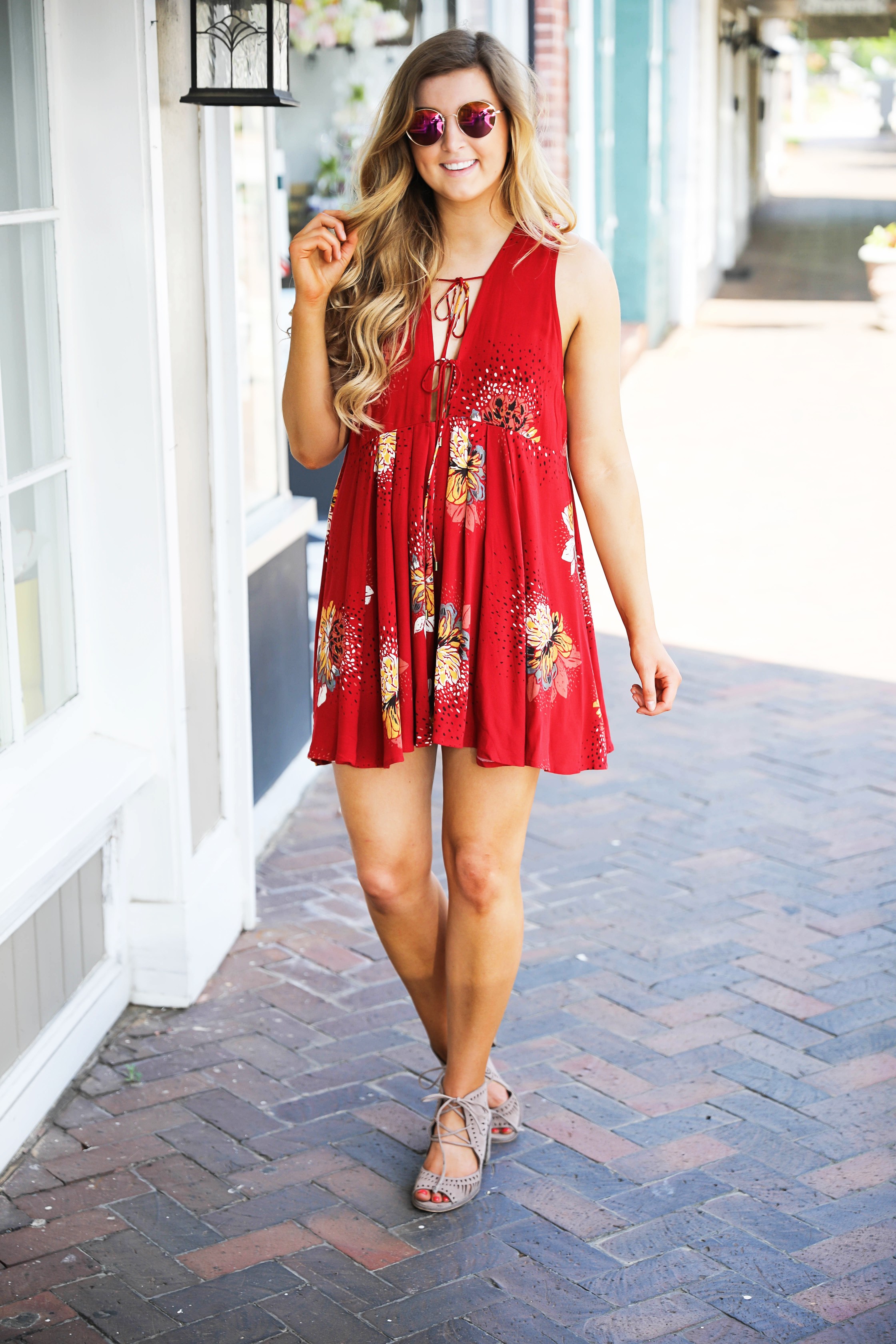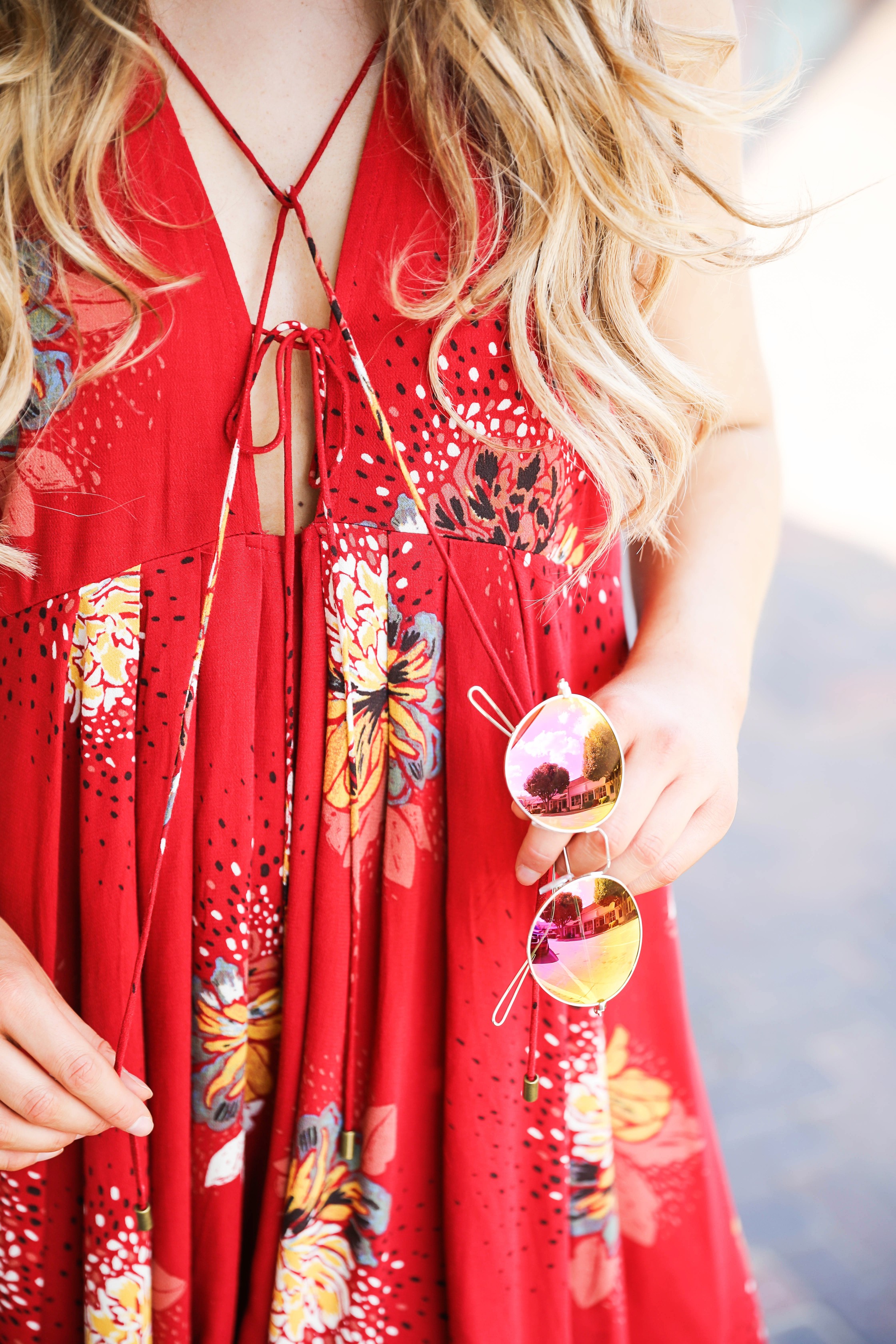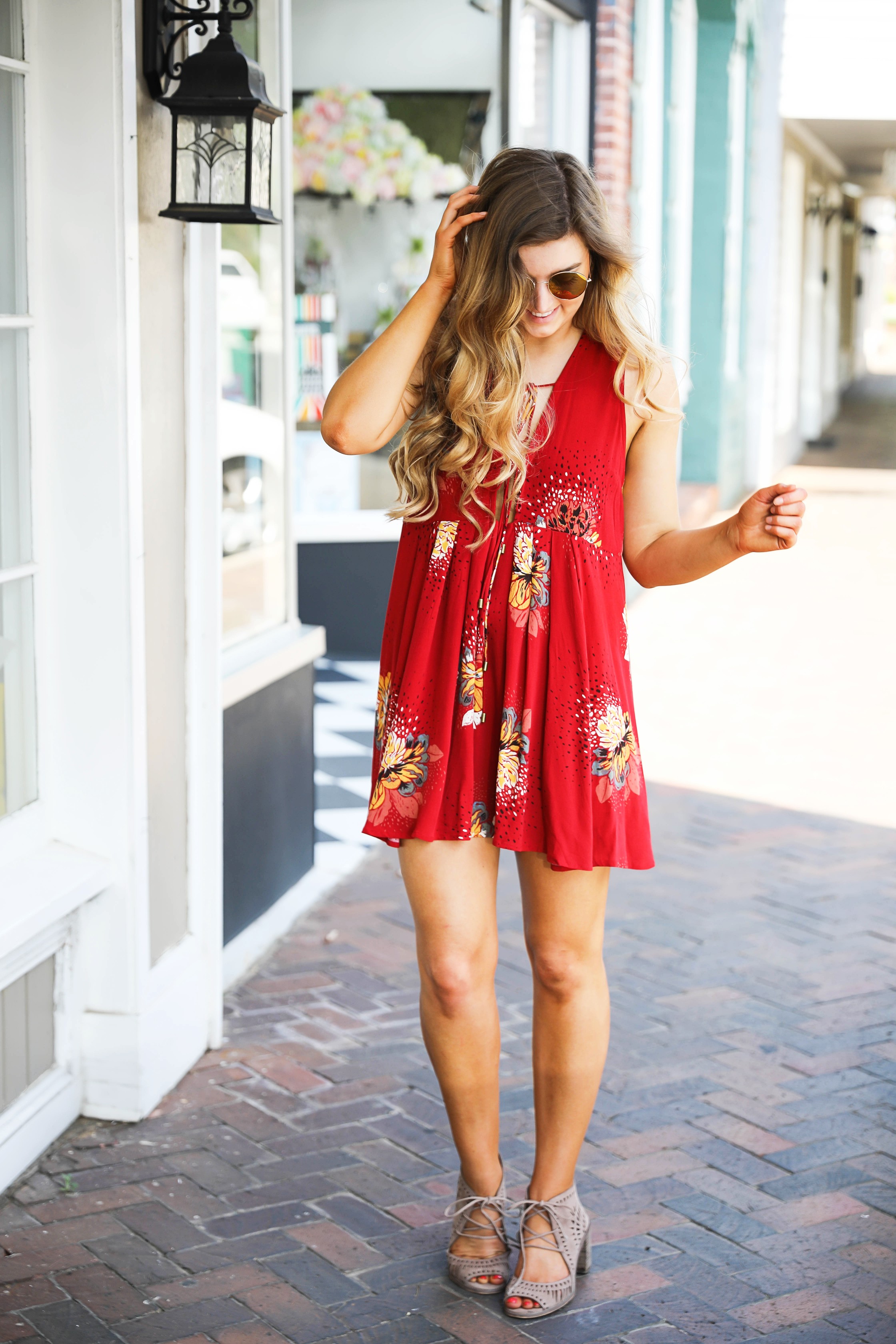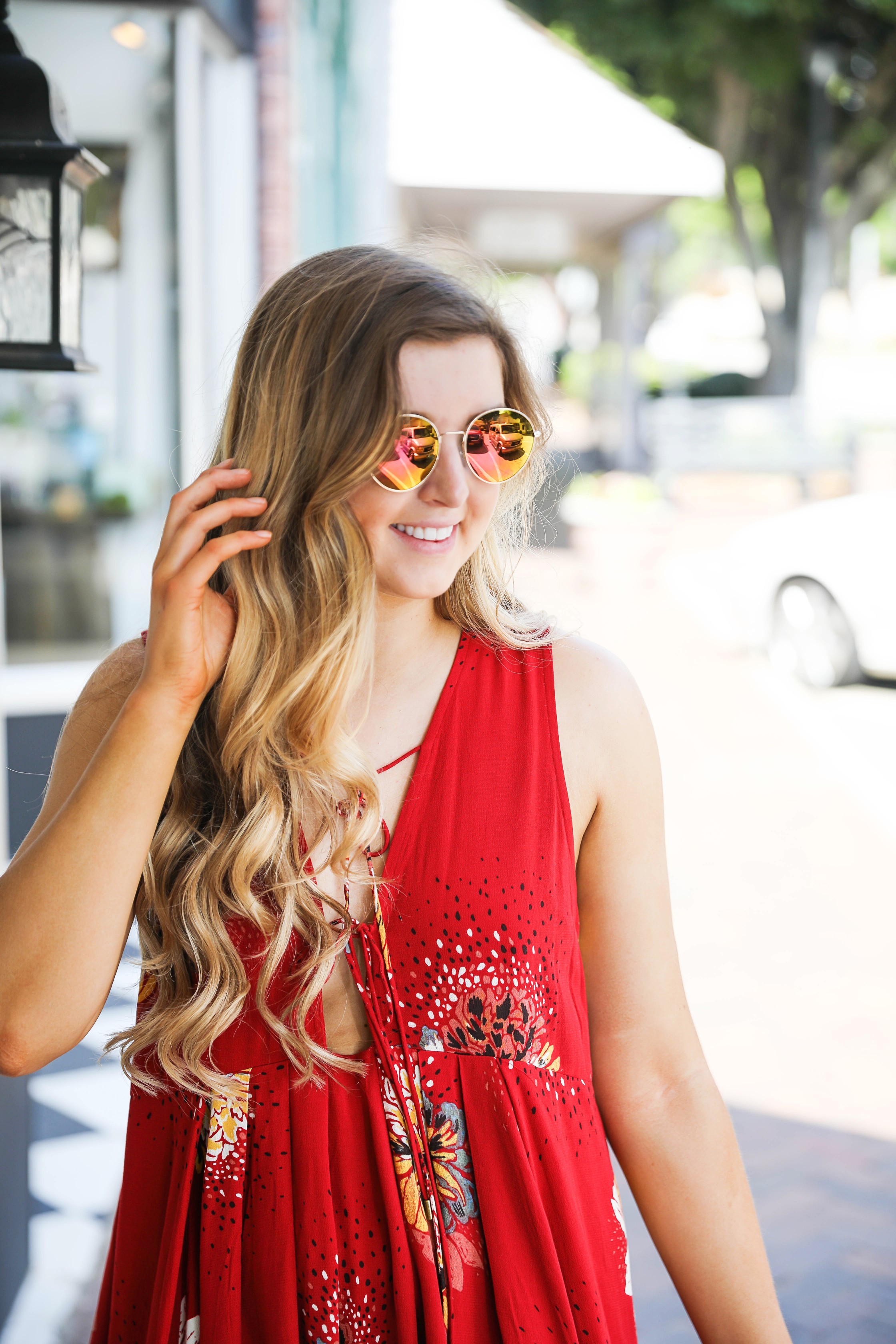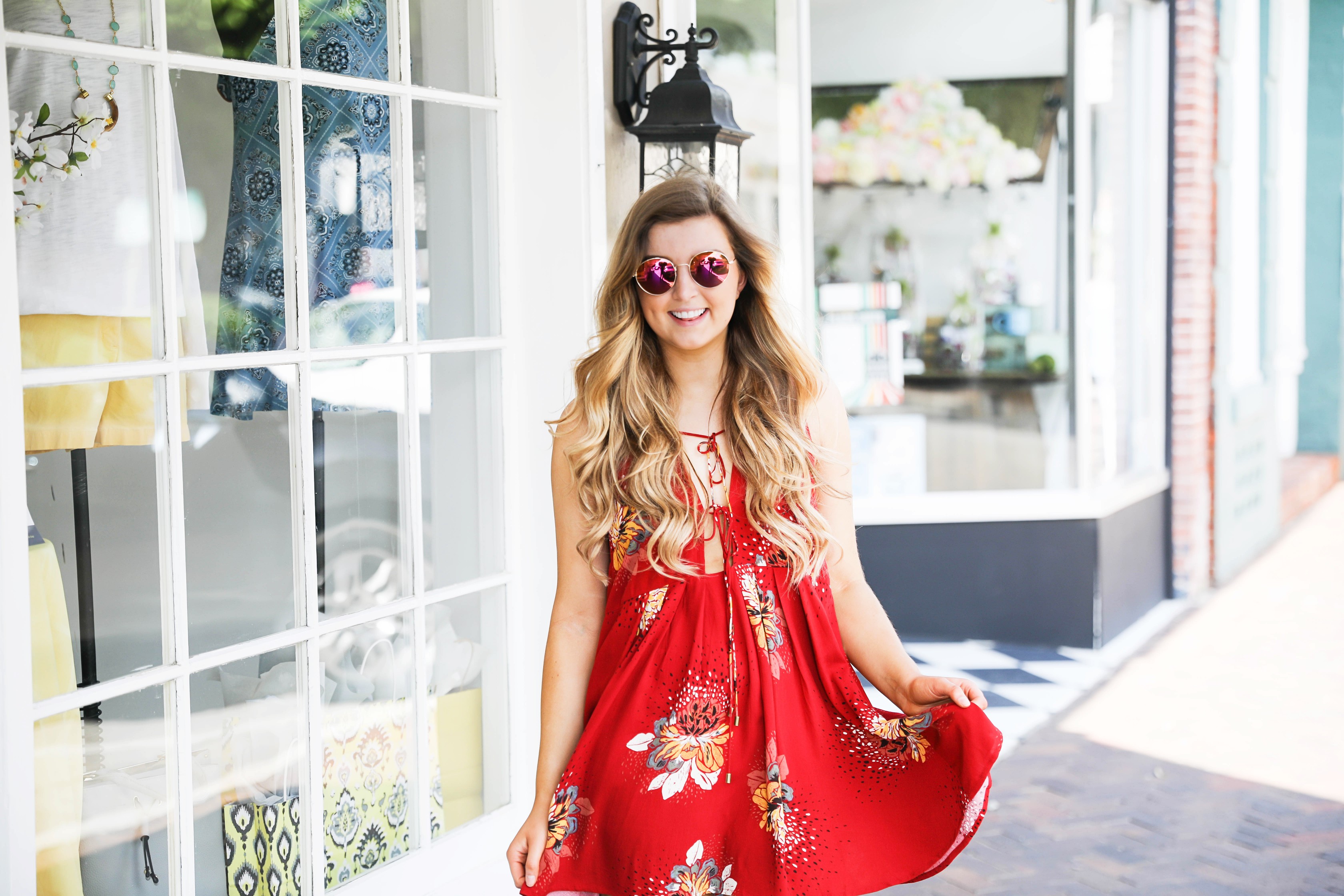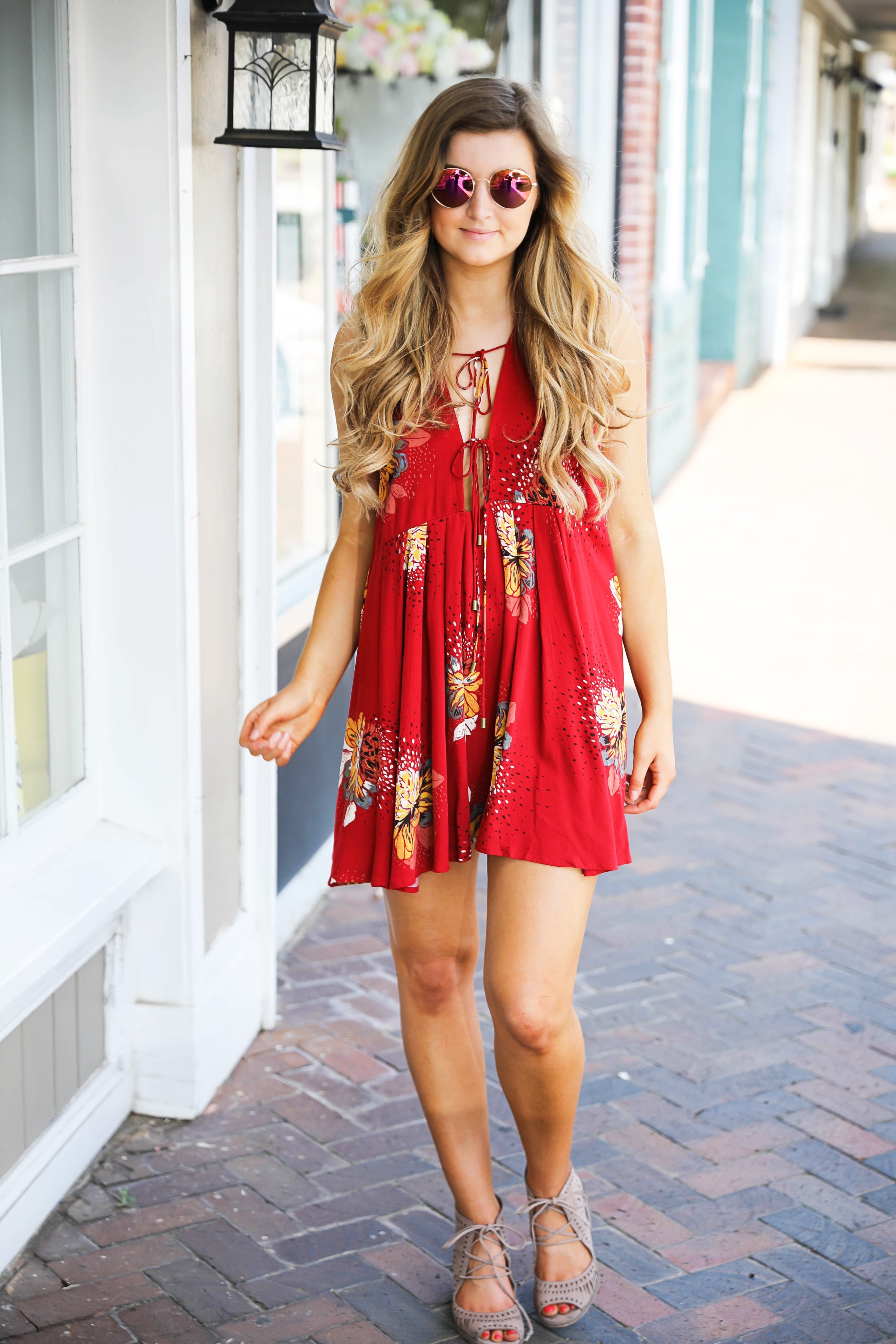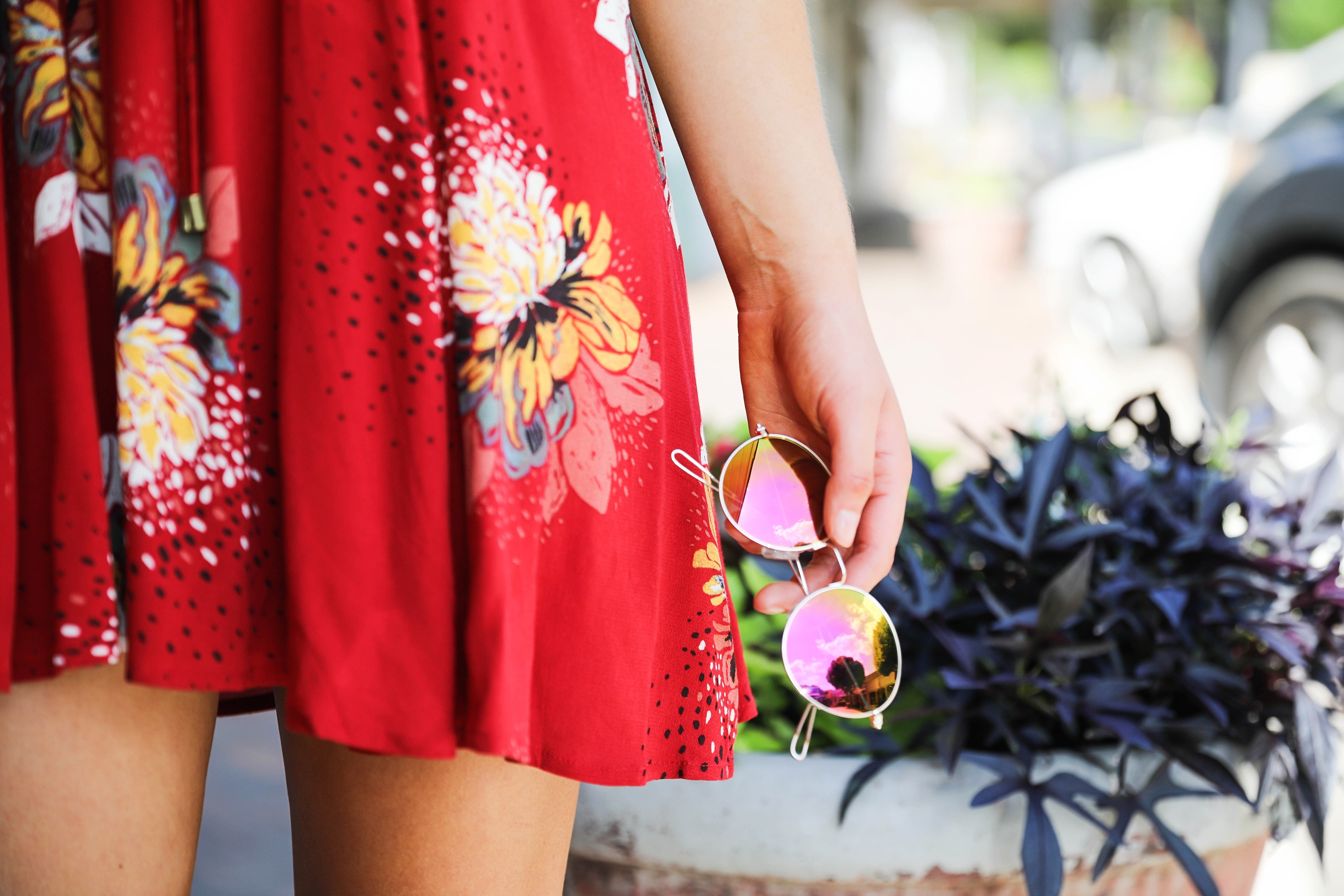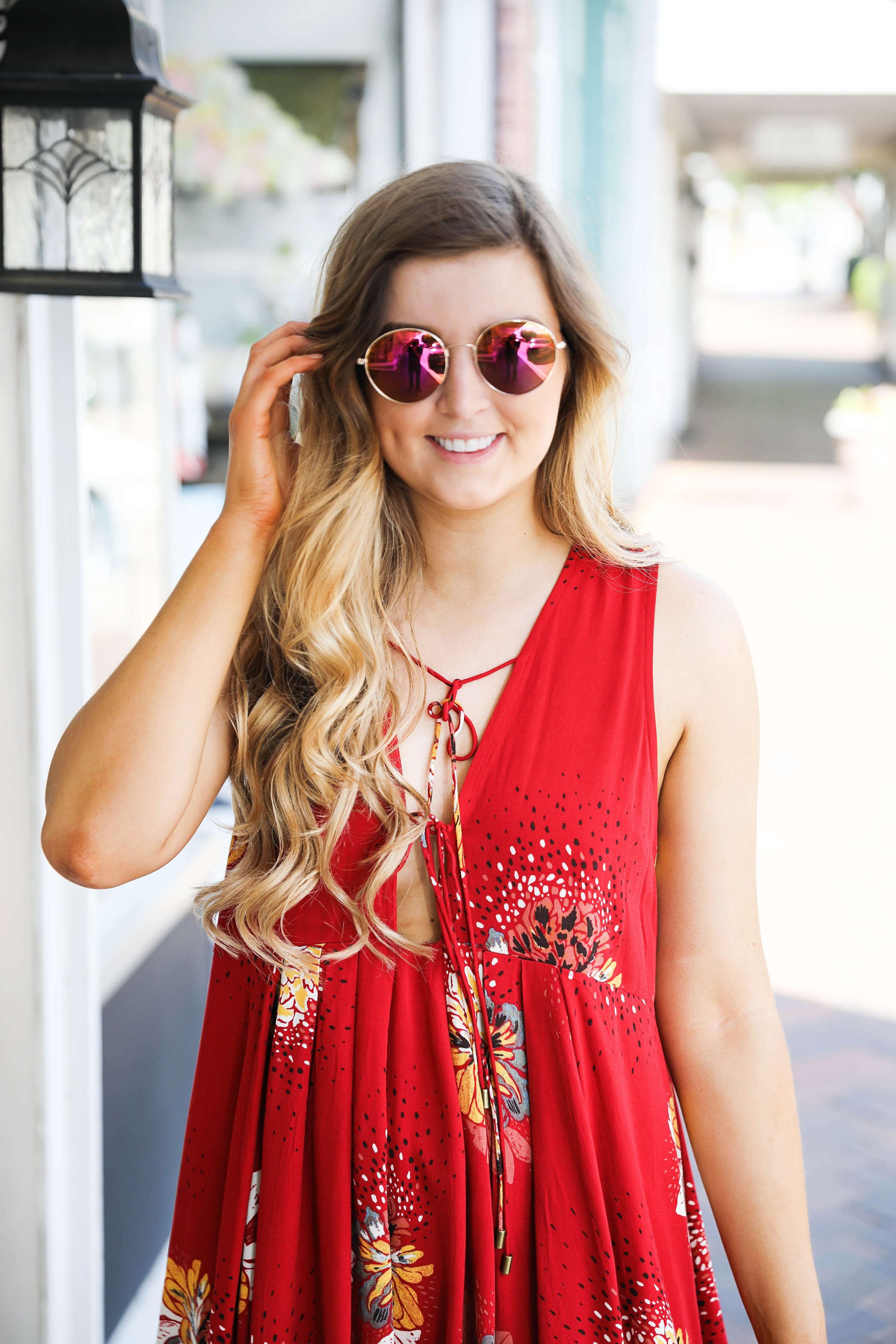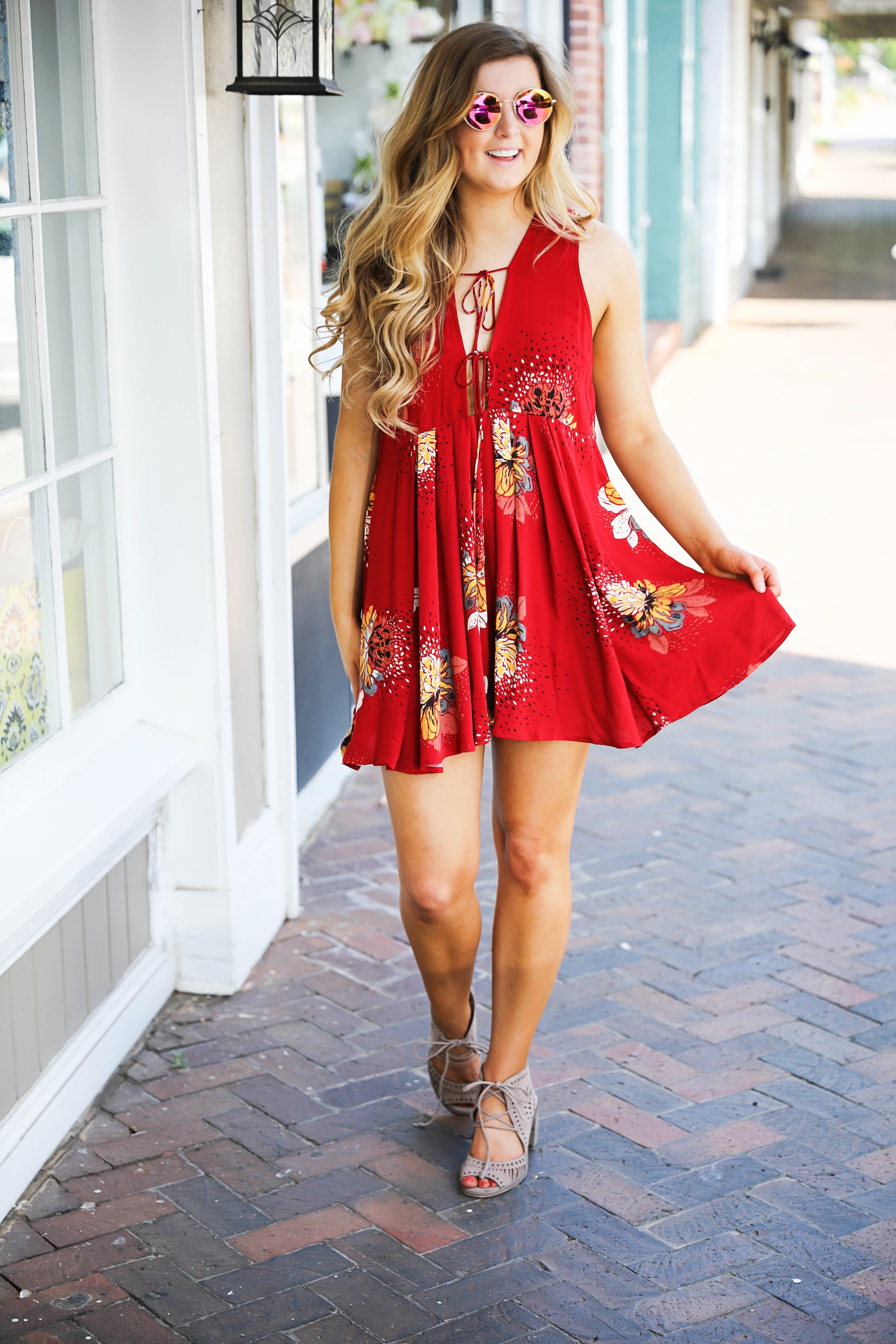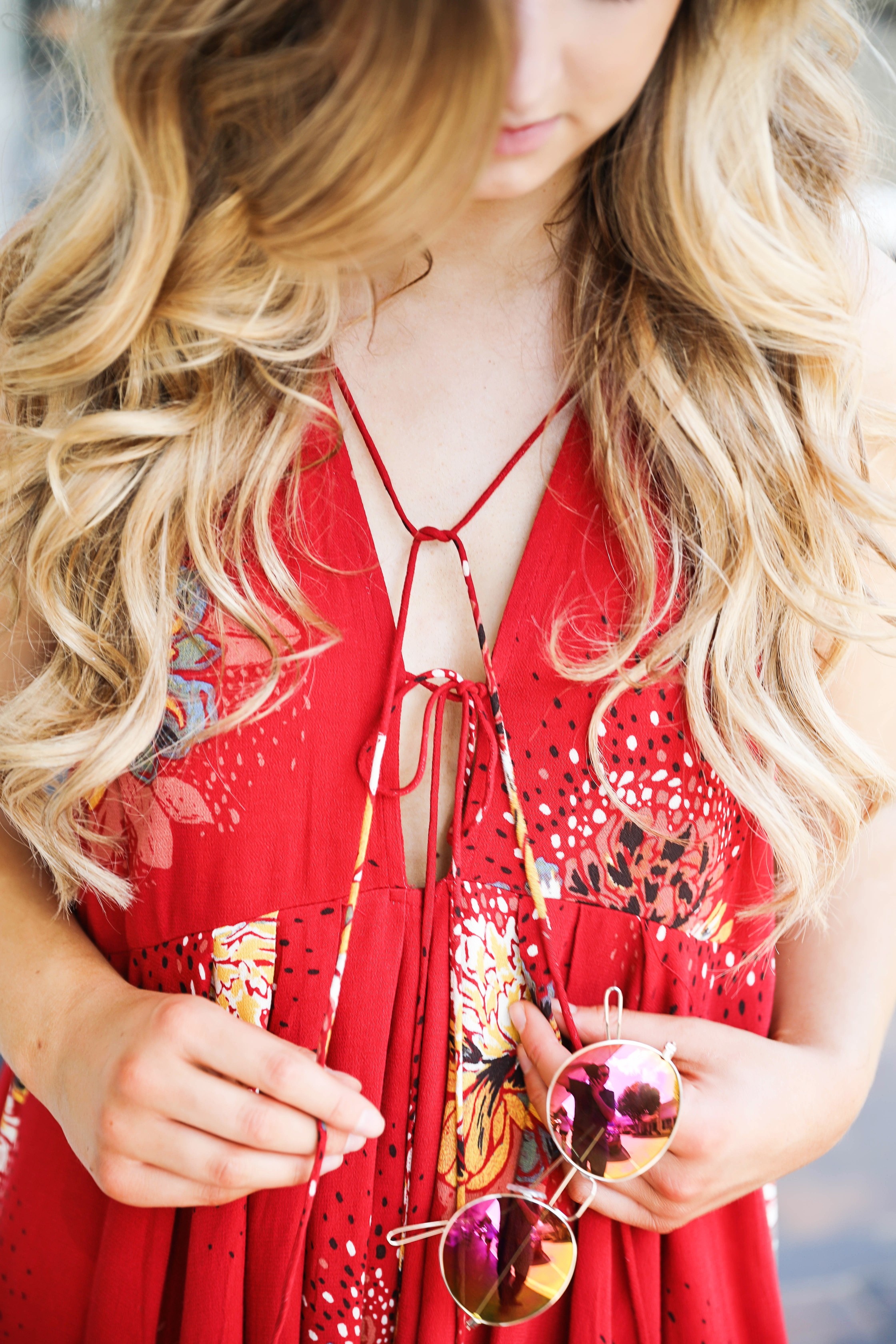 Okay, so this obviously isn't a "total Coachella" outfit, and these photos were taken in a small town in Georgia instead of the middle of the dessert, but I couldn't help but get Coachella vibes while wearing this look! I think it may be the sunglasses, I used to have mixed feelings about the circular sunglasses look and now I want them in the Ray Ban version because they are so cute! One of my best friends Emily has them in light pink and they are sooo cute on her!
I ordered the sunglasses and dress separately, but I thought they went really well together. I loved the open slits on the front of the dress that can be tied. I kept mine a bit loose, but you can definitely tighten them up more if you need to! This dress would also be really cute as a tunic with some white jeans (or denim)! If you're short-ish like me though it works well as a dress!
Fun fact about me, I HATE wearing bras. If there is an outfit I don't have to wear a bra with I automatically love it more. In fact, sometimes even with outfits I should probably wear a bra with I don't haha. This material is thin, but since I have small boobs I definitely pulled it off without anyone noticing! You probably wouldn't have guessed this look and this look were also taken without a bra! Leave a comment if you're also in the small boob club!
In other news, I I have a crazy week ahead. I have an insanely busy month in May (I'll update you all on that soon) so I feel like I have a ton to do these next few weeks to prepare. This weekend is also my boyfriend's fraternity formal and I haven't started making a cooler for him yet (girl probz). I'm trying to be a good girlfriend on top of being stressed (which usually I am so good at handling stress so this is a weird feeling to me). So wish me luck haha! I usually love crafting, but cooler making is not as fun on a tight deadline…
P.S. That's a shadow on the bottom part of my calves haha. It was bothering me while I was editing, but I was hoping no one else would notice!
xoxo,
Lauren Emily Lindmark
Copyright © 2017 dailydoseofcharm.com