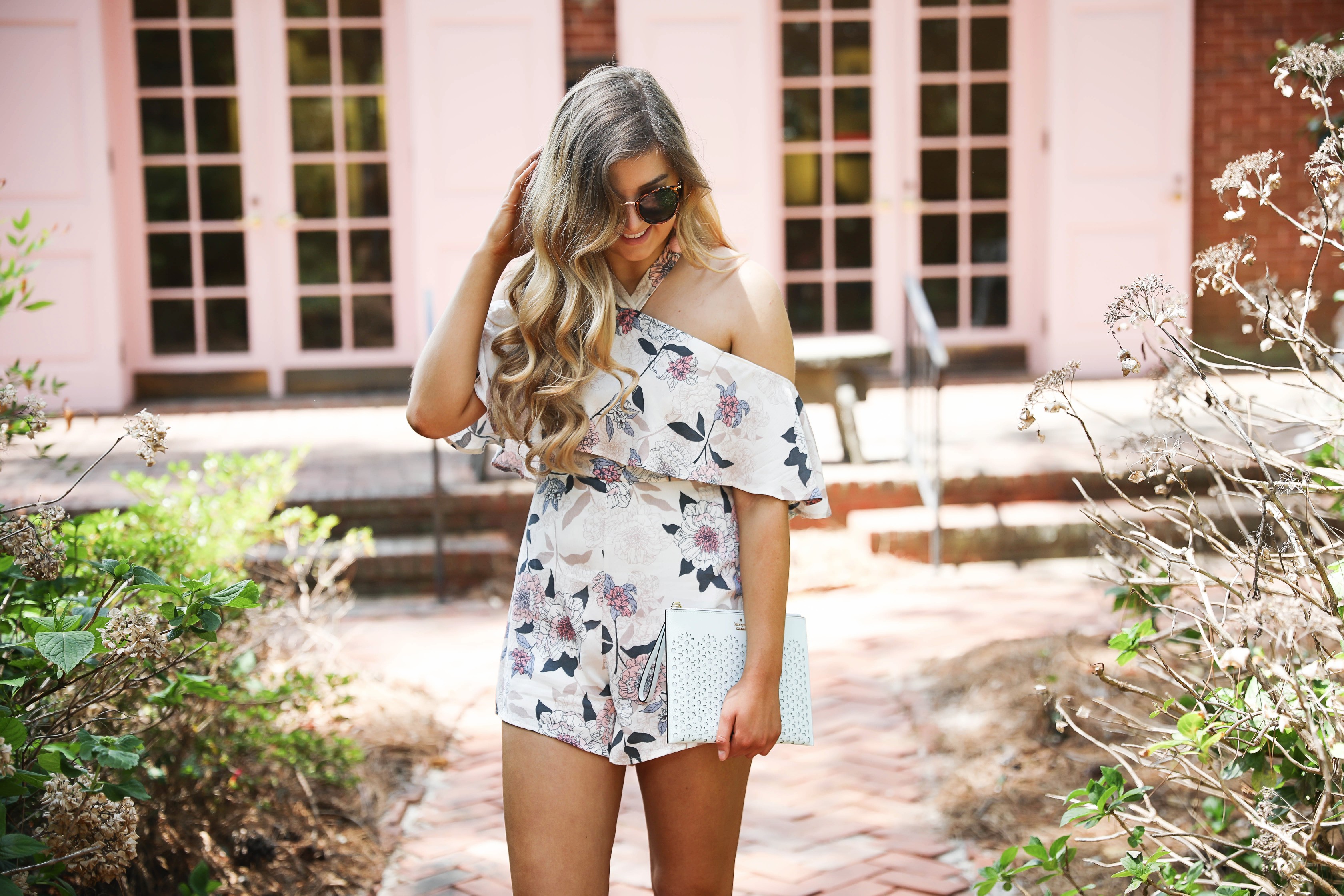 Garden Romper | OOTD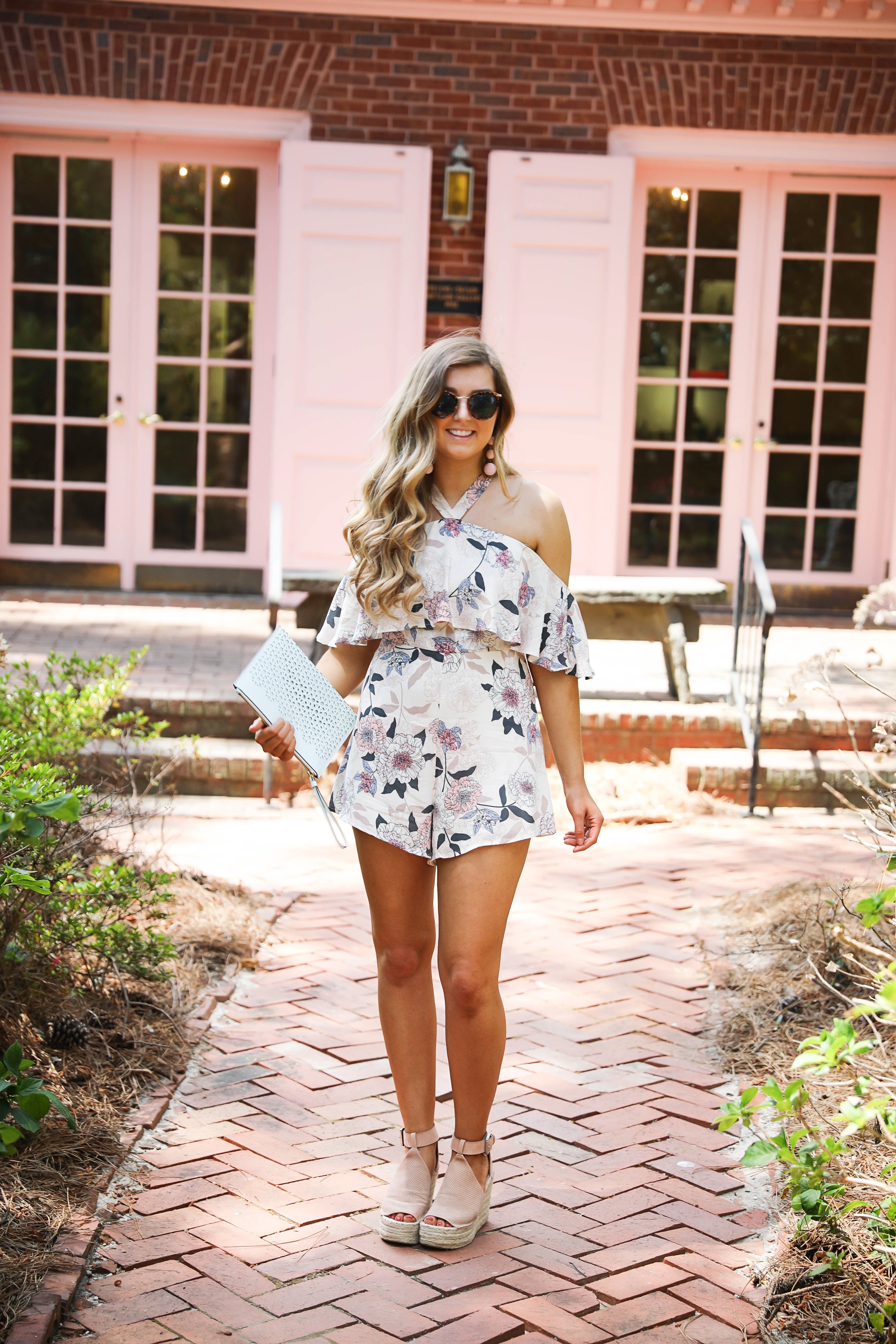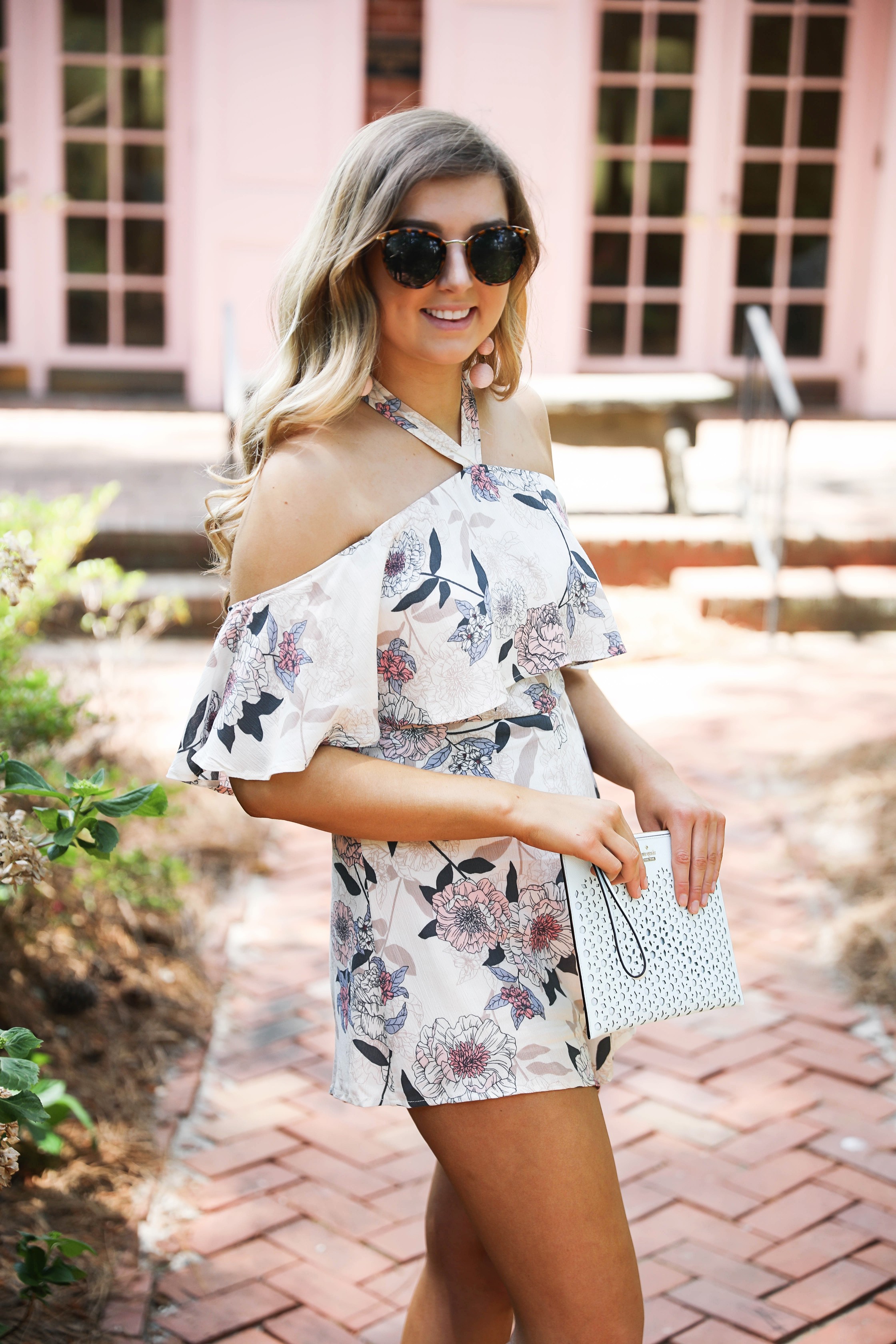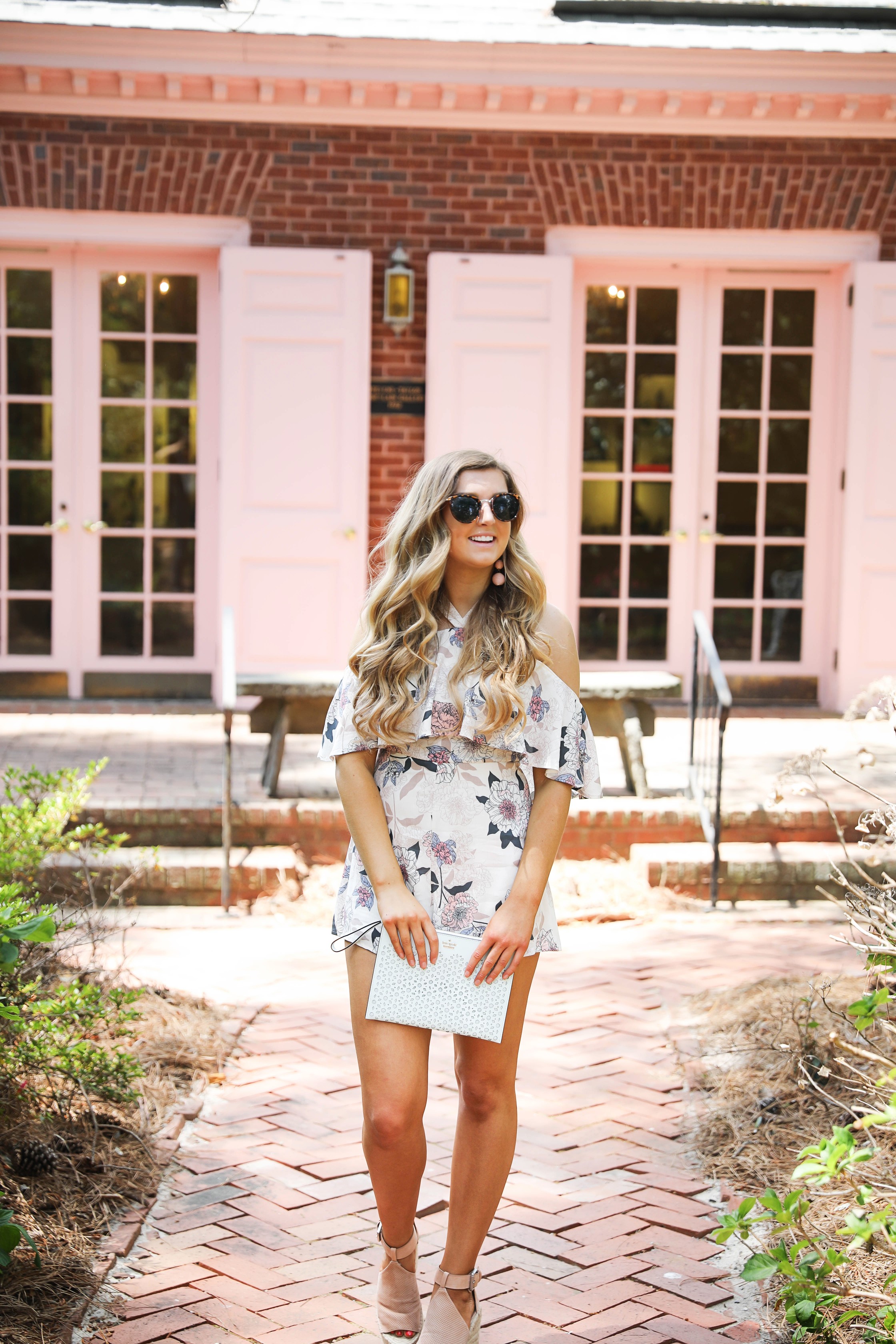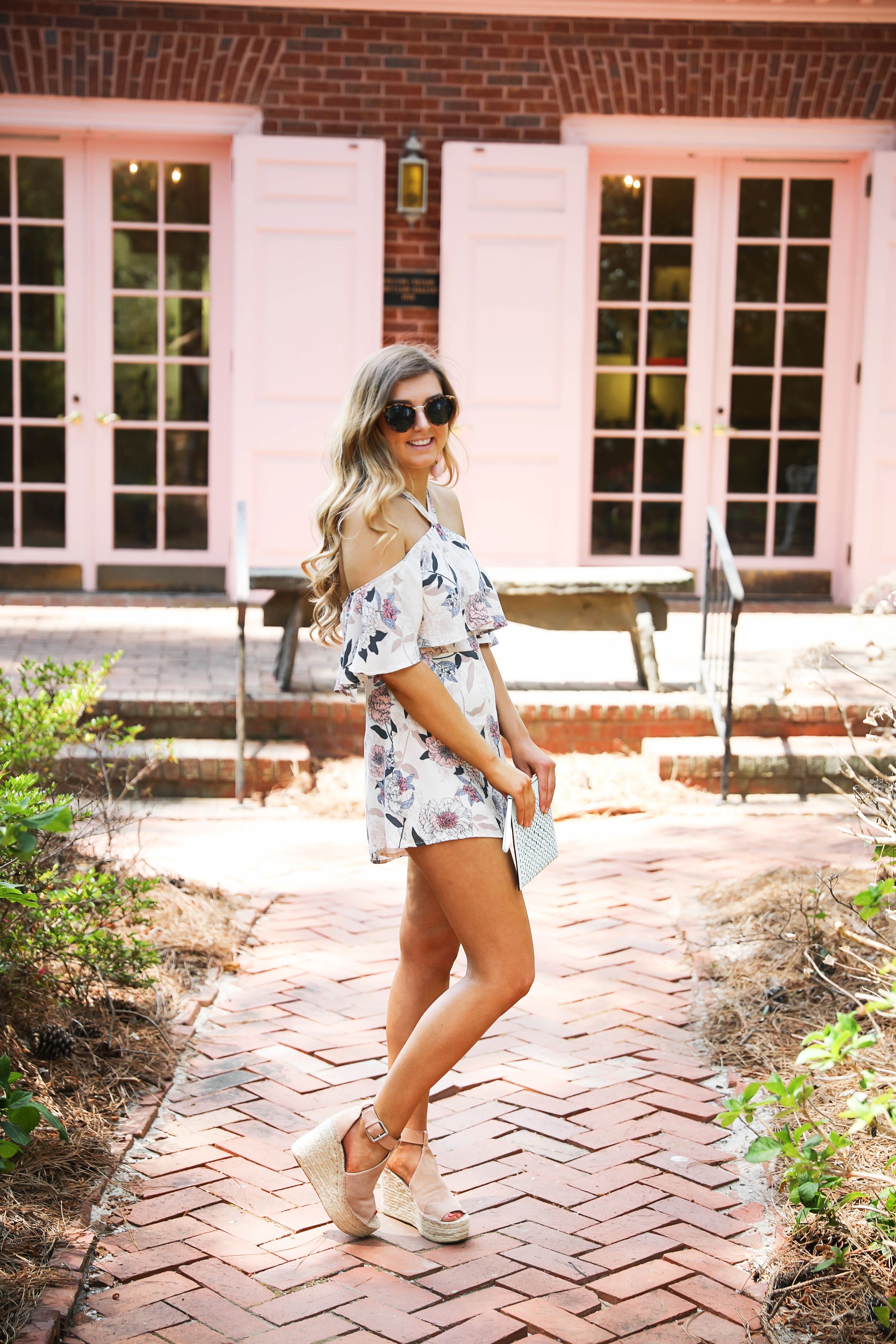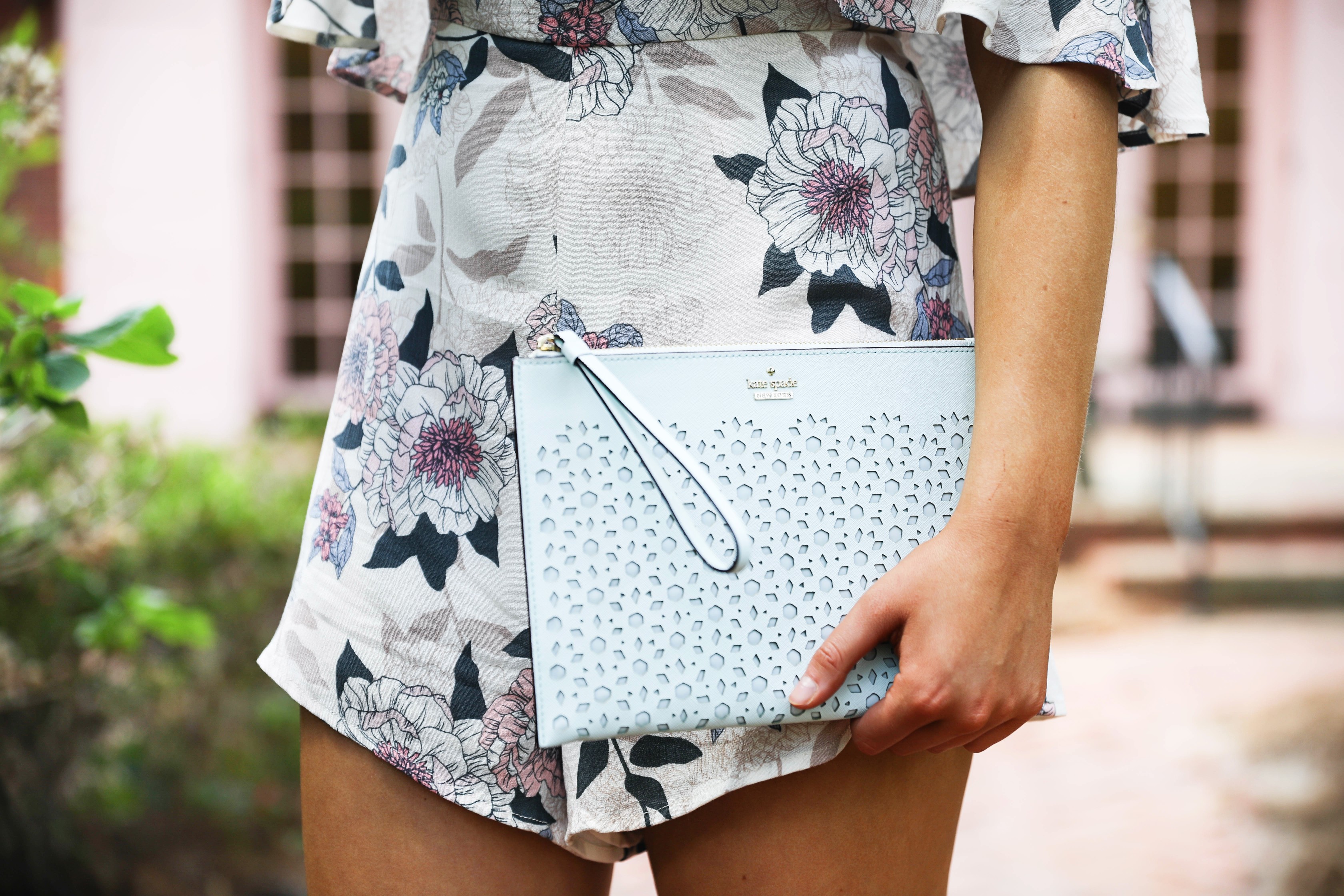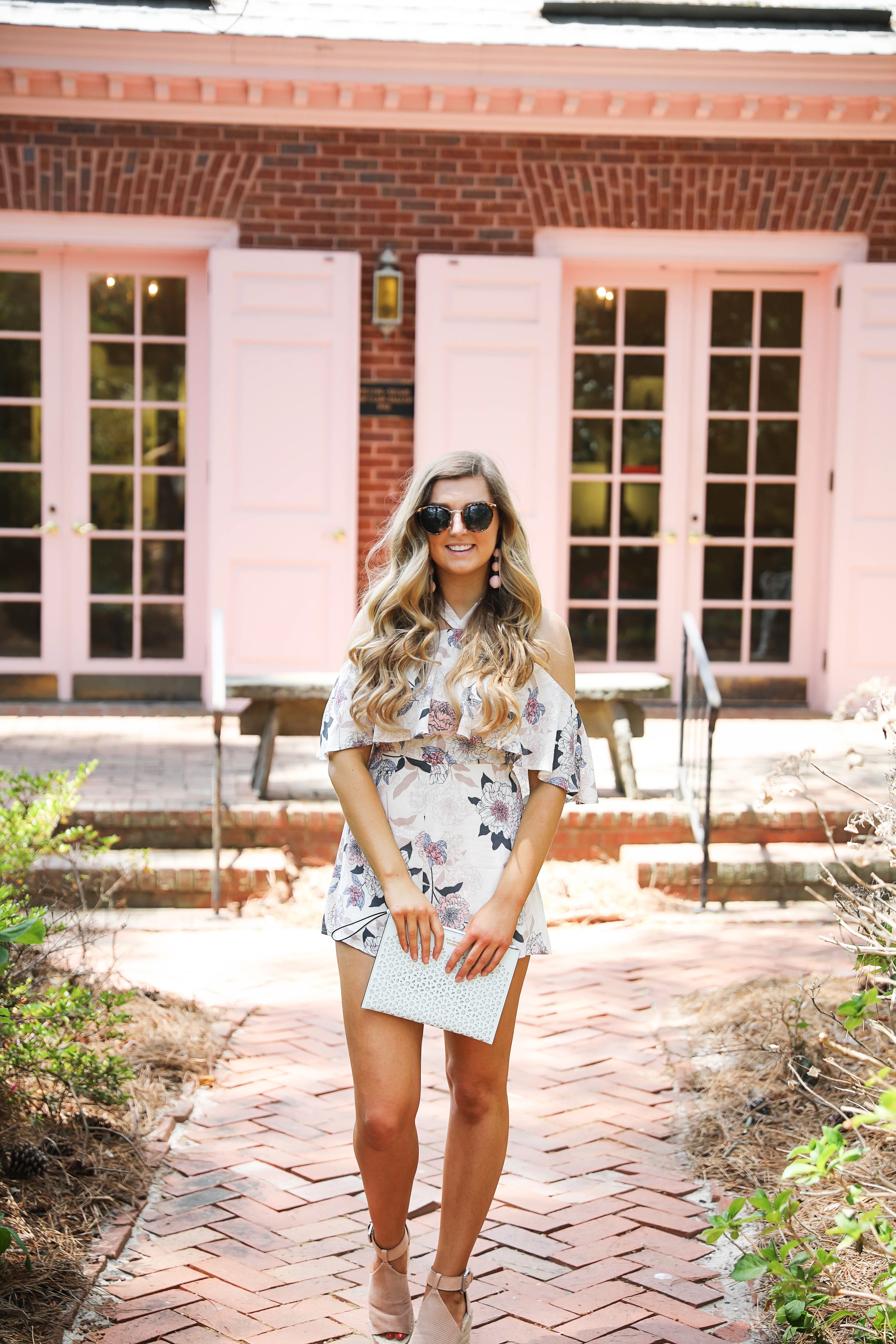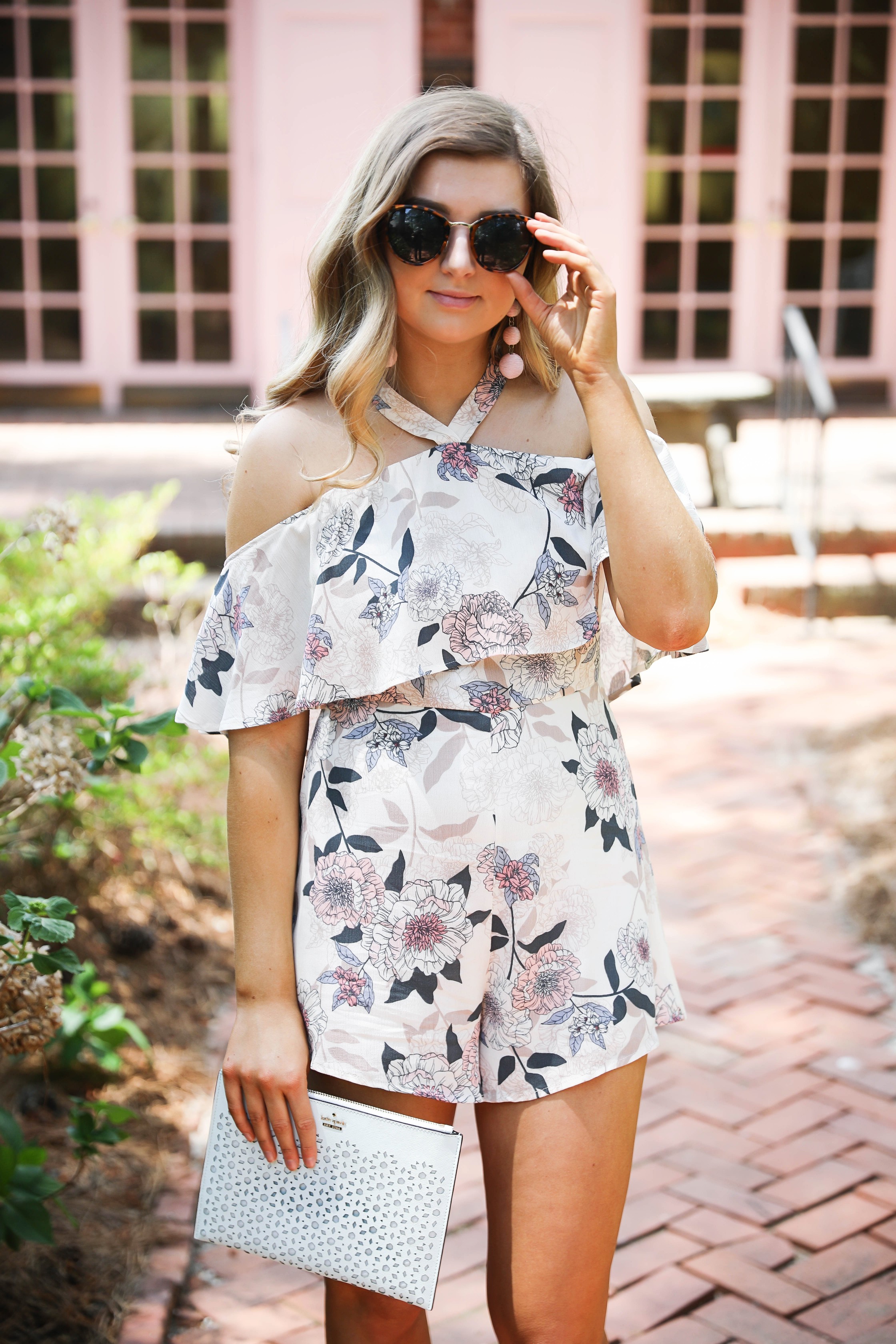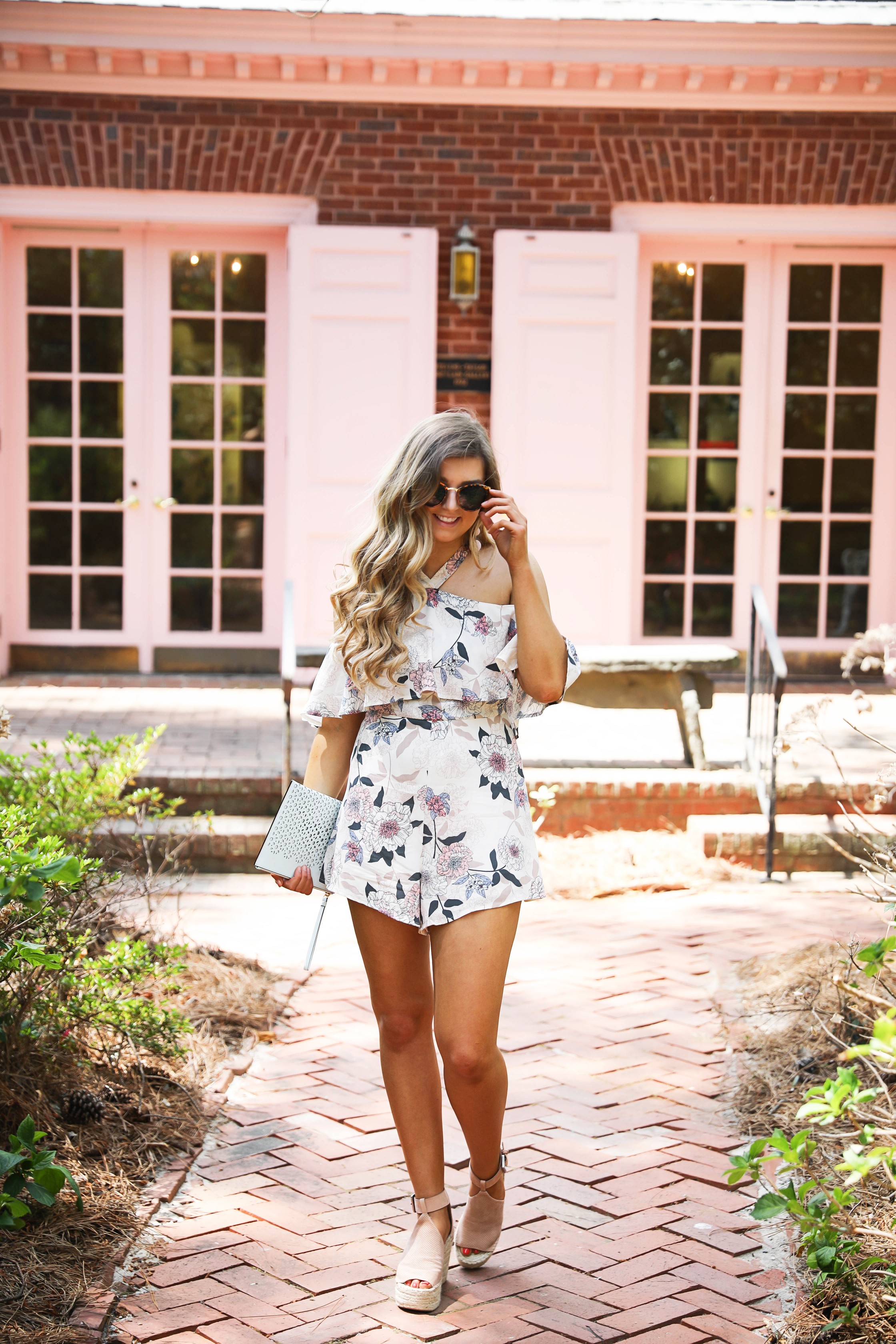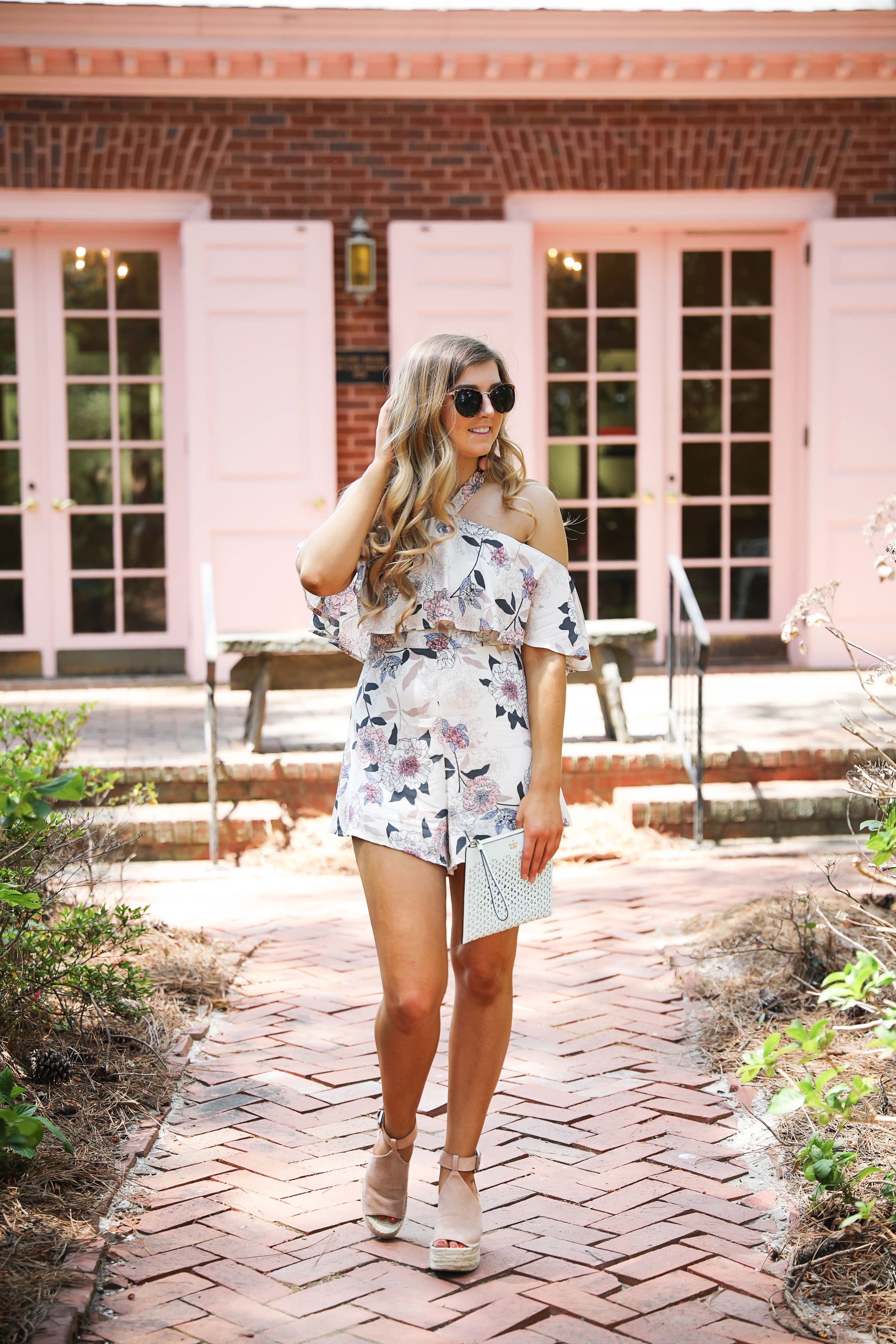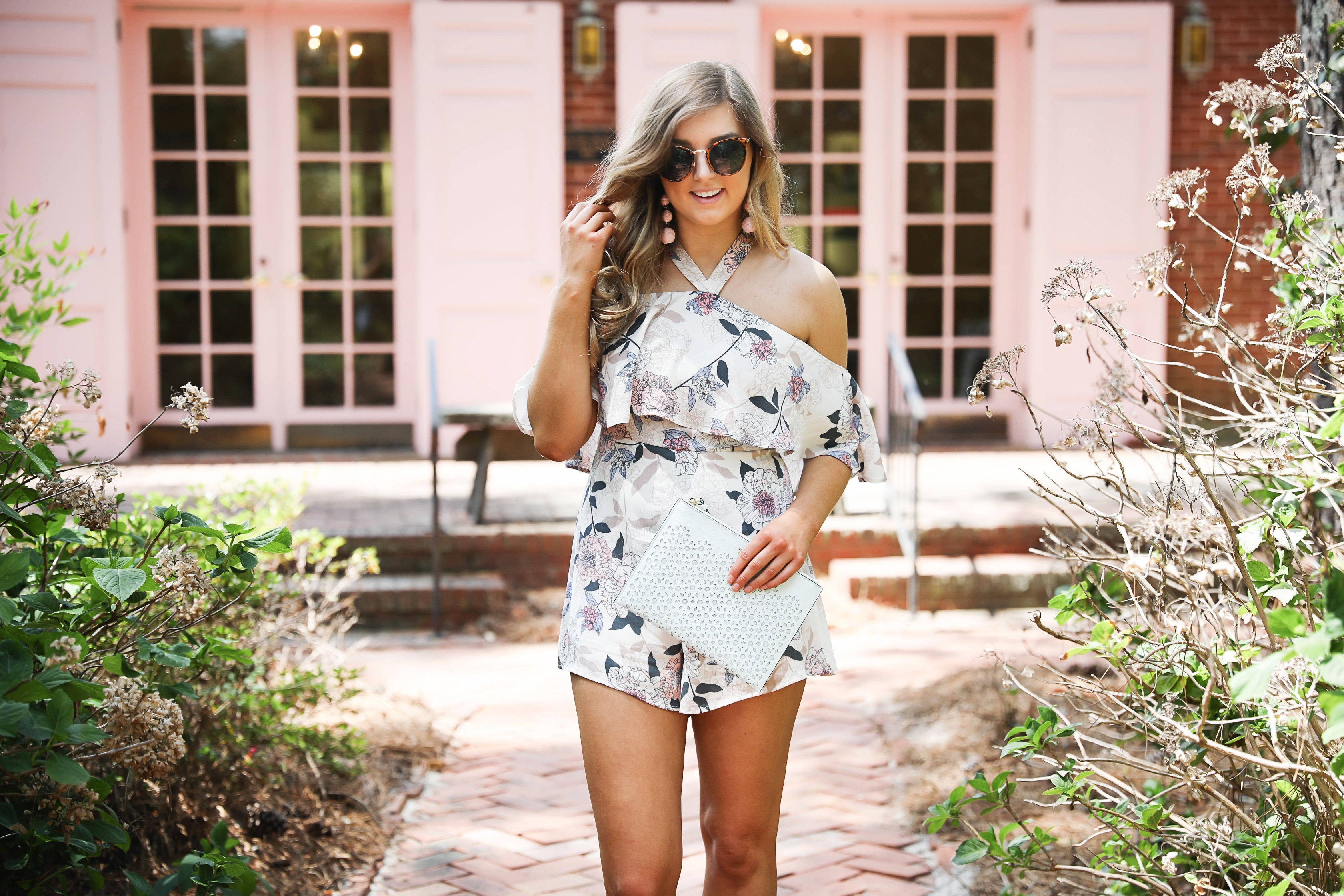 Last weekend in Georgia my dad was determined to find cool locations for me to shoot photos since it was his first time taking them. I posted a video on my Instagram story joking that him and my mom are my dadager and momager (aka mom and dad managers) haha! My dad found this really cool garden near the town we were in called Massee Lane Gardens and it was beautiful! I wish we would have had more time to walk the whole garden because I love stuff like that, but I was excited to take some blog photos! I found this cute little pink building near the beginning of the garden and fell in love! However, I feel like it made the lightening of these photos so weird. This is the second time I've taken photos in front of a pink building, the first were in Nice, France and those were totally unusable because the pink lighting bounced off the house and made me so dark and discolored. I'm glad I was able to edit these enough to make them look normal because I love this outfit!
This romper is perfect for a garden if you ask me, being in the botanical garden made me wish I was having a tea party or something there because my outfit and the scenery were perfect for a cute little party haha! I paired it with the cutest light blue Kate Spade clutch that I have been eyeing for awhile. It also comes in a few other colors and I want them all!
xoxo,
Lauren Emily Lindmark
Copyright © 2017 dailydoseofcharm.com