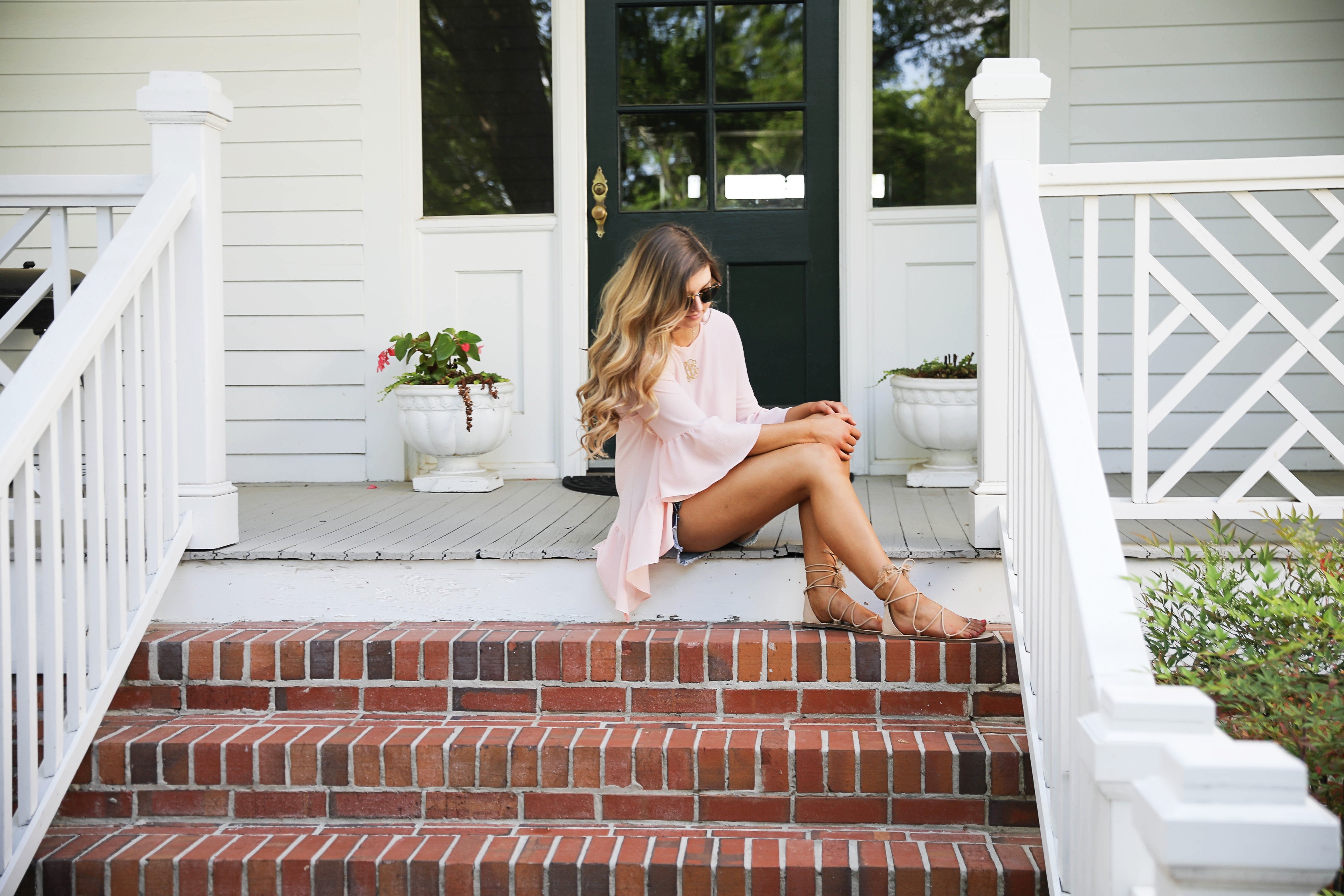 Georgia Porches and Pink Peplum | OOTD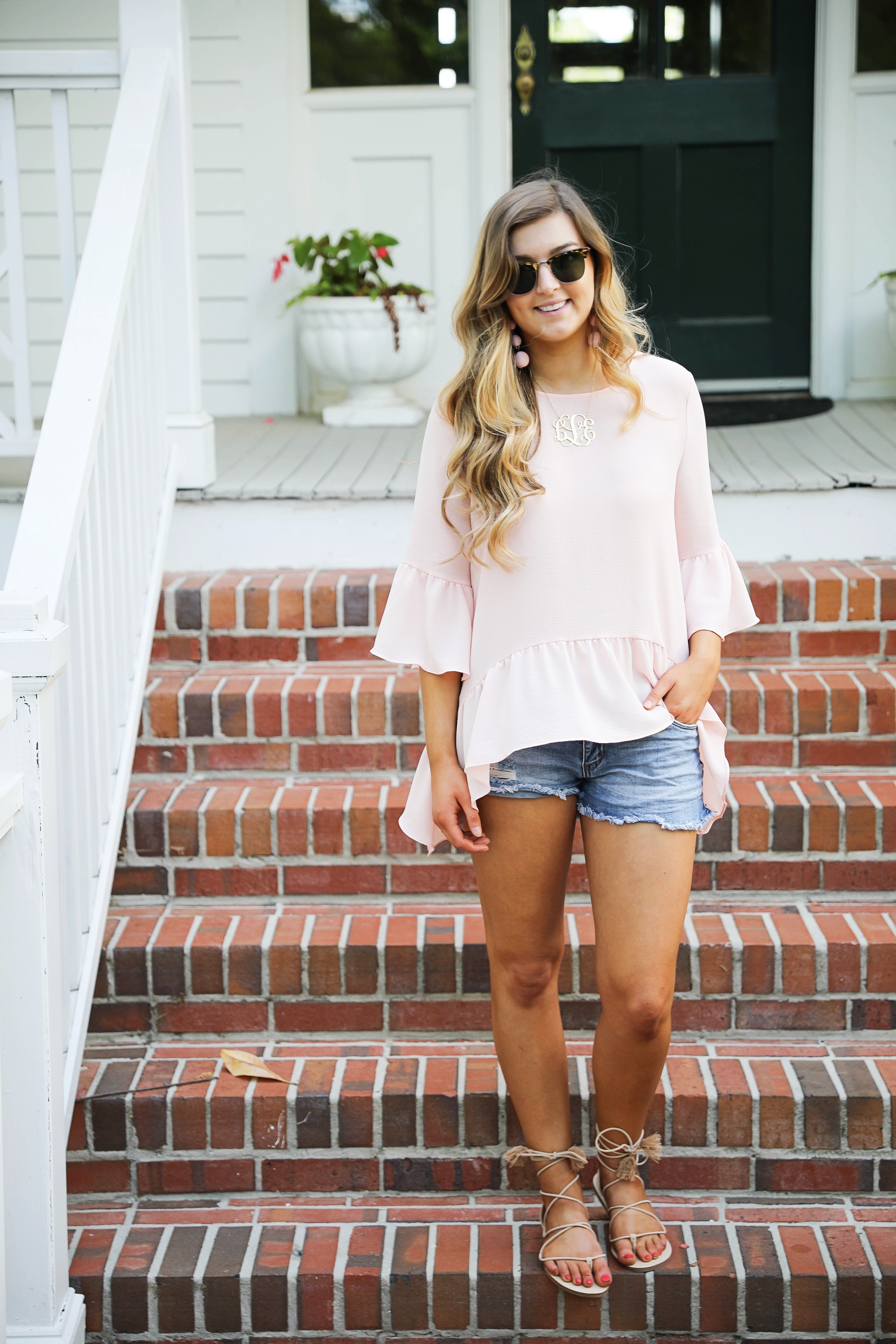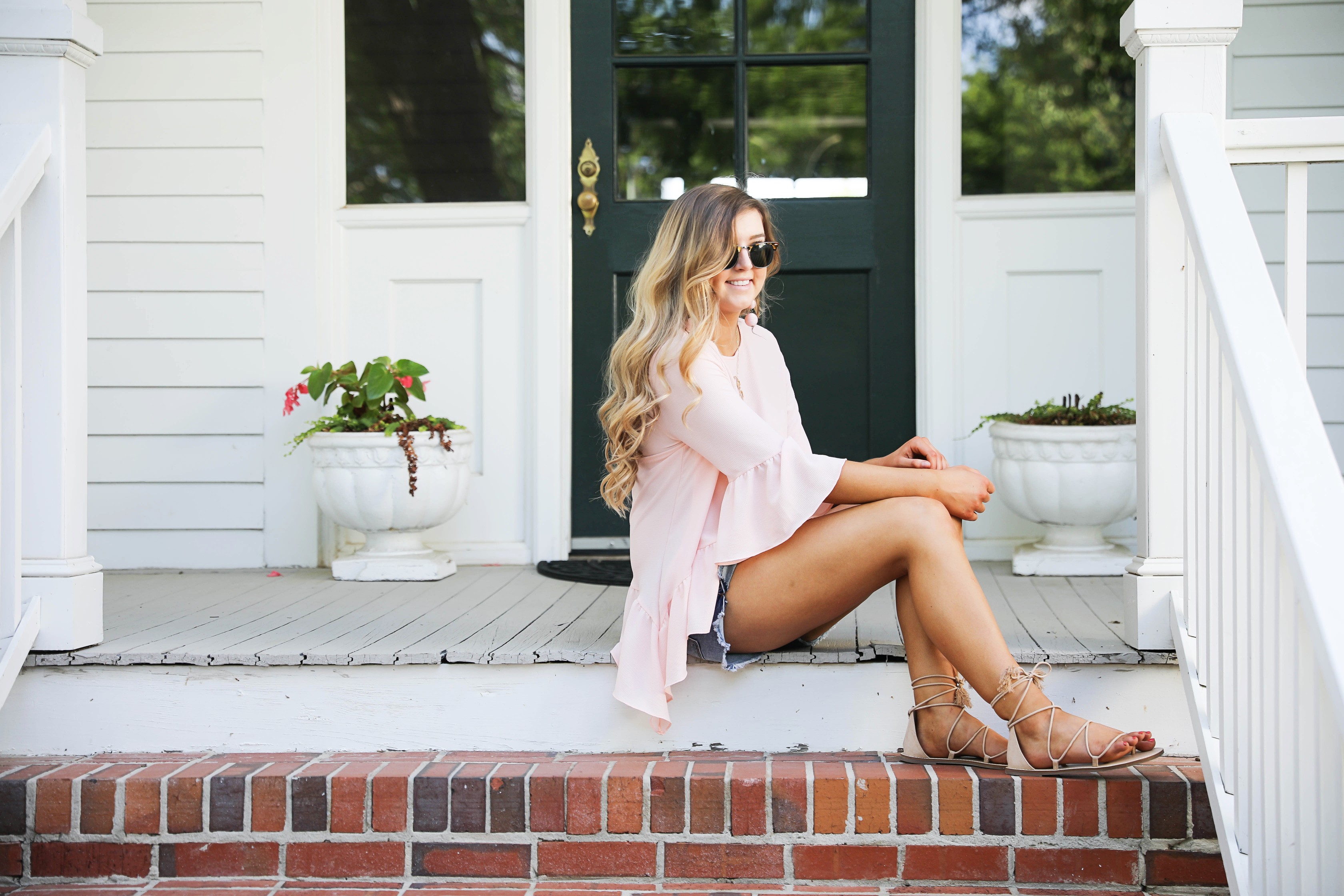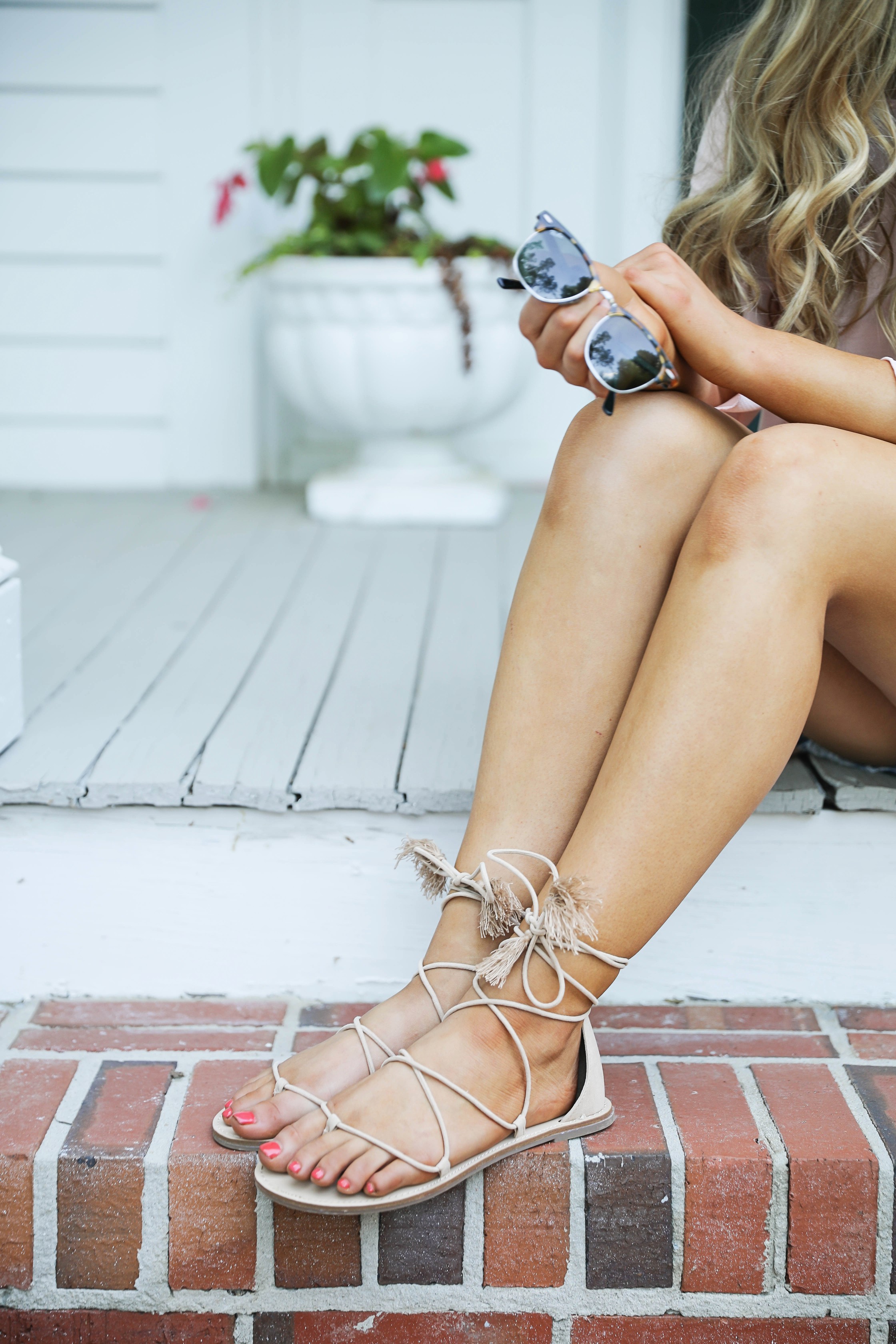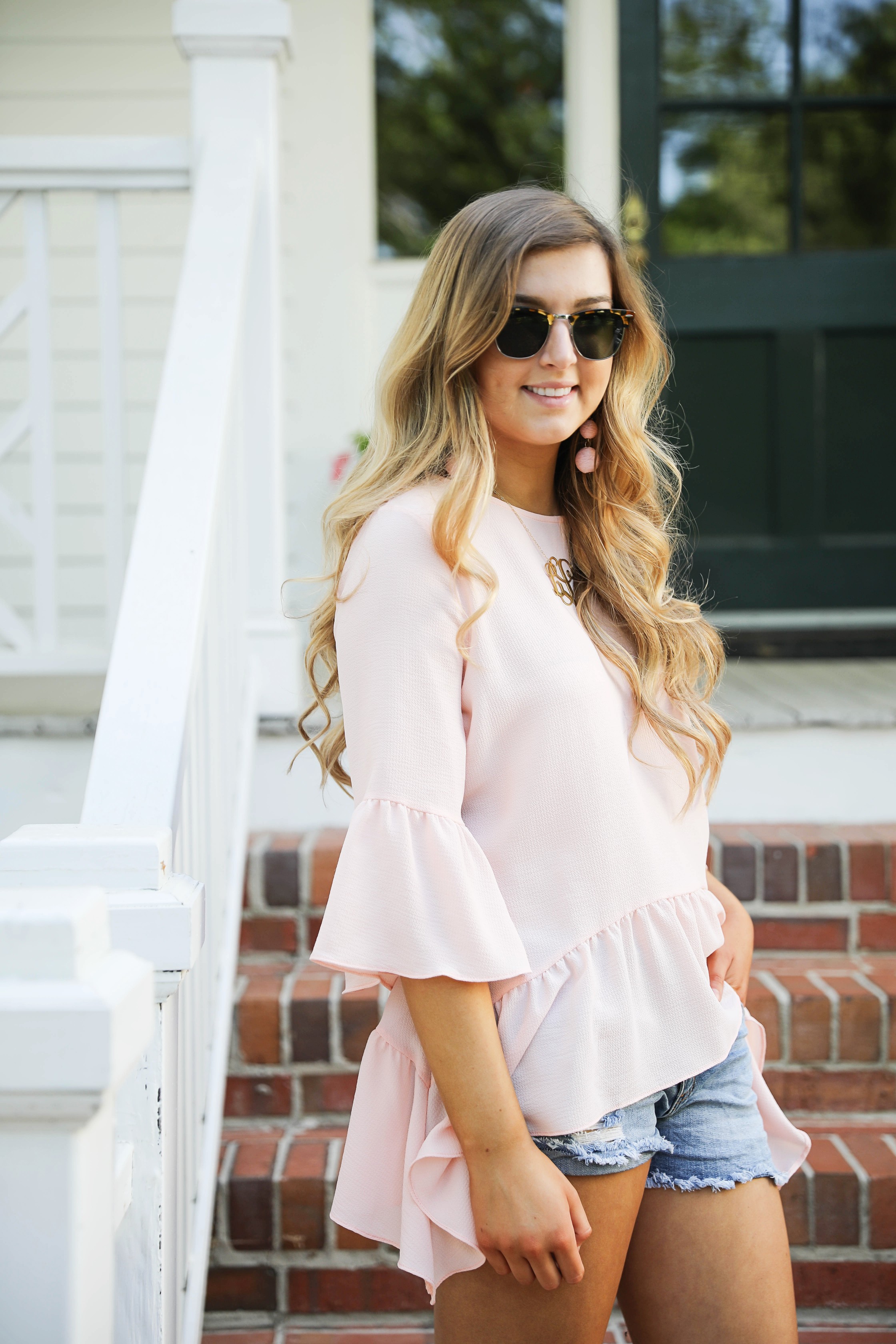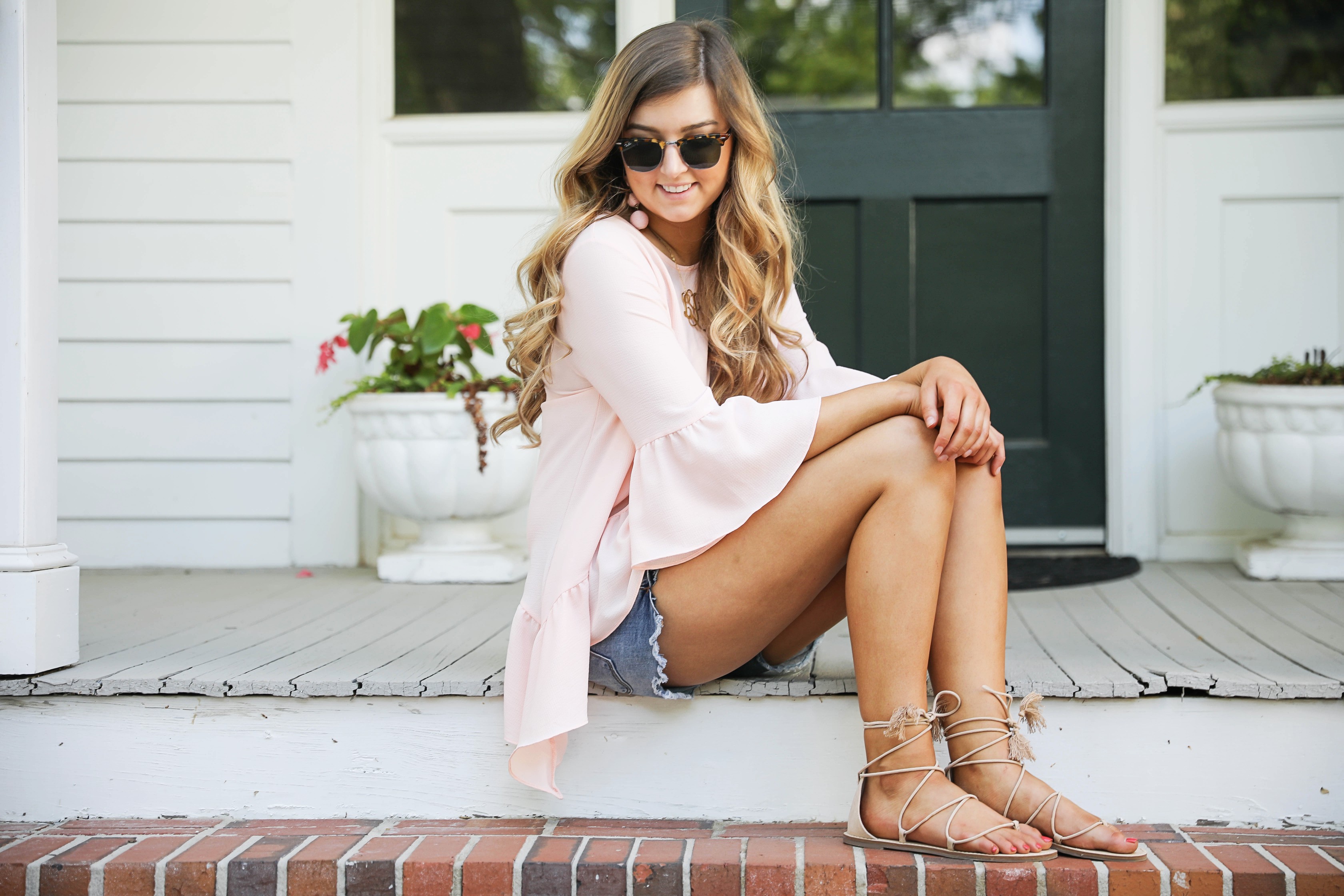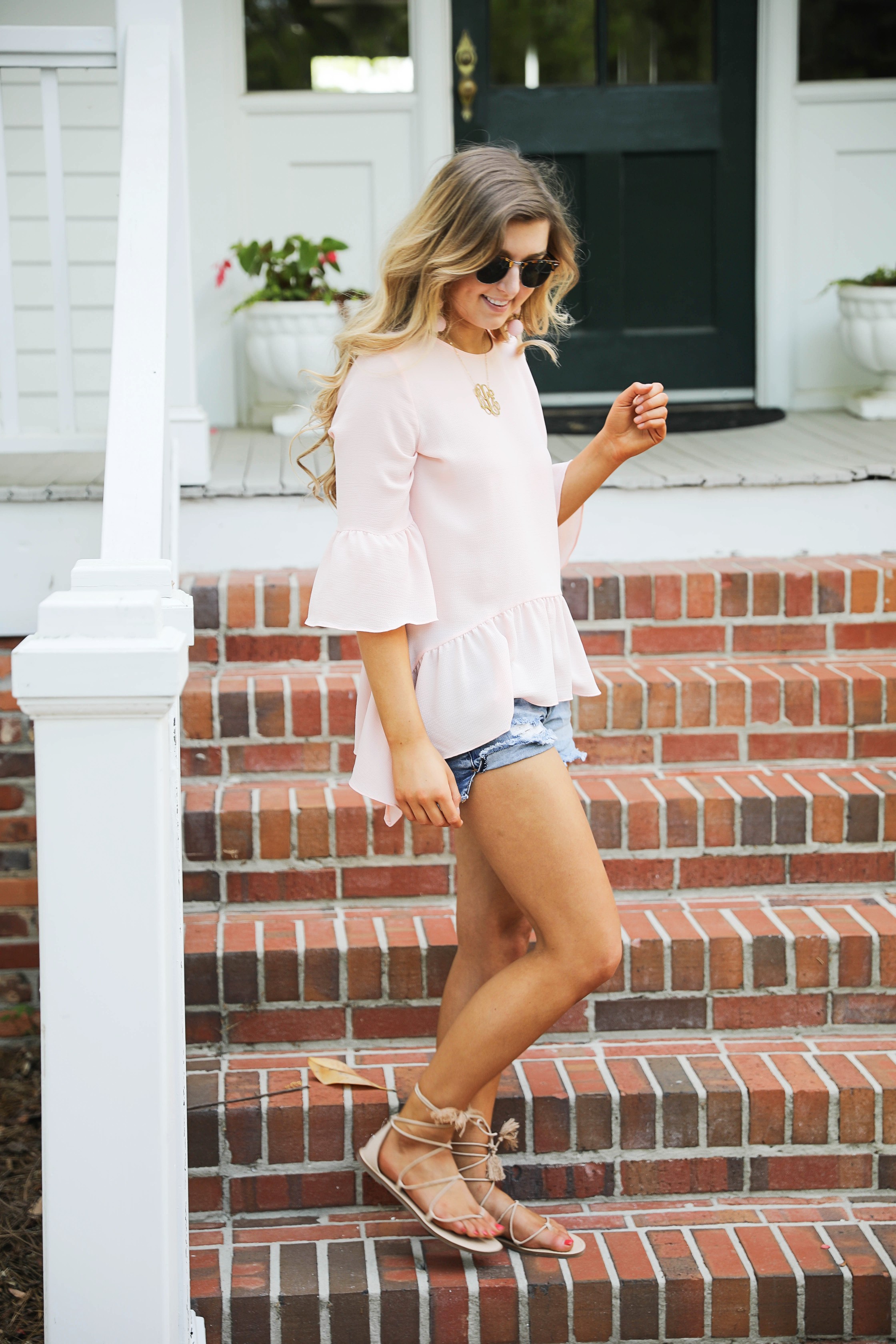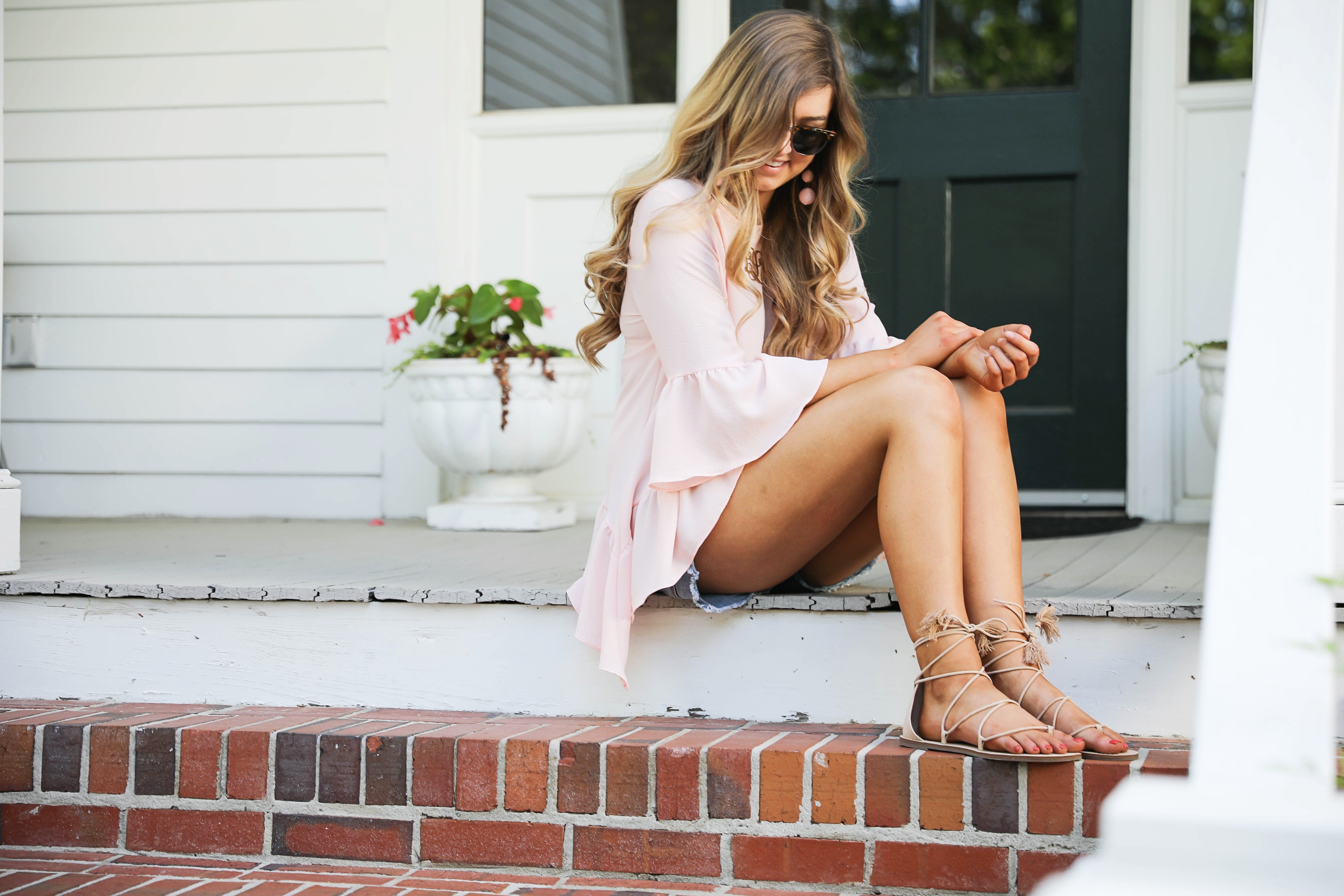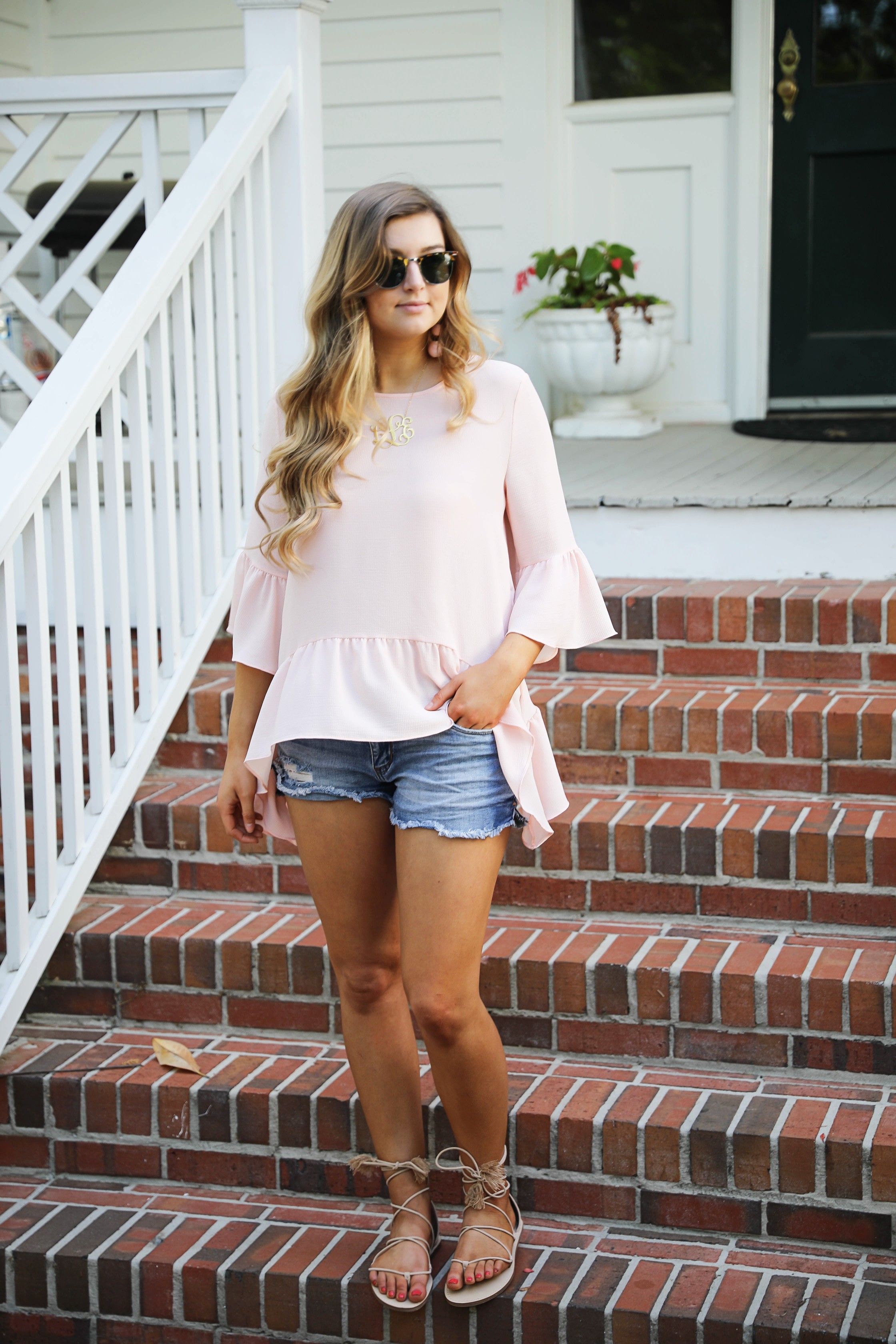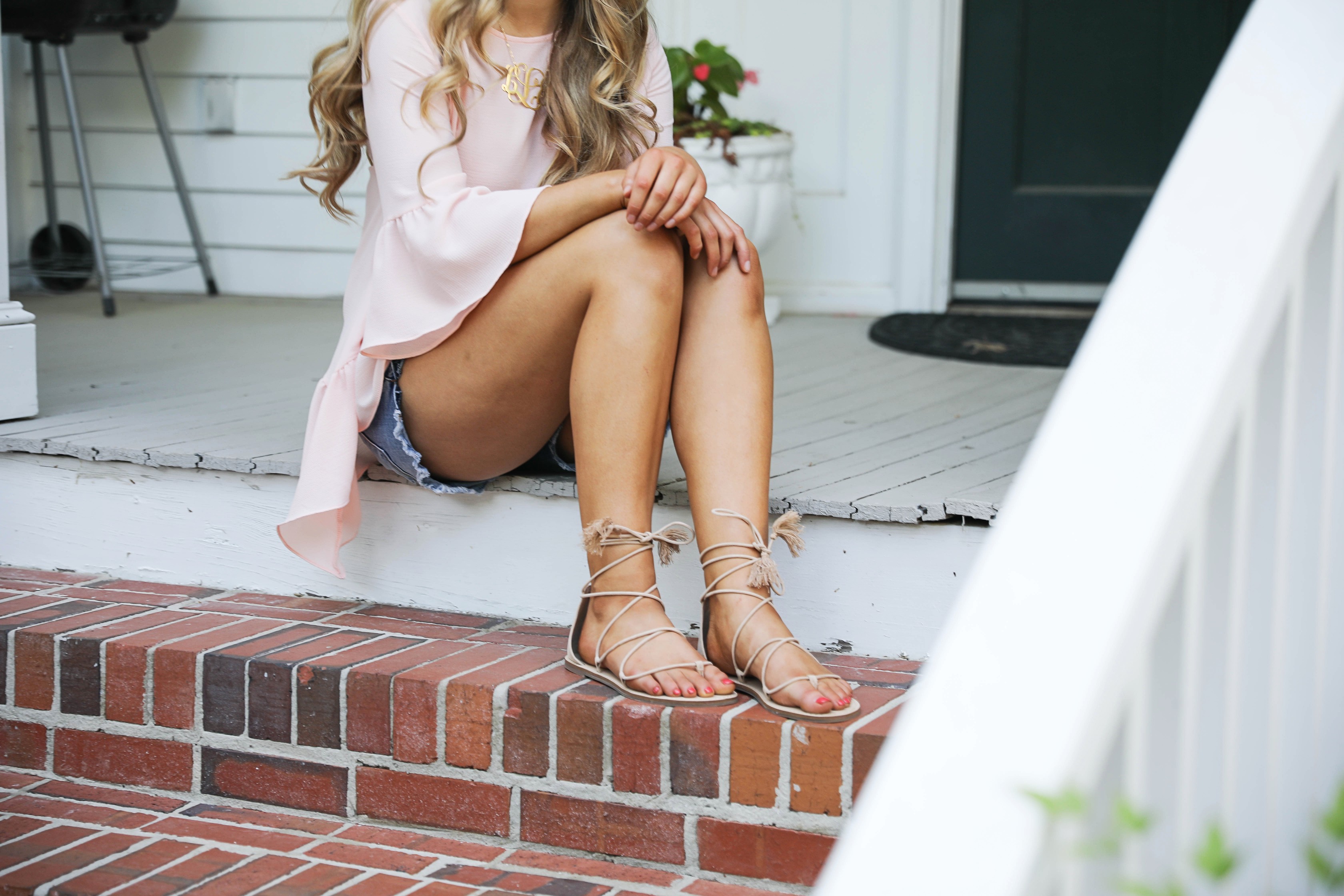 There is nothing cuter than a Georgia porch. I love driving through Georgia and looking at all the buildings and homes! My dad found this porch on the back of a church last weekend and we decided to stop to take some photos. I got bitten up by mosquitos during the shoot and it was sort of bittersweet (as weird as it sounds) because the mosquito bites mixed with the Georgia heat just made it feel like summer haha! My mom used to tell me that the bugs liked me because I would get so many mosquito bites every summer and it made me feel special lol. I seriously end up looking like I have the chicken pocks at some point every summer haha!
This cute flowy peplum top is my new favorite shirt. It's only $42 and comes in five colors (I may need to buy more). I thought the pink looked so cute against the pretty white porch! I paired it with my Bauble Bar earrings and 2.5″ monogram necklace. I also want to talk about these shoes because I am in love! I've been wearing a lot of shoes by Forever 21 recently because they're so trendy, but also cheap!
Ending this post a little short tonight (writing this on Wednesday) because I need to start painting my boyfriend's cooler for his formal this weekend! We leave mid-day on Friday and I just bought my cooler last night so wish me luck haha! I've had a crazy busy week as it is so this is adding a bit more stress, but last year I did it in two days so hopefully I can do that again! I am the worst at procrastinating haha! I will say, I've got cooler painting down so if any of you college students want a post or video on it let me know!
xoxo,
Lauren Emily Lindmark
Copyright © 2017 dailydoseofcharm.com