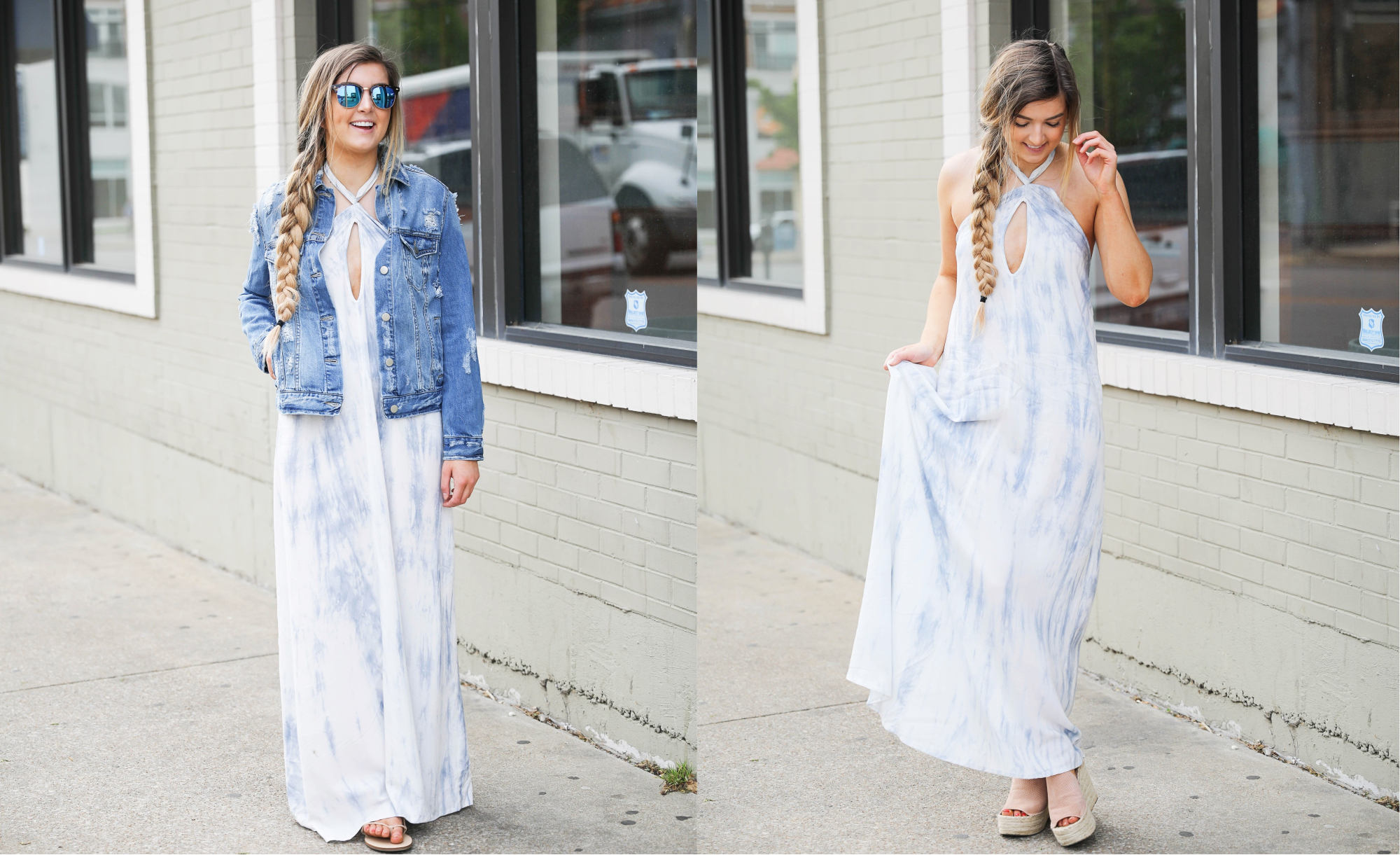 Graduation Party Outfits | Day to Night OOTD
Day Outfit:
---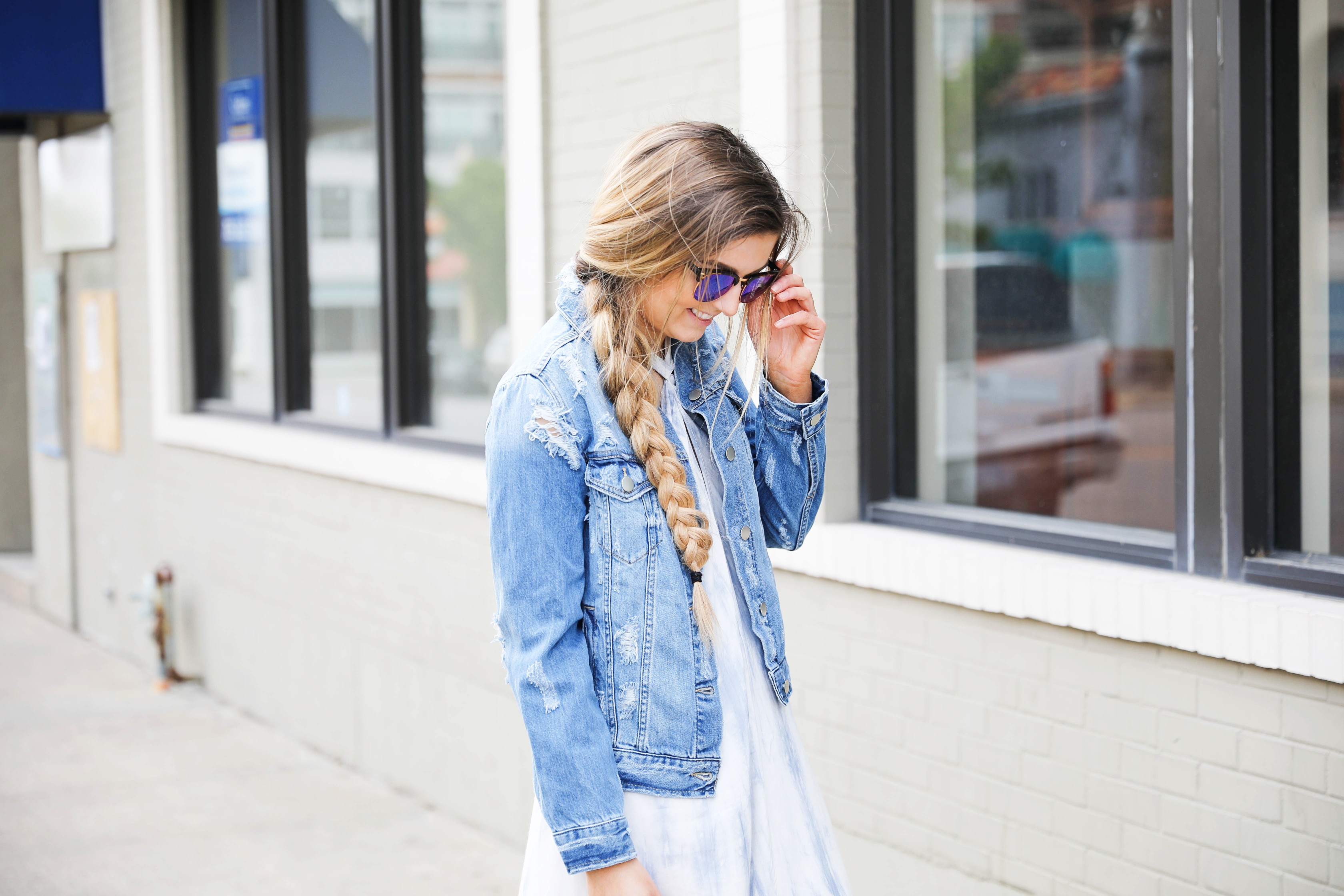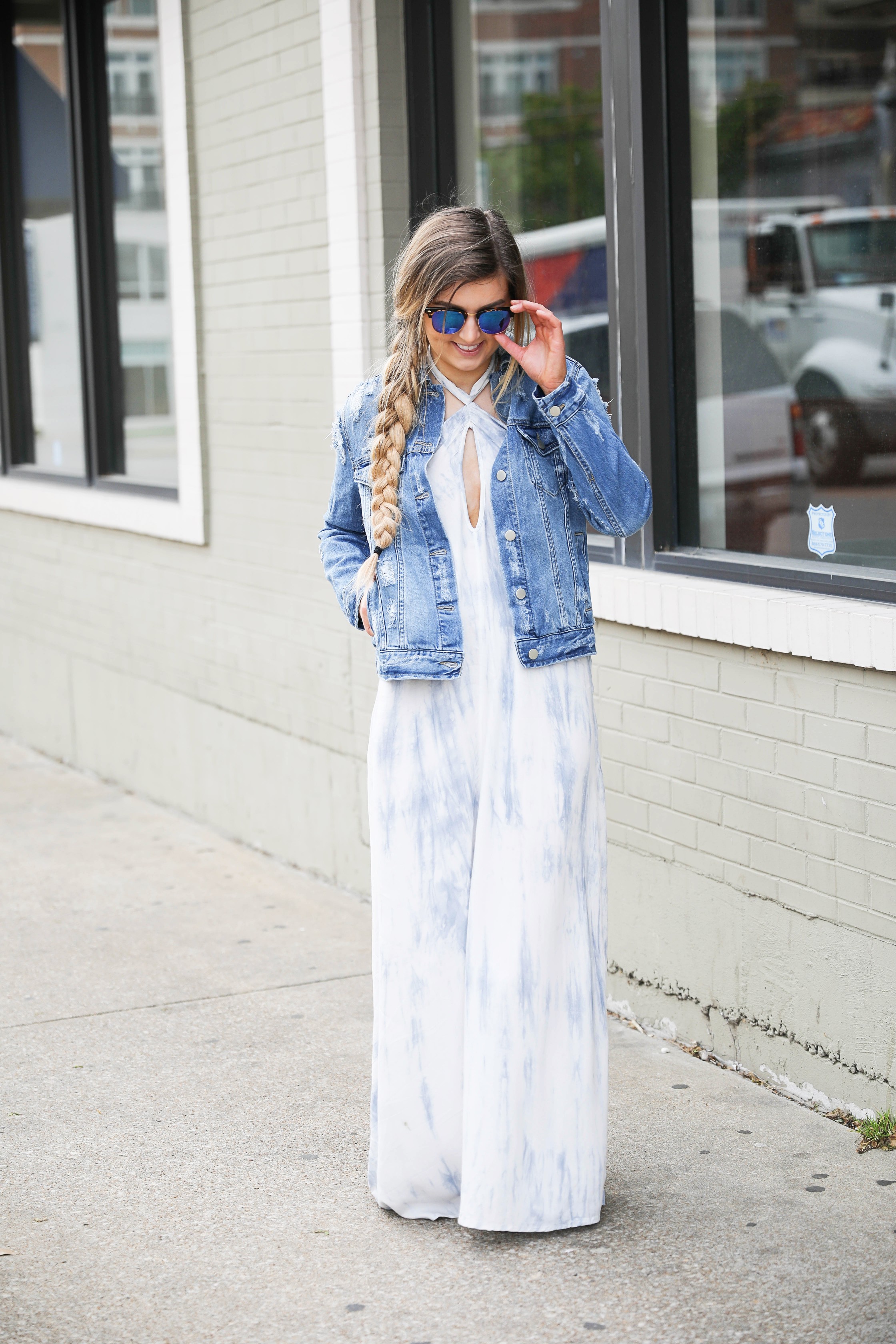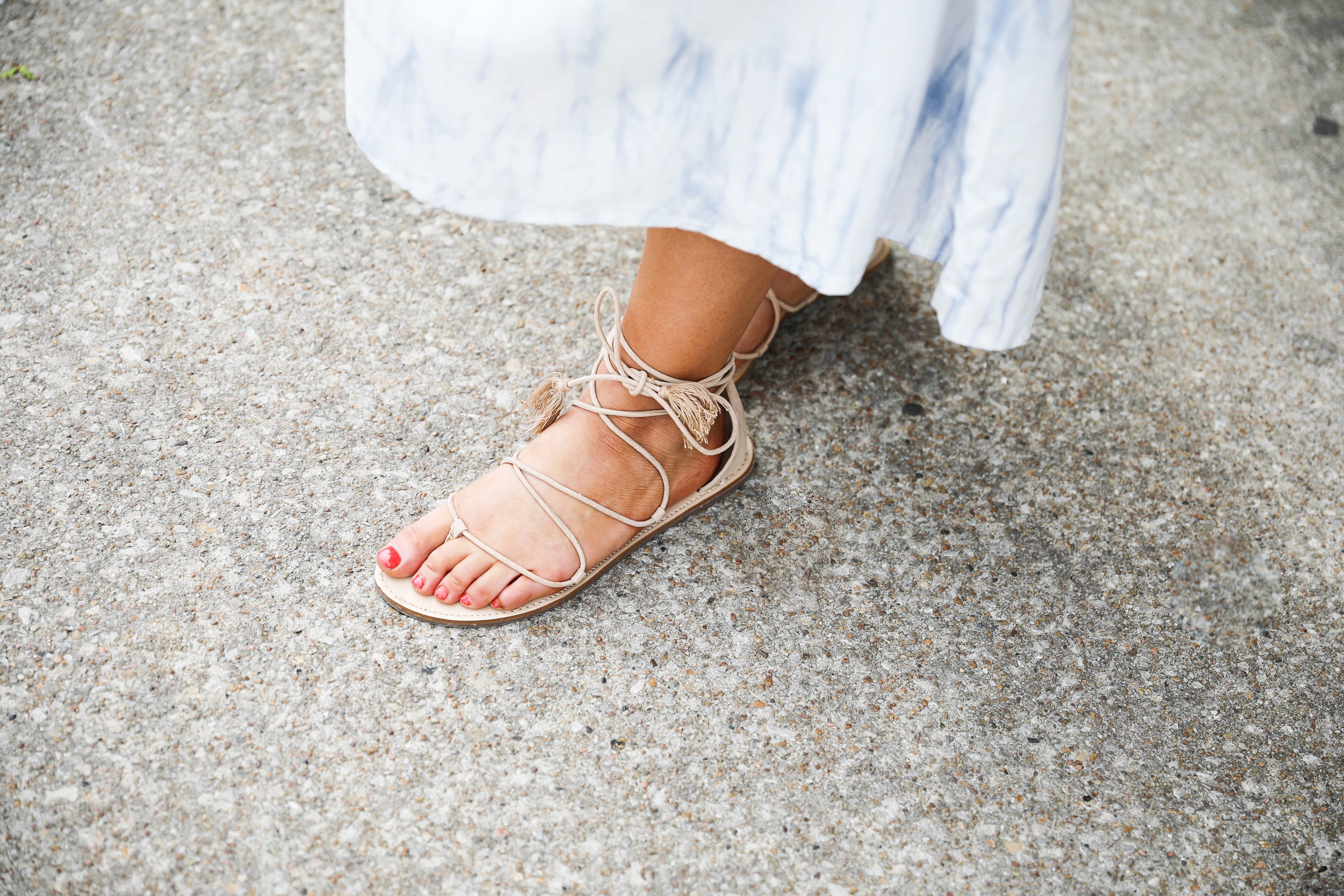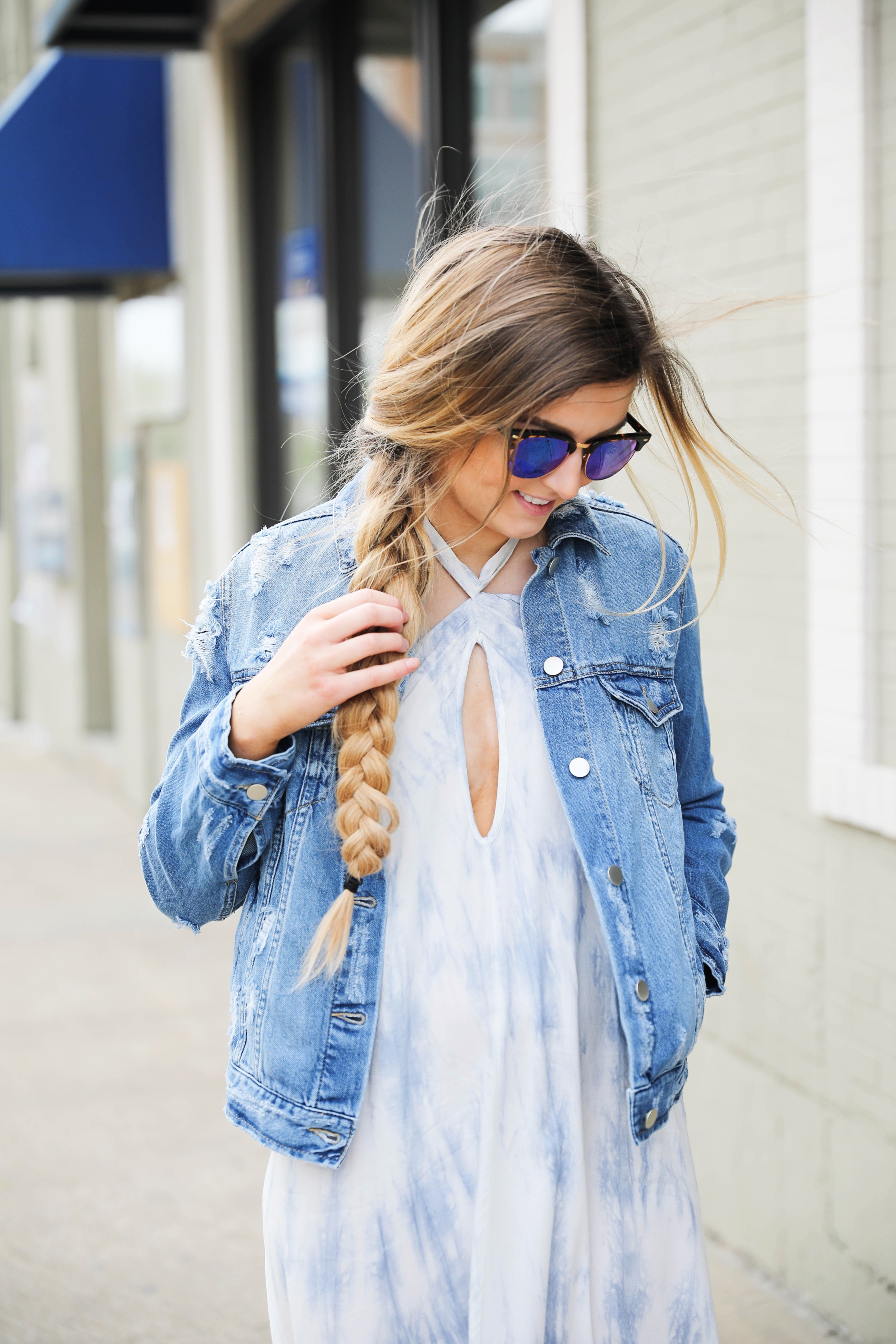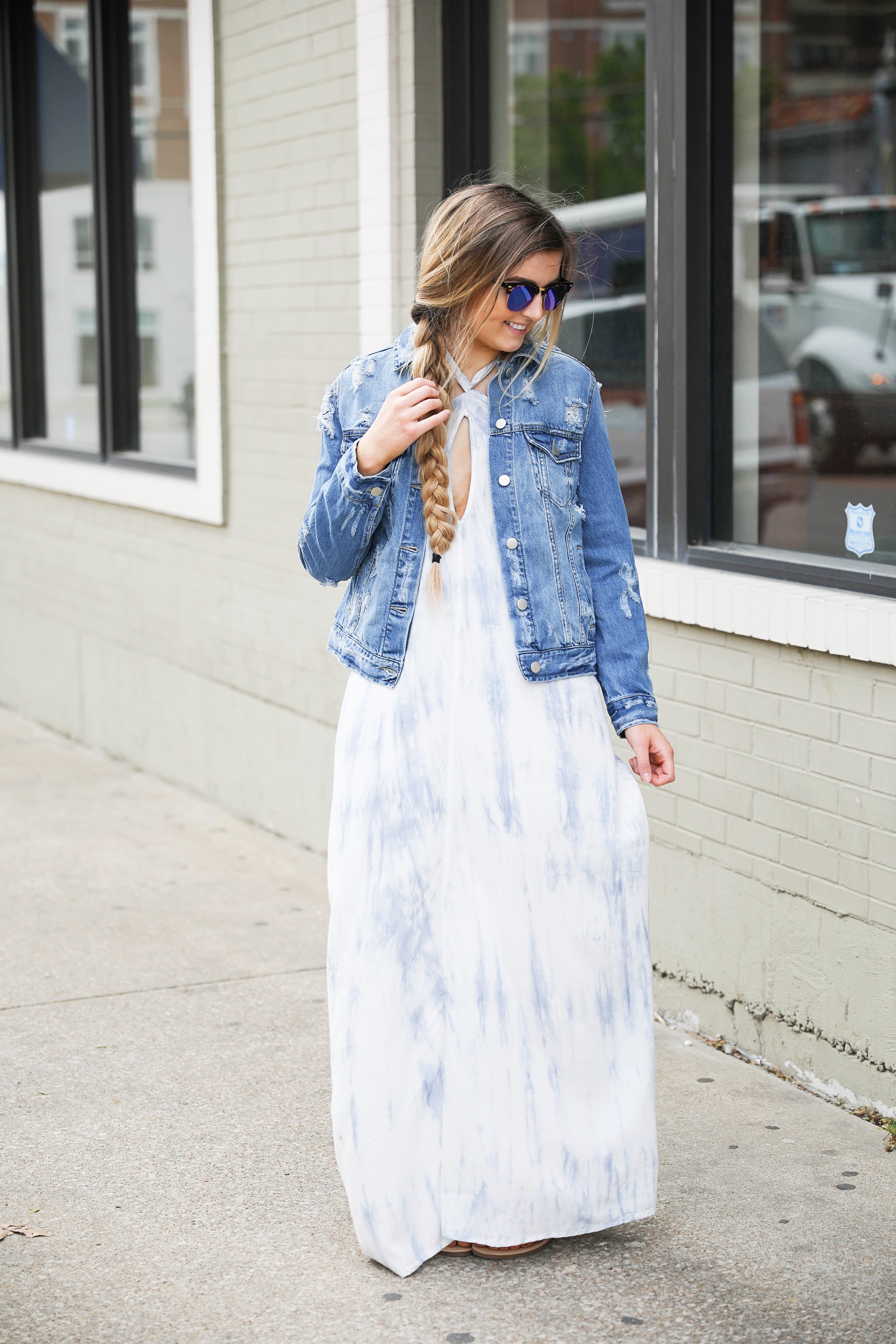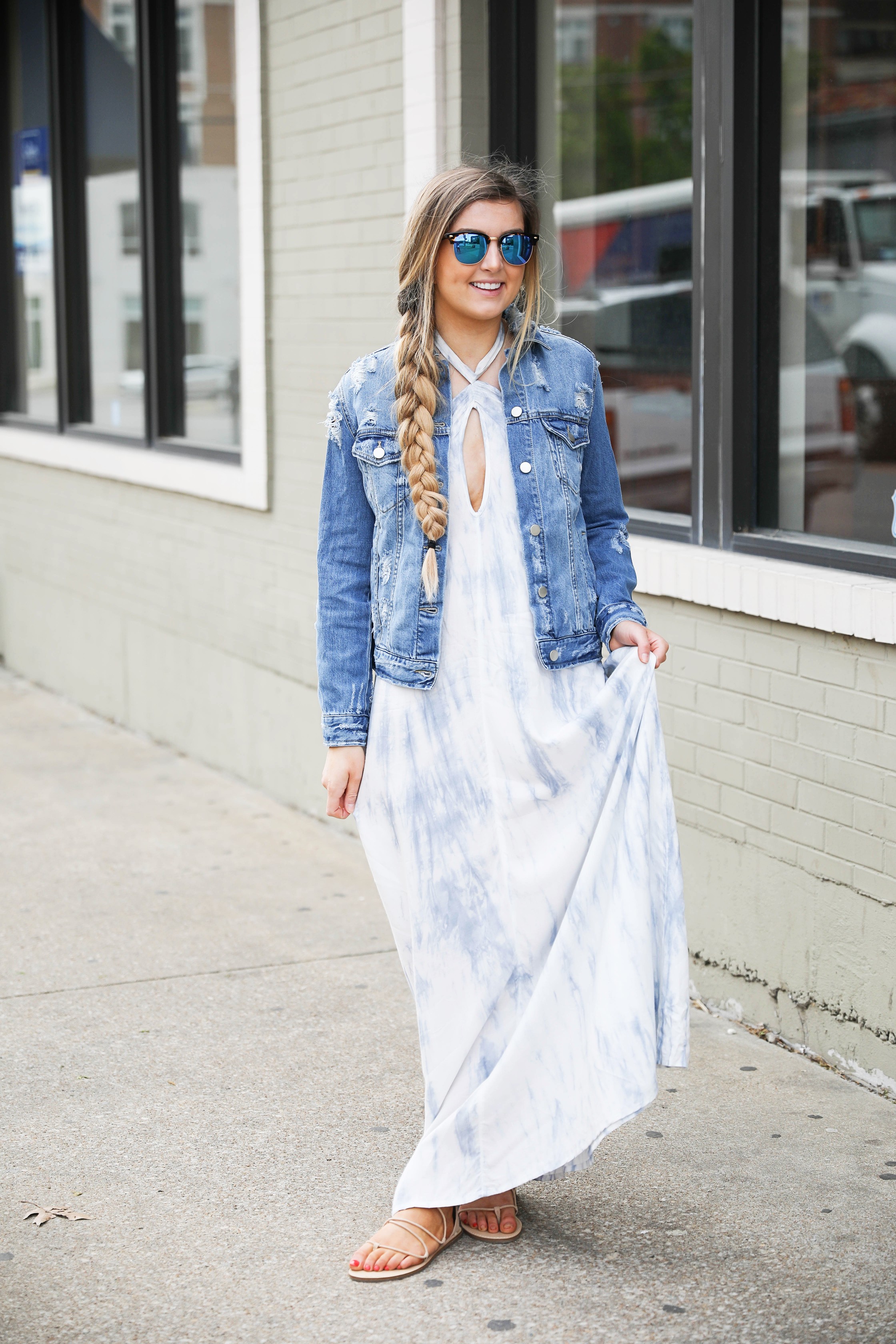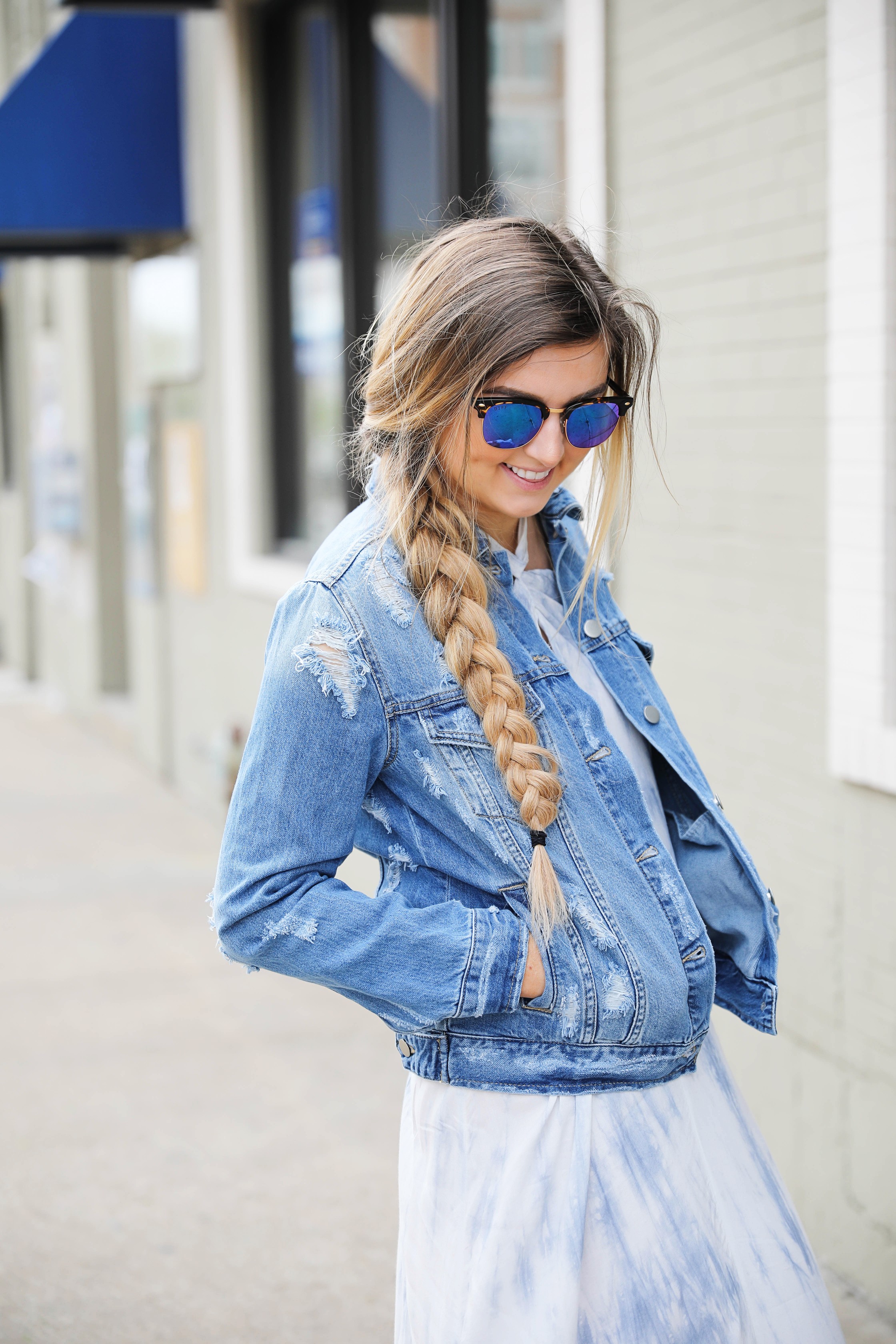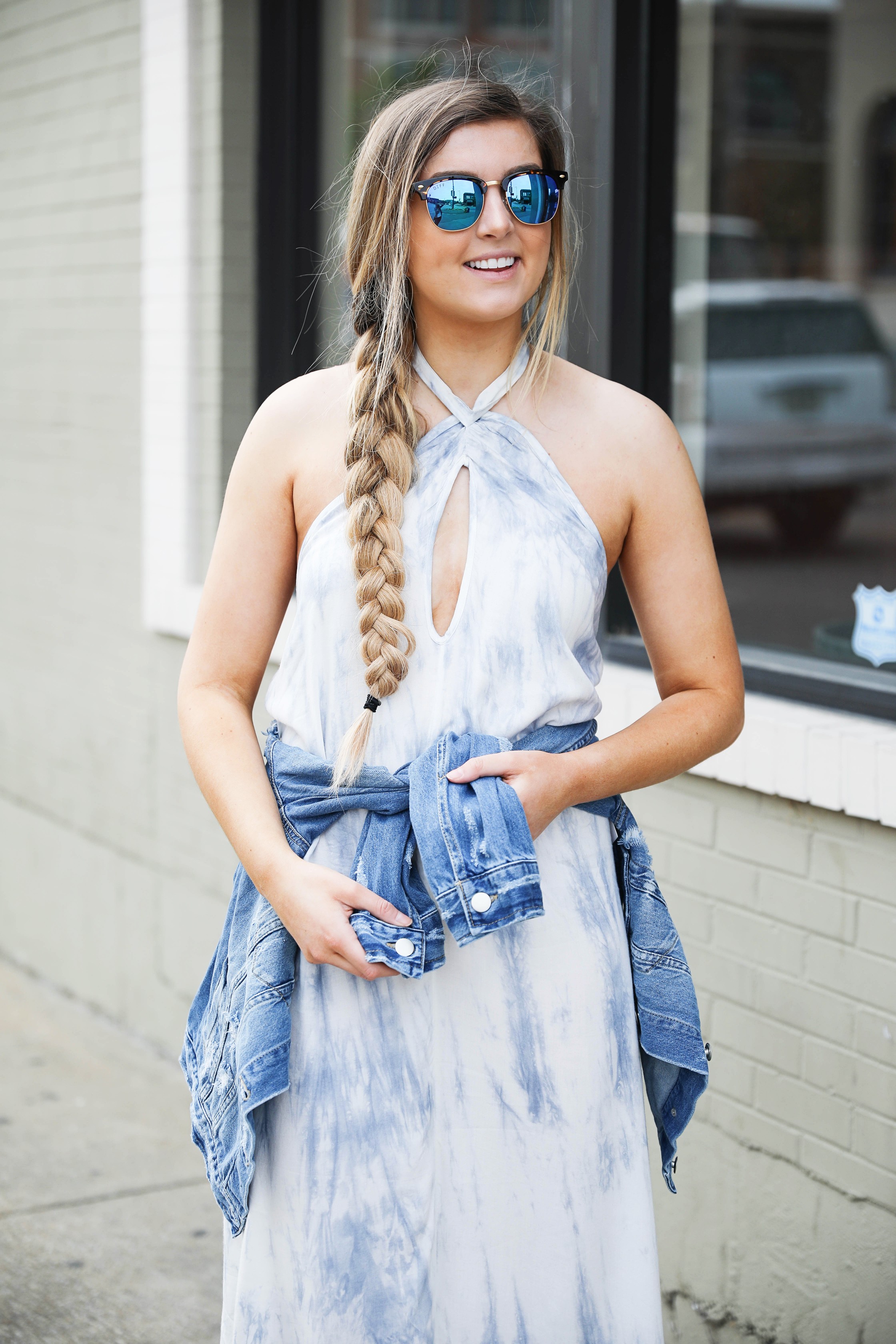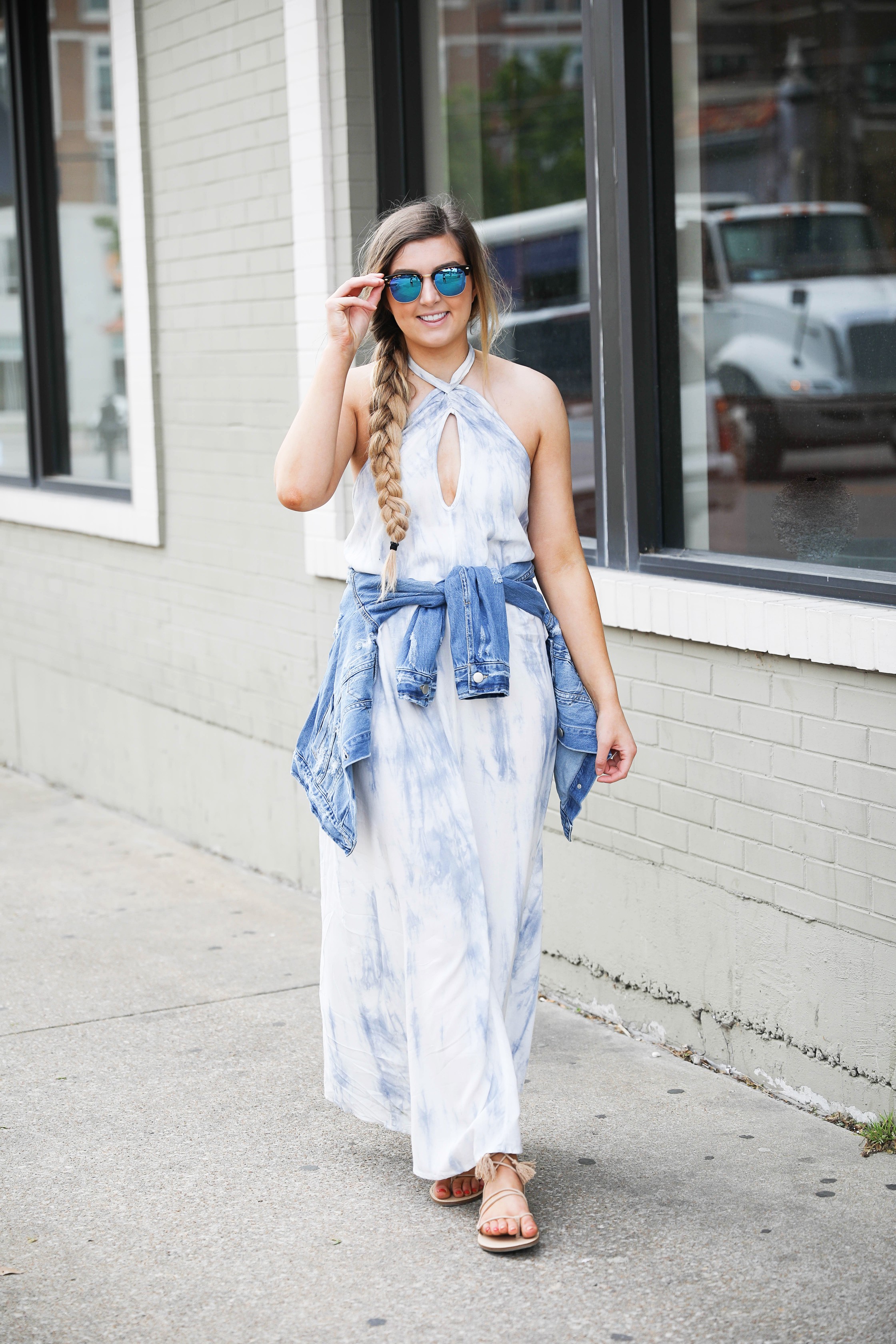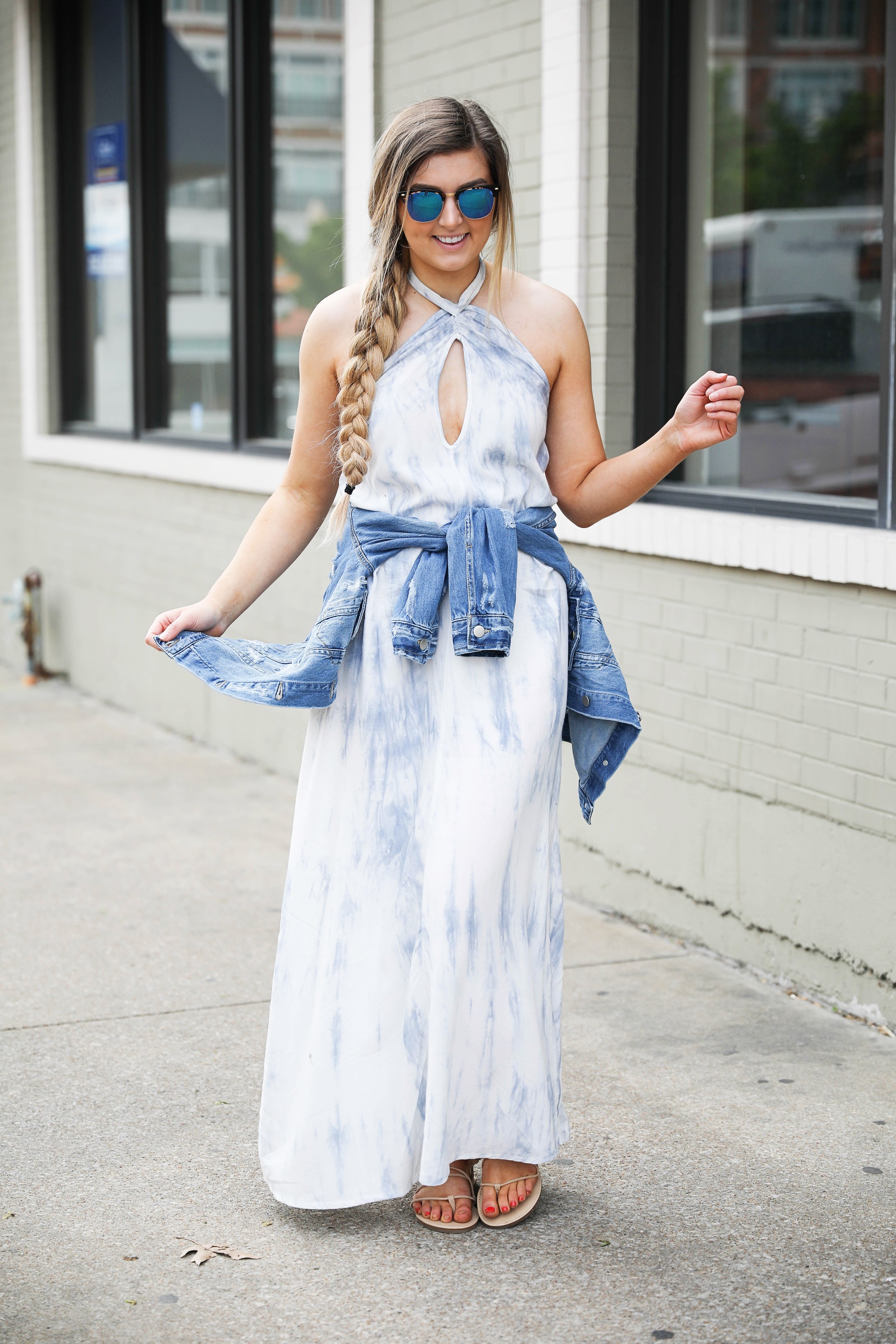 Night Outfit:
---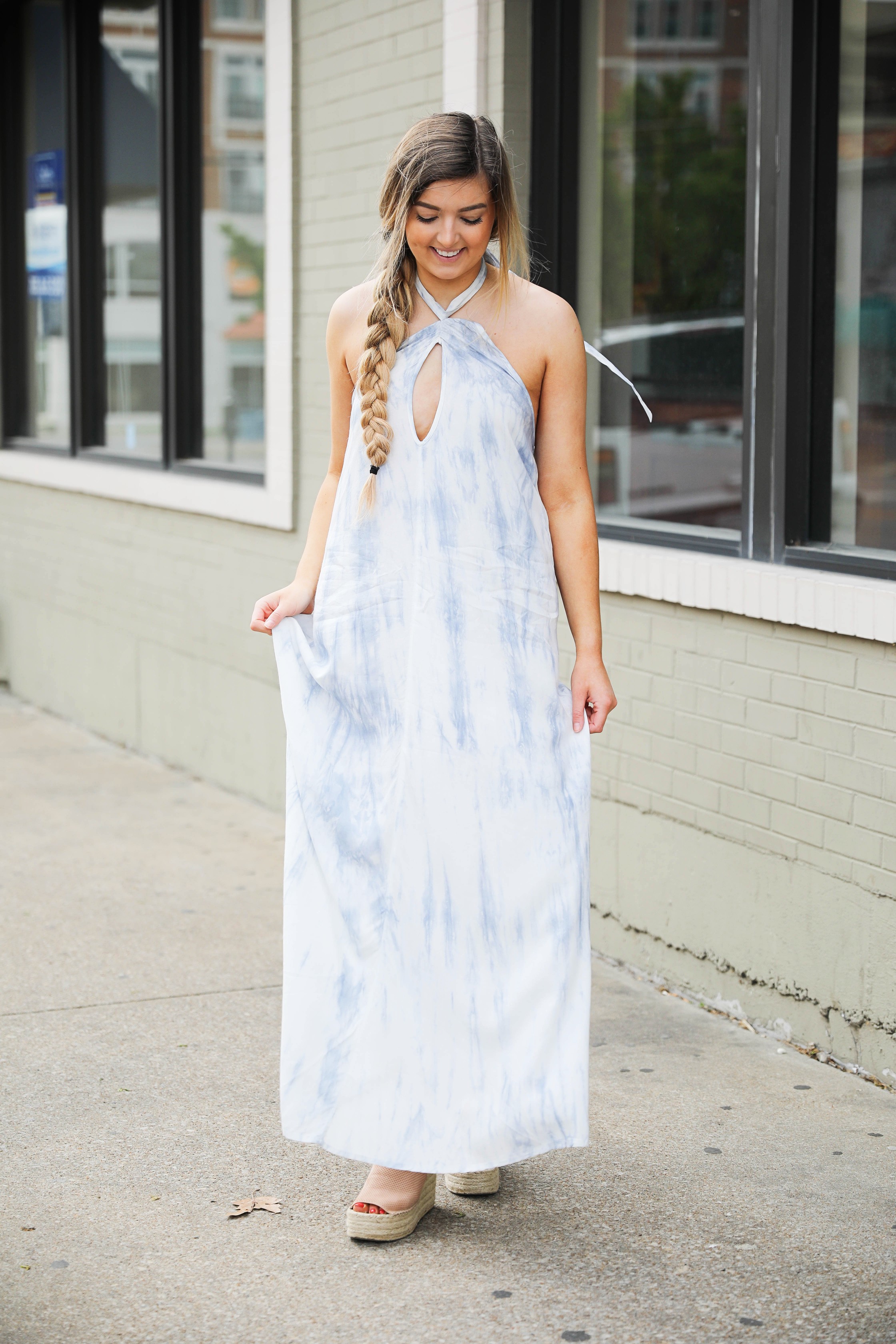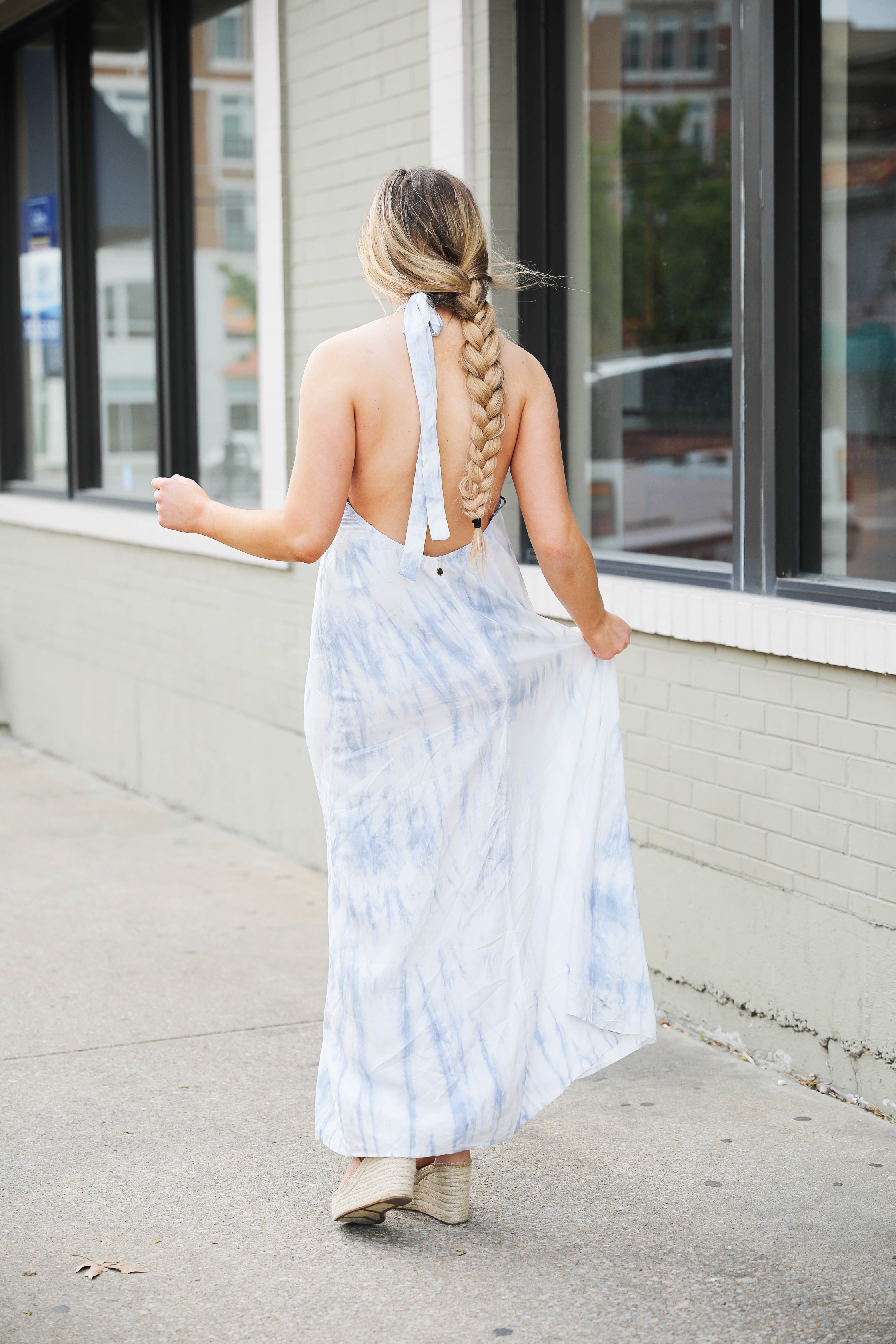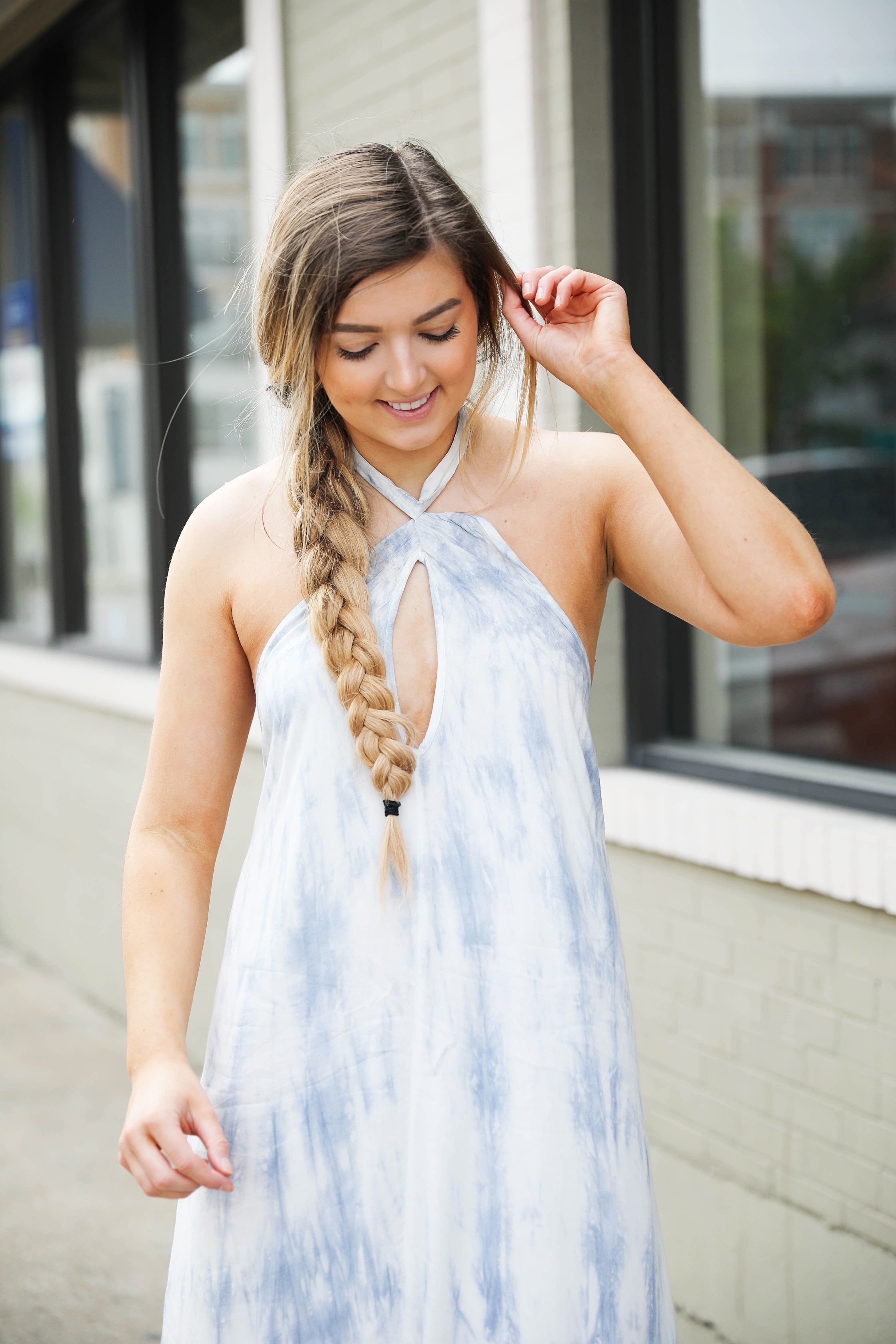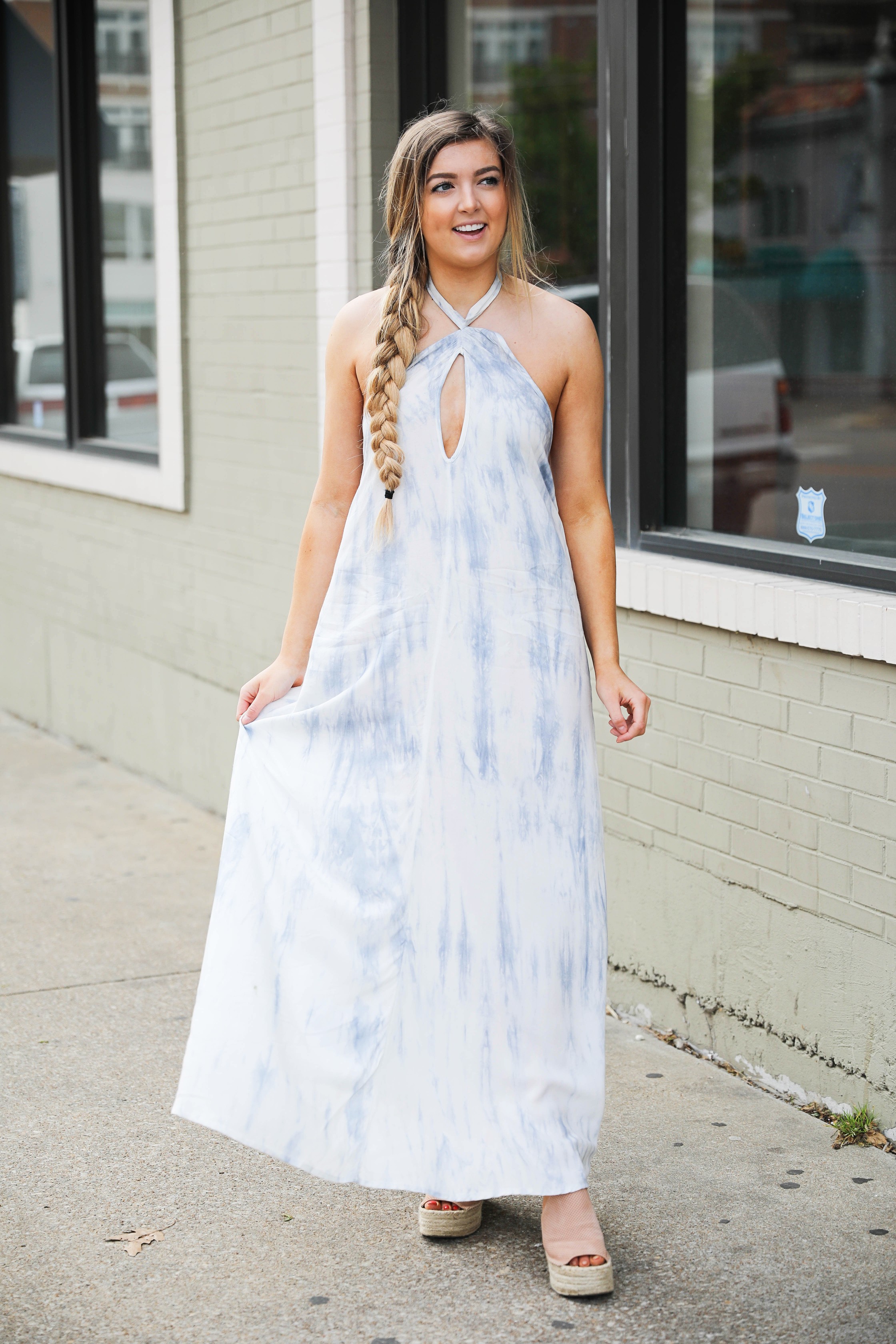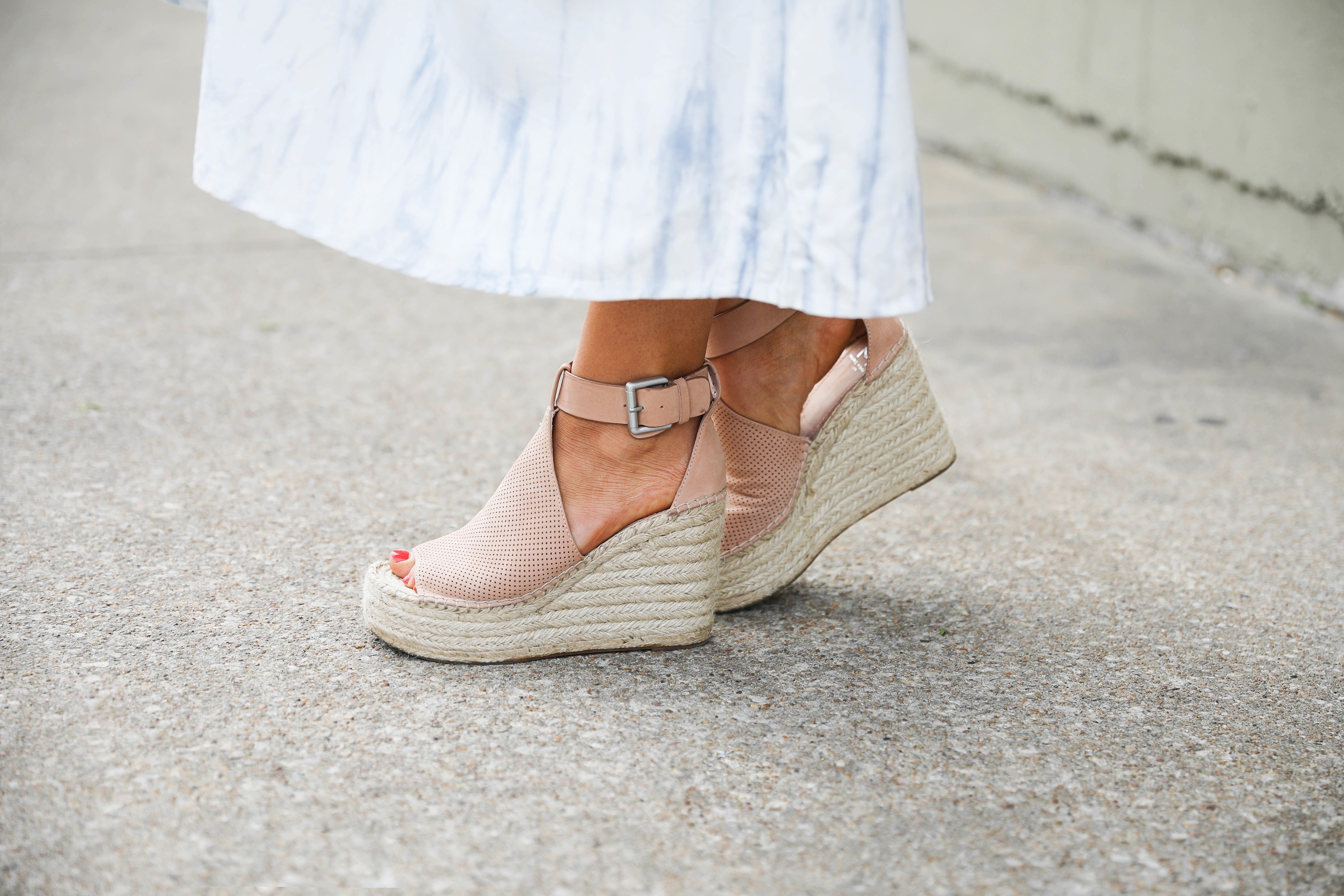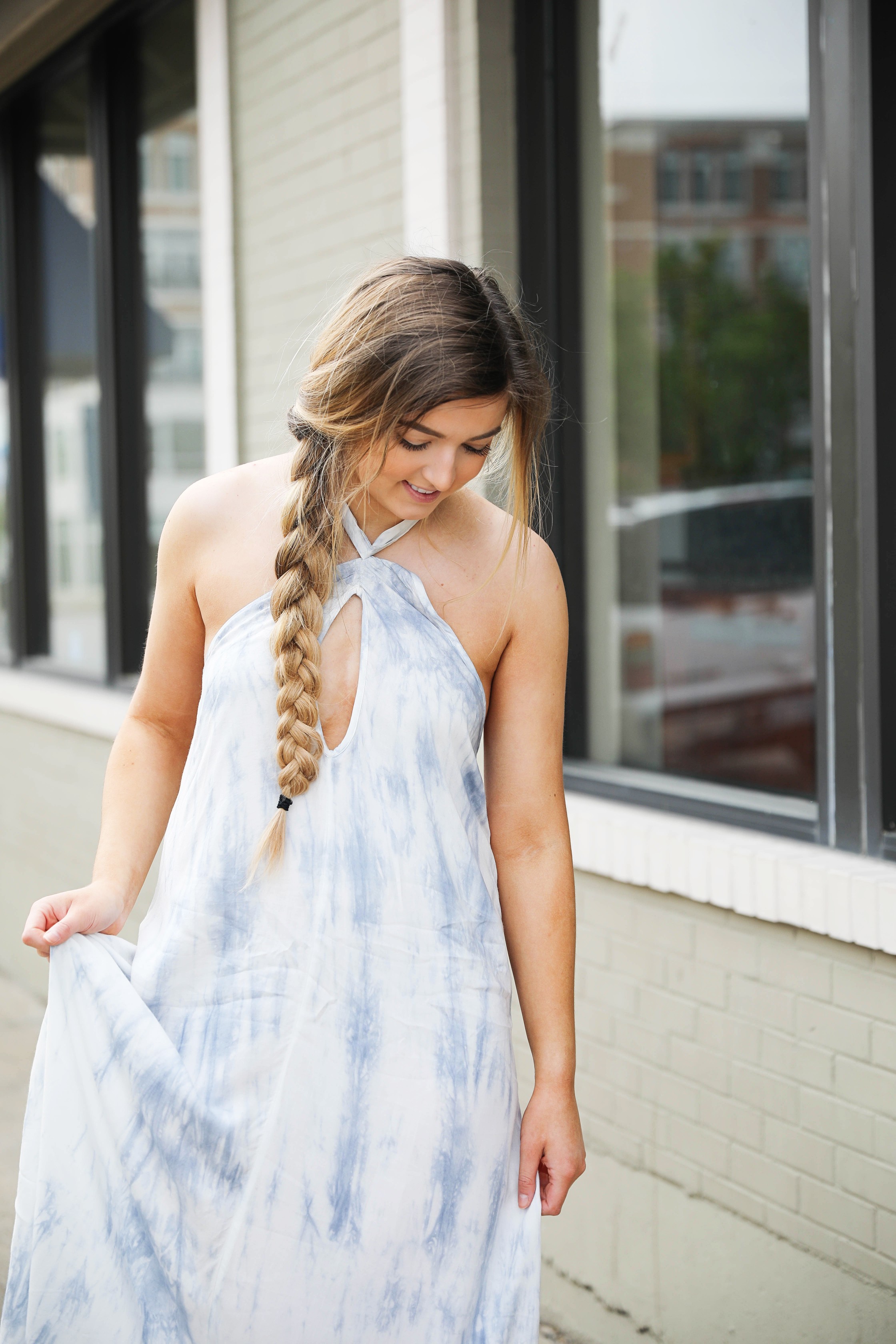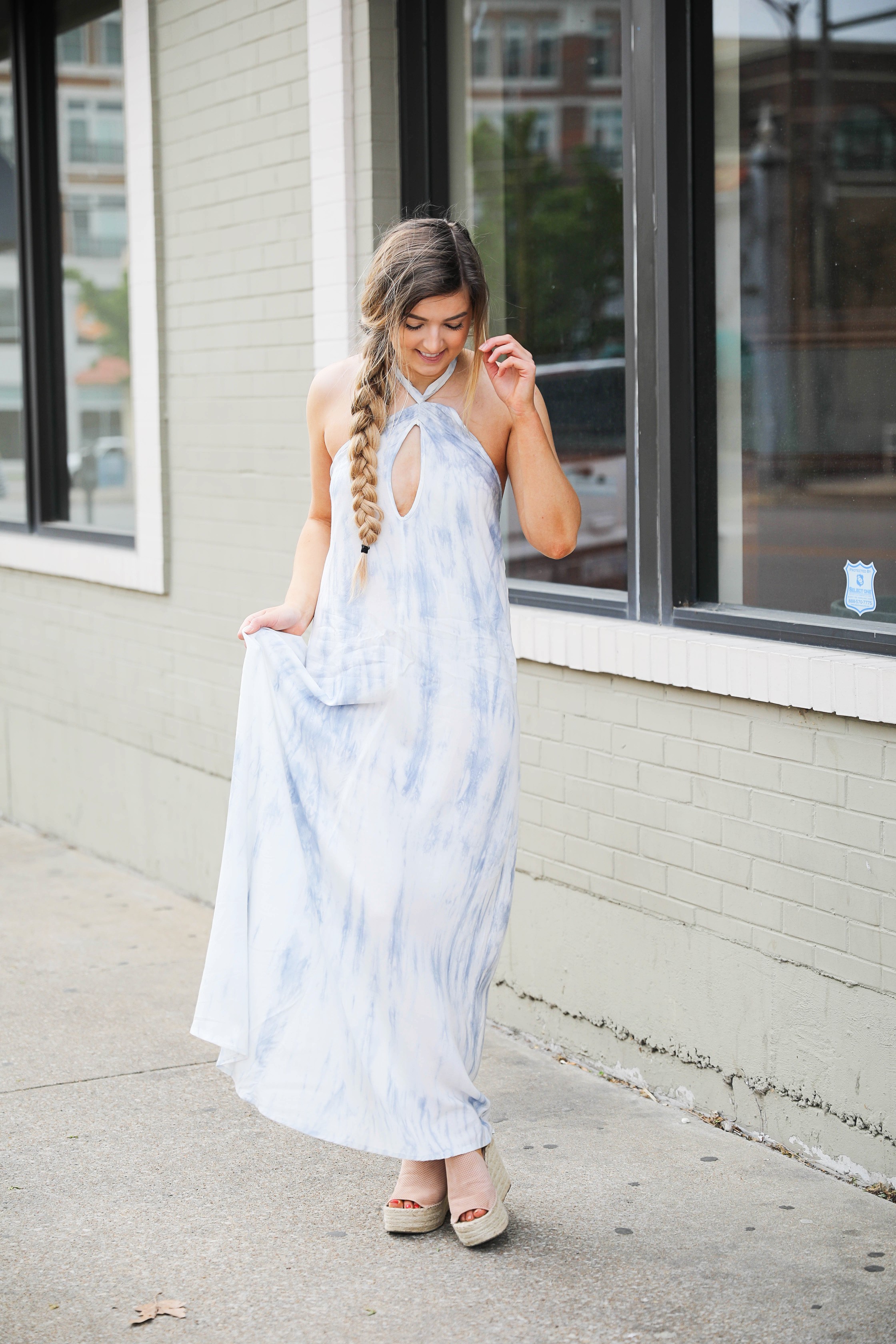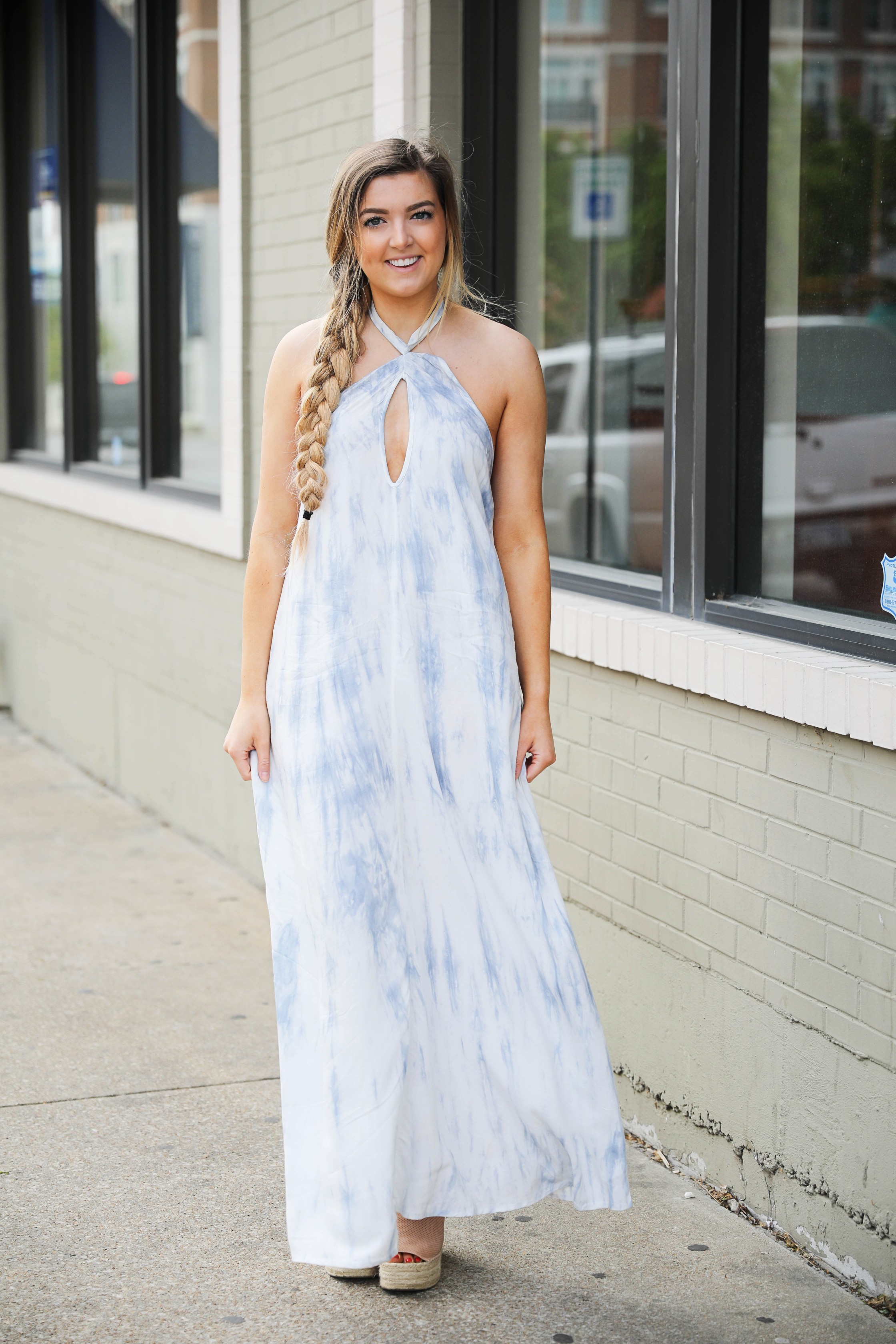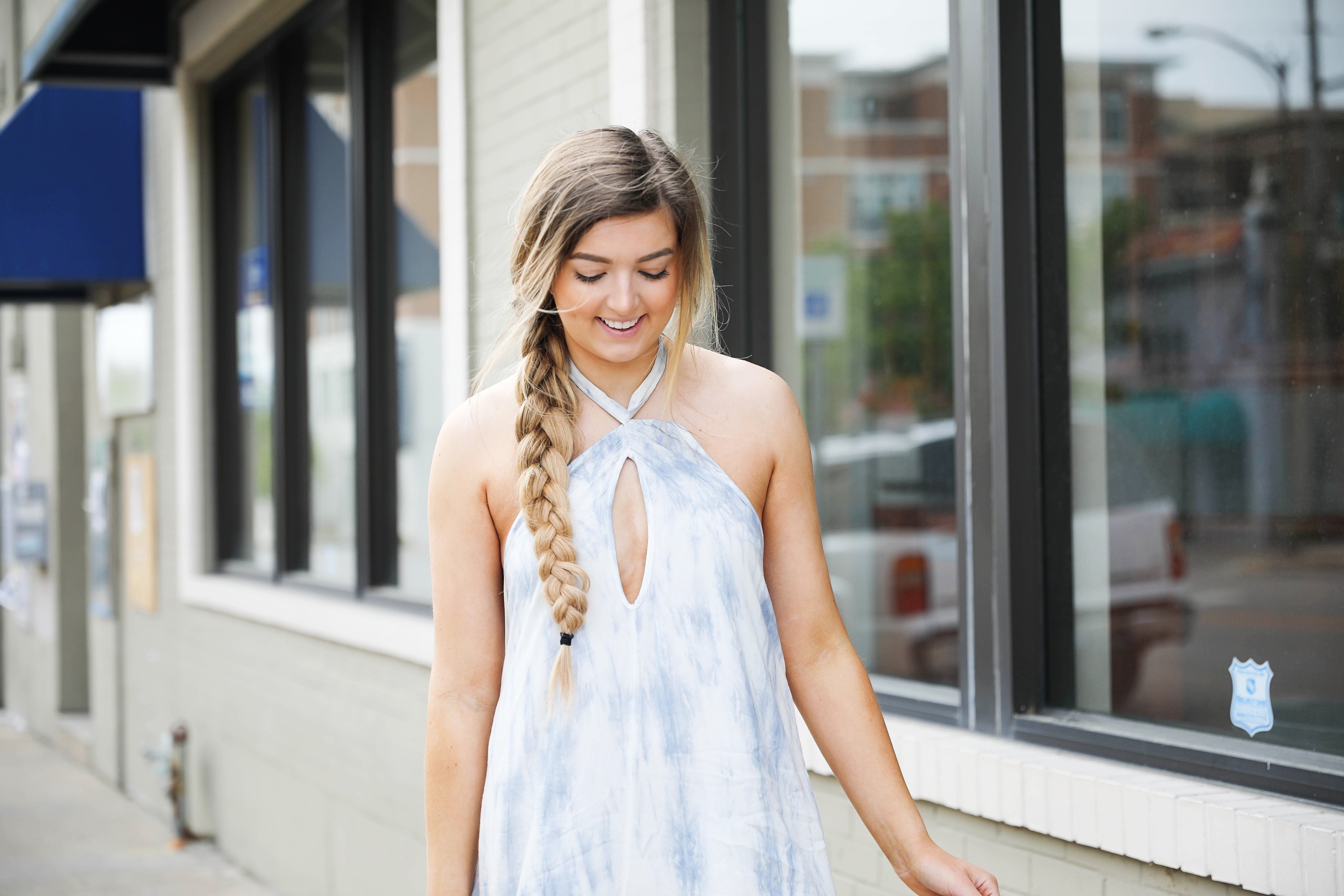 Evening: | Dress ($60) | Shoes (blush) |
Whenever it's grad party season I feel like there are 500 parties to attend! Which means buying outfits can get expensive! I wanted to show y'all a versatile outfit that can be transformed from a casual look to a nicer one for different parties!
This dress is so fun and flowy, and the price makes it even better! I love that it can be dressed up or dressed down. I have been totally obsessed with maxi dresses lately (which you could probably tell since I have posted so many) so every time I see one I am drawn to it! Originally I was going to wear my hair down and curly for the day look and up for the night look, but I didn't have time to do my hair (girl probs). You can also add jewelry to make each look more unique! I can't wait to wear this to grad parties.
Speaking of grad season, today's post is partnered with Basic Invite which is an invitations, announcements, and photo cards company! I am a huge fan of stationery, in fact I own way too many cute blank cards and thank you notes (if it's even possible to own too many). Not only do grad's need cute outfits for parties, but they also need graduation invites, thank you notes, and stationery (which also makes for the perfect gifts for this time in their lives)! When Basic Invite contacted me I loved how unique their products were. It made me wish I was planning a party just to buy invites haha! They also have cute business cards that I am definitely eyeing right now, as well as guest books, wedding kits, stickers, envelopes, and more!
Another amazing thing about Basic Invite is how much they care about their customers and the product they are getting. There are unlimited color combinations you can choose on every stationery product which means you'll be getting something totally unique! When designing your product you can see instant online previews and they guarantee the color you see on your screen is the one that will arrive. Finally, one of my favorite things, they have a custom sample option where you can order your stationery and get a sample to make sure it's what you want! You can even sample more than one so you can compare!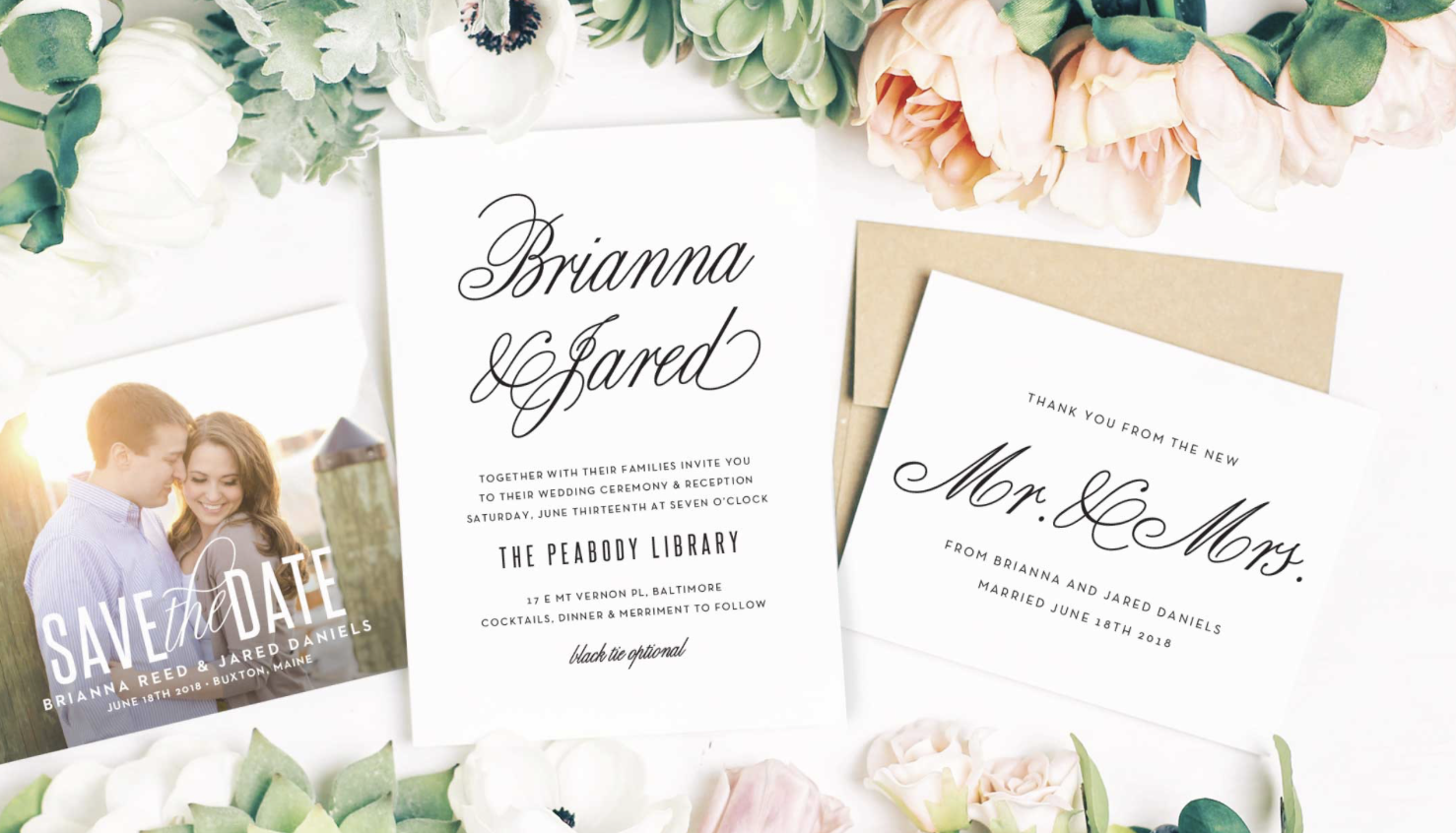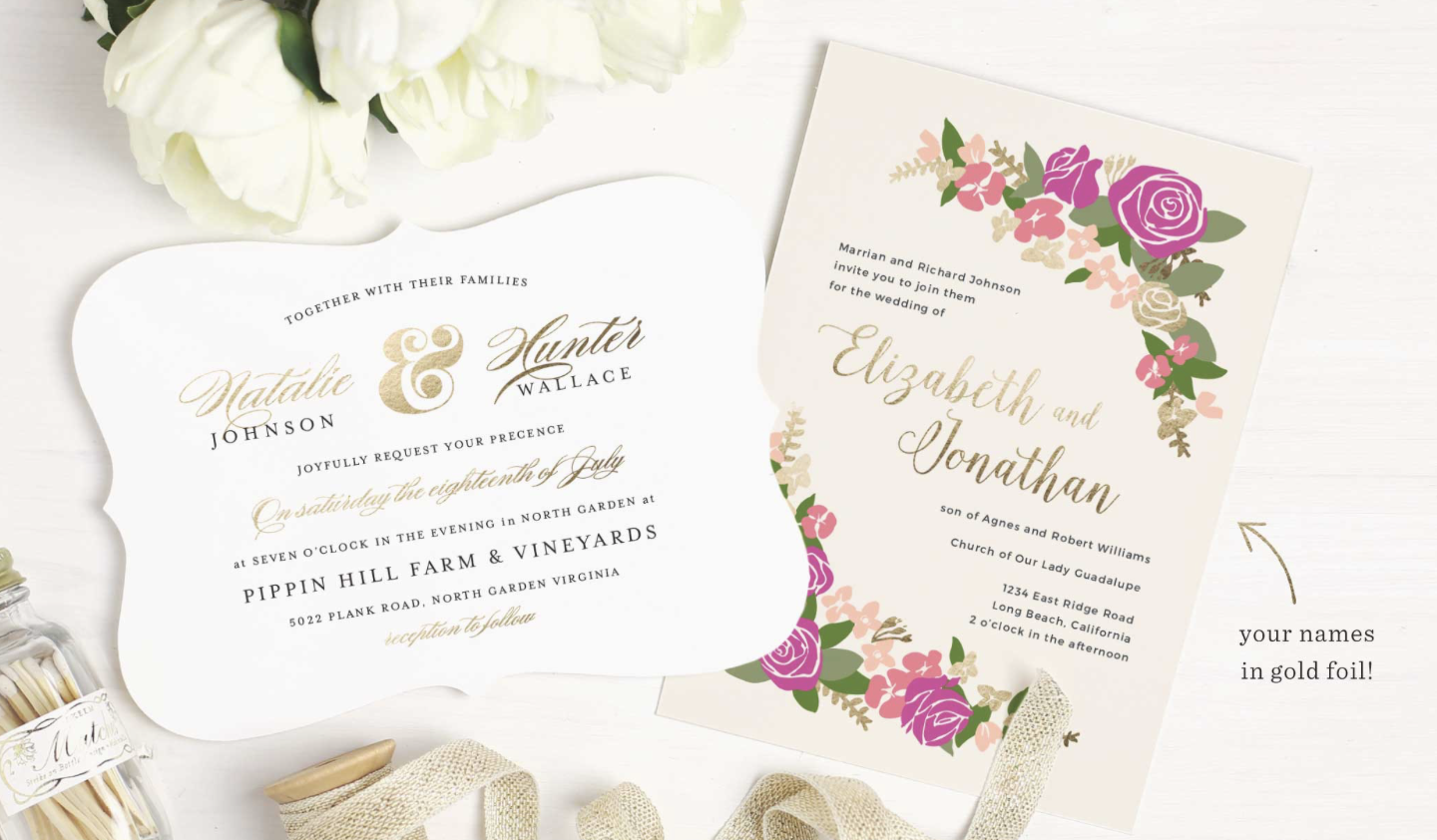 xoxo,
Lauren Emily Lindmark
Copyright © 2017 dailydoseofcharm.com

*Thank you Basic Invite for sponsoring this post