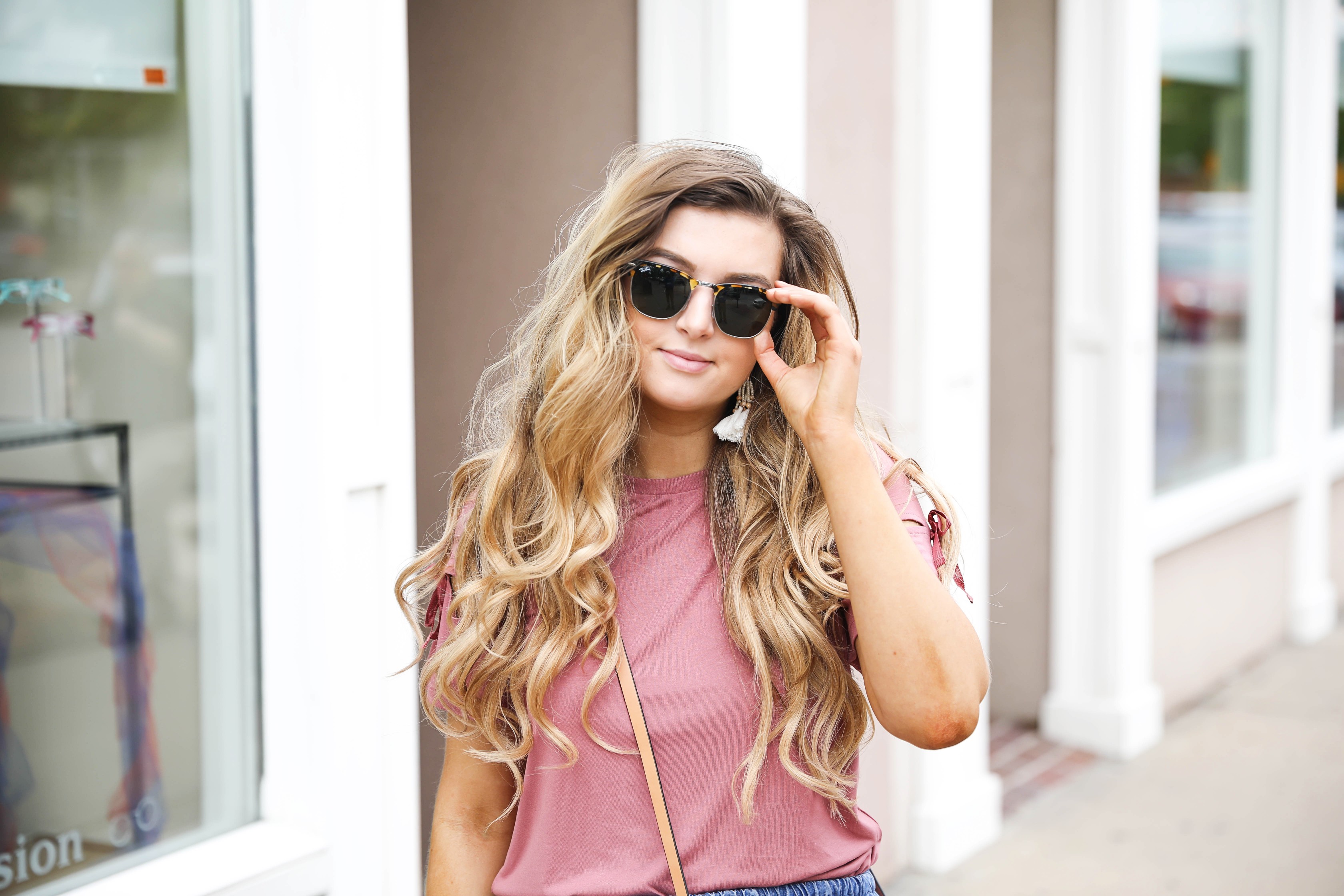 Casual Outfit for School or Errands | OOTD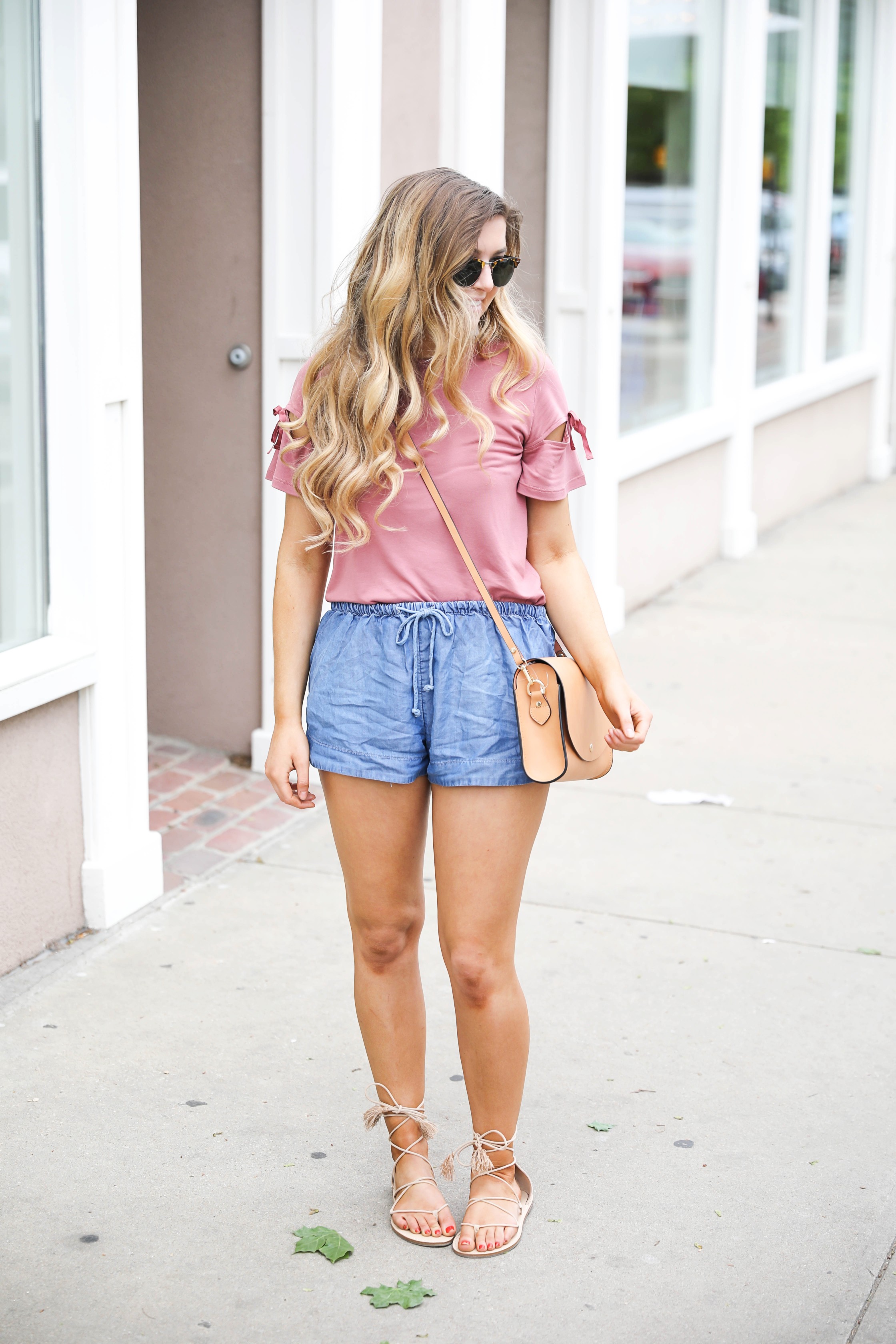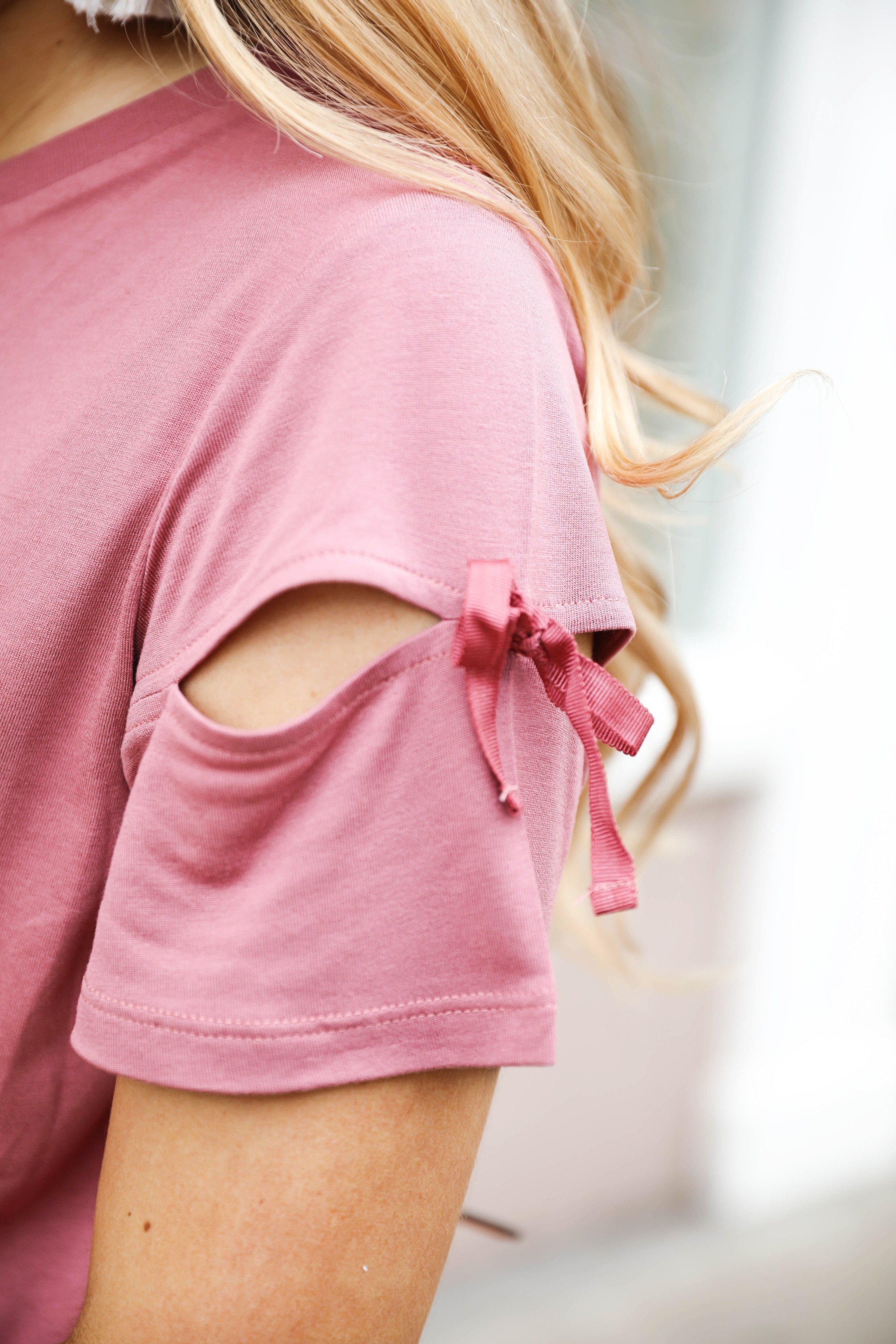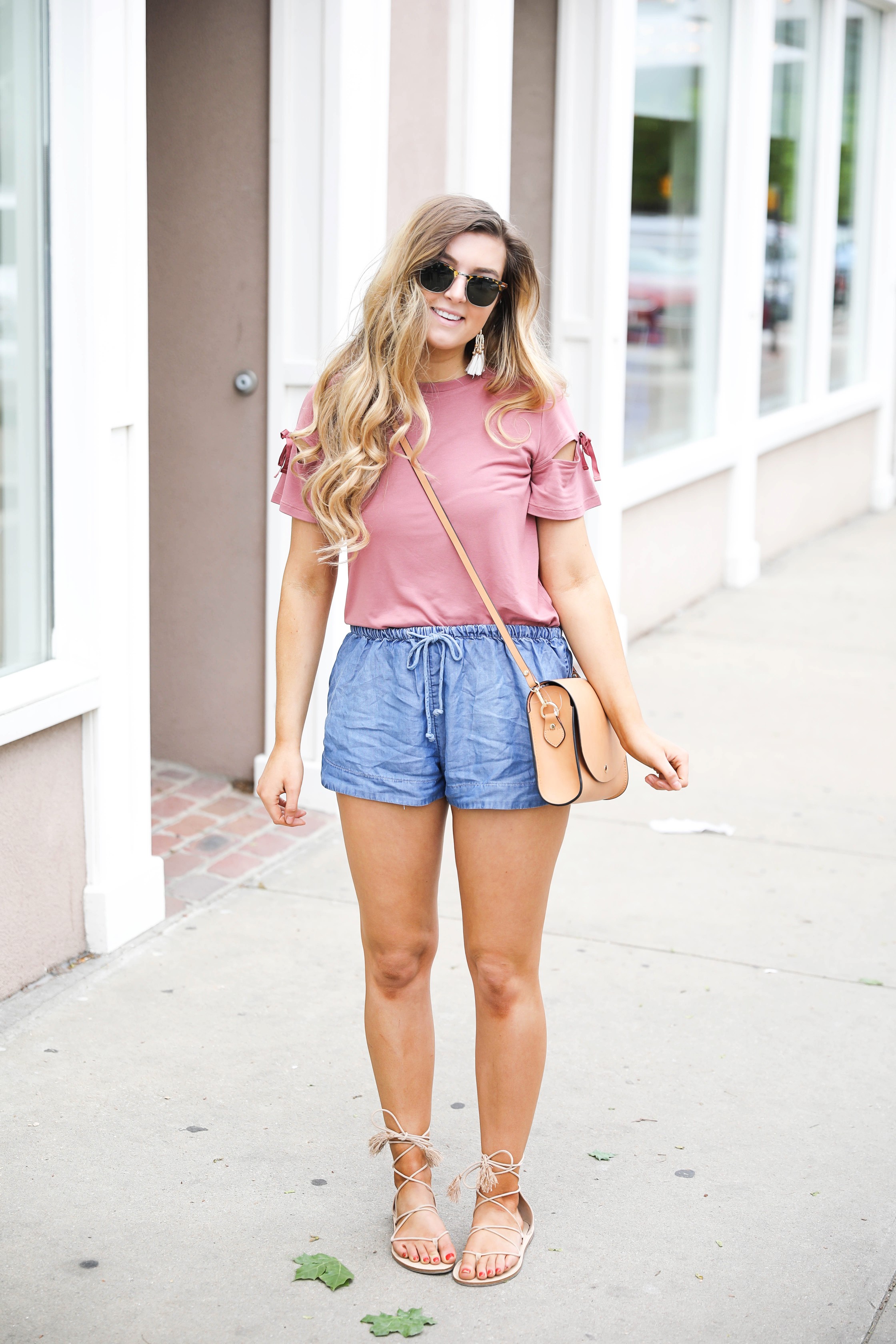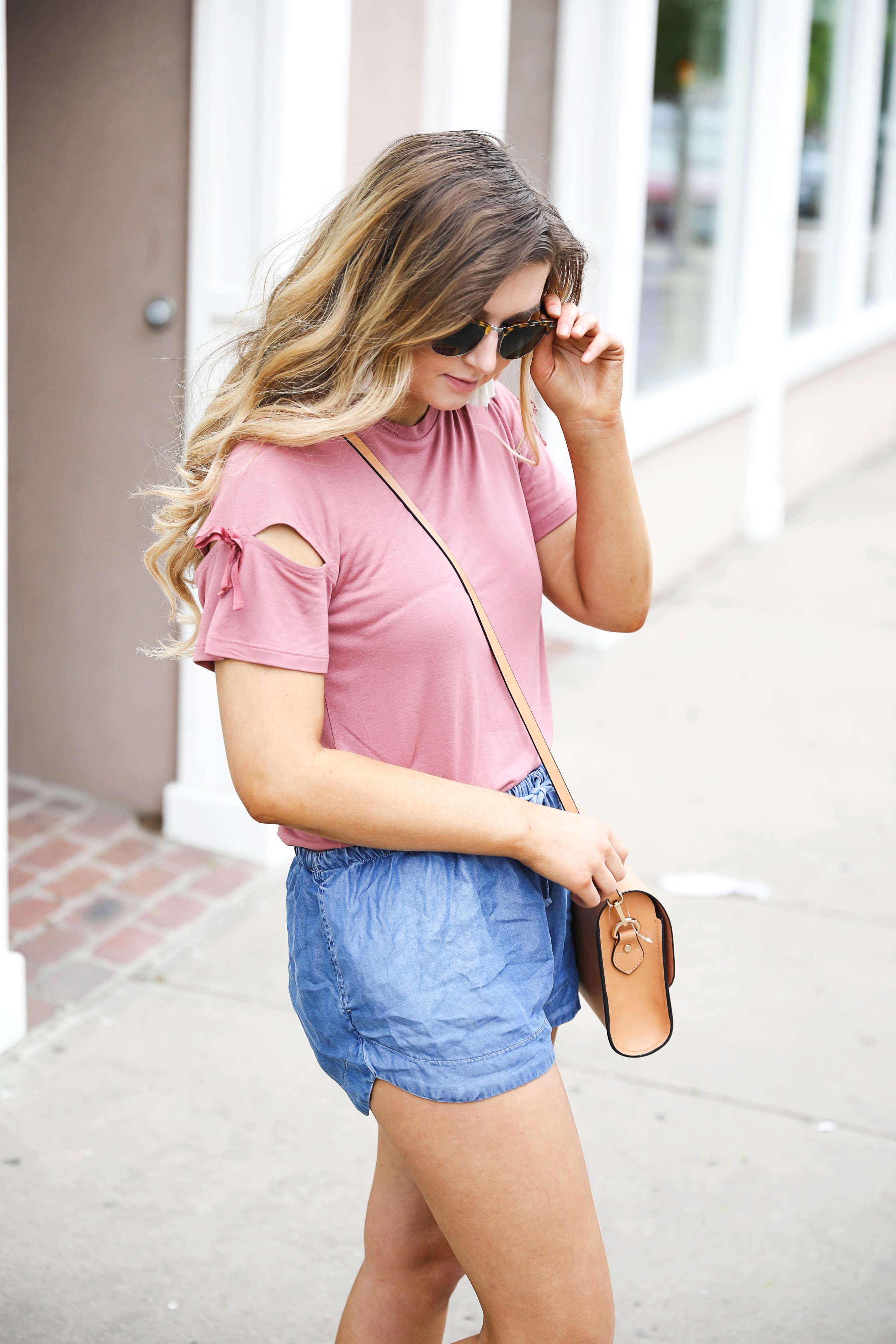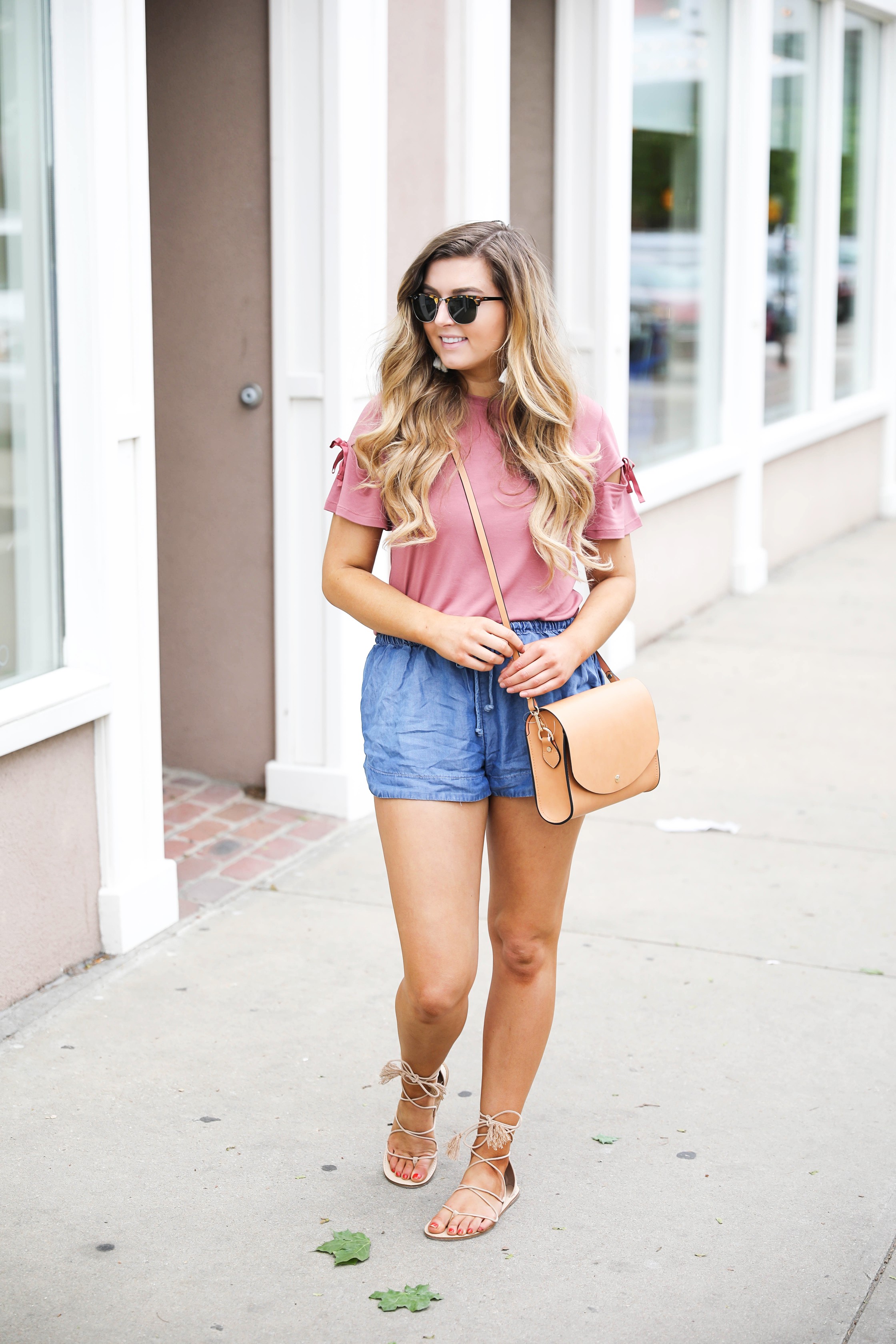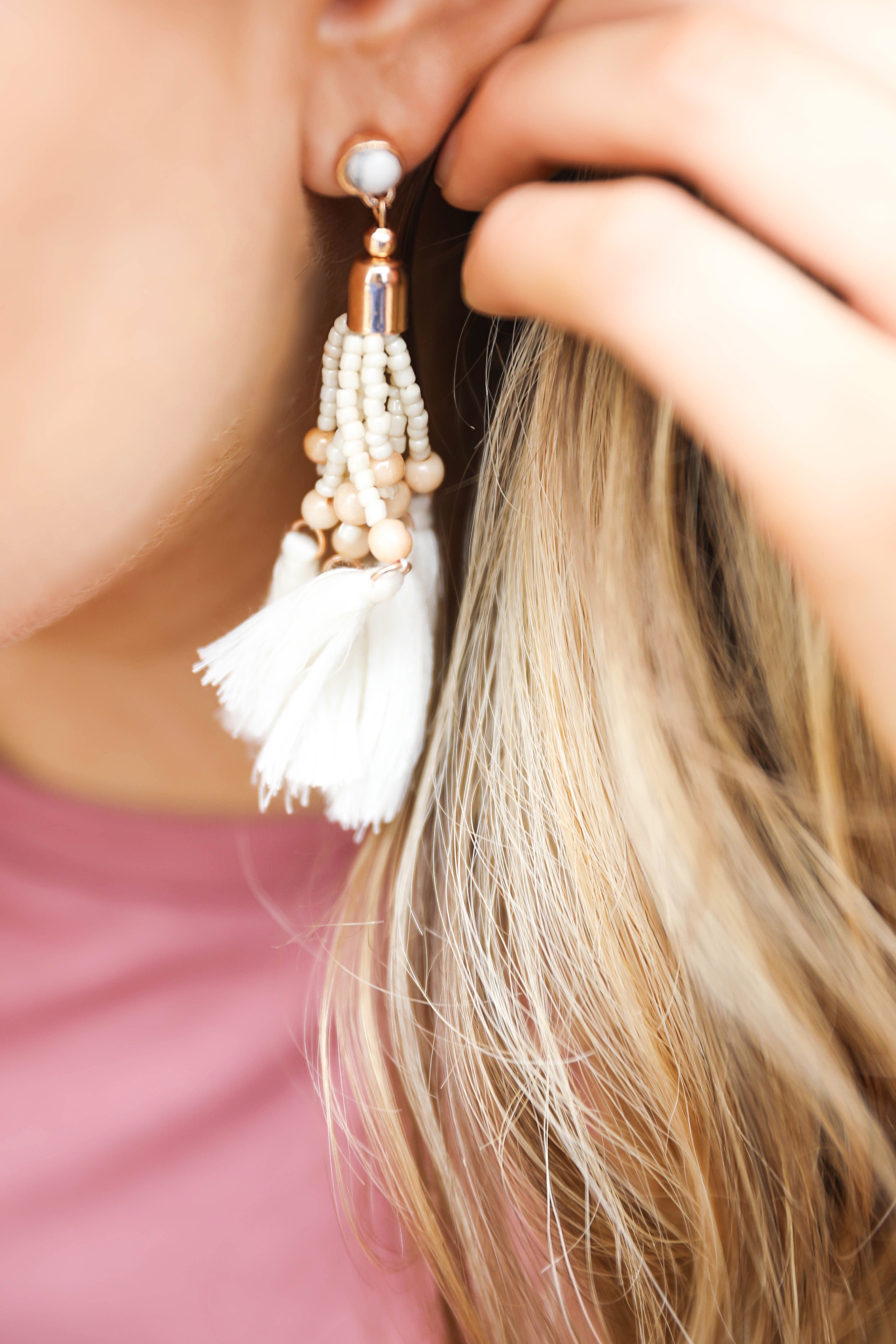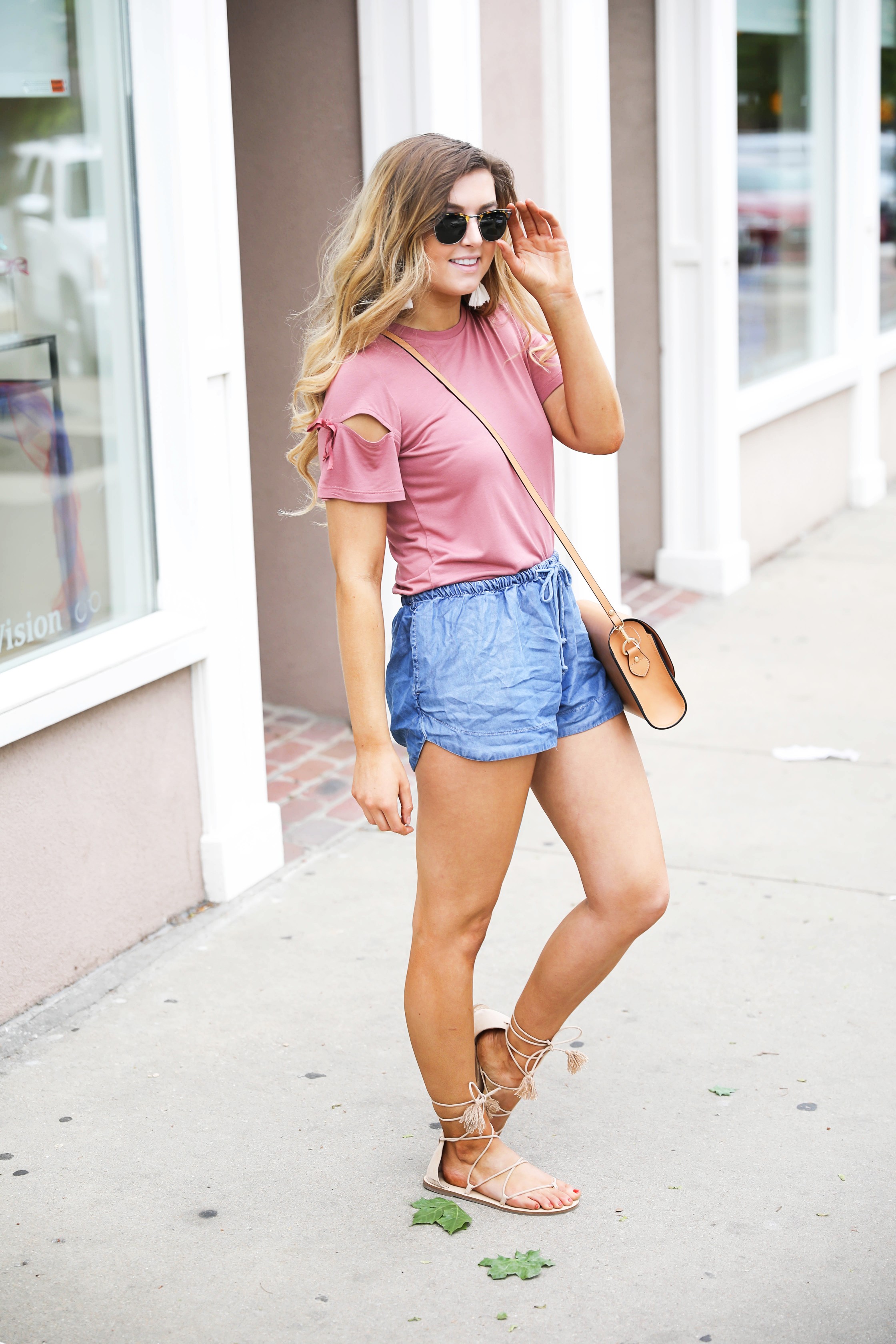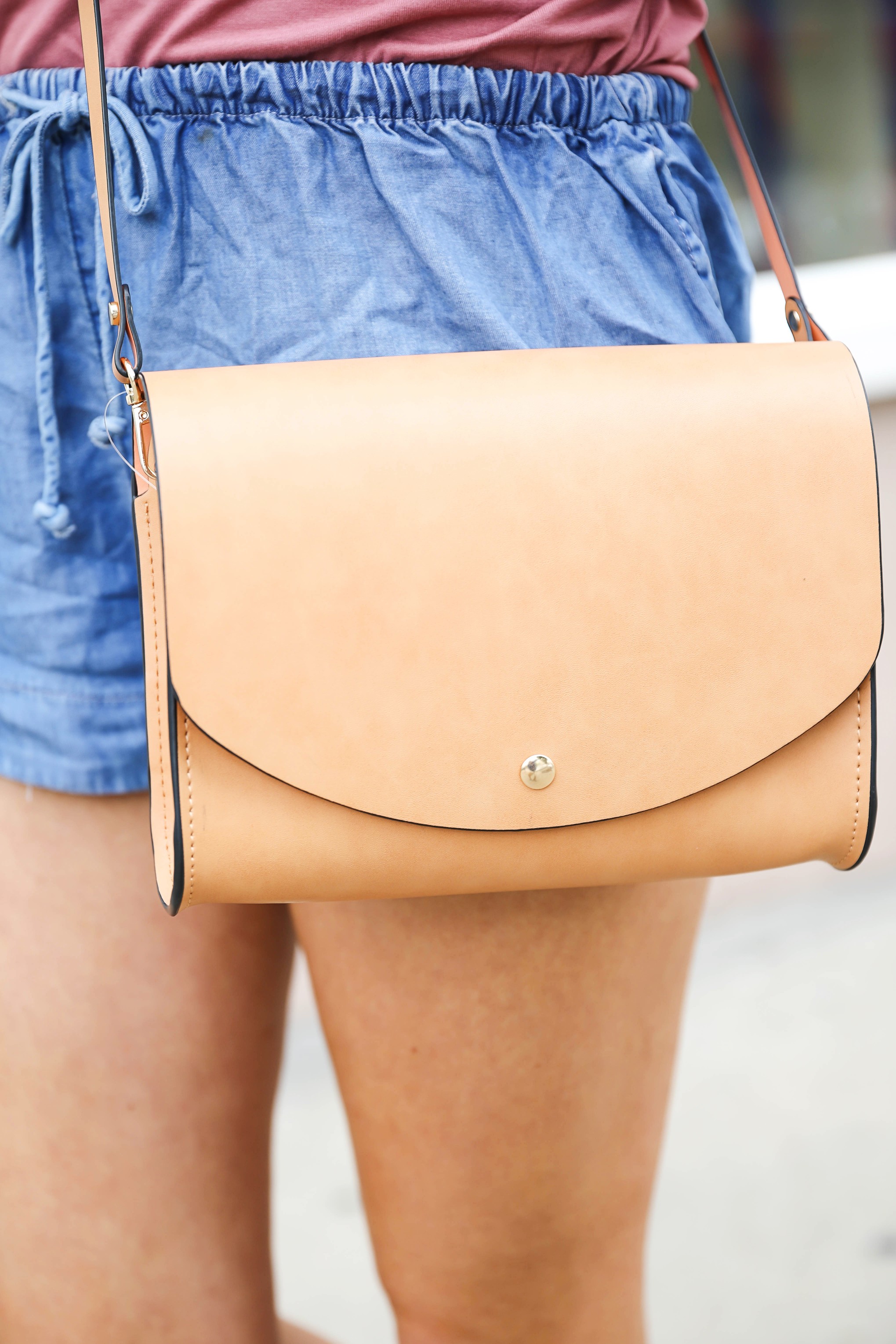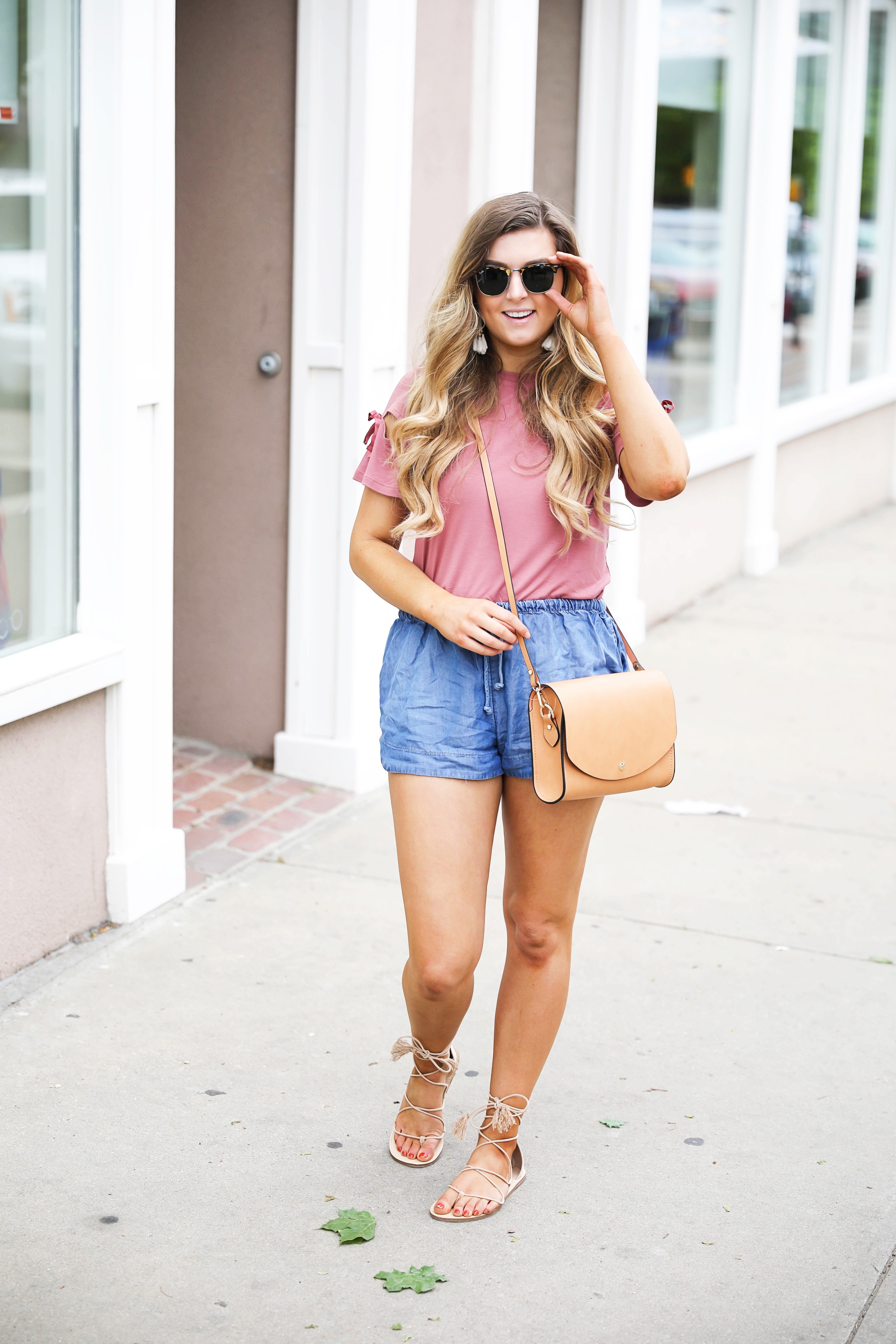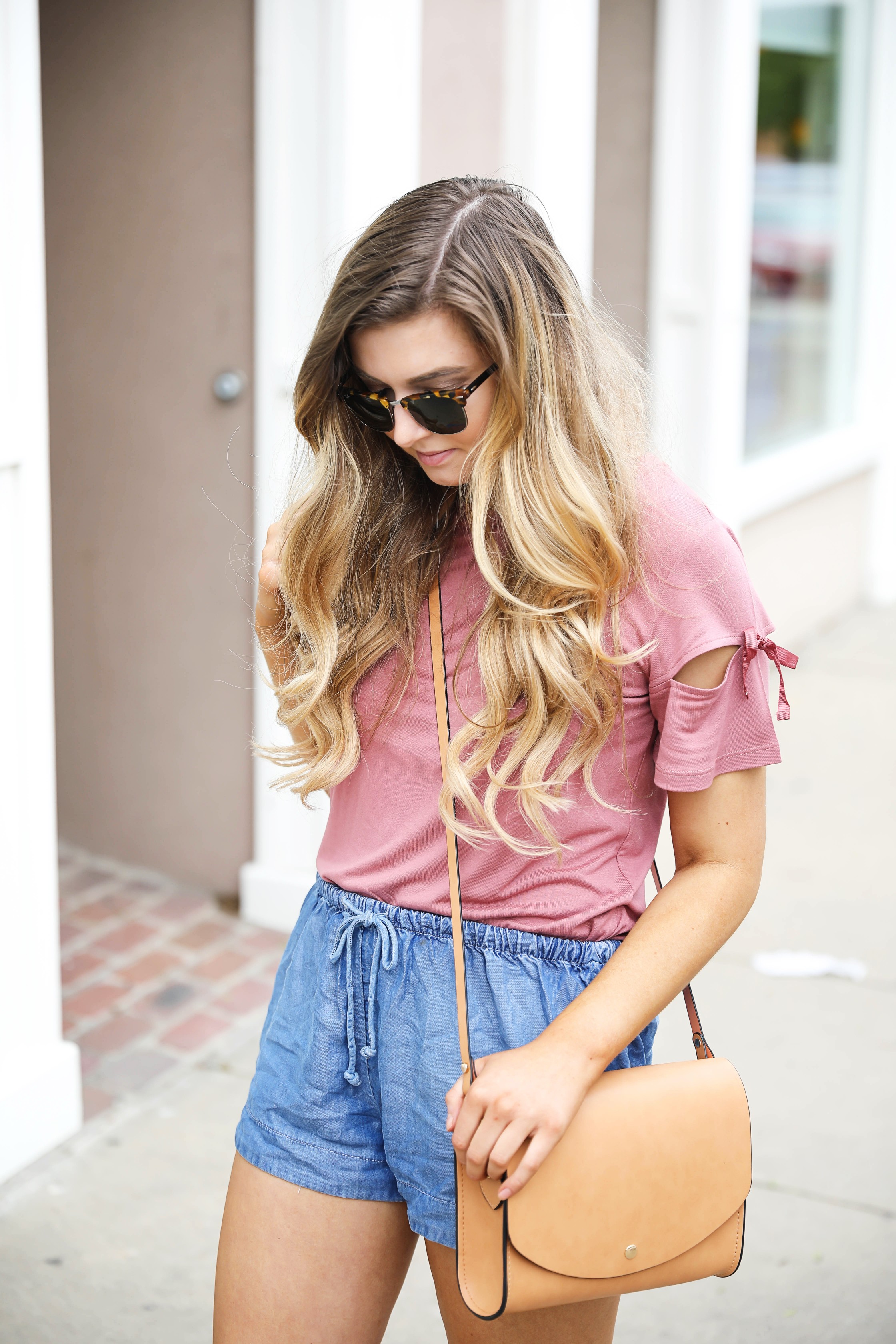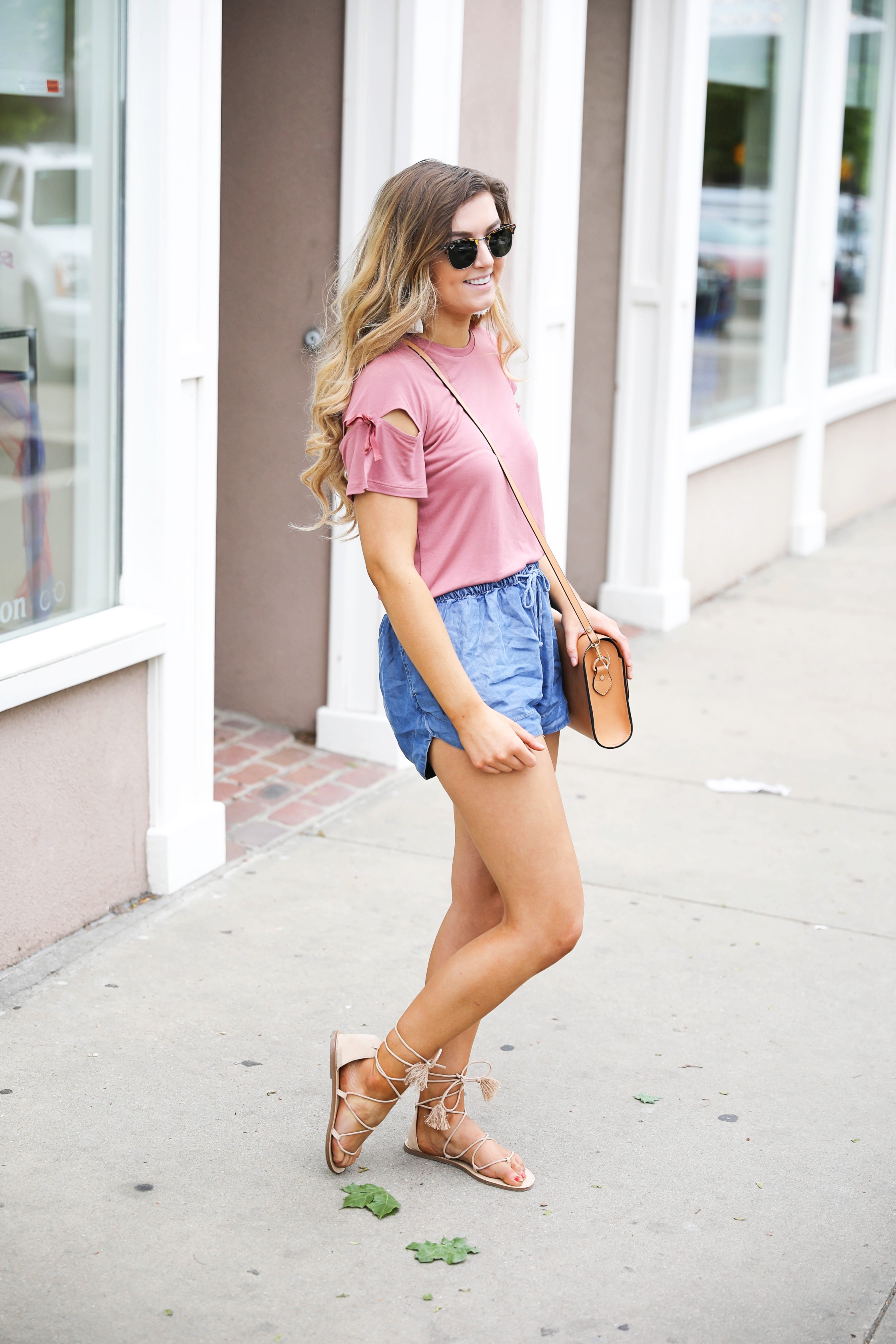 | Top ($28) | Shorts ($18 and five colors, I'm wearing x-small) | Earrings ($10) | Bag ($36) | Shoes ($16) | Sunglasses |
Yesterday on my Instagram I posted a photo talking about having off days. Inevitably it's something that happens to everyone, so we've all been there! Someone once gave me the advice that on off days you should do your hair and make up and put on a cute outfit. It sounds funny, but it really works! Especially as a college student, we spend a lot of time wearing sweatpants with our hair in buns and it can put us in a rut. It's crazy how pampering yourself can make you feel instantly better! With that being said, sometimes we want to get "dressed up," but still want to be comfy and casual. That's why I love outfits like this! Not to mention everything I am wearing is SO affordable!
I love the ties on this sleeve, it dresses it up a little, but still feels comfy! Plus the rose color is so cute! These shorts are from Target which is one of my favorite places to shop! I also found these earrings the other day while I was shopping with my friends and they were on sale at my Target (they aren't online, but they're still only $10)! This bag I've featured before and when I looked back at my stats you all LOVED it! It's one of my favorites too so get ready to see it on my blog even more!
Please excuse my greasy hair and wrinkled pants in this post. I washed my hair the night before and accidentally fell asleep in a bun, so that morning I just ran my hair under the sink then put product in and it did not turn out well haha. As for the wrinkled pants, to be honest I pulled them out of my laundry hamper…can you tell I'm in a bit of a rut haha? At least I took my own advice and sort of got ready 😉 I would have steamed the shorts, but when I looked in the mirror I was thought, "oh – the different textures look sorta cool!" However, when I looked back these photos I didn't know what I was thinking. We all have those days haha!
xoxo,
Lauren Emily Lindmark
Copyright © 2017 dailydoseofcharm.com