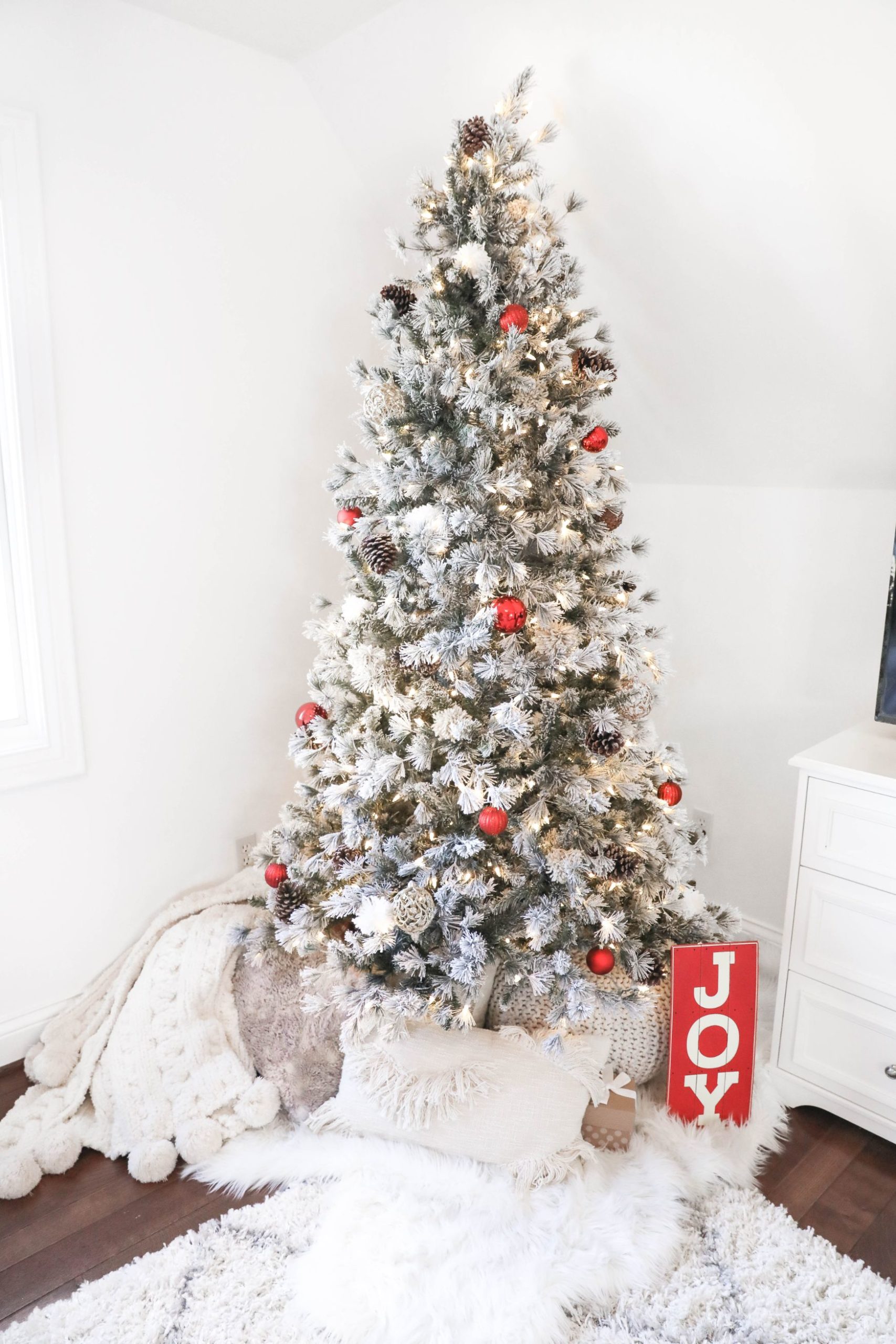 Christmas Room Decor Tour 2019 | + My New HUGE Mirror
Yay! Now that the craziness of Black Friday is over at Inspired Boutique I am finally getting around to showing you all my holiday decor! I do a post like this every year and it always so fun! I love looking back on them and seeing how my style has changed throughout the years. Checkout my post from last year here!
This year I went with a lot of whites, reds, and greens! I also bought a NEW TREE! I was so excited, I have wanted a flocked tree for a few years now! I was going to flock the one I already owned, but I thought it would be easier and faster to just purchase a new tree that I can have for years! I used all my old "red truck" decor on the rest of my room. Most of it I have had for years, but I will try to link similar items at the bottom of this post!
Oh – I also got a NEW MIRROR that is ON SALE! I am so excited! It's so big and beautiful. I had been wanting a big one for awhile and I finally just splurged! I had been eyeing the Anthropologie one, but then I found this one on sale and decided to get it instead! It's still huge (7 feet tall), but this one fits in my space better than the Anthro one would because this one is a bit more narrow. Plus my hair dresser has the Anthro one and hers looked a little more antique that I was going for in my space (still BEAUTIFUL though)! I am so happy with it!
P.S. my headboard is also ON SALE!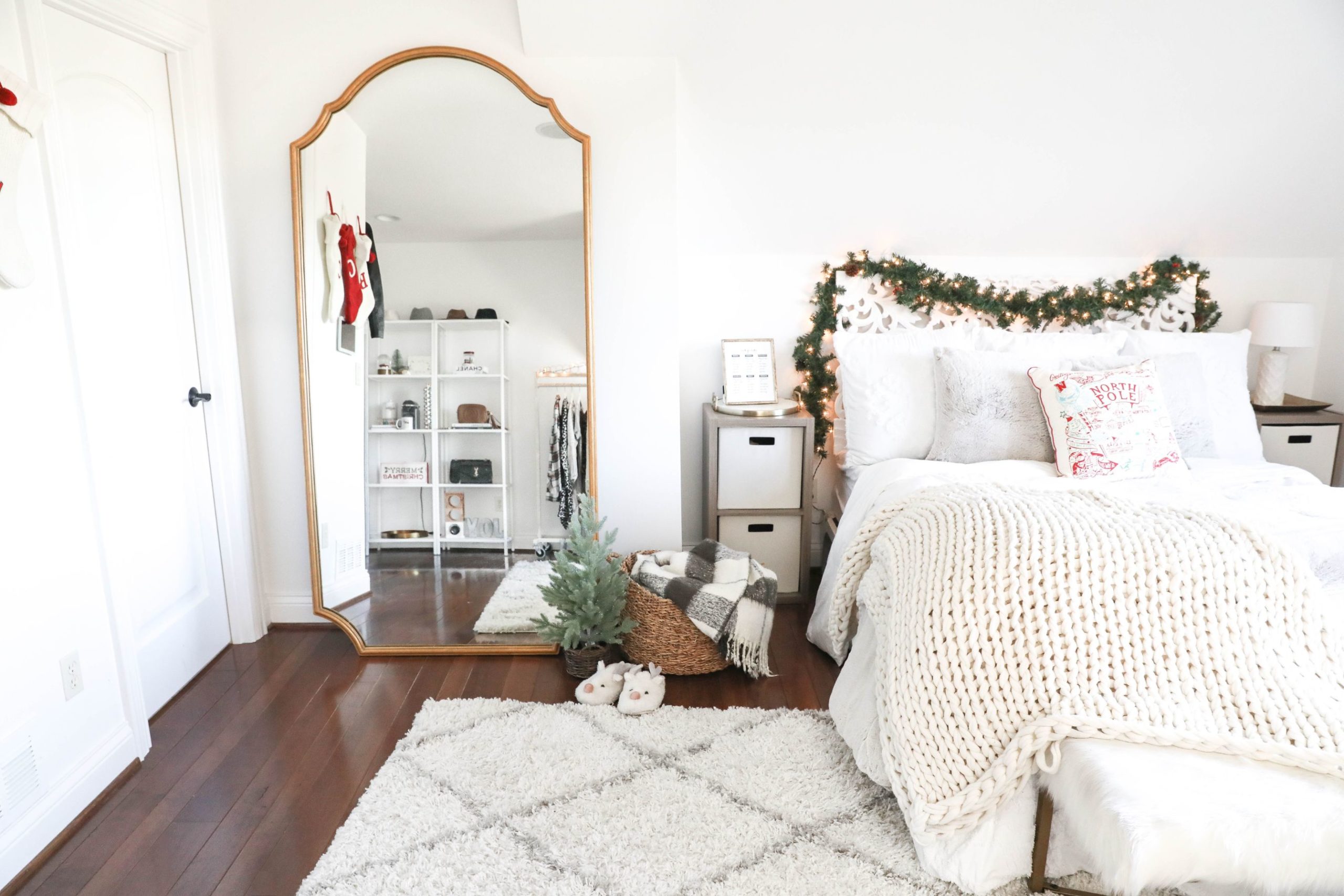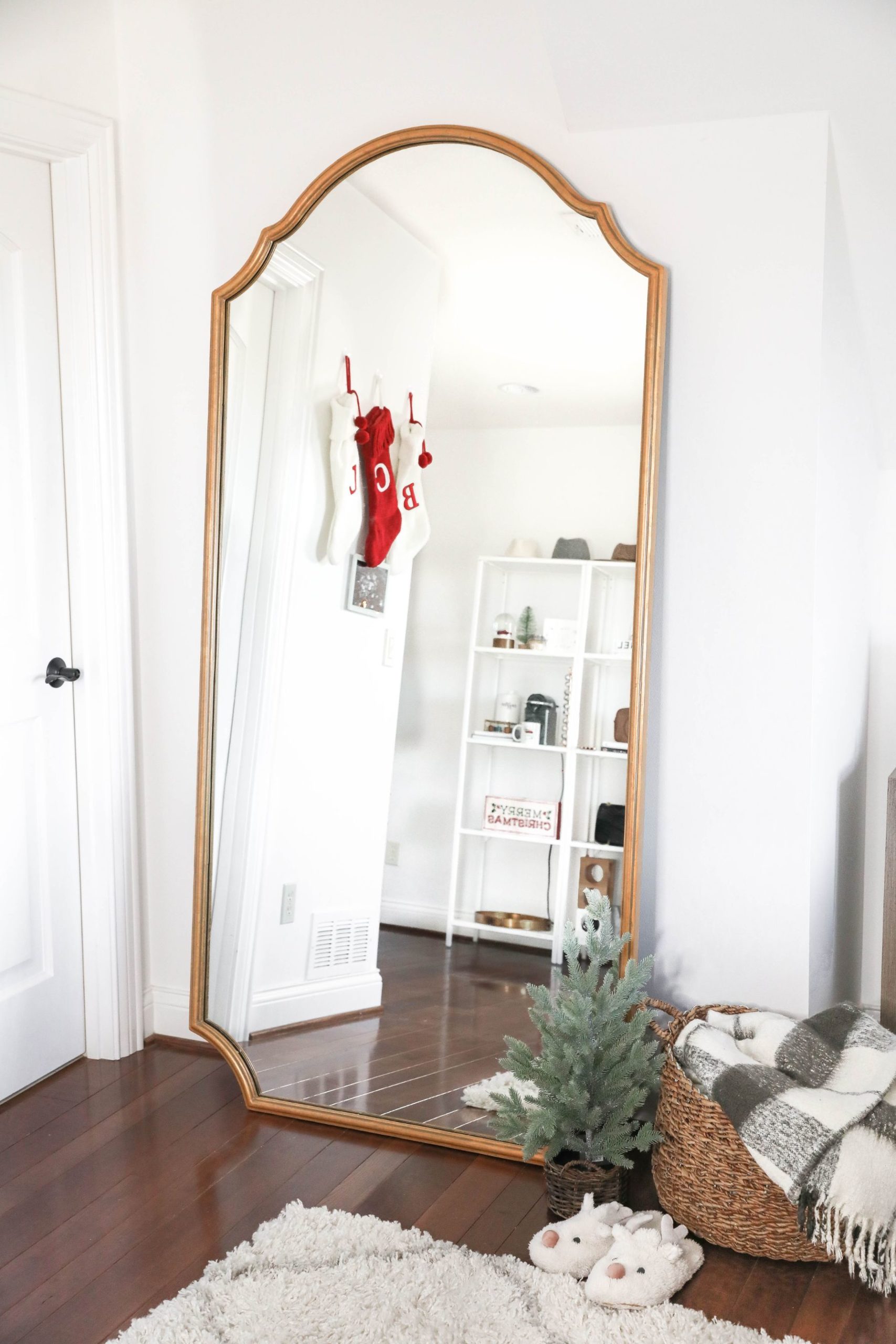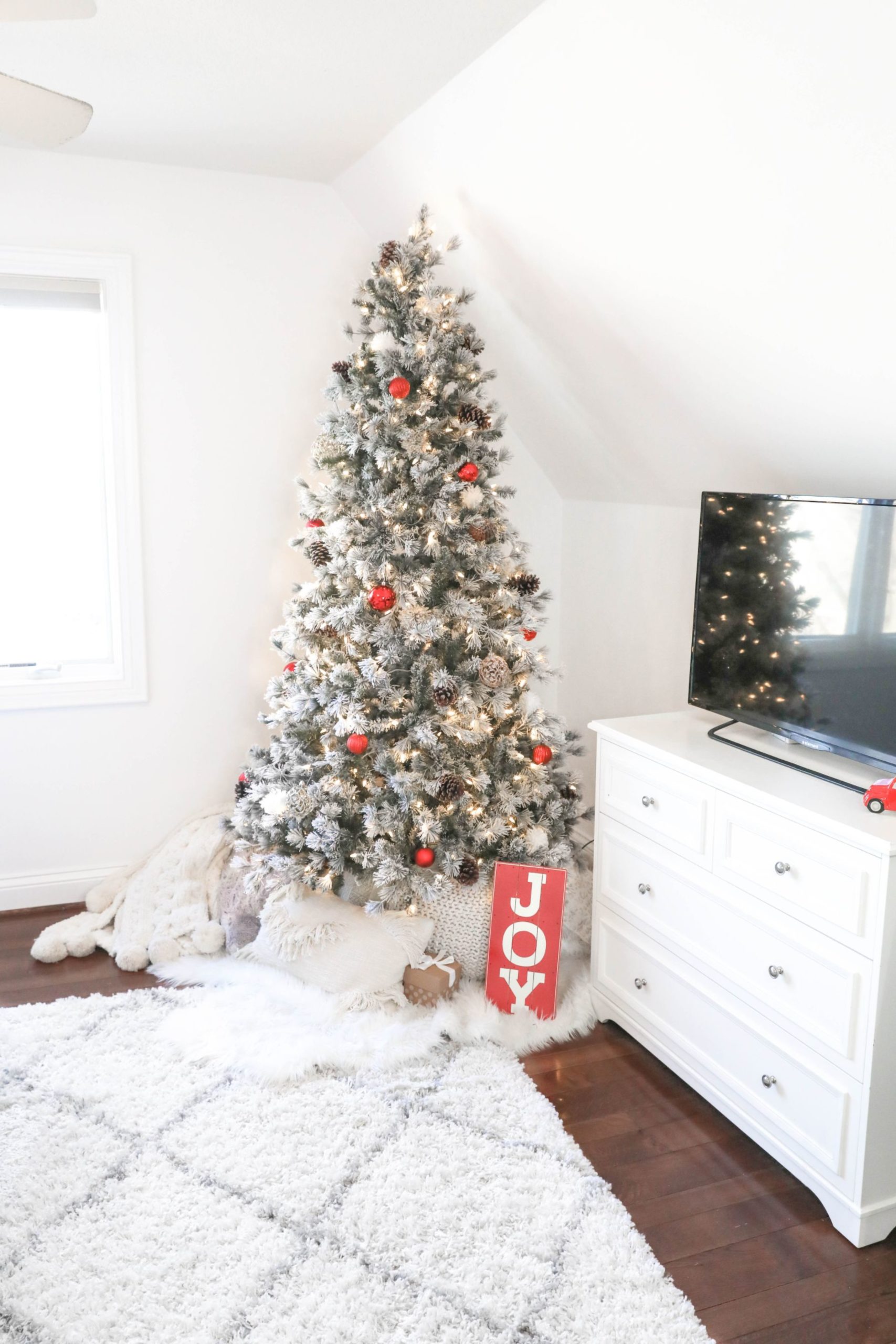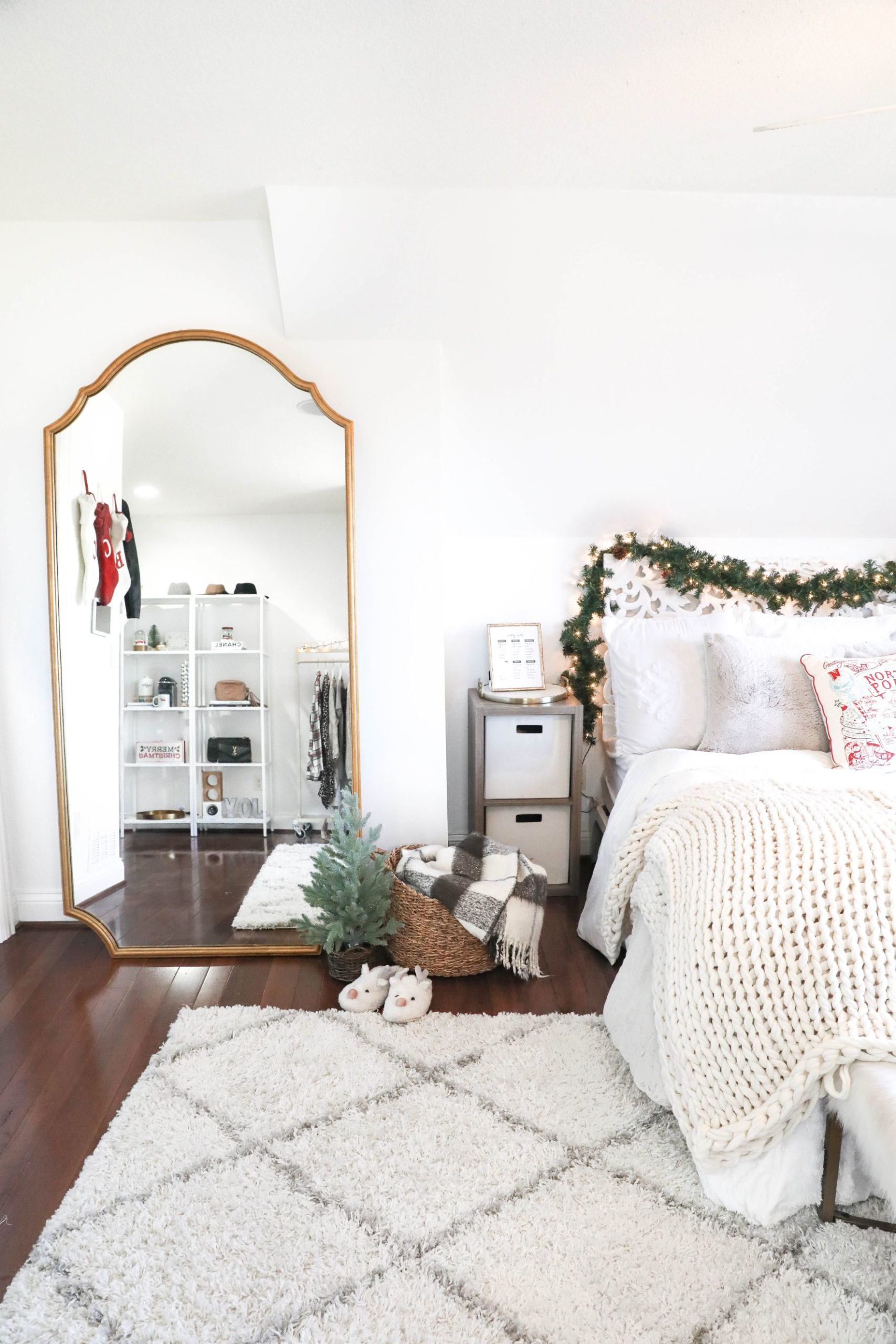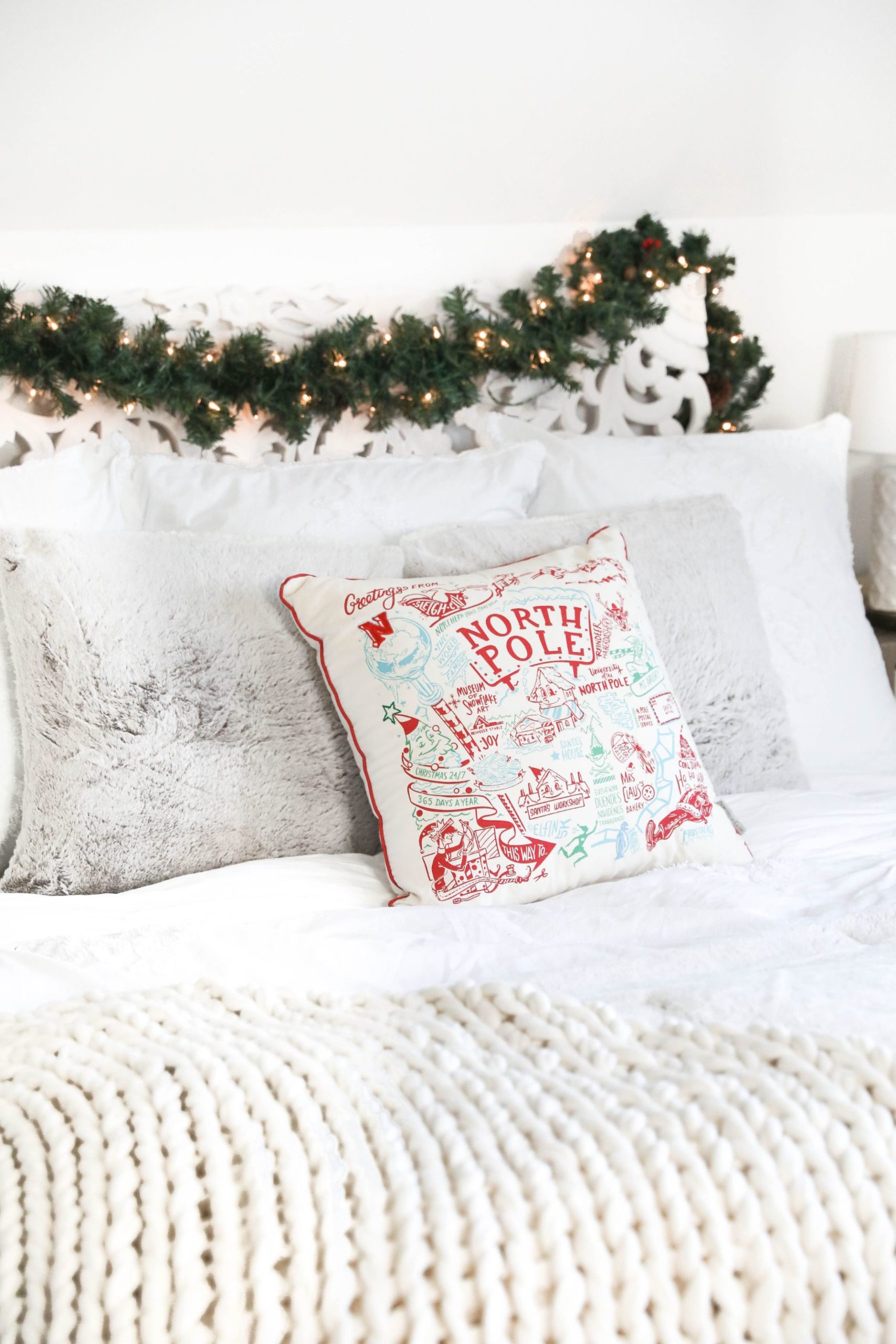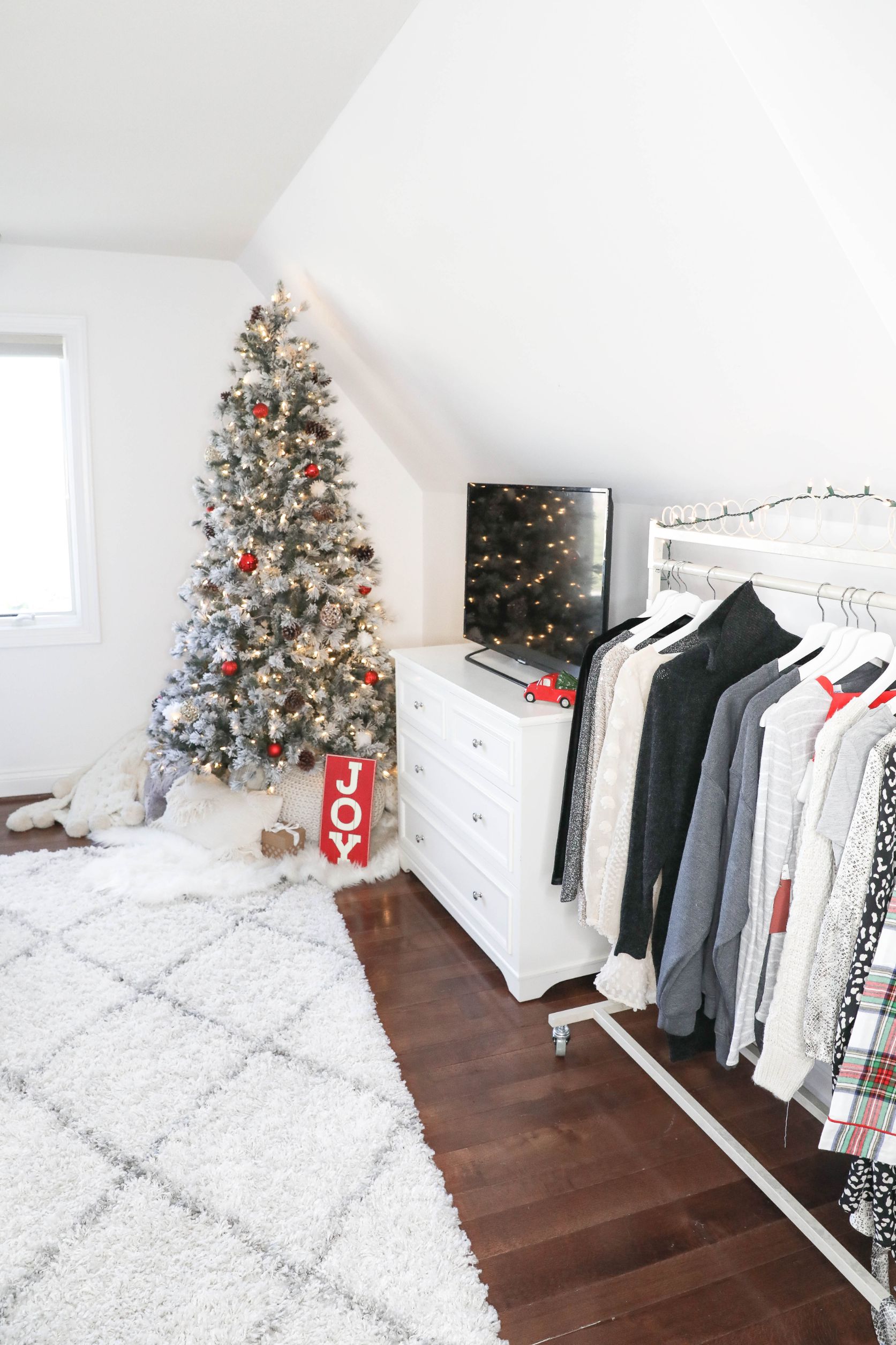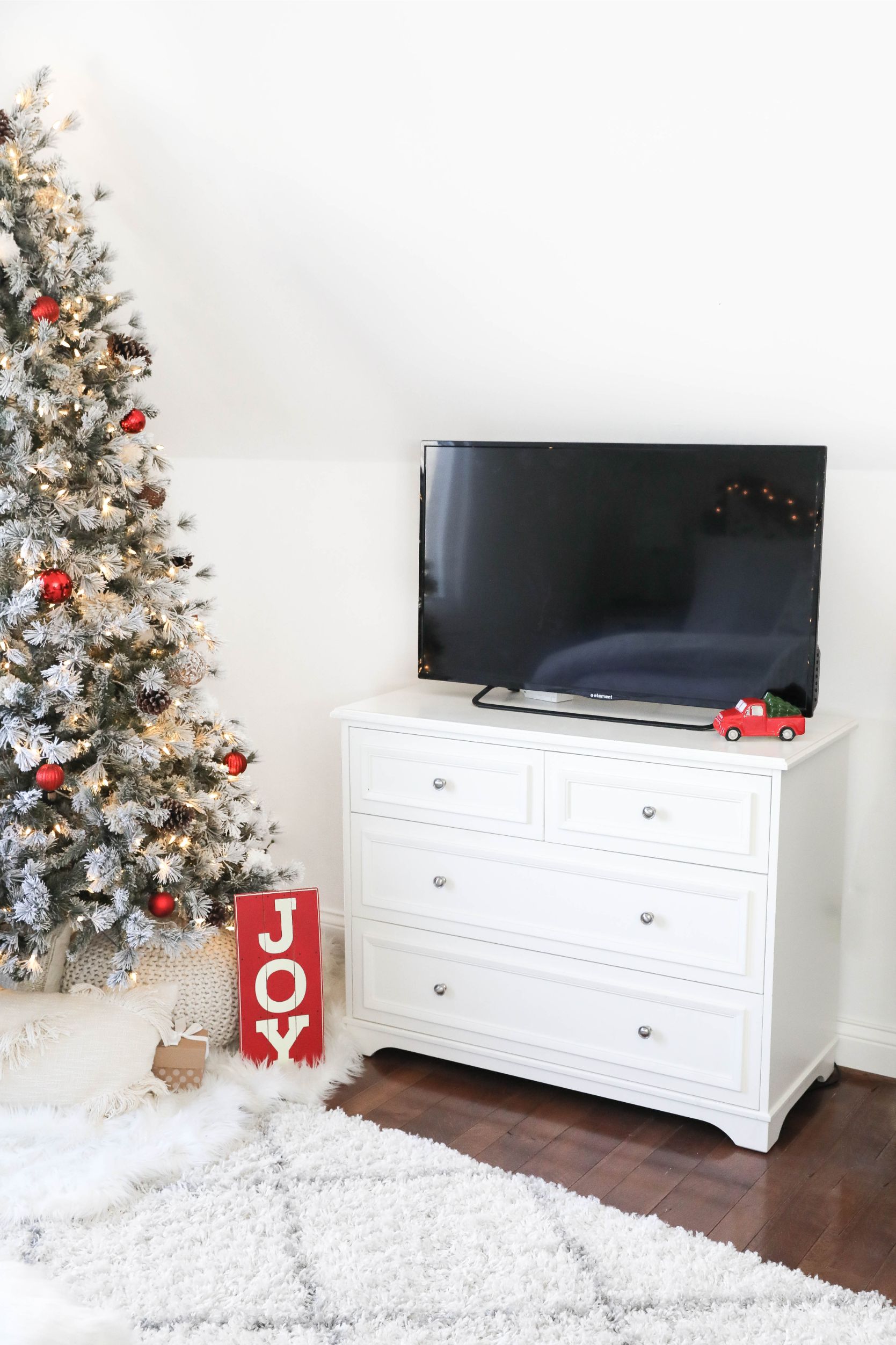 Get my exact flocked tree here!
Get my exact mirror here ON SALE!
Get my exact rug here!
Get my exact headboard here ON SALE!
Everything else linked below along with more similar decor if anything is sold out!

xoxo,
Lauren Emily Lindmark
Copyright © 2019 dailydoseofcharm.com