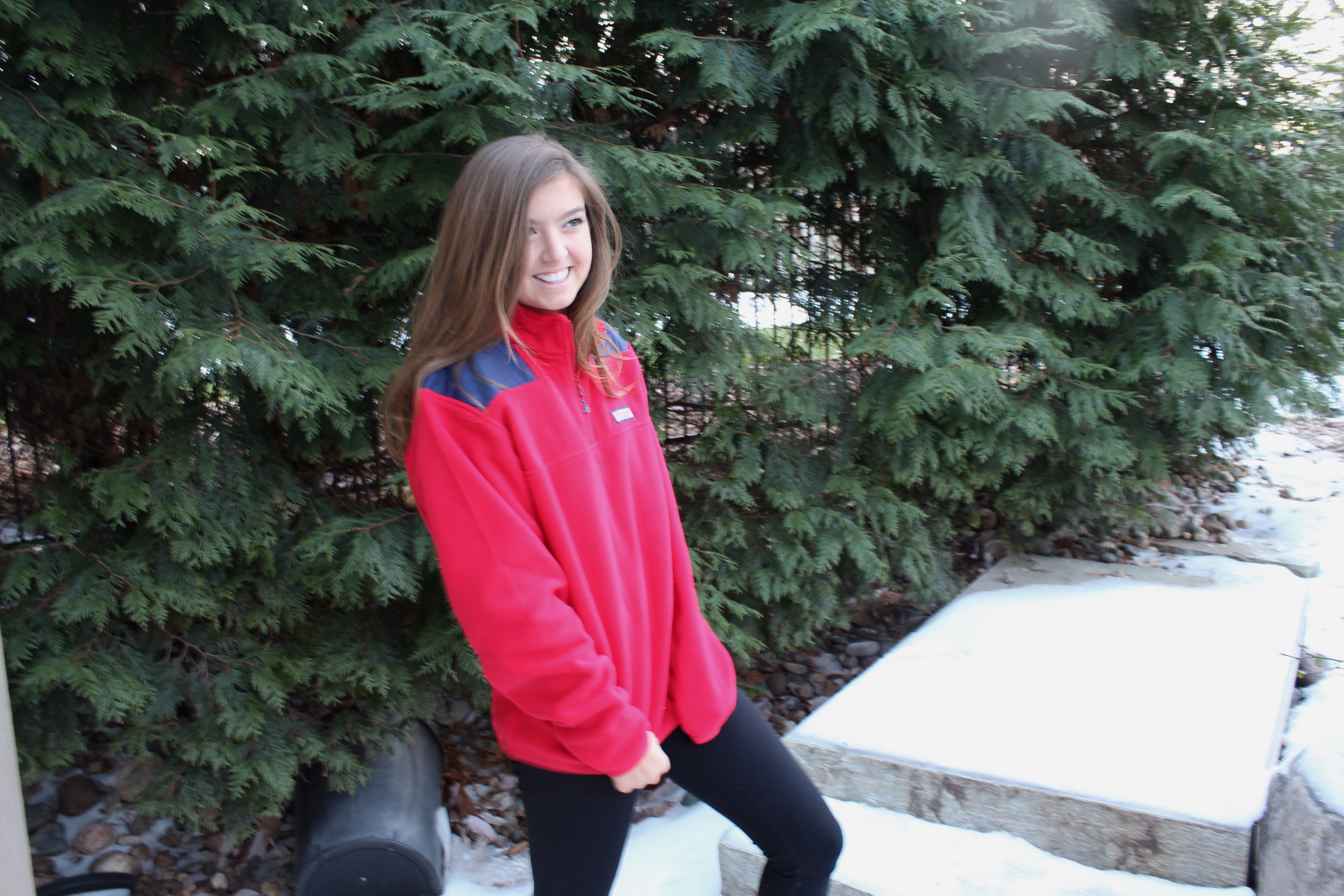 Cold Weather Means Oversized Shep Shirts, Duck Boots, & Mittens | OOTD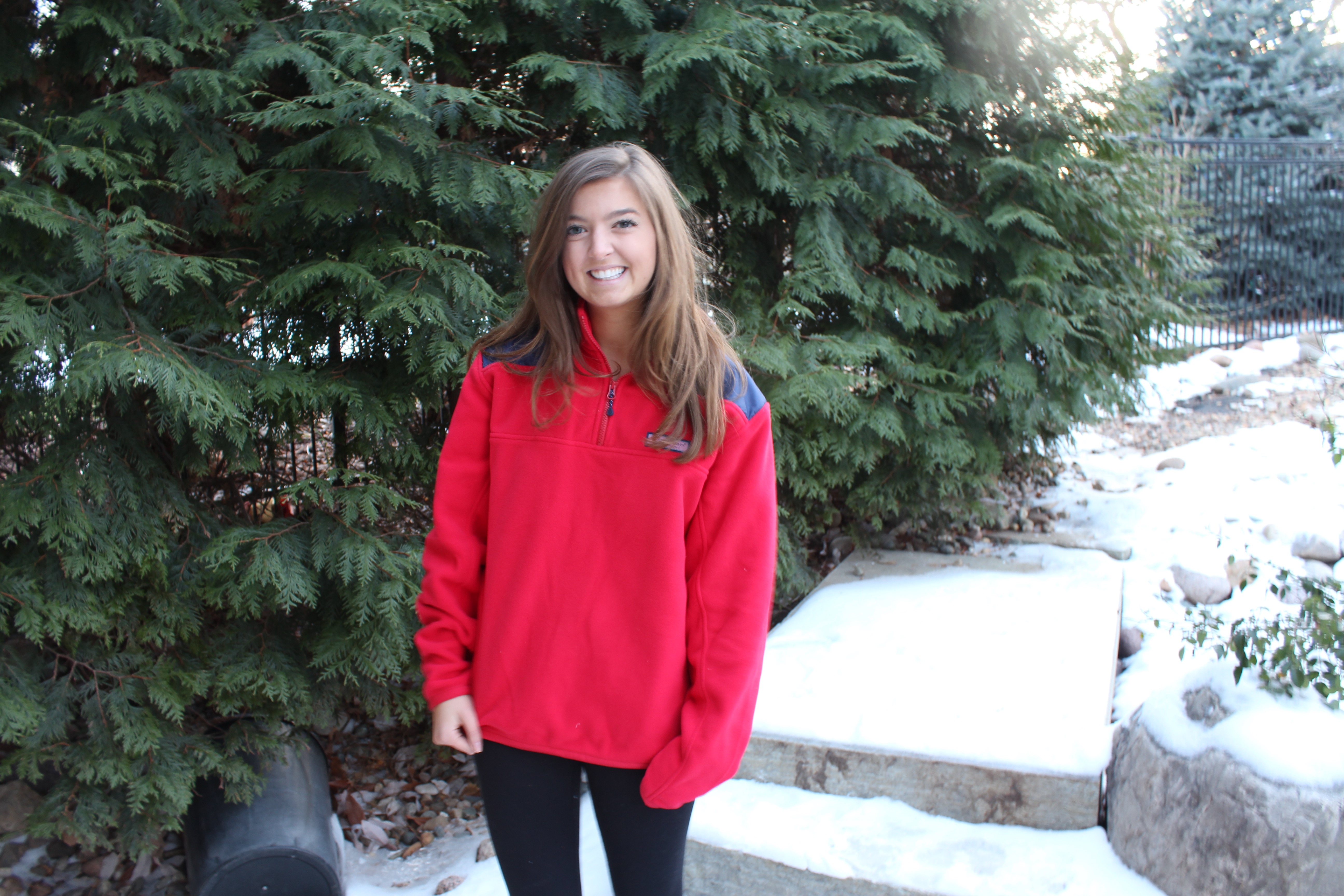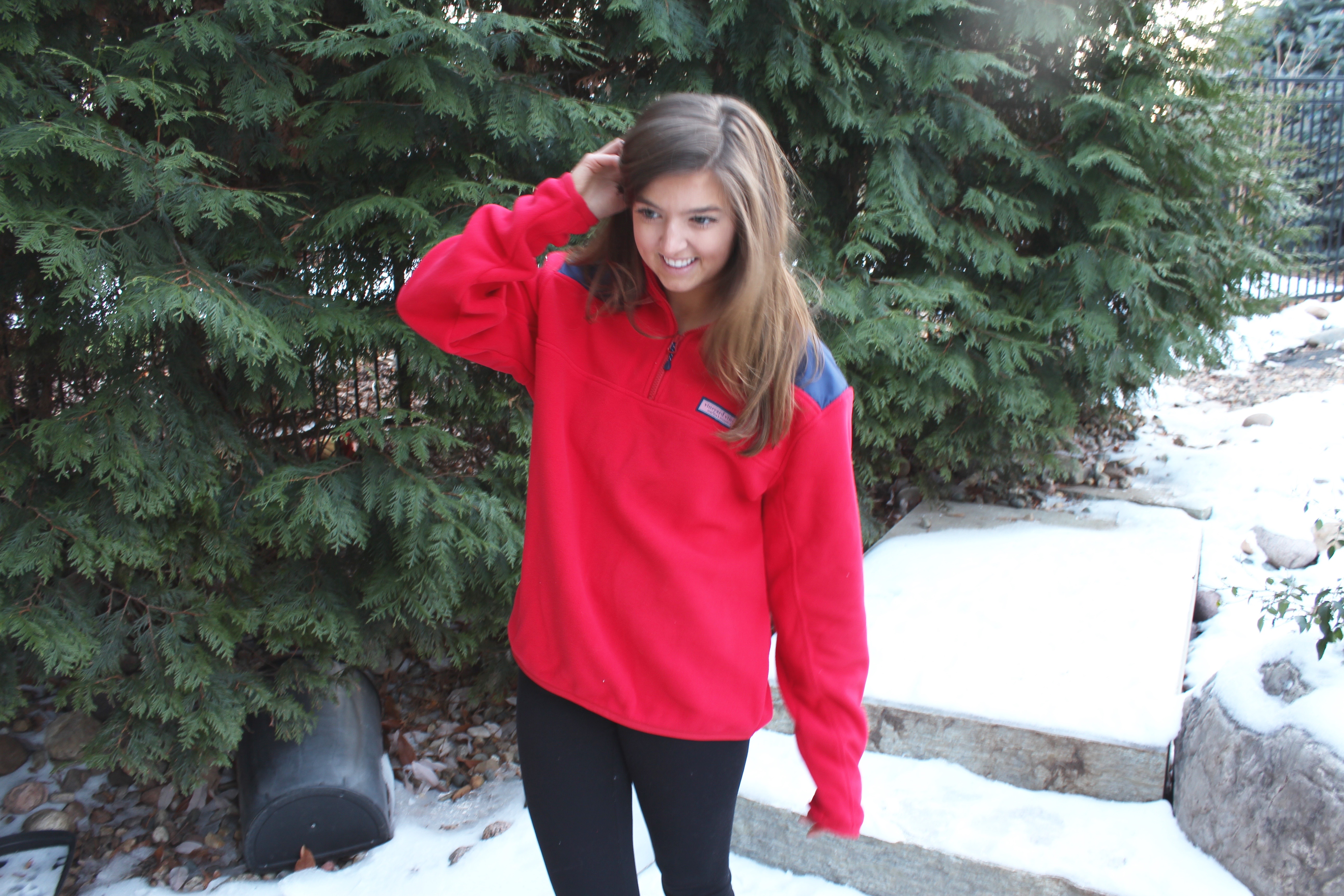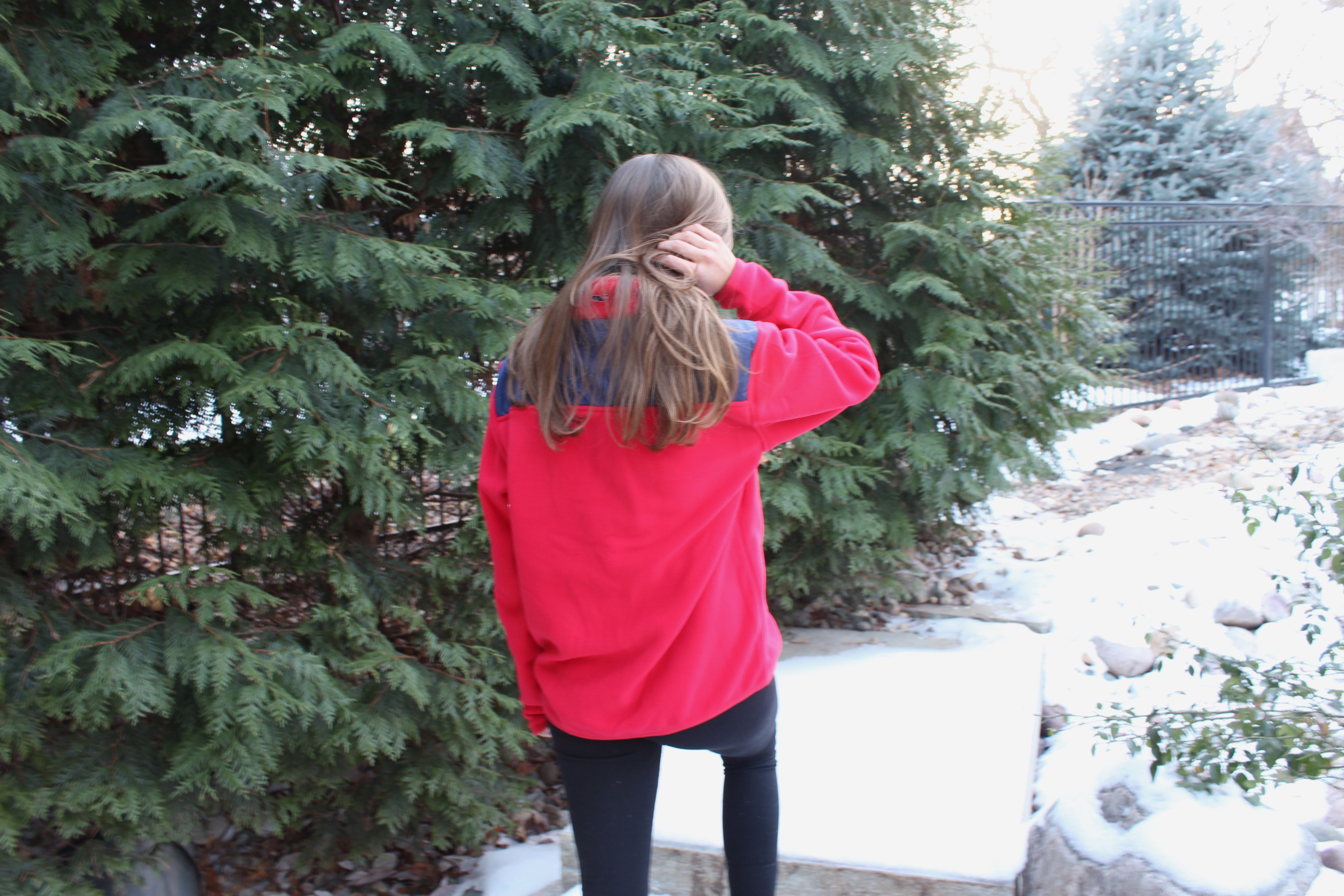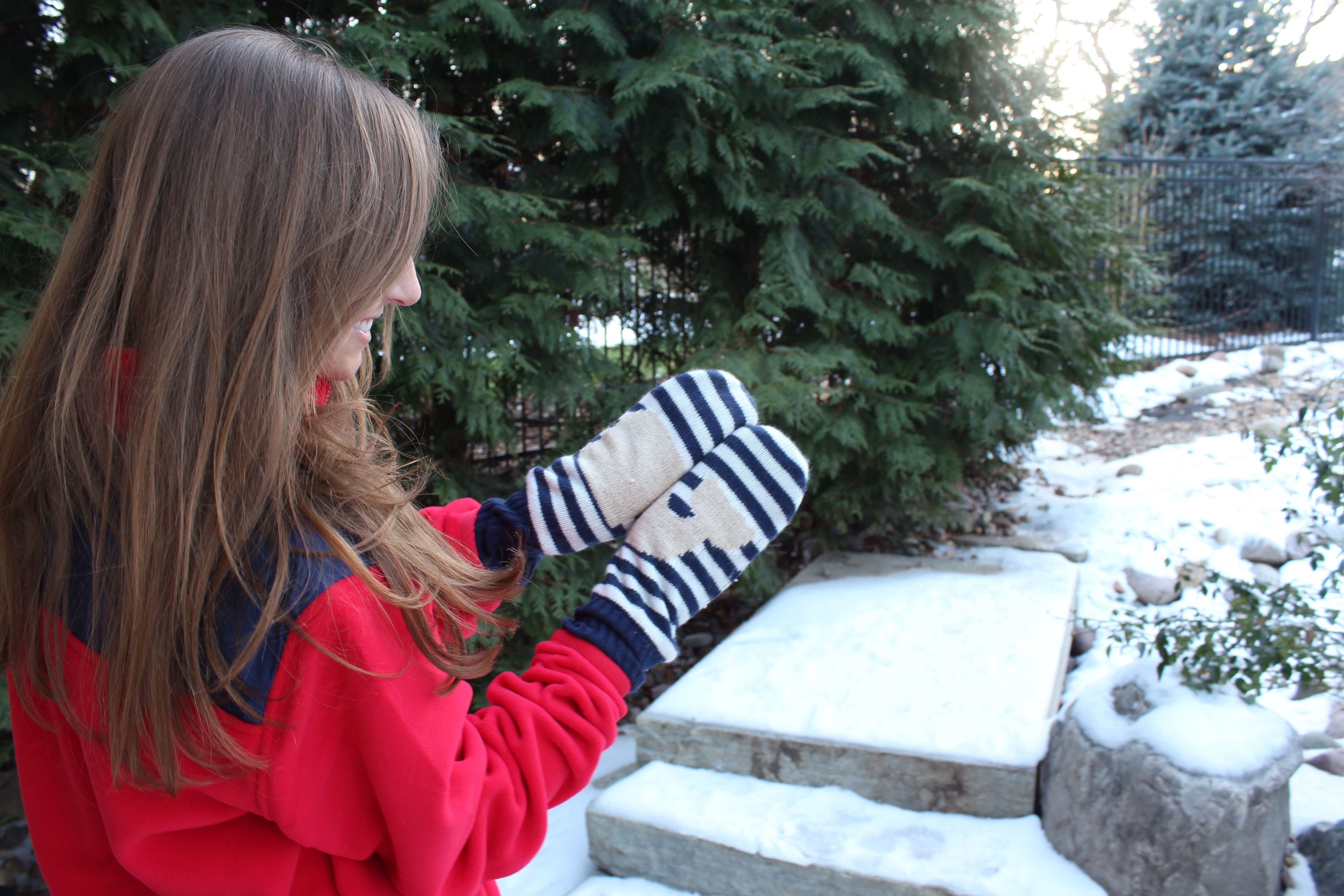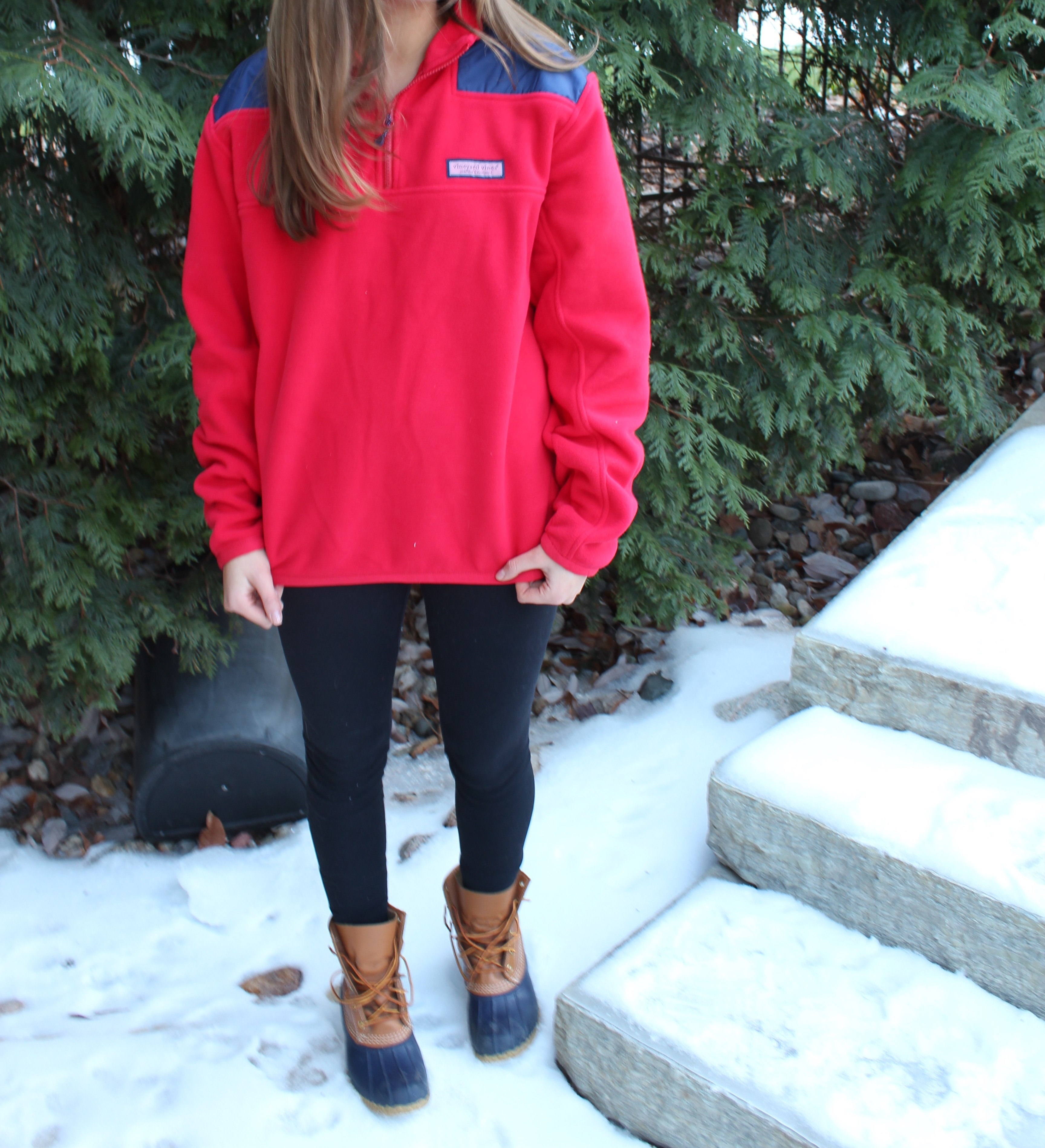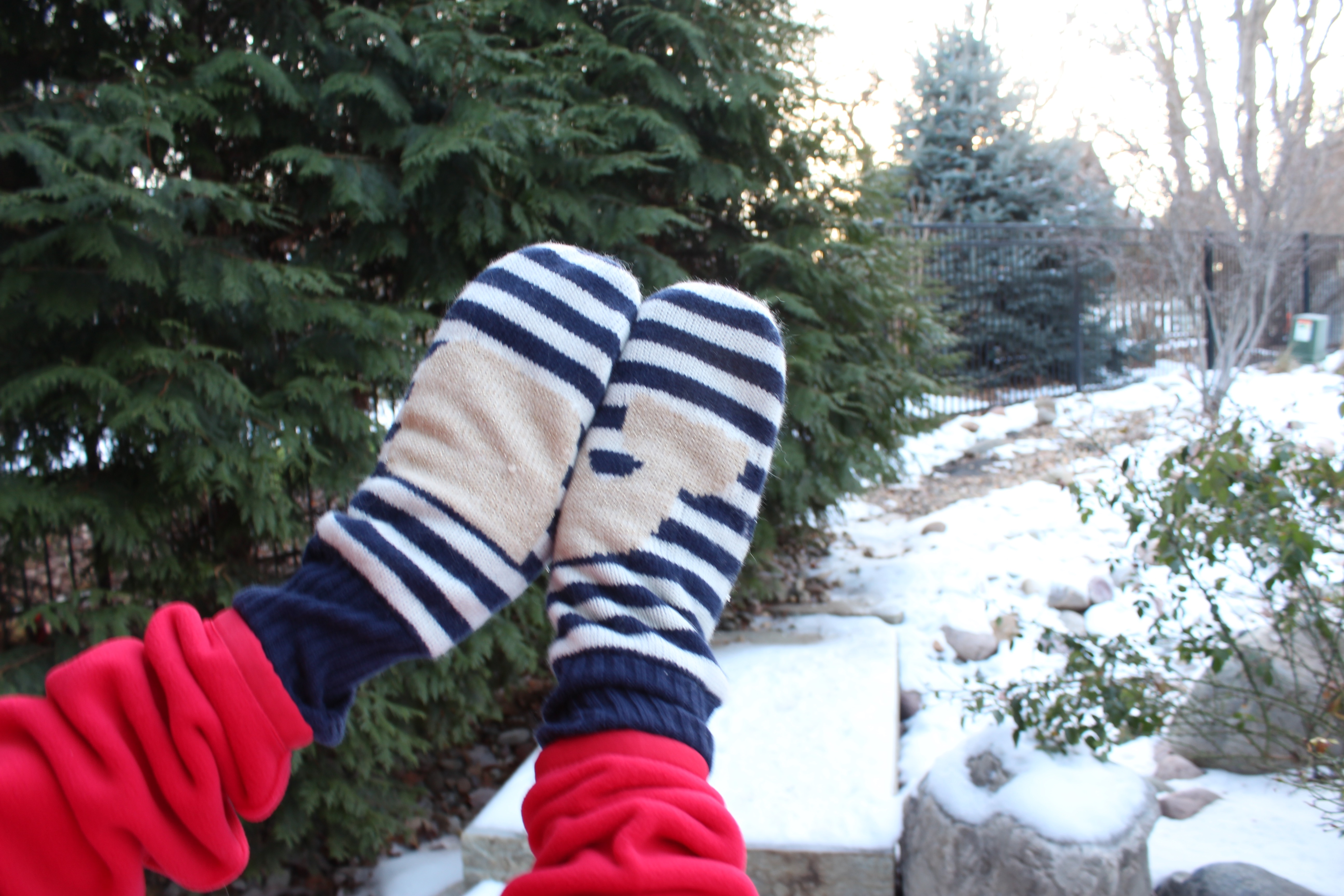 I hope everyone is staying warm during Snowpocalypse 2016! We had a bit of snow back home and in my college town, Lawrence, Kansas and I'm not going to lie, I really love it when it snows! I know that's probably an unpopular opinion, but I love how it looks when there is fresh snow outside and how cozy it is to lay in bed while it's storming. That being said, this is my first year in college and I found that walking 15-20 minutes to class in a snowpocalypse isn't really all that great.
If you didn't already know this about me I love oversized things, I mean REALLY love them. I've been wearing oversized t-shirts for years, but it doesn't stop there. My new favorite thing is oversized Vineyard Vines Shep Shirts, and they have really saved me the last week!  I snagged this red one during the 40% off all sale items and I am so excited about it – I'm also in love with these mittens I bought too! There's something so cozy about being in a huge quarter zip!

| Vineyard Vine's Shep Shirt | Vineyard Vines Mittens | Leggings | LL Bean Duck Boots |
xoxo,
Lauren Emily Lindmark
Copyright © 2016 dailydoseofcharm.com