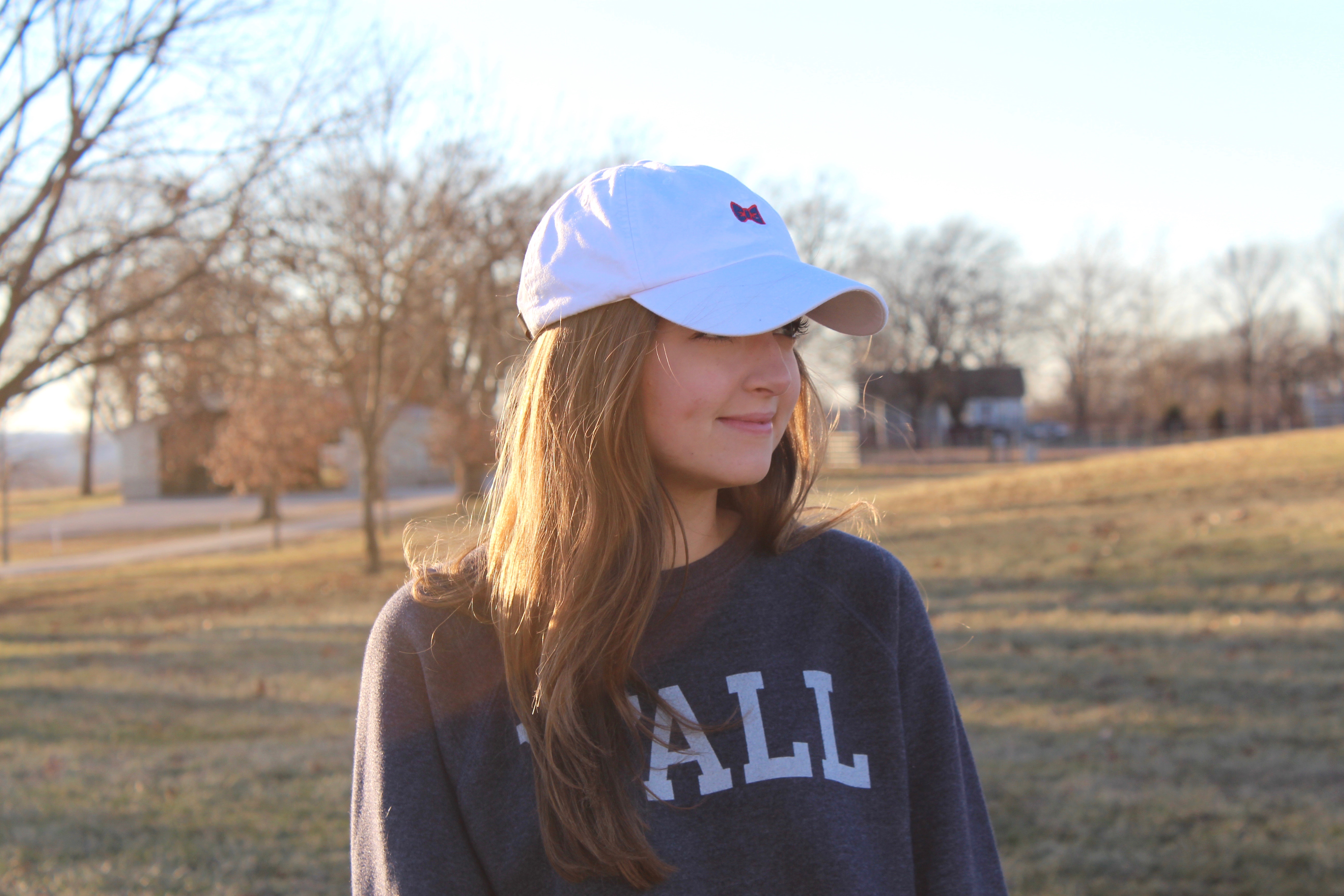 Southern Style | OOTD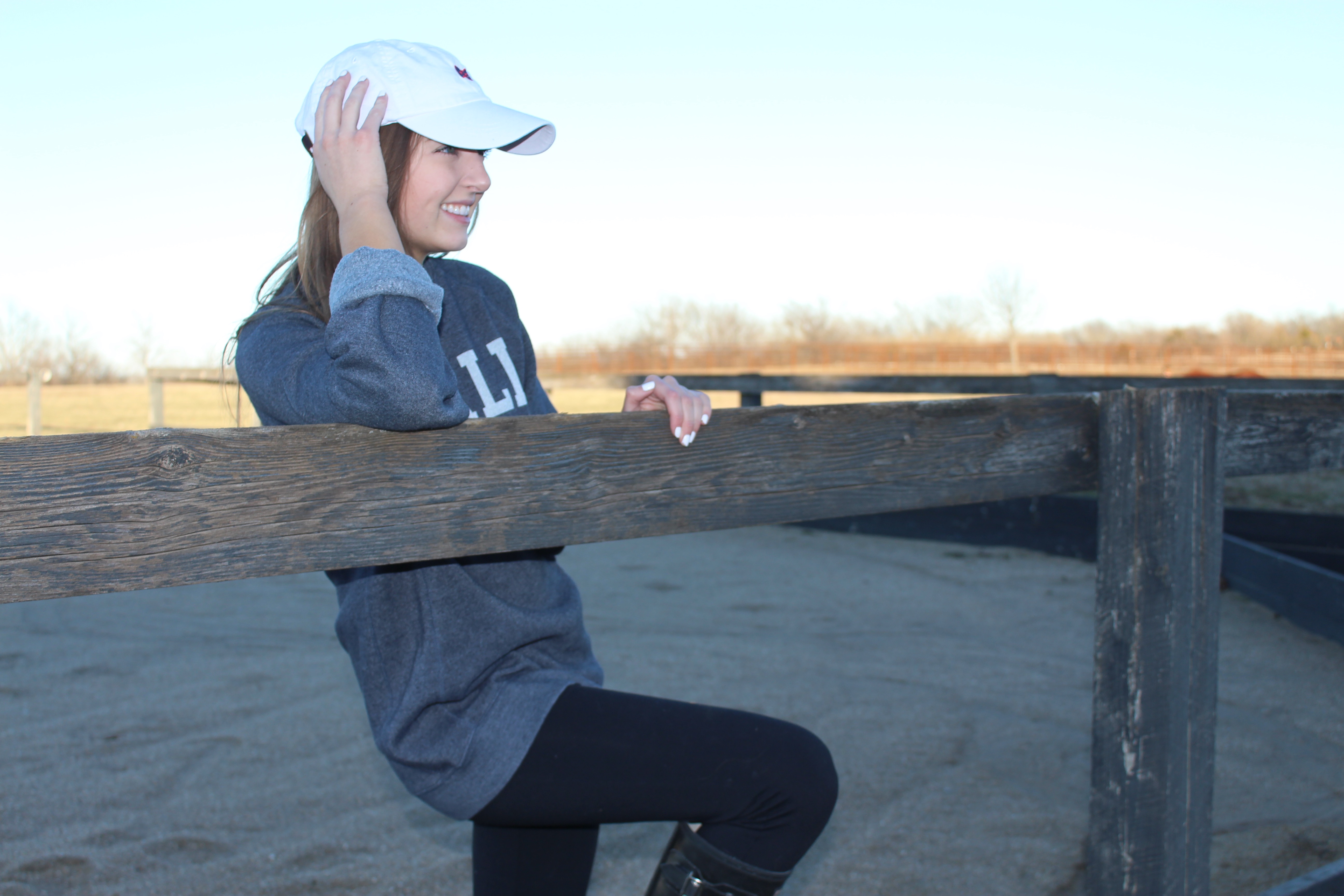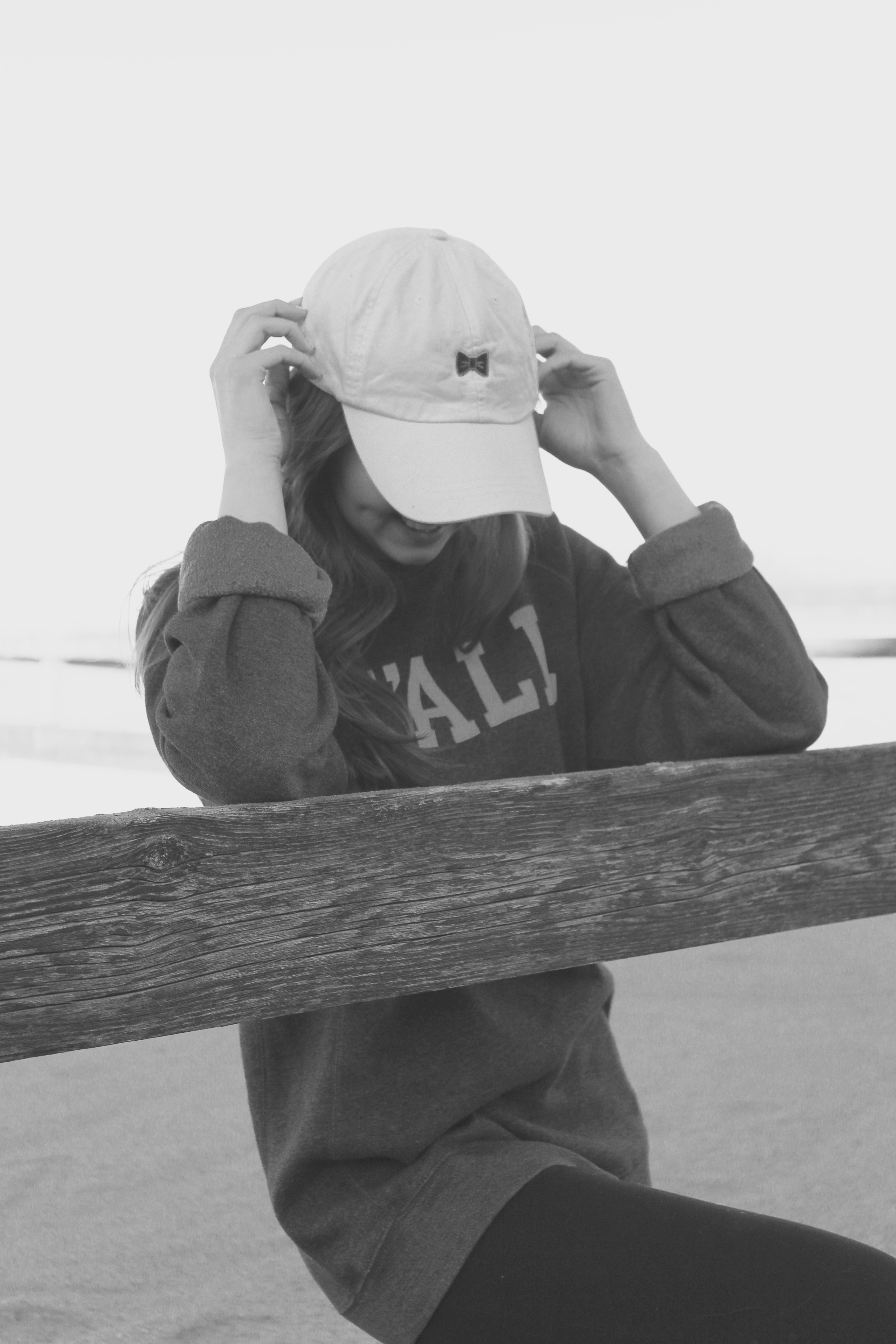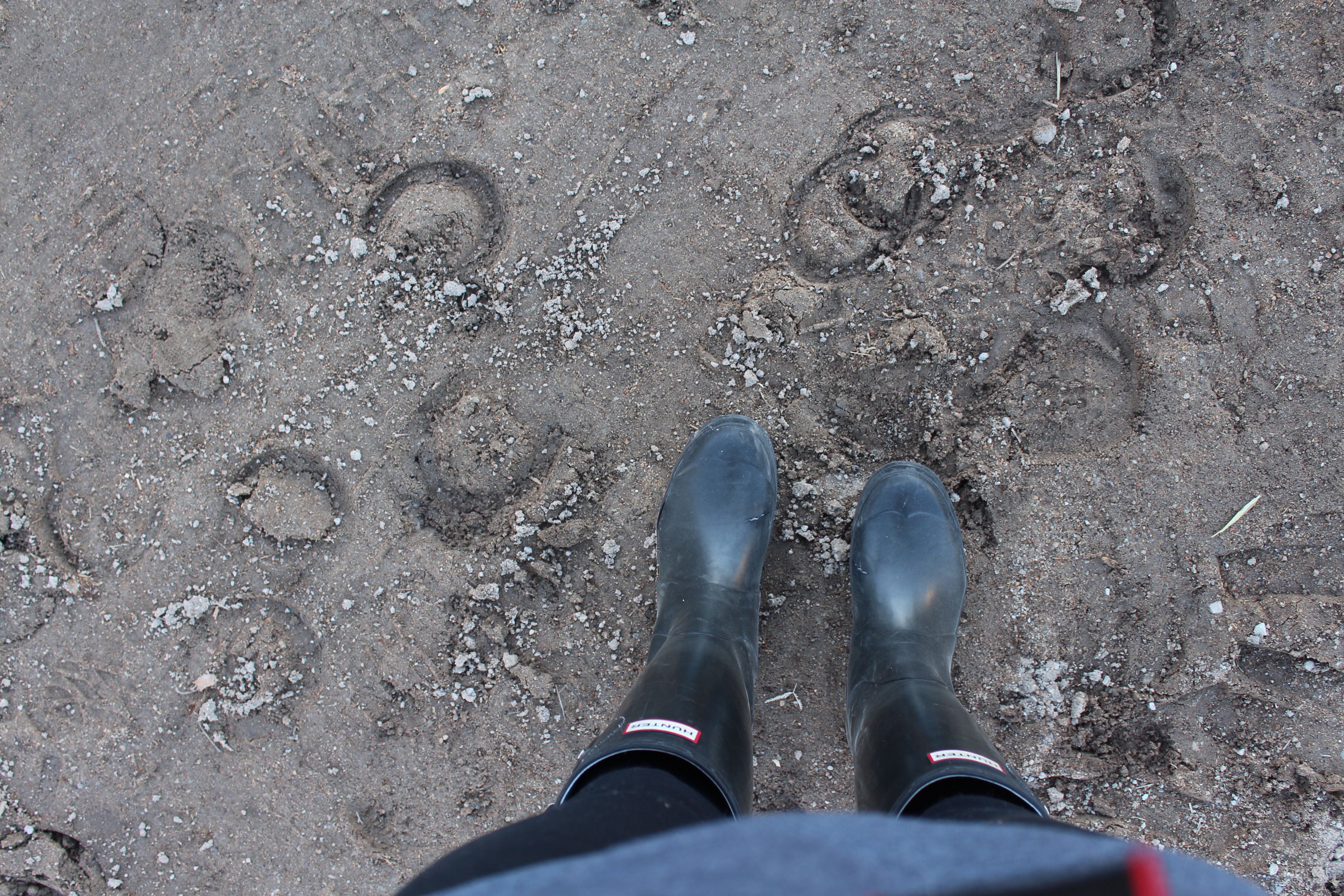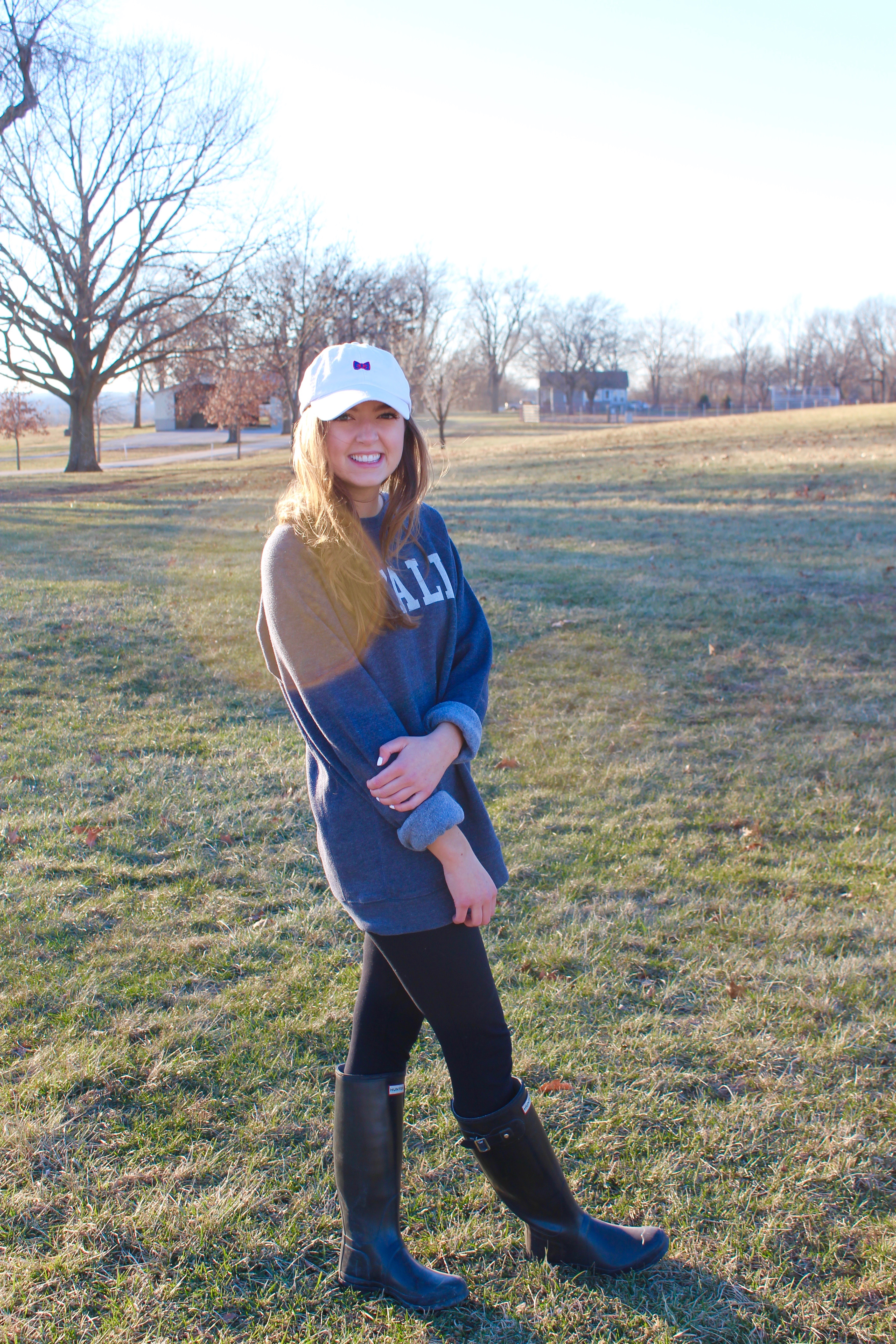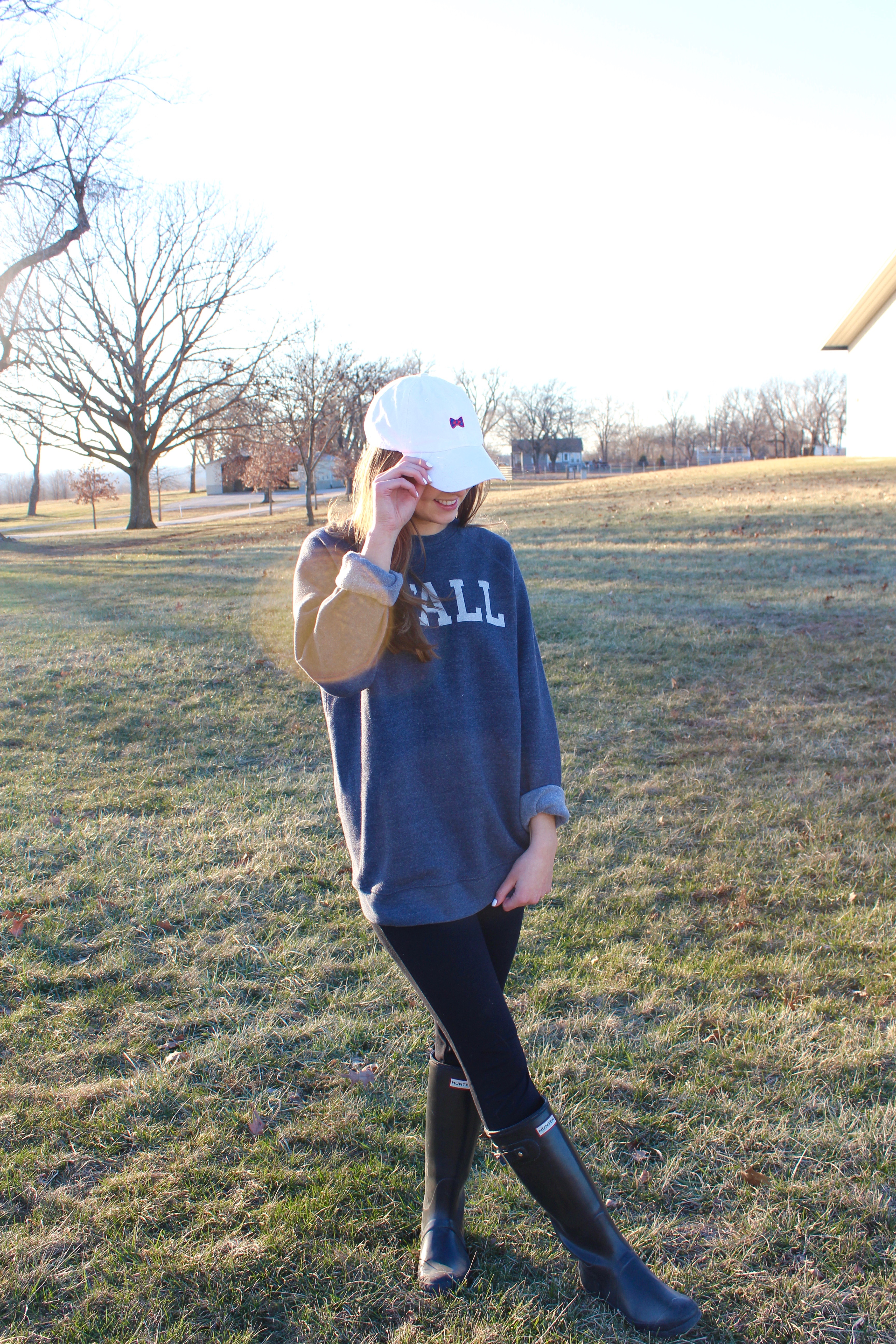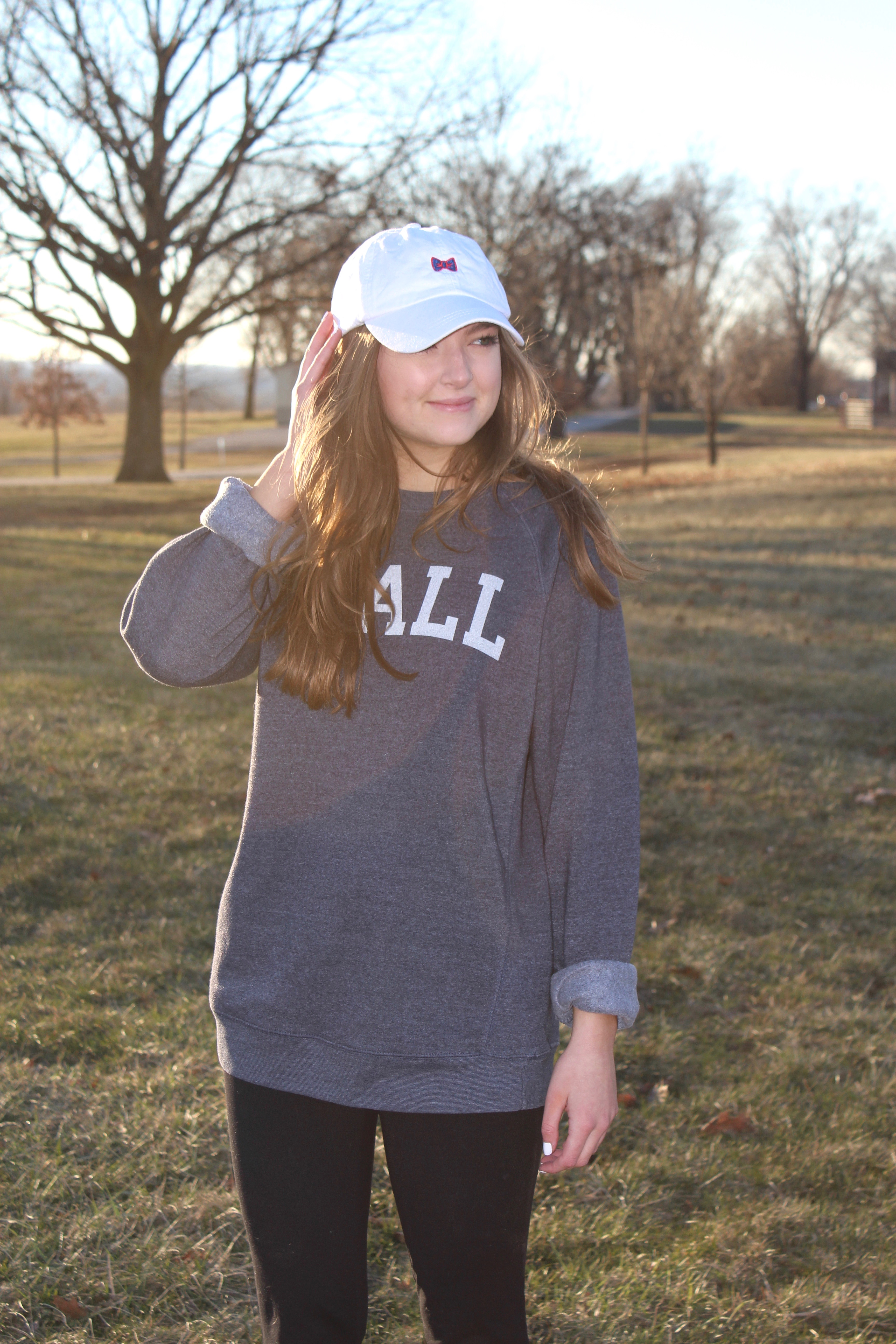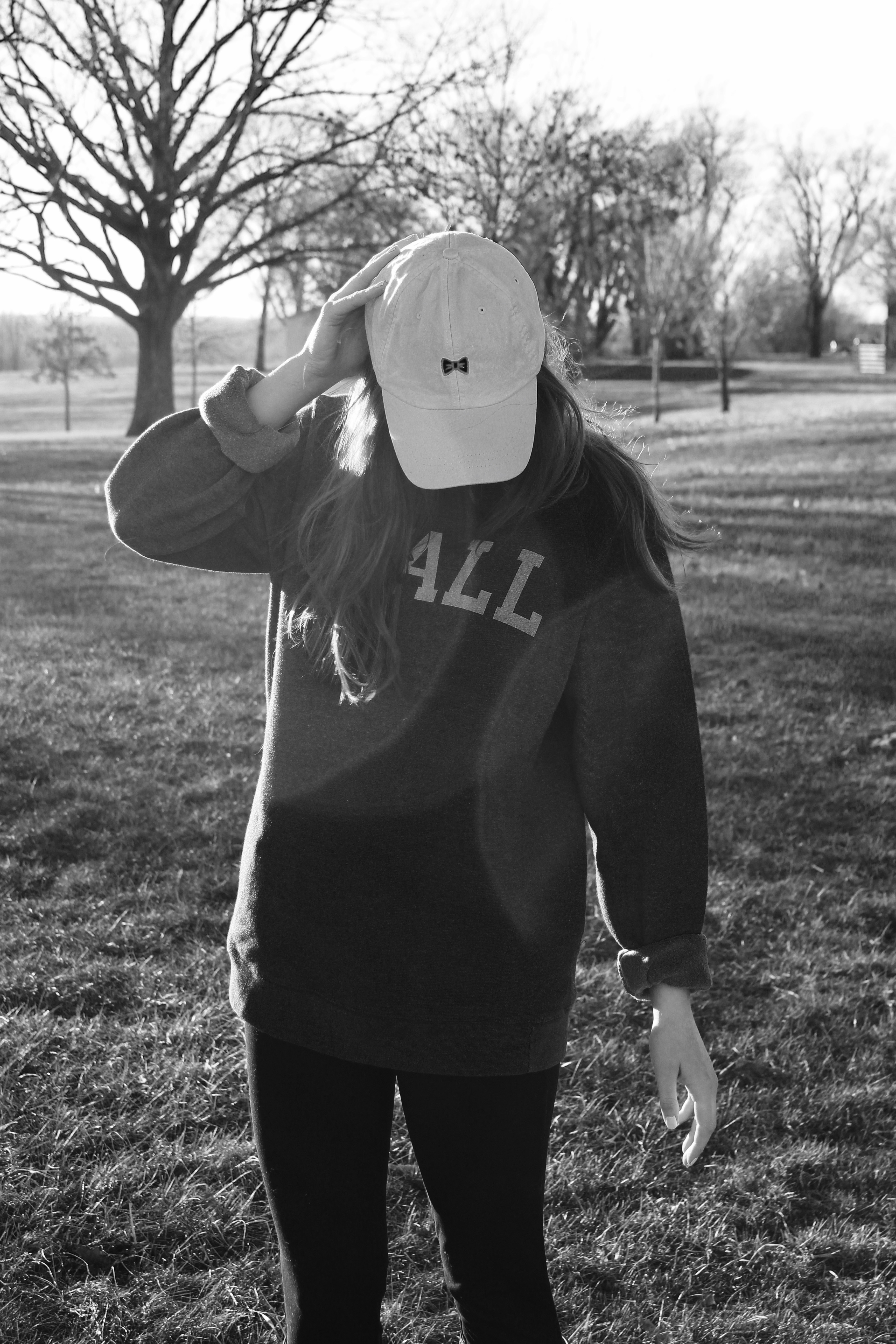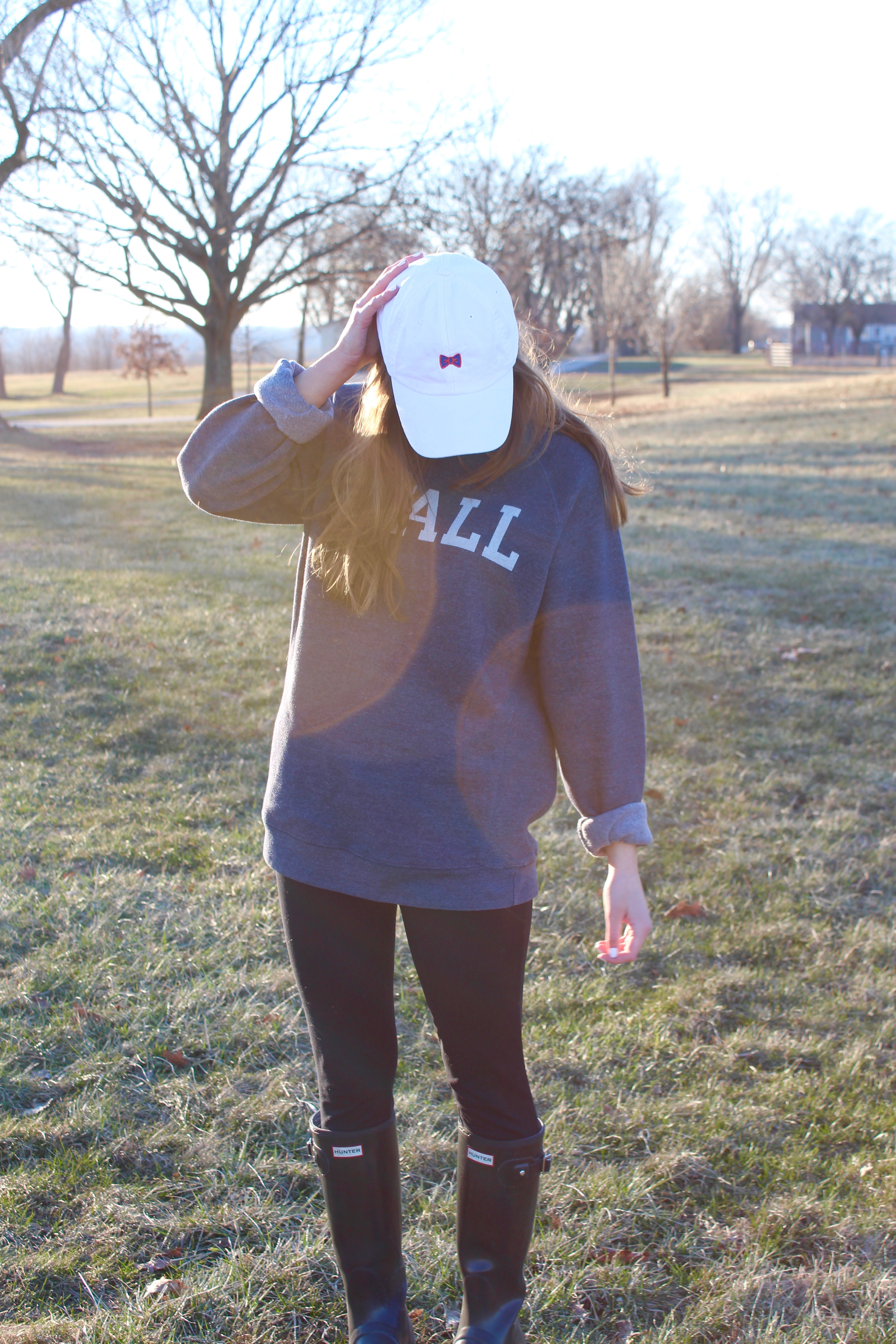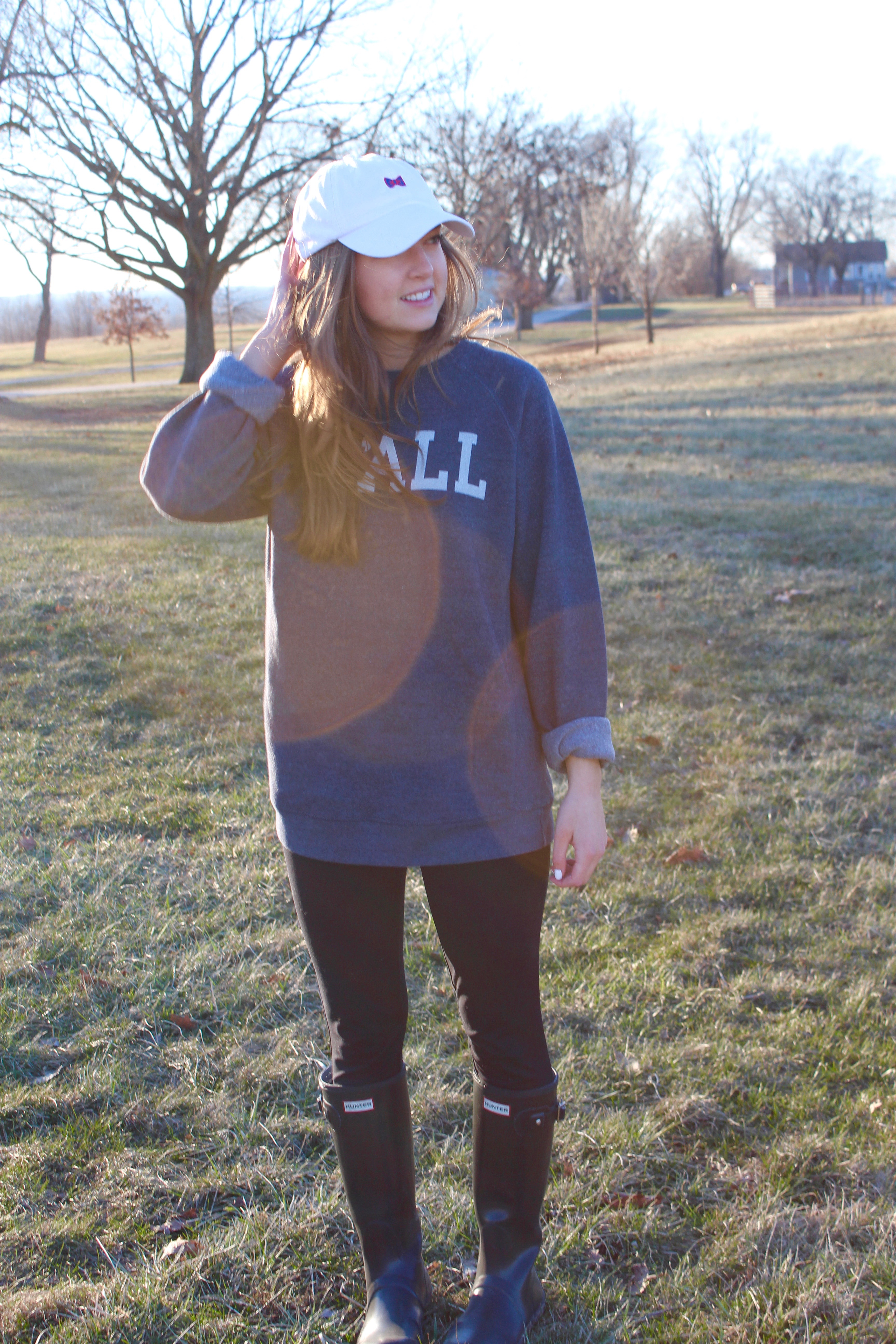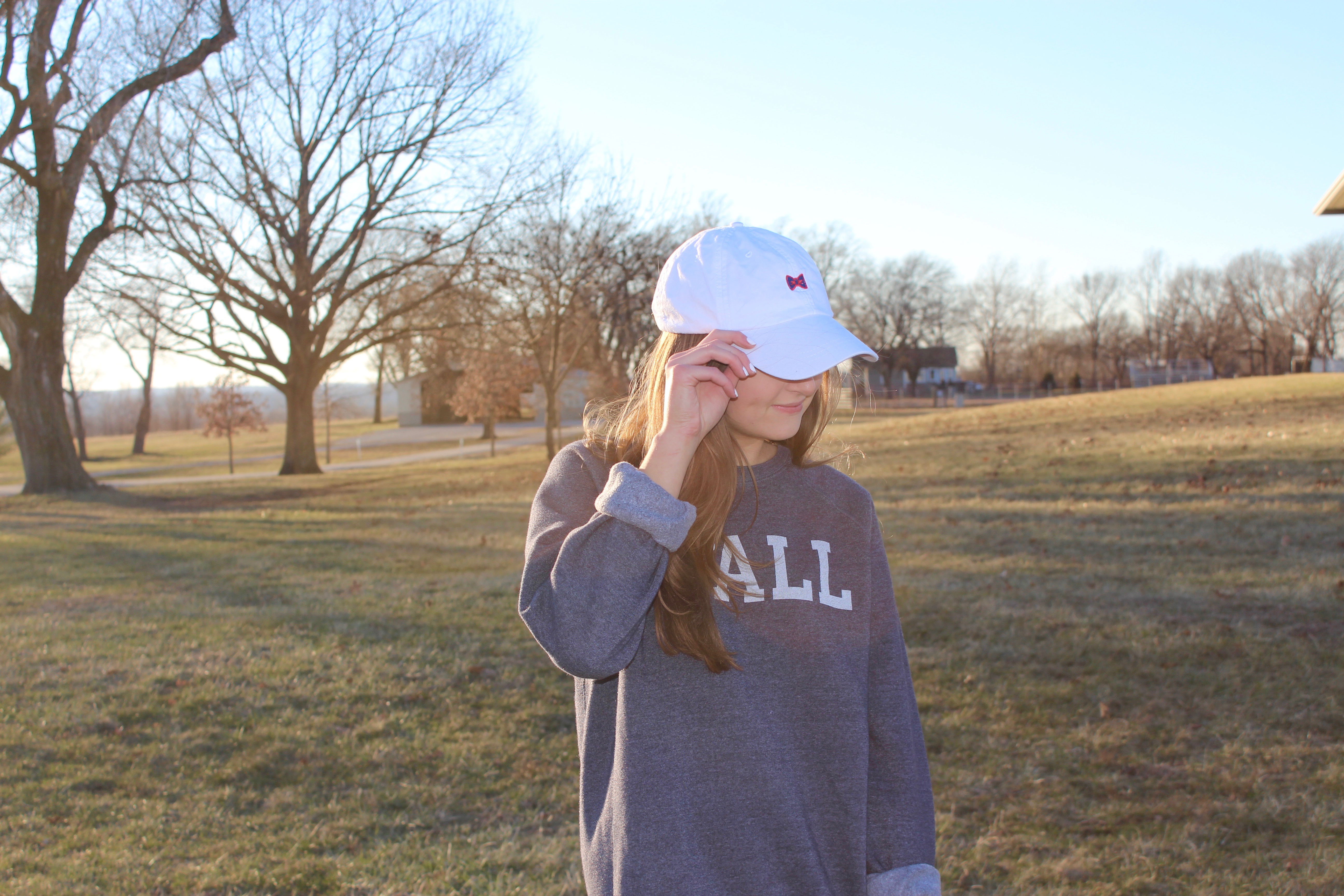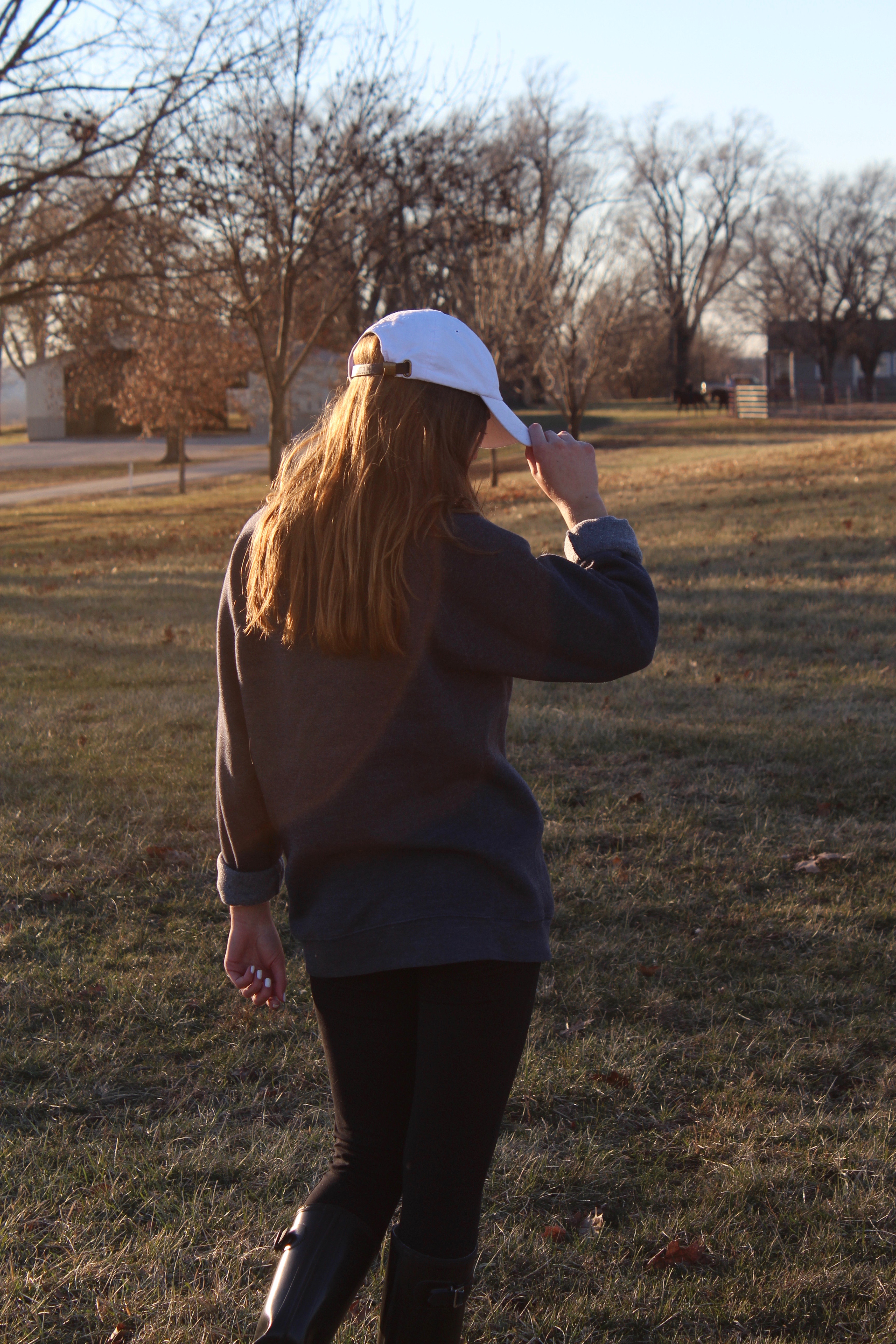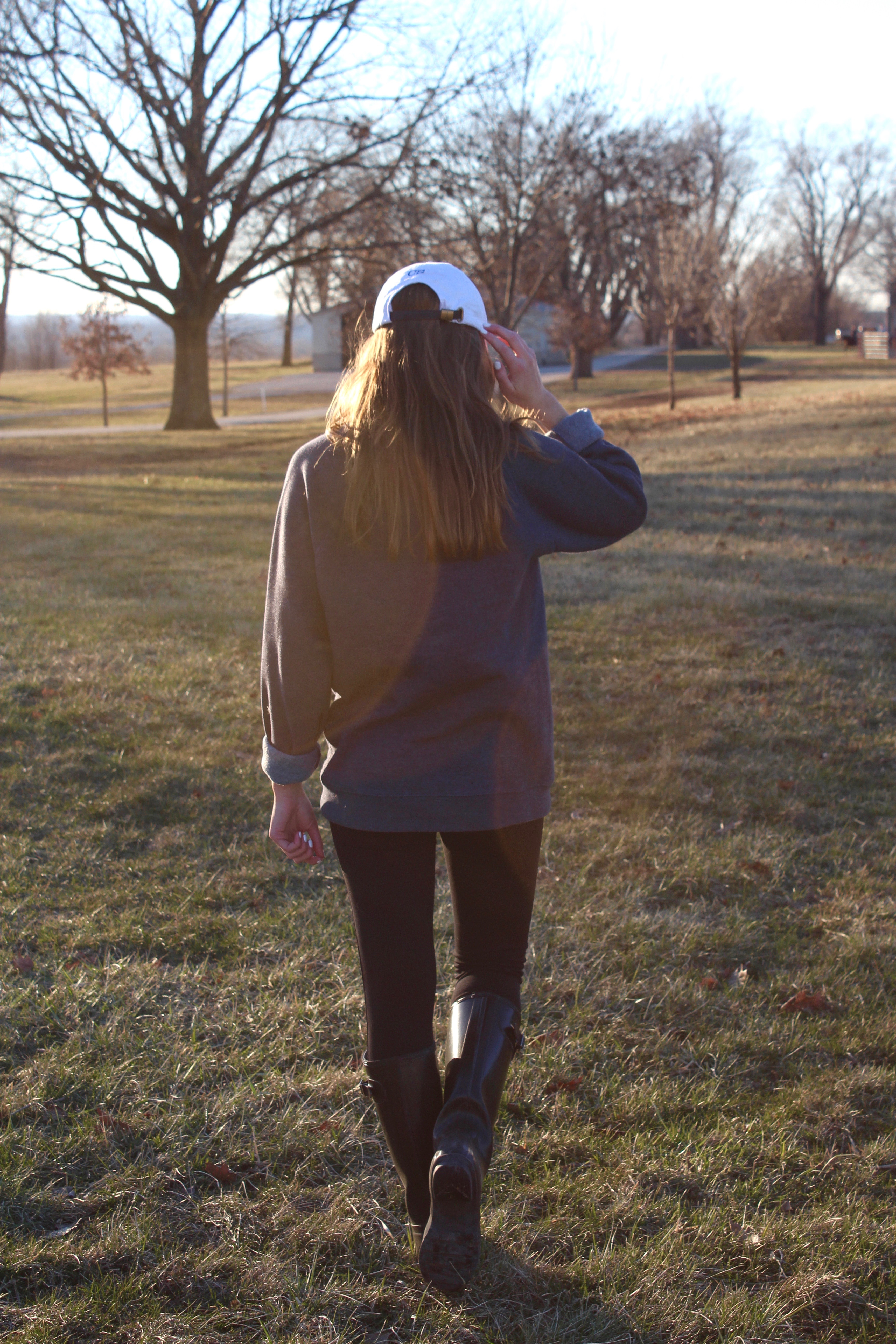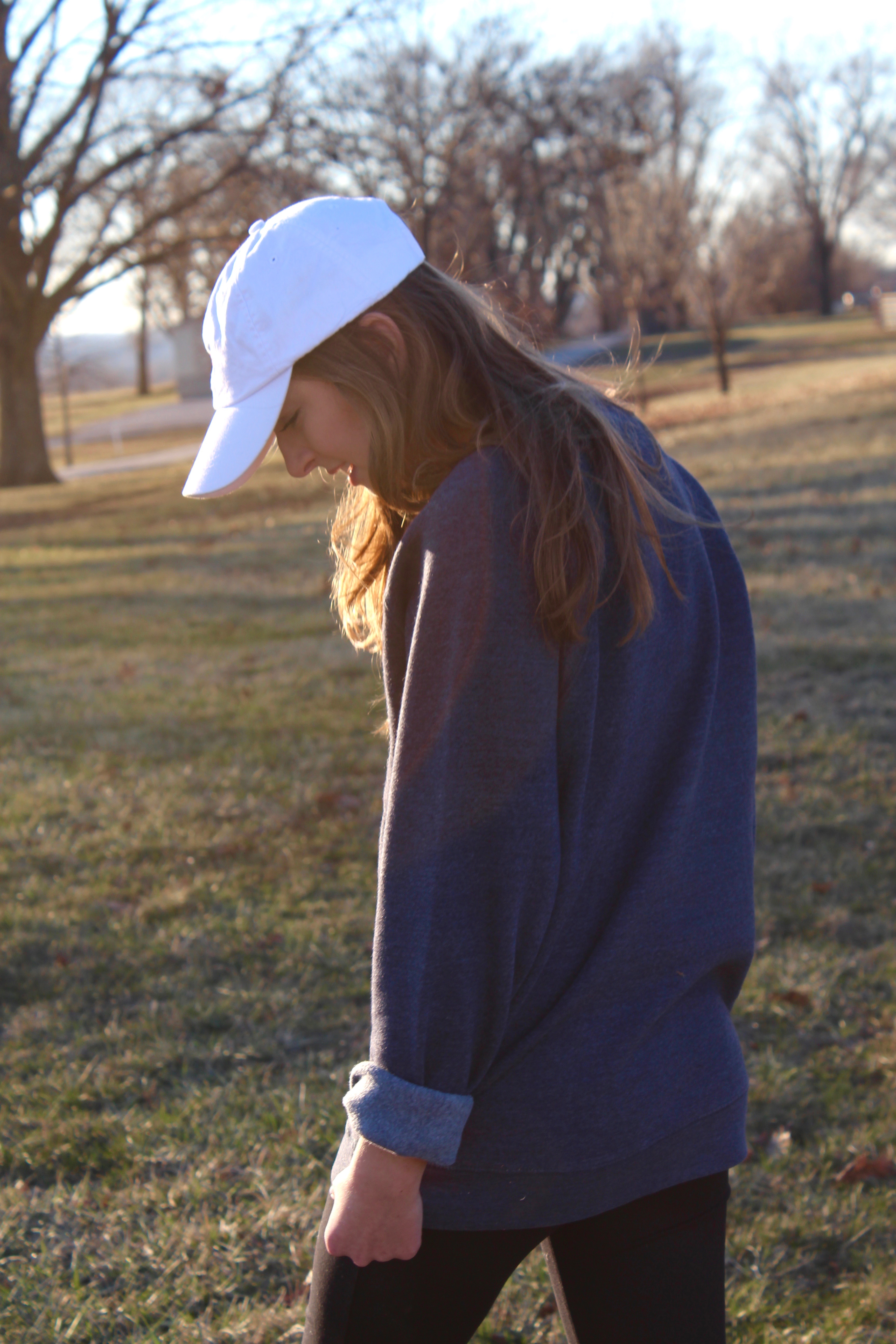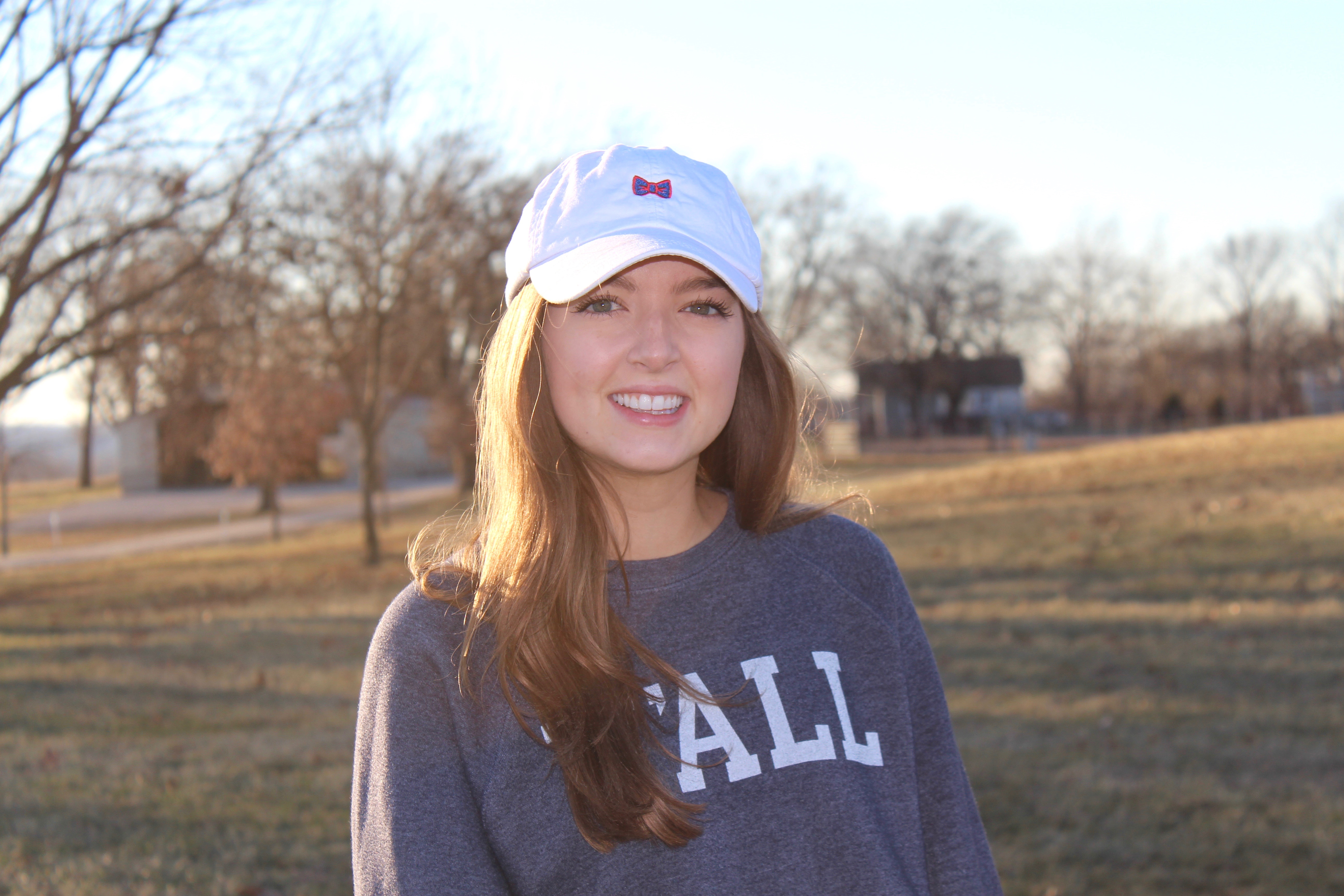 Recently my mom, little sister, and I all met up at our stable where we keep our horses. It was the middle of January and 50º which was crazy! It was such a beautiful day, I wish my camera could have captured the feeling in the air (am I the only one that thinks of that stuff?). I tried to get a few pictures with our horses but they had spent a lot of time rolling in the mud that day and didn't get the memo to do clean themselves up a bit… Days like today get me excited for springtime!
Am I basic for loving this "Y'all" sweatshirt? I bought this over the summer and I swear I wear it all the time! The weird thing is it's still soft on the inside (you know how sweatshirts are usually only soft when they're new?) so that's also a huge bonus! I bought mine in the size large and the sleeves and overall fit are perfectly oversized, but I love the look of rolling crewneck sleeves right now so I decided to roll them today! I'm also one of those girls that is in love with hats – you wouldn't even guess I haven't washed my hair in three days haha! Cohutta Southern hats are one of my favorite brands, you can customize the bow colors and they now sew sorority letters to the side too!
If you want to check out Cohutta Southern's instagram they're hosting a contest right now! Here are the details:
Over the next month we will have a photo contest to win $50 store credit! To enter all you have to do is post a picture on Instagram, it doesn't have to be a picture of a Cohutta Southern hat or shirt, if you want to show us where you put your sticker or If you want to draw something or make something that counts too! Any picture that incorporates Cohutta Southern in anyway counts! Also, each picture you submit counts as one entry into the contest and will be judged individually! The only 3 rules are:
1. Must incorporate Cohutta Southern 
2. You must use #cohuttasouthern (if you do not do this your submission will not count, no matter how awesome your picture is.) 3. You must be following us
Contest will end 2/12 at midnight est. and winner will be announced 2/15! So get to posting your pictures and help spread the Cohutta Southern name!

| Y'all Crewneck | Leggings | Cohutta Southern Hat (use LAUREN2122 for 10% off) | Hunter Boots |
xoxo,
Lauren Emily Lindmark
*I am a Cohutta Southern Rep, however, all options are always my own and I have purchased my own hats from them in the past because I love them so much!
Copyright © 2016 dailydoseofcharm.com