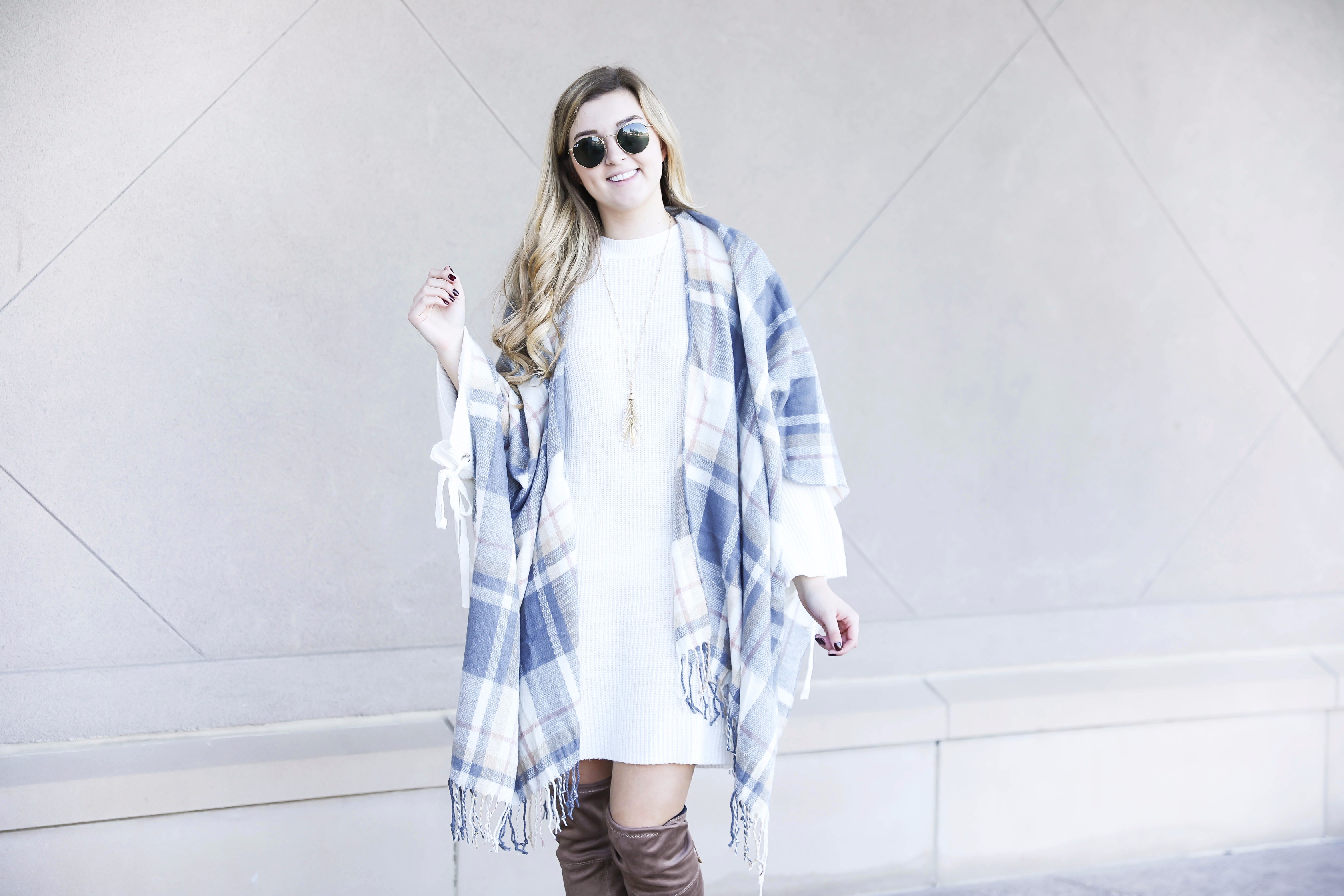 Comfy Plaid Poncho | OOTD
I have had this poncho for a few weeks now and finally got around to styling it on my blog! I paired it with this cute white dress that has adorable ties up the sleeves. Everything in this outfit is super inexpensive which makes it that much better! I paired it with my over the knee boots, but honestly which I would have done booties instead because the dress is a bit long. Regardless, I really love this look and I think it is perfect for fall! I linked more cute ponchos below that are all really inexpensive! These are my favorite to throw on in the fall/winter!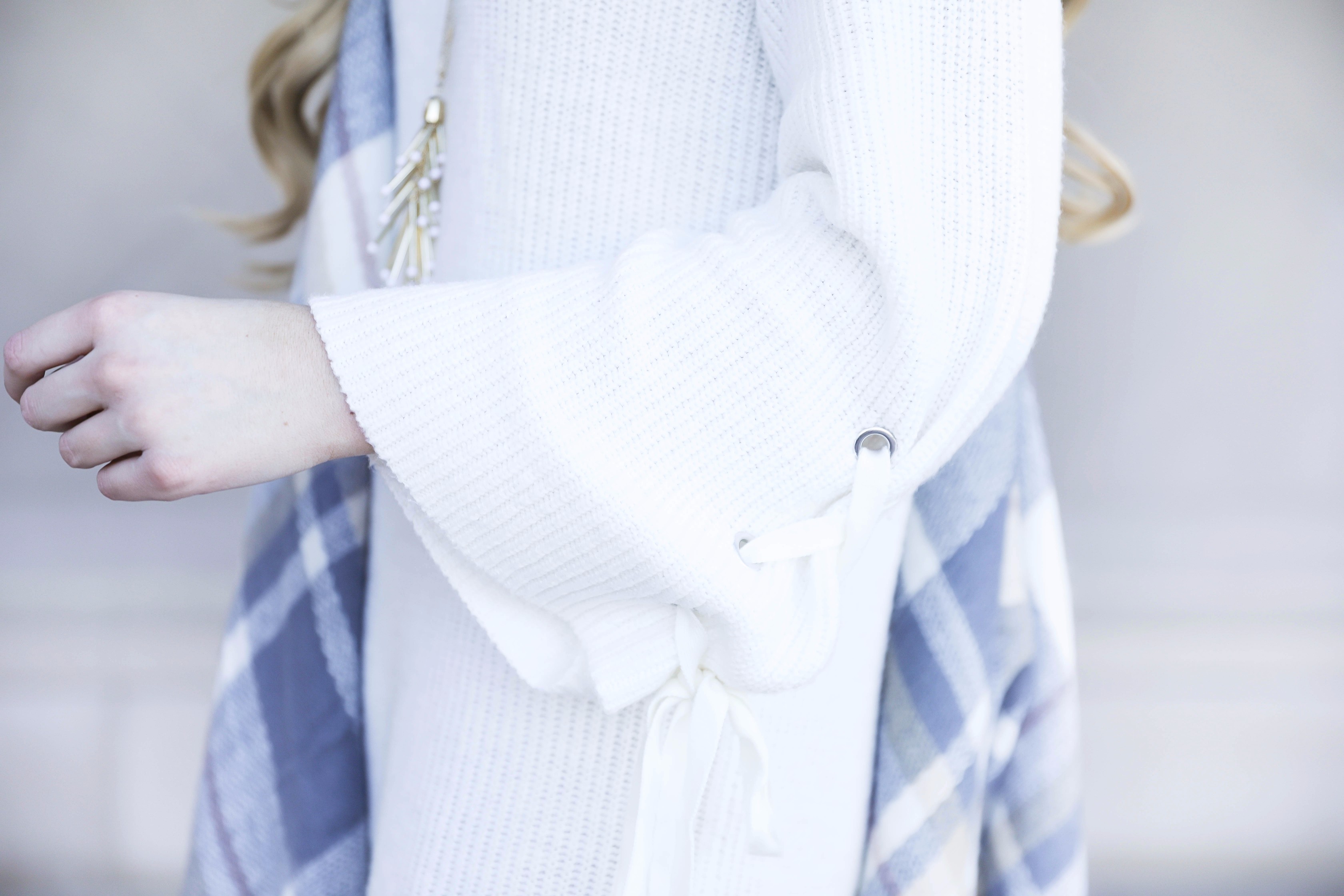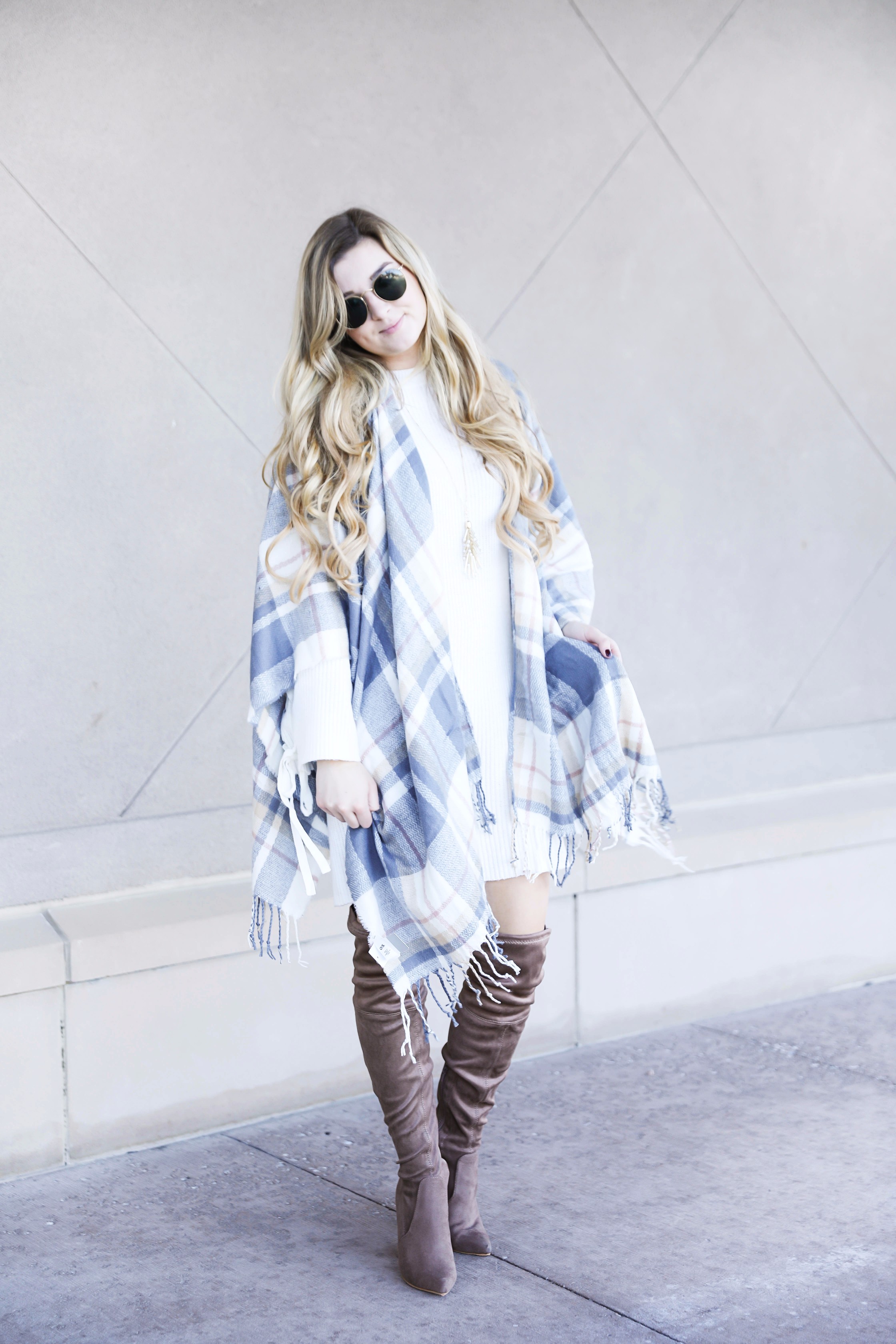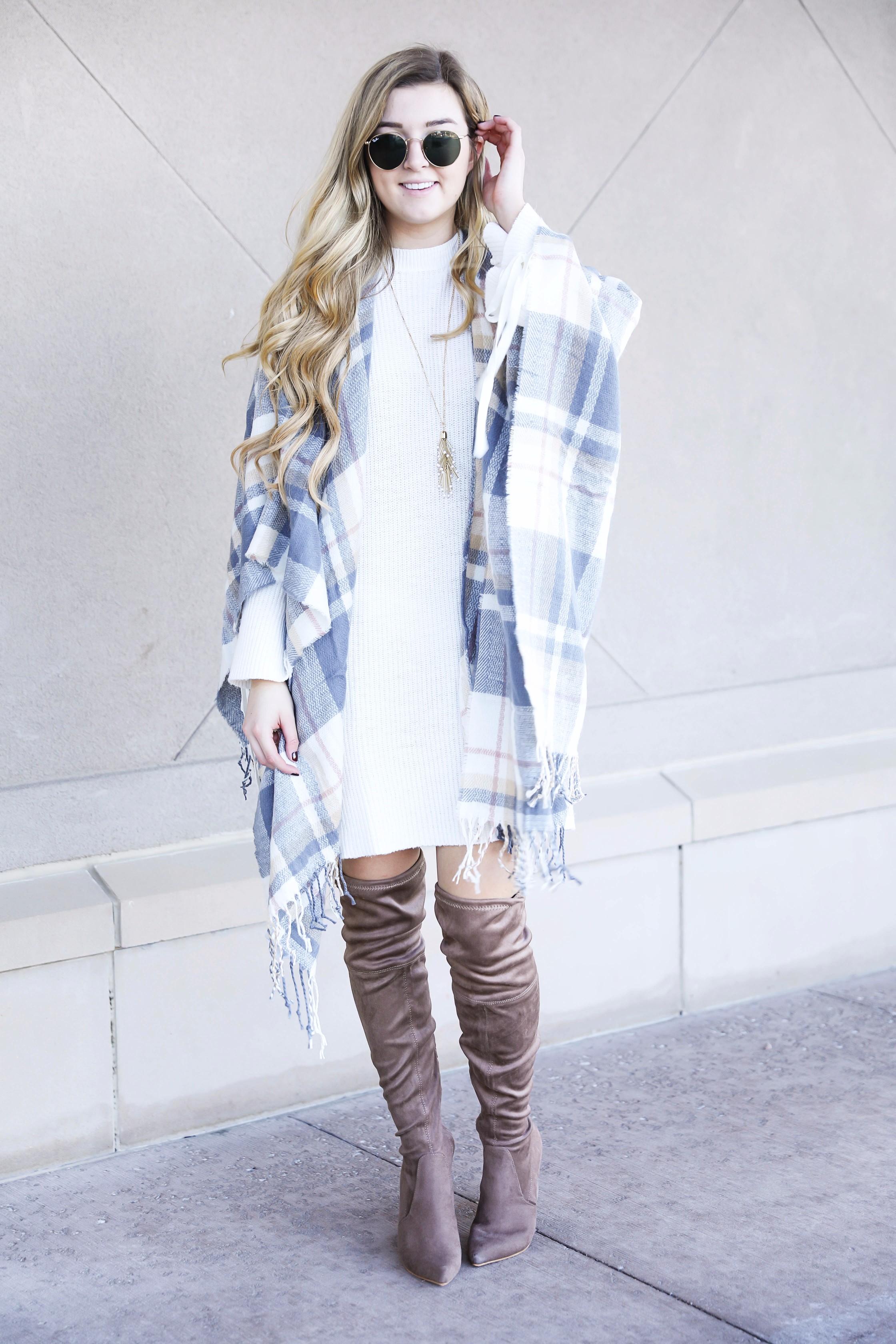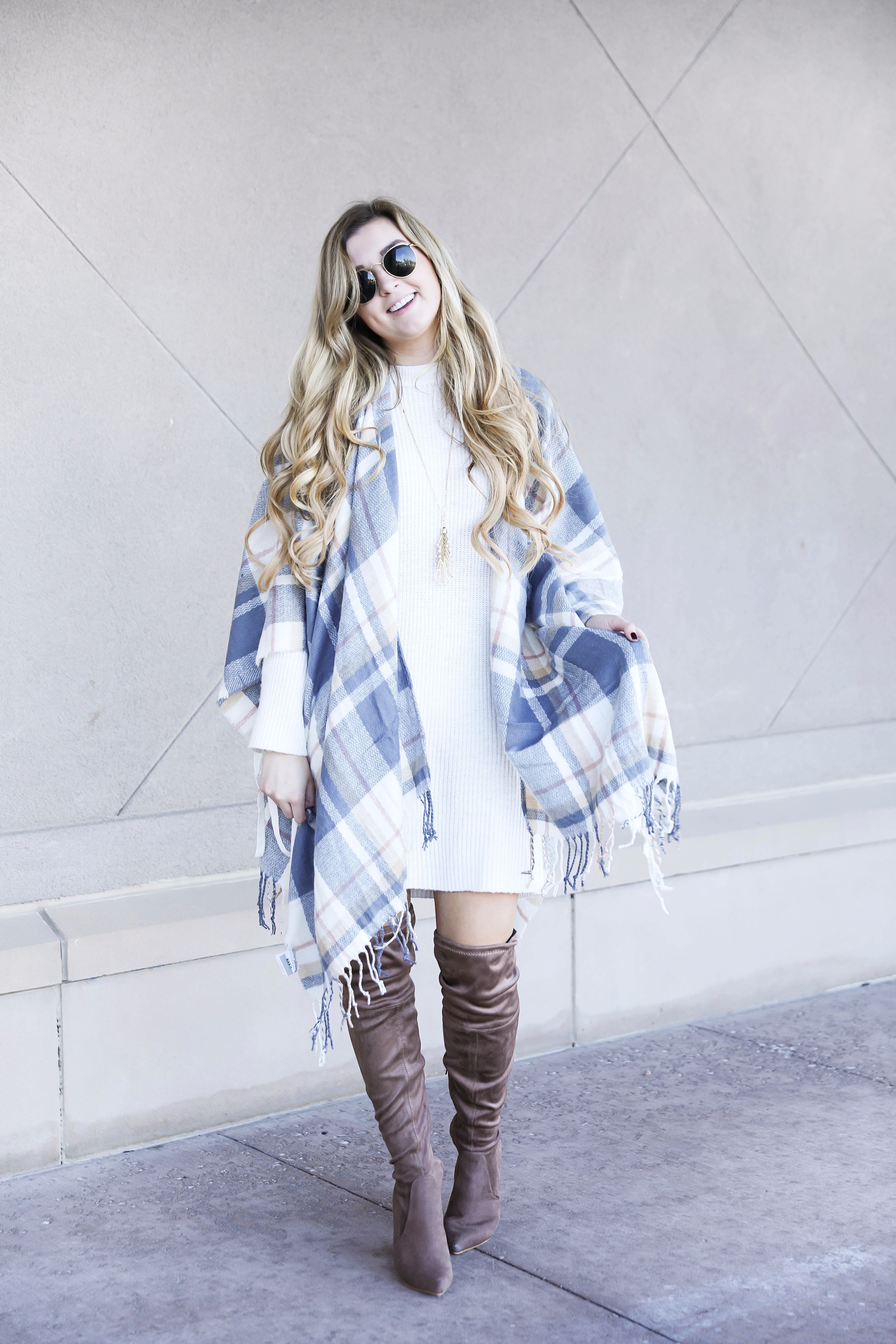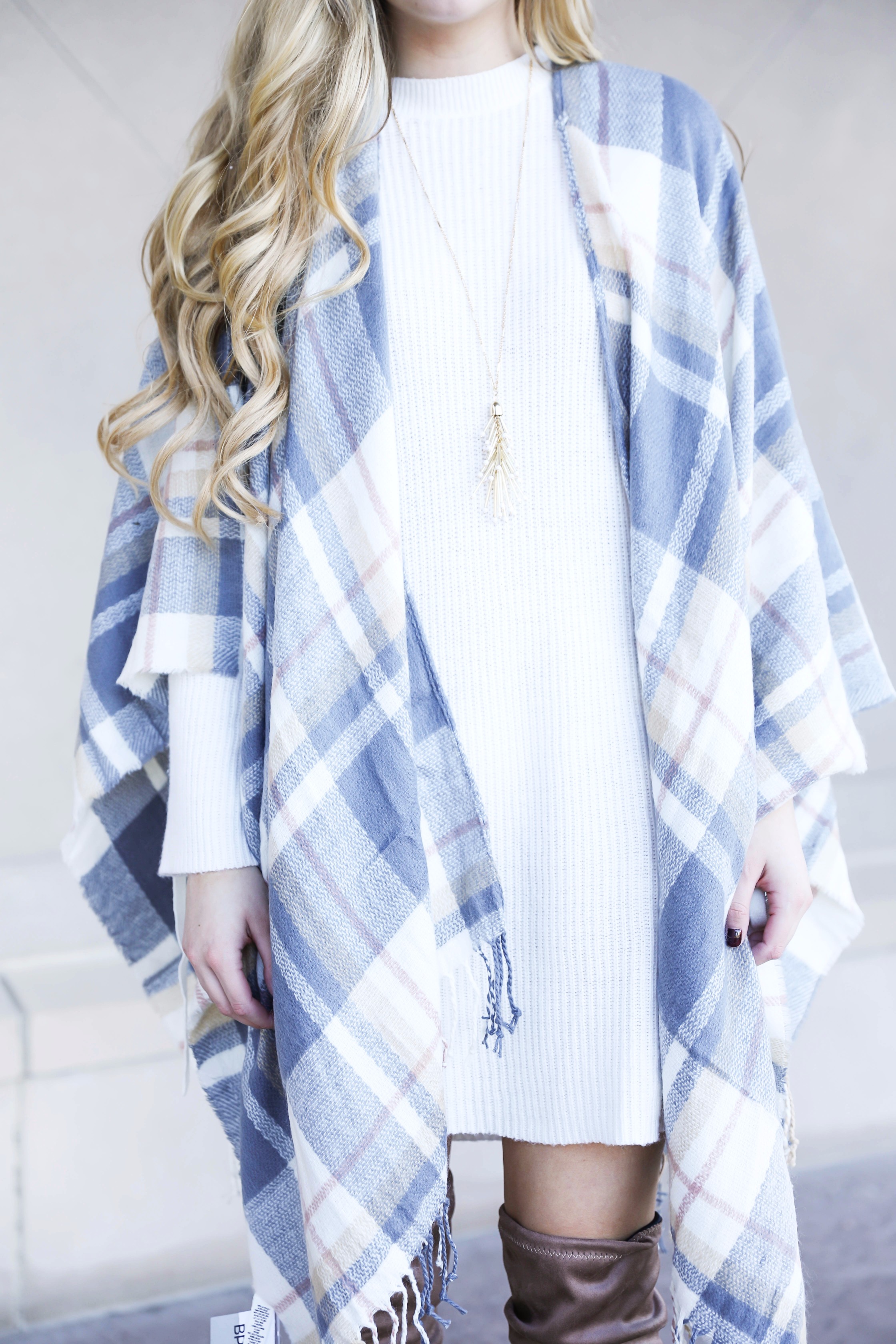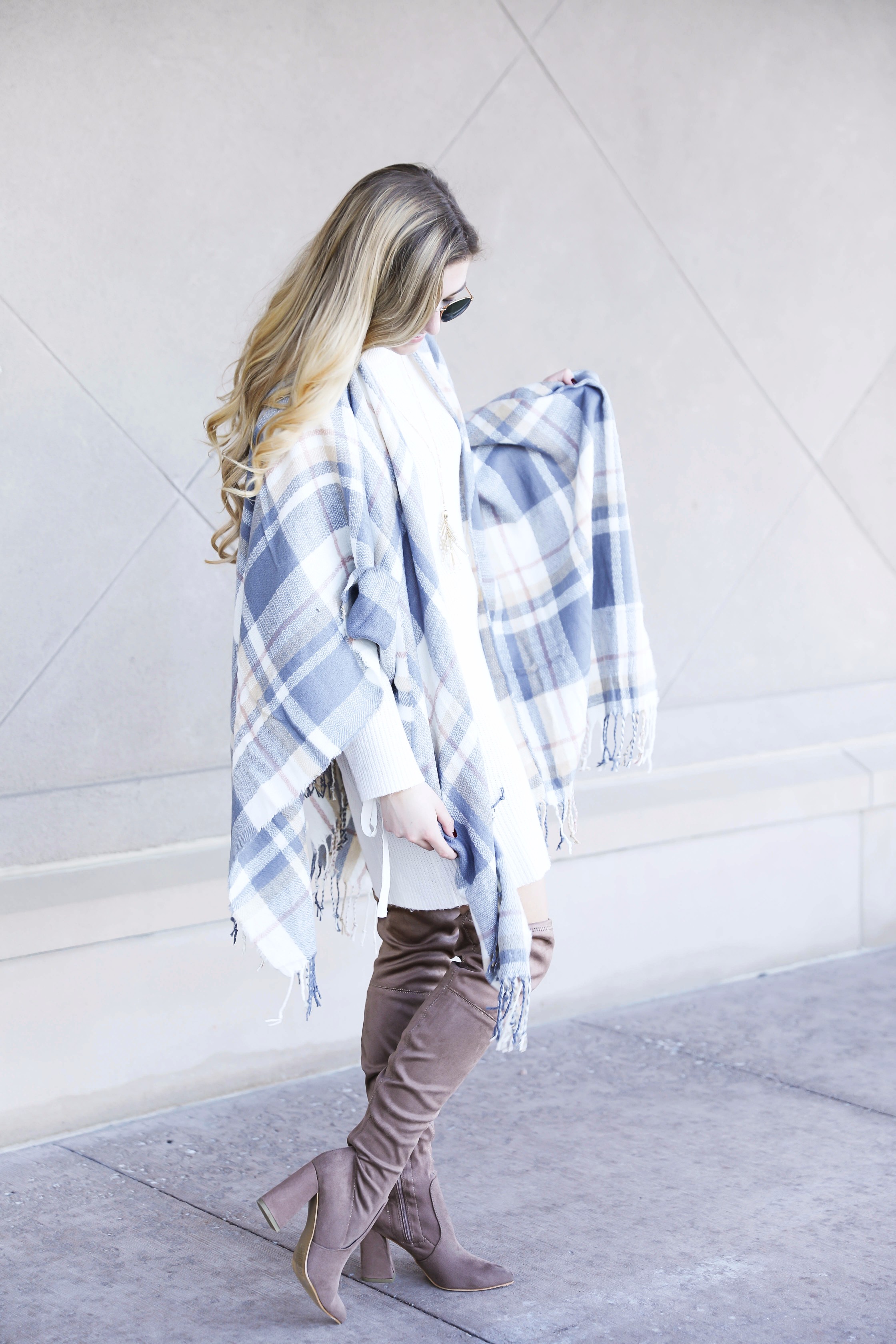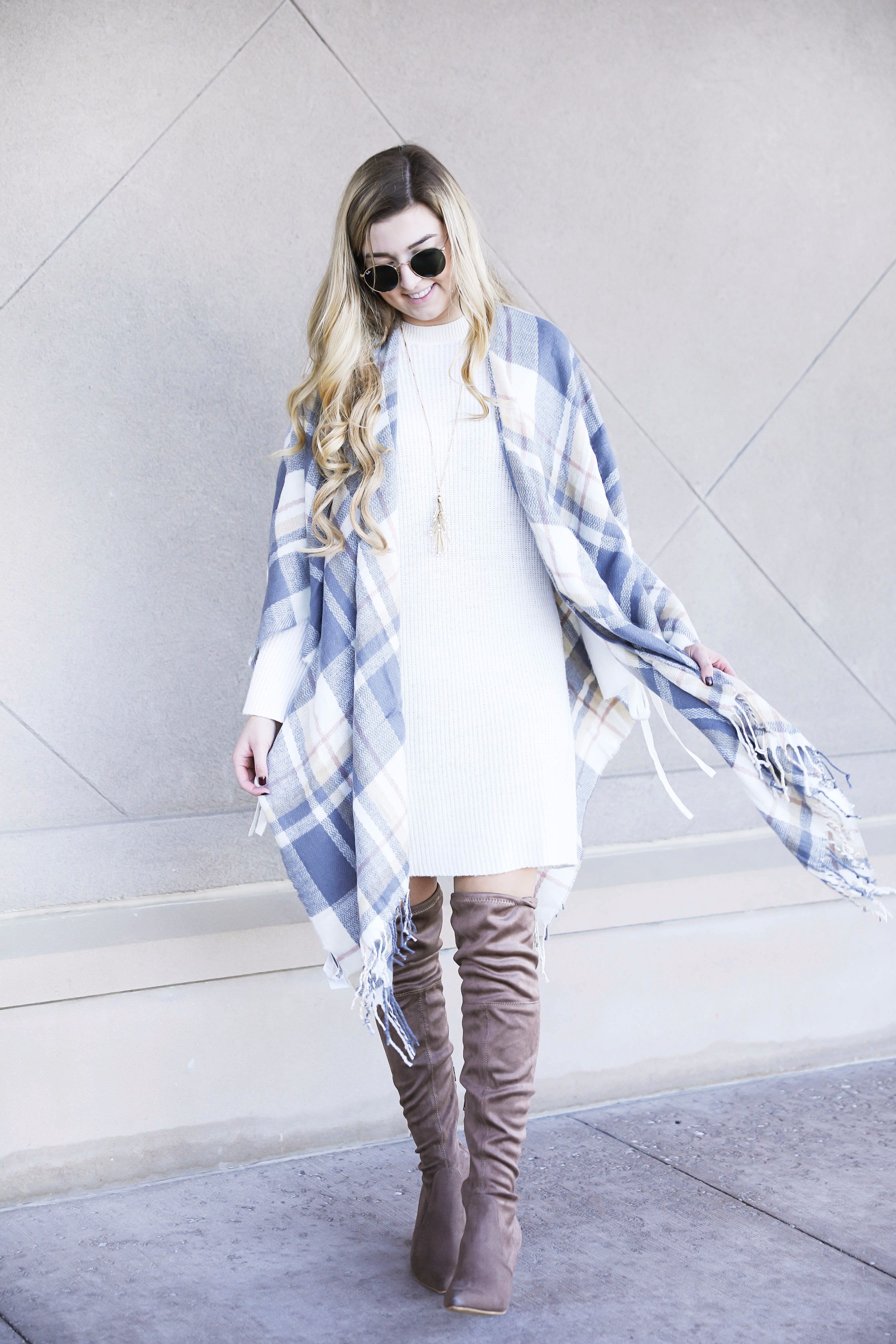 I look sooo pale in these photos. If you are an avid self-tanner you probably know what I mean when I say my skin needed a break. I had been tanning multiple times a week because of everything I had going on and I was starting to look really orange on my ankles/knees and splotchy in random places. I actually just exfoliated and tanned again the morning I am writing this post and I feel like a new woman haha! I use St. Tropez Classic for anyone who is wondering!
I am super excited about this weekend! I have two date parties (one of them was last night when you are reading this) and my friend's 21st party! I also really look forward to the weekends because it's the only time I let myself eat unhealthy food, so you best believe I am getting Mexican tonight! Maybe ice cream tomorrow? I love cheat days haha!
What are your plans this weekend? Doing anything fun for halloween?!
xoxo,
Lauren Emily Lindmark
Copyright © 2017 dailydoseofcharm.com