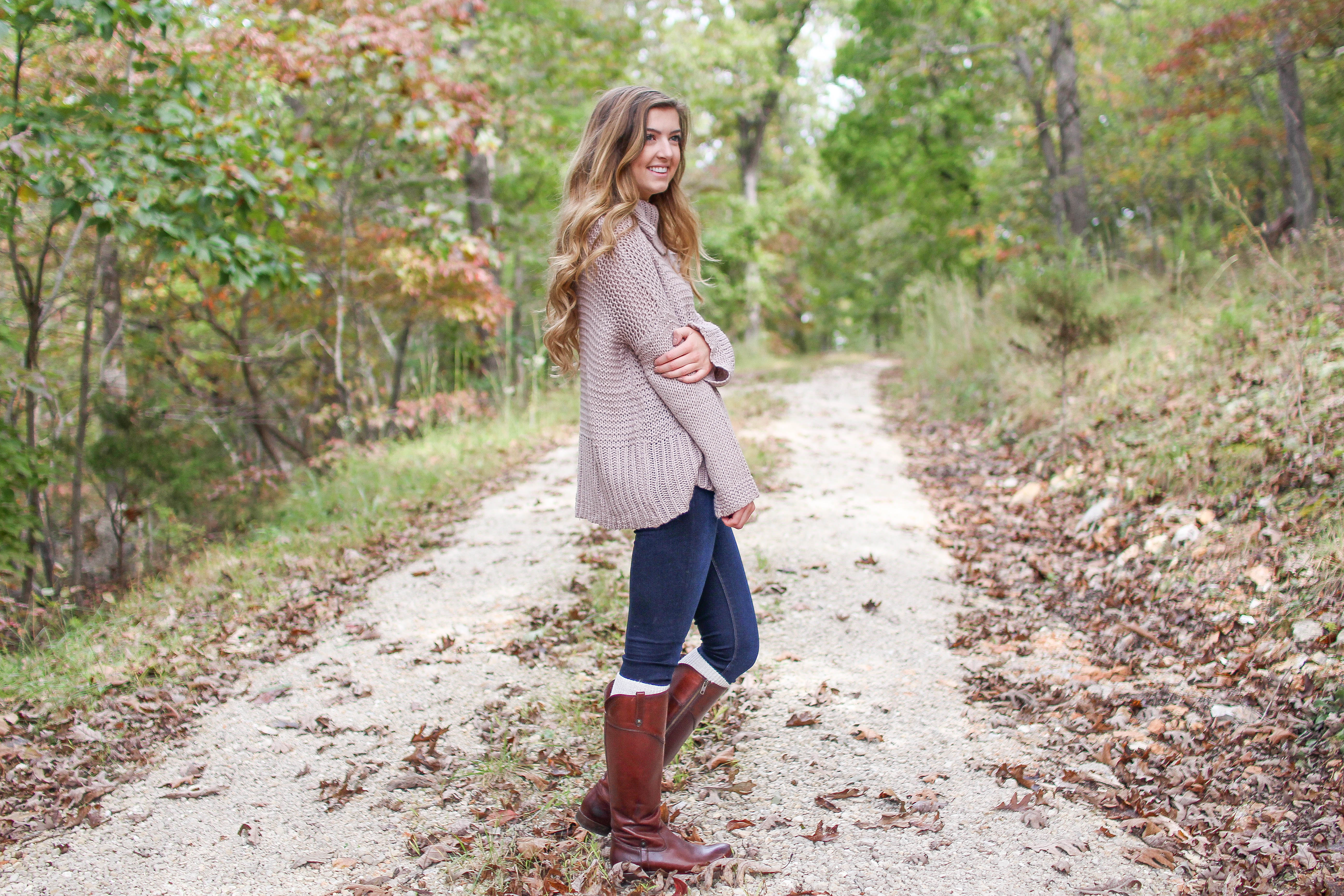 Cowl it Love Sweater | OOTD + GIVEAWAY

I don't know about you, but I love finding new boutiques online! Something that is so fun about fashion and style is you have the ability to discover new clothing and stores to share with other people! I recently found out that my sweet family friend started her own online boutique and I was so excited to share it with you all! Her boutique is called Simply Shine Boutique and I am obsessed with all the clothing she has!
This sweater has to be one of my favorites yet, I purchased it in a size small and I love how oversized and comfy it is! I also thought the color was so unique and pretty. I paired it with some cluster earrings to dress it up a little and wore my favorite fall riding boots with tall socks! The cowl neck and big sleeves make this sweater so cozy – I haven't taken it off all day!
I wore this cute sweater on a chilly walk through the woods the other day and it looked so pretty with the changing leaves in the background (also, no worries – I was far from any potential clowns – thank goodness for my lake house in the middle of nowhere😂) . Going on walks is one of my favorite fall activities because the crisp air feels so good outside! To celebrate the weather changing and this wonderful boutique I decided to giveaway a gift card to Simply Shine Boutique!
To enter go to my Instagram linked here:
xoxo,
Lauren Emily Lindmark
Copyright © 2016 dailydoseofcharm.com