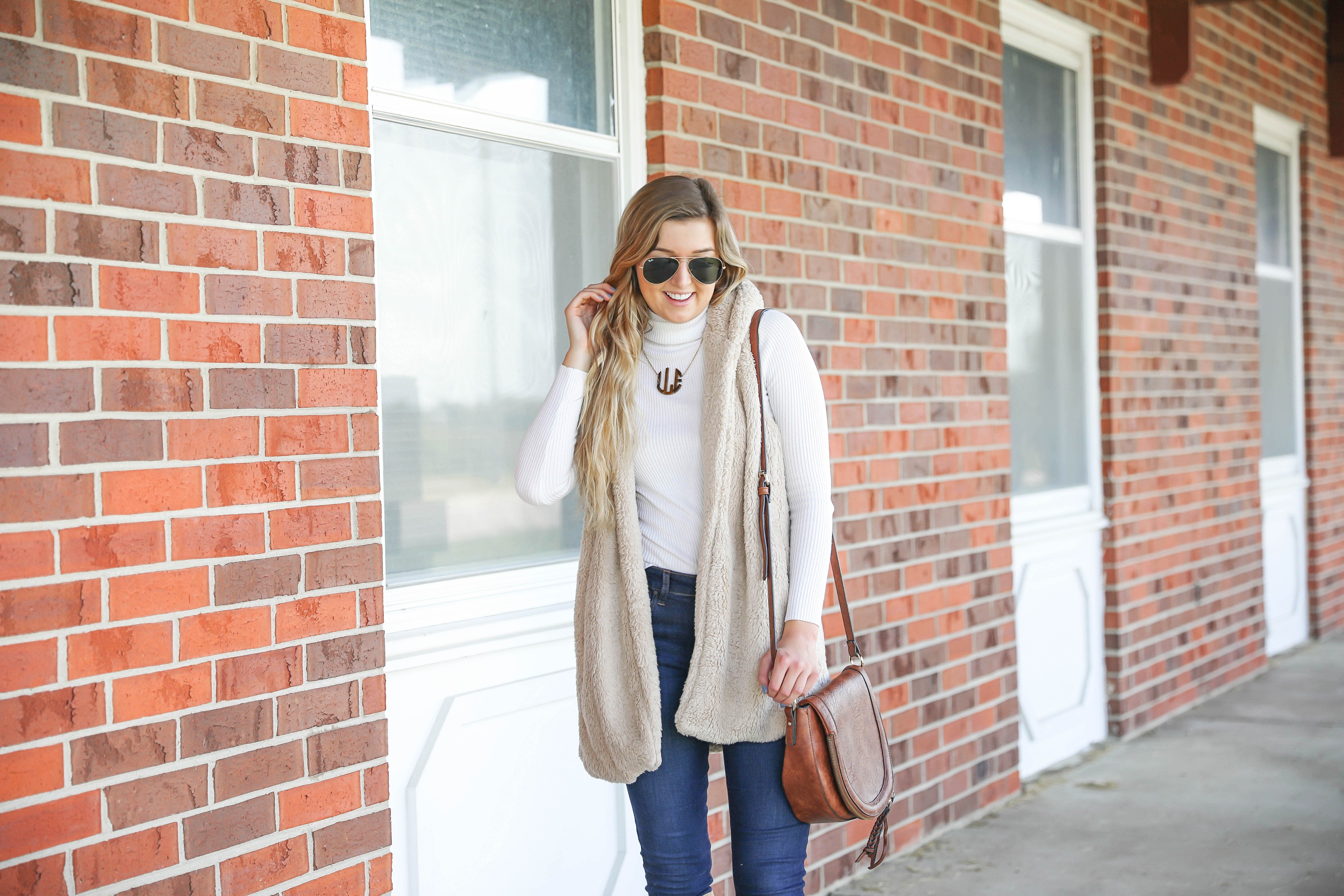 Cozy Teddy Bear Vest for Fall | OOTD + More Vests Rounded Up!
Happy Wednesday everyone! Going to keep this post short and sweet because I have some schoolwork due and a busy day ahead. Plus, to be honest, I am putting this post up late and I really want to go eat lunch haha! Priorities!! Speaking of lunch, yesterday I was hardcore craving Chipotle, but I wanted to eat healthy and not spend money. I came up with this brilliant compromise though! I went to chipotle and only got a side of chicken and a side of guacamole. My total came out to be about $4.50 which was a huge plus haha! Then I went home and made some quinoa and black beans and made my own little healthier version of a bowl. It was really good and I have enough chicken leftover for today too! Score!
Last night my boyfriend came by my apartment and got to see it for the first time then we went to my favorite Mexican restaurant in town (so much for eating healthy…but it was taco Tuesday after all 😉 ). Tonight my best friend, Megan is coming over. I love getting to see my favorite people. I am a happy girl to say the least! I hope you guys are having a great week so far!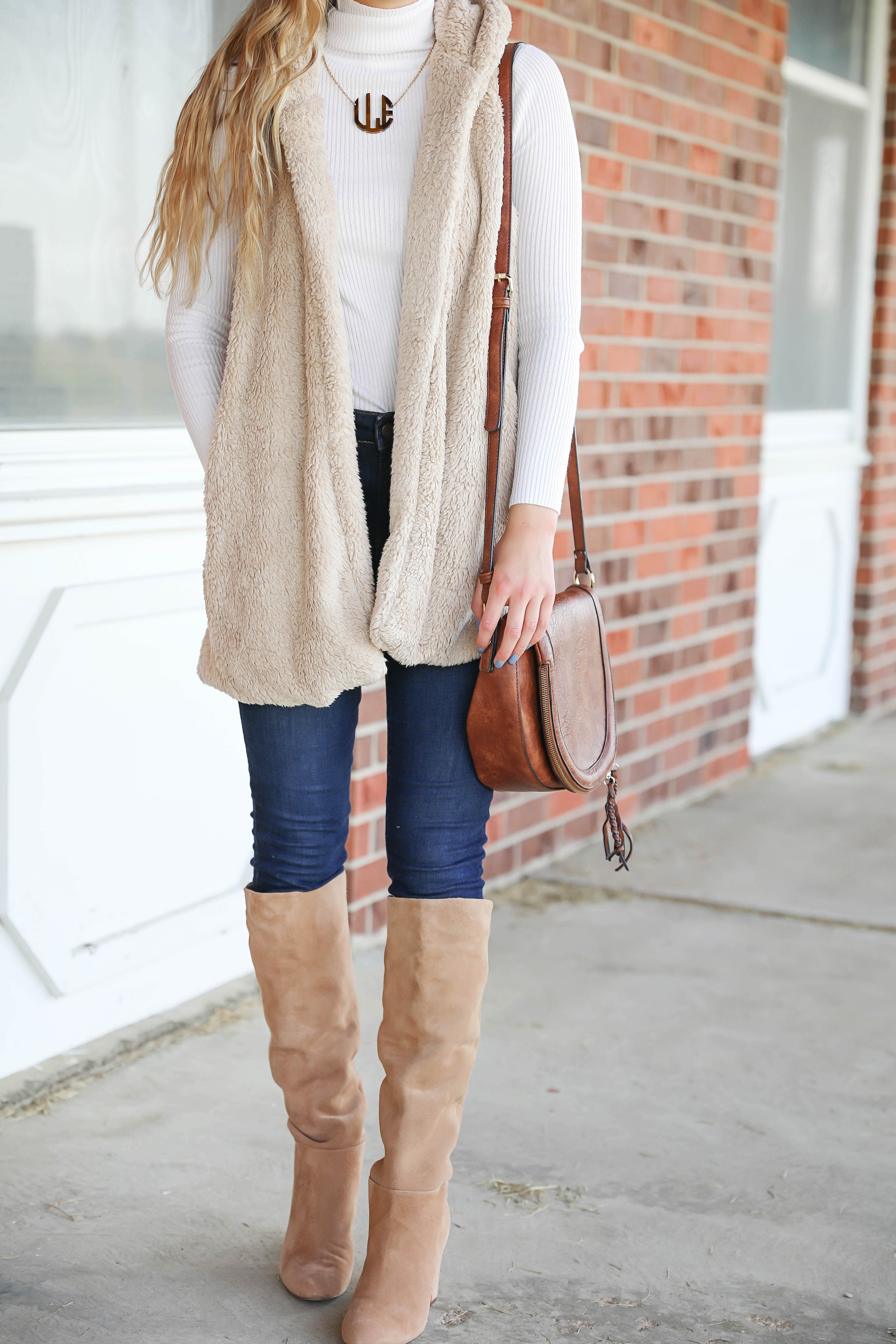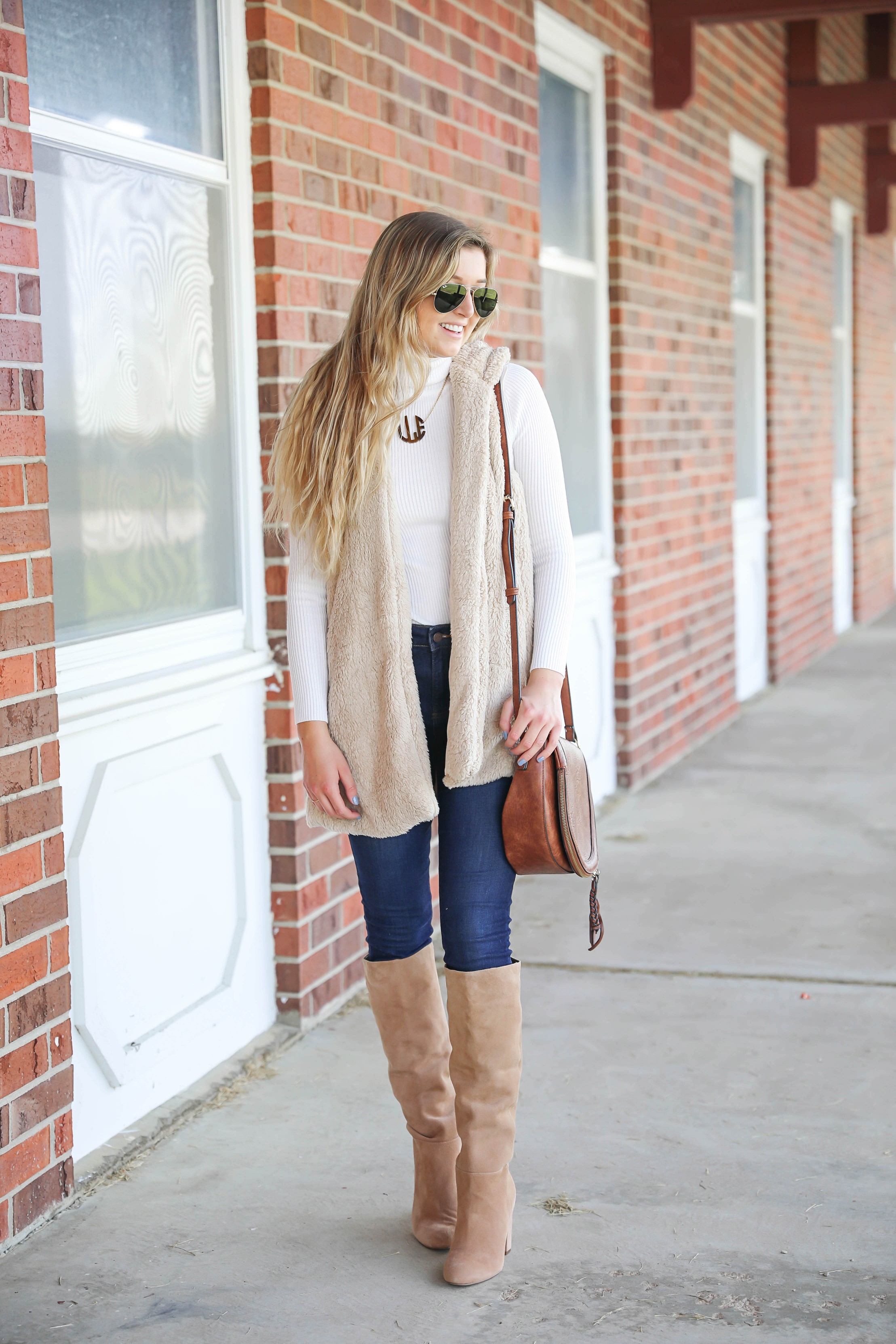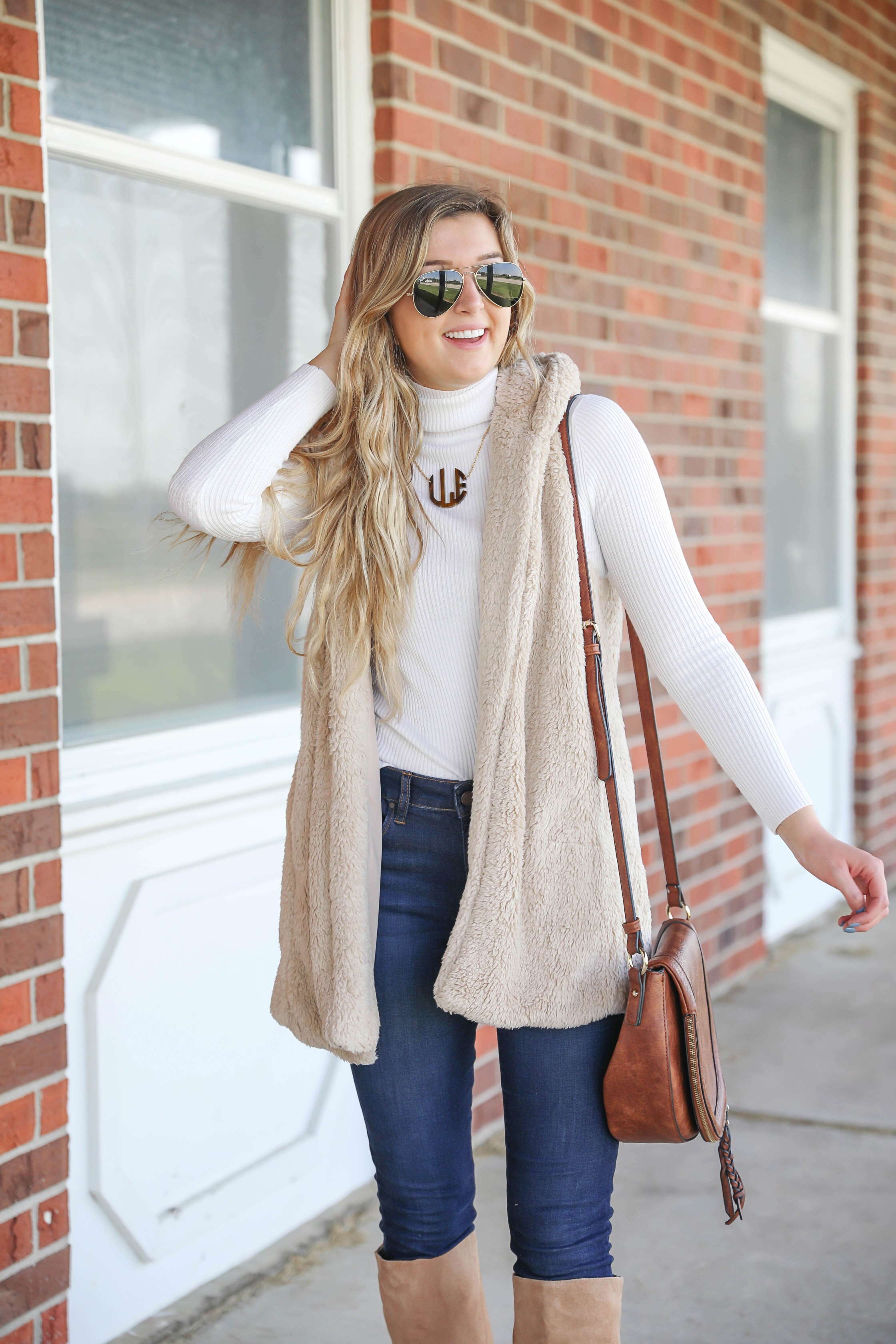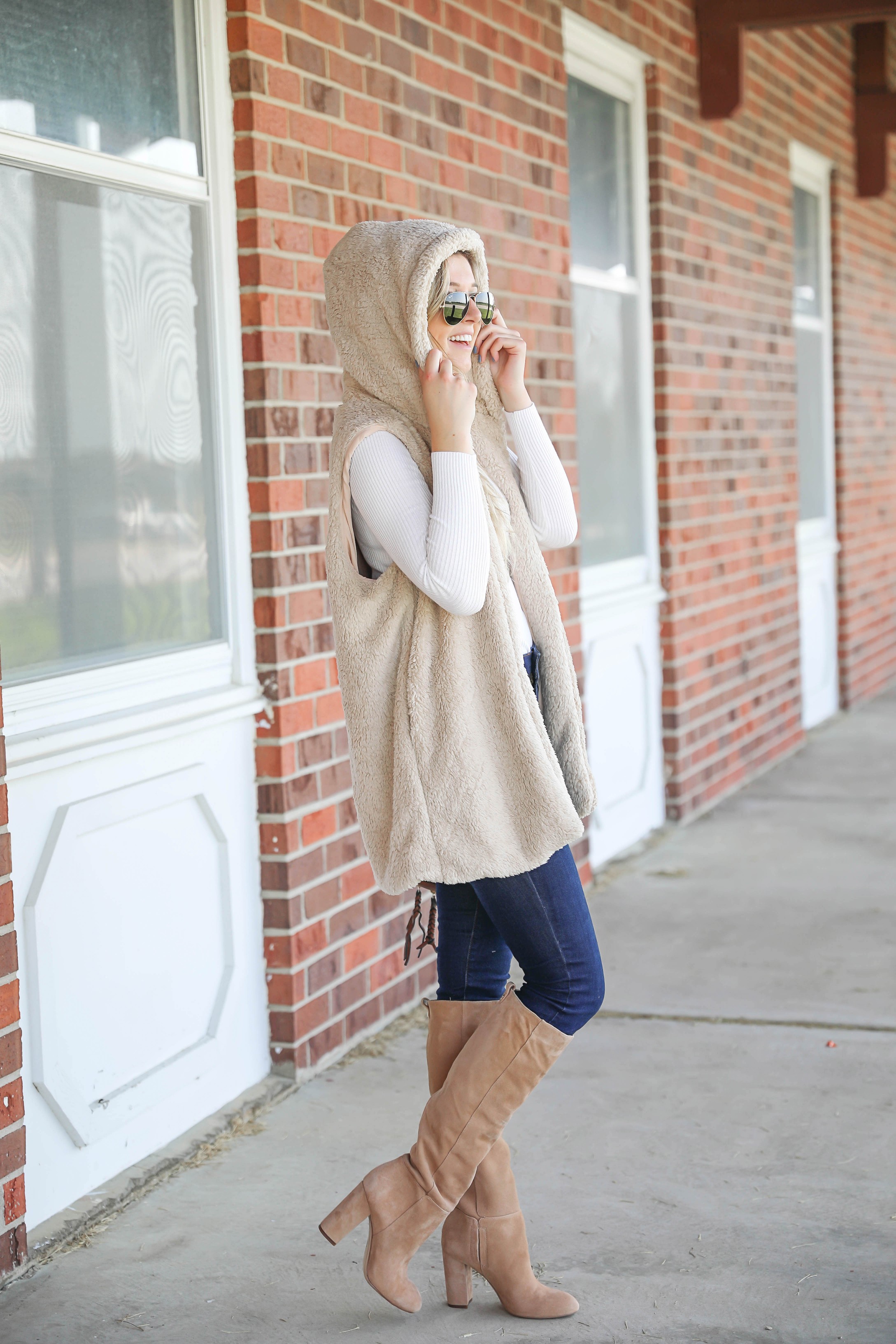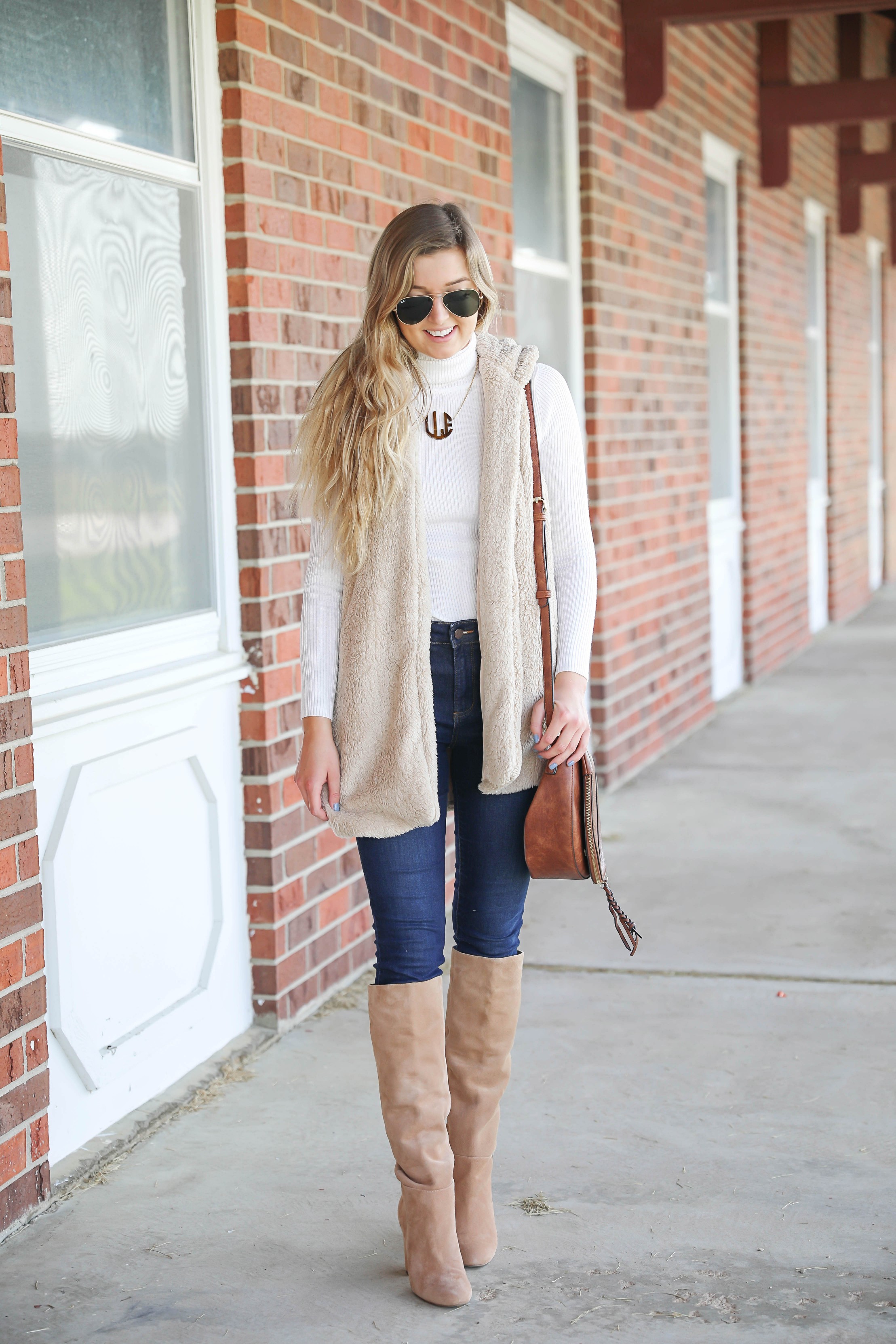 The other day Red Dress Boutique was nice enough to send me some adorable fall clothes to share with you all! I did a little try on haul yesterday that you can see on my Instagram Highlights under "try on haul." They have so many cute things out right now I am obsessed!
I am a sucker for anything soft (hi have you met me?) so I had to get this vest when I saw it! It's as cozy as it looks and I love that it's longer! Now I just need the weather to cool down just a bit… I rounded up some more cute vests that you can check out below!
Shop More Fall Vests:

xoxo,
Lauren Emily Lindmark
* (c/o) stands for "courtesy of." Red Dress Boutique generously sent me this vest, however, all opinions are always my own and I was not required to share this outfit in a blog post. Harper & Jewels were also generous enough to send me this necklace last year and I still love it and wear it.
Copyright © 2018 dailydoseofcharm.com