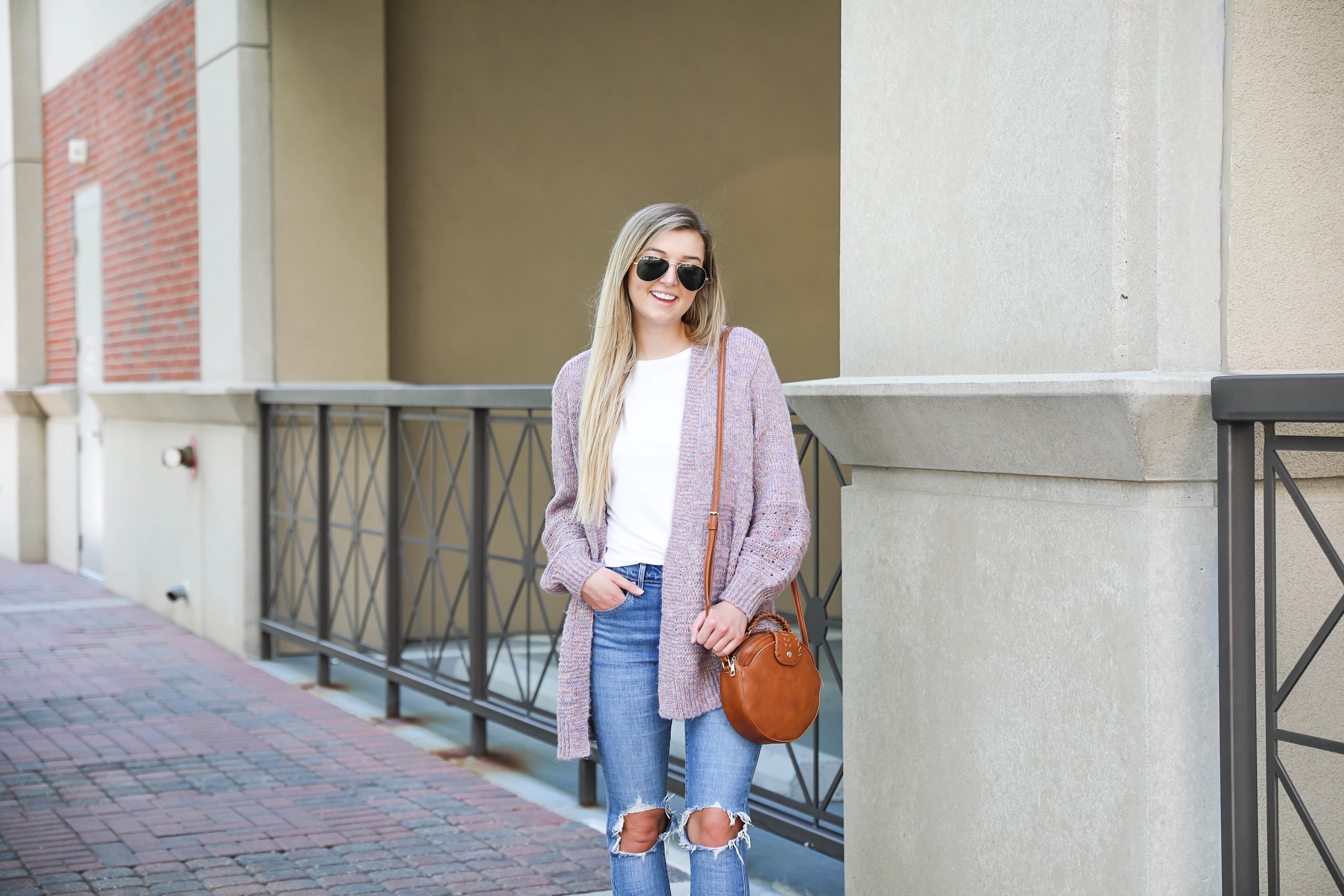 I Stole My Mom's Outfit | OOTD
So I have talked before about how some of the clothes or accessories I post on my blog are my sister's or mom's. Luckily, we are all about the same size so we all like to share. It helps me keep up with my blog and have new items to post! Usually I'll see one item and ask one of them if I can borrow it, but the other day my mom came walking into the room wearing almost this exact outfit and I go – can I wear that tomorrow?! Haha!
I am super lucky because everyone in my family has amazing style (if I do say so myself)! They are constantly inspiring me and helping me be better at what I do! My mom is like me and LOVES a good cardigan, or anything comfy! So I fell in love with this cardigan of hers. It's by one of my favorite brands and the colors are so pretty! She was wearing it with a little bit lighter jeans, but I didn't have any as cute as hers,and she is smaller than me in jeans, so I wore my pair of lightest tight jeans!
She just paired this look with a plain white top and I loved how easy it was to recreate so stuck with it! I changed it up a bit by adding a faux leather bag and these adorable bootie slides from Target! I usually don't let myself walk by the clothes or shoes at Target because I end up spending too much money, but I couldn't resist these shoes!
P.S. I totally meant to cuff these jeans during this shoot, but forgot until the end. Oops! Sorry if it looks funny…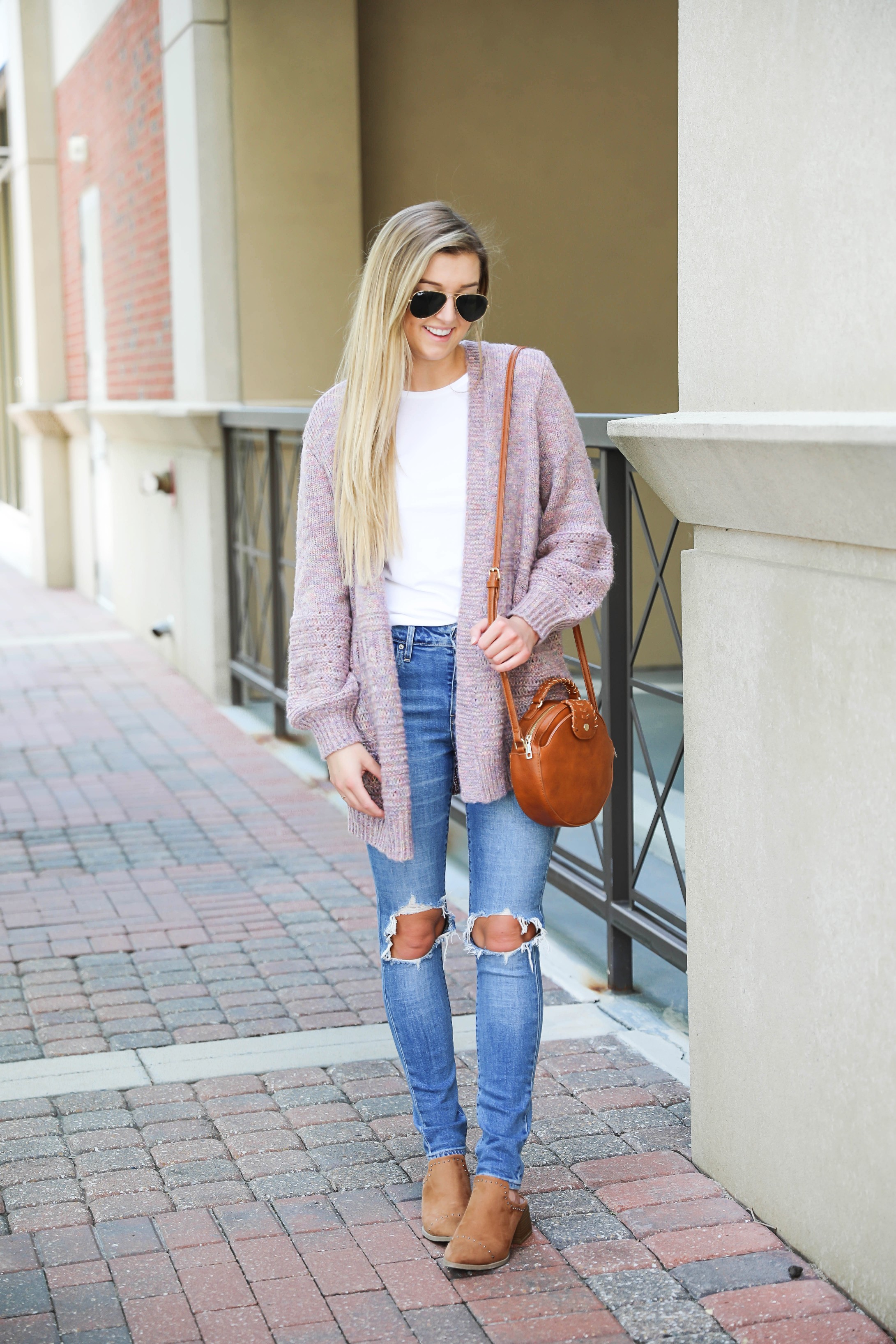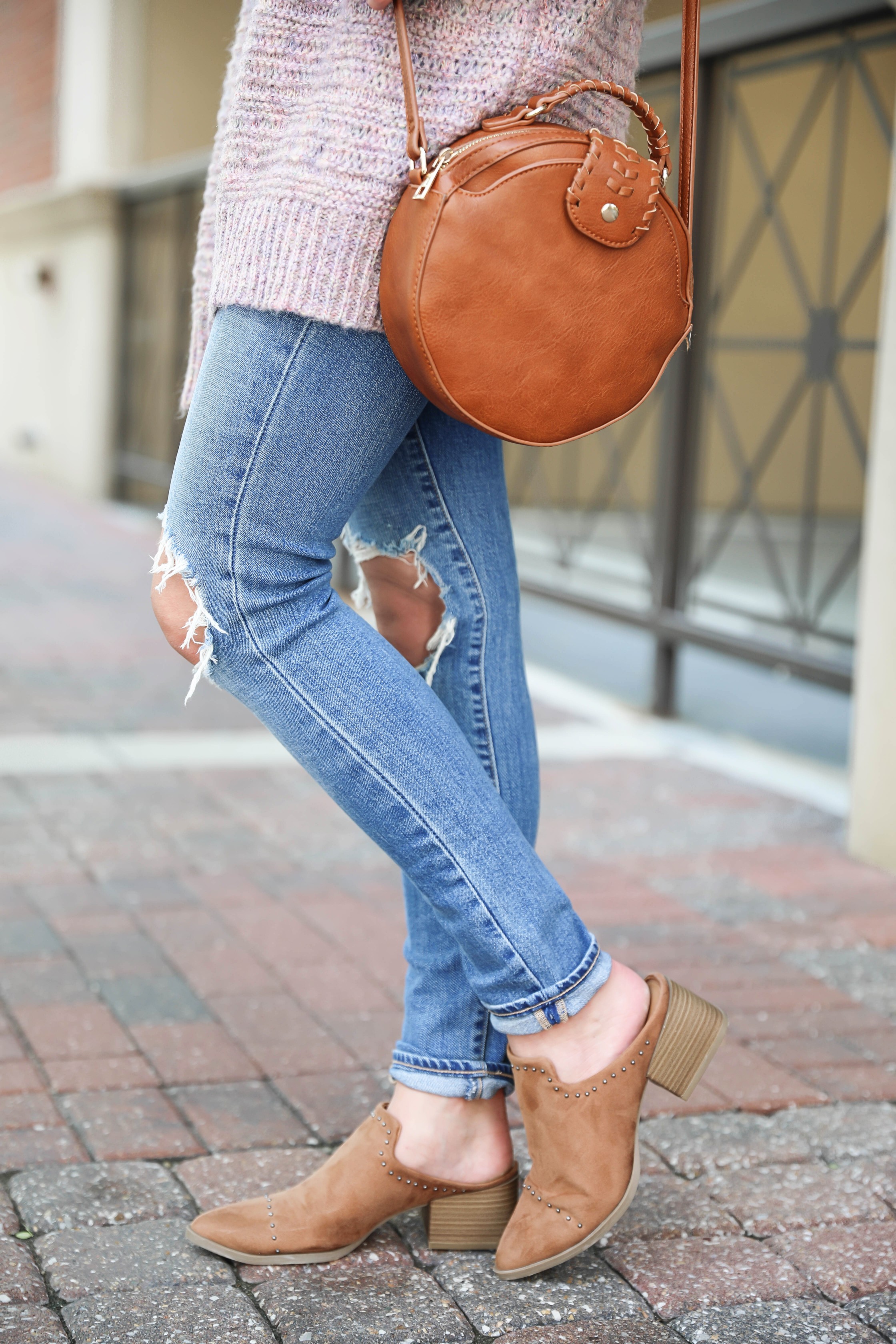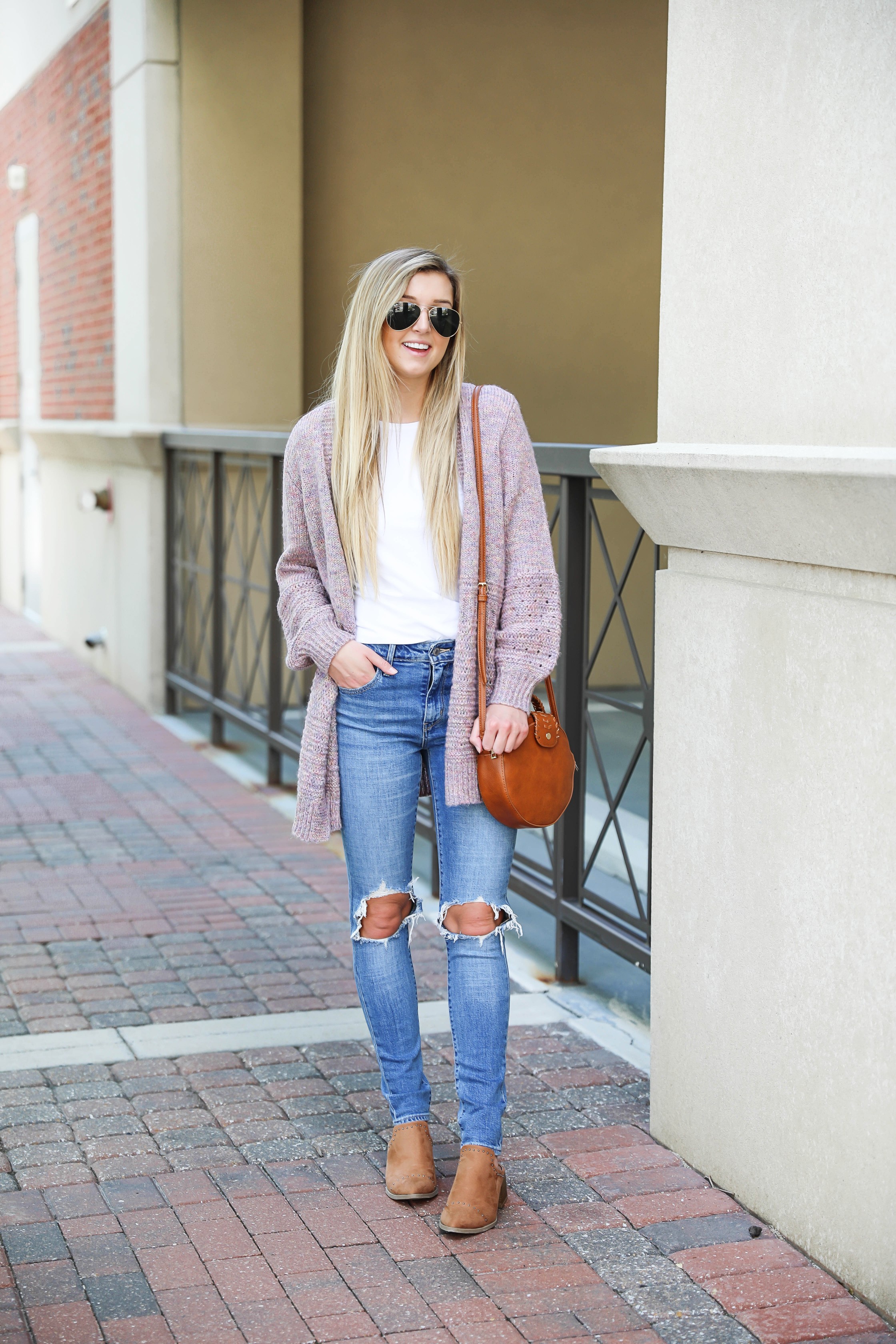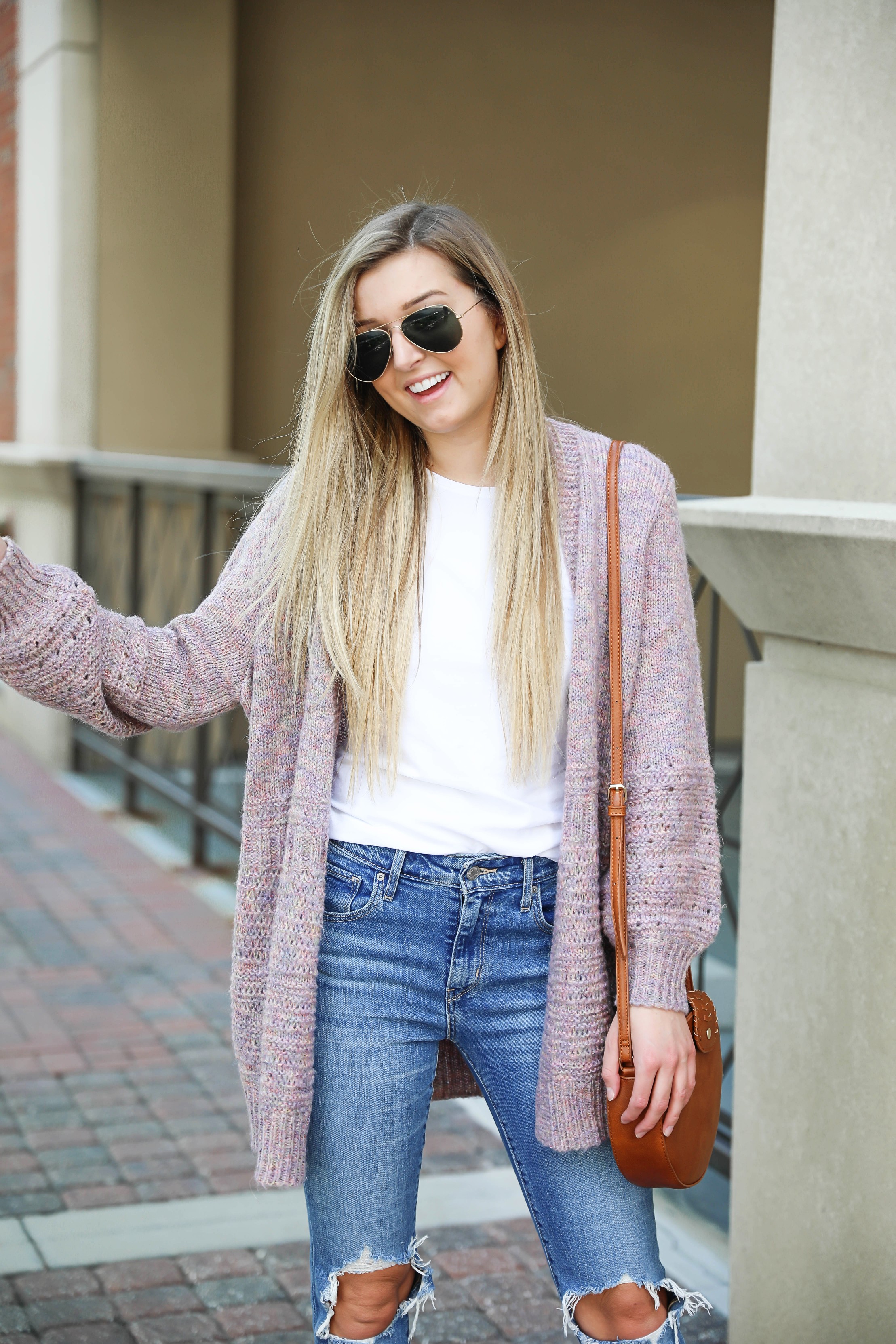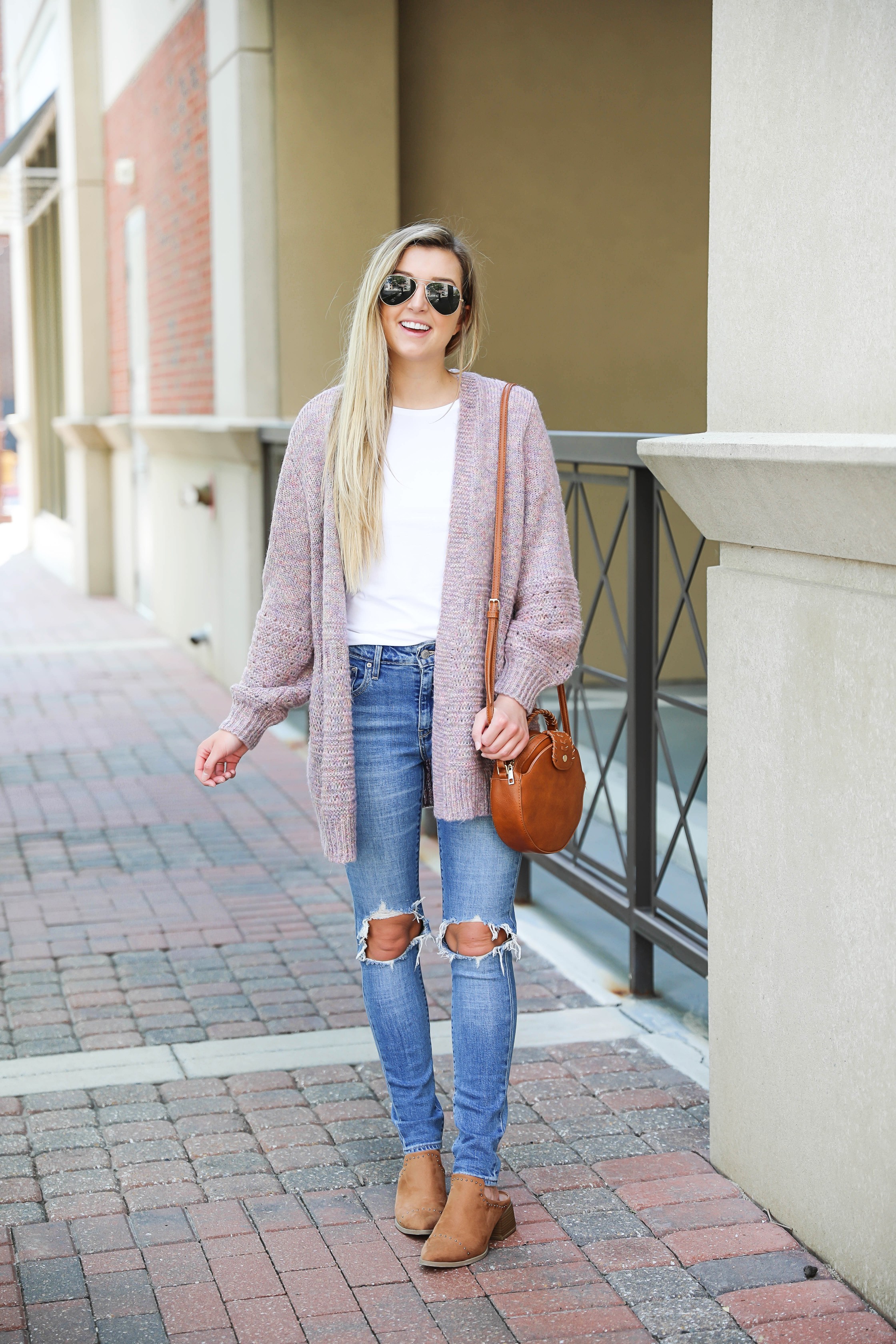 Sunday night I spent my first night at my new apartment and I LOVE it! I want to hear from you guys what apartment posts you want to see. Definitely a room tour and I think I am going to do a bar cart post soon because I haven't done one in years (and now I can actually show alcohol on it haha)!
I hope you guys are having an amazing week so far! Whoa… I typed that then realized it's only Tuesday. Yesterday was sooo long. Anyway, I am excited for a super productive week then hopefully one last nice lake weekend before fall! It is supposed to rain though so we'll see.
xoxo,
Lauren Emily Lindmark
Copyright © 2018 dailydoseofcharm.com