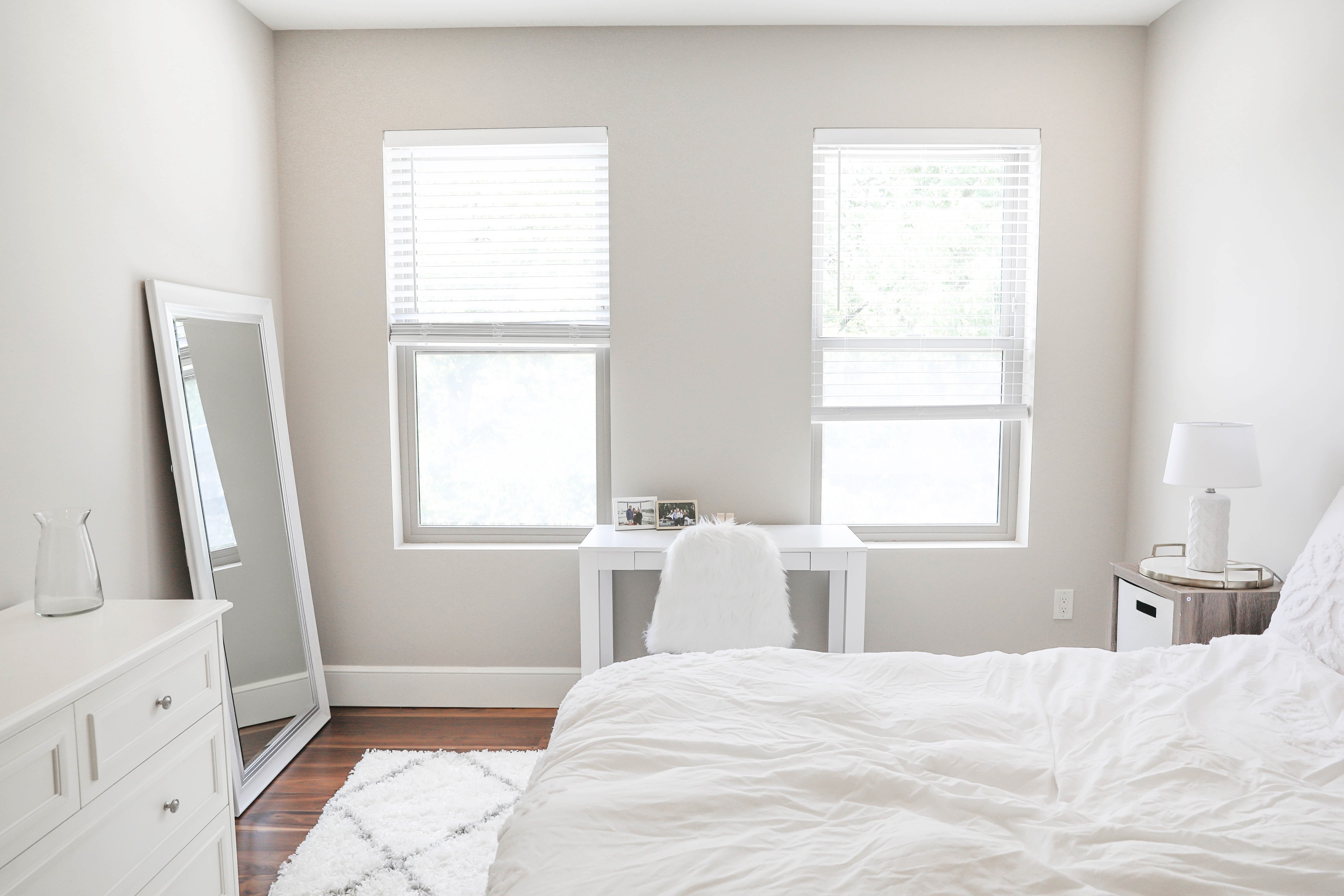 I Moved! Sneak Peak of my new apartment!
So if you've been following me for awhile you probably know that 3 years ago I started my freshman year at The University of Kansas. I ended up rooming with three random girls who I loved and still call best friends! Fast forward to present day, a dorm room and two apartments later, I am moving back in with one of my freshman year roomies (Emily)! It was something her and I always joked about when we were living together previously. It's so crazy that it actually happened! I am so lucky to have a friendship like hers! We also have another roommate, Hailey, who I don't know well yet – but she seems so sweet!
We all moved into a beautiful duplex that was just built! When I say just built, I mean JUST built. They didn't finish until last Tuesday which is when we got the call we can finally move in! Better late than never! I have been so crazy busy so Saturday I moved all of my furniture in and last night was my first time sleeping here!
The duplex has eight different "apartments" which is why you may hear me refer to this place as my apartment. I am seriously obsessed you guys! I will do a video soon showing you our living room and kitchen (I have shared a bit on my Instagram story), but for now here is a sneak peak at my room…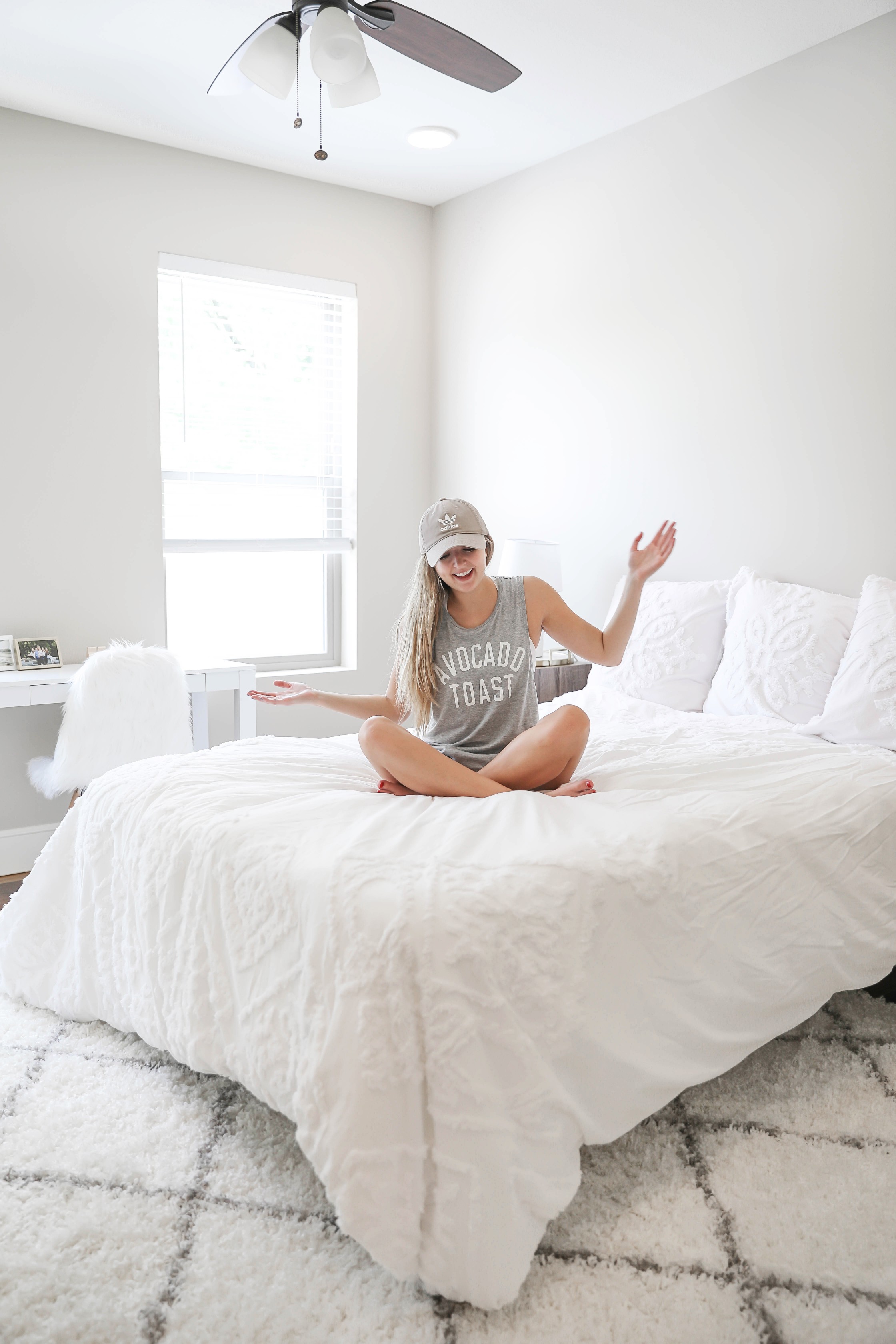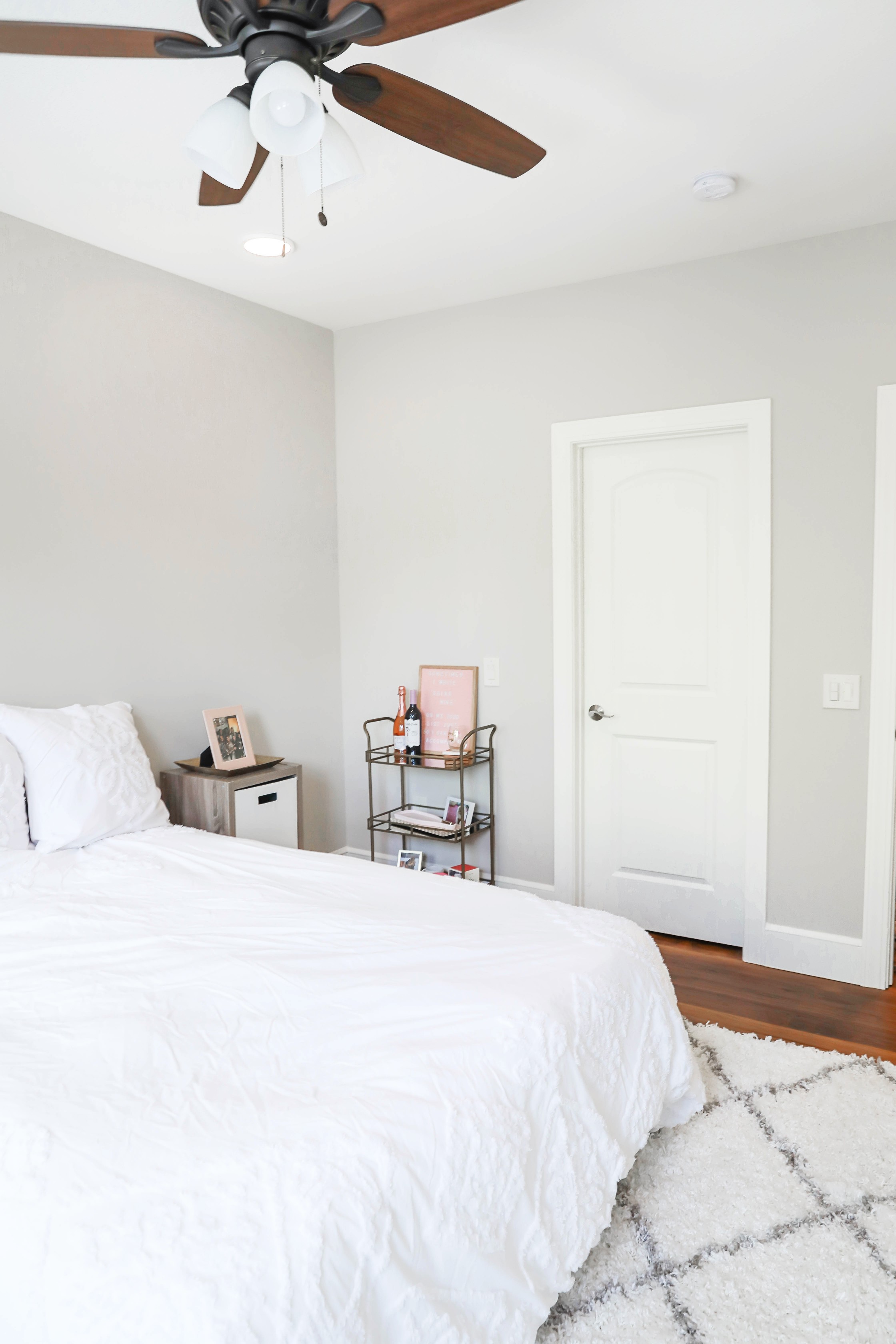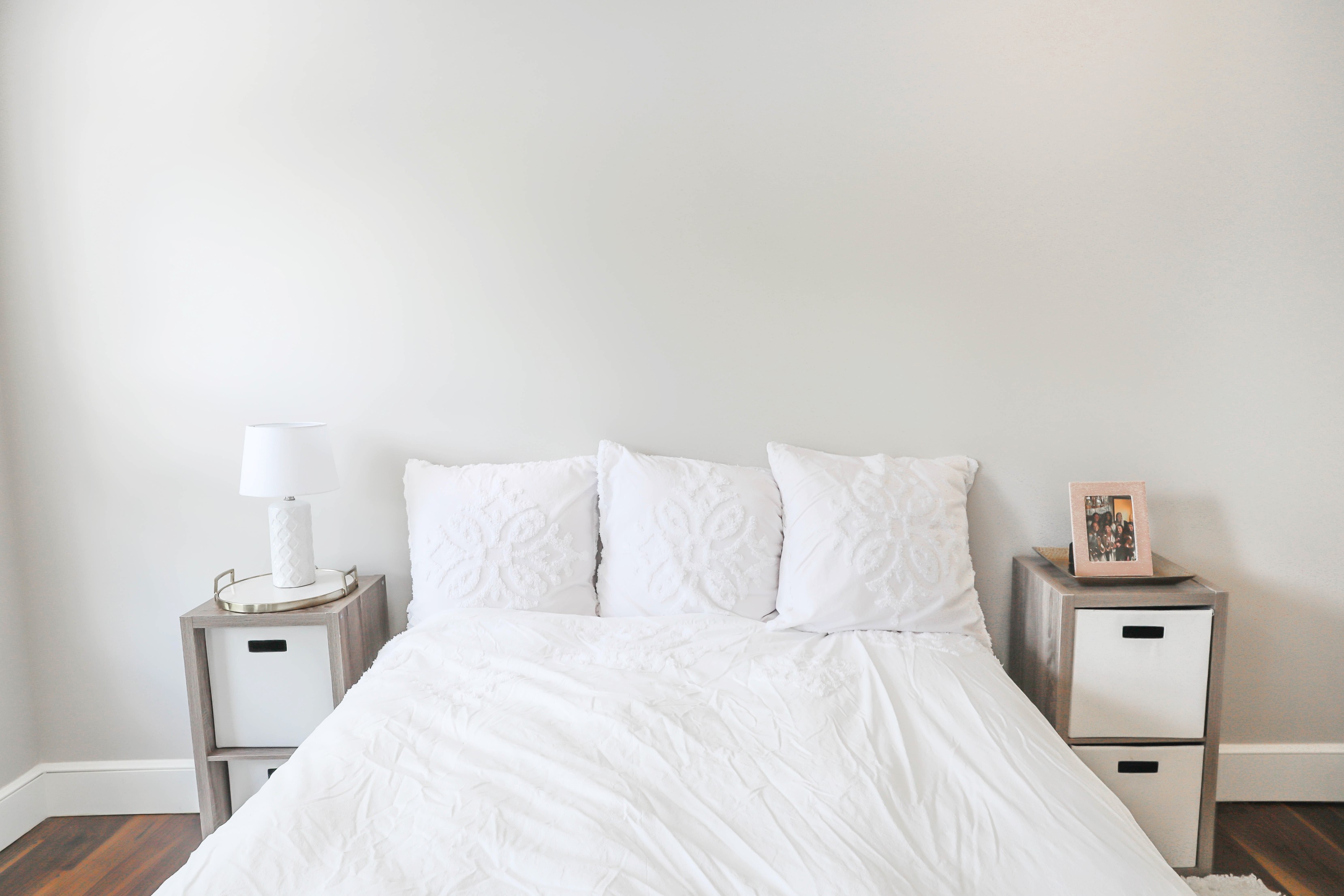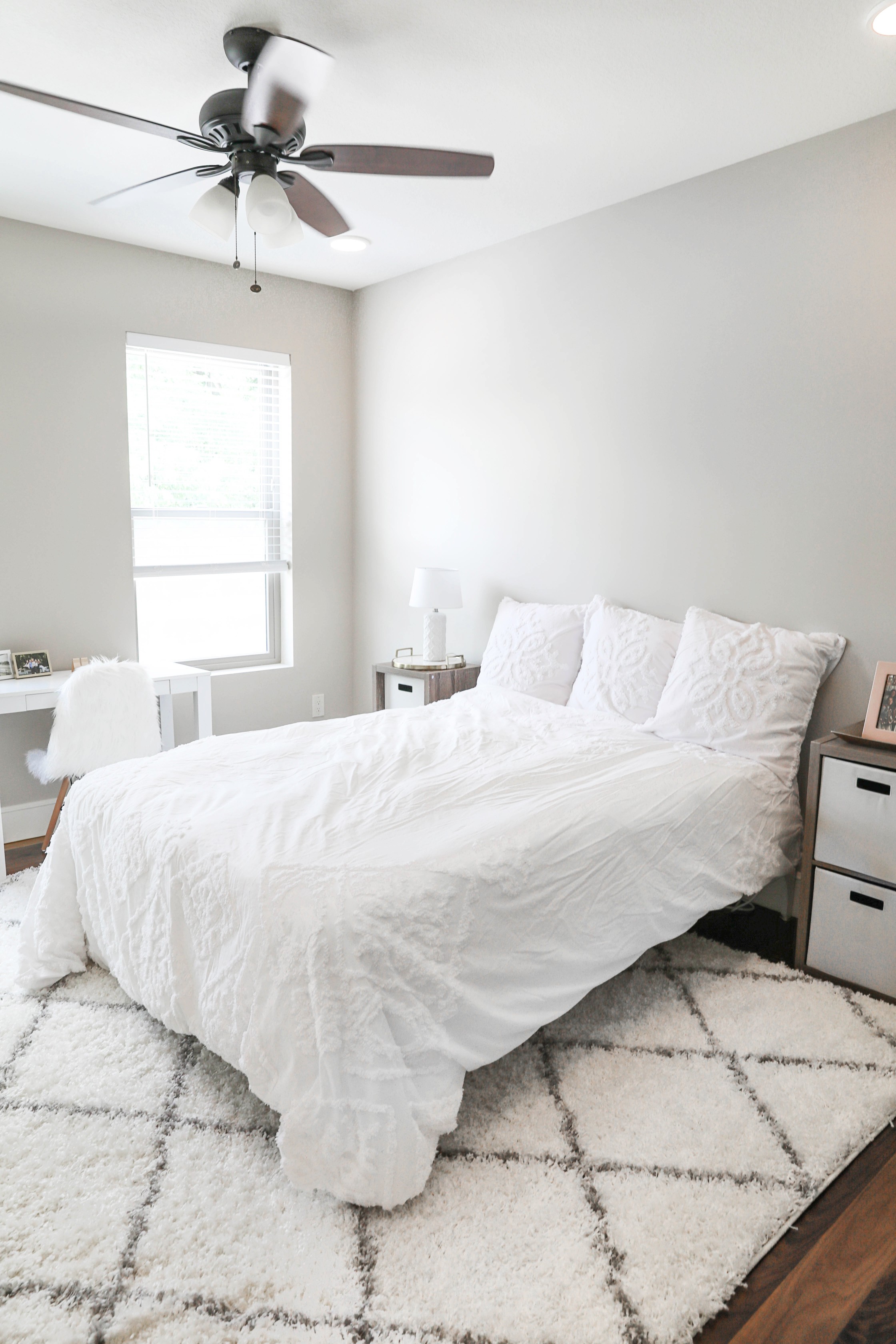 Shop My Decor:

It isn't quite done, I still want to get throw pillows and some wall art. My boyfriend and I are going to make me a headboard too which I think will really help frame the room! Plus I have some temporary wallpaper to put up!
I hope you guys enjoyed this little sneak peak, happy Monday!
xoxo,
Lauren Emily Lindmark
Copyright © 2018 dailydoseofcharm.com