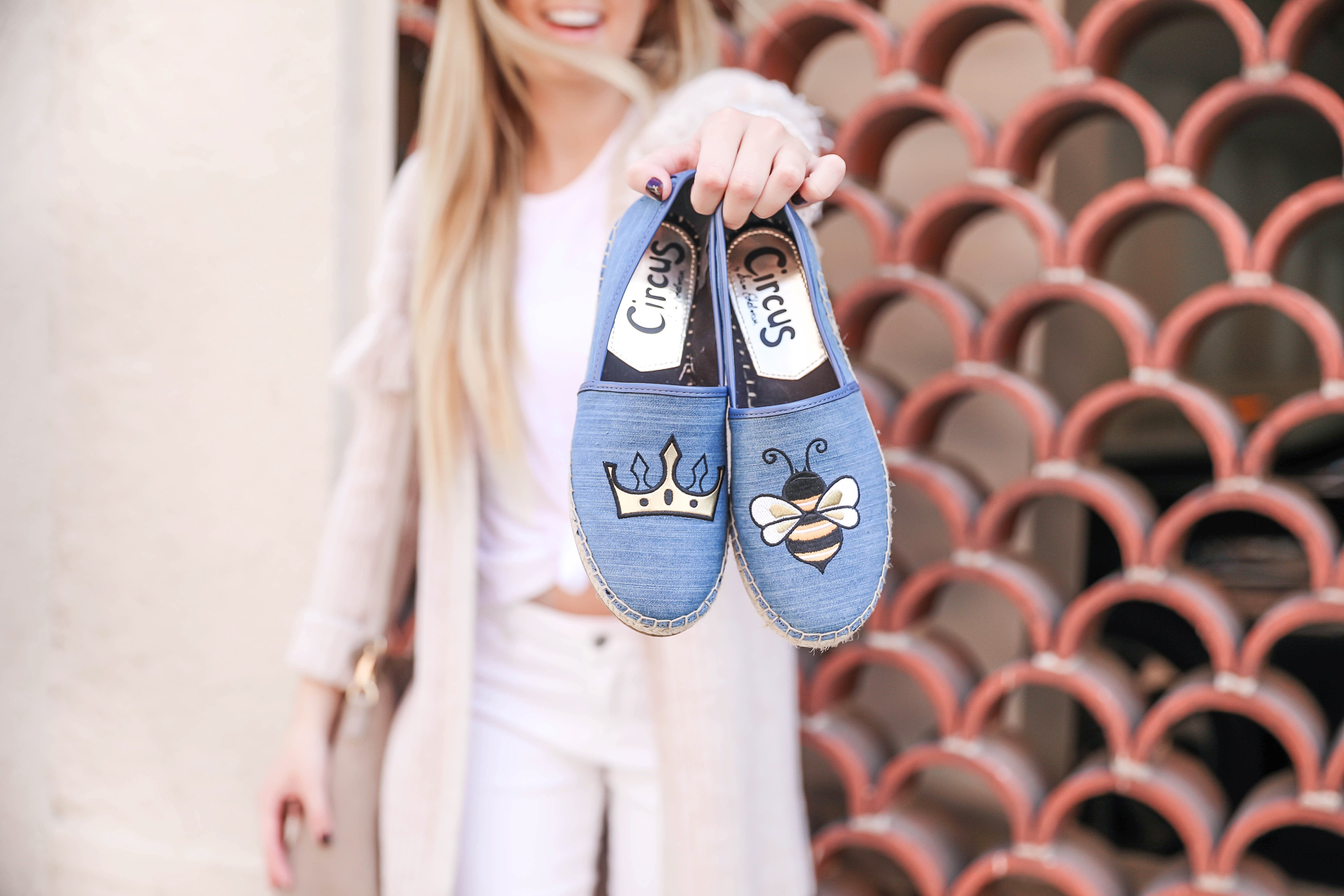 Statement Shoes for Fall | OOTD + Roundup
Happy Friday babes! I hope you guys had an amazing week. I wanted to end this week on a fun note by showing you guys some cute statement shoes for fall! I really think shoes can make a whole outfit. Don't get me wrong, I love summer sandals and wedges, but boots and and slides are MY THING in the fall! Luckily the shoes I am showing you today won't break the bank because they are all from Stage! You guys, their prices are seriously unbeatable. Most of the shoes I linked below are under $30! Plus they have a ton of cute clothing, beauty, accessories and more!
Stage recently reached out the do a collaboration and I was so excited! Their deals are amazing and it's one of those sites that you can sit on for hours and keep finding more and more you want! They were nice enough to give me a gift card and I picked out these super cute Sam Edelman slides! My mom was shooting them and suddenly stops and goes "OH! I get it now! 'Queen' 'Bee' " haha! I paired the look with some cute white jeans (because you can totally wear white after Labor Day) and this super cute cardigan! More details below!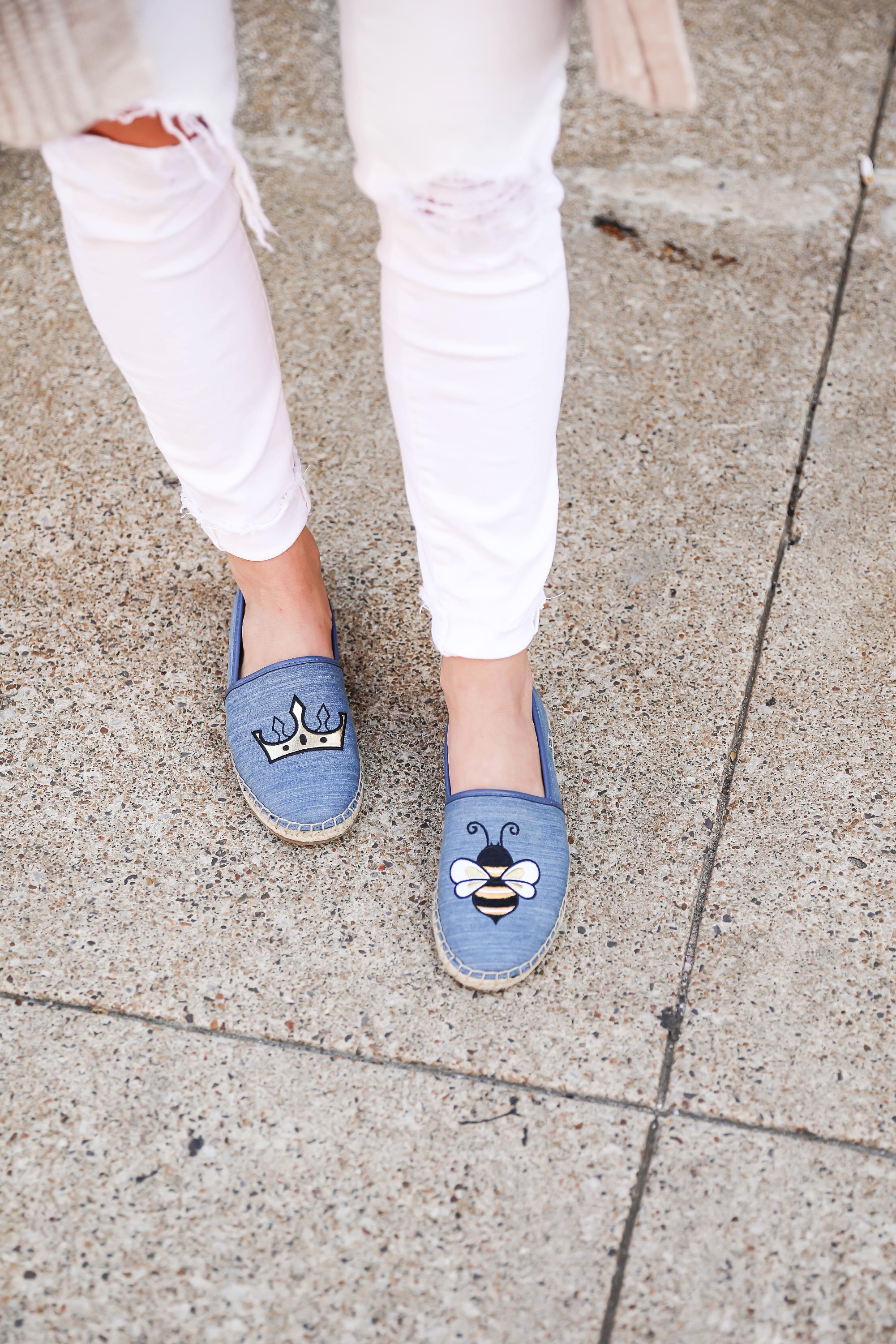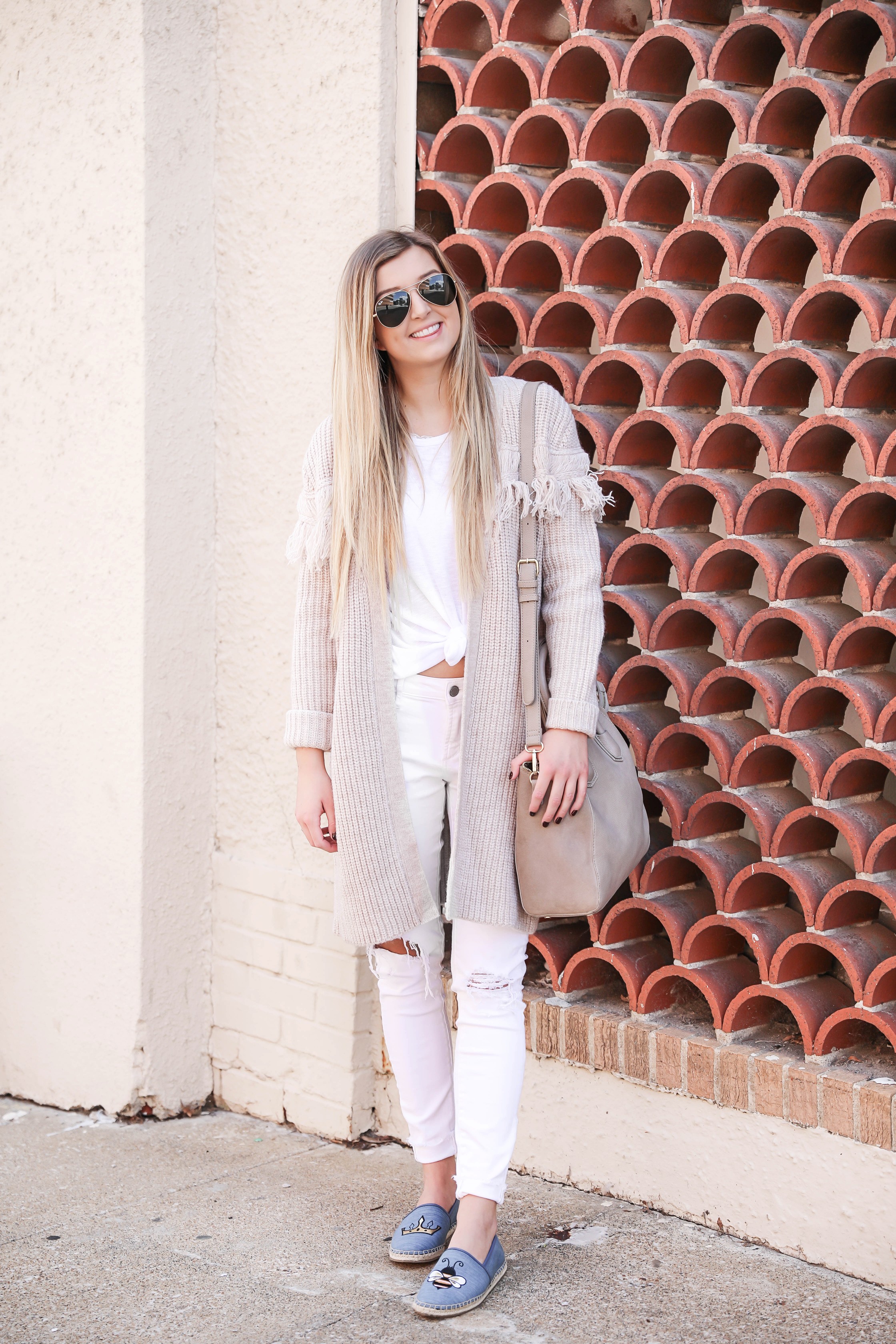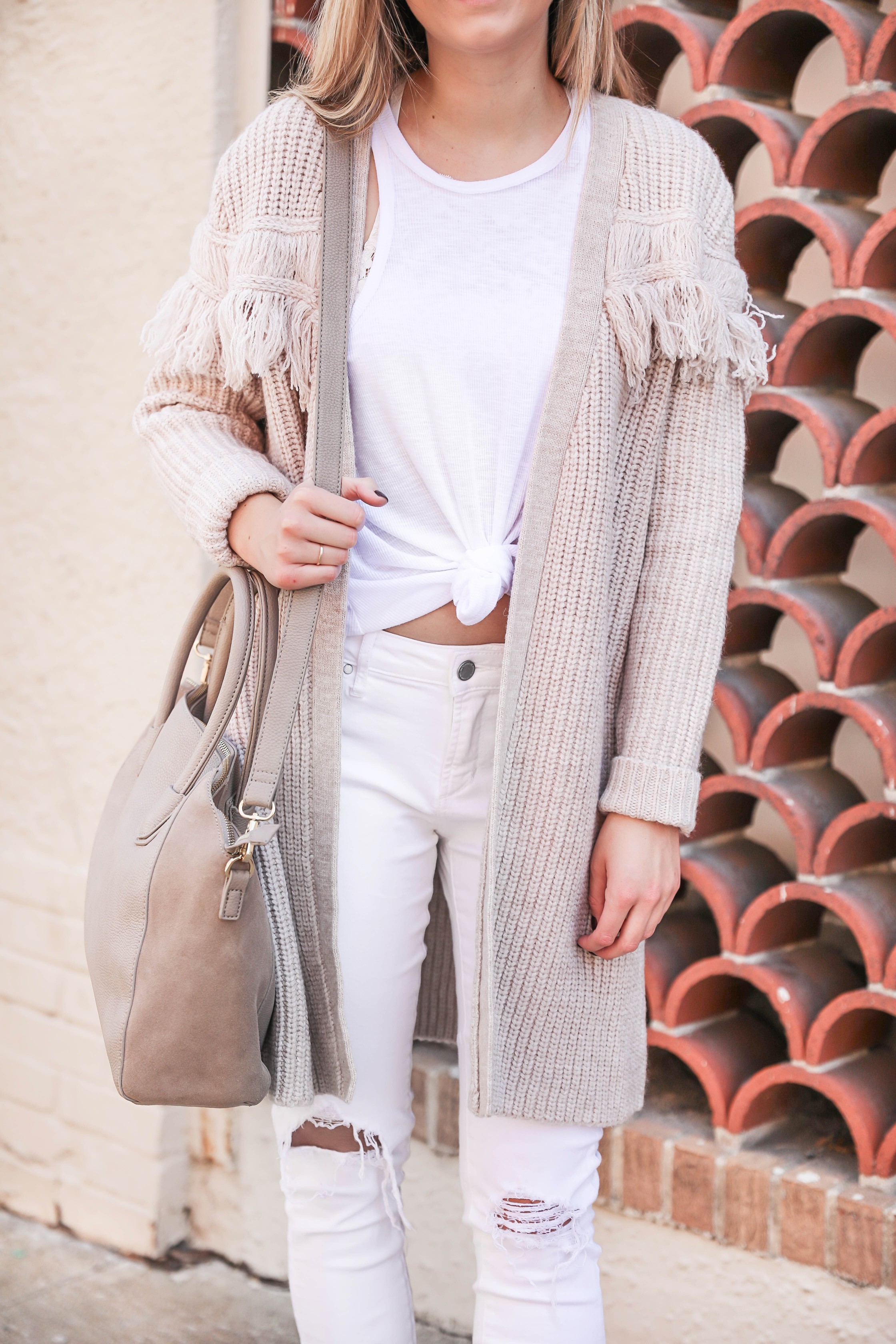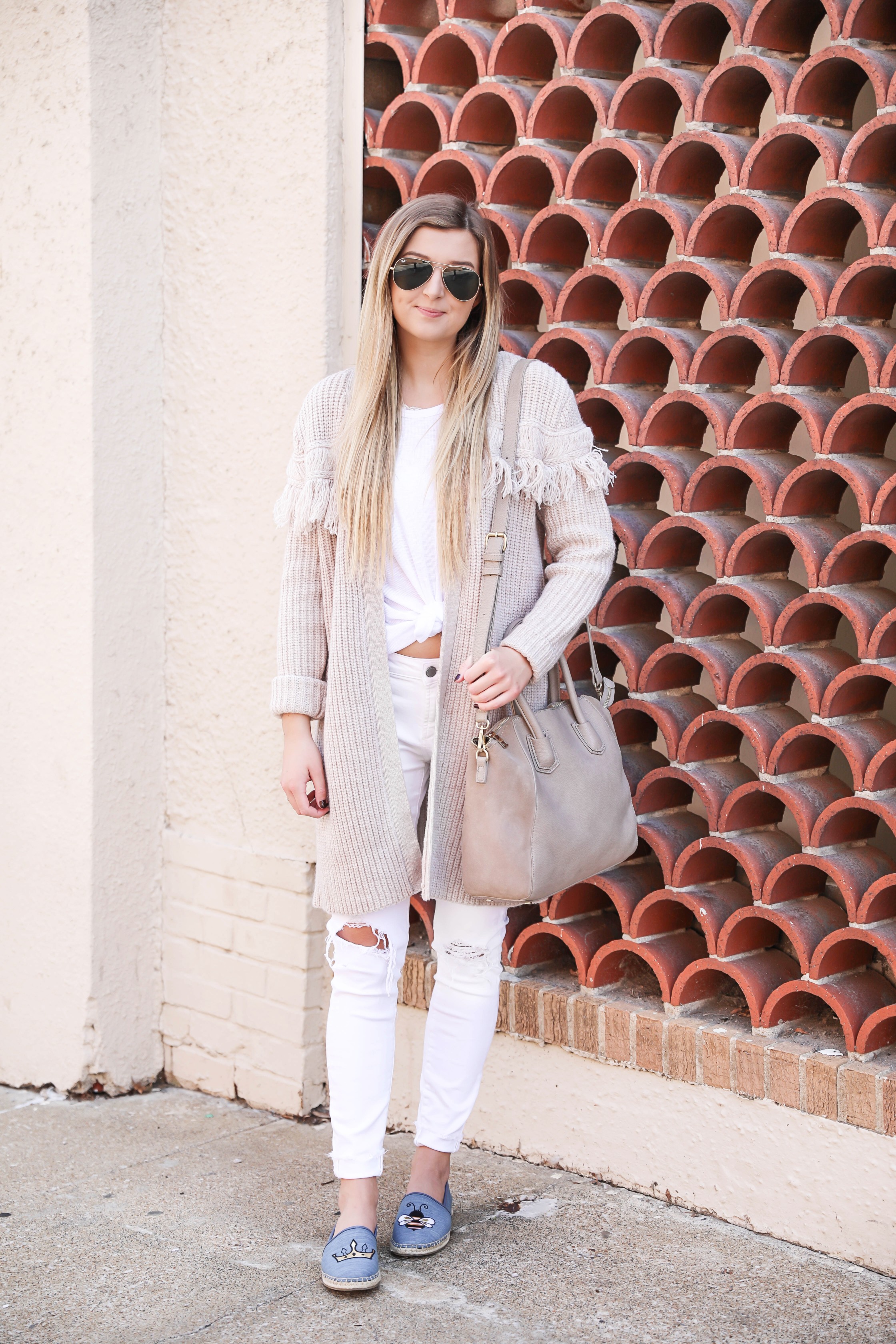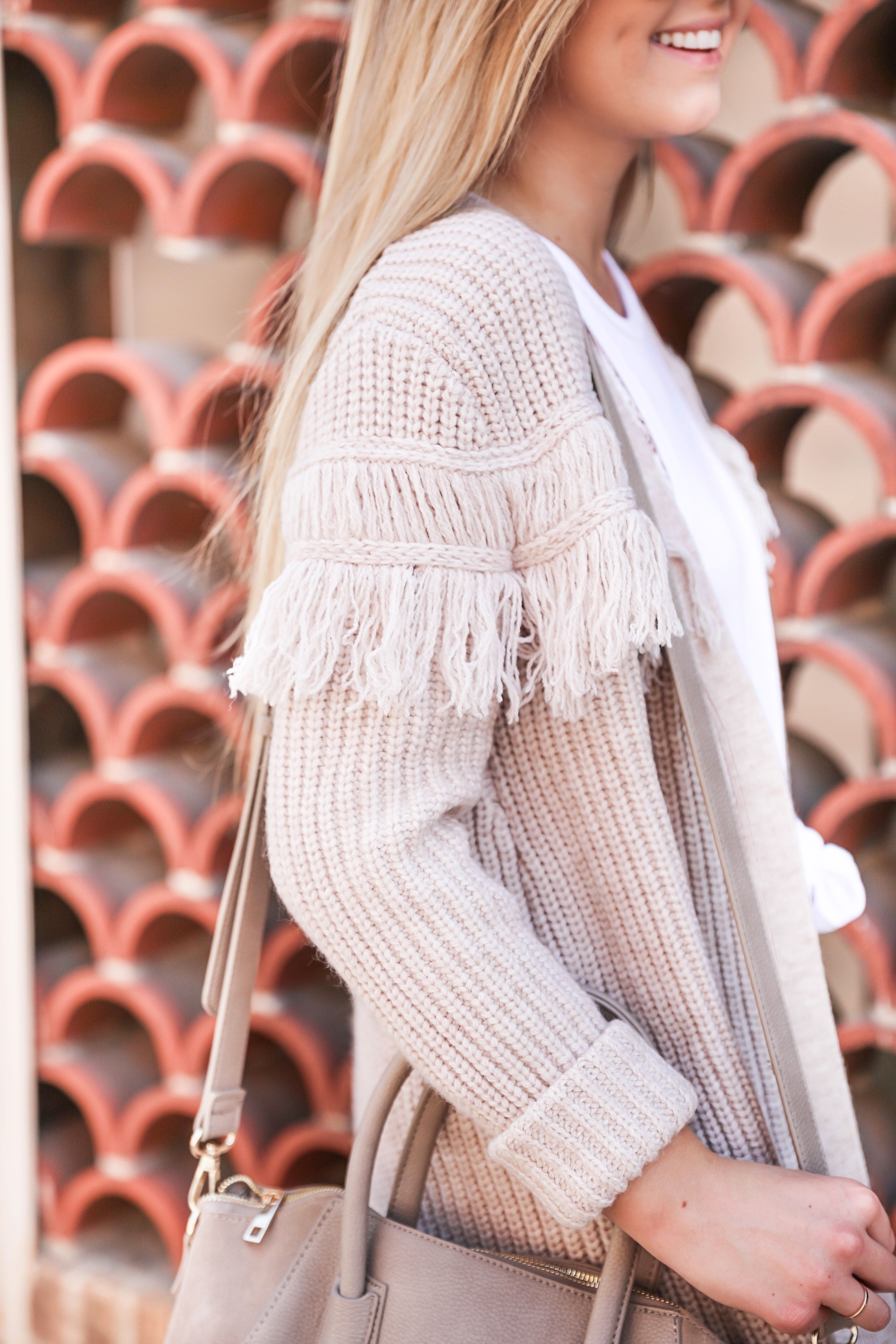 This is such a classic fall outfit for me. Jeans, cardigan, and cute shoes! You just can't go wrong! Comment below and tell me your opinion on the whole "white after Labor Day rule" – I think it's silly.
Little life update, tomorrow I officially move all my furniture into my new apartment! If you have kept up with my blog you know this was a long process because our move in date kept getting pushed back. I am so excited to show you guys how it all comes together! Our place is so cool!
Cute Shoes For Fall!
To shop just click on the shoes in the photo!
xoxo,
Lauren Emily Lindmark
*This post was generously sponsored by Stage Stores, however, all opinions are always my own.
Copyright © 2018 dailydoseofcharm.com