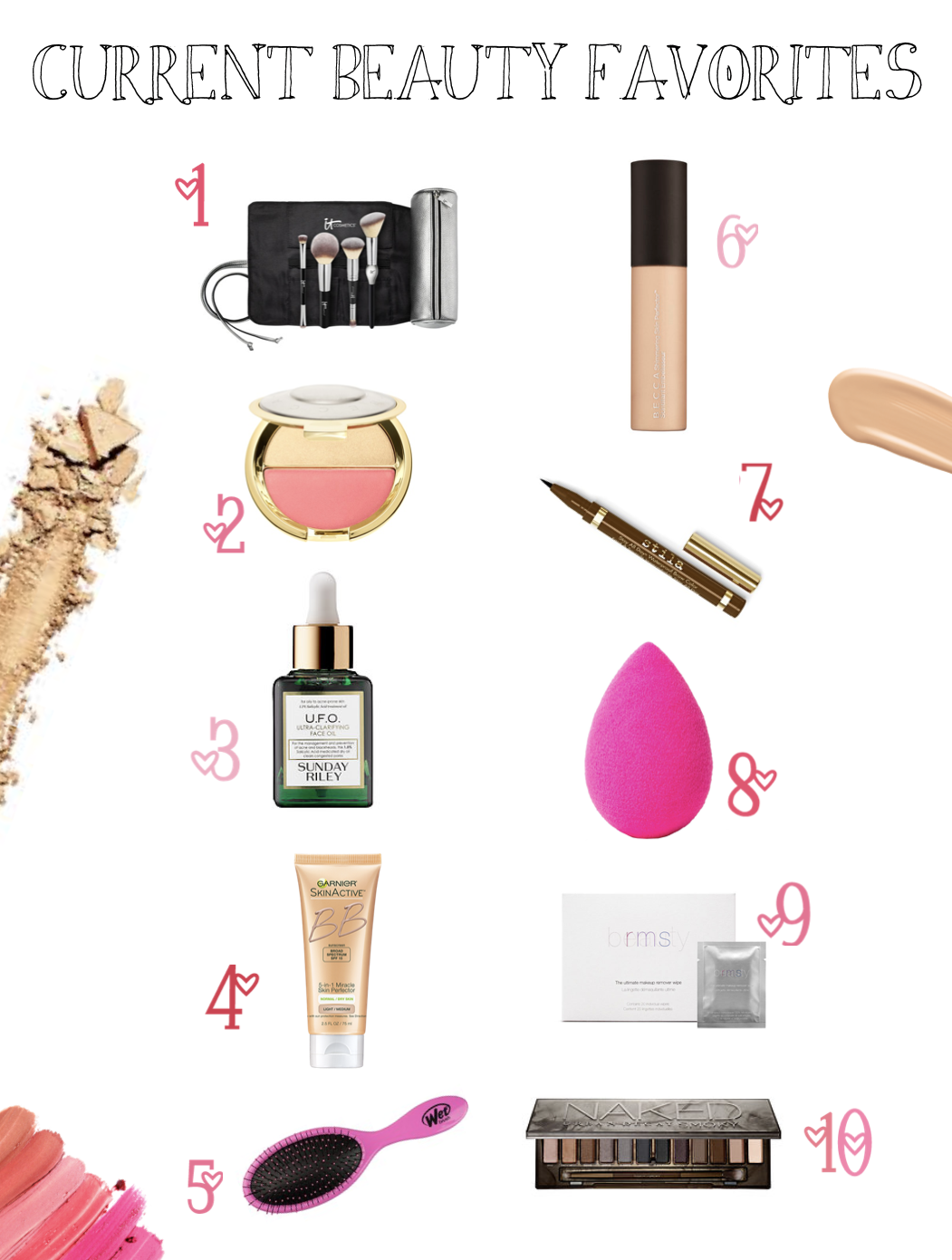 Current Beauty Favorites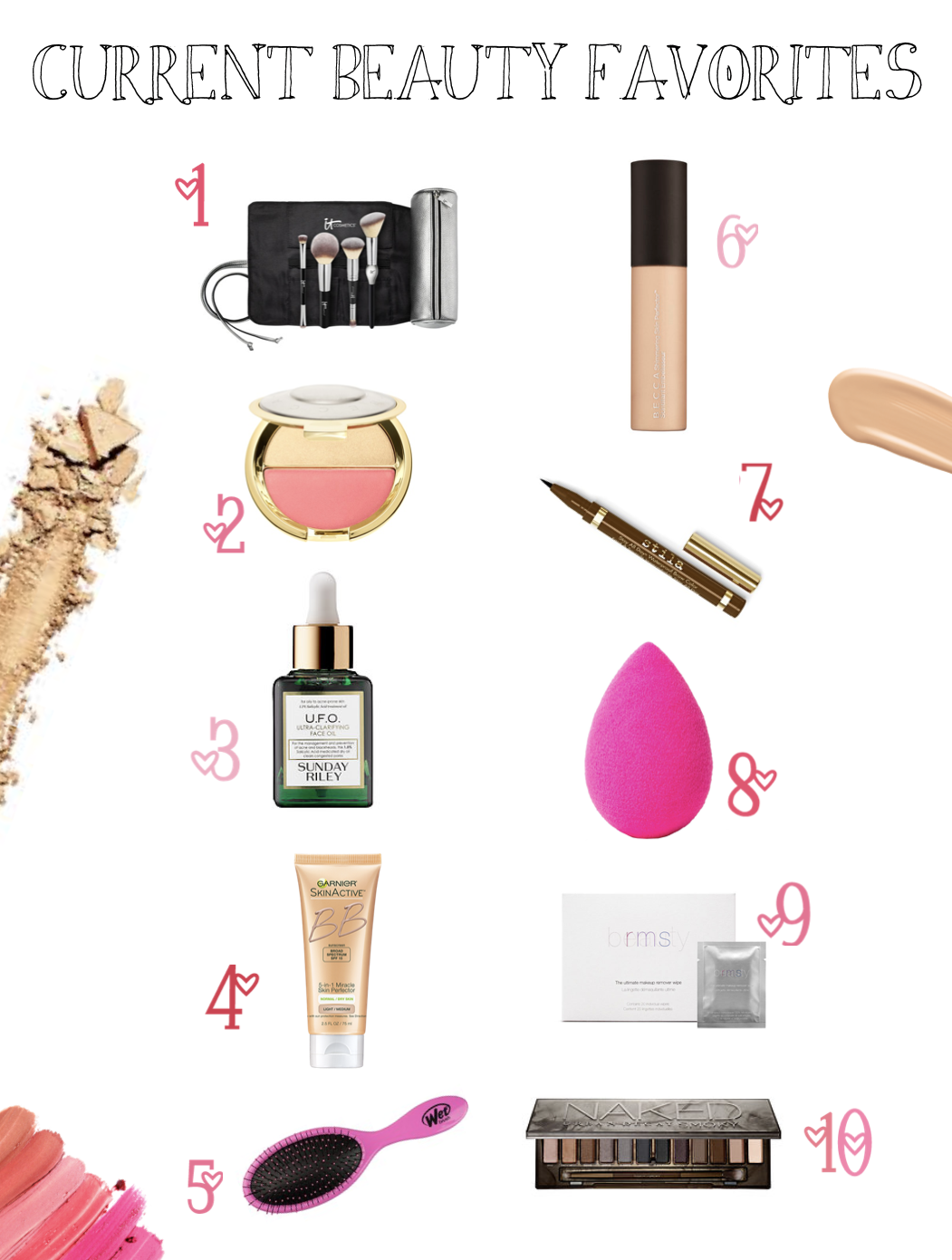 So today's post was supposed to be an outfit of the day (I have so many cute clothes I need to share with you all that I am so excited about)! However, I woke up feeling so sick yesterday and didn't feel like getting ready to take photos #bloggerprobz haha. So since I wanted to post more beauty posts this year I might as well share a post with you all about my current beauty favorites! I know I just did a beauty post yesterday (3 Valentine's Day Hair Ideas) so I promise after this it will be back to for outfits!
I used to be really into beauty products when I was younger and spent so much money on trying new products! Now that I'm older I try to save money more (sometimes…) so I haven't been as into trying different products as I used to. However, now my little sister is going through a total beauty-crazed faze so I just take tips from her! In fact, pretty much everyone in my family loves beauty products so we all just end up trying each other's stuff.
So here are some of my favorite products I have found, or that I've been suggested to try from friends and family, that I love!
I hope you all enjoyed this little beauty favorites post! Let me know if you want to see more post like this in the future.
xoxo,
Lauren Emily Lindmark
Copyright © 2017 dailydoseofcharm.com