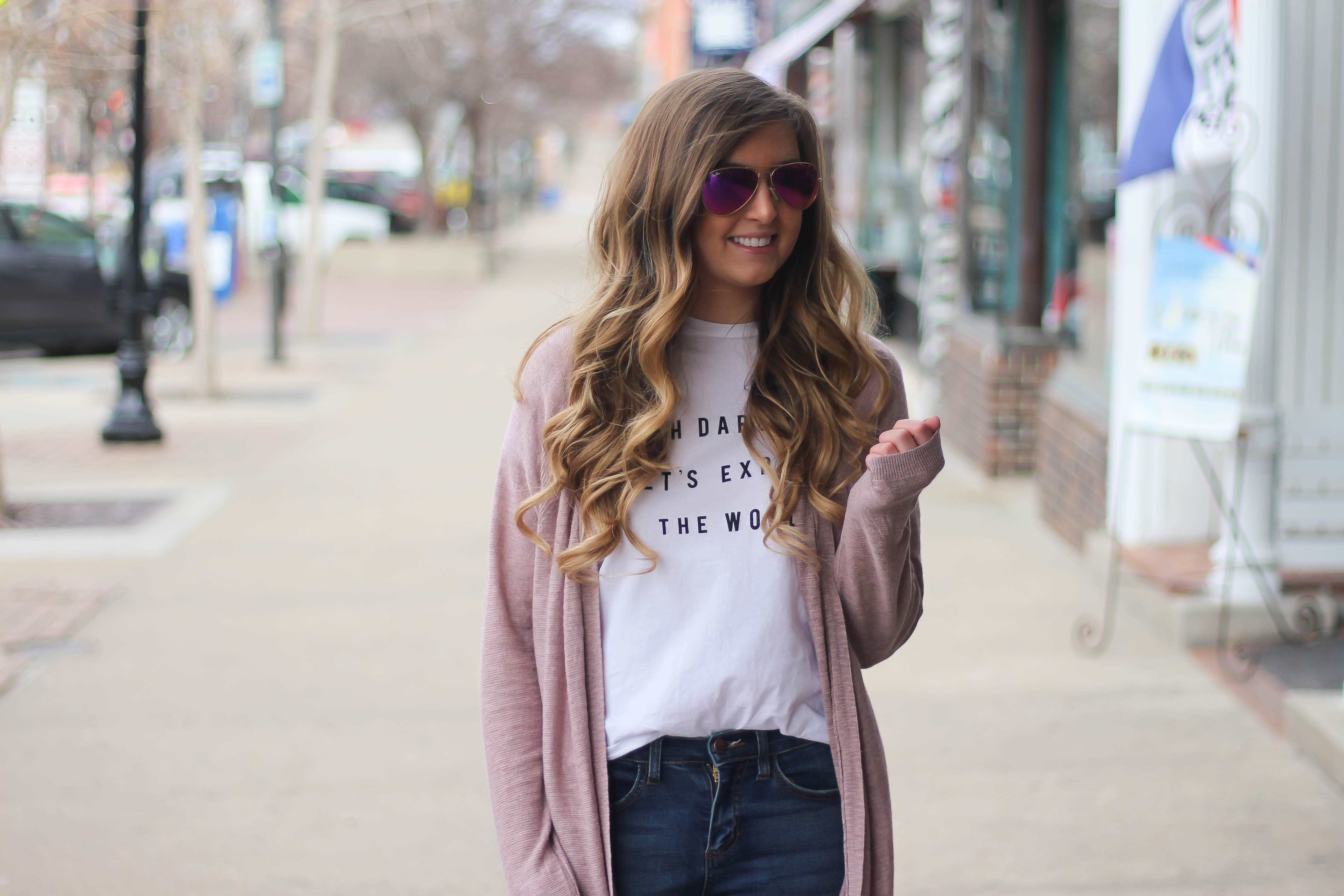 Oh Darling Let's Explore The World | OOTD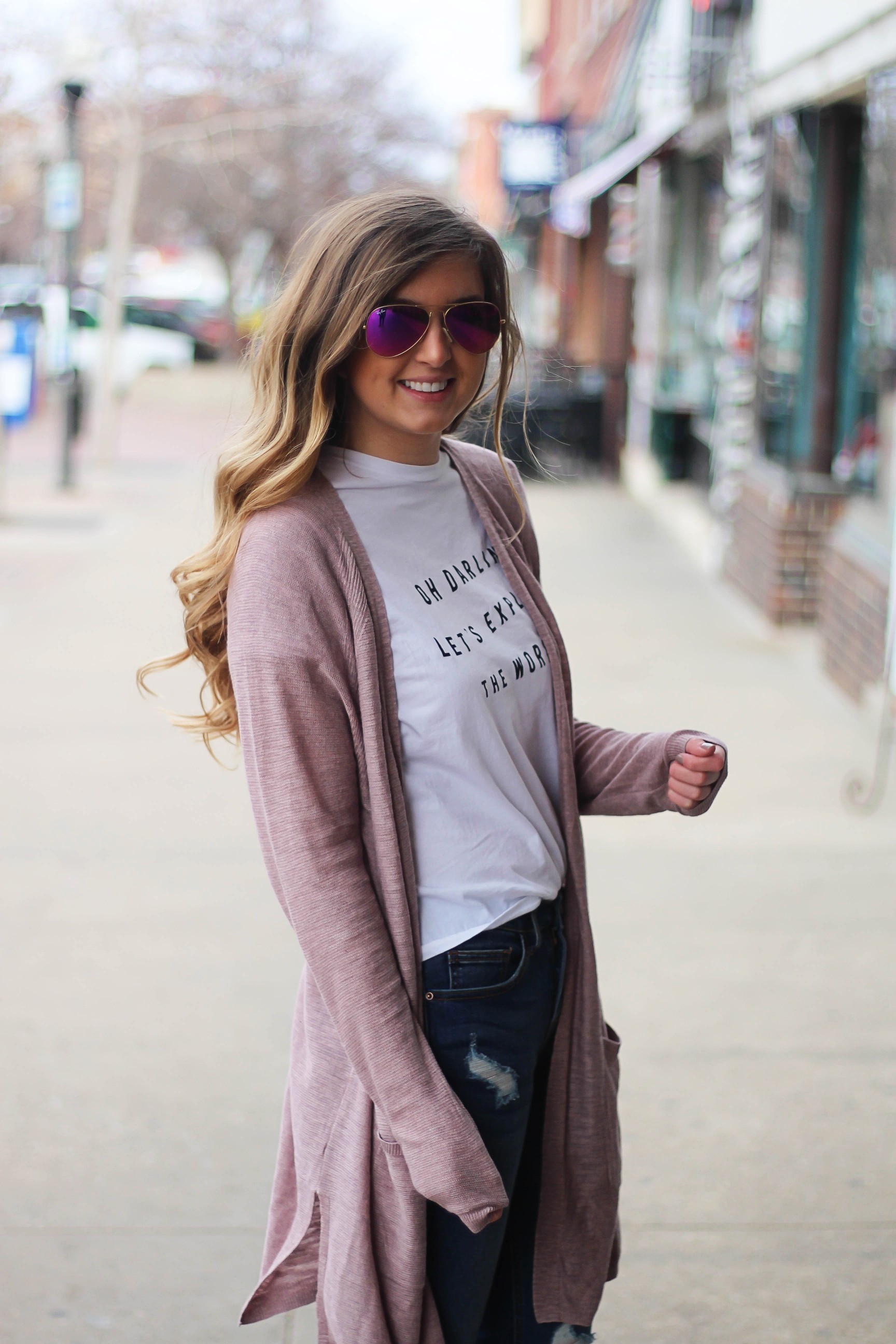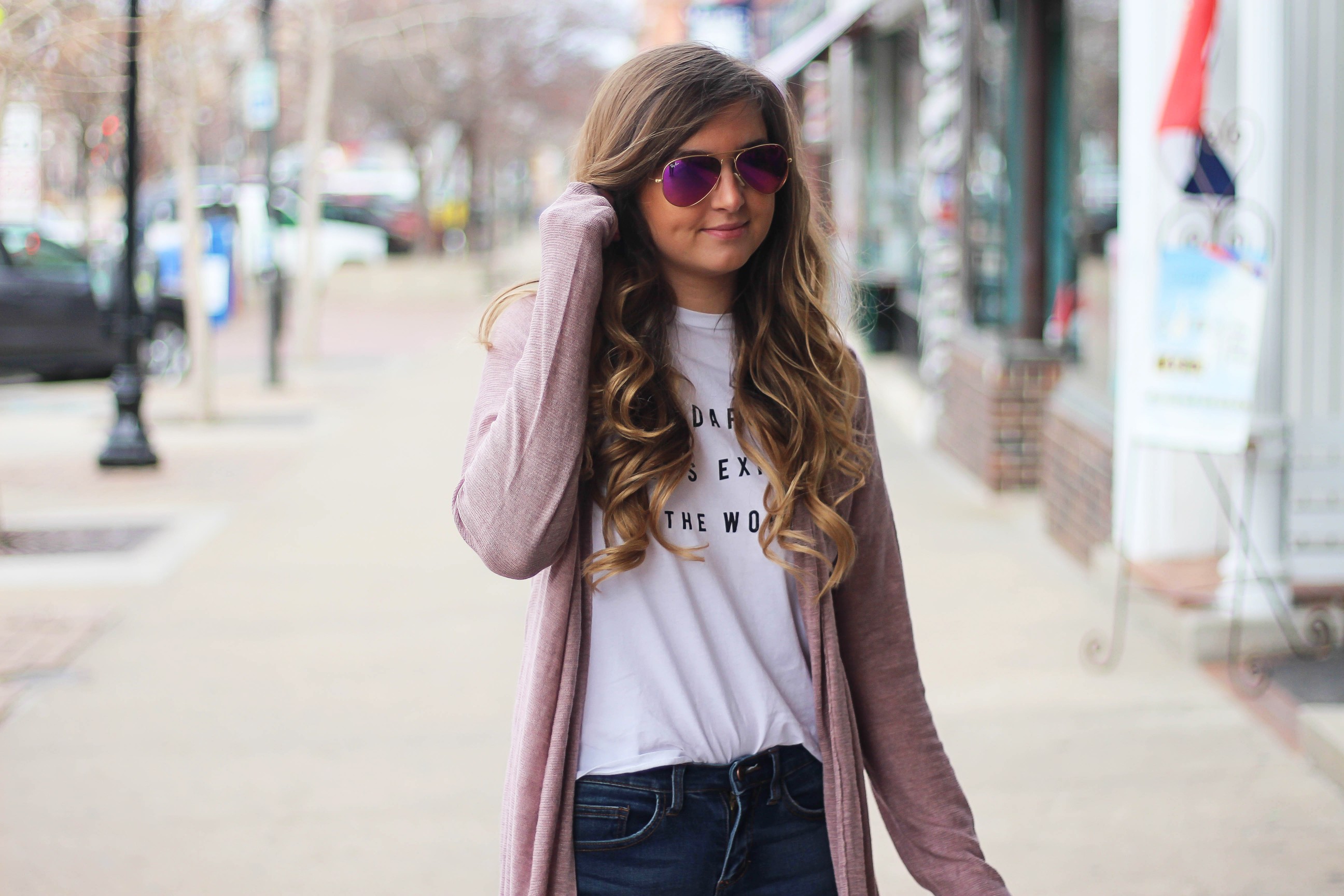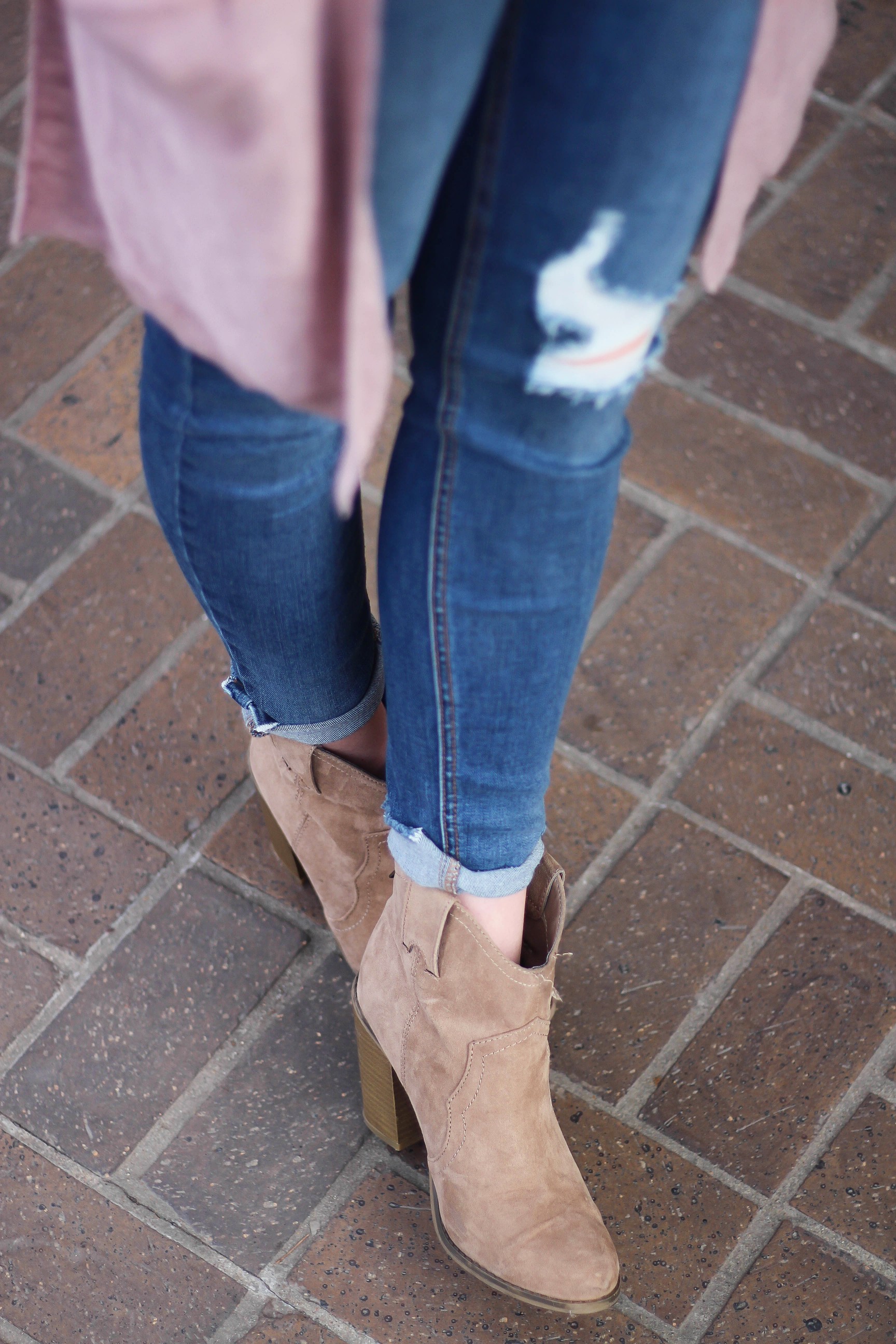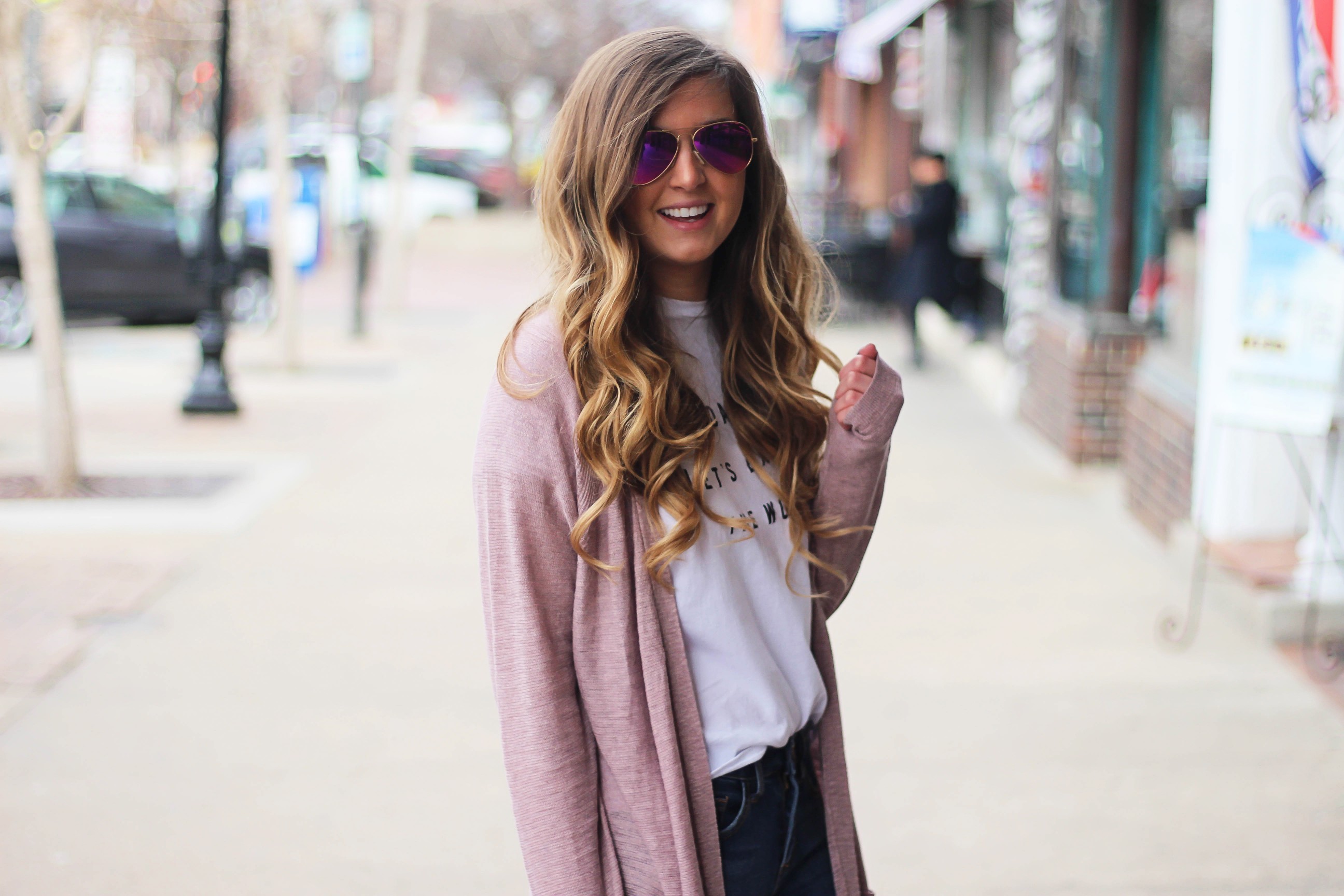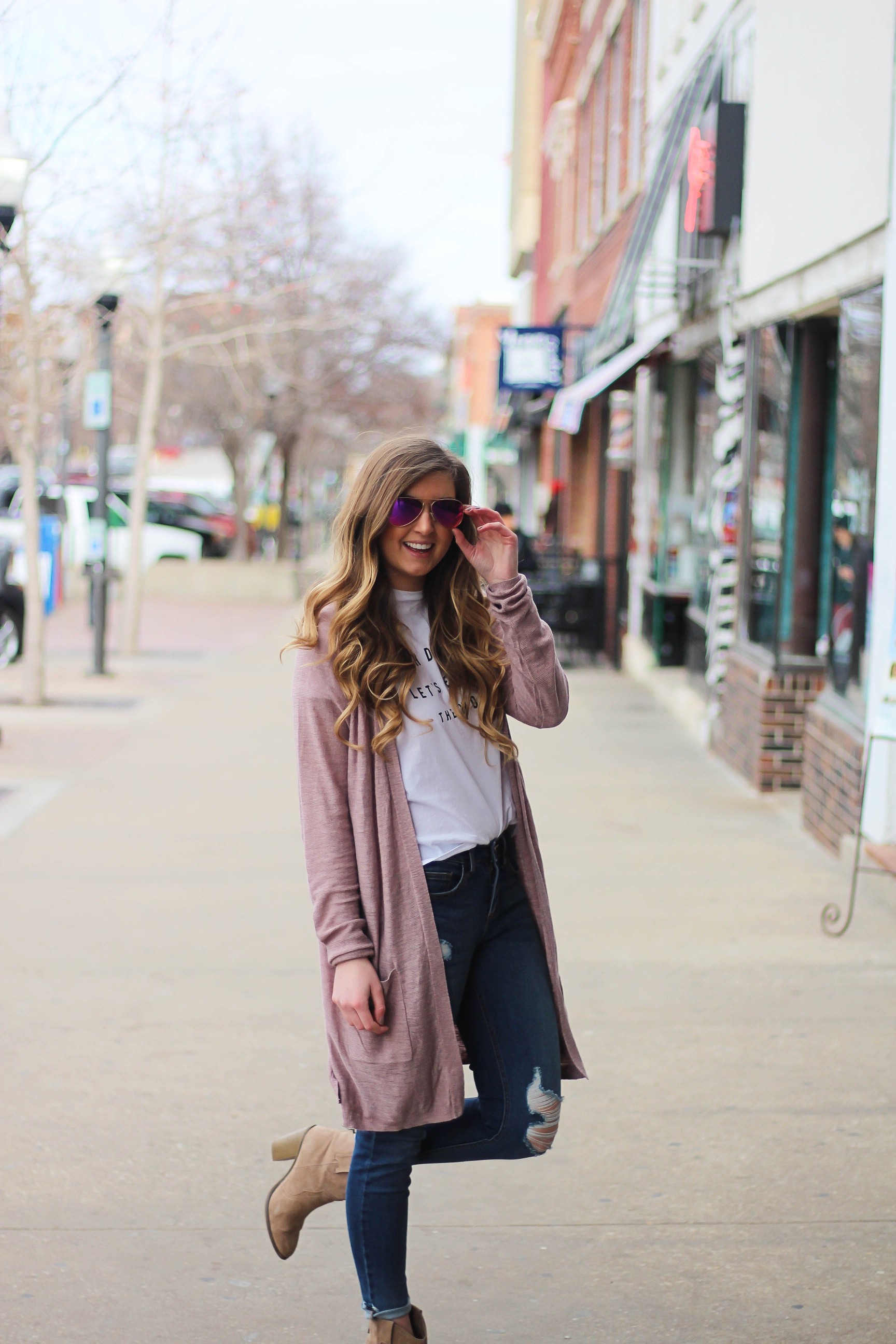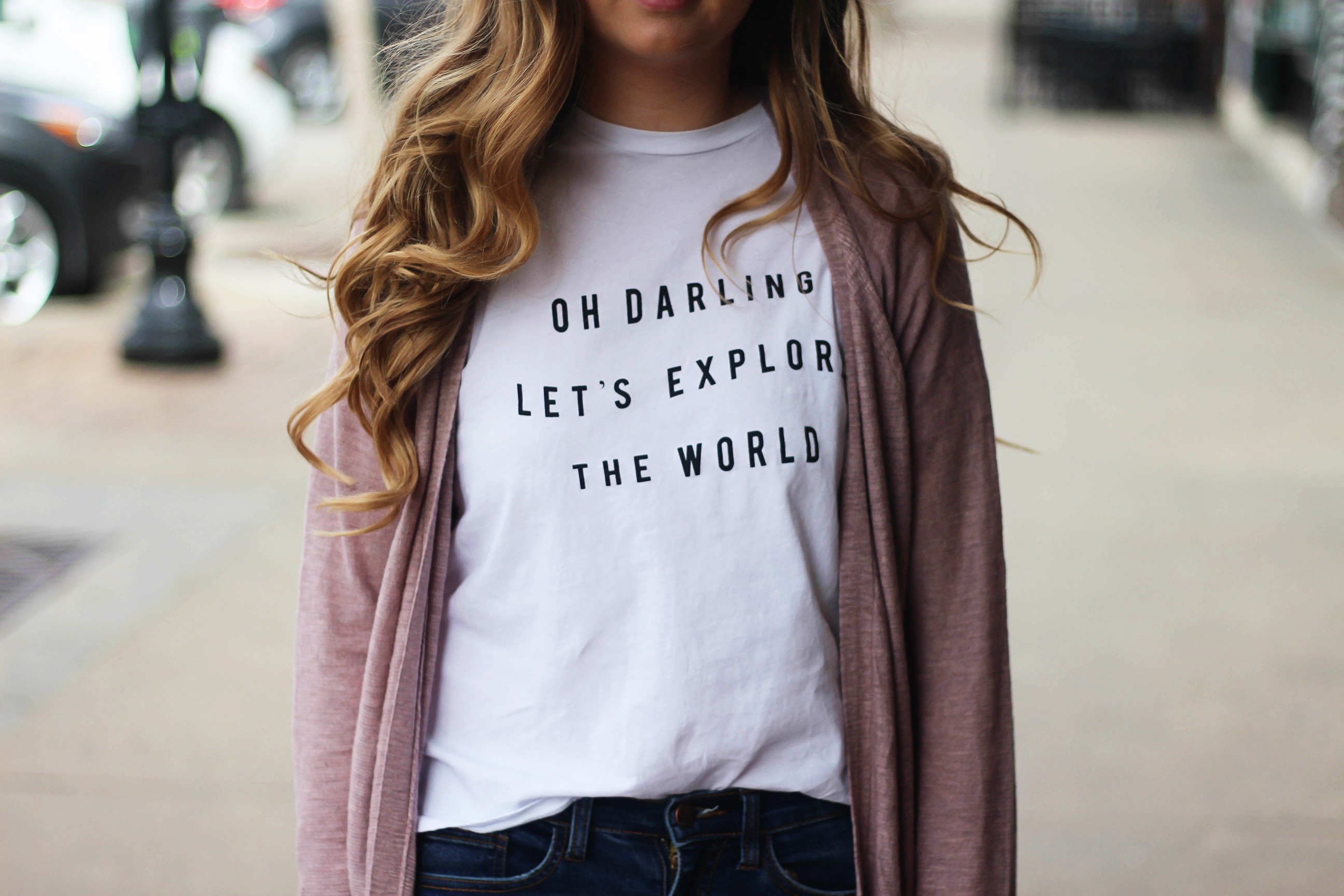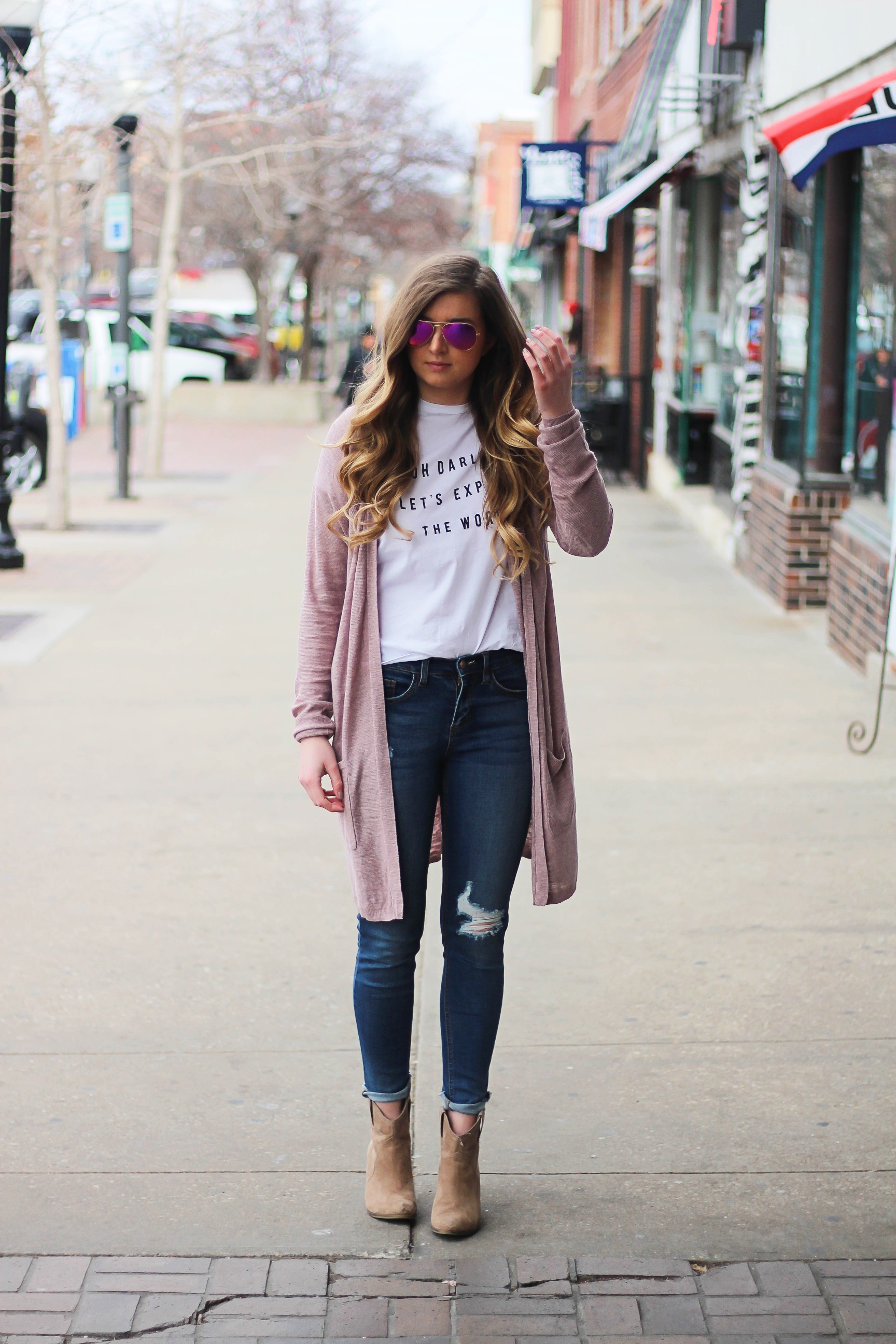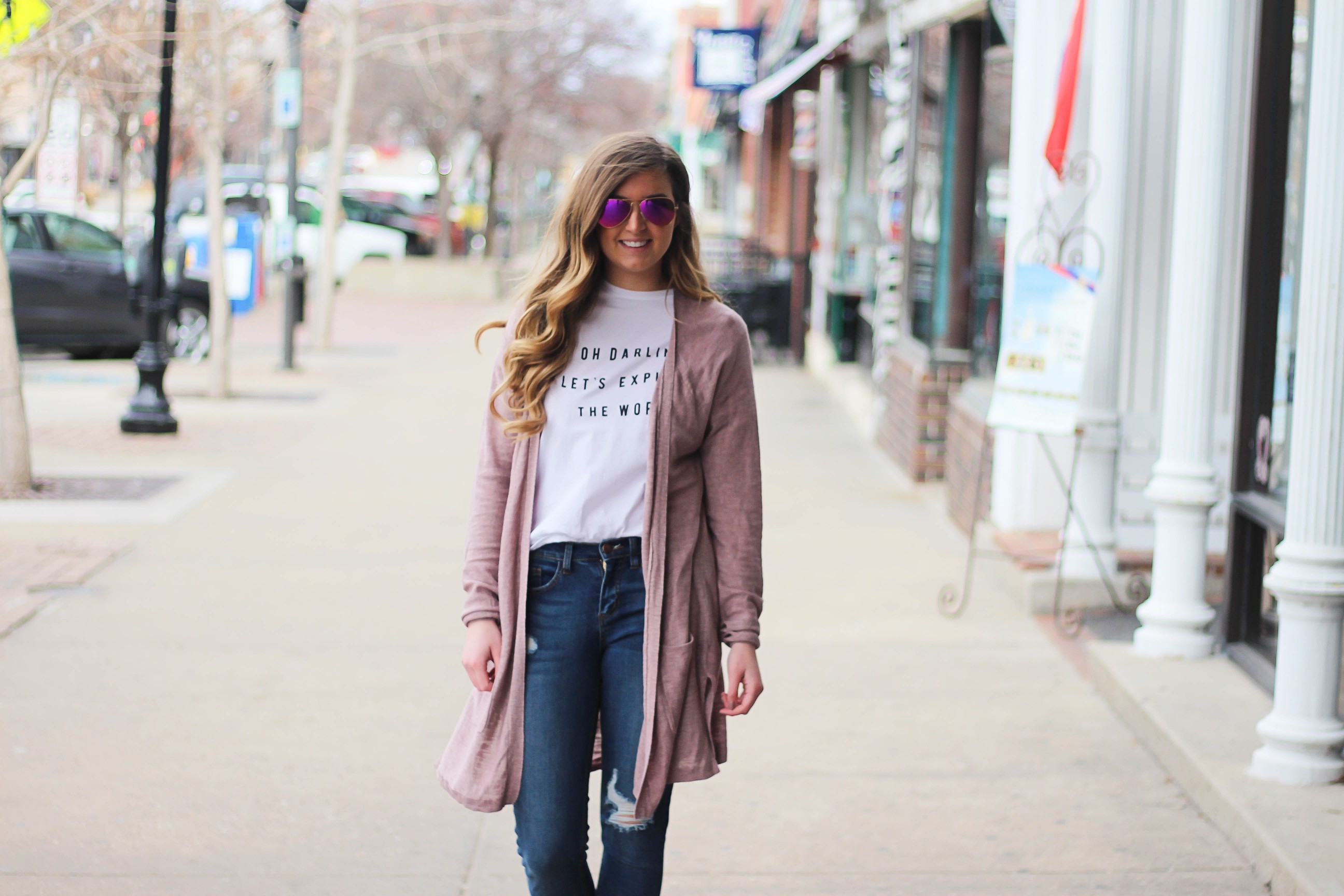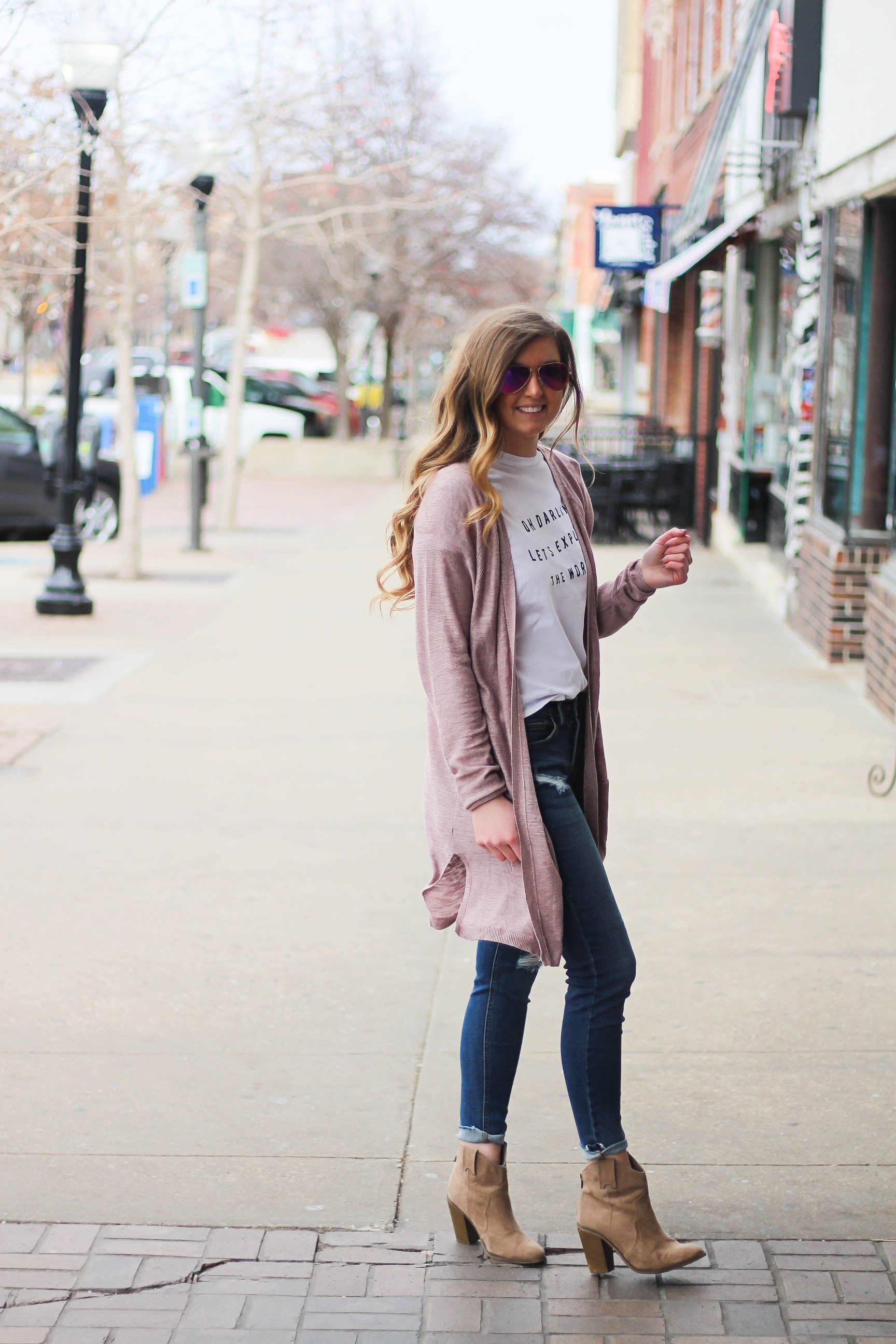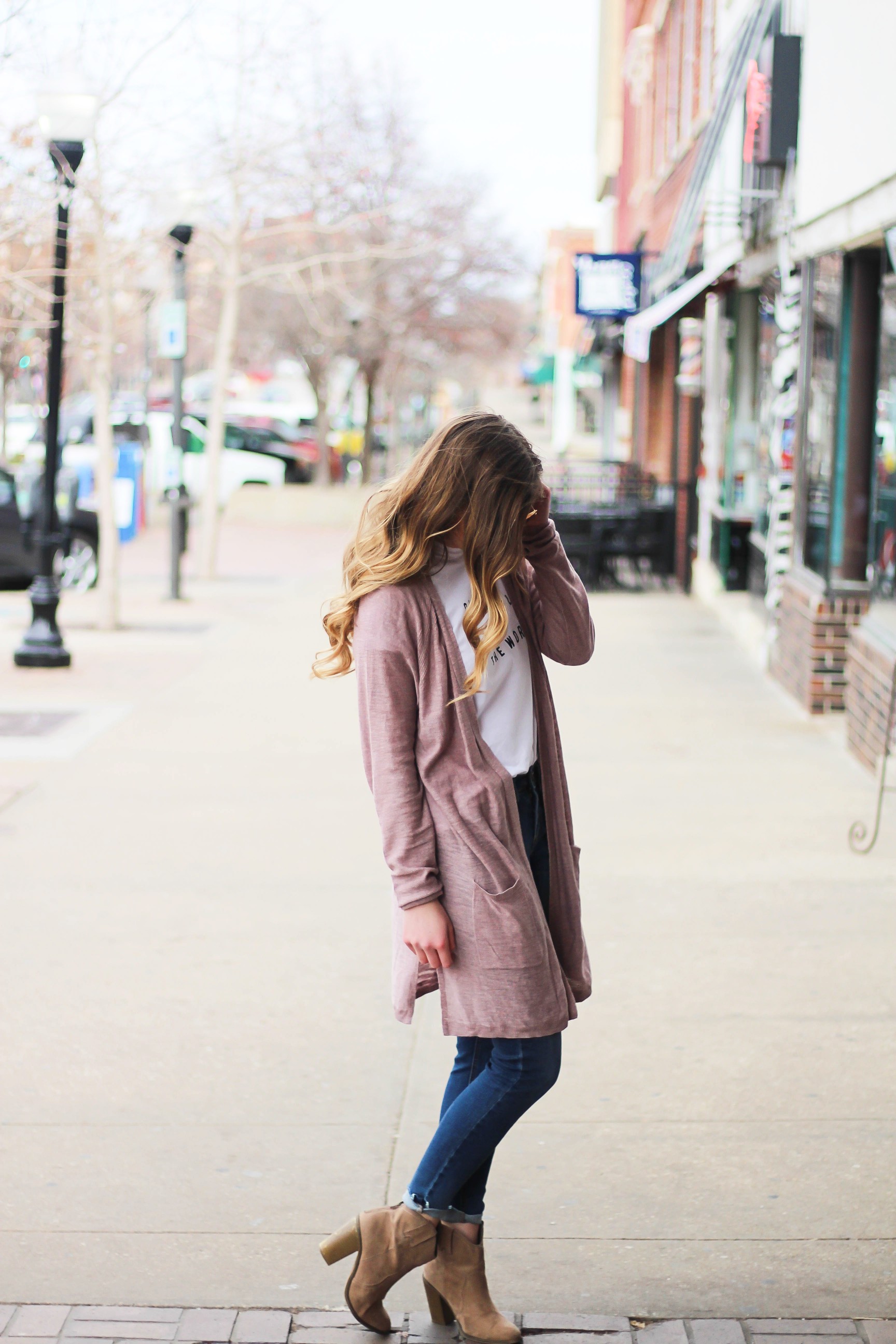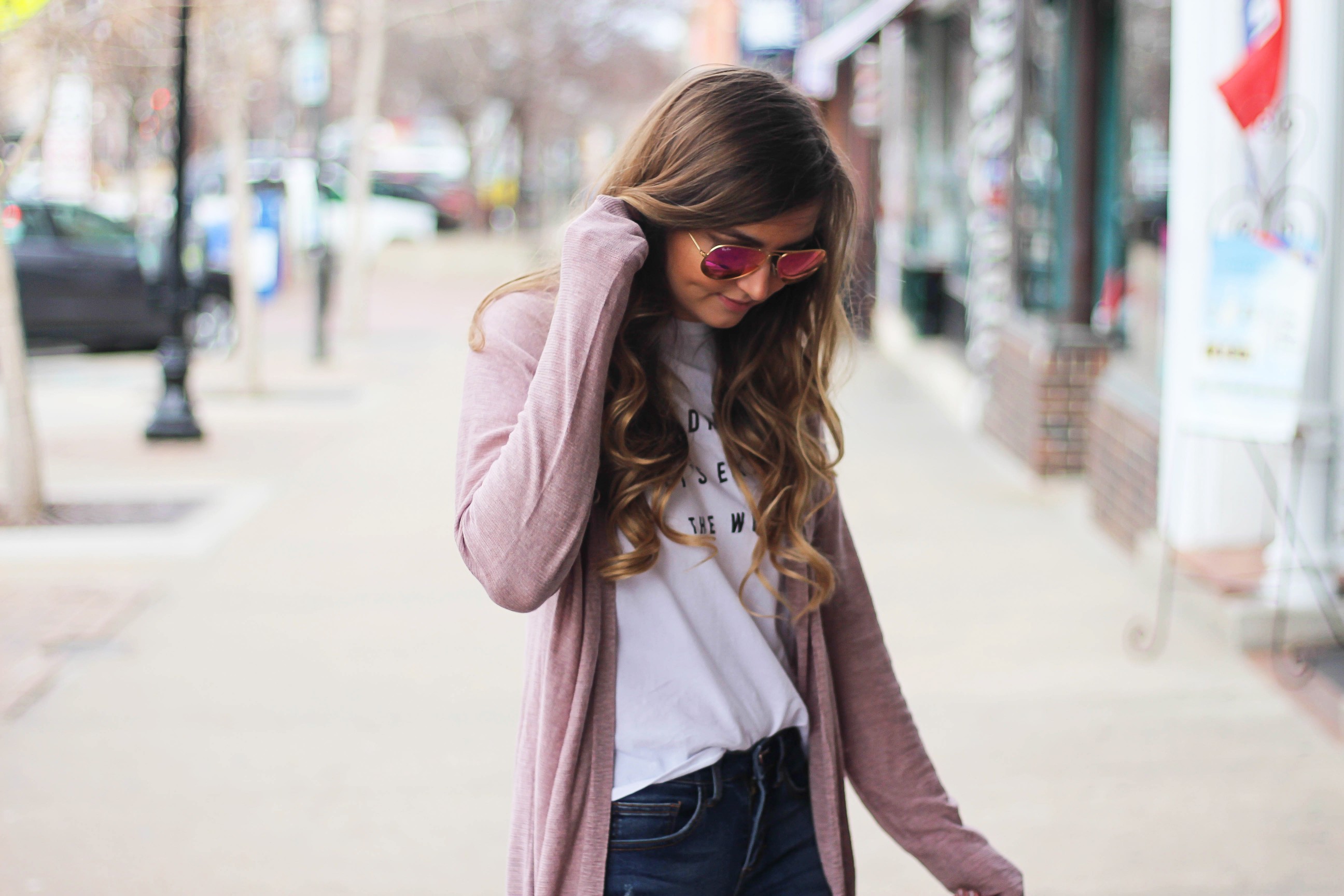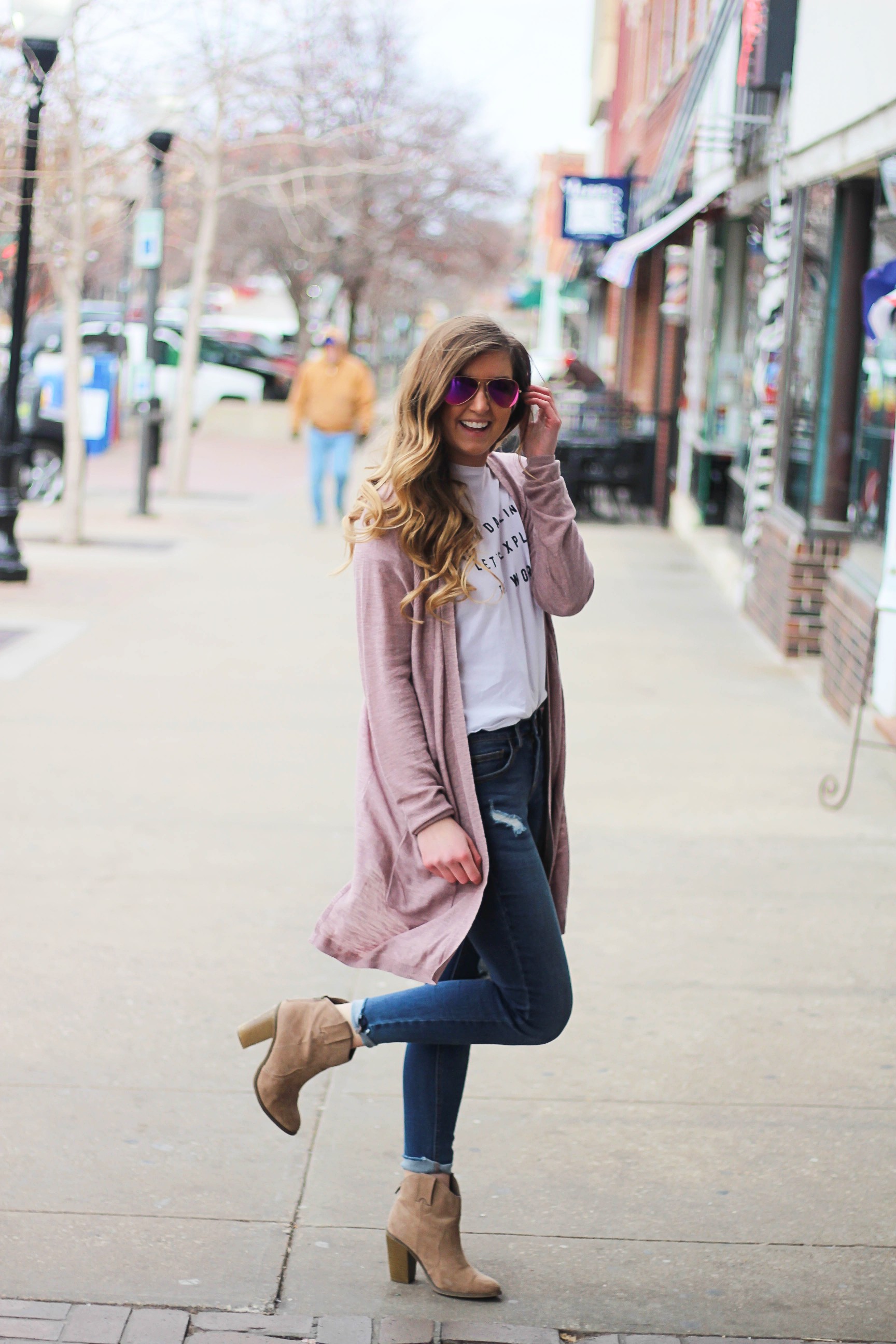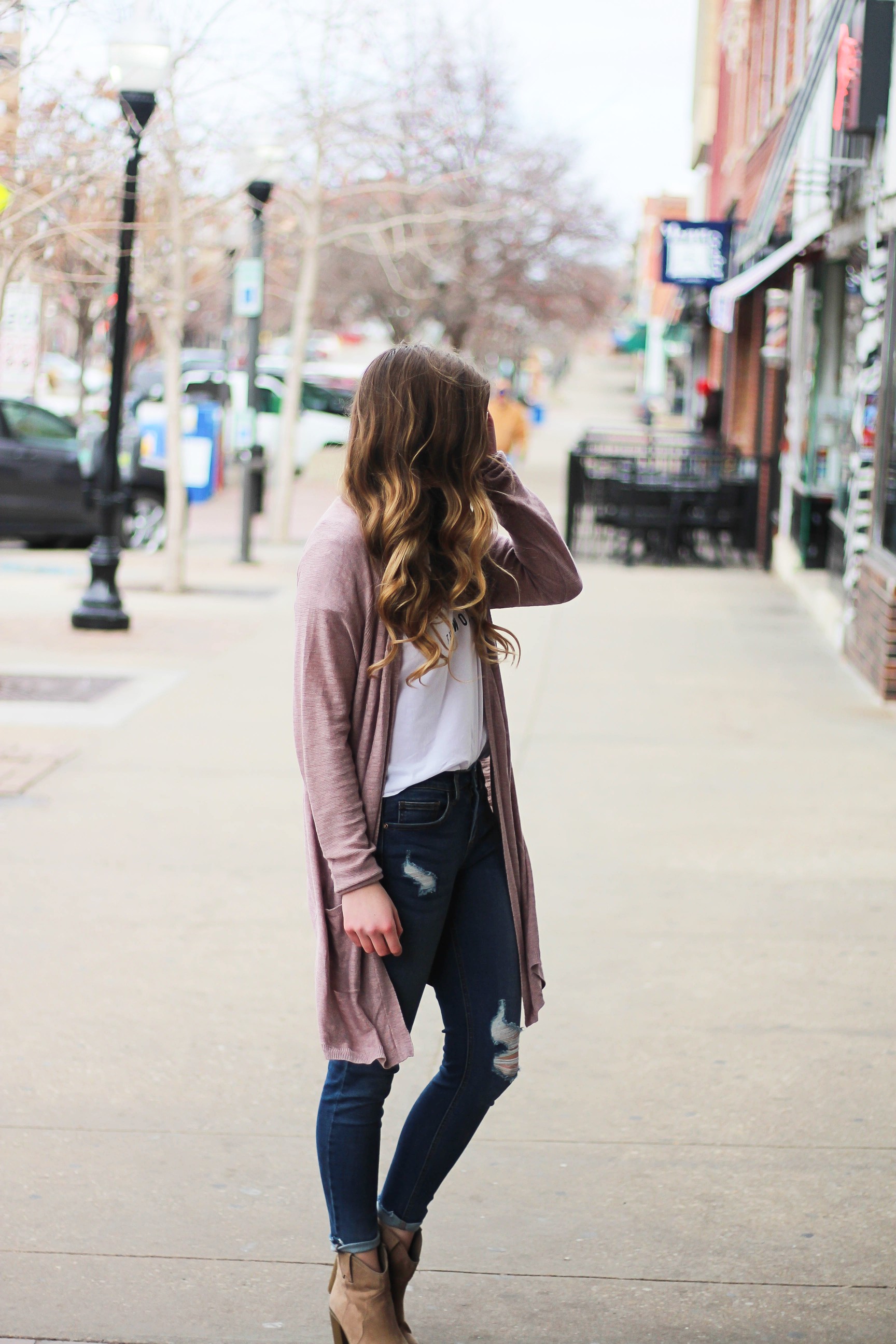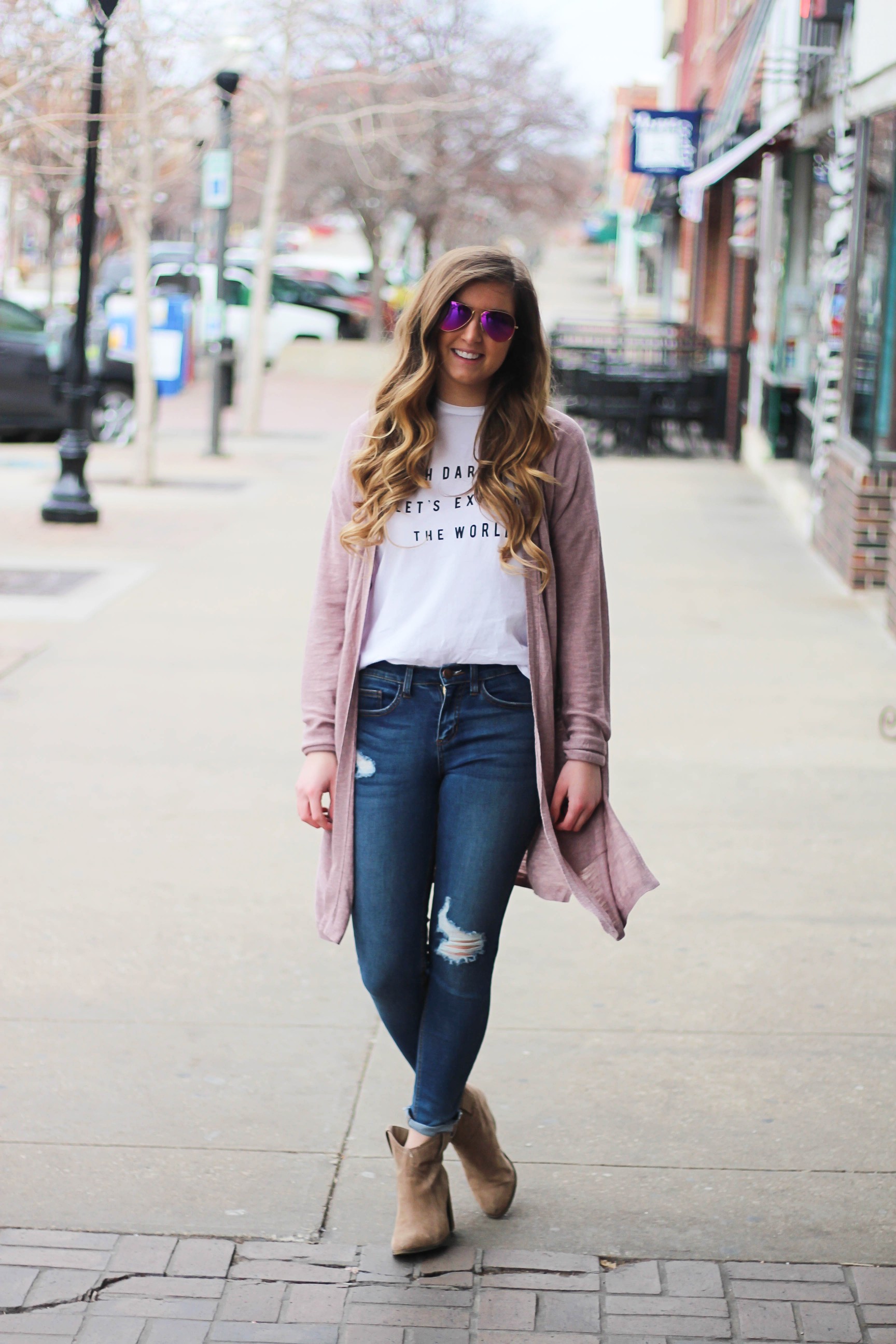 *Still pretending like it's already spring even though it was 28º out yesterday when I took these* I swear my spring fever is exponentially growing by the hour. Despite the cold, I can't stop shopping for spring! I found this cardigan the other day at Target and loved the color so I snagged it! Lucky for you, it's now on sale for $14! They're sold out of a lot of sizes, but I'm wearing an x-large because I wanted it to be really long and I think it looks perfect!
I decided to pair the cardi with my favorite top from Sincerely Jules. I ordered this on the first of January and it really set the tone for 2017 because of the quote! I have so many exciting trips coming up and many more I want to plan throughout the year. This top is (sadly) sold out now, but I love Sincerely Jules tees so I am going to link some of their current ones below! I love the "Dream Often" one because it's super similar to this one. If you really love mine you can probably send the photos to an Easy shop and have them custom make it for around the same price of the usual tops!
If you watch my vlogs you may have noticed I wore this top the first day of Philip (my boyfriend) and I's trip to Colorado! I thought the quote "Oh Darling Let's Explore The World" was fitting! Speaking of my boyfriend, he has been a champ lately taking my blog photos in Lawrence (even though the cold)! I'm so lucky to have so many people in my life that unconditionally love me and support my passion! I treated him to breakfast for lunch as "payment" for blog photos. We went to our favorite breakfast place in Lawrence called Milton's! I snapped it on Snapchat (username: laurenlindmark) and I got texts about how good it looked – it's the best place ever!
More Cute Tee's!
xoxo,
Lauren Emily Lindmark
Copyright © 2017 dailydoseofcharm.com