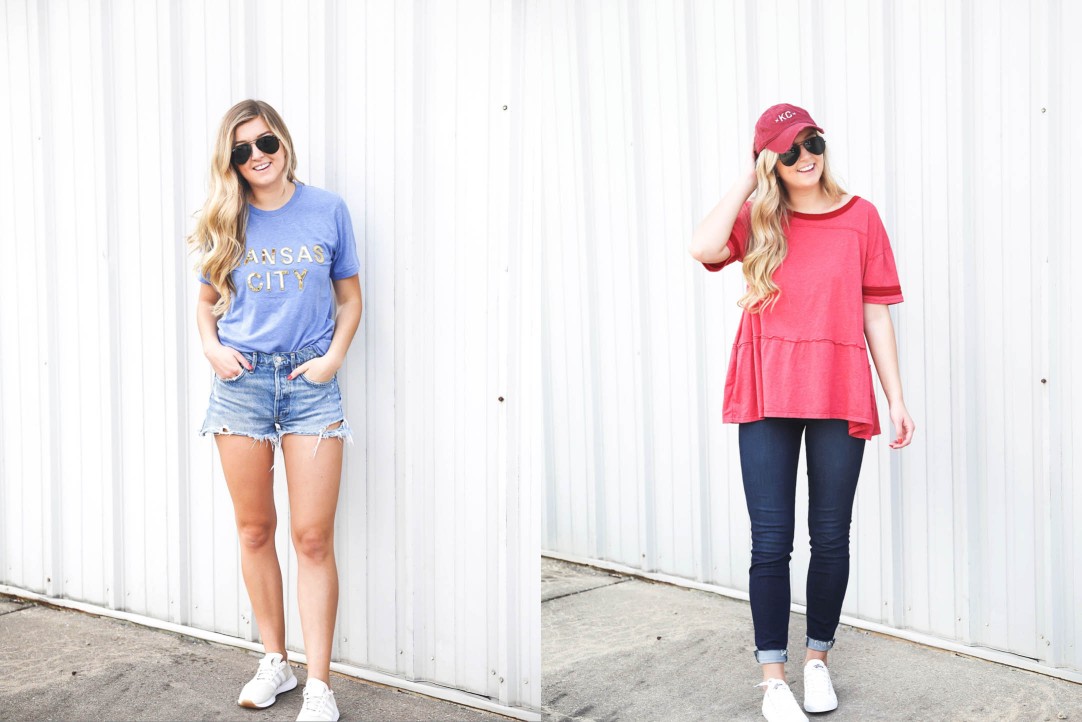 Cute and Casual KC Outfits | OOTD
Wahoo happy Friday babes! I am so excited for the weekend! I feel like weekends are a form of deep breaths, you know what I mean? After a crazy week you can just kind of breathe and be in the moment. Last night I went to a Billy Currington concert with my best friend who is moving back to Arizona today. We also met up with my cousin and his friends that were in town! It was so fun and a good way to spend my last night with my bff! We actually didn't have tickets so we snuck into the event and then snuck into VIP haha! I felt like we were in our high school days again!
Recently I was contacted by an adorable boutique called localE to do a collaboration, this one really caught my eye because #1 they are local to KC and #2 the boutique is owned by two sisters! I have sisters too so I loved that they were doing something together, plus all their clothing was sooo cute! They sent me something from their KC line and from their casual line, so even if you don't live here you can still shop!
Outfit #1 Sequin KC Tee

| Kansas City Sequin Tee (ON SALE for $28 and I am wearing a size small) | Denim Distressed Shorts (size down) | Adidas Sneakers (almost sold out, similar pair here) | Black Ray Ban Aviators |
I think this sequin tee is sooo cute! They also sell a sweatshirt version that I am definitely eyeing for the colder months! I love tees like this that you can just throw on with shorts and sneakers. This one is super high quality and you can't beat the price (especially since it's on sale)!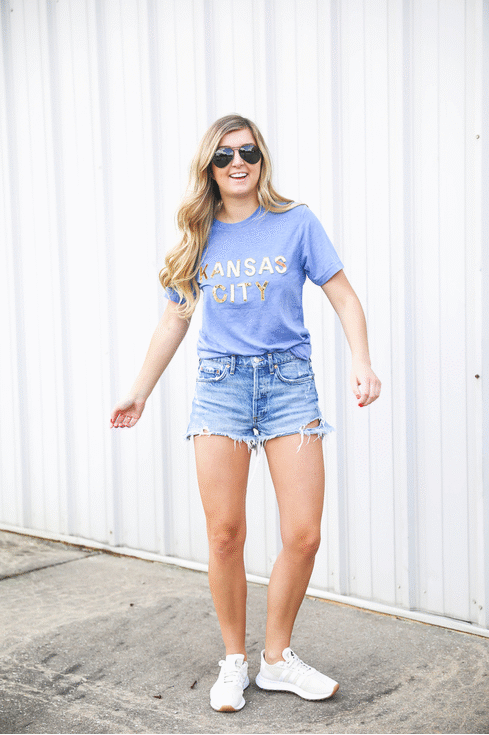 Outfit #2 Casual Red Tee

| Casual Red Tee (I am wearing a size small) | Dark Denim Jeans (ON SALE for $42.90) | White Knock-Off Converse (only $28) | Black Aviator Sunglasses | KC Hat |
This is from their casual line, I wore this the other during my Instagram story and my sister immediately texted me that she wanted to borrow it haha! It's so cute and comfy, plus you don't have to be a KC local/fan to wear it! I paired it with my denim jeans from the Nordstrom sale (BACK IN STOCK!) and this super cute KC hat!
Have an amazing weekend babes!
xoxo,
Lauren Emily Lindmark
Copyright © 2018 dailydoseofcharm.com