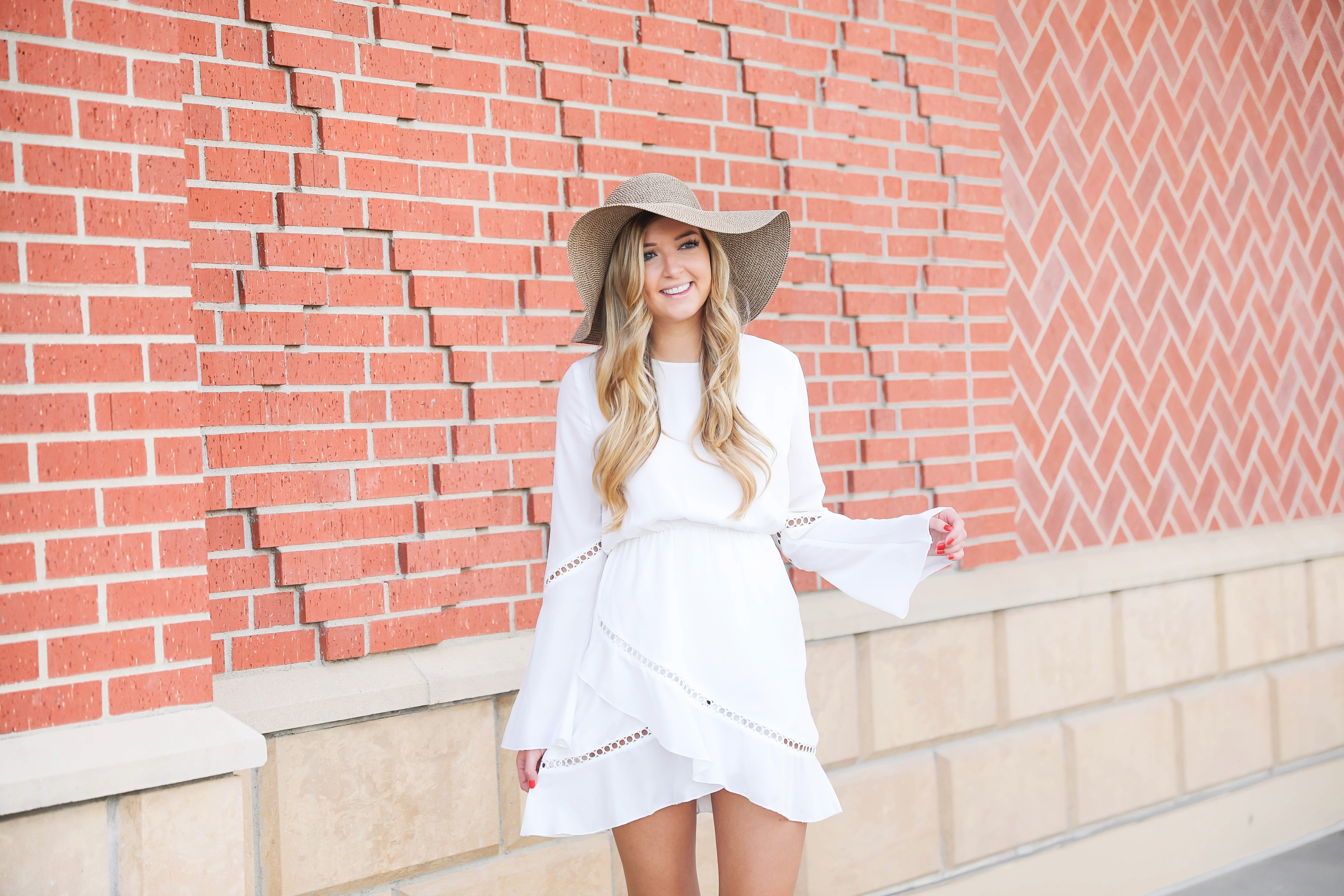 Sorority Recruitment White Dress Roundup | OOTD
Hey friends, happy Thursday! I honestly thought it was Wednesday for a second… I am losing it haha! Yesterday I had a busy, but unproductive day – so I guess I am just not counting it as a day of the week in my mind. I had three appointments in one day then my sister came home after being gone all summer and we had a family night! Sooo I got no other work done. It was worth it though! Everyone needs a day to pamper themselves and the family night was so much fun! We all made breakfast for dinner, played board games, and hot tubbed!
If you are in a sorority (or thinking of joining one this year) you will probably need a white dress at some point! I know during the sorority side of recruitment you had to have one in my house, and at a lot of southern schools the girls going through recruitment need one! I also wore one when I got initiated into my sorority. Basically… white dresses are a must! So I wanted to do a little roundup of some of my favorites, all of them are reasonably priced with the exception of a few I couldn't help but add in because they were too cute!
Keep scrolling for the roundup!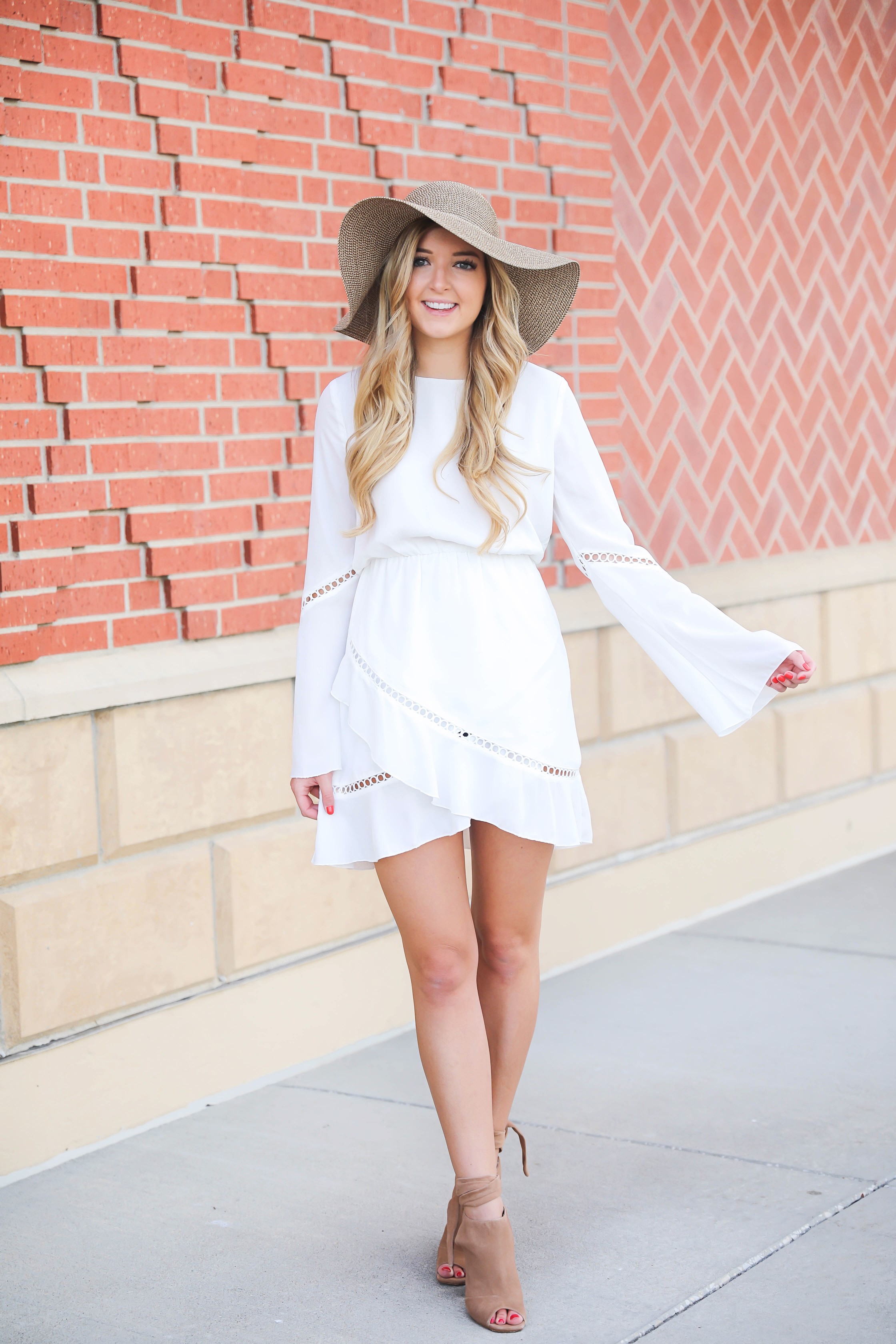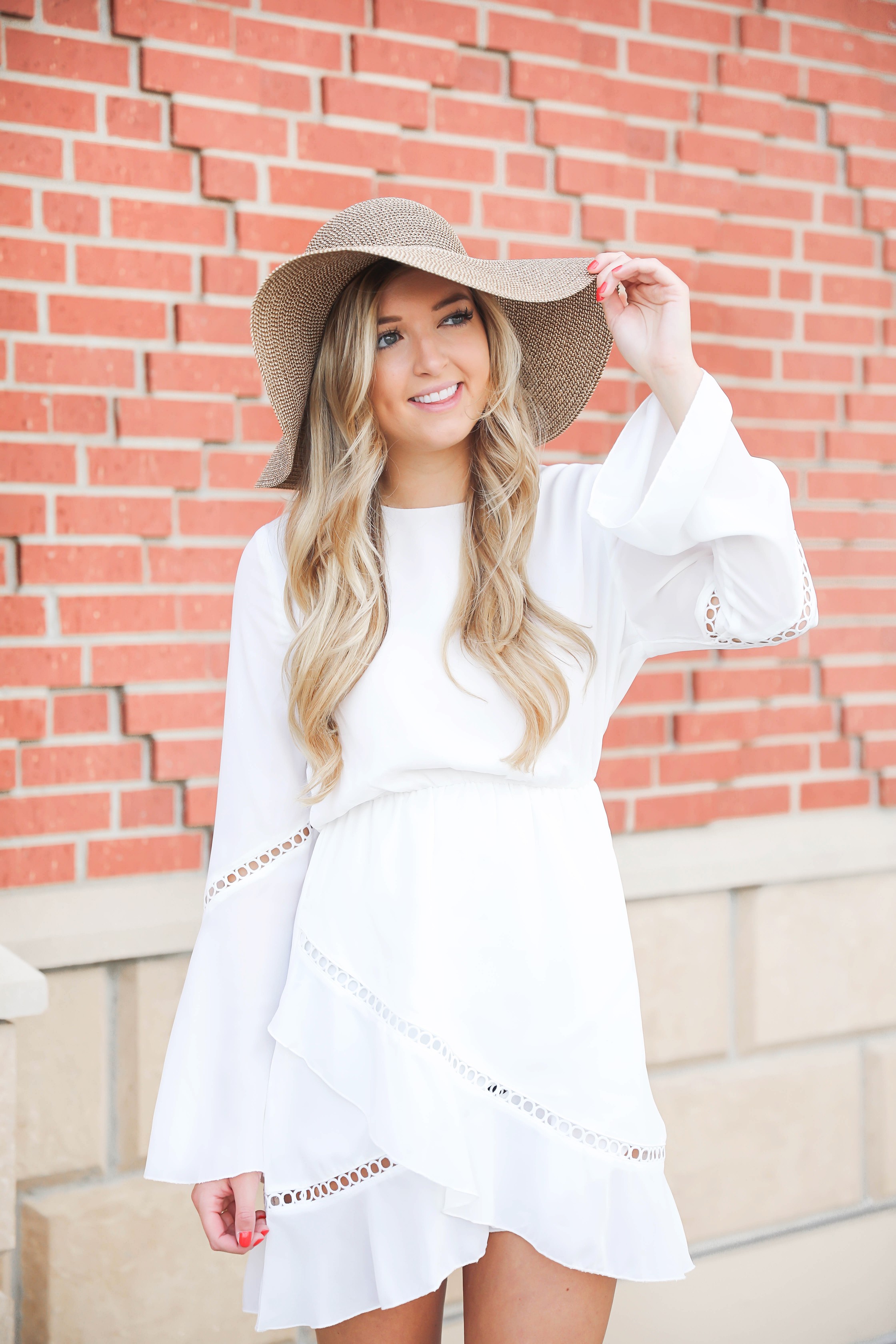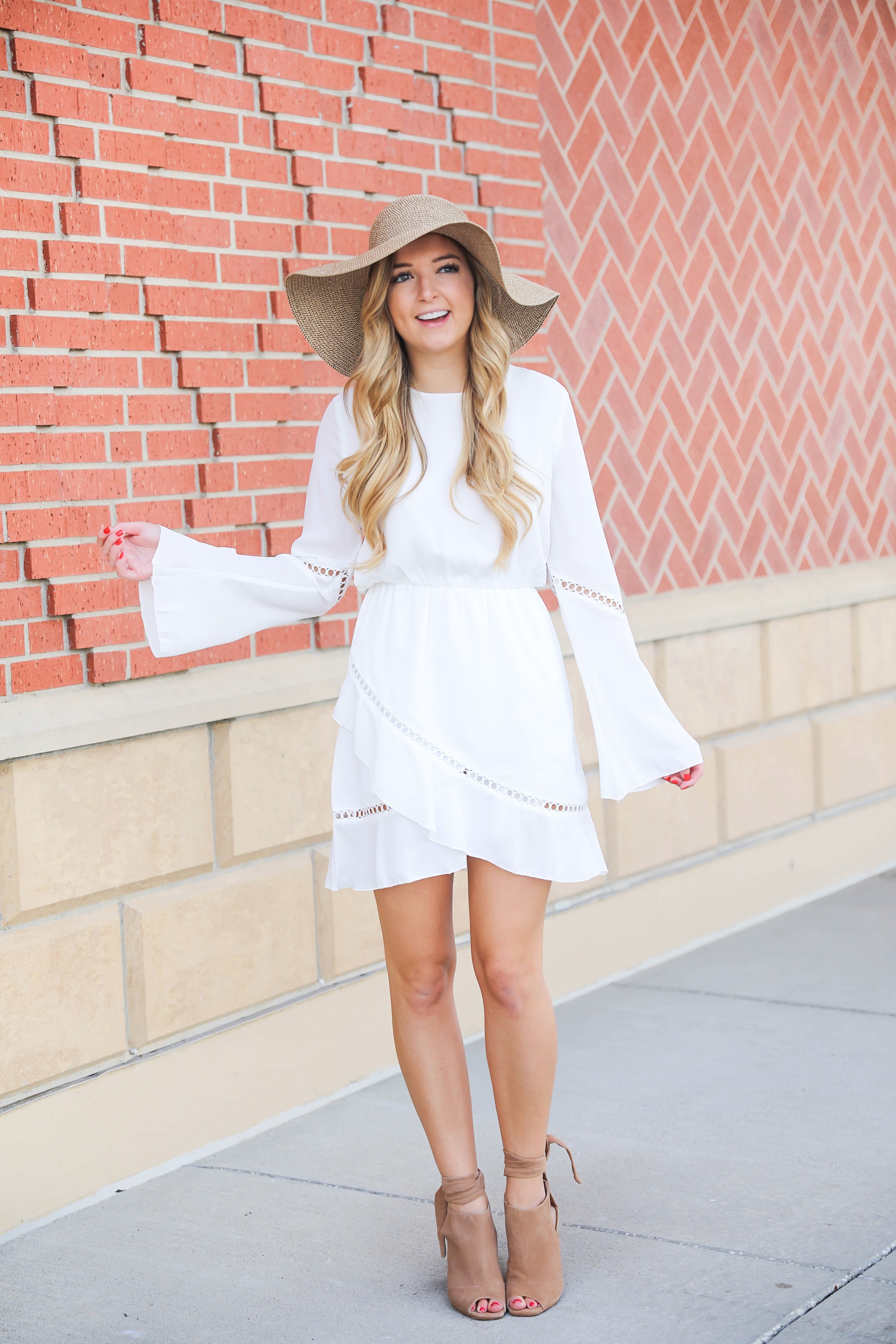 This is such a cute summer dress (if I do say so myself)! I love the eyelet details, I think every girl needs a cute white dress in her closet! Check out my roundup below!
White Dress Roundup!
Click on the dress to shop!
xoxo,
Lauren Emily Lindmark
Copyright © 2018 dailydoseofcharm.com