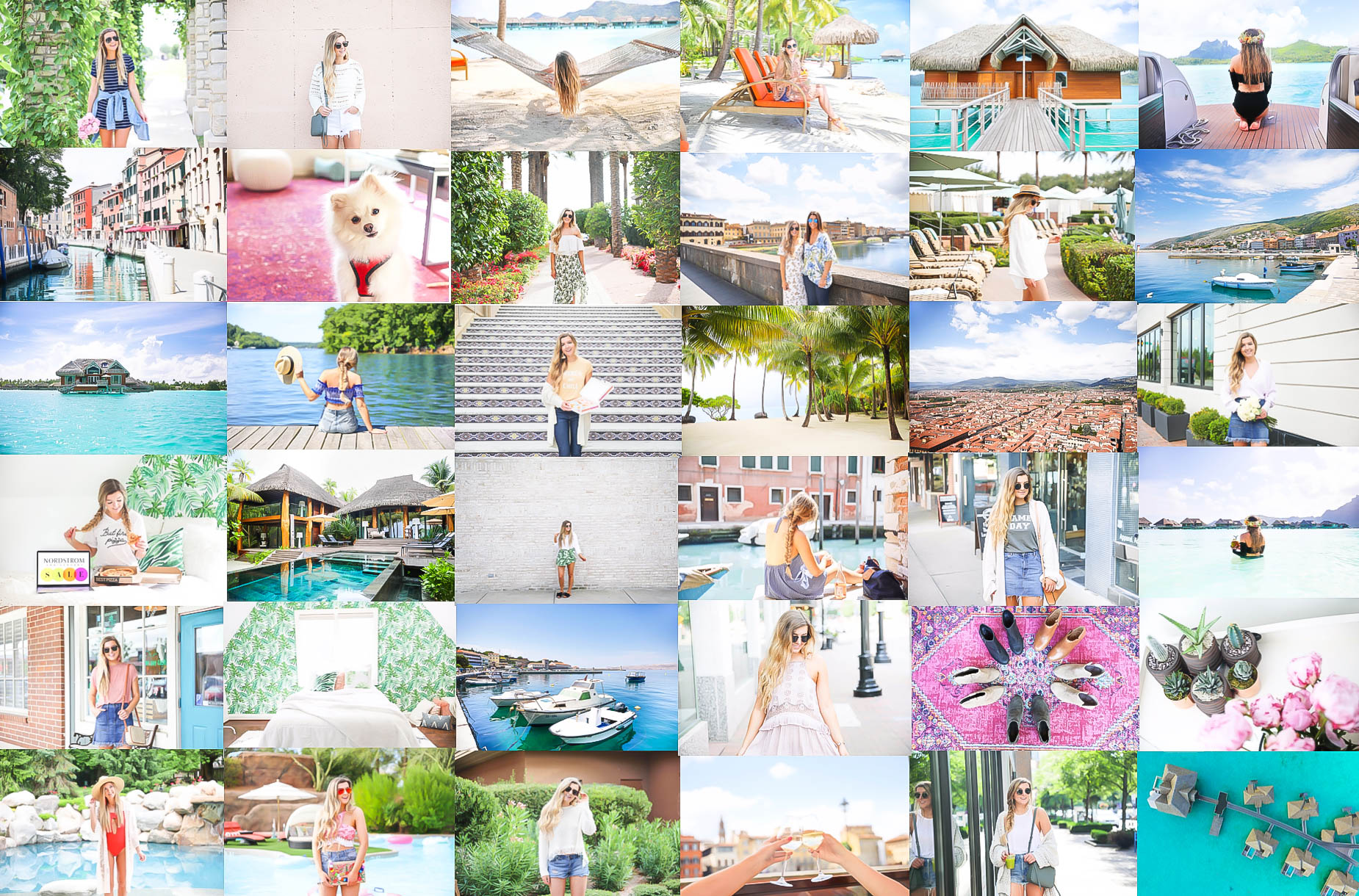 Photography Q&A! Equipment, Settings, Editing, Tips, & More!
I asked you guys on Instagram what photography questions you have and I got so many! These were the most requested ones, I hope this helps and feel free to leave questions below! Let me know if you want posts going more in depth on any of these topics!
What camera do you use?
This was my most asked question! I use the Canon EOS 5d Mark IV camera and Canon 24-70mm 2.8 L Series II lens. I want to put on record that it is not necessary to have a camera this nice for blogging! I bought these a year and a half ago and my amazing, supportive parents gave me a loan for them. I am still paying them back for it every month! The reason I bought this nicer camera is because I am not only a blogger, but I love photography! I knew it would last me forever and I like that it also had amazing video capabilities.
If you are a blogger and looking for a good first camera and lens I recommend the Canon EOS Rebel T6i, my sister has it and I've used it and love it! For an inexpensive lens, when I first started blogging I used the Canon EF 50mm f/1.8! You may have heard of this, most bloggers use it and they call it the "nifty-fifty" lens because it will give you that blurry background that everyone wants! It's only $125 which is an amazing price for a lens!
If you are a blogger looking to upgrade your equipment I definitely recommend upgrading your lens first, it is what will give you the biggest change! For other equipment everything you want to know is in this blogpost, including indoor lighting, my drone, accessories, etc.
Are you still going to sell your presets?
I really want to, but I want to make sure they are perfect first and something I am proud of! I also want to make sure they are my own. I have messed around with making my own, but keep going back to the same one I used to use (which is by another blogger (link to the preset here) and it's actually a Photoshop action, not a Lightroom preset). Her's is free which is awesome!
What presents do you use when you edit your pictures?
Like I said above, I use this Photoshop Action by another blogger! I have used it now for over a year and a half! I want to change up my photos and make my own presets, but I am a little stuck in my ways and I don't want to sell something that is so close to hers when you can just get hers for free! Although, hers is photoshop so hopefully I can make a similar one on Lightroom…
How do you edit your photos?
This was my second most asked question! I actually did a full blogpost and video on this a year ago. This will teach you how I use my Photoshop action if you are interested! It's different than most people because I edit my photos first then add the "filter." I still edit the same way, but I try not to lighten the background quite as much as I do in that video. I can do an updated video soon!
How often do you take photos for your blog/Instagram?
I would say about three times a week, but it varies depending on how many outfits I shoot at one time. I want to be better about having "shooting days" and editing days, but some days I end up doing both which makes my schedule insane!
How do you always look so perfect in front of the camera? I'm SO awkward. Send help.
Haha this one made me laugh! First of all, you're too sweet… but believe I look just as awkward in 75% of my pictures! You guys only see the good ones. Posing just took practice and looking at other people for inspo. I like to look on Pinterest for pose ideas and my mom will also send me cute ideas she finds sometimes! It helps not to over-think it, just have fun!
Who takes your pics and if it's your mom/sis how did they get so good?!
My sweet, amazing momma takes 99% of my photos! She is seriously the best and I wouldn't be able to do what I do without her! It honestly just took a lot of practice. I learned to take photos from watching YouTube videos. There are sooo many resources out there, just look up "Photography for Beginners" and you will find a ton! I taught my mom what I learned and we are constantly learning new things!
Which settings do you shoot on?
When doing blog photos I shoot on "Aperture Priority" with my f-stop set to 2.8! I find that shooting in Aperture Priority makes taking photos a lot easier and faster. You can look up videos on what Aperture Priority is, but it's basically a setting where the only thing you control is the f-stop and the camera adjusts all the other settings for you. This is great for beginners that want to focus on getting those blurry background without having to mess with lighting, etc.
How do you get your background blurry?
Get a lens with a "low number" f-stop. I shoot on a 2.8 lens, but the beginner lens I linked above is a 1.8 and it gives you a really nice blurry background! Watch videos on how to adjust your setting to get the background to blur after you have the right lens!
How do you batch plan outfits to shoot? Your photo sessions are so productive!
Practice and luck haha! But really, sometimes they are productive and sometimes they aren't. It all depends on how my hair holds up, what the weather is doing, if we can find the right locations near each other, etc. To plan the shoots I first lay out outfits. I start with a main piece, then build up accessories. Then I try to think about props. If I am not holding a purse I like to make sure I am holding flowers, a coffee, a juice, etc. I look on Pinterest for a lot of inspo! Then I take photos on my iPhone of each outfit so I remember what my accessory plan was, and finally, I steam the outfits. Then I pack all my clothing in the car and my mom and I will drive around different photo spots we like! It usually takes me 5-6 hours from start to finish of getting ready, planning, steaming, and shooting.
How do you find so many photo locations?
I have learned a lot about my favorite places to shoot in my city, so that part definitely just takes patience! Keep your eyes peeled while you are driving. Also keep in mind, even an weird place can make a good photo background. I once shot on the side of a car repair shop and the photos turned out so good! Try new things and be okay with the fact sometimes they don't turn out. Just the other day I had to redo a whole shoot because I started editing and decided I didn't like the location. Always be on the lookout and write down location ideas in your phone (also write down what time of day you found it and what the sun looked like there).
When do you normally take photos?
For my style of photography I like to do early morning 8:00-10:00 or afternoon (after 2:00 pm). It also depends on the time of year, but the middle of the day is when the lighting is right above you and super harsh. I like to shoot in shade so in the morning and afternoon you are more likely to find sides of buildings that are in the shade! Cloudy days can sometimes be good, but only if it isn't too dark!
Do you take your photos in manual?
If I am doing regular photography then yes! However, for blog shoots Aperture Priority is way easier. NEVER shoot in auto though!
Do you take your own photos? Even the full body shots?
I wasn't sure if this question meant "do I hire a photographer" or "do I use a tripod" – but for the most part my mom takes all of them! When I lived on my own I would take some with a tripod and for shoots that don't have me in them (such as product shots) I take those!
Can you talk about iPhone photography tips too?
I honestly wish I was better at iPhone photography. I don't know how bloggers take such high-quality selfies and photos on their phones!! I am going to work on that more this year so I can give you more tips.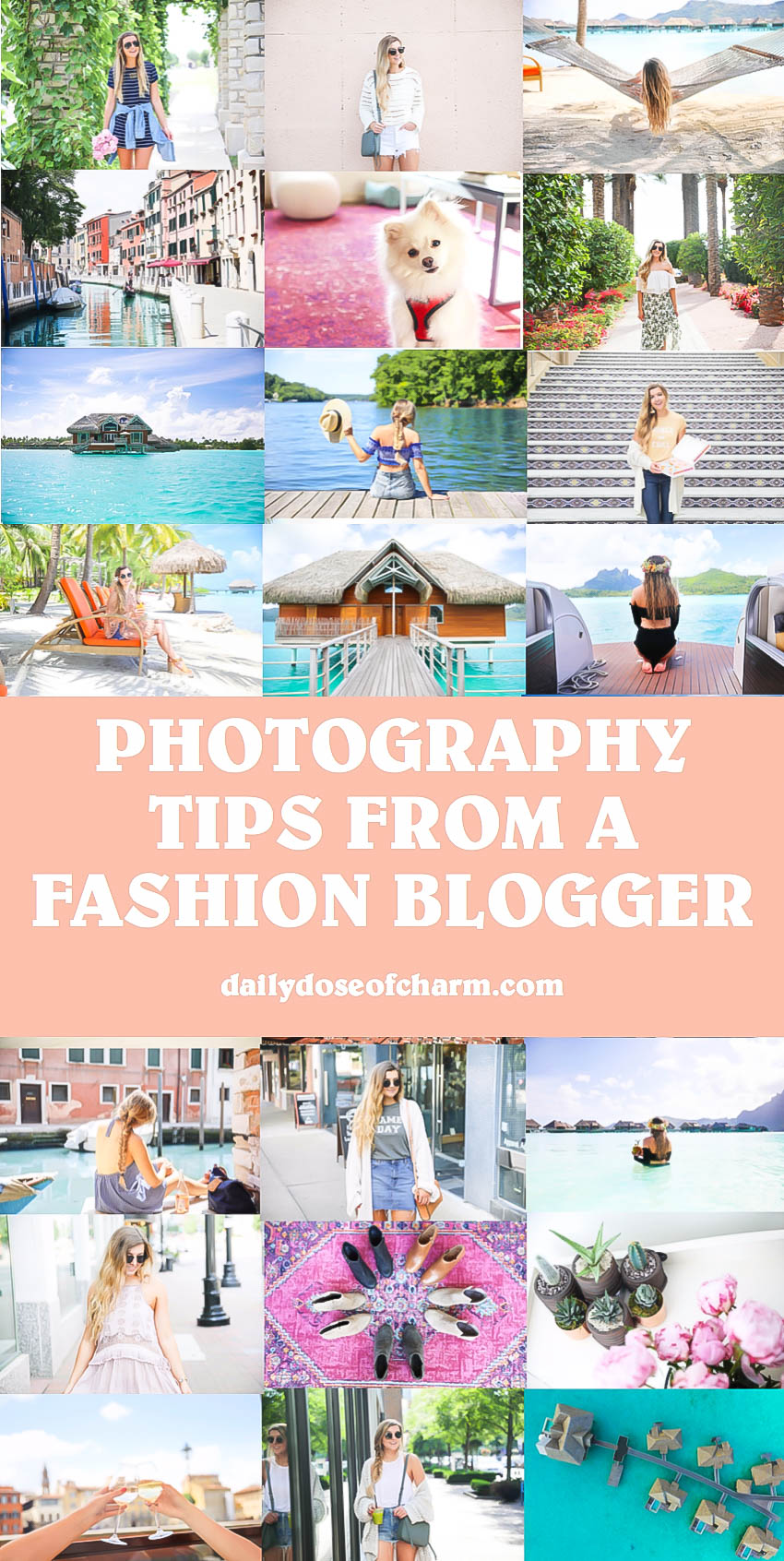 xoxo,
Lauren Emily Lindmark