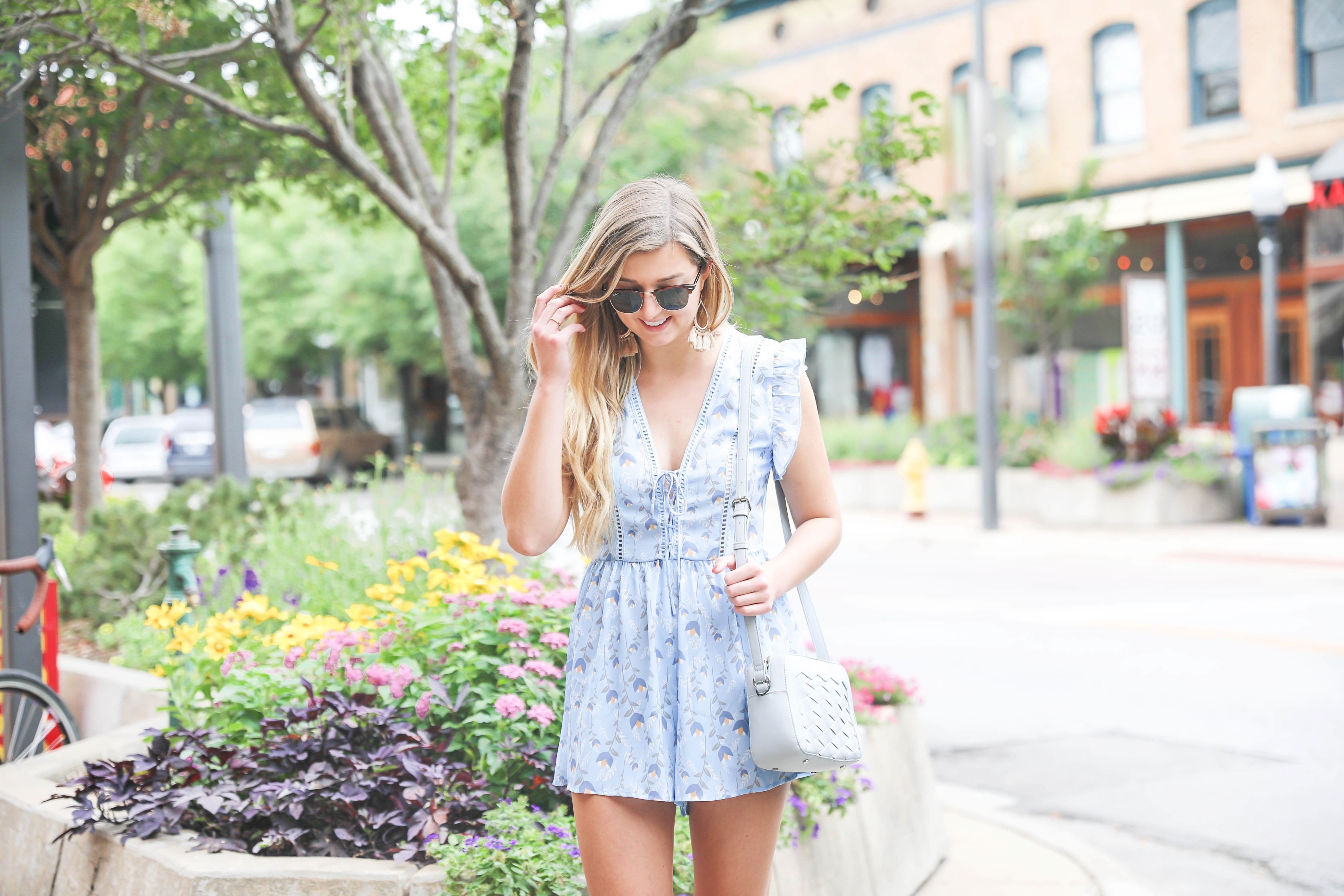 Moving Out of My Apartment & Not Going Back to School at KU? | Life Update + OOTD Blue Ruffle Romper from my Favorite Online Boutique
So recently one of my sweet blogger friends, Jamie, started her own online boutique called The Cheeky Lemon and I am so excited and proud of her! It's so cool to see people in our community grow and expand outside of blogging. She is definitely #GirlBoss goals! She was nice enough to send me a romper from her store and I am IN LOVE! Her style is so cute so I knew I would be obsessed with everything from her store!
This romper is so adorable and perfect for summer! I love the color and the ruffles on sleeves are so cute! Anything that is lightweight is my best friend during these scorching hot summer days. I wore this yesterday to Lawrence to move out of my apartment and it was actually perfect since it breathed so well … It was so bittersweet day.
I had a lot of memories in that apartment, both good and bad. I went through heartbreak, and I'll always remember crawling in my roommate's bed that night and ordering pizza while we watched Demi Lovato's documentary. I spent hours hanging out in the living room with my best friends, lots of wine nights, movie nights, going out, Mexican restaurant dates, drowning in homework, and all-nighters. I turned 21 and my best friends decorated my place, there were so many nights where I felt so lucky for the friends I have. I remember nervously getting ready for my boyfriend and I's first few dates and coming home with butterflies. That apartment will always be the place in my mind that I fell for him. I really grew as a person.
So what now? Technically, I am not going back to take classes at KU. After an up and down few years with school I have finally found the path that is right for me and that's online schooling. I did half online and half in person this last year and I loved it, but KU doesn't offer business degrees online so I can no longer continue that. So the plan right now is to finish my degree online through Arizona State University! Although I am not taking classes at KU, I am moving back to Lawrence to live with my best friend for our senior year! One of my best friends, Emily, was a potluck roommate my freshman year. We had never met before and we just instantly clicked! I had no idea that the random girl that got placed in my room 3 years ago would end up being a life-long best friend! We always joked about living together again senior year, and everything just ended up falling into place!
We are moving into a brand-new duplex and it's adorable, I can't wait to show you guys! I don't have to buy much new decor, but I bought a new rug, mirror, and my sweet momma bought me some new bedding! I am ready for a new chapter, change is always scary (even if I am moving in with my BFF), but I know it will be an amazing year!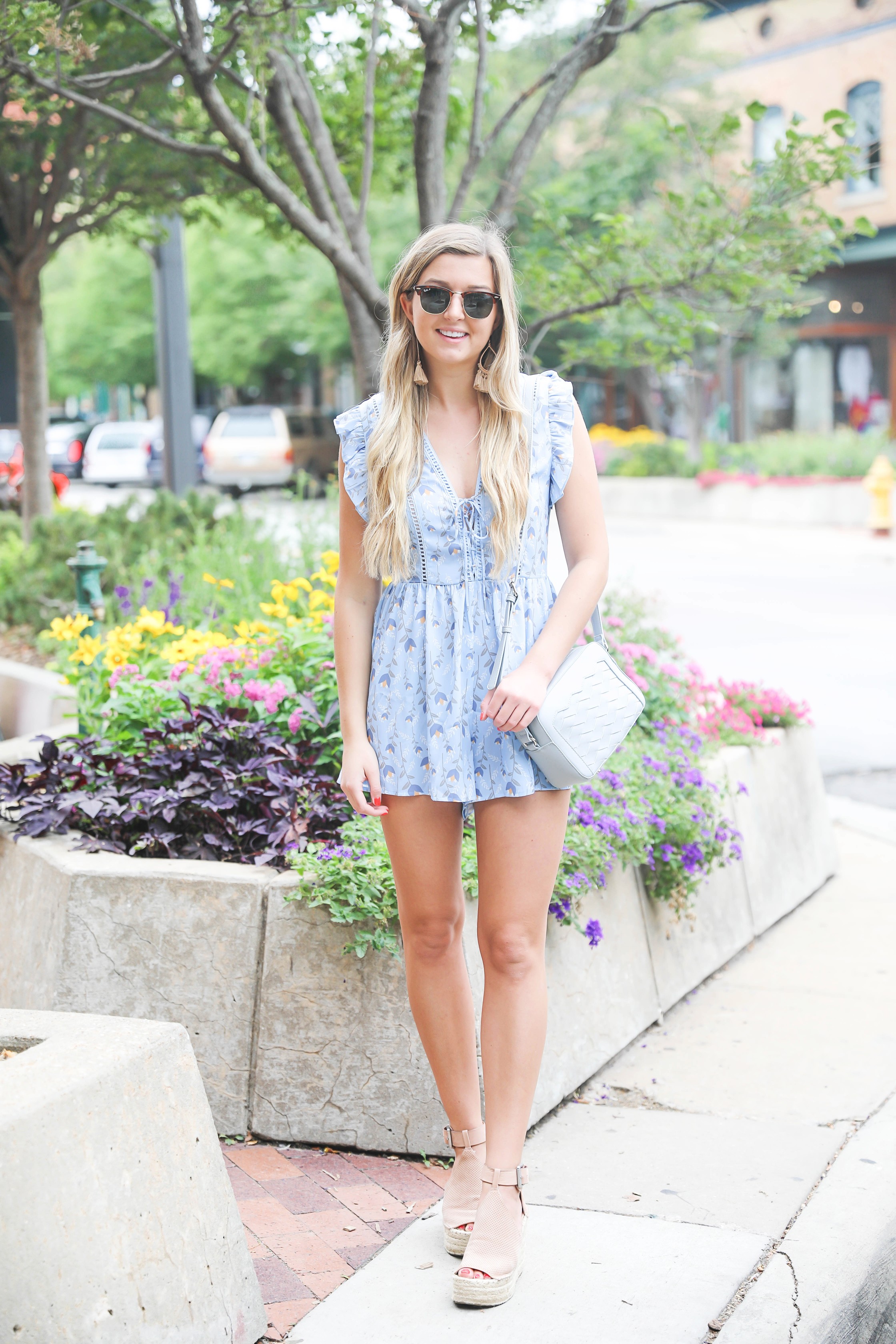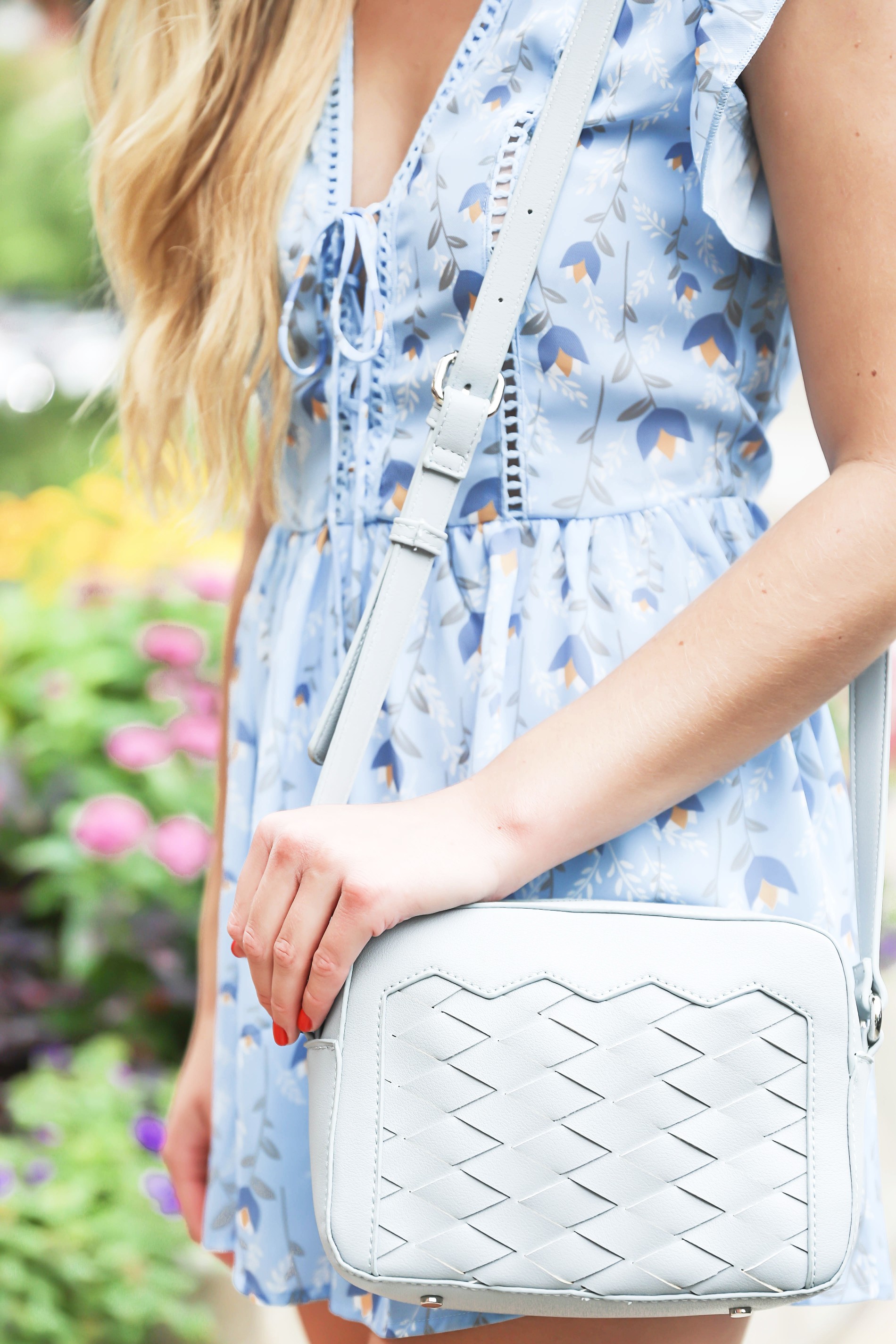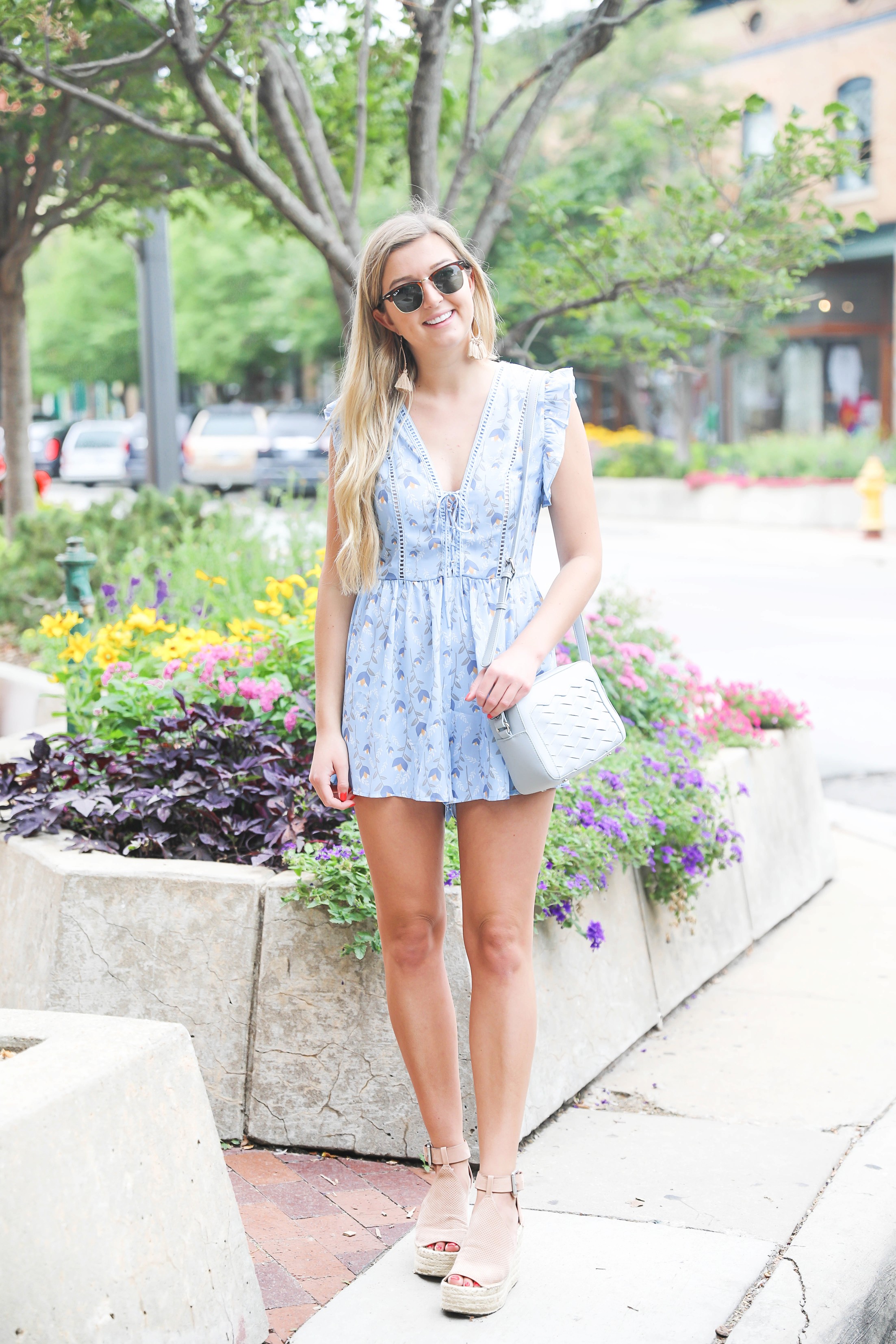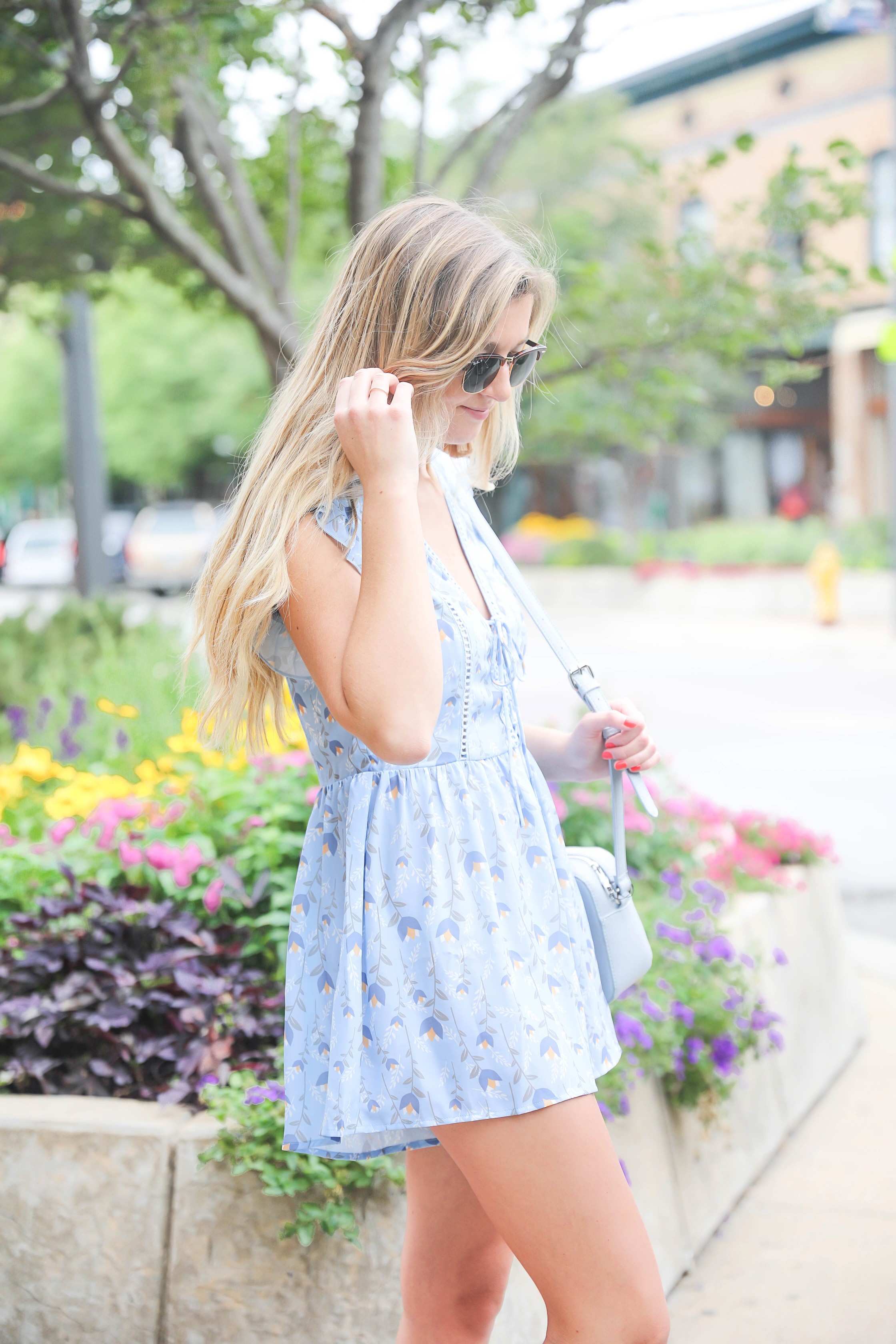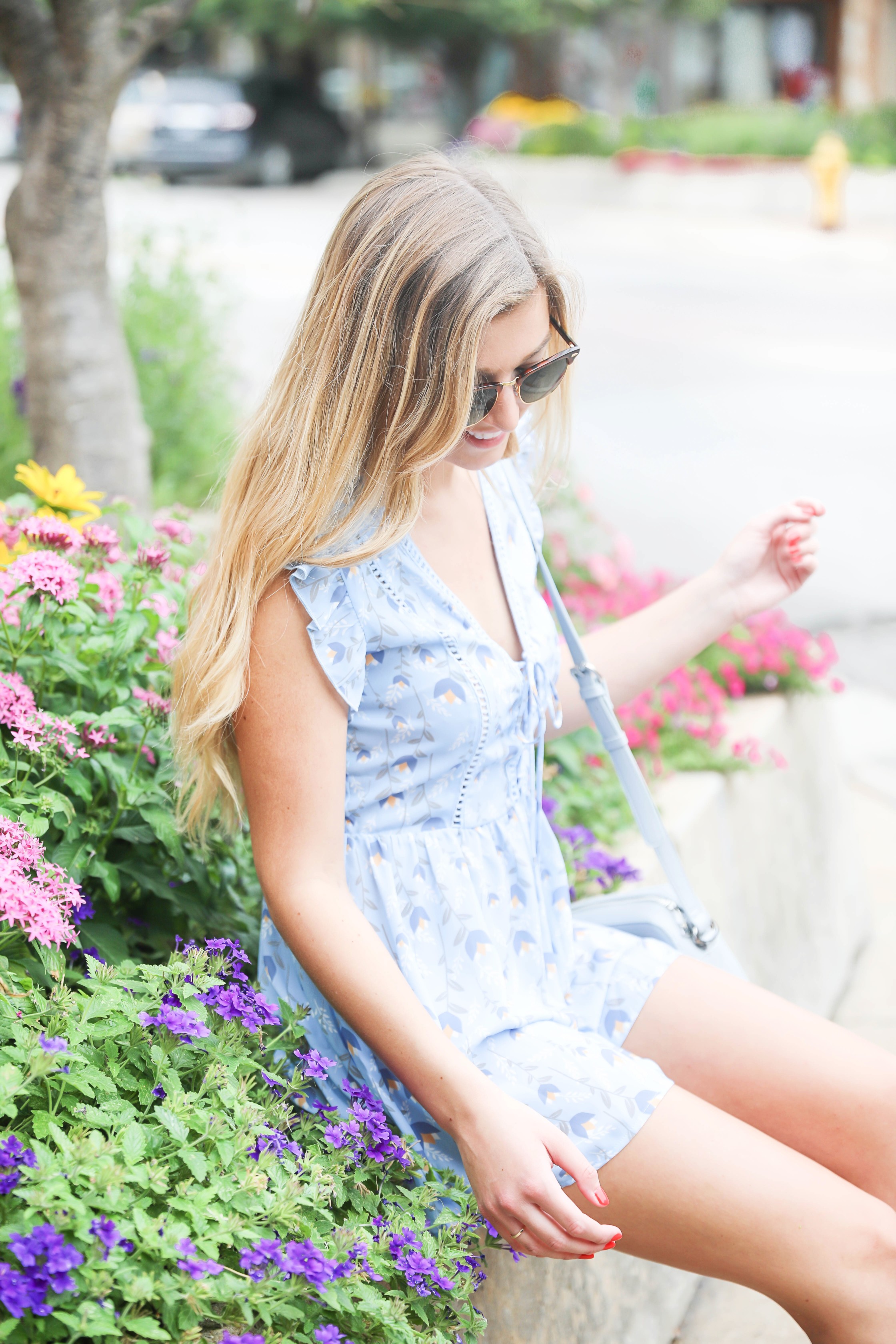 Sorry for the rambley post, my blog is like my diary and I like to write down these memories so I can have them forever! I hope you guys are having an awesome week, get ready for some fun back to school posts coming soon!
xoxo,
Lauren Emily Lindmark
Copyright © 2018 dailydoseofcharm.com