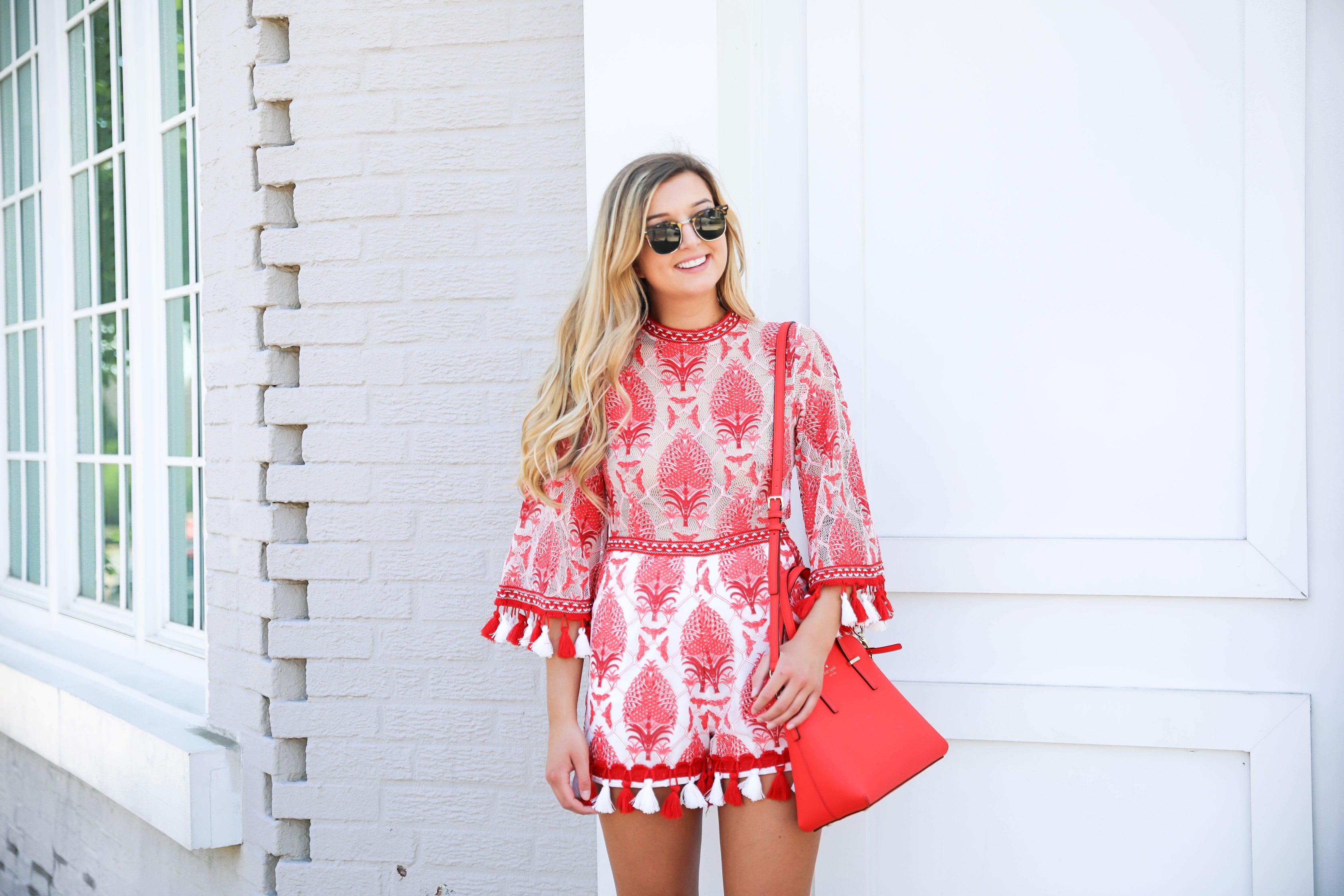 Cutest Tassel Romper Under $40 | OOTD + Honoring Kate Spade
Hello from New York City! Sorry this post is up late, I had a fun weekend with friends then a busy Sunday night so I had to edit and put this together on the plane! My dad, cousin, and I are taking a last minute 24 hour trip to New York today so we could go to a U2 concert tonight! I am super excited! I actually have sort of a love/hate relationship with NYC. I would never turn down a trip there (and I am so grateful I get to go), but I can only go for a few days at a time. I couldn't imagine myself living here, I guess I am just not a big city girl! Regardless, I always have fun when I go for a few days, this is my dad and I's third concert together here and being here brings back some fun memories!
I packed a few cute outfits I am hoping I will get a second to shoot while we are here, but we will see! My dad is not usually my photographer – but he's so supportive and helps every once in awhile! I wish I was staying for a few more days so I could ask you guys recommendations (specifically for food…eating is the best part of NYC haha)! I fly out tomorrow around 11:00 a.m. so I will probably get breakfast before I leave. However, I am sitting here working with this amazing view of the city so maybe I will book a few extra days… my dad is already trying to convince me!
I do need to go home though, I have a ton of work to do, but tomorrow I am going to a Royals baseball game with my boyfriend, cousin, and best friend! My cousin just moved to KC and we have all four been hanging out a ton. We grilled out Saturday and went to a movie last week! I love doing stuff like that in the summer, I always make more time for friends and adventures this time of year!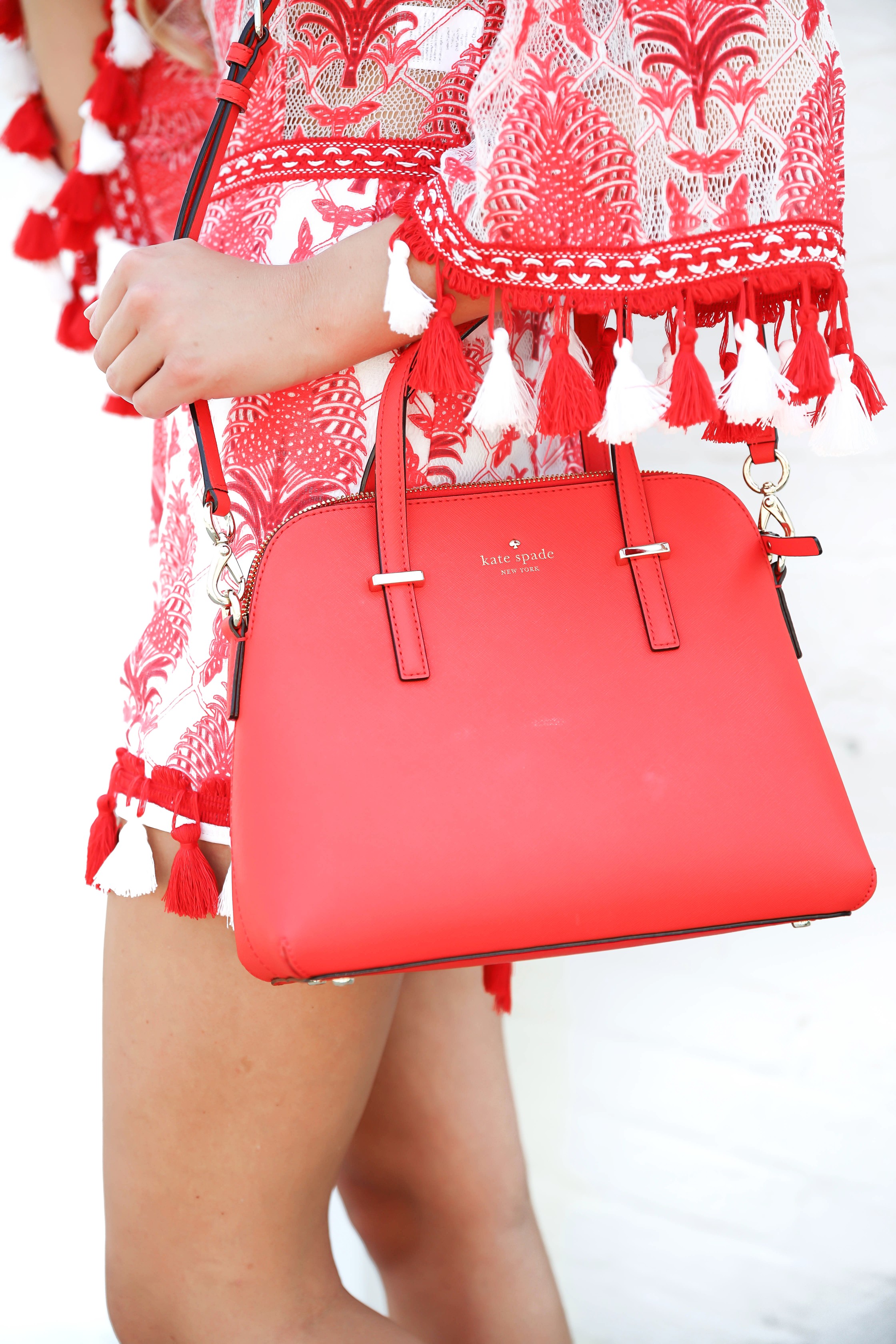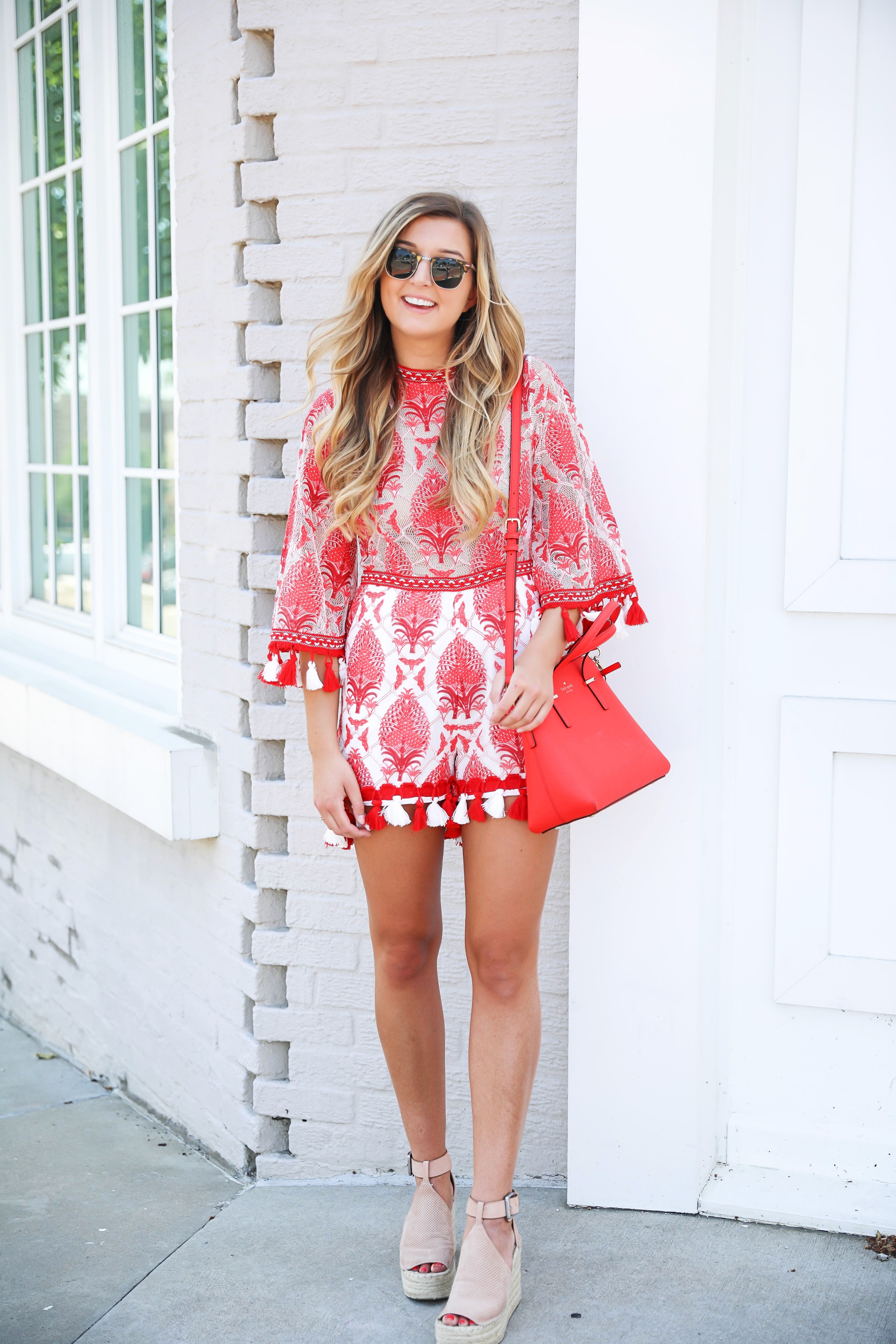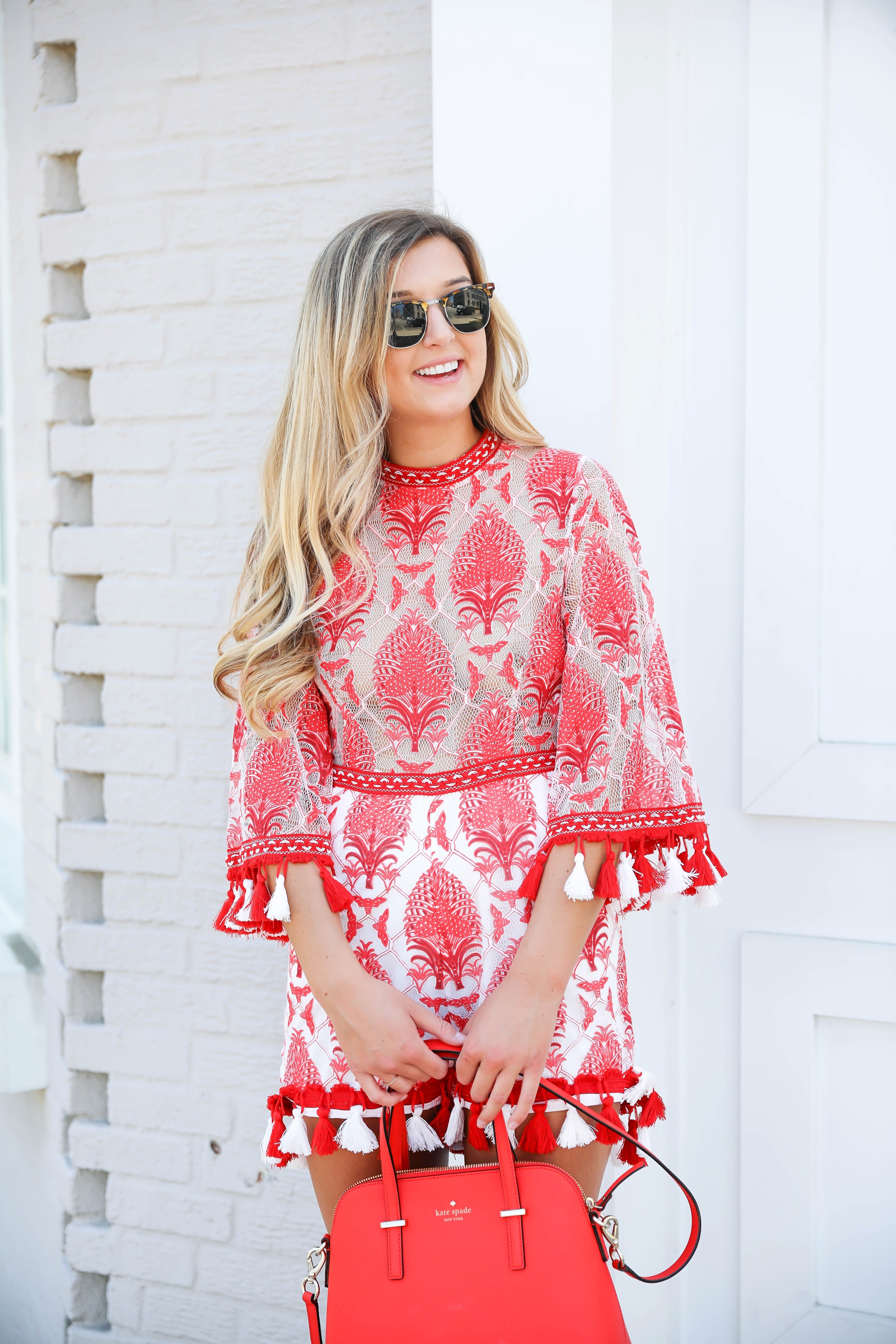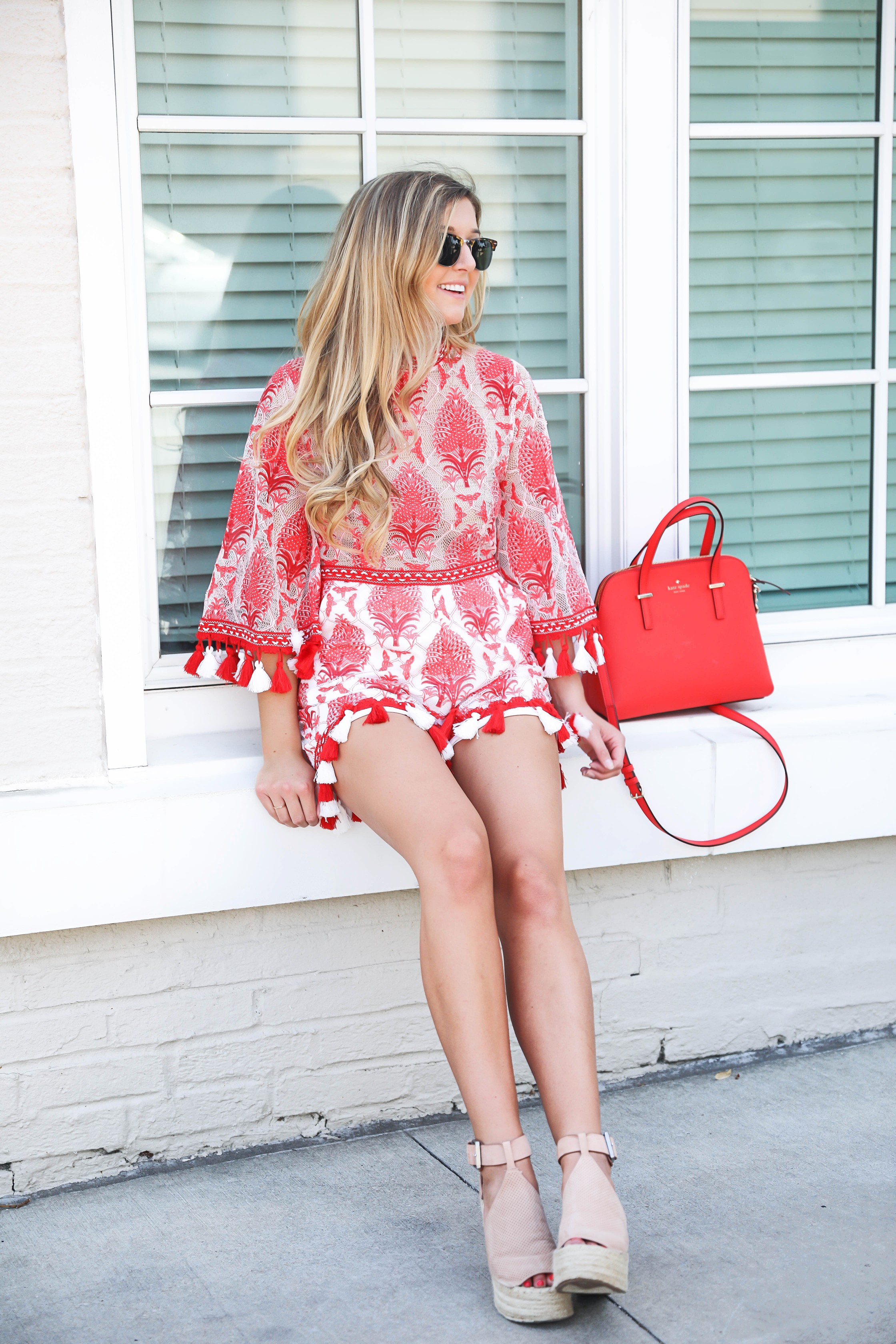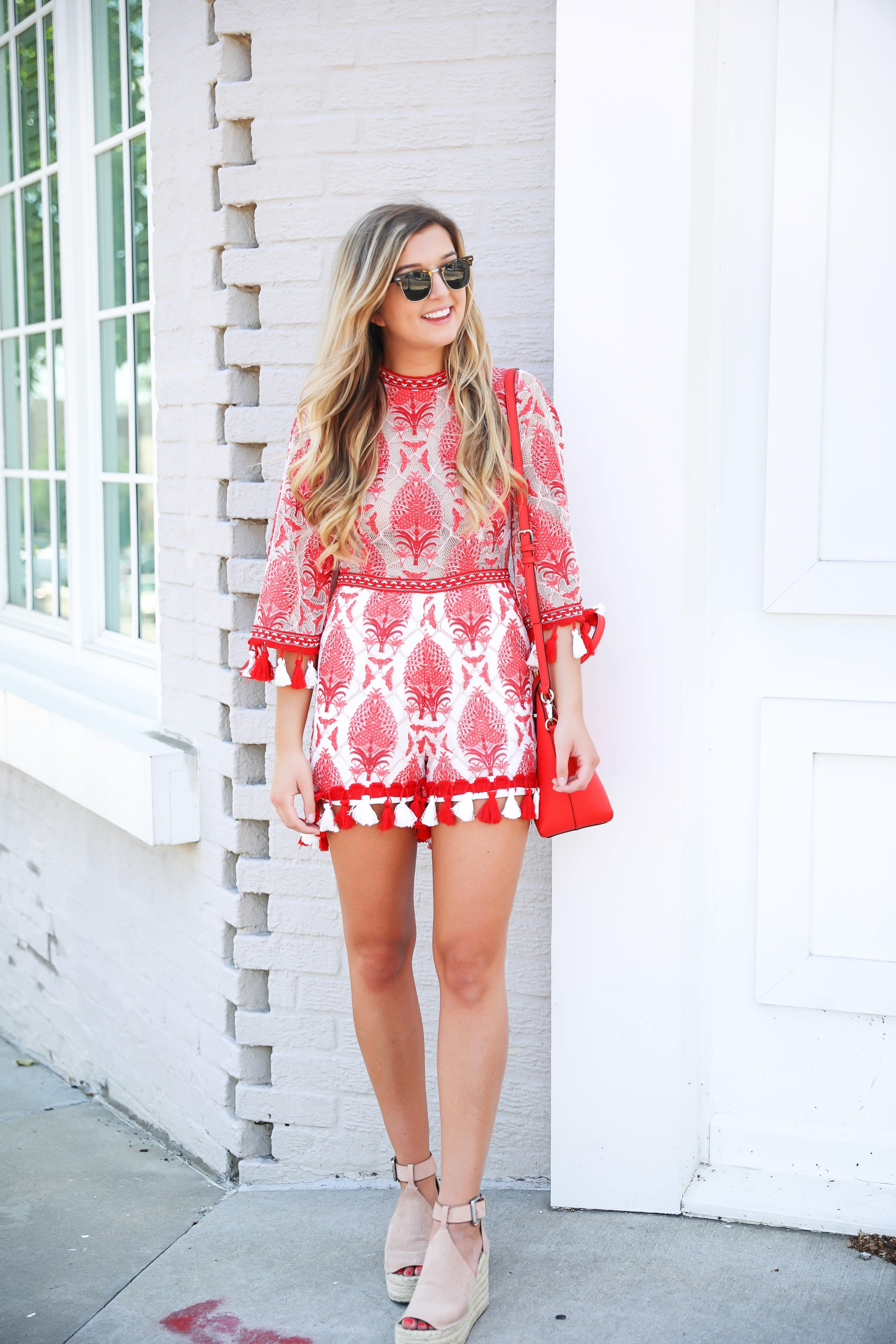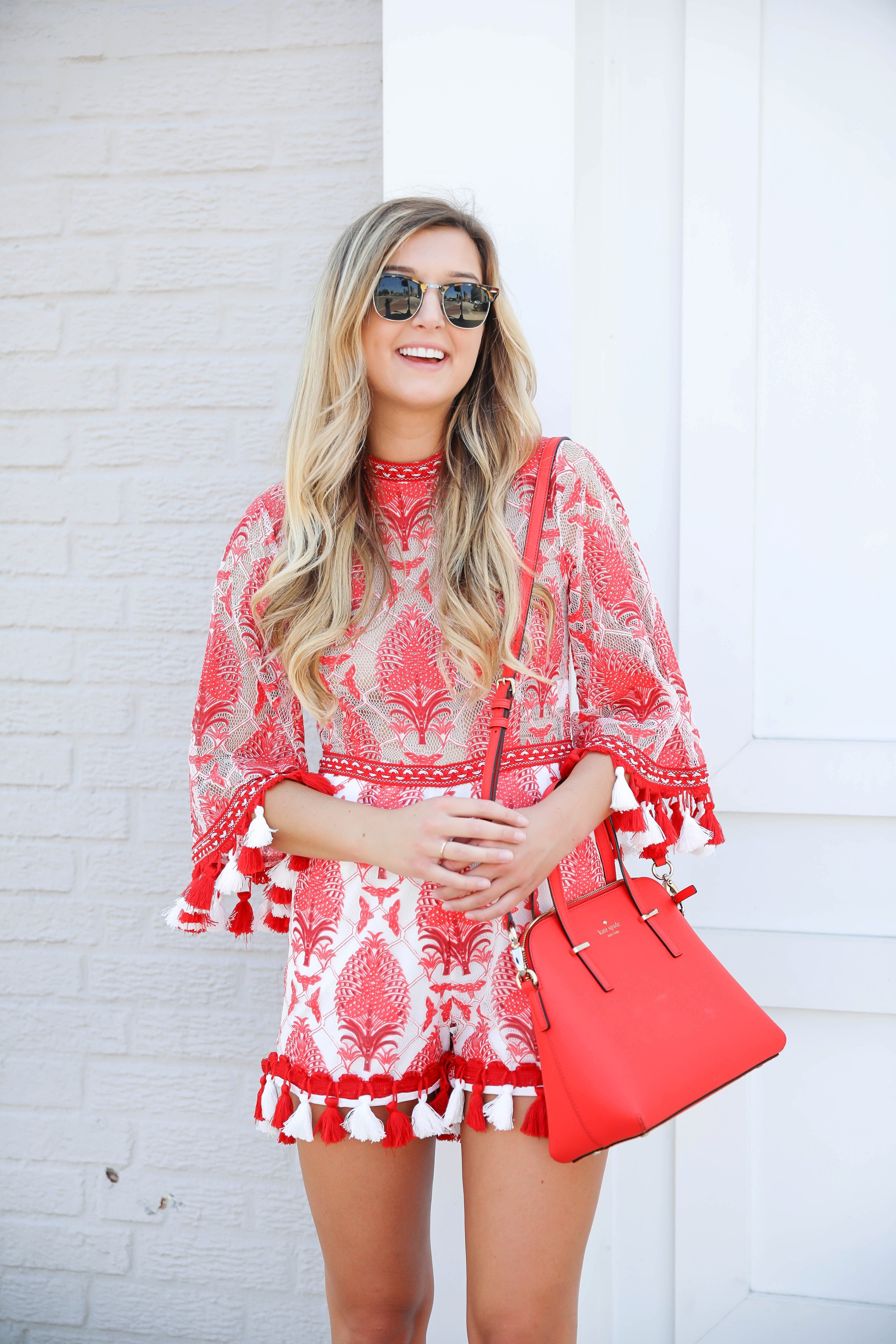 Now let's chat about the star of the show – this romper! I actually bought this way back in March when I was going to Bora Bora and Tetiaroa. I didn't end up liking the photos I shot there so my mom and I just got around to reshooting them. I am obsessed with it! It's still available and such a good price! I will say I did roll the bottom of the short portion to make it a little short. I need to actually go to a tailor and get it hemmed, but if you have super long legs you won't have to! Also, the top part is 100% sheer so you need sticky boobs or a top under it!
When I was choosing accessories for this look I grabbed my Kate Spade purse because I thought the red would look good. I am still so heartbroken over the news of her passing. Kate Spade was an amazing designer, businesswoman, and all around great person. She was also from KC so she always held a special place in my heart as a woman who worked so hard and made it so big. It's so sad that you never really know what someone is going through. I couldn't imagine getting to a point of feeling so hopeless that I would want to take my own life. If you are struggling please know my DMs/email/texts are always open…
xoxo,
Lauren Emily Lindmark
Copyright © 2018 dailydoseofcharm.com