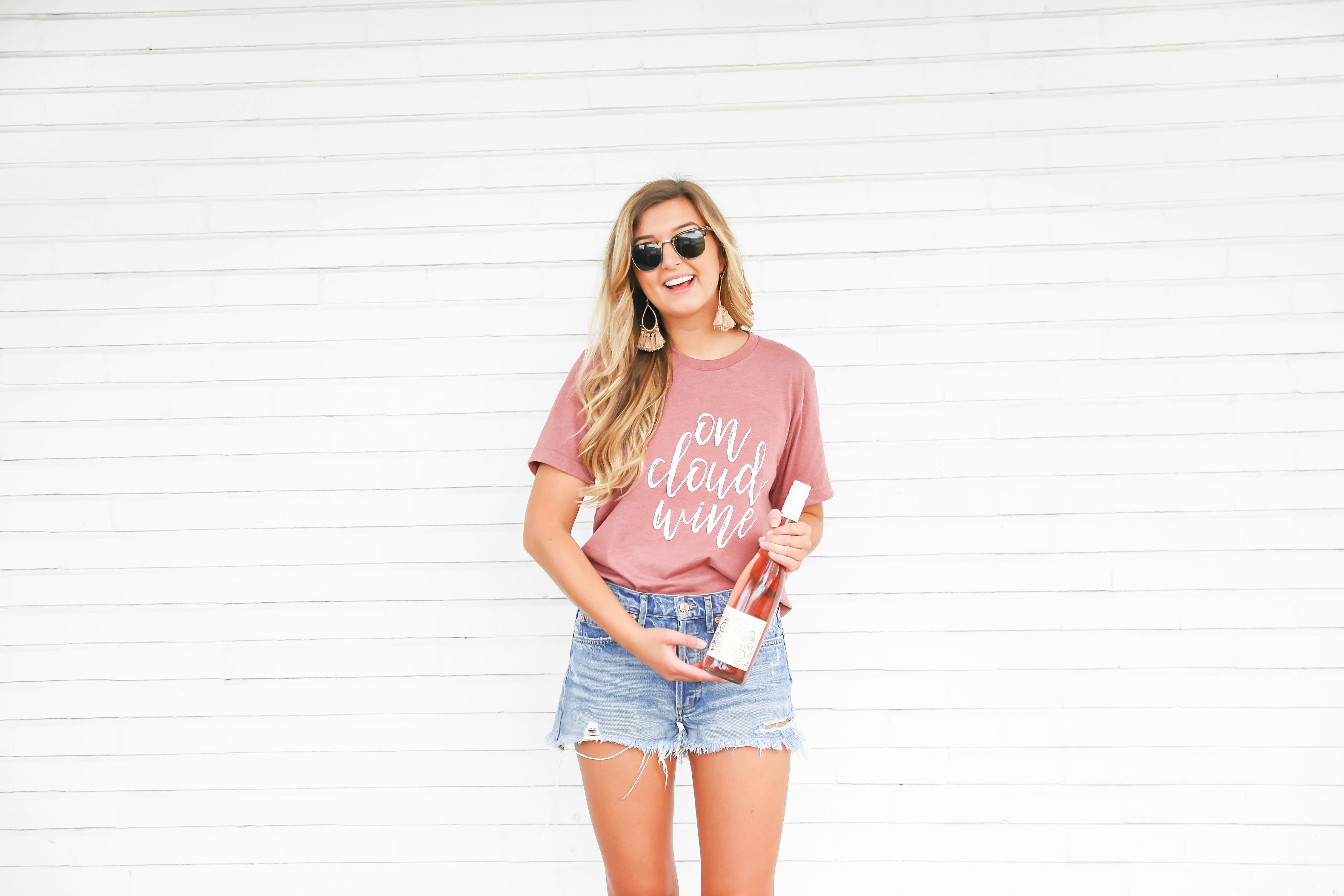 Tomorrow is National Rosé Day 2018 | My Favorite Denim Shorts this Year + OOTD
The best day of the year is tomorrow aka National Rosé Day! I honestly think everything should shut down during the day and we should all just spend it by the pool drinking wine…if only! Rosé is the best drink in the summer, when you start seeing bottles everywhere that's when you know it's officially getting warm out! I love it! So in honor of National Rosé Day, I shot this fun OOTD and I also shared this yummy Strawberry Lemonade Rosé Slush on my blog!
One of my good friends gave me this t-shirt for my birthday and I think it is so cute! "On Cloud Wine" is such a hilarious quote! When I went to get the link to this tee I saw that a lot of brides get these shirts for their bridesmaids and the bride will wear the "On Cloud Nine" shirt – isn't that a cute idea?! I have a bit of an obsession with t-shirts that have quote (if you didn't see my taco t-shirt roundup check that out here).
I NEED to talk to you guys about these shorts, I have had the hardest time finding jean shorts this summer. I swear I have ordered at least 6 pairs of nice shorts and I have not had any luck. So the other day I was going to a country concert and I asked my mom if she had any shorts and she let me borrow these and YOU GUYS! I have not given them back haha! I love them! I actually just ordered her a new pair so I could keep these, and I found out they also came in white so I may or may not have ordered those too… When you find a good pair you need them in every color and style! So if you are looking for good jean shorts make sure to check these out!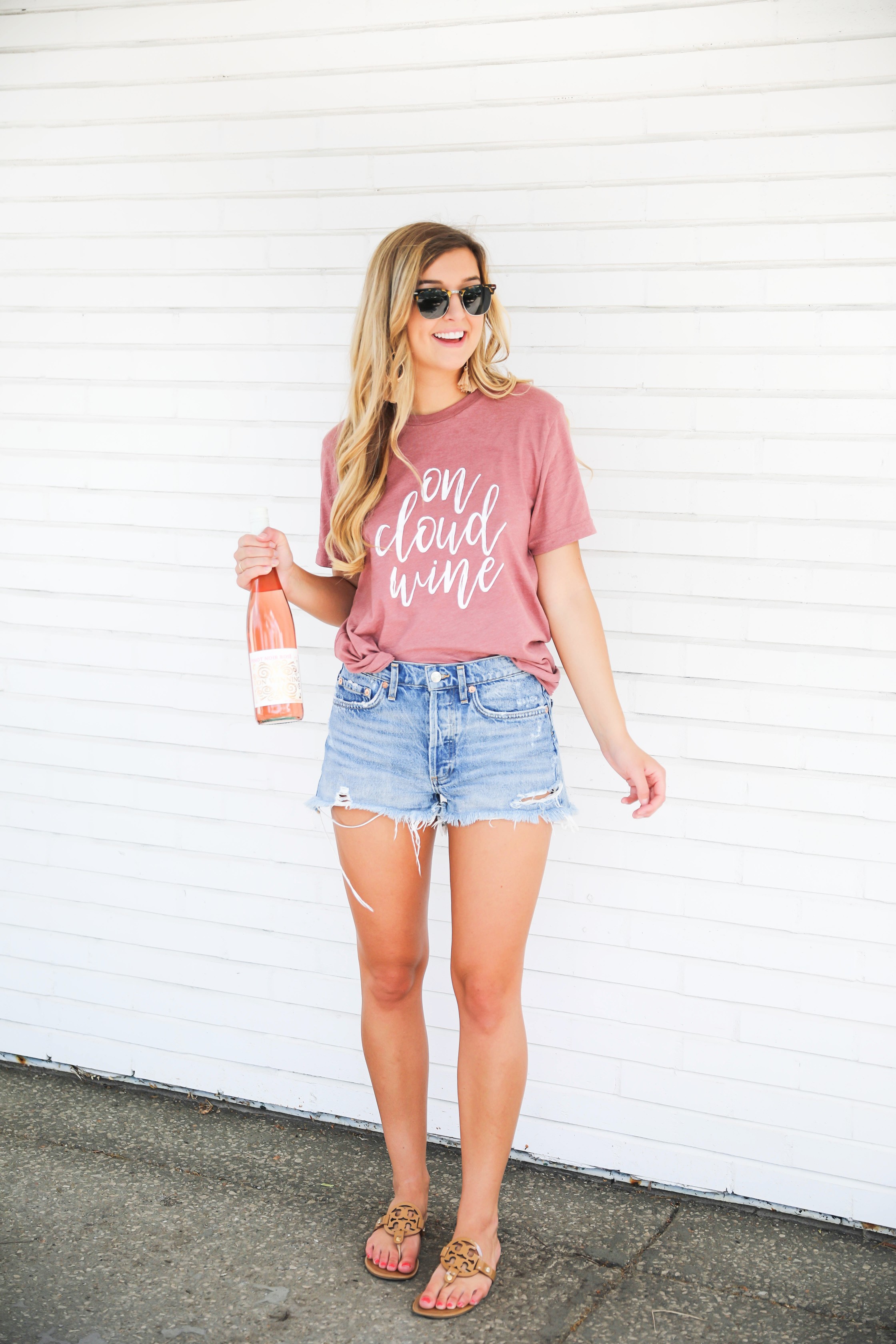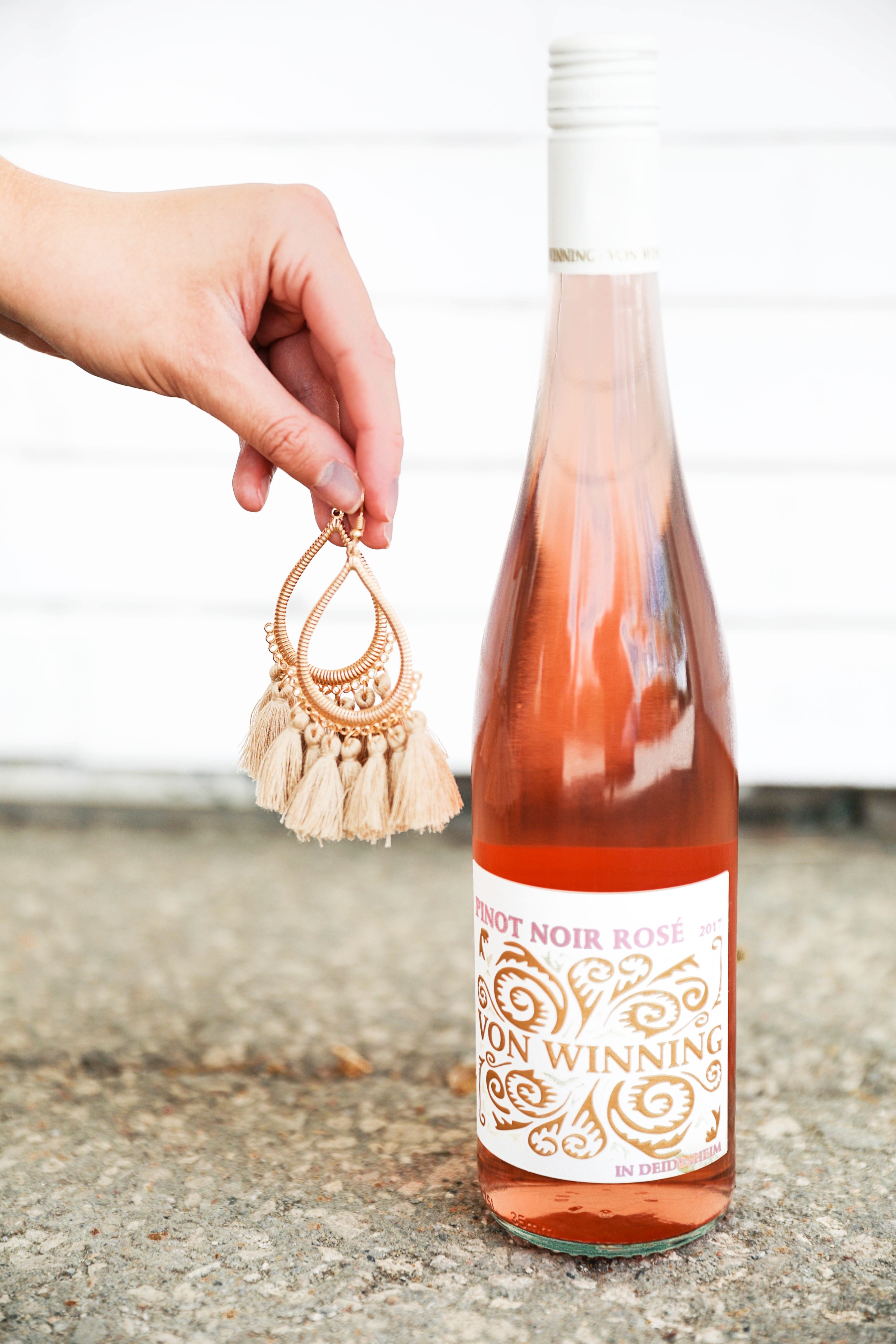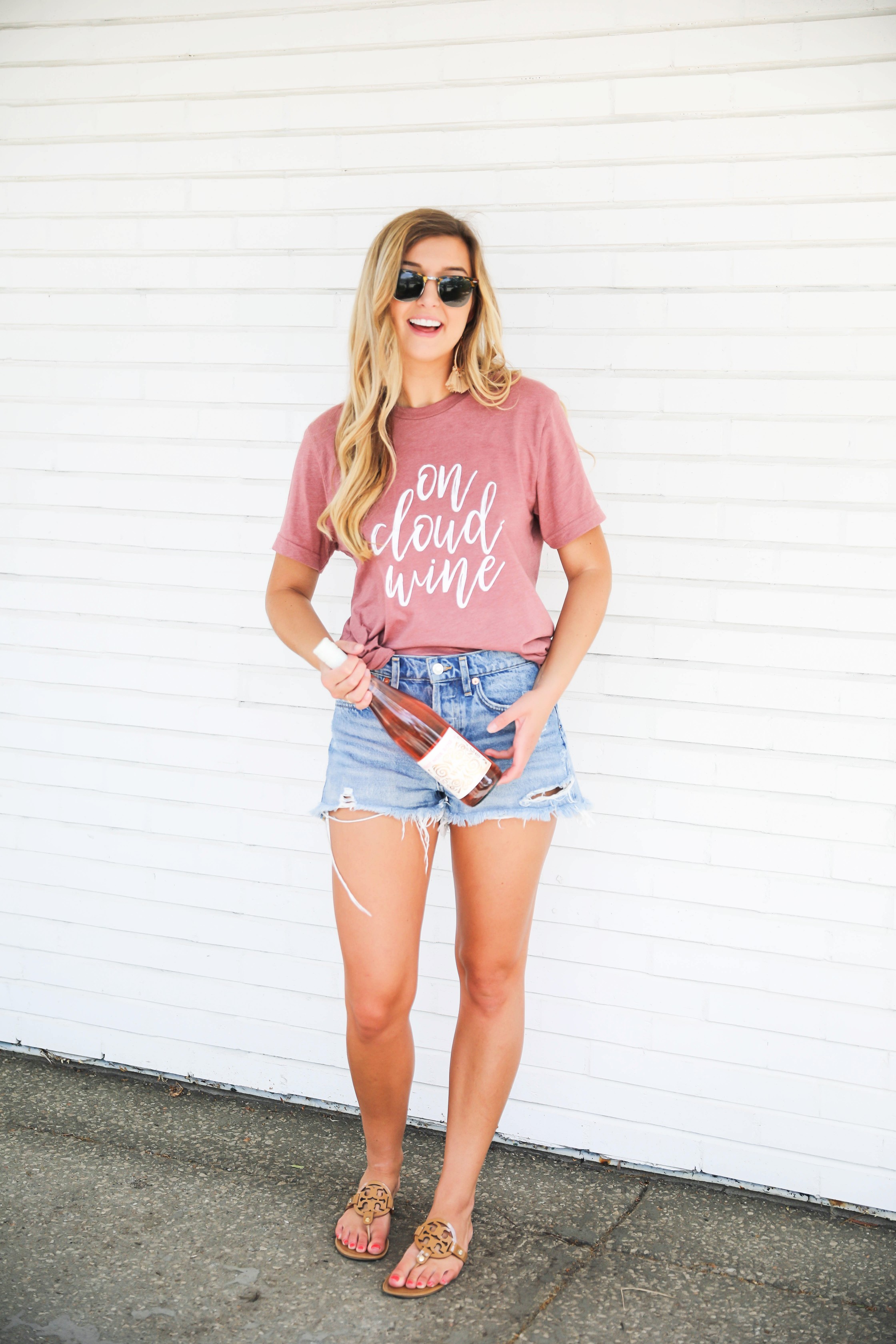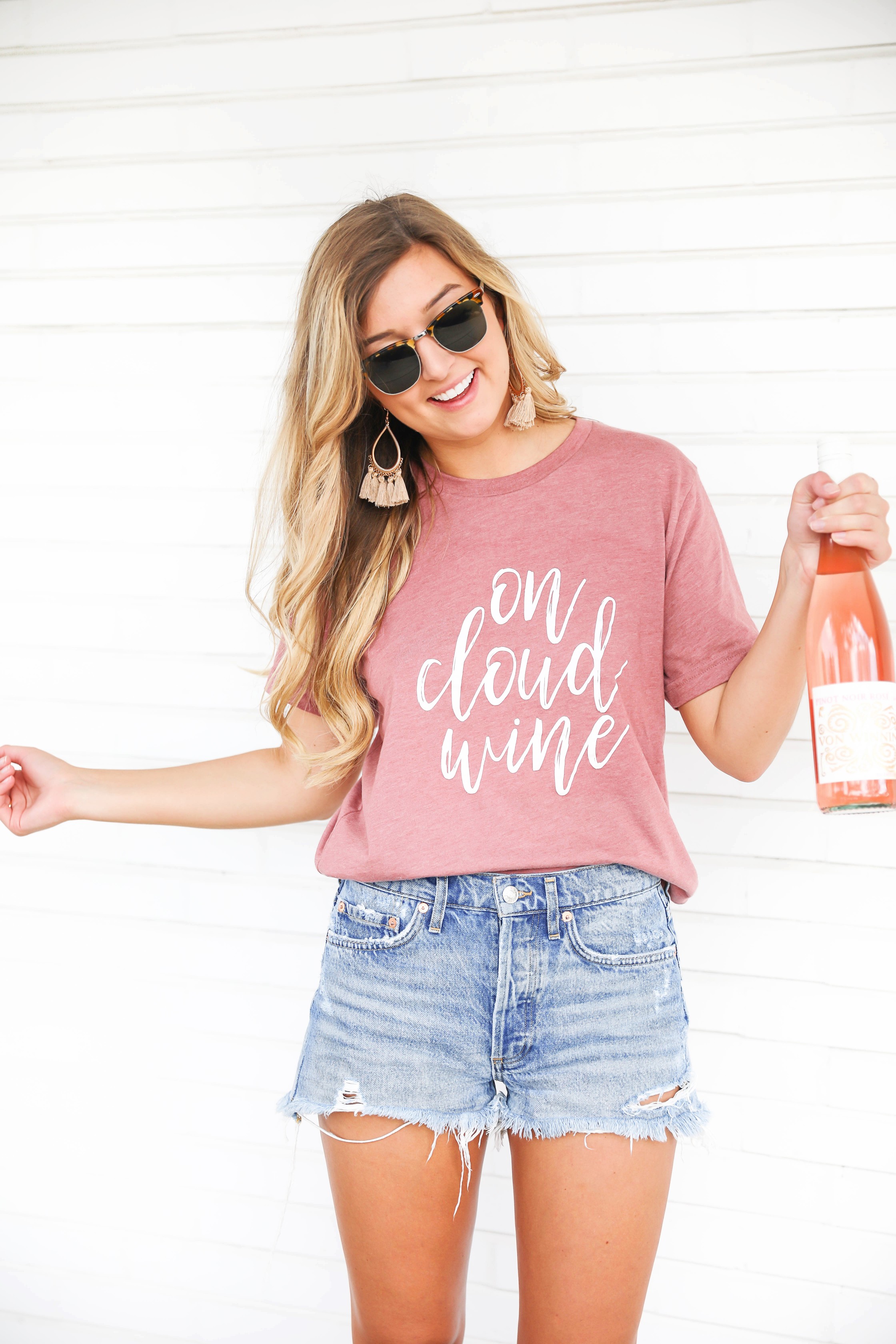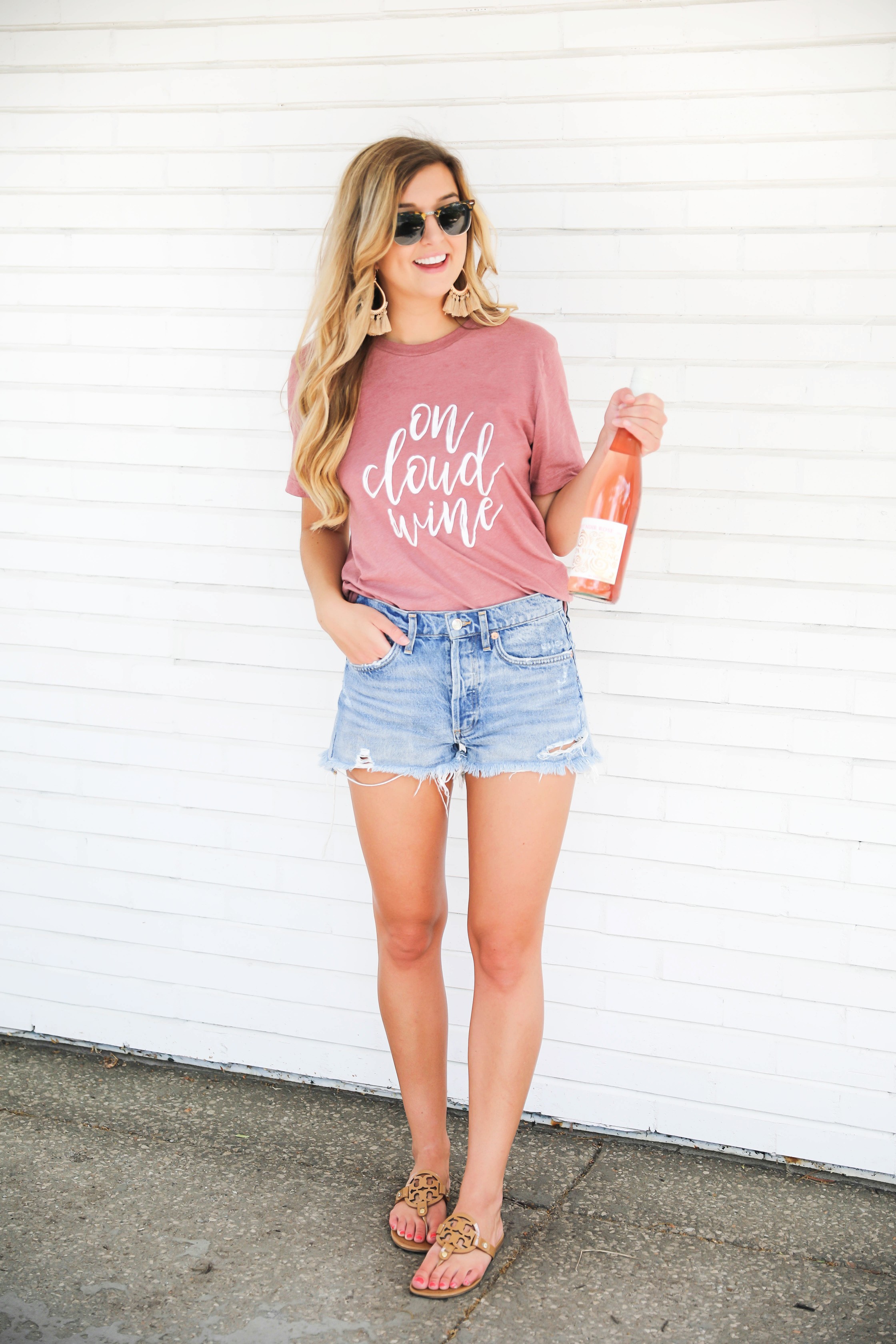 This tee is only $22 which is one of the best things about graphic/quote shirts! They are always so inexpensive! Although the jeans are a bit pricey, they really are worth it. I hope you guys have the best weekend and make sure to drink a little Rosé to celebrate! I am heading to my boyfriend's hometown this weekend and I am excited to see where he grew up!
xoxo,
Lauren Emily Lindmark
Copyright © 2018 dailydoseofcharm.com